One of the frequent questions people ask is: Does Dollar General accept Apple Pay in 2023? The answer is simple: No. In fact, in 2020, Dollar General tweeted that it would accept Apple Pay and other mobile apps for payments at its stores. However, Dollar General quickly retracted this statement. 
As of mid-2023, Dollar General doesn't accept Apple Pay.
As a matter of fact, Dollar General doesn't accept mobile payment apps of any kind, including the all-popular Google Pay.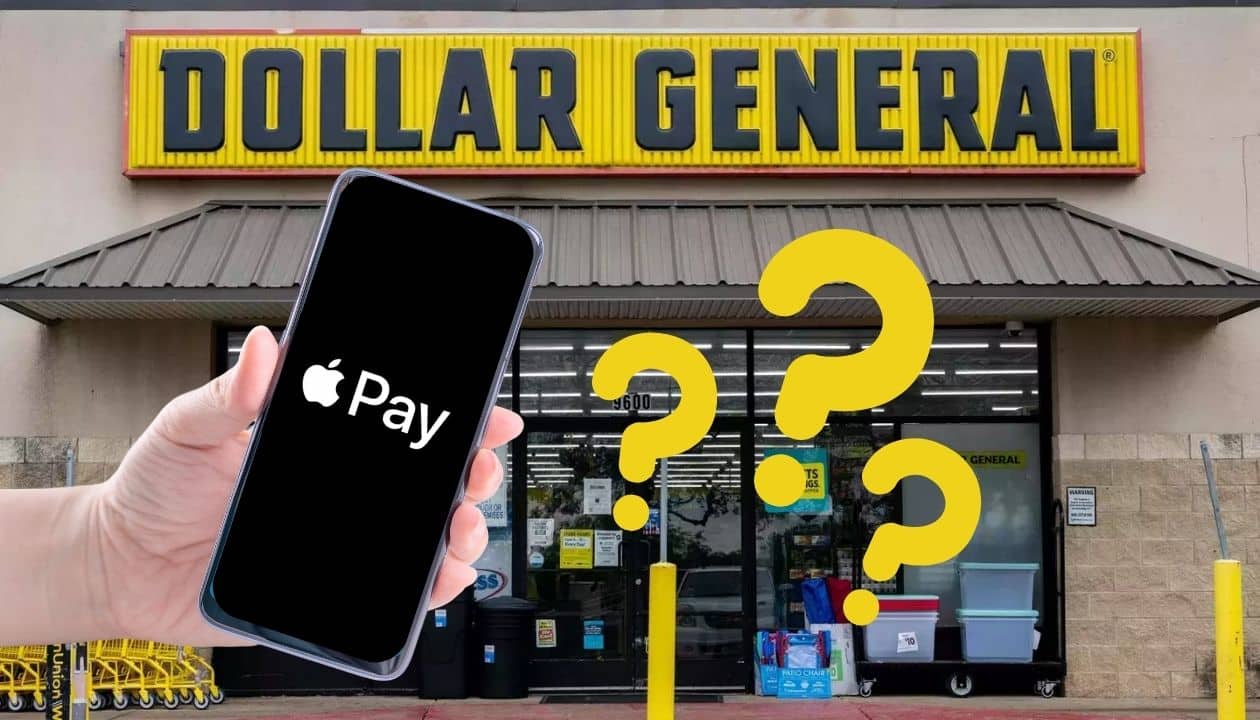 What Does Dollar General Accept?
For iPhone and smartphone users, the inability to pay using Apple Pay or other apps at Dollar General stores does cause some problems. That's because not everyone wants to use their debit card or credit card at stores.
However, Dollar General has its own app. DG Go. The good news is that DG Go is available for both iPhones and Android-based smartphones. The app is available for free and can be activated as your payment system within a couple of minutes only.
Using DG Go App for Payments
Using the DG Go app for payments is fairly simple. Download the app from Google Play or Apple Store for free and register. You can add your bank account, credit card, debit card or gift card for Dollar General and a few other stores too.
Additionally, DG Go also features a few coupons for discounts at its own stores and a few others. It's possible to download and save these coupons on the app and use them when necessary.
You can also use DG Go to look for stores nearby that accept payments from this app. However, the flip side is that you'll find few such stores in your area.
Therefore, unless you're going to do the bulk of your shopping at Dollar General, you might not really be interested in downloading and using the DG Go app.
Pros of Shopping at Dollar General
While using the DG Go app might not sound so good, there're various advantages to shopping at Dollar General. They have daily deals on groceries and other essentials that are available for just $1. 
Then we also have weekly coupons and big savings on different products and grocery items daily. 
This means you can save a lot of money by shopping at Dollar General. As a matter of fact, Dollar General was started by its founders to enable Americans to get the best discounts for their daily needs.
Additionally, Dollar General has some 19,000 stores across America. This means it's easy for you to locate the nearest Dollar General store and shop. Furthermore, you can also shop online at Dollar General.
Also Read: 30 Things You Should Never Buy From Any Dollar Stores
Services from Dollar General
When you make online purchases at Dollar General, it's possible to get their delivery at your location. Dollar General partners with DoorDash to provide such deliveries.
Furthermore, Dollar General also has tie-ups with FedEx for express delivery of your orders in some cases.
Alternatively, you can use the DG Pickup service. This means you order online and personally visit the nearest Dollar General store to get your stuff. You can pay online for shopping over the DG Go app.
At most Dollar General stores in the USA, you can also find the services of Western Union. This makes it easier to buy Money Orders or cash them, send or receive money from the USA and abroad and avail a few more financial services. Therefore, a visit to the Dollar General store can prove worth your time and effort.
Wrap Up
I will conclude by saying that using the DG Go app depends on how frequently you shop at Dollar General. If you're a frequent shopper at this chain of stores, using the DG Go app can be worthwhile.