Will Dogecoin also go the same way as Bitcoin and Ethereum and make me rich? Does Dogecoin have any future and any real value in terms of money? Should I invest in Dogecoin?
Surely, these are some of the questions that come to our minds when thinking about investing or trading on cryptocurrencies. While Bitcoin is the undisputed leader of cryptocurrencies, its prices are too high for anyone to afford a full unit. However, investors can still buy its fractions called Satoshi.
At the same time, for the price of one Satoshi, you can get a full Dogecoin. This brings us to the question, is Dogecoin worth it?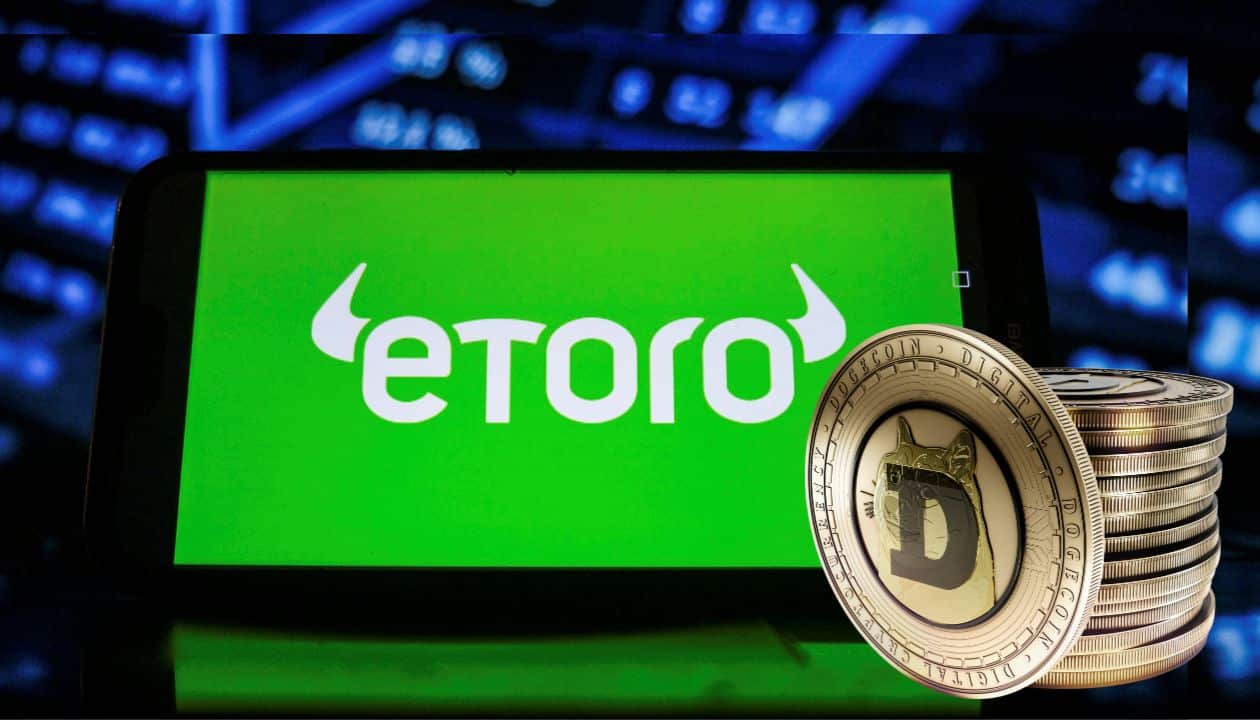 History of Dogecoin
In 2013, software engineers Jackson Palmer and Billy Markus created Dogecoin as a joke. Though it was called a cryptocurrency, it had no monetary value.
The meme of a dog signified that it was common and could reach all corners of the world. That Dogecoin would be available to the rich and poor. But there was one snag: Dogecoin had no value, and you could own as many as you wanted by playing games and certain other activities.
Dogecoin & Elon Musk
However, in the 2020s, billionaire Elon Musk showed some interest in Dogecoin. To the extent that in 2023, after taking over Twitter, Elon Musk also changed the Twitter logo from its all-famous blue bird to the Doge or dog that signifies Dogecoin.
This interest by Elon Musk-led speculators and investors to believe that Elon Musk might invest in Dogecoin and bring it some value.  Suddenly, there was a huge demand for this free cryptocurrency. As a result, people started buying it for a price.
It's been several years since the US-based billionaire showed faint interest in Dogecoin. But the price of a Dogecoin remains at around $0.072 only.
So, if you wish to own a few Dogecoin- either for fun or as speculation or because you believe it will become very pricey and precious in future, visit eToro.
Understanding eToro
You might question, what is eToro? Actually, eToro is a platform for trading in cryptocurrencies and other financial assets. The company is based in Tel Aviv, Israel. At the time of writing this article, eToro had operations in the UK and Europe, as well as Australia and a few other countries.
eToro is famous among cryptocurrency buyers, sellers, traders and investors because it's a fast and reliable platform. It is an online crypto exchange and also offers a free online wallet to store your investments. Above all, you can get all cryptocurrencies at a slightly lower price if you know how to pitch a trade on eToro.
Also Read:
How To Buy Dogecoin on eToro
One of the cryptocurrencies available on the eToro platform is the Dogecoin. The process to buy Dogecoin on eToro is very simple. I will explain the process in simple steps.
Step-1: Open an online account on eToro. This is generally free for basic users.
Step-2: You will have to provide a valid email ID and, in some countries, details of your national ID card and tax number to get an eToro account.
Step-3: Once your eToro account is activated, fund it by transferring money from your credit card, debit card or net banking. The minimum is $5.
Step-4: Scan the prices of all cryptocurrencies on offer. This price varies almost every minute as the demand rises and drops.
Step-5: Use the feature on eToro that shows you the highest and lowest prices for the day.
Step-6: Select the price you wish to pay for the Dogecoin and place the order, depending on how much you wish to buy and the cash on your eToro account.
Step-7: You will get an alert when the trade is successful and Dogecoins are in your eToro account.
Step-8: Check the number of Dogecoins you got and keep track of their prices, if you wish, so that you can buy more, sell the ones you have or decide to hold.
Conclusion
eToro is a good app and website if you wish to buy, trade or sell cryptocurrencies. In addition, they also help you to invest in Non-Fungible Tokens or NFTs. It's also possible to set alerts for cryptos and NFTs of your choice on eToro if you wish to trade actively.