How to buy Dogecoin cryptocurrency? If anyone were to ask this question a few months ago, they would have evoked laughter all around. Because Dogecoin began as a joke.
However, with Elon Musk throwing some weight behind this once-obscure cryptocurrency, Dogecoin is now actually worth some money.
Therefore, if you're interested in investing in Dogecoin or want to buy some for trading or investment, continue reading. In this article, I will describe a bit about Dogecoin and how you can buy as many Dogecoins as you want.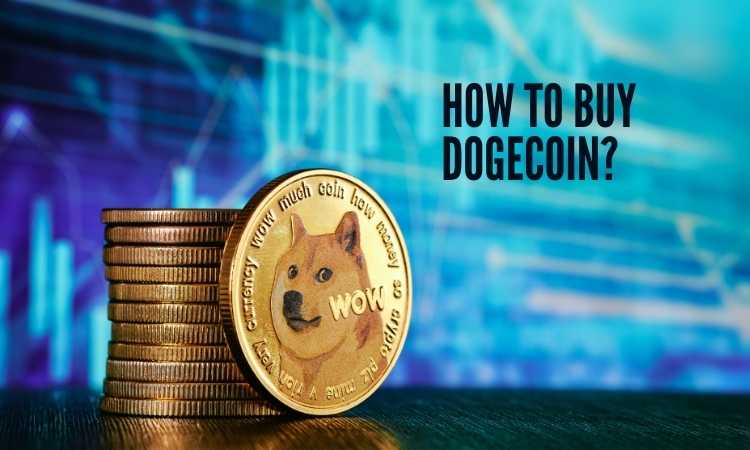 Understanding What is Dogecoin?
Actually, Dogecoin cryptocurrency wasn't even considered a real cryptocurrency or had any value in 2020 and 2021. However, inventor and investor Elon Musk mentioned Dogecoin in some of his statements, which made prospectors believe that the billionaire might pour some money on this once unknown cryptocurrency.
Dogecoin became famous in 2013 when the cryptocurrency was created in less than two hours by Billy Markus and Jackson Palmer, two software engineers in the USA.
They named the crypto as Doge after the famous dog meme that goes by the same name. In reality, Dogecoin was launched to mock the world's first cryptocurrency, Bitcoin.
In later years, billionaires including Warren Buffet and Bill Gates actually appreciated the launch of Dogecoins. As a result, some investors and speculators began pouring in money to buy the crypto.
Price of Dogecoin
Now, let's get this straight. Though certain billionaires in the US and elsewhere have spoken about Dogecoin, the crypto still remains very cheap, compared over Bitcoin.
At the time of writing this content, the average price of a Dogecoin cryptocurrency was only $0.12 or 12 US Cents only.
In stark contrast, a Bitcoin sells for about $38,500 at the time of writing this article.
Differences Between Dogecoin and Bitcoin
There're several differences between Dogecoin and Bitcoin, other than their names.
It's important to understand that Dogecoin prices are low because there're no limits on how many can be mined through the blockchain. This means, there would be plenty of Dogecoins available to meet every demand from investors and traders.
Again, in comparison, a total of only 21 million Bitcoin can be mined from the blockchain. This means, there would be a time when new Bitcoins are no longer available and people would have to invest or trade only on these 21 million if the cryptocurrency survives.
However, Bitcoin and Dogecoin have one thing in common: both are cryptocurrencies and don't have any backing of financial institutions such as a bank. Nor do they have any backing from any government around the world.
While some crypto exchanges that sell Bitcoin won't even touch Dogecoin, others include it as part of their service offerings. This means, there're places to buy Dogecoin if you're interested.
Where to Buy Dogecoin?
If you're still interested in buying or investing in Dogecoins, here're some easy ways to buy them. You can buy a lot of them for a small amount of money because the average prices are about US$1 for eight Dogecoins.
1. Acorns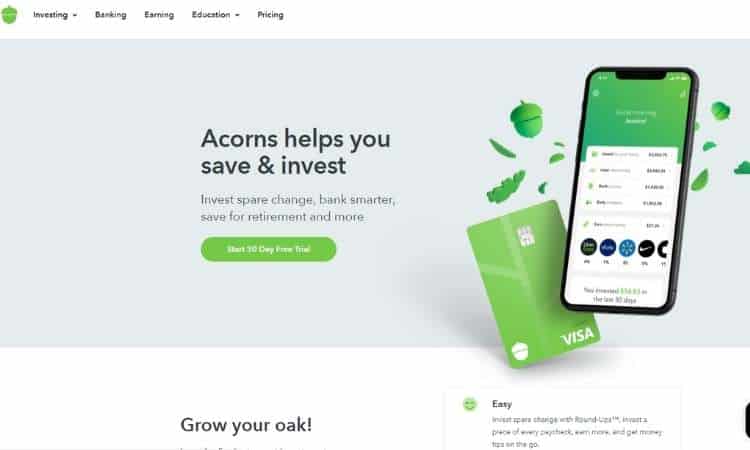 Acorn is an app that enables people in the US to start their investing journey with as low as $5 only. You can download this app and start investing in stocks, Exchange Traded Funds (ETFs), Bonds, Mutual Funds, commodities, and cryptocurrencies. You can use the Acorns app to invest in Dogecoin too.
Also read: 10 Quick & Best ways to invest
2. Robinhood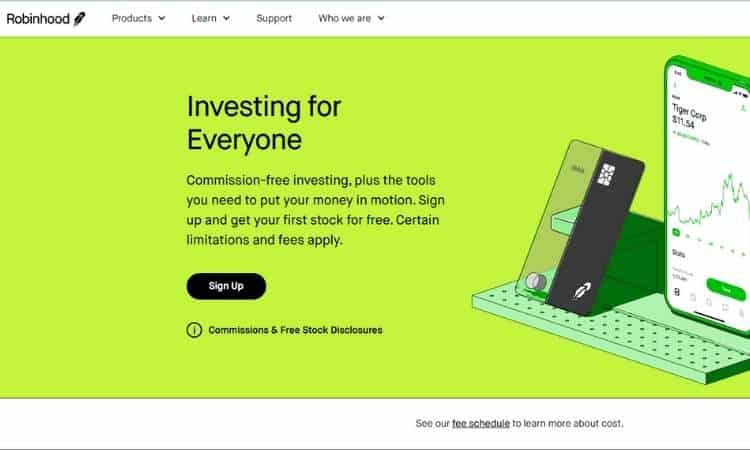 A lot of Dogecoin cryptocurrency investors and traders use Robinhood to buy and sell Dogecoin. In fact, Robinhood estimates that by the end of February 2022, the total volume of Dogecoins was 132.7 billion, and the value of all issued stands at some $19 million. You can buy Dogecoin over the Robinhood app too.
3. eToro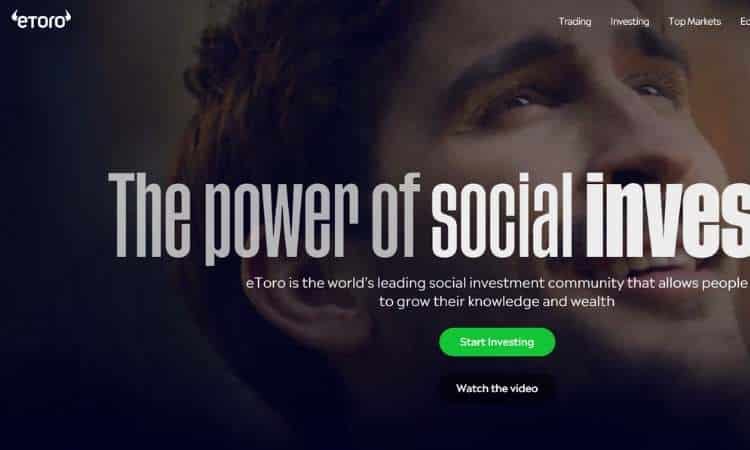 eToro is a multi-asset brokerage that deals in various forms of investments. Though eToro is based in Israel, it has extensive operations in the US and other countries.
You can invest in Dogecoin through the eToro exchange too. Actually, eToro offers a wide selection of cryptocurrencies and Dogecoin is one of these. You can maintain an account online with eToro to buy, sell, or trade-in Dogecoins.
4. Coinbase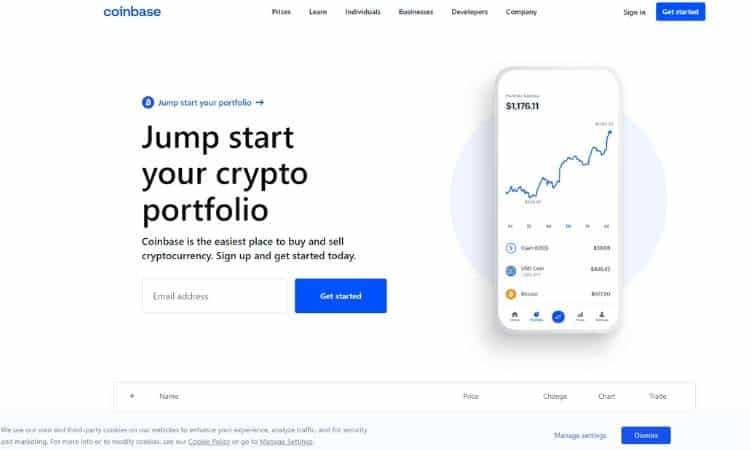 Coinbase is a US-based cryptocurrency exchange. They offer Dogecoin too, along with most other cryptos of the world. This means you can open an account as an investor on Coinbase and buy Dogecoin online.
You can hold Dogecoin on their eponymous cryptocurrency wallet online or store it in another one of your choices.
5. Binance.com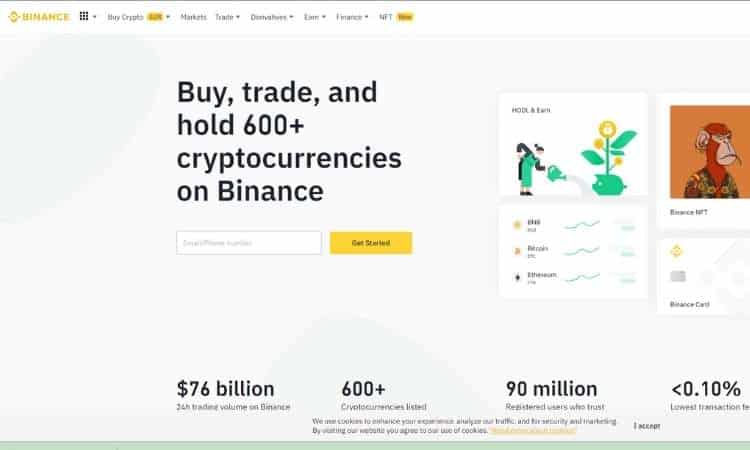 Binance.com is also one of the best cryptocurrency exchanges based in the USA. You can easily open a free account as an investor on Binance.com and buy Dogecoin. Check for currency exchange rates and Dogecoin prices before you buy.
Binance.com offers some of the best prices on cryptos they sell. Therefore, you might get a good deal from Binance.com.
Buying Dogecoins
Now that we're aware of the five best places to buy Dogecoins, I will discuss the simple process. Generally, the process remains somewhat similar, though a few places may ask for more details.
Select the exchange or trading app to buy Dogecoin from my above list.
Provide all information while opening your account online with these investment apps or crypto exchanges.
Fund your account. The apps allow you to fund the account with as low as $5 only. Additionally, sometimes they provide a welcome bonus of $5 after you fund the account and make a purchase of Dogecoins.
Place online orders for Dogecoins.
Store the Dogecoins in your crypto wallet or the account directly.
As you can see, the process is really simple and doesn't take much time. However, be careful to watch the prices on offer, when you buy Dogecoins.
Also read: 10 Best cryptocurrencies to invest
Using Dogecoins
Now comes the real question: are Dogecoins really worth the money? Should I buy Dogecoin? Can I use Dogecoins?
Obviously, there's no point in putting our money on something useless or not worth anything. Therefore, I will respond to these questions, one by one.
Firstly, each Dogecoin is worth only $0.12. The average price of a Dogecoin is $0.10. This means you can buy a lot of Dogecoins right now.
Secondly, the decision whether or not to buy or invest in Dogecoins depends on your personal knowledge of cryptocurrencies and their market. In fact, Bitcoin too was selling at less than $1 when it began. Here, I would suggest you ask a financial advisor for better advice.
And thirdly, yes, it's possible to use Dogecoins nowadays. There're several prepaid debit cards that work with cryptocurrencies. For example, Coinbase offers one such debit card. You can get a plastic or virtual debit card from them and set a limit for how many Dogecoins you wish to spend.
Dogecoin-based cards are issued by Visa and Mastercard. Depending on the number of Dogecoins you hold, it's possible to pay for almost everything at millions of merchants around the world, using crypto-based debit cards.
You can pay for anything such as airline tickets, cruises, hotel reservations, or simply food, groceries, or even a sandwich and coffee with a Dogecoin debit card.
Wrap Up
Buying, selling, or trading in Dogecoins is very simple. It offers the smaller investor, a chance to enter the cryptocurrency market at a time when the prices of Bitcoin and other such assets are going high. However, whether or not to buy Dogecoin or any other crypto, for that matter, is purely your decision.