Bitcoin and other cryptocurrencies are fast becoming popular among people. That's because we can invest in Bitcoin with little money and make it grow. As a matter of fact, we needn't buy an entire Bitcoin. Instead, we can buy its fragments called the Satoshi.
However, a lot of people are still reluctant to invest in Bitcoin, despite the crypto offering such superb opportunities to double your money. That's because they worry about how to cash a Bitcoin or other cryptos quickly if they need cash urgently.
If you own one or more Bitcoin or some other types of cryptocurrencies, or are interested in investing in these but worried about cash during emergencies, continue reading.
Because in this article, I will be speaking about the seven best Bitcoin debit cards for 2023. As a matter of fact, these debit cards also work for lots of other major cryptos in the world.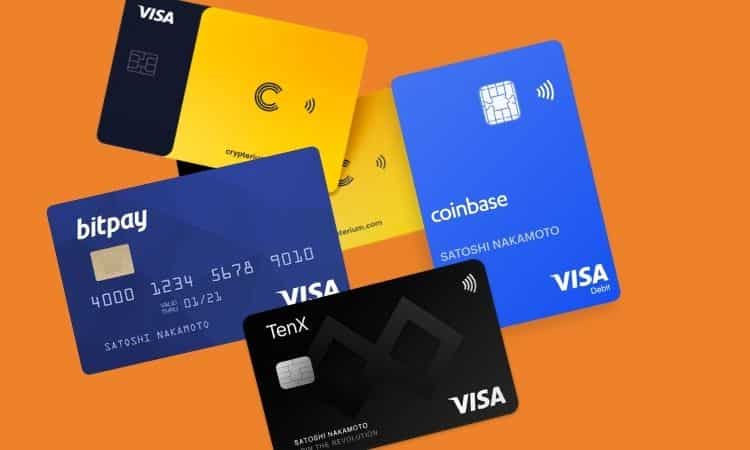 Table of Contents
Understanding Bitcoin Debit Cards
You might wonder what a Bitcoin debit card or cryptocurrency debit card is. In simple words, it's similar to a regular debit card that your bank issues. The only difference is that a Bitcoin debit card is issued by a cryptocurrency exchange or a financial institution that deals with Bitcoin and other cryptos.
There're thousands of stores, hotels, restaurants, online retailers, and other services that will accept your Bitcoin debit card. The reason is simple: these merchants don't actually know you're using a Bitcoin card. Because when they swipe it for you to make the payment, they get the money in their own currency, for example, the US Dollar if you're using it in America or Yen if you use it in Japan.
However, the money is debited from your Bitcoin wallet in the form of Satoshi or fragments worth that amount in cash. Therefore, only you're aware that a payment was made in Bitcoin or some other crypto.
Furthermore, you can also withdraw cash on your Bitcoin debit card from any ATM that accepts Visa or Mastercard issued debit cards. As you are aware, almost every ATM in the world accepts cards from these brands.
In brief, this means that you can use a Bitcoin card just like any other ordinary one issued by your bank or a financial services company.
Seven Best Bitcoin Debit Cards in 2023
Now, if you wish to invest in Bitcoin and other major cryptos and also wish to have cash for emergencies, here's my curated list of the seven best Bitcoin debit cards for 2023. You can choose any of these, depending on your needs.
1. BitPay Debit Card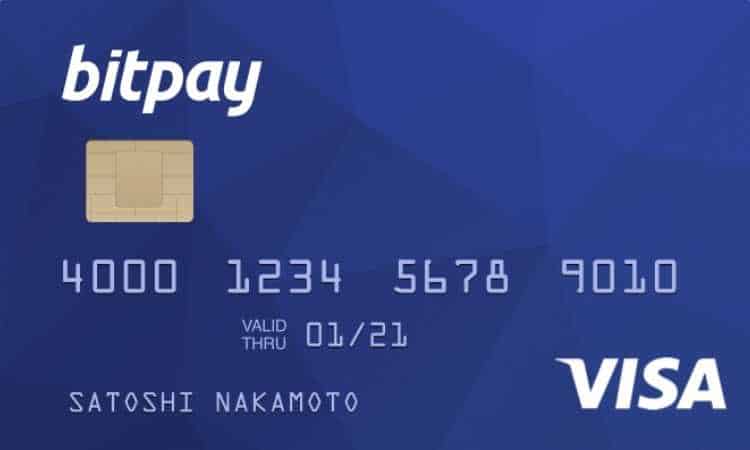 The BitPay debit card works with Bitcoin and selected a few cryptocurrencies, such as Ethereum. A major advantage of BitPay's debit card is that it's prepaid. Meaning you can select the number of Satoshi or fractions of other cryptos that you wish to credit to its account. That way, you can control your spending too.
The BitPay cryptocurrencies debit card is valid worldwide. It connects with your BitPay cryptocurrency wallet or any other wallet of your choice so that you don't have to transfer money several times. You only have to click on the BitPay app to recharge or add more funds to the debit card.
2. Coinbase Debit Card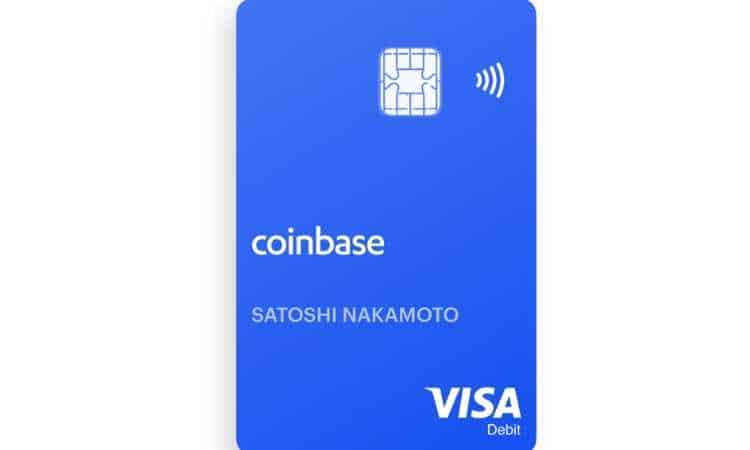 The Coinbase debit card is issued by Visa International. Hence, the Coinbase debit card has global acceptance and can be used by millions of merchants around the world. Coinbase debit card supports Bitcoin and some 49 other major cryptocurrencies, such as Ethereum and LiteCoin, to name a few.
However, the Coinbase crypto debit card is available only for the company's customers. This means you should be buying and selling Bitcoin or other cryptos from Coinbase only and have that company's crypto wallet. However, the Coinbase crypto debit card offers four percent cashbacks on your purchases and other spending. It is also useful for cash withdrawals at ATMs worldwide.
3. CoinZoom Debit Card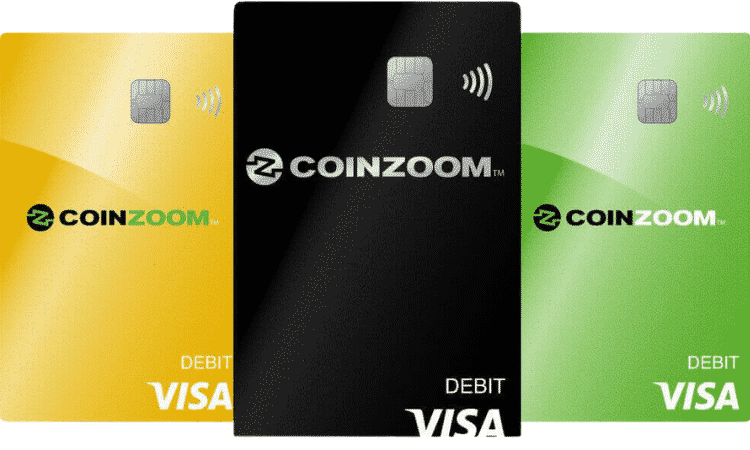 An amazing feature of the CoinZoom debit card is that you can pay in cash, equivalent to any of the 52 top cryptos in the world, including Bitcoin. The CoinZoom card is issued by Visa International and hence, is valid worldwide with millions of merchants.
You can also withdraw cash at millions of ATMs in the world that accept a Visa card. To qualify for the 'Select' level, you should hold at least 2,000 Zoom points worth $170 or have 100,000 Zoom points worth $8,477 for the 'Black' level. In any case, you can get this card for a preset limit. That means you can select how much you wish to spend.
The CoinZoom card connects with most of the top crypto wallets through an eponymous app. Therefore, top-ups are easy and fast.
4. Crypto Cards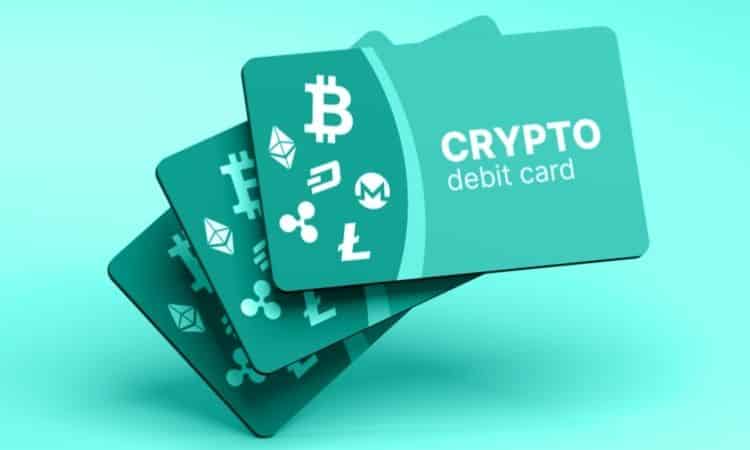 Crypto offers you a Visa-branded prepaid best crypto debit card under five different levels, Ruby, Jade, Royal, White, and Gold. These crypto cards are available only when you hold a specific number of CRO coins issued by Crypto, which is a cryptocurrency exchange. The higher your CRO points, the greater the level of your Bitcoin debit card.
The Crypto debit card offers you airport lounge access in the USA and in foreign countries, depending on the level. You can also get five percent cashbacks and bonuses on select purchases made with the Crypto card. Additionally, they have a membership program that entitles you to various other benefits too.
5. Crypterium Debit Cards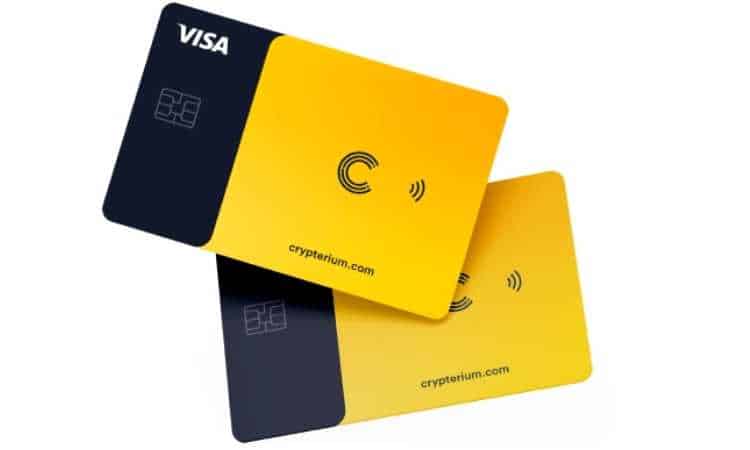 Crypterium issues a Visa-branded Bitcoin and cryptocurrency debit card. Though Crypterium is based in Europe, they also issue these cards to US residents. To qualify, you must have at least $350 in cryptos in your digital wallet.
They offer two versions of their Visa debit card– virtual and plastic. You can choose either or both. This is also a bitcoin prepaid card that you can use to spend in local currencies and pay in Bitcoin and other cryptos. They charge a $250 yearly fee for this card. However, they also offer various other benefits, such as cashbacks and discounts at various merchants worldwide.

6. Wirex Cards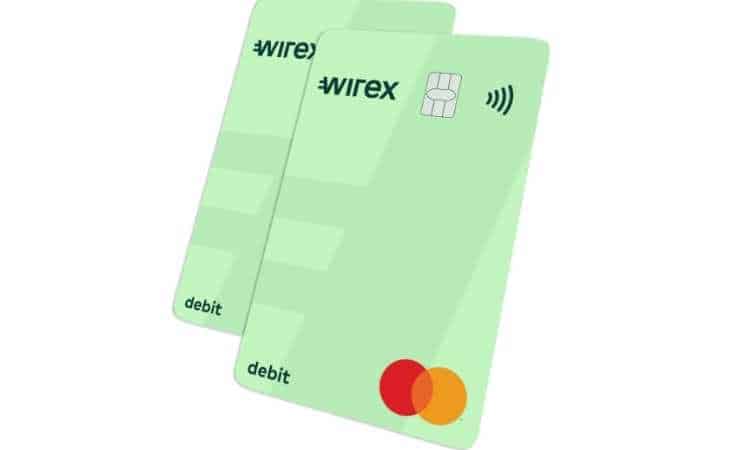 Wirex offers a prepaid debit card that connects with its eponymous app and online cryptocurrency wallet. However, they accept only Bitcoin and a few other cryptos. Also, they offer the conversion of cryptos into major currencies of the world, such as the Euro, Yen, Indian Rupee, and UAE Dirham, among others.
While Wirex offers free ATM withdrawals and payments for purchases, they charge you a fee for the conversion of cryptos to regular currency. This is an ideal card for persons that are frequently traveling or if you're planning a holiday or visit to Europe and Asia. The Wirex card is issued by Mastercard and is valid worldwide.
7. TenX Debit Cards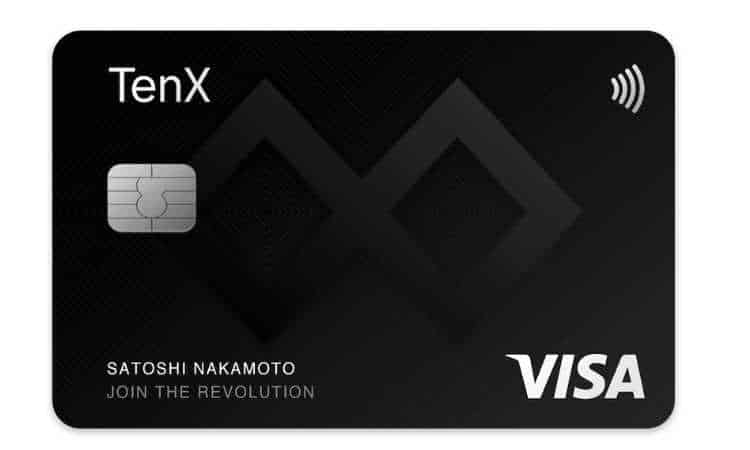 TenX was launched in 2017. It operates with an eponymous app that can connect to any major cryptocurrency wallet. This card is also from the Mastercard brand. They charge $25 as issuing fees and annual maintenance fees, depending on your level and usage. They offer a one percent cashback on your Bitcoin transactions, though TenX supports some 20 cryptocurrencies.
This is a very simple card that anyone holding cryptos can apply for. It's valid for purchases online and offline, as well as cash withdrawals at ATMs and money transfers in various major foreign currencies in the world.
Conclusion
These debit cards are generally prepaid, as you would have seen. This means you don't have to spend your entire savings on cryptocurrencies if the need arises. Most of these cards also offer cashbacks and other bonuses, which makes them attractive to hold.
FAQ
Which are the best bitcoin debit cards?
The best bitcoin debit cards are Wirex, Coinbase Card, BitPay Card, Crypto.com, and SpectroCoin. These cards allow you to spend your bitcoins in the same way as you would with a traditional debit card and can be used for online and in-store purchases as well as cash withdrawals from ATMs. Availability, fees, and restrictions vary by country and region, so it's important to research and compare the options available in your area before choosing the best one for you.
Can I use a bitcoin debit card to make online purchases?
Yes, you can use a bitcoin debit card to make online purchases. A bitcoin debit card is linked to a bitcoin wallet and can convert bitcoin into the currency of the country where the purchase is being made. However, not all merchants accept bitcoin debit cards, so it's important to check with the merchant before making a purchase. Additionally, some bitcoin debit card providers may have limits on the amount of bitcoin you can spend per day, so be sure to check with your card provider for any such limits.
Is a bitcoin debit card safe to use?
Bitcoin debit cards can be safe to use if proper security measures are in place, such as two-factor authentication, SMS verification, and PIN protection. It's important to ensure that the card provider is reputable, compliant with regulatory standards, and has implemented strong security measures to protect users' funds. Additionally, it's important to be cautious and protect your card information; as with any financial tool, if your card is lost or stolen, your funds may be at risk.
Can I use my bitcoin debit card internationally?
Yes, you can use a bitcoin debit card internationally but it's important to check if the card issuer allows for international transactions and whether there are any additional fees and policies associated with using the card in other countries. Some bitcoin debit card providers may only allow transactions within certain countries or regions and may charge foreign transaction fees, currency conversion fees, and dynamic currency conversion fees.
How do I get a Bitcoin debit card?
To get a Bitcoin debit card, you will need to choose a card issuer such as Cryptopay, Wirex, or BitPay. Create an account with them, link your Bitcoin wallet to the account and order the debit card. Once you receive the card, activate it and start using it like any other debit card. Remember to read the terms and conditions carefully and check the countries where the card can be used.