Thousands of Americans take jobs that pay cash under the table. And pay quite well too. There're several reasons why people take jobs that pay under the table. The first and foremost one is to avoid paying taxes. The second is to get a side income only when necessary. Or, the income comes from an illicit source.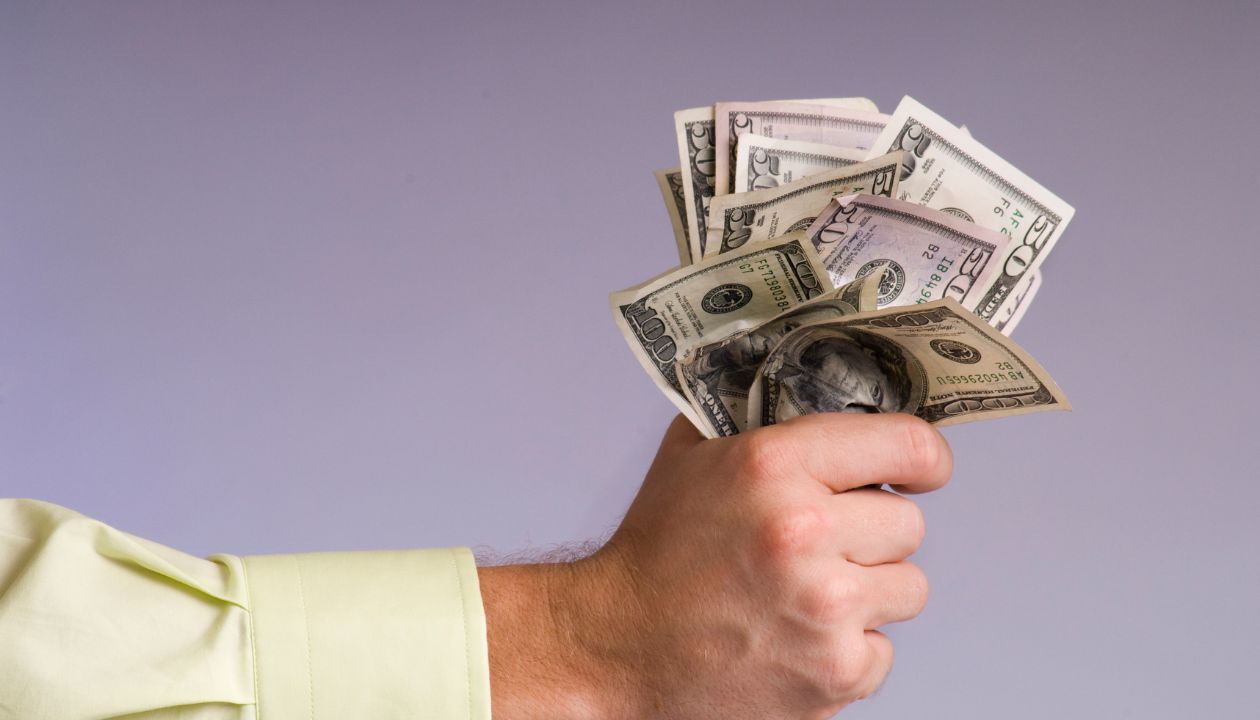 Understanding Jobs That Pay Under the Table
Actually, there're two types of jobs that pay under the table. One of them is, of course, illegal activities that can land you in prison or, even worse, get a death sentence. Obviously, I'm not going to speak about such jobs or criminal activities in this article.
The second type is legit jobs. However, the employer doesn't pay you through a bank or payment system such as PayPal. Instead, they pay you cash. In such cases, the employer might not have declared the cash as income to avoid tax and instead stashed it away at home or the workplace. And they'll pay you cash to avoid a bank transaction.
In such types of jobs, you have the option of declaring the income to the IRS or hiding it and not paying tax. I will emphasize that evading income tax is also an offence and can land you in serious legal trouble. While the IRS will charge you for tax evasion and collect taxes and impose other cash penalties, you can also face criminal charges for money laundering under the USA Patriot Act and other relevant laws.
However, like most countries in the world, the US also has an underground economy. This makes it easier for people to find legit jobs and yet hide their income from IRS.
What's Underground Economy?
Maybe you've heard the term 'underground economy' for the first time. In simple words, the underground economy means activities- both legal and illegal- that earn you some income. Usually, the underground economy serves the purpose of illegal migrants who arrive in the shores of various countries and seek jobs.
In most cases, the employer will not maintain a formal record of your work and wages. Instead, both of you will simply agree verbally on the pay and payment terms as well as your tasks.
However, in an underground economy, the employer as well as the worker both hide their income from the IRS and avoid paying taxes. They do so in different ways. One of the simplest ways is to accept cash instead of getting paid in your bank account. The other is filing tax returns without showing the income from such jobs. The income from underground economy jobs can be small or large, depending on what you do.
As I mentioned earlier, tax evasion is an offence, and you can get into serious legal trouble with the IRS and, in some cases, other authorities, too, due to the money laundering tag attached to such income.
Always Declare Your True Income
Actually, the IRS does allow people to avoid taxes. It does so by offering various kinds of facilities to persons having financial liabilities or investments by reducing the amount of taxes payable from their income. Tax avoidance is different from tax evasion.
While tax avoidance is legit and allowed by the IRS, tax evasion is a crime. In fact, I suggest that even if you find a job that pays under the table, you should declare the income to the IRS and avoid getting on the wrong side of the law.
Having said that, here're the 67 jobs that can fetch you an under-the-table pay in cash.
67 Best Under The Table Jobs That Pay Cash
Here's a list of 67 jobs that pay cash under the table. You can easily find them anywhere. Usually, these jobs can be found offline only and sometimes on Facebook or Craigslist. You can look for such jobs at notices at stores and community centres, among other places.
1. Gardening
You can find these jobs in your neighbourhood. There're lots of people who require help in their gardens and are willing to pay some cash.
2. Pet Walking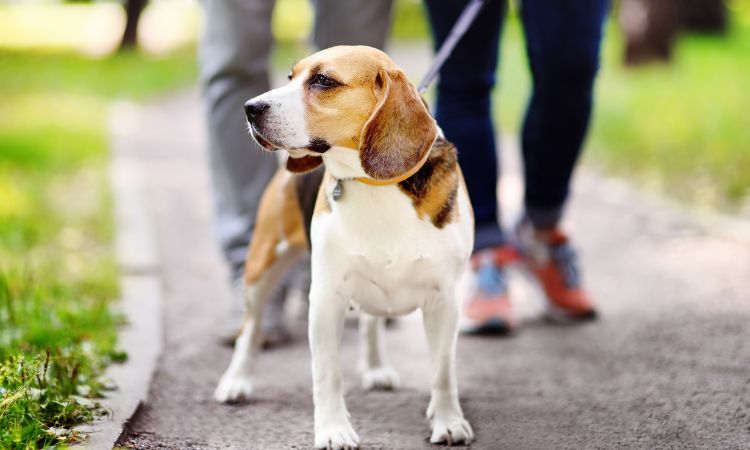 Usually, apps such as Rover and Woof pay through PayPal or bank transfers. However, you can find pet walking jobs that pay cash right in your locality.
3. Baby Sitting
Babysitting is a bit risky because lots of babysitters get into trouble if the child falls sick or is hurt while under your care. Yet, there're lots of families that seek babysitters in the unorganized or underground labour market. This is one of the best summer jobs for teens.
4. Caterer
This is a year-round job that pays under the table. Usually, you can find this kind of job at some catering company. The task involves serving guests at any event.
5. Driver
A lot of seniors require a driver occasionally to visit someplace. This is a side gig and not a full-time job, usually. However, you get paid in cash, and there're no records of your work.
6. Paid Online Surveys
Generally, paid online surveys will give you cash or shopping vouchers to stores such as Amazon or Walmart. These coupons are exempt from taxes, and hence, there's no need to declare them as income on your tax returns.
7. Plumber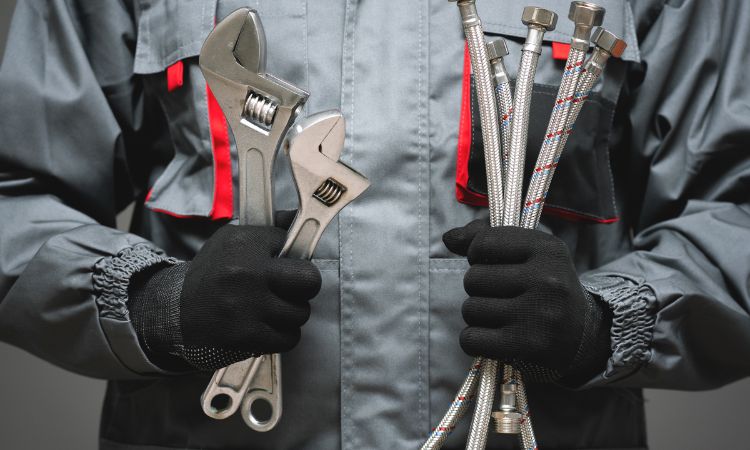 Plumbing work fetches a lot of money in the USA. However, as a freelance plumber, you can get several jobs that pay under the table. You can decide your own rates.
8. Running Errands
Running errands for people in your neighbourhood can earn you some money daily. Again, this is a superb job that pays under the table, and income from such tasks isn't usually taxable.
9. Personal Yoga Trainer
Lots of folks nowadays wish to learn Yoga, the ancient Indian art of physical and mental wellness. If you know this art, work as a personal Yoga trainer.
10. Personal Cook
If you have enough culinary skills to create amazing food, work as a personal cook for someone. This is one of the highest paying jobs in the underground economy.
11. Offline Tutor
Offline tutors charge cash and teach only a few students a couple of subjects. There are no records of your work, and you can make a lot of money by accepting many students.
12. Tax Preparer
This is a seasonal job and is available only during the period when Americans file tax returns with the IRS. This is freelance and part-time work without records, and hence, you can get cash under the table.
13. Mascot
Generally, stores and restaurants hire mascots to attract customers or popularize their brands. They pay cash on an hourly basis and don't usually keep records of the hiring and payments.
14. Car Detailing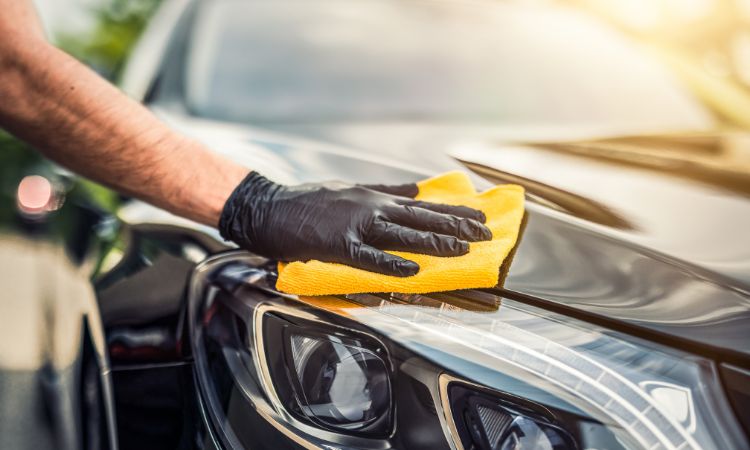 Anyone fond of cars can take up this complex task of car detailing. It means cleaning up a car and restoring it to a condition that's almost as good as a new one. This job pays a lot, and you get cash under the table.
Also Read: How to Start a Car Detailing Business?
15. Joint Roller
With cannabis for recreational use becoming legit in many American states, you can work as a joint roller. This job can be found at various cafes that serve cannabis to clients.
16. Sales Assistant
Stores require sales assistants to help customers find products and suggest alternative ones if their brand isn't available. These are seasonal jobs and usually pay cash under the table.
17. Farmhand
Living in a rural area with lots of farms and orchards around is a good thing if you wish to earn money under the table. Working as a farmhand can get you a decent amount of cash.
18. Mobile Repairs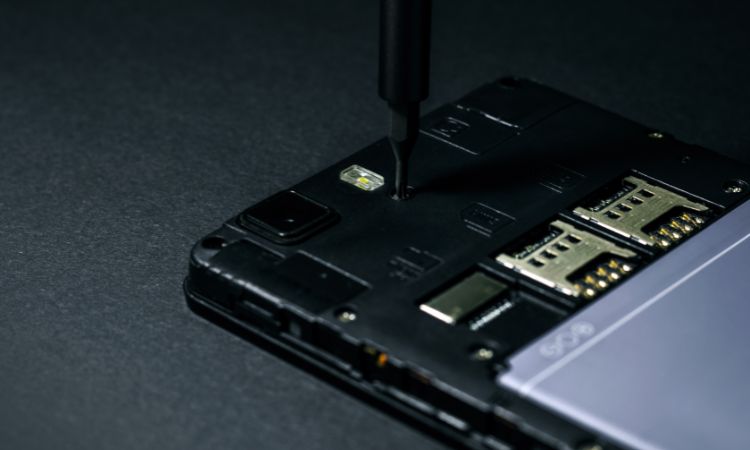 Anyone having skills in repairing mobile phones can make a lot of money under the table. That's because people often need quick repairs of their mobile phones nowadays.
19. Sugar Baby
Though there's a lot of debate about women working as sugar babies, it's one of the best jobs that gets a lot of money under the table. In fact, this money helps many female students pay college fees and related costs of higher education.
20. Paid Friend
Lonely people around the US are willing to pay some money to spend time with you as their friend. There're websites that help them to find online and offline paid friends.
21. Bakery Assistant
Anyone from teenagers on summer holidays to seniors can take this rather enjoyable job as a bakery assistant. You will have to simply arrange displays at the bakery and maybe, learn to decorate cakes.
22. PSO
PSO stands for phone sex operators. They earn as much as $60 per hour. Your name or location and other details remain a secret. Sign up with any company that offers this service to clients wanting steamy talks.
23. Newsboy
A newsboy or even a newsgirl delivers newspapers to homes and offices. This job is generally taken by younger people to earn an extra income in cash for their personal expenses.
24. Lawn Mower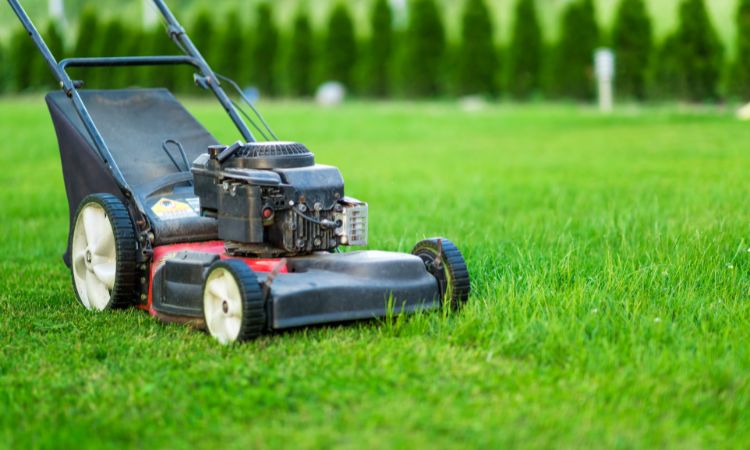 People with gardens often require someone to mow their lawns. Sometimes, clubs, hotels, restaurants and other places with lawns also have such temp jobs. These pay cash under the table.
25. Mystery Shopper
Mystery shoppers work part-time only and get rewarded in the form of free goods from top brands or free food from upmarket restaurants. They also get some cash from some reviews. This is under the table and exempt from taxes.
Also read: 50 Best Mystery Shopping Companies
26. Assistant Florist
This is a good job for people with creativity to earn under-the-table income. Try your skills with floral arrangements by working for some florists nearby. This can be a full-time or even a part-time job.
27. Professional Mourner
Did you know it's possible to earn anything between $30 and $120 per event for simply attending a funeral or vigil as a professional mourner? You have to behave like you knew the dead person in some way and mourn.
28. Grave Digger
While still on the topic of the dead, there's one more job that fetches you cash under the table. And that's by digging graves manually. Some cemeteries don't have bulldozers or excavators for the task and hire a grave digger temporarily. They can earn up to $50 per hour in cash.
29. Deputy Mortician
Deputy or assistant morticians help in embalming mortal remains of humans and preparing them for funerals. This job can be taken on a full-time or part-time basis, and you can get under-the-table cash.
30. Apiarist
Apiarists are people that cultivate, extract and sell honey. This is an ideal job or business if you're living in open areas close to forests or farms. And you can sell the honey and honeycomb, as well as other products, on a cash basis.
31. Funeral Service Worker
If you love creepy jobs, here's one more that pays under the table. This is the job of a funeral service worker. It means you will work under a funeral director and do motley tasks such as preparing graves or electric or gas crematoriums for last rites.
32. Mortuary Makeup Artist
Mortal remains of humans usually require some makeup before last rites can be done. This is the job of a mortuary makeup artist. It is not very different from normal makeup artists, except for the fact that here you'll be working on dead humans instead of alive ones.
33. Delivery Agent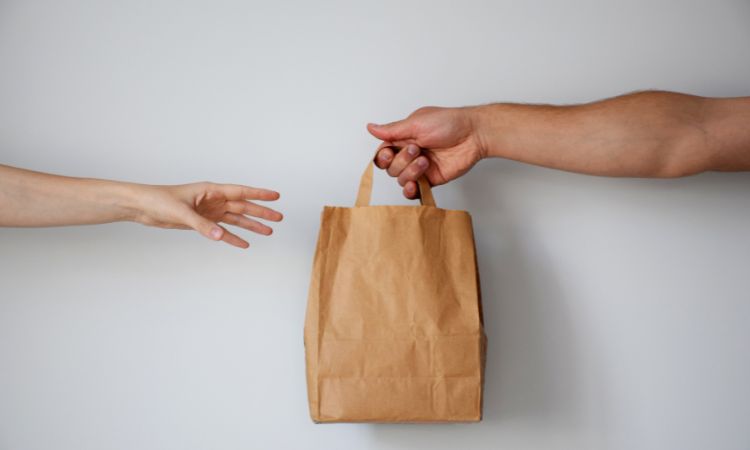 Here I'm not talking about delivering for Amazon, Uber Eats, Postmates and other such companies. Instead, I am talking about delivering stuff for others independently as a freelancer and getting paid in cash for the task.
34. Appliance Repairs
Normally, getting any appliance repaired from a workshop can prove pretty expensive. You can help consumers slice a few dollars off this expense by offering professional appliance repair services at their doorstep.
35. Caregiver
Usually, professional caregivers need a degree and license. However, you can informally care for some sick person or a senior and get some cash under the table.
36. Entertainer
Working as a part-time entertainer at parties, events, or even restaurants and hotels is a good job to earn a few extra bucks in cash. Since this isn't a regular job, nobody maintains records of your work.
37. Telecaller
There are lots of small businesses and new businesses that require telecallers. The task involves calling leads and possible customers on the phone to get sales. Usually, you get paid in cash on a per-call basis.
38. Kitchen Helper
For those comfortable with jobs such as cutting and chopping vegetables, cleaning meat or even washing crockery and cutlery, the work of an informal kitchen helper will help earn a lot of cash without records.
39. Graphic Designer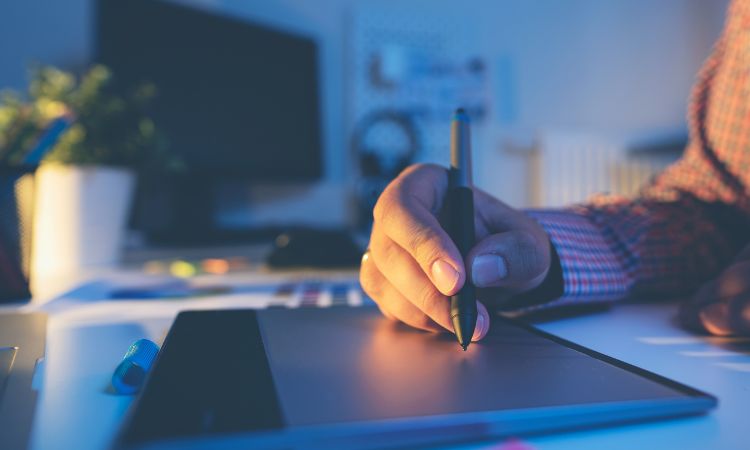 You needn't hold a degree from any college as a graphic designer. If you have skills in handling designing software such as Canva and Adobe Creative Cloud, and others, it's easy to create simple designs that sell to people.
40. Janitor
While some janitors work for the organized sector, meaning for cleaning companies, others work informally or as freelancers. They earn a lot of money too, by working only a few hours daily. Try this job if you don't have any other skills since it's very easy.
41. Manicure & Pedicure
If you believe that only women go for manicures and pedicures, I'll bust that myth. Nowadays, an increasing number of men also go for manicures and pedicures. Most of them prefer freelance workers to provide the service at home.
42. Car Wash
There's a lot of money to be made under the table by washing cars for neighbours and persons within your locality or community. It helps people save money on automated car wash.
43. Referee
You can stand as a referee for any local game and make some cash informally. However, you should know the sport and its rules fully to work as a sports referee. In some cases, it's a seasonal job.
44. Photographer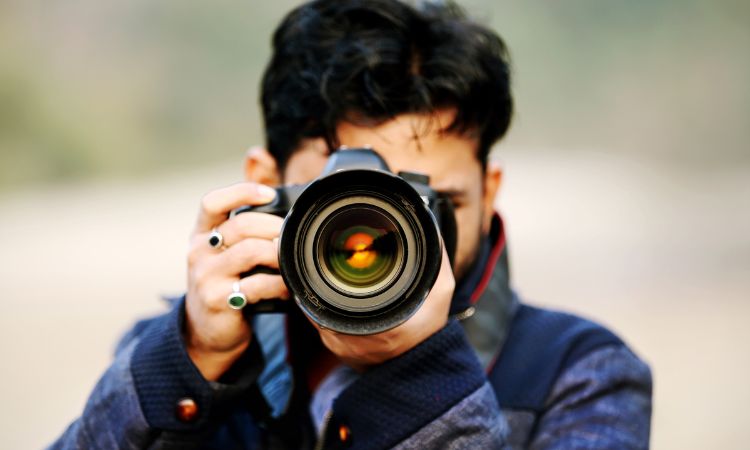 Have a good camera and an eye for detail? Work as a photographer. This is a seasonal job with demand peaking during weddings and holiday seasons. However, you can also sell excellent pictures on stock photo websites to make money.
45. Laundry Assistant
Most tasks at laundries are automated. However, there're still tasks, such as sorting out laundry, that need to be done manually. Some laundries hire informal workers for such tasks and pay in cash.
46. Micro Tasker
A micro tasker performs all sorts of small and odd jobs, such as proofreading short texts, detecting duplicate or wrong content and editing where necessary. This is an informal job with under-the-table pay.
47. Tank Cleaner
People with water tanks in their houses require someone to clean them regularly. You can offer your services and work as a water tank cleaner who's single and needs cash to survive, and isn't scared of entering a water tank, empty of course.
48. Lab Sample Collector
While qualified phlebotomists collect blood samples, a lot of people also offer this service in the US. They go to the patient's premises and collect the samples that don't require a phlebotomist's help.
49. Remote Computer Repairs
Be very cautious when you take this job to earn extra money. There are lots of scam companies that hire you to repair computers remotely and then steal personal information. Therefore, work independently on this job.
50. Packers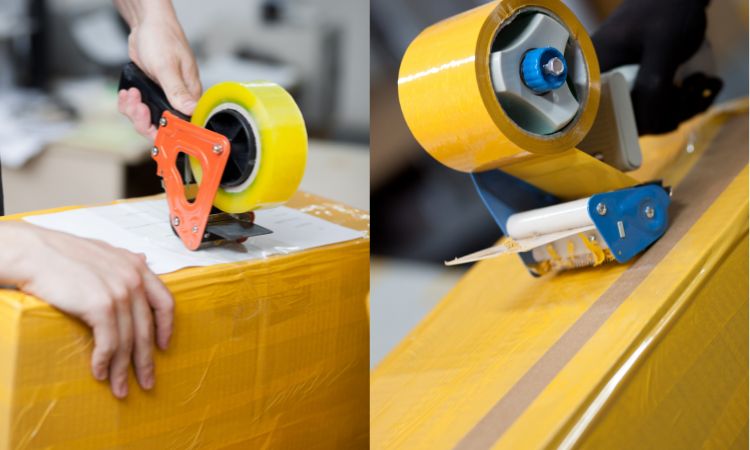 Packers of all kinds are necessary for companies and stores. This job means creating large packages and pellets of goods and sending them for transport by trucks or air or sea to their destination. Amazon also offers such work.
51. Pet Sitters
Pet sitters are different from pet walkers or dog walkers. Pet sitters simply play and spend time with pets such as cats or dogs that need to be kept indoors only for any reasons.
Also Read: How to Start a Pet-Sitting Business
52. Waiter/ Waitress
Generally, during peak seasons, restaurants need extra hands to work as waiters or waitresses. Not only do you get a salary or wage, but you're also entitled to tips that any happy customer leaves for you.
53. Crafts Tutor
Anyone knowing how to create craft objects from paper, cardboard or Styrofoam, among other materials, can work as a crafts tutor from home and earn a very decent, under-the-table income in cash. Origami is one such skill in demand in the US.
54. Masseur/ Masseuse
Nowadays, everyone wants a good massage. That's because a massage relieves stress. If you have the necessary skills, work as a masseur or masseuse and provide a massage service to people.
55. Video Editor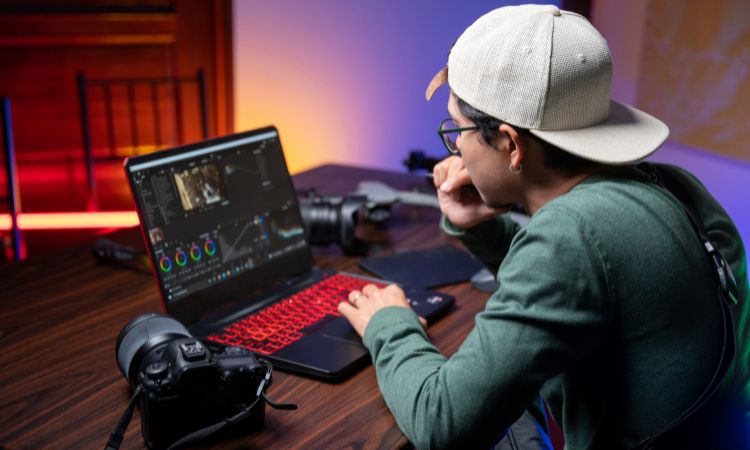 Anyone with basic skills in editing videos can work as a freelance video editor and provide some simple services. Of course, you won't get paid like a professional, but still, there's good money to be made.
56. Assistant Storekeeper
An assistant storekeeper helps the boss in keeping a record of the stocks and inventory and prepares orders when more stuff is needed. This is an interesting job if you love to play with numbers.
57. Ghostwriter
A ghostwriter is a content writer that writes on behalf of others. This means their name never appears anywhere. And they get a lot of money to write for others. Mostly, they get paid in cash for anonymity reasons.
58. Furniture Repair
People often need some small repairs for their furniture. This service can earn you a lot of money. You can visit the homes of your clients to repair their furniture.
59. Photo Restoration
Thanks to different kinds of software and other material, it is easy to restore old photos and make them look fresh again. This is a complicated task, and hence, you get paid a lot of money.
60. Junk Seller
Thousands of Americans are making good money by buying and selling junk. In most cases, this trade is done on a cash-only basis unless you're dealing with some company or organization. You can get paid under the table for selling junk.
61. Beautician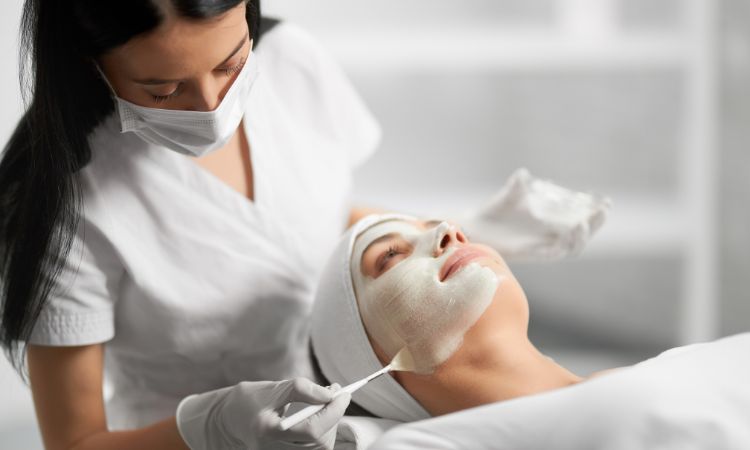 Beauticians require a professional course and some experience. If you have these, work as a freelance beautician and provide doorstep services. This gets you cash under the table since there are no records of your employment.
62. Product Promoter
You might have seen young women and men promote products at malls and superstores, or other shopping locations. They are temps working for some marketing agency on a freelance and part-time basis. They get paid in cash at the end of the day.
63. Fisherperson
You can pursue your hobby of fishing and yet make some cash under the table. That's by selling the fish you catch at a lake or river, or pond. However, the fish you catch should be edible and in demand, as well as in saleable sizes.
64. Painter
Most Americans love to paint their own homes or give a contract to some professional. This is where you can make money by offering your services as an assistant painter or helping the homeowner with painting.
65. Embroiderer
Most embroiderers are women. They make intricate embroidery on dresses. This is usually a work-from-home job. Meaning there are no records of your work. Mostly, you get paid under the table for this job.
66. Remote Surveillance
Nowadays, millions of Americans have surveillance cameras installed in homes, garages and gardens. However, they don't have time to watch live feeds from these cameras and hire people to do so. They pay in cash and under the table so that nobody else knows their property is under surveillance.
67. Hobby Trainers
Hobbies are a superb way to keep stress at bay. Hence, lots of grown-ups want to learn a hobby. If you have a simple yet interesting hobby, train people. You can charge cash under the table for this training and make some extra money by selling stuff needed for the hobby.
You can take any of these 67 jobs that pay under the table if you wish. However, bear in mind that tax evasion can have severe effects on your life.
Wrap Up
According to Experian, tax evasion by concealing income from work doesn't directly affect your credit scores. However, it does severely damage your credit if a lender discovers you have a Federal Tax Lien, which is a claim for unpaid taxes issued by the Internal Revenue Service to tax defaulters and tax evaders. You can simply avoid these hassles by declaring the income from under the table payments from odd jobs.