Are you young and attractive female or male but saddled with debts? Or do you wish to make money fast by merely offering companionship and sometimes, intimacy? Just feeling lonely in some strange place but cannot afford dating?
If the answer is yes, try becoming a sugar baby.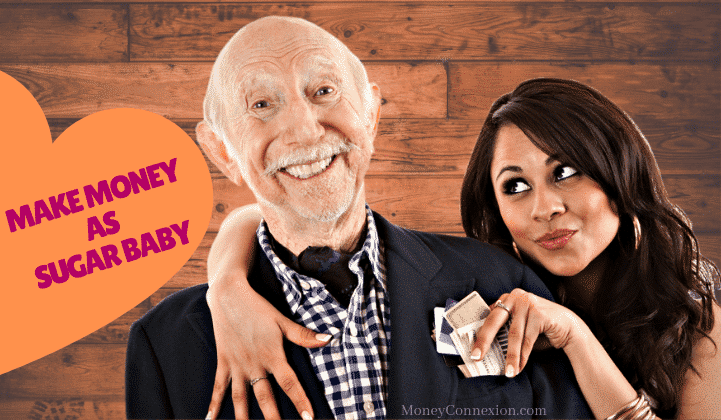 Understandably, this idea sounds preposterous and even outrageous, especially if you are a self-respecting woman or man. However, trends worldwide indicate, increasing number of young women are now signing up to work as sugar babies.
Maybe you are blissfully unaware about who is sugar baby. Therefore, here are some facts about sugar babies for both female and male.
What is Sugar Baby?
To ensure you understand the term sugar baby, here are some facts and figures.
Sugar baby is term that refers to a young woman or man that dates older persons of the same or opposite gender purely for money. You can find even young sugar daddy.
A sugar baby has nothing to do with prostitution. You are not paid to have sex.
The decision to engage in physical or emotional intimacy of any sort purely rests with the sugar baby.
Sugar babies is a form of paid companionship. Cash and other stuff that a sugar baby gets is called 'gift.'
Working as sugar baby is usually very discreet. Nobody knows you are sugar baby unless you tell them.
There are countless websites where a young woman or man can register as sugar baby.
An American website Seeking.com claims to have over eight million women and men registered as sugar babies. Over 12 million young American women and men work as sugar babies, according to estimates.
The UK is said to have close to 500,000 youngsters working as sugar babies.
The practice of sugar babies is very common in the Philippines. Younger women and single mothers date older men from the US and Europe for sustenance and possibly getting American or European citizenship after marriage.
Sugar babies are becoming a growing trend in India as taboos over dating and sexual relationships vanish. Older men and women in India look for sugar babies online.
Other than making money, a sugar baby also enjoys excellent lifestyle.
A sugar baby can have one or many clients. They will be much older than you. Sometimes, the client can be as old as your mom or dad, grandma or grandpa.
Your client is called sugar sugar daddy or sugar mommy.
Sugar Mommy & Sugar Daddy
As I mention earlier, a sugar mommy or sugar daddy is a woman or man who is much older in age than the sugar baby. They are usually very wealthy.
Hence, these women and men are willing to pay for companionship and sometimes, physical intimacy with much younger partners.
They are usually lonely people such as widowers, widows or divorcees.
Many rich people that are happily married are also sugar daddy, just for fun and enjoyment.
Some of them have troubled marriages and look for happiness from other women or men.
Generally, a sugar daddy or sugar mommy will be very wealthy. Hence, they can give large amounts of money and expensive gifts to a sugar baby.
Some sugar moms and sugar daddies also take the sugar baby on foreign trips.
Some older women and men merely look for sugar babies to accompany them to parties and social events to attract attention from others.
Most sugar mommas and sugar daddies are beyond age of sexual relationships. But there are also some who want complete intimacy with the sugar baby.
Sugar mommas and sugar daddies can also look for same gender relationships. In fact, there are lots of sugar mommas, sugar daddies and sugar babies from the Lesbian, Gay, Bisexual and Transgender (LGBT) community.
Now that you know who is a sugar baby and who are sugar daddies & sugar mommas, you may wish to go ahead and make money.
If so, continue to read. I will explain the step-by-step process to to be a sugar baby, how to find best sugar daddy and make lots of money fast.
How to Be a Sugar Baby
Nowadays, it is fairly easy to become a sugar baby, whether you are female or male. There are countless websites around the world where you can enroll.
The reasons are simple.
In the US, some 40 million students have debts totaling over US$1.6 trillion, according to a sugar baby matchmaking website Seeking.com. Consequently, over 2.5 million women and around half a million men work as sugar babies on this website, it adds.
Depending on where you stay, simply search for a website where you can register as sugar baby online. You can choose a global website or one that caters to sugar daddies or sugar mommas in specific countries or regions of the world.
While registering as sugar baby to find a sugar daddy, here are some steps to follow. You need to visit a great sugar dating website and create a superb profile that attracts attention.
Step-1: Use an Alias
You can register using a valid email ID or Facebook account. But these can cause you to lose secrecy. Instead, create a new email ID using an alias.
Secondly, never disclose your name or full name while registering on any sugar baby dating website, unless you trust them fully. Of course, some reputed websites will verify your credentials.
You can divulge your correct identity to these websites since they ensure your anonymity.
Also, create an attractive profile name for use online. This is very important. Your user name or profile name will be shown under or alongside you picture.
Step-2: Mention Your Locations
This is the second most important step while registering as sugar baby. Because how much money you make as sugar baby will depend upon your location.
Generally, sugar babies in top urban cities like New York, London, Frankfurt, Paris, Mumbai, Singapore, Sydney, Melbourne, Auckland, Johannesburg and others will attract more sugar daddies and sugar mommas.
The reason is simple. Most wealthy women and men that look for sugar babies frequently visit these top cities. Hence, they look for a sugar baby who would be easily available at the location.
However, this is no reason to be disappointed. Even if you are a village belle, it is still possible to make money as sugar baby. All you need is to travel to some location to get the sugar daddy.
In such cases, the sugar daddy will pay your travel expenses.
In fact, a lot of sugar daddies prefer rural women or those from smaller towns and cities because they tend to have fewer demands.
Step-3: Specify Needs Clearly
While enrolling on any reputable website, it is extremely important to state your terms and conditions as sugar baby. More so because sugar daddies have individual needs.
Obviously, you cannot cater to everyone's specific needs.
If you are looking for casual relationships that involve no intimacy, mention it very explicitly. You should also specify the type of sugar daddy you wish to date to avoid any disappointments.
Also, mention clearly if you are willing to travel. Some sugar daddies will expect you to accompany them on foreign or domestic tours.
Also specify what you want from a sugar baby relationship. If you are looking only to sell companionship with no strings attached, be clear about it. And if you are willing to go that extra mile, say so too.
It is also possible to look for serious, long term partnerships with your sugar daddy. Should this be your case, feel free to state it clearly on your online sugar baby profile.
Step-4: Getting Money as Sugar Baby
Here, it is very important to remember that sugar babies do not get 'paid' for their service. Instead, you get 'gifts' that can include cash too.
This is because most countries consider paying money for any sexual favors as a crime.
This law is applicable to sugar babies too. Hence, you need to be extra cautious to avoid getting into serious trouble with law. If in doubt, consult a local attorney for advice.
Getting money as sugar baby is the trickiest part. The reasons: Some countries will levy income tax if your earnings as sugar baby are above a certain limit.
In other countries, bank systems automatically alert tax authorities of transactions over a particular amount. Banking and taxation rules differ in every country.
There is also some ambiguity over income of sugar babes in the US after the Stop Enabling Sex Trafficking and Fight Online Sex Act (FOSTA-SESTA) passed by President Donald Trump on April 11, 2018.
Usually, sugar babies get paid in advance by the sugar daddy. Once you enroll on a sugar dating website, it is possible to specify how you would like to receive cash from the sugar daddy.
They pay an advance to ensure you are available.
Sugar dating industry experts suggest different ways to get your payment from sugar daddies. You can select any of these to ensure you get the money on time.
Step-5: Sugar Baby Gifts
Getting gifts as sugar baby is perfectly legit. In fact, most sugar mommas and sugar daddies will buy expensive gifts for their sugar baby.
Additionally, they will also take you shopping at exclusive places. Generally, every sugar daddy wants to make their date feel very special.
This presents you an opportunity to buy the best of stuff you could only once imagine. Gifts usually include expensive watches, dresses, perfumes, jewelry, shoes and lots of other stuff.
If you are a sugar baby in long-term relationship, it is common to expect the partner to pay for your apartment.
Also, you can get your sugar daddy to foot college expenses and meet other living costs. Most sugar daddies will do so willingly, provided you offer the right stuff.
However, a word of caution: expecting or trying to get too much from a sugar relationship can have severe consequences for you: You may get a label as gold-digger.
Step-6: Avoid becoming Gold Digger
Yes. Gold Digger. This is a term that describes women and men who try and take undue advantage of a partner's wealth or position.
Sugar dating websites have made it very convenient for gold diggers to pose as prospective sugar babies. However, when such a sugar baby meets the sugar dater, things turn out differently.
Trying to become a gold digger can land you in some very serious trouble with the law. Additionally, your profile will be deleted by a sugar dating website.
Word that you are a bogus sugar baby can spread rapidly in the sugar dating community, meaning you lose all chances to make money, lead a grand lifestyle and get pricey gifts.
Step-7: Post Classy Profile Pictures
The classier your pictures, the better chances you have of finding a sugar daddy. A sugar baby is expected to be chic, sexy, very attractive, fashionable and sophisticated.
You may possess all these qualities. However, a prospective sugar daddy will select you from a sugar dating website on basis of your picture only.
If you can afford, have a professional photographer take some very chic pictures of yourself. Otherwise, take selfies or have friends take some candid shots that depict you as classy and very attractive.
There are several do's and don'ts for posting a sugar baby profile picture. You can refer to any good online guide on what type of pictures attract most attention.
Once you have posted a good profile and picture, you are all set to receive proposals and offers from sugar mommas and sugar daddies.
Step-8: Responding to Offers
Depending upon which sugar dating website you register upon, there will be various options to get proposals and offers from prospective sugar daddies.
These include email, online chatting through the website and even phone calls. This might depend upon the category of membership such as 'Regular' or 'Premium' etc.
Decision to respond or not and how to reply is your choice. You can start off by exchanging emails till you get basic ideas of your sugar daddy.
This can be followed by online chat and phone calls. If your sugar date lives abroad, request them to call up since international phone calls can cost a fortune. Or use Skype or Google Duo, if possible.
Once you respond, you will get an offer for dating from the sugar daddy. Present yourself well. Be everything that you claim on the profile.
Dress classy and behave chic. Remember, a sugar dater will expect more than what they read on your profile. Hence, be prepared.
Step-9 Finding More Sugar Dates
Often, a sugar baby dates more than one sugar daddy. You too would have to do the same, in all probability. Most sugar daddies prefer to date other sugar babies too.
Hence, they will spend only a short while or few days with you. Thus, you need to find ways and means to get the most from your sugar dater.
Also, it is not possible to be a sugar baby and make money that really matters with a single dater. You will need several to ensure continuous income.
Unless you are committed to a sugar daddy, it is worth looking for more sugar daters. In fact, most sugar babies have multiple daters.
Step-10: Avoiding Emotional Attachment
Understandably, you will develop some emotional attachment to a sugar daddy. Usually, they are lonely people who want to share good times.
And they are showering you with expensive gifts and paying for your company. Giving them a patient listening is part of the game.
You may even fall for some sob story of a sugar momma or sugar daddy. Companionship invariably causes emotional bonding.
Here is where you need to avoid emotional attachment with your sugar dater. Unless you are in for a long term relationship that can culminate as marriage, avoid emotional attachment.
Since sugar relationships are generally short term, getting emotionally involved can leave you devastated when the sugar daddy leaves.
This is something you simply cannot afford. Recovery may need help from a psychiatrist, which can prove very expensive.
HIV and AIDS in Sugar Babies
To go that extra mile with intimacy or not is purely your question. Sexual relations between a sugar baby and the dater are consensual.
If you are willing to enter intimacy, ensure your sugar dater is not HIV positive or an AIDS victim. They may be well aware of their medical condition and conceal it from you.
Or a sugar dater can be blissfully unaware. Both ways, you are at very high risk.
In some countries, sugar babies have contracted HIV and AIDS from their daters. Worse, others have got pregnant from HIV infected partners.
There are no foolproof ways to detect whether your sugar dater is an HIV or AIDS victim. At best, you can request them to undergo a quick medical test to ensure they are healthy.
Caution is the best thing. Sugar daters have multiple relationships. Hence, they are equally prone to this life threatening infection.
Who Qualifies As Sugar Baby?
There are no strict rules about who qualifies as sugar baby. However, there are some general guidelines that sugar dating websites offer.
Women and men between 18 and 35 years old.
College and university students.
Aspiring or former models.
Young single parents.
Women and men that do not want relationships with strings attached.
Youngsters that wish to enjoy high life and travel.
Wrap Up
Now that you know what it takes to be a sugar baby and make money, I suggest you read experiences of women who are already in this industry.
You will find a mix: while some have struck it rich, others are disgruntled. Before you decide to be a sugar baby and make money, read all pros and cons that go with this type of relationships.
Some can be truly win-win relationships while others have ended in disasters. Acquaint yourself well with benefits and hazards of becoming a sugar baby.
Indeed, it can be nice to be a sugar baby and make money. But also calculate other costs involved in getting wealthy as sugar baby.