Mystery shopping is yet another popular way of making money. In this article we look at various aspects of mystery shopping.
For example, what do you need to get started as a mystery shopper? How much money can you make with it?
Similarly is all mystery shopping jobs genuine or there are some frauds also.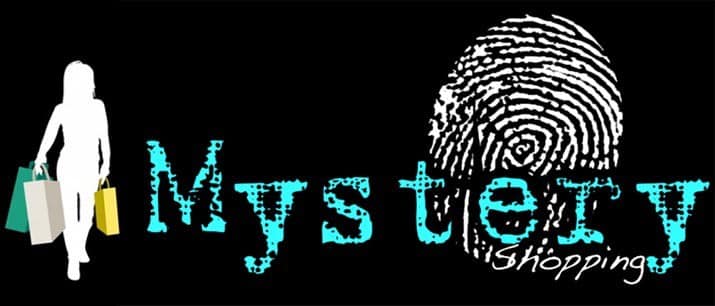 So let us explore about mystery shopping.
What is Mystery Shopping?
Those of you who don't know about mystery shopping then they must read this paragraph.
Big corporations and companies always need to know what end consumers are thinking about their stores and services that are being offered there.
They need a way to know whether customers are satisfied with the company or not. So they hire mystery shoppers who will shop on their behalf in a given store and send a report about the service back to the company.
As a mystery shopper you have to perform various tasks like buying products, test a service, eating in a restaurant, test drive a car etc.
If a mystery shopper spends money from his or her pocket then he or she will be reimbursed by the company that hired them.
Either mystery shoppers are hired directly by the company or sometimes a third party hires them.
How do You Get Started?
Let me be honest! Being a mystery shopper is not an easy job. Everyone can't be a mystery shopper and start making money right from day one.
The first challenge would be avoiding scam because most of the mystery shopping jobs are scams. We talk about scams and how to avoid them later in this article.
You have to work with a reputable company that has a good record of paying on time to the mystery shoppers.
Apart from finding reputed company you also need to have certain skills to be a mystery shopper. We talk about this in next paragraph.
In short for getting started you need to avoid scams, find a right company and must have all the necessary skills.
Things Needed to Become a Mystery Shopper
Here are following things that you must have before you think of becoming a mystery shopper.
1. You Need to Collect and Record Accurately
Being mystery shopper is quite a challenge because you have to pay attention to small details.
Companies would like to know every details like how much time you spent in the line or how long it took to greet you.
These are small details that you need to keep record of as a mystery shopper.
2. You Have to be a Good Writer
You can't relay small details to the company that hired you unless you have at least basic writing skills.
You can't become a mystery shopper unless can express your complete experience through your writing. You have to convey the right message to the company otherwise the company can't make right decision.
So you must write well in order to that.
3. Keep Clients Name a Secret
Competition is very tough between companies and they don't want to lose their loyal customers to each other.
Hence you, as a mystery shopper have to ensure that you keep the clients name a secret and not let other companies to know them.
You will be forbidden to share client's details.
4. Can't Shop Anything from Anywhere
In other words nothing is fixed here. You are not going to shop same stuff in a same store each day.
You might have to do certain tasks that you may not want to do. For example you might like to buy a particular product but your company insists you in buying some other stuff.
5. Timing is Very Important
Are you committed to spend so much time as a mystery shopper? Sometimes for a free meal you have to drive 10 miles long then spend money on parking then you wait for the meal.
Is it worth to spend this much of time for a free lunch? You have to decide yourself otherwise mystery shopping could be a rip off.
How Much Money Can You Make Being a Mystery Shopper?
This is very important question for most of you who are serious about mystery shopping.
To be honest keep your expectation low as there is nothing much to be made with mystery shopping.
You can't make a full time living with mystery shopping however you can make enough money to pay your bills and some spare cash to spend.
For online mystery shops you can easily make $3 to $5 and for in store shops you can make anything from $20 to $100 per assignment.
Online mystery shops are like taking up surveys and takes 10 to 15 minutes to finish. However in store shopping or going to a restaurant can take up to 1 to 2 hours.
However with experience you can earn more.
An average mystery shopper makes $500 to $600 a month.
Who all Can and Can't Become a Mystery Shopper?
Mystery shopping is not for everyone because you must have certain skills before you get started.
You have to have patience, writing skills and some common sense also.
Moreover you are not going to get rich overnight. Sometimes you have to commit a lot of time for shopping.
If you are not serious then avoid this career.
Mystery Shopping Scams and How to Avoid Them
How do you avoid scams?
First of all if a company is asking money to join as a mystery shopper then the company itself is a scam.
No genuine company will ask you for money.
Moreover if a company is promising you huge amount of money in pay off then don't trust.
If you are not sure about joining a genuine company then you can join a MSPA or Mystery shopping Providers Association.
Check this link for Global users & this MSPA link for Asia Pacific users.
If you are in a doubt then check whether the company is a member of MSPA or not.
If you are serious about mystery shopping then get certified by MSPA. There is a fee for MSPA certification.
Finally we give you a list of few genuine companies where you can look for mystery shopping job
Experience Exchange
Volition
Click on the link and visit these websites to find more details.