We get cardboard boxes for free practically every day or even every week. These come along with groceries or other stuff that we order online or even buy at brick-and-mortar stores. As a matter of fact, cardboard is the most common packaging material used in the US as well as worldwide.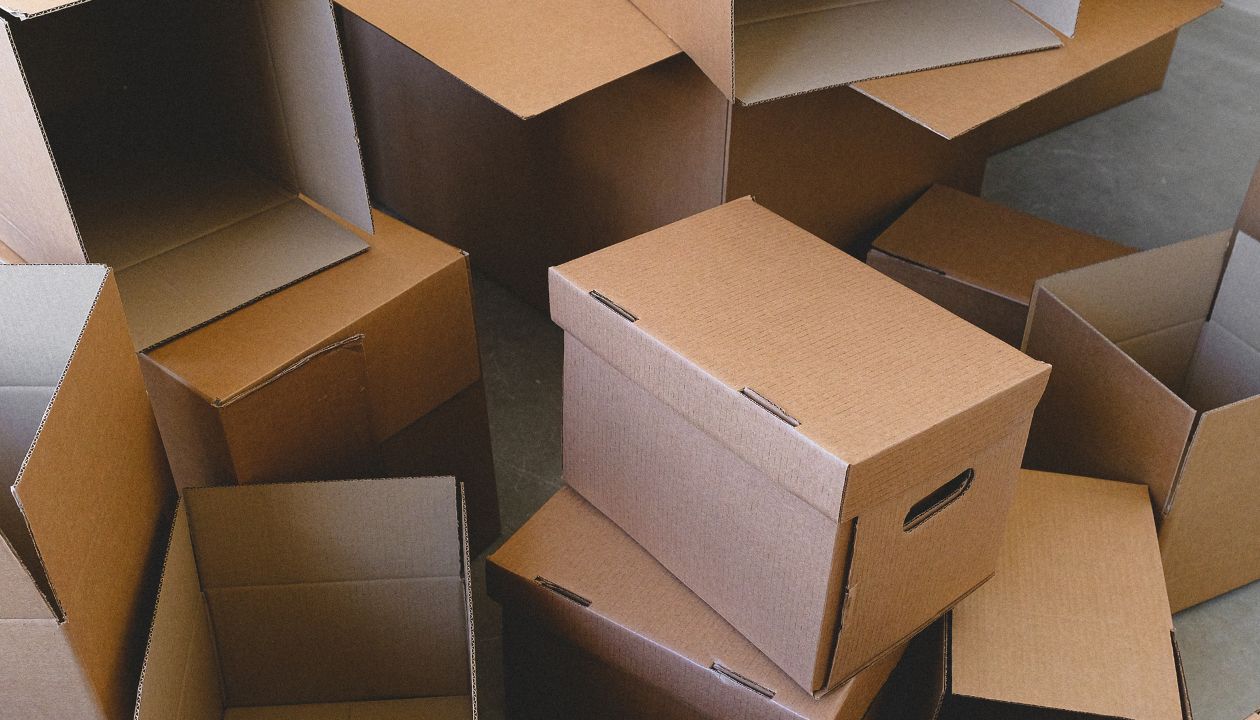 Statistics About Cardboard Boxes in the USA
Did you know how many cardboard boxes Amazon alone uses every year for deliveries in the US? Nobody really knows. However, you can estimate the number from the fact that Amazon, the single largest online seller in the world, ships over 1.6 million 'packages' daily. 
Of course, not all of these are shipped in cardboard boxes. Yet, a lot of these are cardboard boxes of all sizes. Interestingly, Amazon doesn't disclose the number of cardboard boxes it uses every year. As a matter of fact, Amazon insists that it's trying to reduce its dependence on cardboard boxes for shipping and looking for other options for packing stuff for deliveries.
According to All County Recycling, a business based in Trenton, New Jersey, 80 billion cardboard boxes of all sizes are used in the USA every year. The recycler further estimates that 80 per cent of goods in the US are packed using cardboard. However, the Department of Environment Conservation, New York State, says 90 per cent of packaging in the US is with corrugated cardboard cartons.
The US Environment Protection Agency (EPA) has some very interesting statistics about how much paper, paper products, corrugated boxes and other such stuff is recycled in the USA every year.
Packaging material manufacturer Packsize International, which operates from Salt Lake City, Utah, states that it takes 17 trees to create one ton of corrugated cardboard. Wood from a single tree can make 151.6 corrugated cardboard boxes, they say. In fact, corrugated cardboard boxes are most commonly used for packaging.
More Types of Cardboard Waste
Cardboard boxes aren't the only type of waste. We also have cardboard tubes, cardboard plates and discs in different sizes as well as cardboard used as book covers and other such stuff.
The European statistics portal, Statista claims that some 68 per cent of paper and paperboard/ cardboard boxes and items were recycled in the USA in 2021. The statistics for 2022 are awaited. 
If we consider Statista figures as accurate, it means that America wastes some 32 percent of paper and paperboard or cardboard boxes and other such materials made of trees and wood. These usually end up in landfills or are burned or simply lying around warehouses, factories, offices and homes or stores.
The Department of Environment Conservation, New York State, has some more interesting details about cardboard. Their website states, corrugated cardboard packaging is a $17 billion per year industry in the US and the largest of all in the packaging material segment. Making pulp from trees for corrugated cardboard boxes contaminates the air with toxic Sulfur Dioxide.
According to various news reports, the search for alternative materials that can replace cardboard has so far been largely unsuccessful. Hence, cardboard remains the packaging material of choice in the form of boxes, rolls and other such stuff. 
Reasons to Sell Cardboard Near You
A lot of us actually don't sell cardboard boxes. Instead, we fold them and stash them away somewhere for various reasons. The main reason, of course, is packaging other stuff. Sometimes, we also use old cardboard boxes for craft projects at school. Others use cardboard cartons as a temporary way to grow plants and herbs.
However, most of us don't sell cardboard boxes, tubes, sheets and other similar stuff for one main reason: We don't know where and how to sell them. Often, we believe that cardboard has no value in the scrap market or that whatever we would get from the sale of this material would be too low to justify the efforts.
This could be your case too. Therefore, I will emphasize that you're actually helping efforts to save the environment and reduce the destruction of trees, by selling cardboard. In fact, selling cardboard helps in recycling efforts. This, in turn, helps lower the emission of toxic gases in new cardboard production.
I encourage you to sell cardboard near you, since it's a noble act. You might not make a lot of money. Yet, you're saving the Earth and its environment by selling cardboard for recycling. 
Also Read: Recycle for Cash: 29 Things To Recycle Near You for Money
Money from Selling Cardboard Nearby
Actually, there's not much money to be made by selling cardboard. By mid-2023, the prices of baled and non-baled cardboard is $3 to $5 per 100 pounds or about 45 kilos. 
If you're looking at selling cardboard cartons, rolls, tubes and other stuff that you generally get at home, you wouldn't be able to make much money. However, selling cardboard can be a profitable side hustle if you wish.
To sell cardboard as a side hustle, you need to know where to get cardboard. Here's my list of where to find cardboard cartons. Here's something you should know before planning to get cardboard: Most people will sell their cardboard and not give you for free. This means you will need to pay them some money.
Here're some ways to get cardboard boxes, tubes, rolls and other stuff for free.
Food Banks and Food Pantries
Neighbours
Liquor Stores
Schools, Colleges and Universities
Nurseries and Gardening Goods Sellers
Clothing Sellers
Event Management Companies
Hotels and Restaurants
Computers and Appliance Sellers
Hardware Stores
Construction Sites
You will have to pay them the price of non-baled cardboard. As I mentioned earlier, this means you will pay between $3 and $5 per 100 lbs of loose cardboard.
Additionally, calculate the cost of transporting this cardboard to your garage or residence or other location.
Also Read:
Requirements to Sell Cardboard Near You
The first thing you would surely need if you're looking at selling cardboard and making money is a good, preowned cardboard baler that can be easily installed in your garage or some other location.
According to various sources, a preowned cardboard baler can cost about $1,000 to $10,000, depending on the capacity. However, for starters, I would suggest you go for a smaller cardboard baler and buy a larger one when your business of selling cardboard near you grows.
Once you have the necessary gear, such as a baler and sources of loose cardboard, in place, you're all set to sell cardboard and make some money.
Who Buys Cardboard Near Me?
The easiest way to sell cardboard is by making bales. Each cardboard bale fetches $115 to $200 per ton. This depends on the quality of the cardboard and other factors. Therefore, be sure that you make baled cardboard of the best quality only.
Here're some places to sell cardboard bales.
1. Paper Mills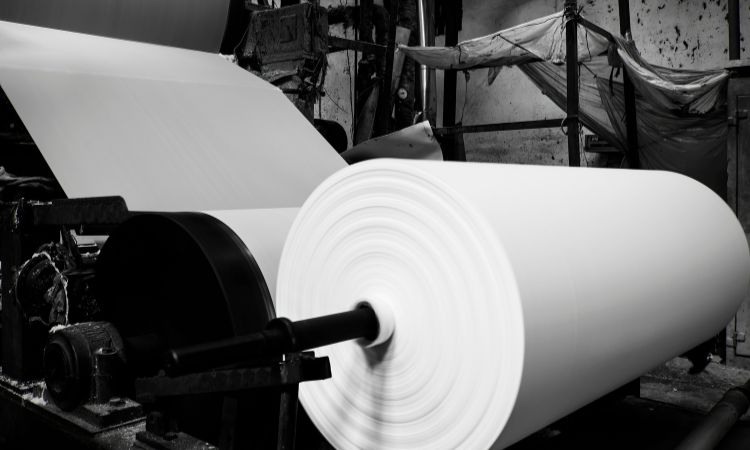 Paper mills near you will buy baled cardboard readily. That's because they pulp these bales to make more cardboard or other paper products. Such recycled cardboard is generally used for recycling and making cheap paper products.
2. Recycling Companies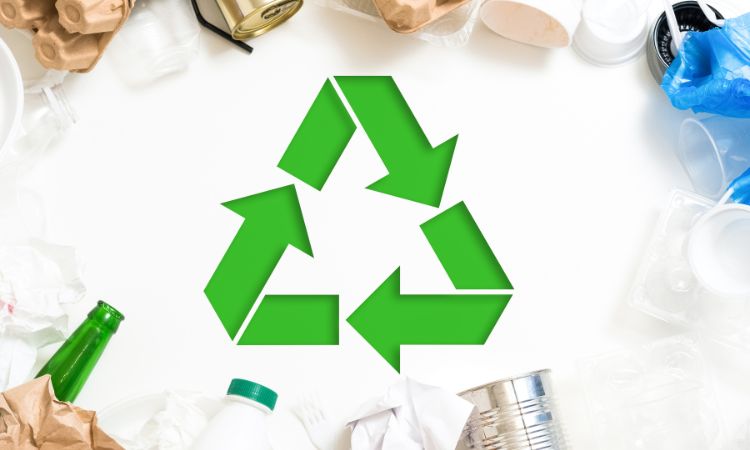 Check the Yellow Pages USA and find paper and cardboard recycling companies near you. They will be happy to buy high-quality cardboard bales if your price is right. Some recyclers might send their own trucks to collect their bales.
3. State Recycling Programs
All US states have their own recycling programs. To encourage citizens, they buy cardboard. It doesn't matter whether you're selling small or large quantities. They will offer some money for your effort. Sometimes, they also take away the cardboard from your location.
4. Facebook Marketplace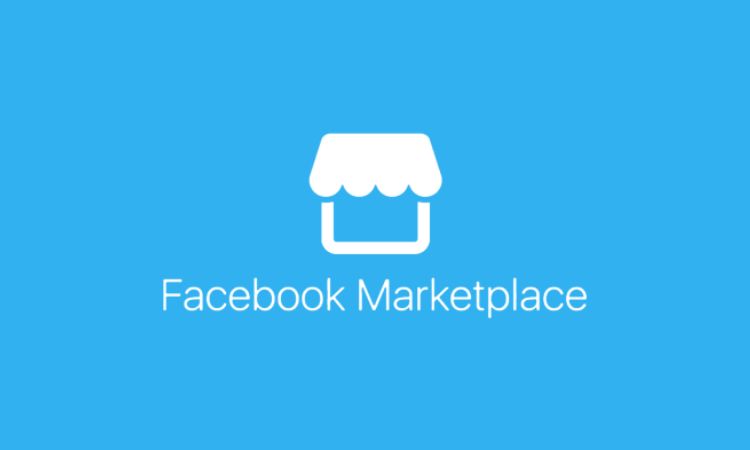 You can sell baled cardboard at Facebook Marketplace too. There're some dealers that buy baled and loose cardboard for various purposes. They will generally be located in your area.
5. Craigslist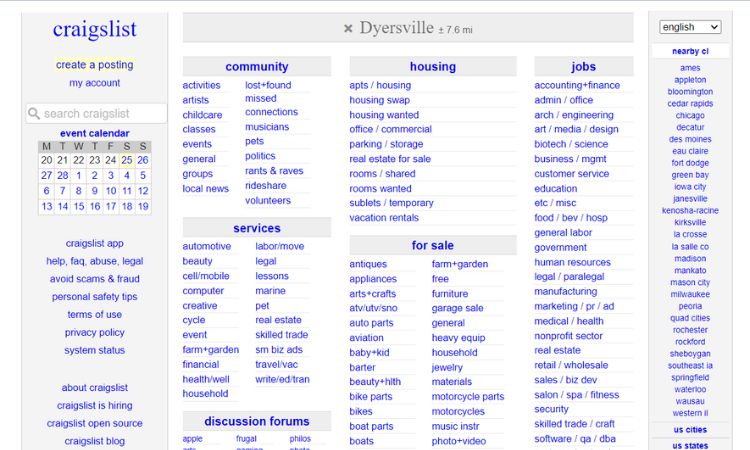 Good old Craigslist is the surest place to sell cardboard nearby. Create an account and sell used cardboard to buyers that would contact you. However, don't expect much cash if you're selling loose cardboard on this website.
Also read:
6. Recycler's Associations
Recycler's associations are the best place where you can find buyers of loose and baled cardboard nearby. Usually, they have a directory of members. Check their websites and find the recycler nearest to you.
Conclusion
Selling cardboard one-off is getting rid of waste from your home or workplace. You will make only a small amount of money from such sales. However, if you're serious about making lots of money by selling cardboard, it has to be in the form of a side gig or business. Check local laws for setting up a cardboard baling unit at your house or garage, or other premises.