A lot of people wonder how to make some extra money. I was one among them. Like everyone else, I, too, would try my hand at side gigs and lots of other stuff. I found there're 29 things you can recycle for cash easily, without as much as leaving the comfort of our homes.
Actually, recycling has several benefits other than making money. Therefore, let's look at some hard facts that might convince you.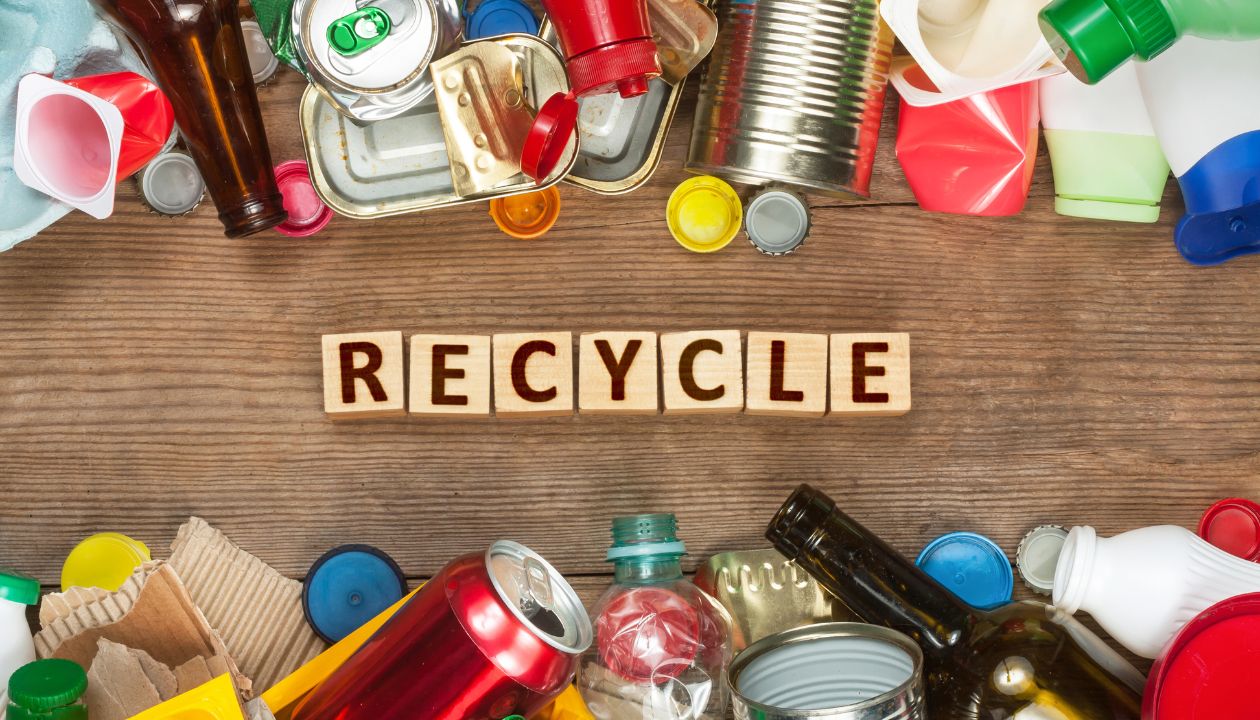 Importance of Recycling
Environmental pollution is something that affects all of us dwelling on this planet, regardless of whether we live in small villages or large cities. When you recycle things to make money, you're directly contributing towards preventing or minimizing environmental pollution. This includes air, water, and soil pollution.
Secondly, millions of people around the world require inexpensive products because they can't afford sparkling new stuff. Recycling enables us to produce such goods, regardless however small the quantity or volume. This helps people with lesser spending power to enjoy better lives.
And thirdly, recycling gives wings to your creativity and entrepreneurial abilities. When you recycle something, it's obvious you'll try and make it attractive to people. Such stuff will find customers only when you combine creativity with your entrepreneurial skills to make money.
Now, let's look at some flummoxing facts and figures about recycling.
Facts & Figures of Recycling
Over 2.01 metric tons of waste is generated by humans every year, according to World Bank. Of this, only about 13.5 percent is recycled, and 5.5 percent is converted to compost fertilizers. These figures clearly indicate that over 80 percent of waste goes without recycling. This is wanton waste of natural and other resources.
The scariest part: The quantum of waste humans like you and I generate is expected to surge by 70 percent over the next three decades- or 2050, says World Bank.
Globally, the organized recycling industry will touch the $530 billion mark, according to various reliable sources. Despite this surge, the world as such will always lag in recycling waste since volumes are projected to grow exponentially, as the World Bank report clearly indicates.
Given these facts and figures, you too can help minimize the waste of natural resources and help the world go green by recycling over 25 things and making money.
Therefore, let's take a quick look at these 29 things that we can recycle for money.
29 Things to Make Money Recycling
The list of 29 things that you can recycle for cash would amaze you. There's no need to go elsewhere to look for them. Instead, you can easily find this stuff at your own home or neighborhood.
Also check: Best Out of Waste – 5 Ideas to Make Money from Cash
1. Recycle Food Waste for Money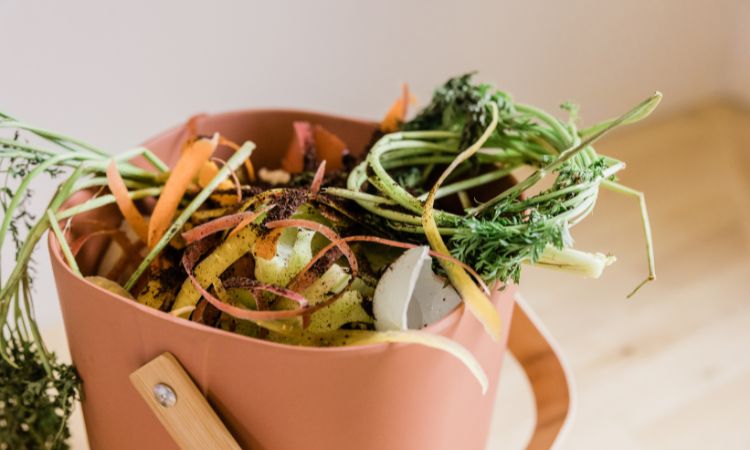 The food & Agriculture Organization (FAO) estimates that between 35 percent and 40 percent of all foodstuff produced around the world is wasted. This also includes raw and cooked food you waste at home and stuff that supermarkets throw away for various reasons such as expiry date or no demand.
Food waste also includes scrapings from fruits and vegetables, meat and poultry products, and other waste that's generated at our kitchens. Recycling food is the easiest way to make money. Invest a bit in a good composter or make one at home. Or you can assemble one from a Do-It-Yourself (DIY) kit. Find a Composter is a good website for recycling Foods for money.
Also Read: Preventing Food Wastage to Save and Earn Money
2. Recycle Cooking Oils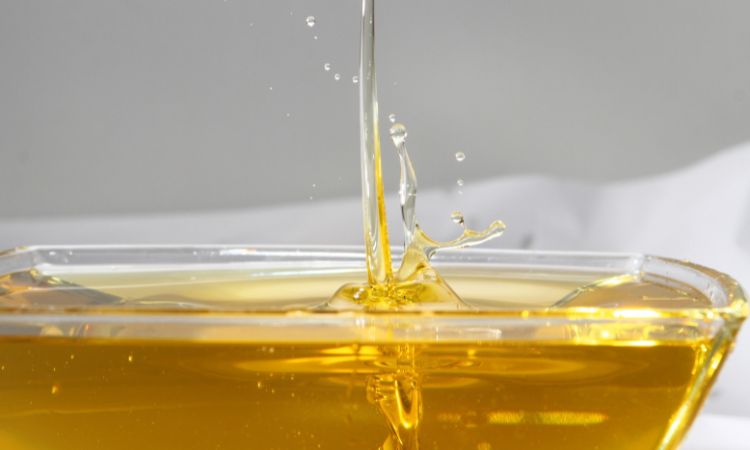 Cooking oil is something that you can definitely recycle on a small scale basis and sell as lubricants for mechanical stuff such as door hinges and knobs, bicycles, and different kinds of small machines.
You'll have to invest a bit in a small home unit that helps recycle used cooking oils by removing stuff such as spices and food particles, carbon, and other stuff to give a clear product. Most restaurants that throw away cooking oils will gladly give away theirs for free.
3. Postage Stamps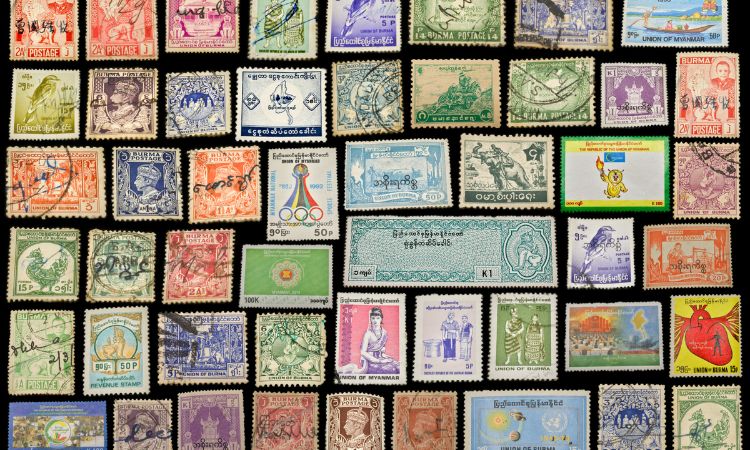 For some reason, there's a false belief that postage stamps are things of the past, especially due to widespread popularity of email. Furthermore, post offices nowadays also do not issue many postage stamps to mailers.
Instead, they merely apply a label mentioning the postage, date of booking, time, and other details. However, collecting postage stamps or philately remains a major hobby worldwide. People are willing to pay for your used postage stamps. If you get a lot of mail, learn how to steam postage stamps, clean, maintain and sell them to collectors.
4. Empty Cartons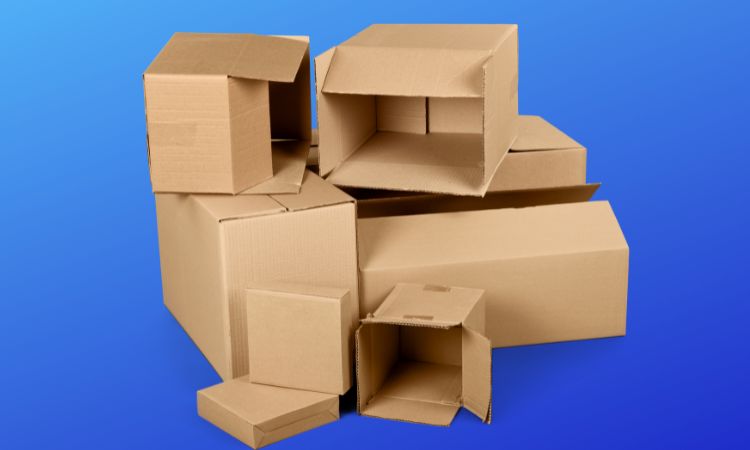 Cardboard cartons of all shapes and sizes have a fabulous resale value in the market. If you're buying online from Amazon, Walmart, Target, and other stores, you'll definitely be getting quite a few of these cartons.
Remove the adhesive tape labels and fold these cartons carefully. You can easily sell them to movers and packers, logistics companies, and stores that require high-quality packing material for cheap. One of the best websites that can help you for recycling used boxes for cash is Used Card Boxes.
5. Plastic Waste
Plastic bottles, tapes, bags, discarded plastic toys, and lots of other plastic stuff can be easily made into pellets and sold to industries if you have adequate space in your garage or a shed in your backyard.
A small-scale home plastic pelletizer costs less than $1000 to buy. You can get cheaper variants too. Or look for pre-owned plastic pelletizers that shouldn't cost more than $300. Large companies that make plastic stuff look for pellets from individuals and small-scale suppliers.
6. Recycle Batteries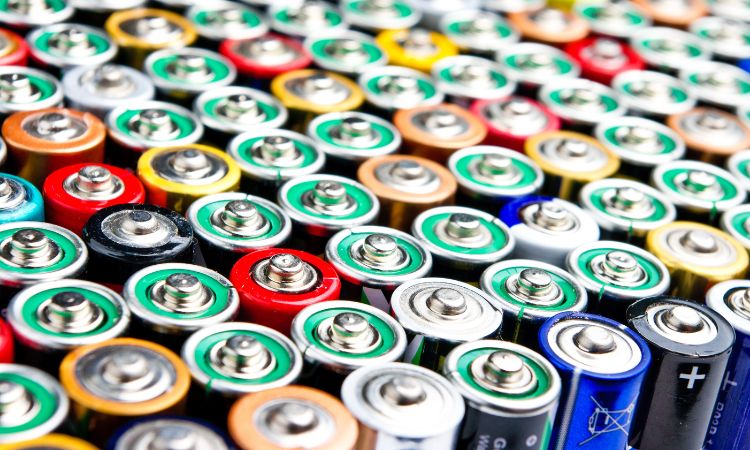 You can also recycle batteries for cash. Never dispose of batteries because they contain harmful chemicals that could pollute the environment.
So if you have used batteries, you could collect them and sell them to your nearby junk dealer and make some cash. Check batterysolutions.com
7. Recycle Old Cell Phones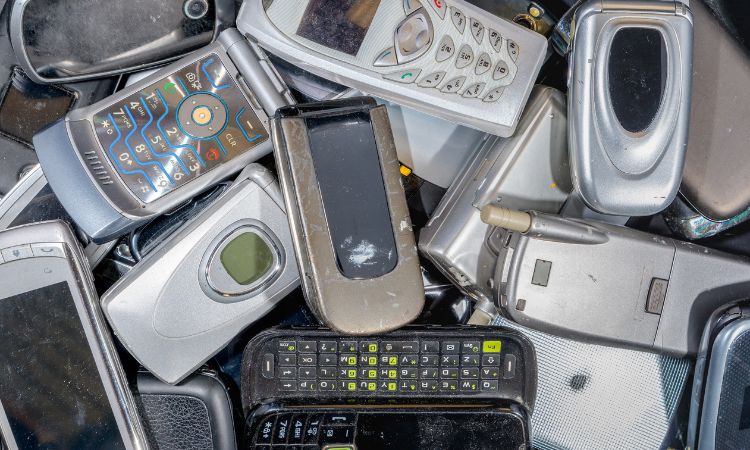 After every six months, I need a new mobile phone, and I stop using my old one. Like that, over the years, I have collected dozens of them, and I don't know what to do with them.
Well, you could sell them and make some money, or you could reuse some of their parts. Even you can sell its battery to a mobile shop and make some money with it.
8. Dried Flowers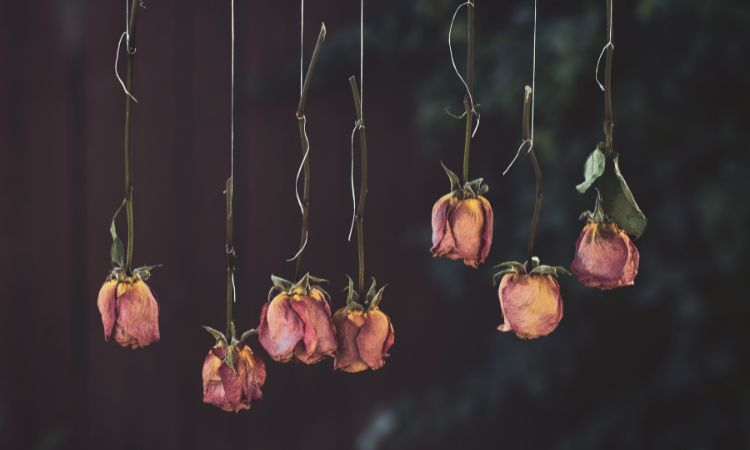 If you have a garden and can collect fragrant flowers that wither and dry up naturally, it's possible to make a small fortune. Using a small home oil press and the right kinds of solvents, you can make extract fragrant oils for various purposes.
These fragrant oils are useful for aromatherapy, making soaps and candles, burning for fragrance, or even applying as a natural perfume. You can easily learn this skill online.
9. Old Clothes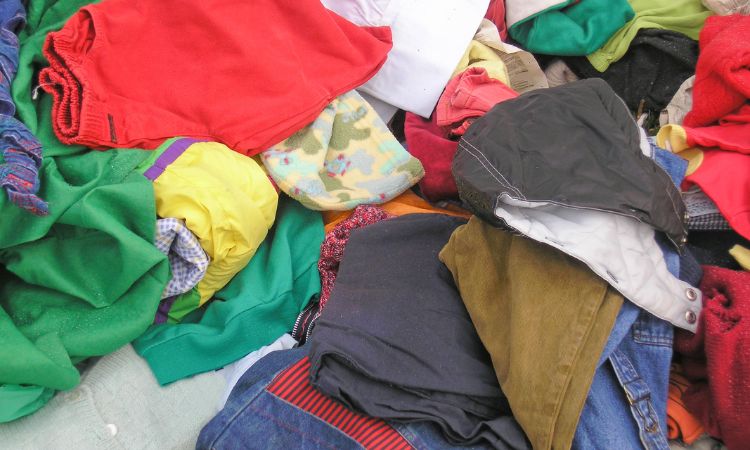 Another excellent thing you can recycle for money is old clothes. With some creativity, you can convert those discarded pieces of denim into amazing handbags or a torn T-shirt as a wall hanging. All you require is a good sewing machine and lots of creativity.
Also, invest a bit in beads and other inexpensive stuff that can be useful for decorating these handmade purses, mops, aprons, and other stuff from old clothes.
Also read: Best Places to Sell Clothes Online for Extra Cash.
10. Recycle Electronic Parts of TV, Fridges, Washing Machines, etc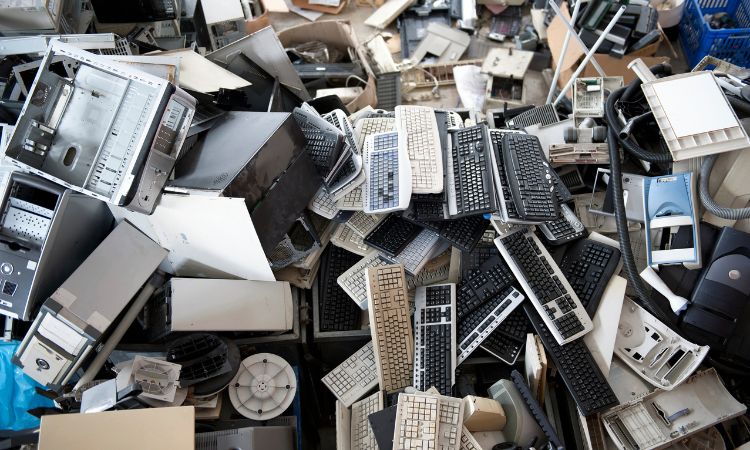 Just like batteries, you could also recycle electronics for cash. You can recycle electronic parts of TV, fridge, and washing machine to create other electronic devices.
Small electronic shops or TV and electronic repairing shops need used electronic parts. You could sell them and earn cash with them. You can check Steel Recycling Institute for this.
11. Eggshells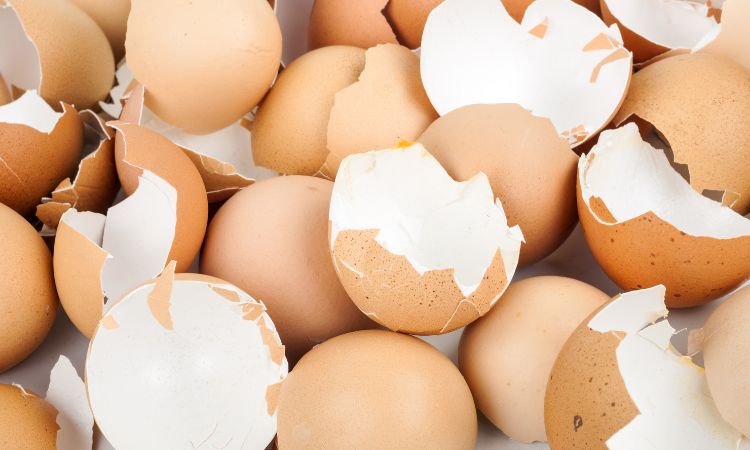 If you're wondering what's the use of those eggshells, we discard them almost daily. Ask any soil expert or nutritionist. Eggshells are rich in calcium. When you burn eggshells in a proper manner, what remains is rather fine ash.
Eggshell ash is very rich in nutrients other than calcium, such as magnesium, zinc, and other trace minerals. You can sell wood ash mixed with eggshell ash as fertilizer for gardens. It fetches a high price if you can get samples of your fertilizer ash tested and provide approximate soil nutrient values to buyers.
12. Broken Pottery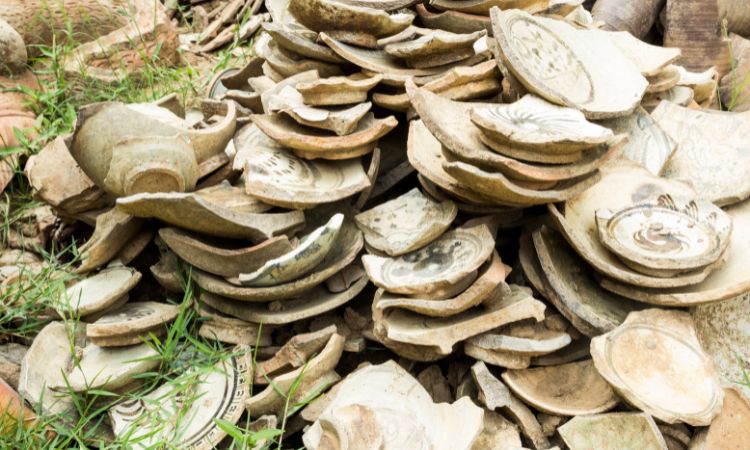 Our first instinct is always to throw away any broken pottery. However, broken pottery can be recycled in an altogether new way and made into objects of art. This depends upon your creativity and would require some painting skills.
Also, partly broken pottery sells, so don't collect fragments of a pot that's shattered badly. Partly broken pottery with the right kind of paint and designs sells at home décor stores. Or you can open an online marketplace on Etsy.com and sell them as handcrafted objects for home décor.
13. Discarded Metal Pipes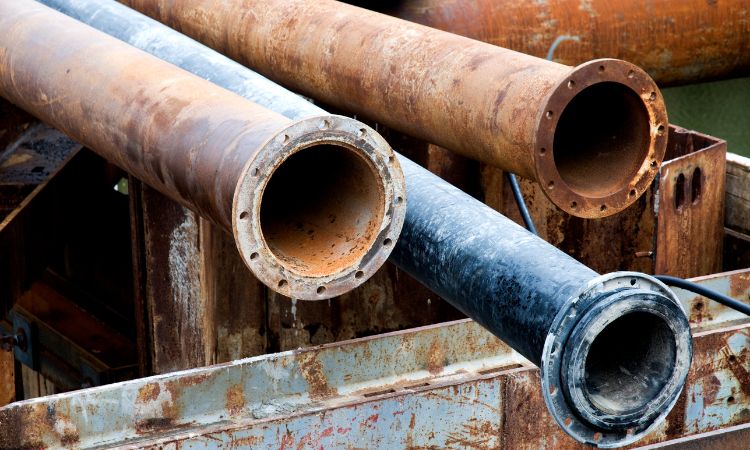 Ever heard of Chinese wind chimes? These are contraptions available in various shapes and sizes. Breeze causes pipes on these wind chimes to collide and emit melodious natural tunes.
If you have metal tubes and pipes, such as those necessary for plumbing, gasworks, and other purposes lying around, create wonderful wind chimes. These are also useful for home décor and you can sell them online or from a store. Here too, your creativity matters a lot.
14. Discarded or Broken Toys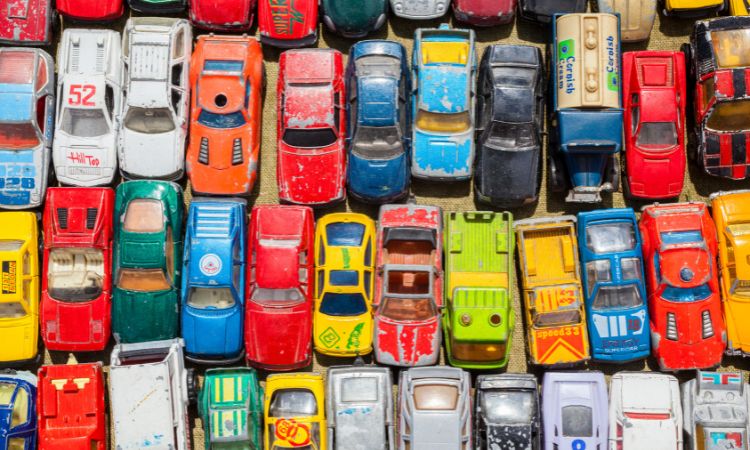 Understandably, nobody wants to give away those toys we were fond of. However, keeping and maintaining broken or old toys can be fairly cumbersome. Instead, you can simply repair them a bit and sell them on Craigslist in bulk.
There're many buyers of used and discarded toys. They include charity organizations as well as certain community groups. Often, toy collectors also buy the stuff if you have something they're looking for.
15. Wooden Crates
Wooden crates can be sold by themselves if there're no markings or branding on them to logistic companies, packers, and movers among others. Or you can craft them into handy things such as shoe racks and shelves for sale from your garage or some nearby store.
Racks and shelves of all kinds and sizes are in demand around the year. You would have to paint or decorate the final product before offering it for sale.
16. Used Computers & Laptops
As various organizations and the Federal government rush to bridge the digital divide in America, there's a large demand for recycled laptops and computers. This basically means you'll buy a few of these machines or pick them up free from people that wish to discard their old computers.
Recycle and refurbish them to create a few computers that would serve the basic needs of people, such as browsing the Internet. Recycling computers is a big business in America and elsewhere.
17. Old Calendars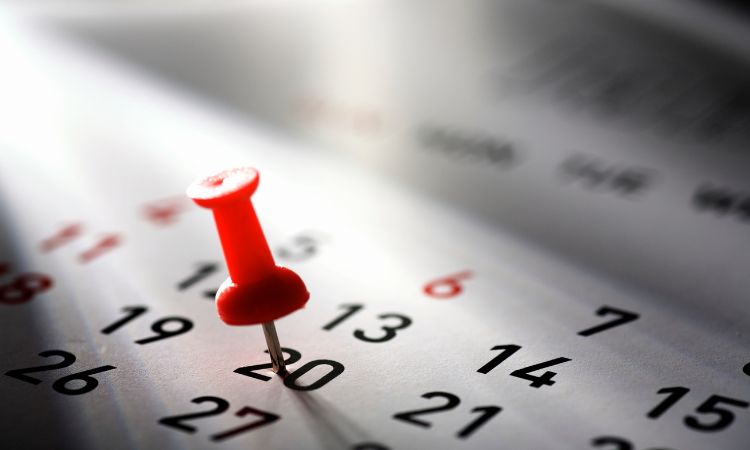 Old calendars have pictures of various things, including landmarks, scenery, or even pin-up girls. If you have a few of these old calendars lying around, recycle them to make money. This is a very simple thing.
All you need to do is cut away those pictures and insert them in proper frames. You can add a personal touch to these pictures with a paintbrush or colored pencils. They make excellent wall hangings.
18. Junk Machinery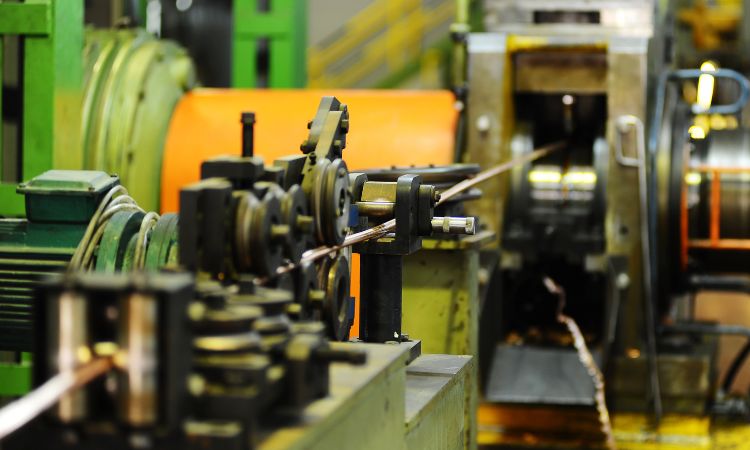 If you're wondering how to recycle junk machinery without a metal foundry, here's my answer. When you disassemble junk machinery, you'll find amazing-looking bits and pieces.
These can be recycled to make candle holders, flower pots, and lots of other stuff. However, it would require some effort from you. These pieces first have to be cleaned of all oil and other stuff and repainted with designs to make them attractive.
19. Glass Bottles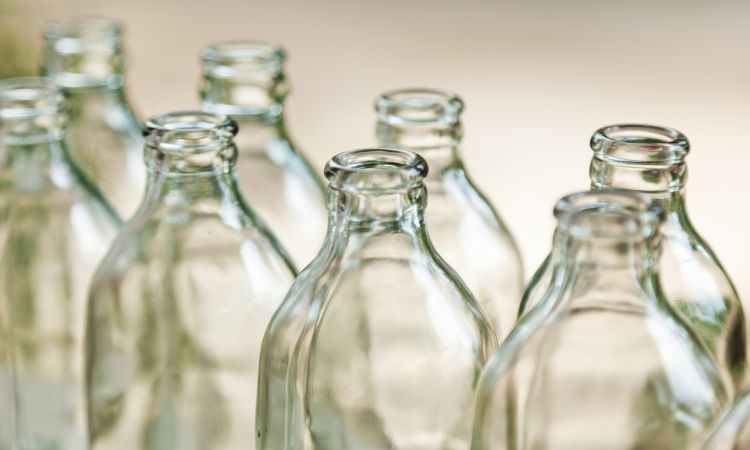 Glass bottles painted with phosphorescent paint make superb road and lane markers for homeowners. These can be partially buried in the soil with part jutting out. The phosphorescent paint glows at night to clearly mark a small driveway or path in the garden or backyard. And they can be used to decorate a home too. Glass bottles can be recycled using ordinary ceramic paint to create superb flower pots.
20. Beer Cans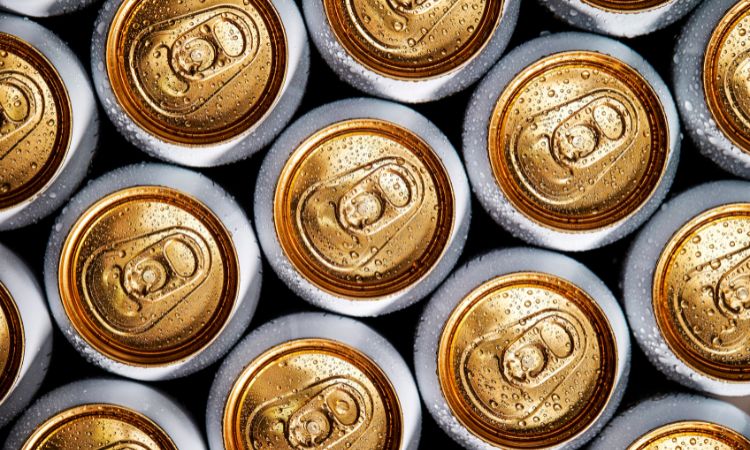 Recycle beer cans as pen stands and pencil holders. To do this, wrap them in aluminum foil or cloth and decorate them with beads and paint. These pen stands and pencil holders can be sold for cheap. You can sell through your own online marketplace on Etsy.com, Shopify.com, or Facebook Marketplace. Once your brand gets popular, sell them on Amazon and eBay.
21. Old Newspapers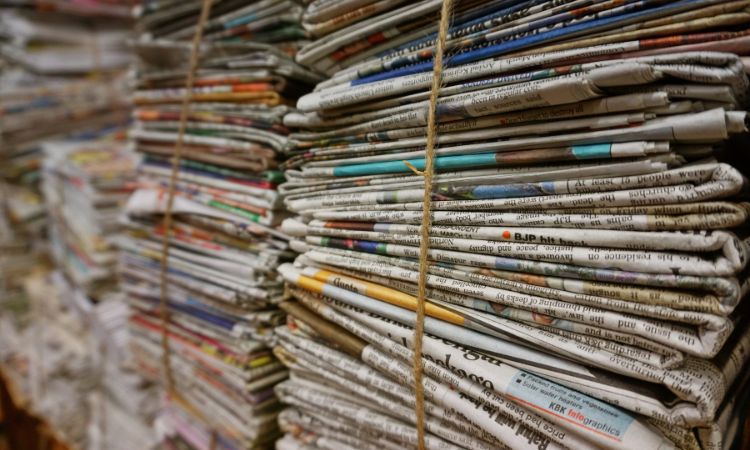 Old newspapers can be made into small envelopes and packets for sending letters or even packing dry stuff such as medicines, spices, and other light stuff. In fact, recycling old newspapers to create bags and envelopes is also a large organized industry that helps poor people around the world to earn some money.
You can create these paper bags and sell them at nearby stores. Or you can simply sell old newspapers to any scrap dealer that supplies to paper factories.
22. Chipped & Cracked Plates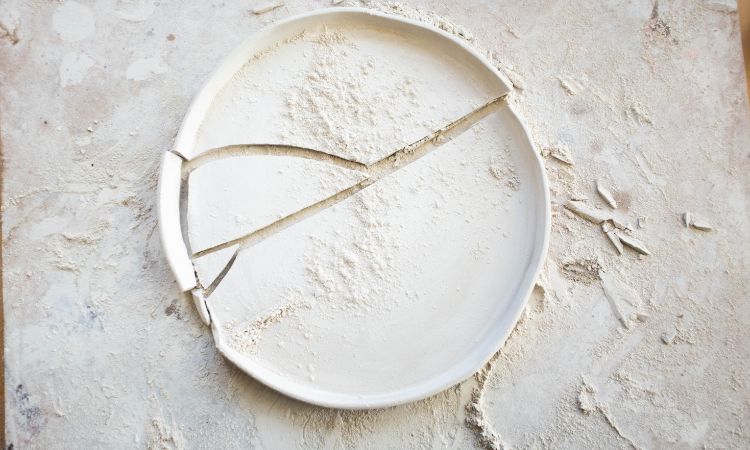 Surely, you'll find a few chipped and cracked plates lying around your kitchen or in the basement. There's an excellent way to recycle these chipped and cracked plates: cover the cracks and chipped area with strong glue mixed with glitter powder.
And stick a nice picture from an old calendar or book in the center to give it that vintage look. They make superb plaques that are useful for displays at homes and offices. You can find lots of customers online, provided you create amazing plaques with your creative skills.
23. Broken Mirrors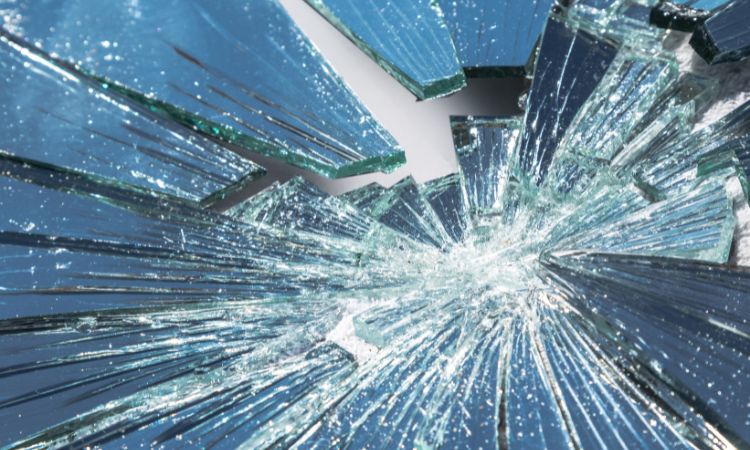 With pieces of broken mirrors, a few beads, and other colorful stuff and cardboard, you can create amazing kaleidoscopes. In fact, the art of making kaleidoscopes in ancient days began as a form of recycling unwanted things as a toy for children. People of all ages love kaleidoscopes. They're simple to assemble and sell like hotcakes. You can find enough buyers at school events.
24. Unwanted Wood and Twigs
For those of us lucky enough to live near woody places, there's an excellent way to make money. And that is by making natural charcoal that people love to use for home BBQs or burning incense and fragrant resins. You'll require lots of wood and twigs and a metal barrel. Make a fire at the bottom of this barrel and place the wood and twigs vertically.
The heat from the fire starts charring the wood to give natural charcoal. The process can take some time, depending upon the weather and dampness of the wood you'll use. However, natural charcoal is always in demand among discerning buyers that enjoy BBQ, due to the natural smoky flavor it imparts to the meat.
25. Labels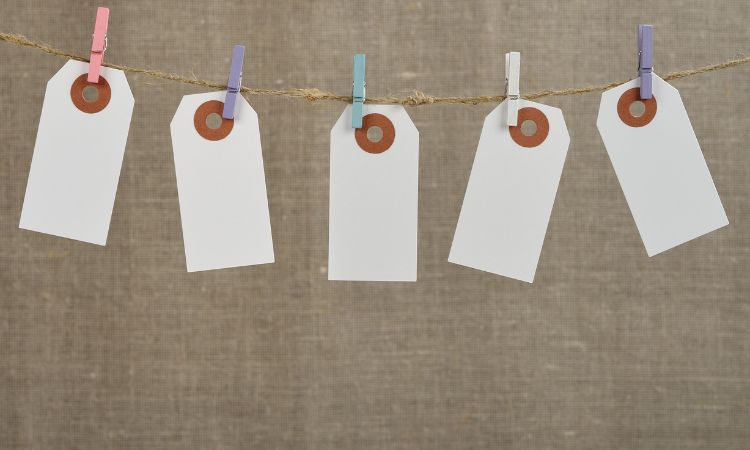 Just like postage stamps, there's also a major hobby of people that collect labels of all sorts. Read a good tutorial on how to remove product labels from bottles, jars, tins, and other containers. Remember, the trick here is to remove the label carefully without damaging it in any manner. Dry these labels and sell them on eBay for cash. You'll find lots of collectors queuing up for these labels.
26. Cigarette Lighters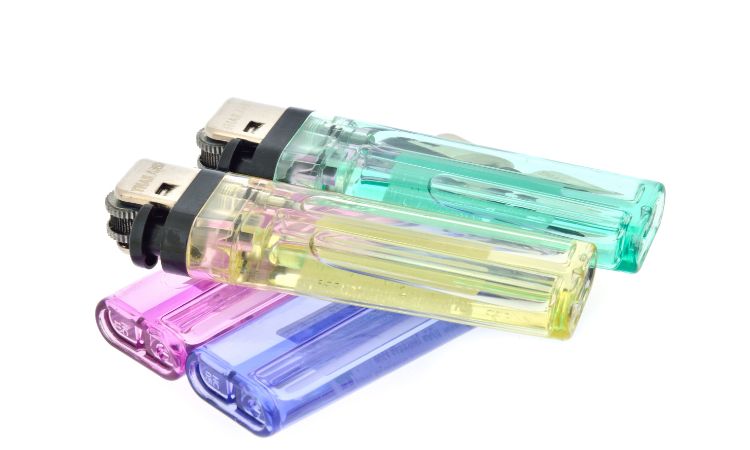 Visit clubs, pubs, bars, and other places to collect discarded cigarette lighters that run on gas. Generally, these cigarette lighters are not refillable, as it's commonly believed. Therefore, most people throw them away. And a large number of these lighters can be found at clubs, pubs, smoking joints, and similar places.
Equip yourself with basic tools such as a pincer and a cigarette lighter gas canister. Check any excellent video on how to refill these seemingly non-refillable lighters and get cracking. You can sell the filled ones for a small charge.
27. Food & Biscuit Tins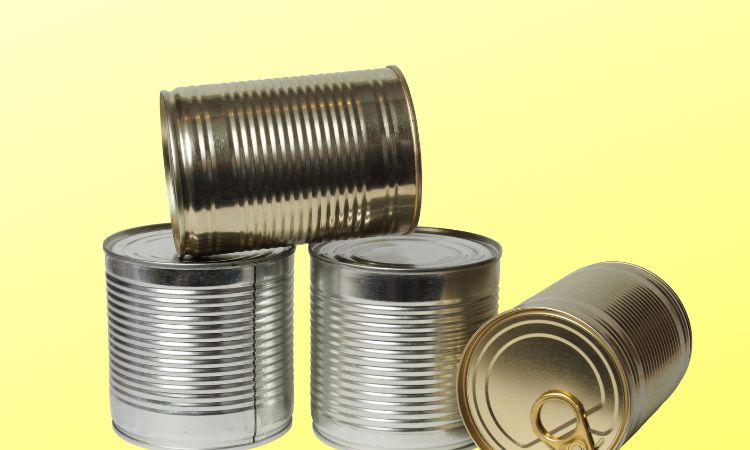 Americans combined throw more than $60 million worth of coins down the drainage and in garbage cans. The amount could actually be much higher because people also toss loose change into woods and other places.
To help people collect these coins and save money, create coin boxes from food and biscuit tins. You'll require very basic tools to create a coin slot and paint these tins with attractive designs.
28. Glass Jars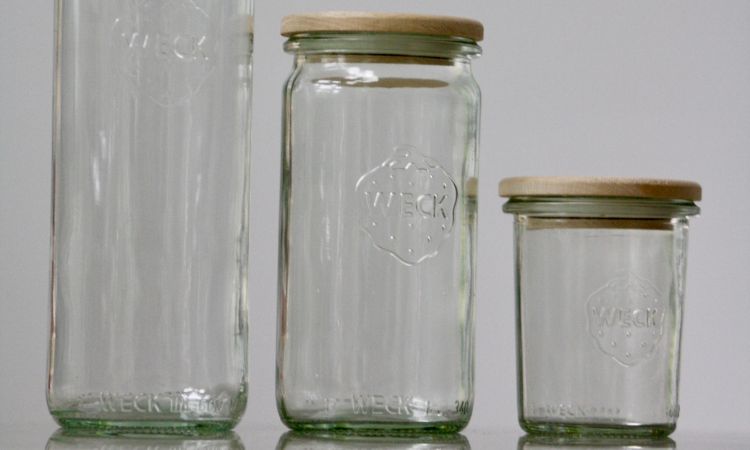 Most people have little or no use for those ubiquitous glass jars that come with jams, sauces, mayonnaise, curry pastes, and other motley stuff. Hence, millions of such glass jars land in trash cans and seldom get recycled.
Instead, you can convert them into superb collectibles with some creativity. Use phosphorescent paint to decorate these glass jars and fill them up with a few coins, painted pebbles, or other interesting stuff. They make excellent table pieces.
29. Recycle Motor Oil for Money
We all have tires from motorbikes and cars in our garages. Tire companies are in need of used motor oil. Are these oils re-refined into base stock for lubricating oil? You can visit RecycleOil.org and check the details.
Closing Thoughts
As you can see from the 29 things you can recycle to make money, most of these things, like electronics items, batteries, etc., will easily be available at home. And you can also ask friends, neighbors, nearby stores, and restaurants to provide you with some free. Environment protection is a common concern. And people will usually cooperate with you to recycle.