Getting free food is the dream of almost every human on this planet. And the demand for free food, or at least cheap food, is going to rise tremendously over the next few years, according to industry experts.
The rising cost of living caused by higher fuel costs and its toll on food transport are some of the reasons that food is expected to become dearer over the next few years. Add to that the stagnant salaries. In most cases, income isn't growing at the same rate as inflation, driving Americans to cut the size of their food basket and trim food bills. The only other option is to spend a sizeable part of your earnings on food.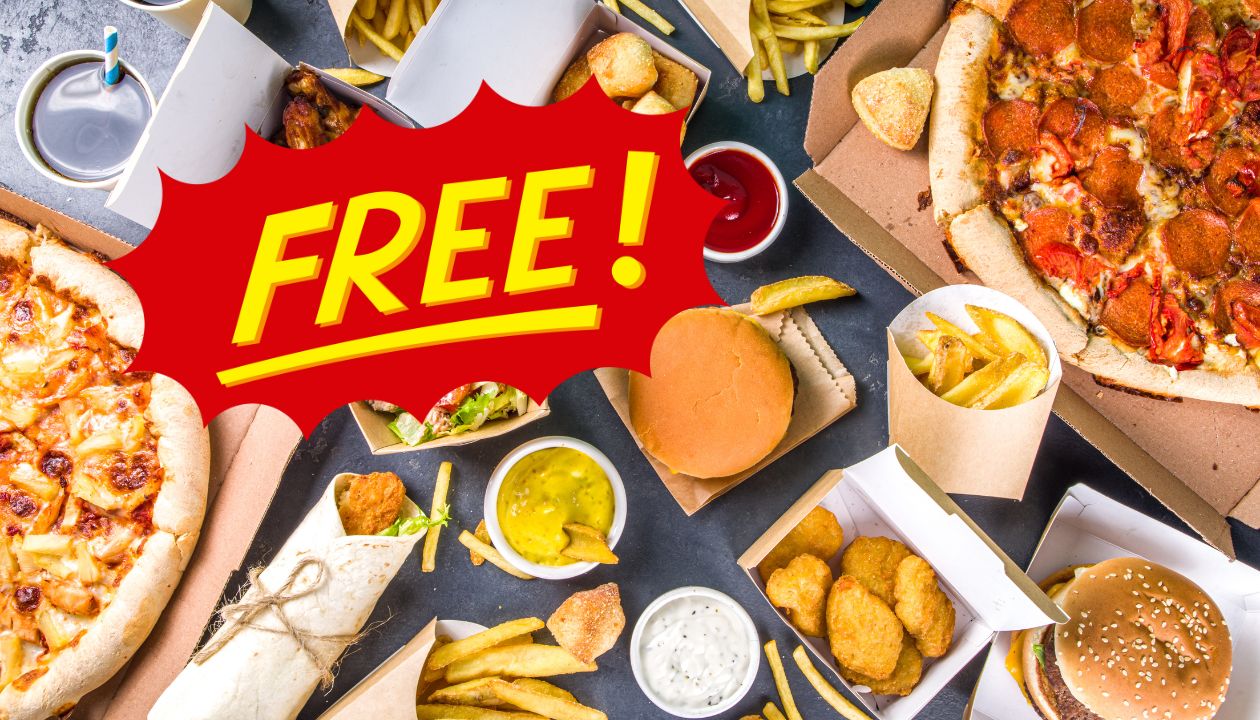 Money Americans Spend on Food
Americans spent $2.12 trillion on food in 2021, according to the latest figures available from the US Department of Agriculture. This figure represents money spent on food at supermarkets, restaurants, takeaways and other such places.
A survey by the US Department of Labor and the USDA shows that in 2021, Americans with the lowest income quintile spent an average of $4,875 on food or about 30.6 per cent of their annual income, while persons in the highest income quintile spent an average $13,973 or about seven per cent of their annual income.
Food became expensive by some 7.9 per cent during 2021, the report adds. However, this figure is lower than in 2020 when food prices went through the roof due to the lockdowns and other restrictions of the Covid-19 pandemic.
At the same time, shockingly, $408 billion worth of food is wasted and thrown away in the USA, according to the charity Feeding America. This represents about 40 per cent of food grown in the USA or some 130 billion meals that end up in dumpsters and trashcans every year in the USA. 
The US has some 34 million people facing starvation. As figures prove, the food that America throws away and wastes could easily feed these hungry persons several times over. Even worse, all counties in the US face some level of food insecurity- meaning the inability to feed all residents.
What This Means for You?
If you simply look at these figures, you can easily understand what they mean for you. In brief, these numbers mean you can easily get free food delivered in the USA with no money. In some cases, you would have to go to the places to get free food since free deliveries might not be available.
Remember, a lot of organizations, such as restaurants and superstores, aren't really doing charity by giving you free food. Instead, they're making some efforts to limit food wastage in the USA, since it's a shameful fact that 34 million Americans, including kids, shouldn't be able to get proper meals daily while 130 billion meals get thrown away every year.
So, where do you get free meals? Continue reading. I will write about some of the time-tested and proven methods for getting free food daily. You could use one or more of these ways to find free food.
How To Get Free Food Delivered With No Money?
Here's a list of places, apps and other information that could help get free food. Some of these apps and websites or ideas might not work at a few locations in the US due to local laws and legislation. However, most of these apps, websites and tweaks I will speak about now are valid across the USA.
1. Too Good to Go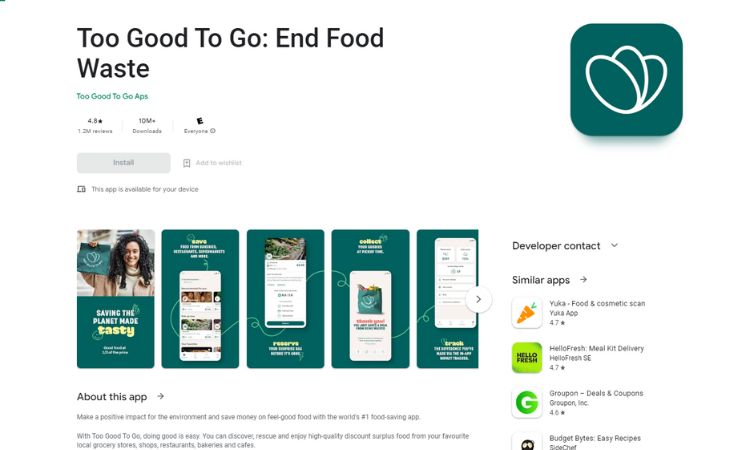 Too Good to Go is an app that anyone can download and use for free. It's available for both, Android-based smartphone and iPhone users. Basically, Too Good to Go is an initiative to fight the 40 percent food wastage in the USA that I've spoken about earlier. Over 10 million Americans have already downloaded this app. 
When you download and register, this app will display the places where free food is available. The list includes stores and restaurants, among other places. You have to choose the place of your choice and visit them to get your packet of meals.
There's one flipside to this app. Some restaurants and food outlets on Too Good to Go charge $3.50 or less for a meal. Understandably, that's much cheaper than what you would pay elsewhere. Their serving portions are also quite large and, sometimes, enough for two persons. This charge is for the packing material and other stuff needed to hand you the food. 
Some stores on Too Good to Go, however, give away select food items free of cost to a limited number of persons daily. You have to be lucky enough to reserve your giveaway on time.
2. Olio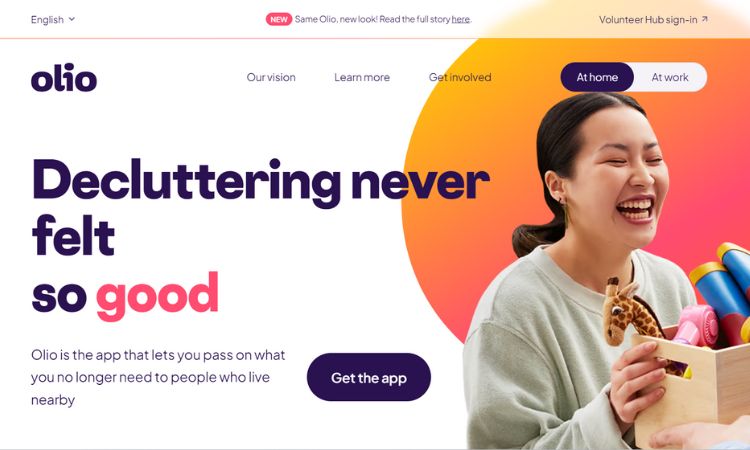 Olio is an app that helps Americans to donate anything directly to persons in need. Download the app and register. Give your exact address and location, with landmark and other details, at the time of registering and keep the location services on your mobile switched on.
Whenever someone has free food- either cooked meals or groceries and other food items, they will take a photo and place it on the app. The donor will also give some other basic details, such as the location to pick up the free food. It can be a public place or even their doorstep.
All you have to do is click on that image and claim the free food giveaway before others grab it. Go to the location and get your free food. Remember, Olio will only show locations nearby where free food is available. This is usually within a mile of your location. However, even if you're away from home, it will show you giveaways and places to pick up at your other location too.
3. Restaurant Apps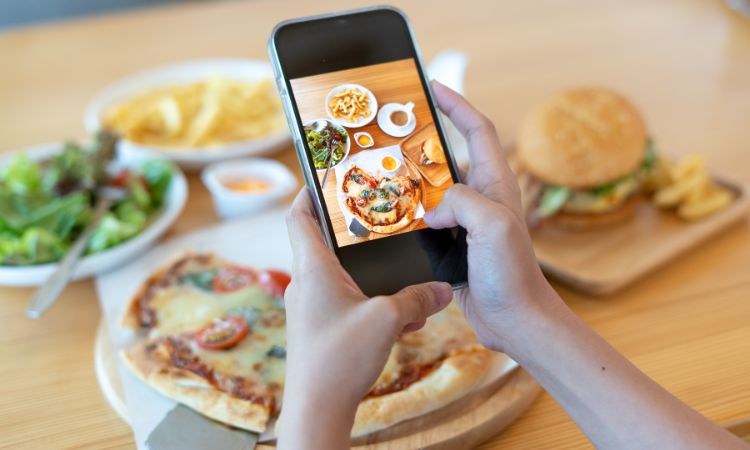 Restaurant chains such as KFC, McDonald's, Burger King, Subway, Pizza Hut, Domino's and A&W, among others, have apps for your mobile. Basically, these apps are to help customers order food on the go or from their homes and offices or other places.
All these restaurants, without exception, have consumer loyalty programs. This means the more you order and spend, the higher the number of your rewards. These free points are useful to get good discounts on your next order or a bag of fries or a meal upgrade, a buy-one-get-one offer or even a free meal altogether.
On certain days, these apps have giveaways to celebrate some events, such as the anniversary of the nearest store or a local holiday. They sometimes give away some free food to a few people as part of their celebrations. You can also get a free drink such as coffee, tea or juice or soft drink from these apps occasionally.
4. Decluttr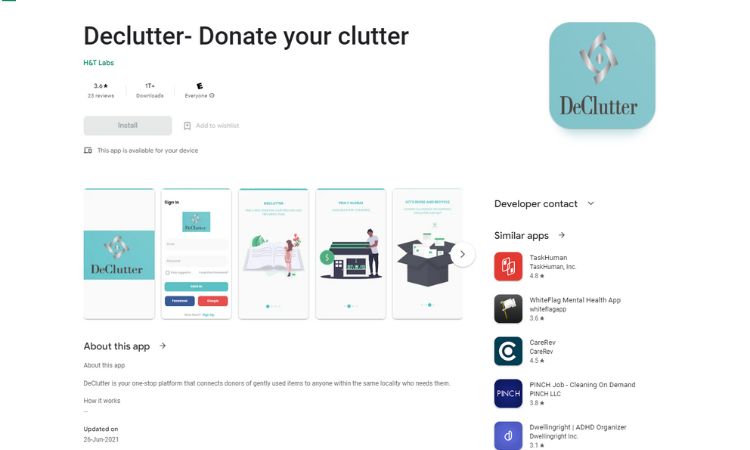 Decluttr isn't exactly an app for finding free food. Instead, it's an app that helps people to declutter their homes and offices by selling stuff they don't need anymore. This includes old furniture, used electronics and home appliances, books and other such stuff.
However, here's the good news. Thousands of Americans that use Decluttr also give away free food through this app. They do that when cleaning their kitchen and refrigerator and wish to give away food they haven't eaten.
This isn't cooked food. Instead, they give away canned goods, uncooked beans and grains, cereals, eggs, fish, meat and poultry products. Generally, such donations of food are made when a Decluttr user is moving home and simply wants to give away the excess food products instead of throwing them away.
5. Dumpster Diver Clubs and Groups
There's a cult or clan that's known as Dumpster Divers. Their popularity is growing across the world. Though the origins of this group are not clear, it is believed that they first appeared in post- World War-II when food was very scarce, and the country was in shambles. Also, this isn't an organized group that has any offices or meeting places.
Younger people would check garbage dumpsters outside stores, meat shops, military camps and other places to see if they could find something to eat and take home to a starving family. Some concerned German citizens began using these dumpsters to deliberately leave food packets so that the hungry would find them.
It was a silent way of doing charity and avoiding public glare since giving food away would be tantamount to blasphemy when most people were starving.
However, the latest Dumpster Diver movement is said to have begun in the UK. A teenager, appalled at the amount of food wastage, would dive into garbage dumpsters outside top stores and restaurants and get enough good food- both packed and cooked- to eat. Later, his friends joined the group, and Dumpster Divers became a sort of global cult with a presence in the US too.
You can join a local Dumpster Diver club or group. You have to join others in scavenging dumpsters outside large grocery stores to find packets and cans of perfectly edible food that's been thrown away. Dumpster Divers also aim at curbing the atrocious volumes of food wasted worldwide.
6. Mystery Diner
Join any market research company that enlists mystery shoppers. If lucky, you might get free breakfast or lunch or dinner or pastries, cookies, and cooked or raw food from top places. The food isn't actually free: You will pay for it using a credit card or cash, or debit card. And the market research company will pay back the amount you spend.
Market research companies hire mystery diners for a single reason. Restaurant and store owners want an independent review of their food and services, the ambience of the store, ease of shopping and other details. This helps them patch grey areas in their operations and increase efficiency and overall consumer experience.
As a mystery diner or mystery shopper, you have to go to the restaurant or store selected by the market research company, like any other ordinary customer. However, you have to keep an eye open for various details and be sharp enough to gauge the quality of service, ease of use and other such facts. Upon completing each such trip, you've to write a detailed review and narrate your experiences.
However, playing mystery shopper isn't as easy as it sounds. You should have some knowledge about how stores operate. And if you're going as a mystery diner, surely, you will require a lot of skills on how to judge the quality and taste of food as well as the services of a restaurant and its crew. That's because the clients of these market research companies want astute and detailed reviews.
7. Vincent de Paul USA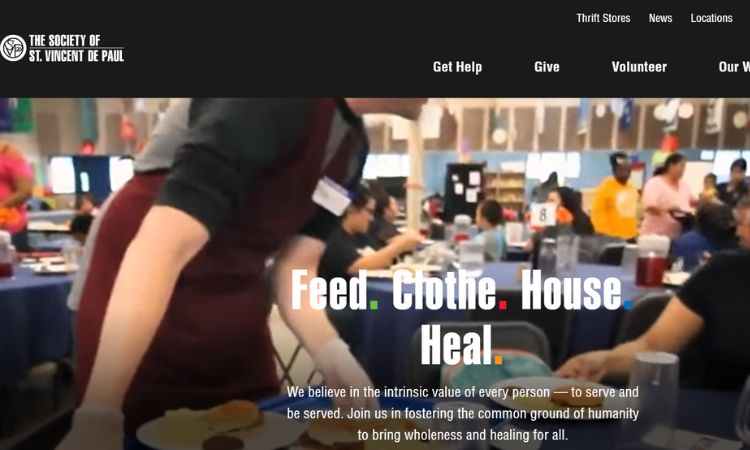 St. Vincent de Paul Society was founded in 1833 in Paris, France, with the objective of helping the very poor. Today, the St. Vincent de Paul Society works all over the world, including in the USA, where it has a very large presence. This society is a Roman Catholic charity but doesn't discriminate in any way against needy people.
You can get a lot of free food from your local charter or office of St. Vincent de Paul USA. They run food banks across the country and provide essentials to all those in need. 
At St. Vincent de Paul USA, you will not have to provide any documents to prove your identity, address, income or age, among other details. All you need to do is simply visit their food bank or food pantry on appointed days and collect the groceries.
8. Feeding America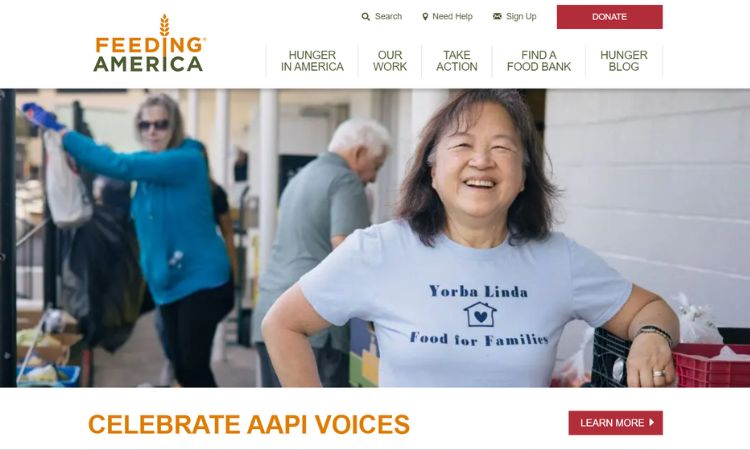 Another foremost charity in the US where you can get free food is Feeding America. They have food banks and food pantries all over the USA. In fact, it is also said to be one of the largest charities battling hunger and poverty in the US by providing individuals and families with food and a few other resources essential for respectable living.
Feeding America has its own food pantries and food banks at almost every location in the USA. However, some of these food banks and food pantries are run in collaboration with their local partners such as churches and religious organizations, charities and community groups. You can easily find a Feeding America food bank or food pantry nearby.
9. Birthday and Anniversary Offers
Lots of places across the USA offer a free meal or free cake if you're celebrating your birthday at a specific place with family and friends. Only, you would have to actually prove it's your birthday to avail of the free meal. That's easy because any document, such as a driver's permit or school/ college ID card, is proof of your birthday too.
Getting free meal offers on birthdays and anniversaries is quite common in the USA. If you're holding a credit card, especially a premium one, you will get free lunch or dinner coupons for two or cashback when you spend at selected restaurants. 
Loyalty programs of various upscale restaurants also provide free meals. However, in most cases, these meals won't be delivered to your place since that entails an extra cost.
10. Applebee's Email Club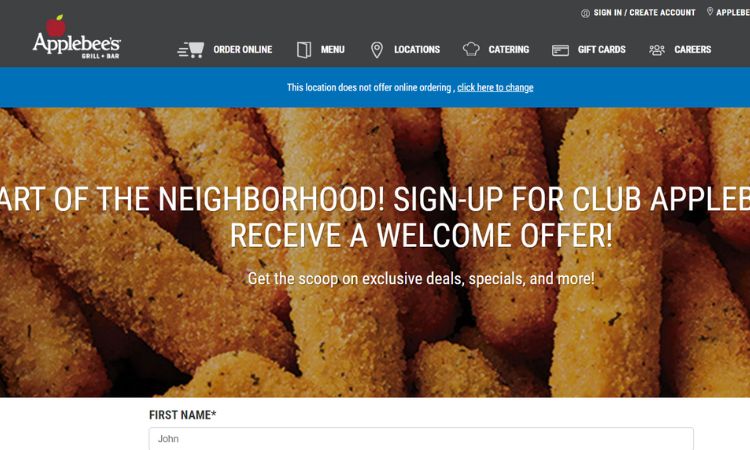 Applebee's has an email club. Simply visit their website and register to receive updates and offers from Applebee's, which brands itself as your neighbourhood grill and bar. Mention your birthday and anniversary while registering for Applebee's Email Club. They also provide coupons for free drinks and meals occasionally.
I had a very pleasant surprise at one of the Applebee's restaurants in Colorado on my birthday. Their entire crew- from kitchen staff to manager- came clanging pots and pans to sing their customized birthday song for me. I got a free meal and drink as well as a free cake. A few friends claim that they offer even bigger freebies on your wedding anniversary.
Is Free Food Worth the Effort?
Is free food really worth all the effort? This is a question I often struggle to answer. For starters, there's nothing called free food or free meals except the ones given by food banks and charities for the poor. Obviously, someone else pays to give you this free food and free meals.
When restaurants or credit card companies give food, they're usually charging you for the food and drink in some ways. These include the need to spend a certain amount of money over a specific period of time or earning points, among others.
There're several innovative cases of free food being given away around the world. For example, in large cities in India, companies that cater to airlines give away free food to charities. These are airline meals left over after a flight has departed. In some countries, the military doesn't keep leftovers; instead, such leftovers are given to orphanages or other charities.
In my opinion, free food is worth the effort only if you're poor and have no other ways to feed your family and yourself. Or else, the best thing is to leave such free food so that someone in genuine need can get it. Free food is also a matter of ethics.
Closing Thoughts
One of the movements I personally support is Dumpster Divers. That's because they genuinely work to prevent vast volumes of food from being wasted in the USA and elsewhere and help feed the poor too. I don't believe that it's worth looking for free food unless you're desperately broke and starvation is imminent. Yes, accepting free food and giving it to someone hungry is worth the time and effort because it's a noble deed.