We are all excited when are about to use our first credit card. I know when I got my first credit card I was happy and wanted to buy all the good stuffs in just one night.
But I made some serious mistakes as a first time credit card user. Hence, I thought of writing an article giving some tips for first time credit card users.
If you are not smart enough to use a credit card then it could become a huge liability. I know people who spent the money frivolously and fail to pay their debt off.
You need to avoid such situation and therefore following are few tips that you must follow as a first time credit card user.
1. Curbing the Enthusiasm
Yes the first thing you need to take care of is your enthusiasm and excitement. Usually first time credit card users are young and they fail to realize that using a credit card is a huge responsibility.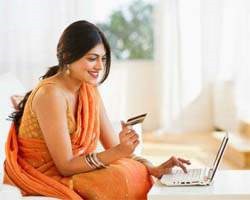 They are not mature enough to realize this responsibility. You need to read every single detail of the terms and conditions applied by your bank.
Credit cards are not for spending but to also paying your debt on time. So you need to start planning for the future ahead and take your first credit card as a challenge rather an ATM machine.
2. Choosing a Credit Card
Now you got to choose a right kind of credit card. Your credit card should fit the way you will be spending your money. There are different credit cards for different reasons.
First time users should go for a card with low annual fees and very low interest rates.
For example, if you are going to travel a lot then choose a card which is designed for travelling purposes. You got to make best use of rewards for using a credit card.
So pay attention while choosing a right credit card.
3. Setting a Budget Limit for Your First Credit Card
You need to set a budget limit for your first credit card. You got to have a plan for your money. You cannot go on spending money every day without managing your debt.
You have to have a budget limit and try your best to stick to it. If you are exceeding your budget limit then you are going to fail repaying your debt accumulated at the end of every month.
I want to be honest here if you don't have a budget plan then do not use your credit card to buy things.
4. Pay Off All Your Debt at the End of Each Month
As a first time credit card users you have to realize the importance of paying all your debt at the end of each month. You should track all your expenses so that you should know if you are not spending on useless things.
If you are responsible using your credit card within your budget limit then you should not face any problem paying debt at the end of the month.
If you are failing to repay your debt on time then you might start adding interest rates on your unpaid debts.
Then the second problem that you might face is your credit score. A negative credit rating for your account is really bad for the future. It may start eating away your wealth.
5. Stick to One Card Only
As a first time credit card user it is tendency to get carried away and start using more than one card at a given time. Well there are two solid reasons why you should not use more than one credit card.
First reason is management issues. As a first time credit card user it is quite impossible to manage more than one card. When it comes to spend you can do that however for repaying accumulated debt for different cards it will be a nightmare. Hence do not use more than one card.
Second is about credit score. Too many credit cards on one account might reflect negatively on your credit score.
6. Always Listen to What Your Bank is Suggesting
Perhaps this should be the first point but I am mentioning now. You need to listen to what your bank or credit issuer is suggesting you.
Understanding the nuances of terms and conditions is not an easy job. Many credit card users look the other way when it comes to reading the fine print.
If you want to stay abreast with all the changes for terms and condition of your credit card then pay attention to what your bank is sending to you.
What issuers are saying about the interest rates, increased fees or other annual fees, you need to listen to all of that.
7. Always Read Your Credit Report and Score Monthly
Take your credit score and report seriously. As a first time user you need to be more serious about accessing and reading your credit report every month.
First of all it will help you managing your finances in a better way. You could know what you spend and how you could avoid unnecessary expenditures.
Secondly it will also help you identifying possible thefts on your account. If report is showing something that you never spent on then there is something wrong.
Hence, analyzing your credit report each month is a great thing for first time users.
8. Finally Do NOT Share Your Credit Card Information to Anyone
Finally, this is a trivia and all of you know about it. All of your credit card information must be private and you cannot afford to share.
Young credit card holders could share their information to their close friends and fell victim of an identity theft.
You should also be carefully while using your credit card online or at ATM. Always check whether the site is secured before giving any information.
Never disclose your password & PIN number to anyone including the bank official in any condition.
If anything goes wrong then you could reach out to your bank and police also.
So these were few tips for first time credit card users.