You might have heard the famous quote from Benjamin Franklin about money: 'A penny saved is a penny earned'. Savings can bring a lot of benefits and this can be done only when the money is managed in an effective manner.
Even though, you begin your year with high ambitions and effective investment plans, at some point, you find yourself lacking the cash that it needed. This does not mean that you have made a wrong investment because it is a common situation faced by many people in their lives.
The reason is that you might not have managed your cash flow in the right manner. Here are some common money management mistakes made by people. When you avoid these mistakes, you can get rich: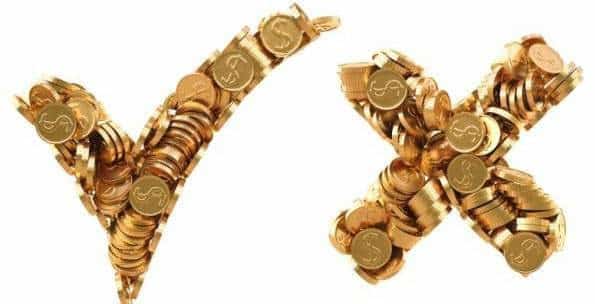 Choosing assets that do not generate positive cash flow
The investment value is often connected to its cash earnings, regardless of whether it is spending in a restaurant or in an amusement park or any other place for that matter.
To maintain a healthy cash flow, it becomes important that you should ensure that money keeps flowing into your account.
So, whenever you make an investment, think twice about the returns you can gain from it, rather than investing on possessions that will increase your expenses.
Incurring high expenses or paying a high fee
If you wish to keep away from paying too much fee, the best thing you can do is to consolidate your account.
Ensure that your account has sufficient funds for covering all the direct debits. Ensure that you are not charged additional fees like withdrawal or account fee.
Choose an investment option that does not charge a monthly fee for account maintenance.
Failure to have a cash flow projection
Even though, it is important that you should know your current cash flow, it is equally important to make appropriate predictions about your future cash flows as well.
In most of the cases, you can predict any cash flow problem in the immediate future. This anticipation will be of great help in reducing your expenses, according to the reducing cash flow.
Maintaining too many accounts
If it becomes important to evaluate and manage different accounts, it will be hard to do a good and effective money management.
So, the best suggestion given by experts is that you should manage just one or two bank accounts.
Not paying yourself first
Even though, this sounds simple, many people commit this mistake as they give priority to paying off the monthly bills like groceries, phone, mortgage payment and then comes the day-to-day expenditure in the list.
Even though, these payments are important to make, you should plan about the savings you can make on the basis of your monthly income.
For each month, the money you save can be deposited into the bank in a savings account and do not forget to deposit some money into this account each month, like you do for other expenses discussed earlier.
Not keeping track of the account balance
When you have two bank accounts, you should never be misled by the account details in one savings account, rather you should keep track of the net balance in both the accounts to understand your financial stand at any given point of time.
Here, you should also take into consideration, all your liabilities, assets and other income sources.
Not understanding where the money is going
This mistake starts from not having a budget for yourself. Even though, it is true that you will not have to plan for each and every dollar of your income, it is recommended that you should create a plan for yourself.
A good plan will force you to spend more wisely. Even though, you are not planning to make any big purchases shortly, you can stay prepared for unexpected expenses when you have a clear budget and understanding about your monthly expenses.
Starting a new business to solve debt issues
There are some ambitious people out there, who take steps to get rid of their debt by starting new businesses. But, the hard-to-digest fact is that a minimum of 70% of small businesses fail within the first few months of establishment.
Even, those succeeded have earned only minimal profits. So, even though, you might be a successful entrepreneur, you might be well aware of the fact that until you make your business established, income generation will be somewhat hard.
Even though, starting a business is a good thing, you should never think about meeting your financial requirements from such a start up venture.
Using retail store credit cards for using discounts and not paying them off immediately
Remember that the store cards that we carry have a higher rate of interest. So, you will have to pay a huge interest, if you do not pay off your balance each month.
This higher interest rate will cost you more than 10% of what you have saved from the discount on purchases given by sellers. So, remember to use store cards, only when you can pay off then and there.
Another important trick you can follow is not to buy, if you cannot make cash payment immediately.
Delaying credit card payments
Generally, some people forget about the credit card payments they will have to make for the items that they purchased in EMI.
When they forget the same for the first month, they will be charged a rate of interest for the same. To avoid these situations, you can just mark the paydays and payments in your monthly calendar and can set a reminder to make the payment before due date.
If you are mailing payments, send them a minimum of 7-10 business days in advance. If you have forgotten to pay for a month, you can get the suggestion of a creditor, who will suggest you appropriate remedy to waive the late fee.
Effective money management is something that has helped people to a great extent in getting richer and in leading a debt free life. So, try to avoid the above-mentioned mistakes.