Nowadays, most employers run what's called an 'employee background check' or 'employee background screening' on their would-be or fresh recruits. In some cases, the EBS, as it is known, is done with permission from the candidate or new hire. In other cases, you wouldn't even know that some company is screening the details you provided on a resume to give their findings to the employer.
Obviously, there are several ethical questions about whether EBS should be allowed or not. Also, a lot of Human Resources experts question the costs incurred by organizations on employee background checks and ask whether such a huge expense is justified. To date, however, employee background checks are legit in most countries as long as they don't infringe on the privacy of the person or create any major issues for the job seeker.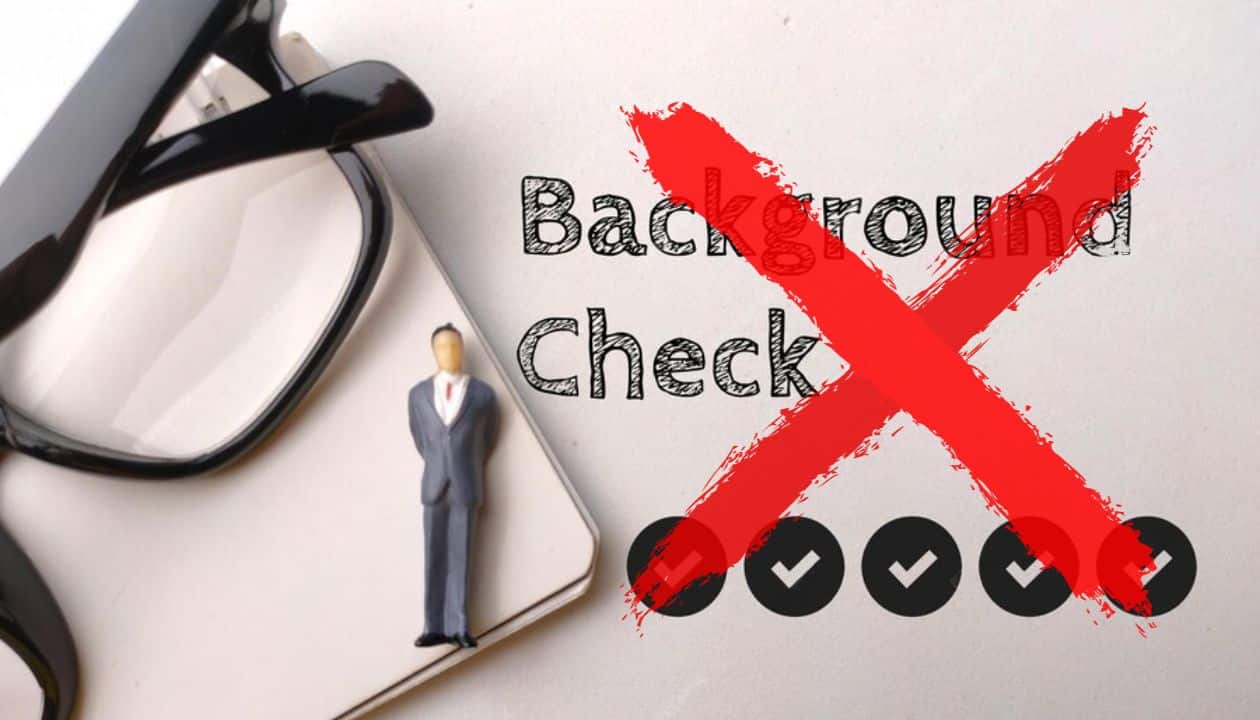 As a matter of fact, millions of jobseekers around the world are also worried about employee background checks. That's because some candidates embellish their resumes or CVs to suit the employer while hiding certain important facts.
If you're one such a candidate or jobseeker, read further. In this article, I will discuss in detail employee background checks and the need for this process while recruiting.
Need for Employee Background Checks
The first thing to do before finding jobs that need no background checks is to know why recruiters spend so much money on this process, which is generally outsourced from various external organizations. Why would any jobseeker lie or hide details about themselves from an employer during this Internet and Artificial Intelligence age?
To give you an estimate, employers spend anything between $30 and $100 for checking the background of their employees or job seekers. This fee is usually borne by the employer and not recovered from the recruit. In some instances, a recruiter could ask you to pay the EBS costs.
There are several reasons why recruiters insist on background checks for employees:
History of serious crime
History of rash driving and accidents
Length of service with past employers
Performance at last or current job
Verification of educational qualifications
Verification of residential address
Verification of your identity
Default in credit and loan, in some cases
Employers also look for details such as the impression you created among peers and seniors at past jobs, marital history, addictions to alcohol or other substances, and violence. In rare instances, they might also look into your medical records if the job merits such a check.
Fudging of CVs and Resumes
A whopping 33 per cent to 70 per cent of all CVs and Resumes that employers receive are fudged, embellished or doctored by jobseekers, according to various reports. This depends on various factors such as the job designation, location and pay. Candidates hide certain facts from their resumes or add some fake details to make their application appear attractive to the recruiter.
Here are some of the common reasons why jobseekers or candidates fudge their resumes.
To show more skills to impress an employer.
Changing dates of employment to cover periods of joblessness for any reasons.
Providing references that will provide wrong information.
Hiding age to show they're of legal working age or meet such other specifications.
Relationships with peers and seniors
Concealing workplace issues such as politics
Leaving a job after doing something wrong
Hiding addictions
Incomplete college or degree
Criminal or rash driving records that might disqualify the candidate
Studies also found that some jobseekers actually fudge their resumes without any real need. These are generally done to impress an employer and not to conceal any relevant facts. However, such resumes are also considered as a case of cheating an employer.
Background Checks and Jobs
Before I continue further, here's something you should know: failing or clearing an employee background check isn't the basis for not getting a job or being hired. Nowadays, most employers look for job seekers who can deliver the necessary work on time and with the utmost efficiency.
Laws in the US and elsewhere in the world strictly prohibit discrimination against job seekers. This means even if you have a criminal record and have been cleared by a court or by law, you're still eligible for a job. However, some companies might not hire you because they have extra checks and balances. This can happen in customer service jobs and delivery jobs, where you interact with others.
Persons with low credit scores might be unable to find jobs that require them to handle money online or offline. However, this is not a rule in general, and employers use their discretion. Similarly, persons with rash driving or accident records might find it hard to land a job as a driver or delivery agent.
However, if you're still worried about employee background checks, here are some jobs that you could consider. In most cases, employers hiring at such positions don't require you to undergo background screening.
10 Best No Background Check Jobs Near You
I suggest that you check this list and find the best job that suits your needs. All these jobs have no background checks. Better still, these jobs with no background checks also pay quite well. In fact, you could take these jobs as part-time or even full-time, depending on your needs.
1. Bartender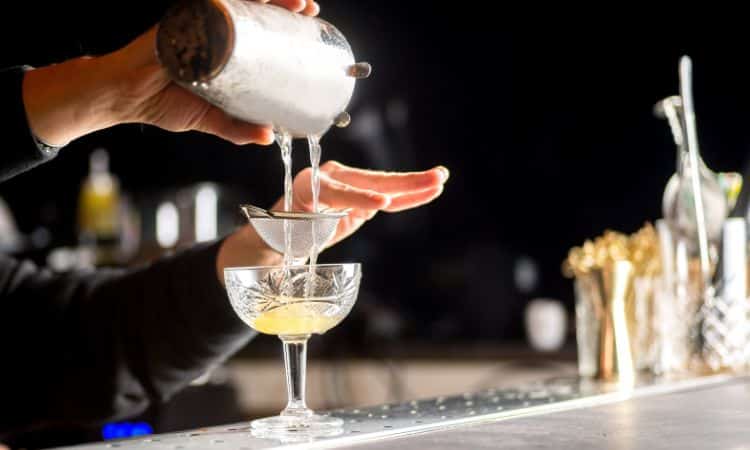 A bartender's job is a very interesting job as it is one of the best same day pay jobs near you. It depends purely on your own skills and, at times, some formal or informal training in this wonderful art. Bartenders create amazing cocktails using a mix of liquors, fruit juices and other chasers, as they're known.
They also help guests at parties or bars to enjoy their drinks and keep them entertained with interesting talk. If these are your skills, work as a bartender. It is a no-background-checks job that is best for 2024.
2. Construction Worker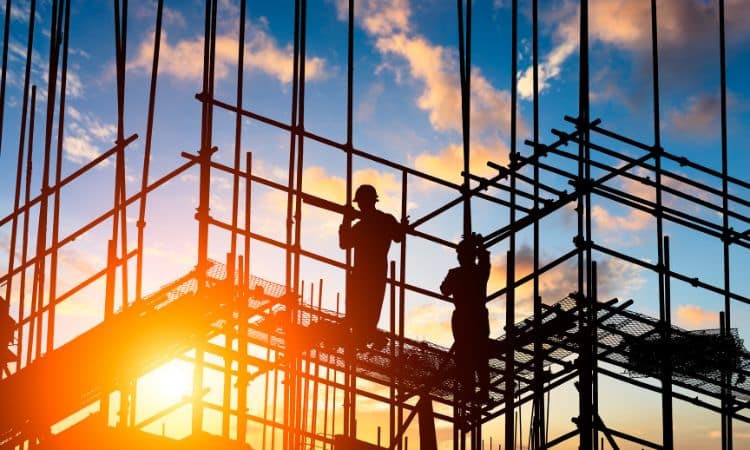 There are various types of construction workers, such as welders, turners, fitters, masons and lots more. They're usually unorganized workers. This means they work for different construction companies and have no fixed employers.
Usually, they work on a project for a builder and, once complete, move on to another project. Due to the very high transition between jobs, construction workers generally require no employee background checks. The job pays well, too.
3. Content Writer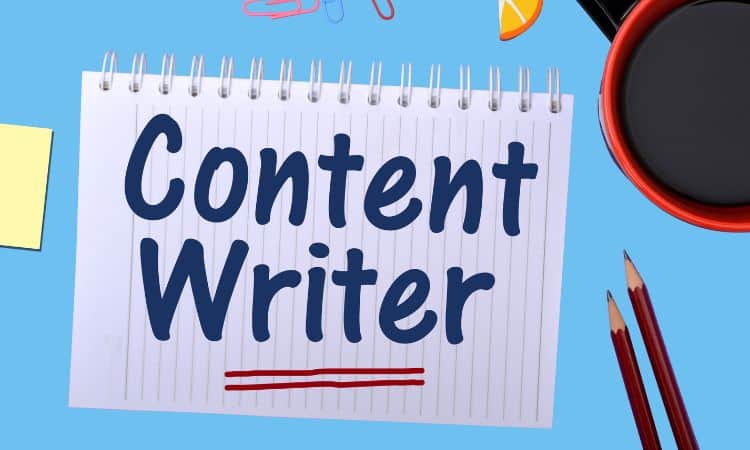 Content writing is a job that's always in high demand, regardless of where you live in the world. Persons who can write informative, engaging and interesting content with clarity can earn a lot of money from their work, including as freelancers or bloggers.
Since good content writers are hard to find, employers don't bother about conducting background checks on such job seekers. Furthermore, the identity of most content writers remains a secret, especially when they work as ghostwriters.
Also Read: 30 Best Online Freelance Writing Jobs Pays $20-$30 per Hour
4. Housekeeper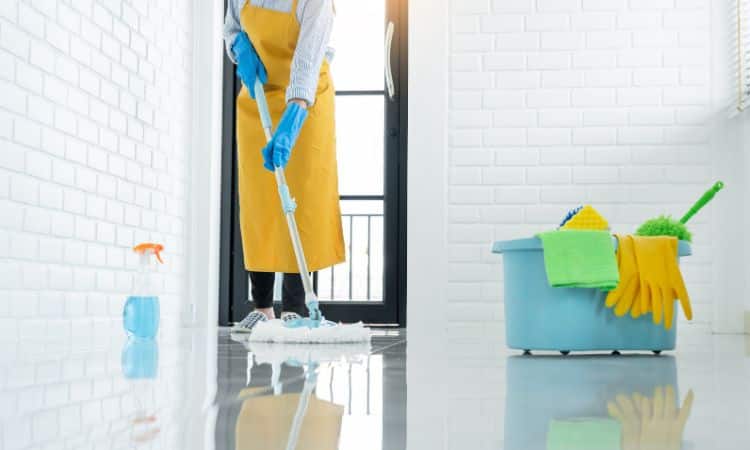 Housekeepers don't require background checks in most cases. This is a simple job where most people work on a freelance or part-time basis only. Hotels and motels or resorts also hire housekeepers for long-term assignments, especially during holiday and tourist seasons.
You could try working as a housekeeper in your area on a freelance basis. There are several apps where you can find these kinds of jobs easily and on a short-term basis.
5. Barber/ Hairdresser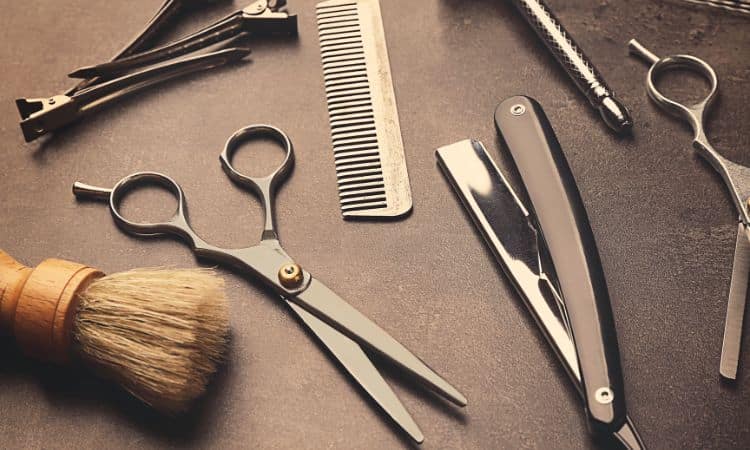 Barbers, hairdressers & beauty salons or grooming parlour workers don't undergo a background check. That's because they're not going to handle anything that can be of financial value.
They also don't pose any hazards to the customer. At best, a barber or hairdresser would be required to undergo a health check to ensure they have no communicable diseases such as Tuberculosis or other contagious disease microbes that can impact their customers.
6. Fitness Trainer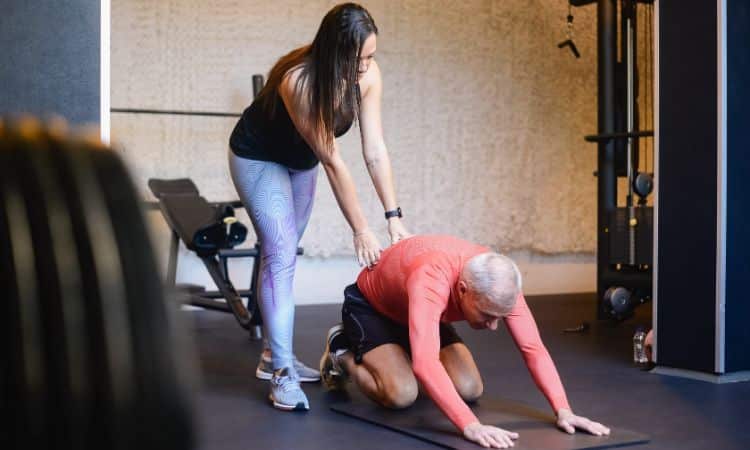 Personal fitness trainers train people at home. This is also a freelance job that doesn't need background checks. Fitness trainers also conduct lessons online, using software such as Zoom, for their clients.
A few fitness trainers work for gyms. They're exempted from background checks in most cases. This is a superb job for fitness aficionados. And this job pays you a lot of money too. However, you will require certifications as a fitness trainer from a reputed institute.
7. Farmhand
Farmhands, for obvious reasons, don't require background checks. No farmer or farm owner is going to bother with background checks. Nor will they spend the money on such a process that serves them no purpose.
Furthermore, farmhands are also a type of freelancers and work for persons who will pay the highest wages. They don't usually work for a single employer during the year. If you live in an agricultural or horticultural zone, getting such work is easy.
8. Plumber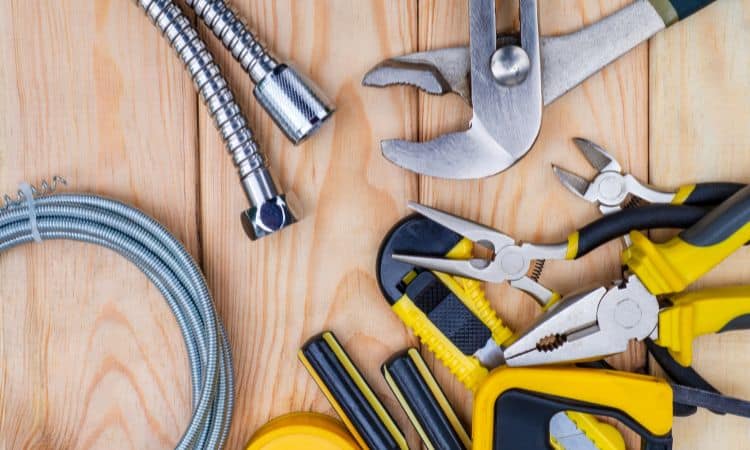 Fixing a leaky pipe or changing a dripping tap doesn't really need persons from large companies unless your home or office comes from some estate firm. Plumbing, as you might know, is a very profitable profession in the US. They're always in demand both in cities and rural areas. While some plumbers do work for large companies, most work as freelancers. This is a superb job if you have the skills as a plumber and can get freelance work.
9. Baker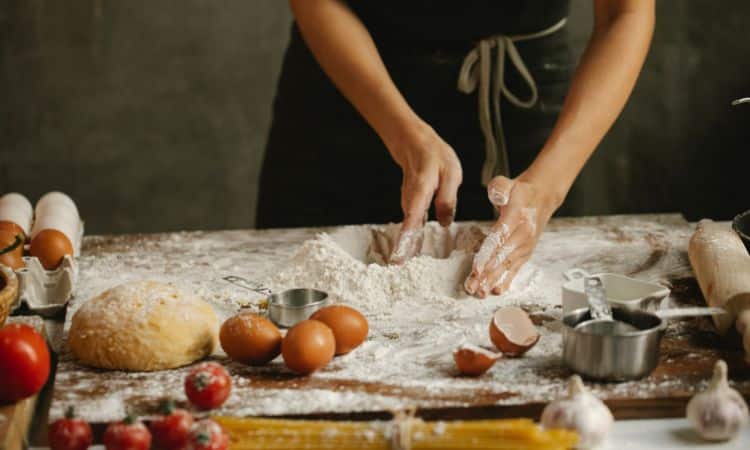 Bakers and bakery assistants are some of the jobs you can consider when looking for placements that don't require employment background checks. You can find these jobs at your neighbourhood bakery or any nearby place. This is a fun job for those who know how to bake superb bread, cakes and cookies. It's a very enjoyable profession too, and one of the oldest in the world.
10. Pet Sitter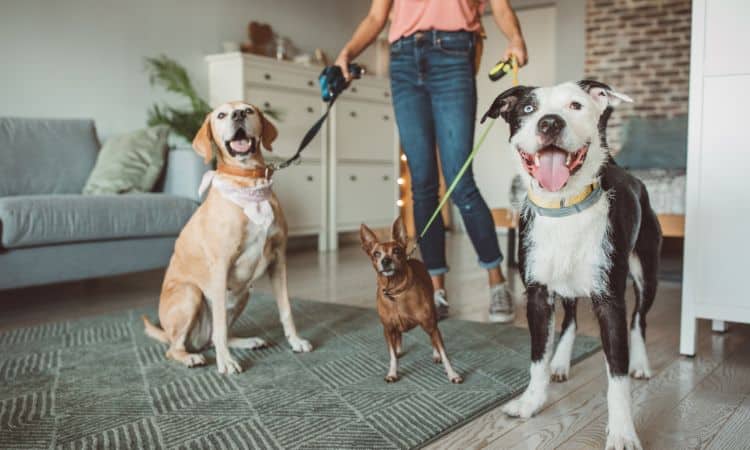 Anyone who loves pets such as dogs and cats can easily become a pet sitter and earn a lot of money. These jobs are easily available on various apps and websites or even the nearest pet care clubs and homes. Usually, such jobs are paid on an hourly basis. You don't really need to work for any organization to become a pet sitter.
Hence, there's no need for an employee background check. The best part of this job is that the more pets you handle, the bigger the pay. You can get paid daily, twice a week or even weekly, as you wish, with this job.
Also Read: How To Start A Pet Store? & Best Pet Business Ideas
Wrap Up
If you're among those jobseekers who hate undergoing an employee background check for any reason, you can try the jobs that I list above. Not only do these jobs pay well, they're also available quite easily. Almost anyone can take these jobs to earn a decent living. For some jobs, you might need specific skills but others can be taken by almost anyone.