Pet store has great earning potential. If you live in an area where people have pets like dogs and cats then you can start a pet store or a boutique offline as well as online.
Here we read how you can get started with it.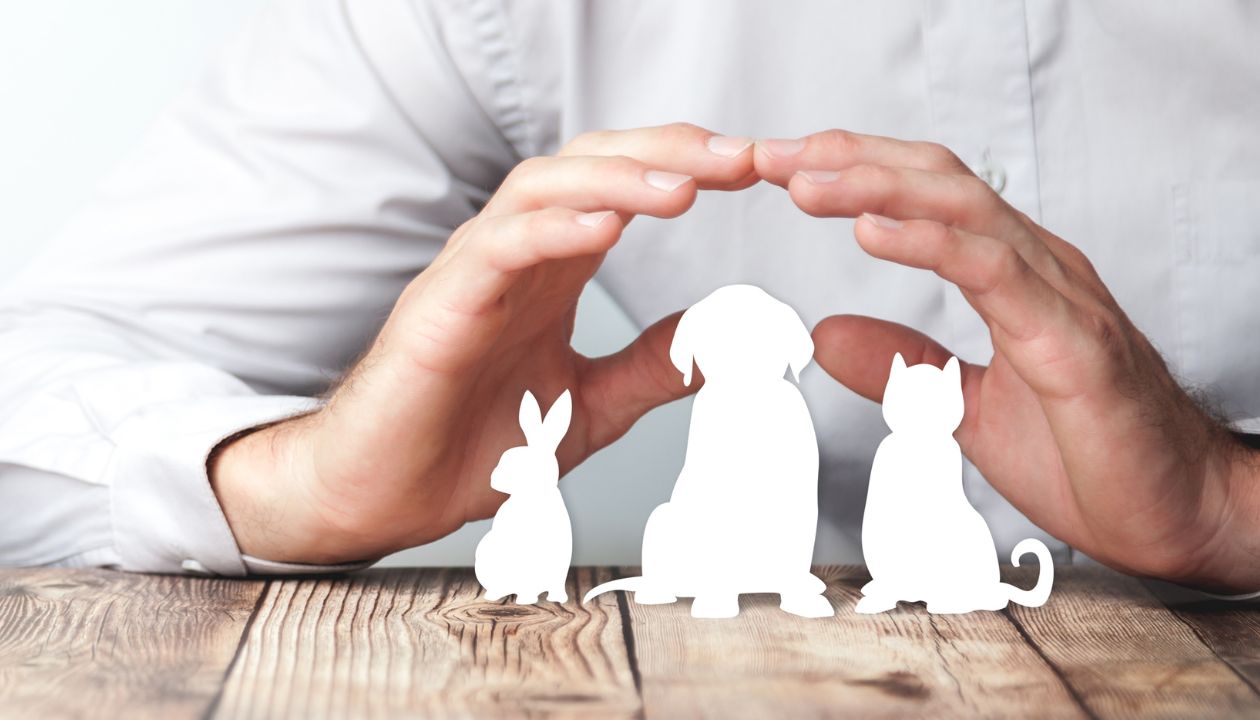 Table of Contents
Different Pet Business Ideas You Can Start
Before you think of starting a pet store you need to know different types of pet businesses. There are over 10 to 12 different services that you can offer to your customers.
Here we give you a list of some of them that you can include when you start your new pet store.
It is not necessary to give all of these services but you must have a few of them which are basics for any pet store.
Pet Training – Sitting and Walking: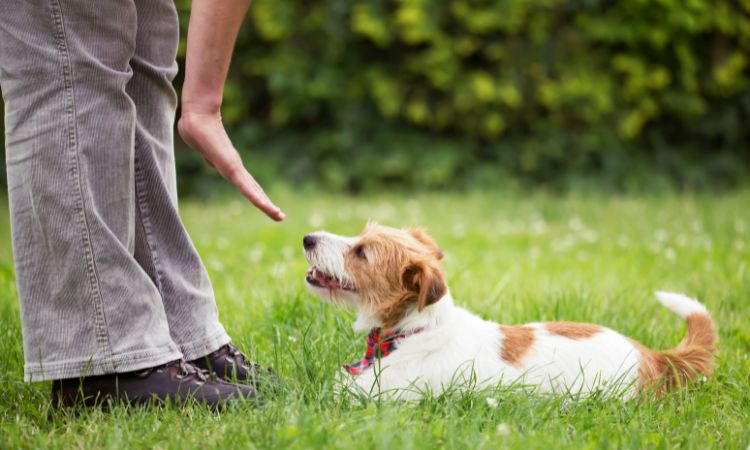 This is the basics. Your store has to train a pet mainly a dog, how to sit, how to walk and how to poop.
Your store will be giving training in all of these areas.
When a customer comes to your store and asks you to train his or her dog then you must be able to train the pet completely.
Pet Grooming: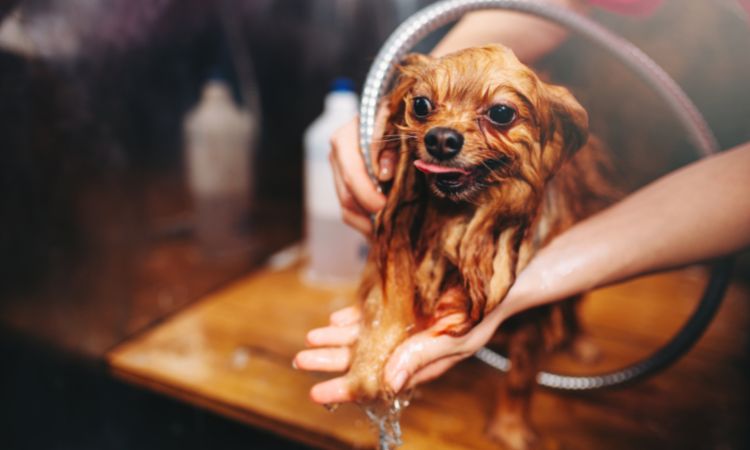 Pet Grooming is basically an extension of Pet training. Here you have to do more.
You have to do things like bathing the dog or cat, tying bows around their neck, clipping nails and even cleaning their ears.
The pet must be well groomed as asked by your customer.
Pet Food: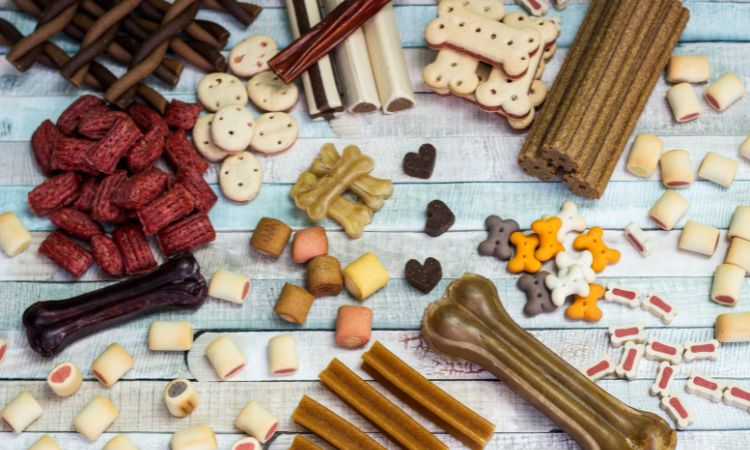 Your store could give services like Pet Food. Today pet owners are willing to do anything when it comes to food.
Your food for the pet must be all-natural and healthy. Food that you give must also be edible for pets suffering from diabetes or kidney problem.
You must also have a complete diet plan for the pets.
Pet Day Care: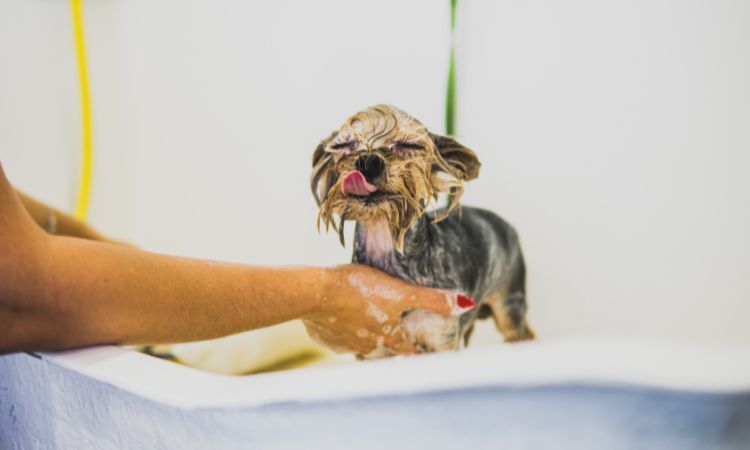 Pet Day Care is also a great service that you can give. Pet daycare is just like baby daycare.
Many pet owners want their dogs to be in safe hands. They also want their pets to learn all the social behaviour while they are out at work.
Refer: How to Start a Pet Sitting Business
Pet Clothing and Accessories, Pet Toys: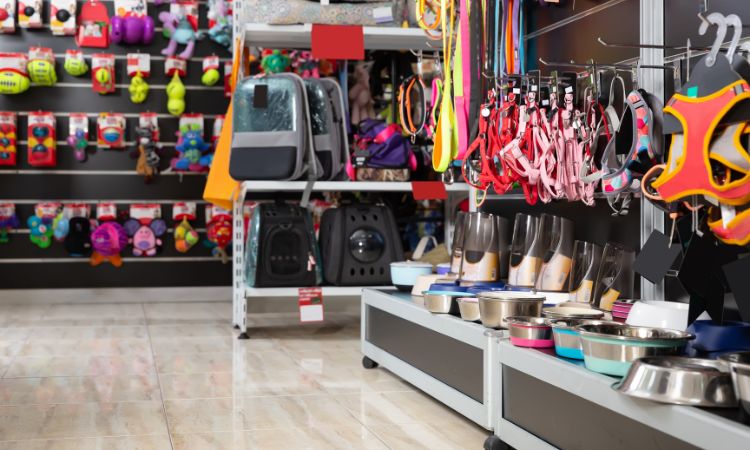 Although this should be the first on the list but I am mentioning it now.
If you find it difficult to open a daycare or even train a dog then you can always sell clothing and other pet accessories.
Your store must have every item related to different pets like dogs, cats, birds, and even exotic animals like snakes, lizards etc.
Poop Cleaning Services: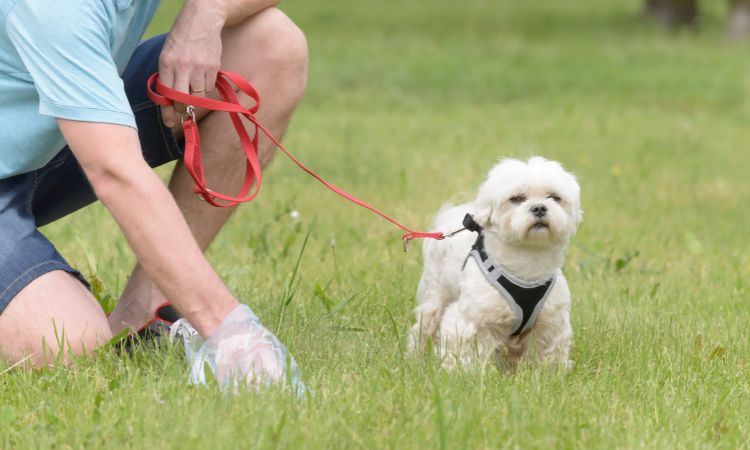 This is a very common service in the pet business. You can start this service in your neighbourhood.
Although the service is optional but you can still make good money out of it. The best part is you don't need any investment or special skills.
You can start this service with minimum but make maximum.
Exotic Fish and Aquarium: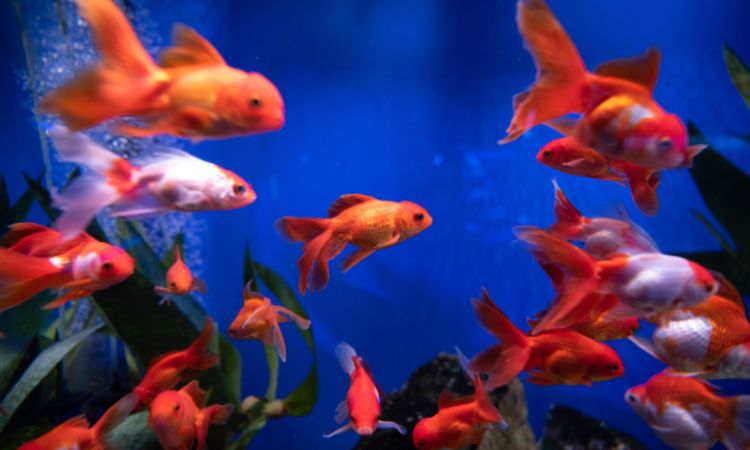 This service is also optional. You can rent exotic fish aquariums to your customers and earn some money.
Fish aquariums are a must for an office or home. People love it because it enhances the aesthetics of the place where they are placed.
Doctors, restaurants, lawyers, business offices, homes, and hotels all need aquariums and you can rent them for a month.
Pet Photography: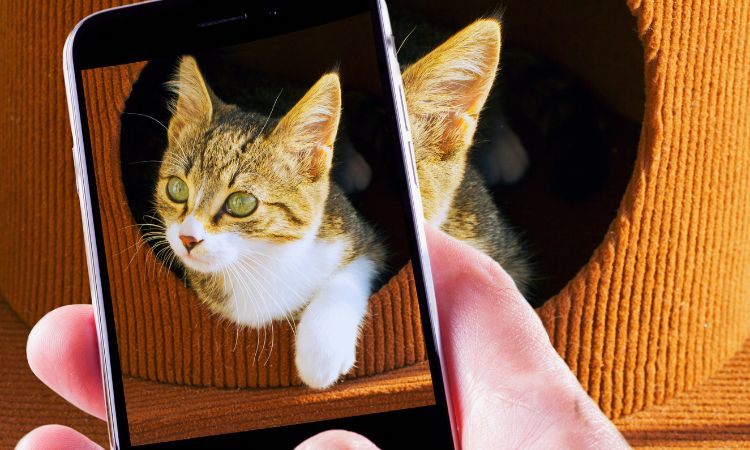 Last but not least service on our list is pet photography. Images and photos are required for the calendars, T-Shirts, mugs, greeting cards, hats and other accessories.
If you are a good photographer then you can start this service also.
So these were some of the pet services that you can choose from.
How To Open A Pet Store?
Now let us see how you can start a pet store. You can also read how to write a pet business plan for further info.
Cost of Starting the Pet Business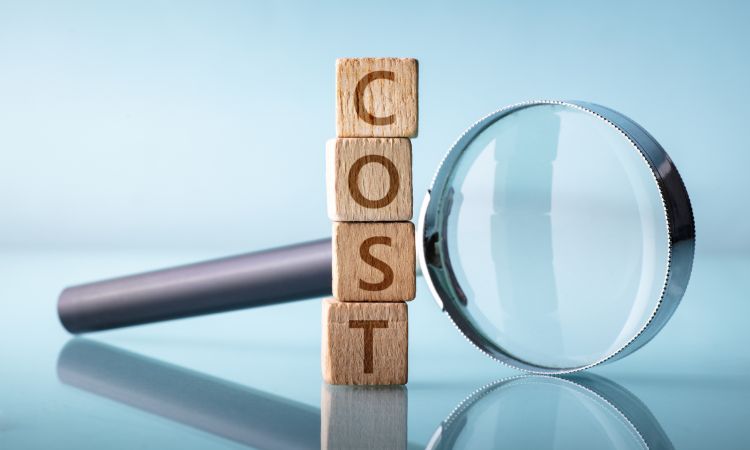 Before you open a store you need to consider what it takes to get started.
The price could differ.
If you are starting the business from home then the cost could be less but if you are renting a shop then the cost could go higher.
If you are going to a retail store then you need to spend at least $10,000 to $25,000.
However, if you are also manufacturing the products like food items and other accessories then the cost could be $100,000 to $200,000.
So the starting cost depends upon what you are trying to do.
Also read:
How to Tap the Market
Now if you want to earn then you have to tap all kinds of markets.
Retail Store: Here you are going to buy products from the wholesaler or the dealer and you will sell them through your store.
This is the easiest way to start your first pet store.
Internet Store: If you don't want to do your business offline then you can do it online. However here you need inventory to store products and also you have to ship them to customers.
Wholesale Store: Wholesale is where you are the dealer and you will supply items to other retail outlets.
Here you need a big warehouse where you are going to store your products.
Home Delivery/Shipping: Here you need no inventory or a shop. You have to ship products from the warehouse of the manufacturer to either the retailer or the customers.
You don't need any warehouse or a shop, just a phone number where different parties can contact you.
Setting Price and Marketing Your Business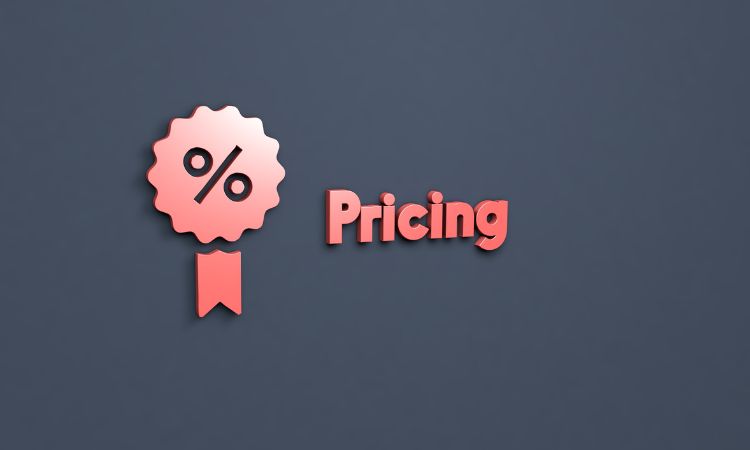 If you are a manufacturer then you have to set prices for your products. The price must be reasonable to customers but in the end, you must be able to earn some profit.
In order to expand your business you must know how to market it. You need to explore all the platforms for marketing your business.
Use offline as well as online methods to spread the word about your business.
The earning potential is great but you need to know how to reach out to your customers.
How to Open an Online Pet Store?
This section of the article is dedicated to starting the pet store online. Here is a step-by-step procedure for starting an online pet store.
Step 1: Right Name for Your Business while you buy a Domain
You got to choose the right name for your business when you buy a domain and hosting service.
The name must reflect your business and you must not compromise on this. Setting up a website is the first step.
Refer: How to Create a Website in Just 30 Minutes
Step 2: Find a Wholesaler or a Manufacturer
Then you have to find a wholesaler or a manufacturer that is going to supply products to your warehouse.
You need a warehouse to store products and then ship it as orders come online. You can find wholesalers online.
Step 3: Create a Merchant Account
You have to acquire a merchant account through your bank or you can also become an affiliate of a bigger pet store.
Step 4: Start Selling the Products using various online marketing strategies
Finally, you have to promote your website online so that more and more customers would come to your site.
You need to learn various online marketing strategies like SEO, social media, classified ads, paid campaigns etc. Refer to 50 ways to promote your business online.
You need traffic coming to your site.
So this was an article on how you can start a pet store and make money with it.
FAQ
Which is the most profitable pet business?
Pet businesses that have proven to be profitable include pet grooming and spa services, pet daycare and boarding, pet food and supplies retail, pet training and behavioural services, and pet photography and portrait services. Market analysis and competition research are important before starting a pet-related business. Offering high-quality products and services and having a strong online presence can also increase profitability.
How to open a pet store?
Starting a pet store requires market research, creating a business plan, choosing a legal structure, obtaining licenses and permits, securing financing, selecting a location, stocking the store with high-quality products, hiring knowledgeable staff, and developing a marketing plan. By following these steps and providing excellent customer service, a pet store can be successfully launched and grown.
What license do I need to open a pet store?
A pet store may need a business license, sales tax permit, zoning permit, health permit, building permit, and animal welfare license (if selling live animals). Requirements may vary based on location and local laws, so it's important to check with the local government for necessary licenses and permits. Failure to obtain them can result in fines and legal penalties.
How much does it cost to open a pet store?
The cost of opening a pet store can range from $50,000 to $150,000 or more and includes rent/lease, inventory and supplies, equipment and furnishings, marketing and advertising, legal and professional fees, and employee salaries. Creating a detailed budget and securing adequate financing is important for the success of the pet store.
Is owning a pet store profitable?
Owning a pet store can be profitable with a well-researched strategy, good location, targeted product offerings, strong marketing, and operational efficiency. However, it requires hard work, dedication, and a long-term commitment like any other business.
How to start an online pet supply business?
Starting an online pet supply business involves conducting market research, defining a niche, choosing a business structure, establishing an online presence, sourcing products, promoting the business through marketing and advertising, managing logistics and fulfillment, and continuously monitoring and improving the business. It requires careful planning and dedication but can be a lucrative opportunity for pet lovers and entrepreneurs.