Working as a transcriptionist, either offline or online, was once considered an ideal job for people who wanted to make some extra income through side gigs. Over the last five years, this scenario has changed completely. In fact, transcriptions have become a full-time freelance profession as an increasing number of people worldwide jump on the bandwagon.
Therefore, if you're wondering how to become a transcriptionist, continue reading.
The field of transcriptions holds a lot of scope and future promise. Hence, now is the right time to become an online transcriptionist, either full-time or as a side gig.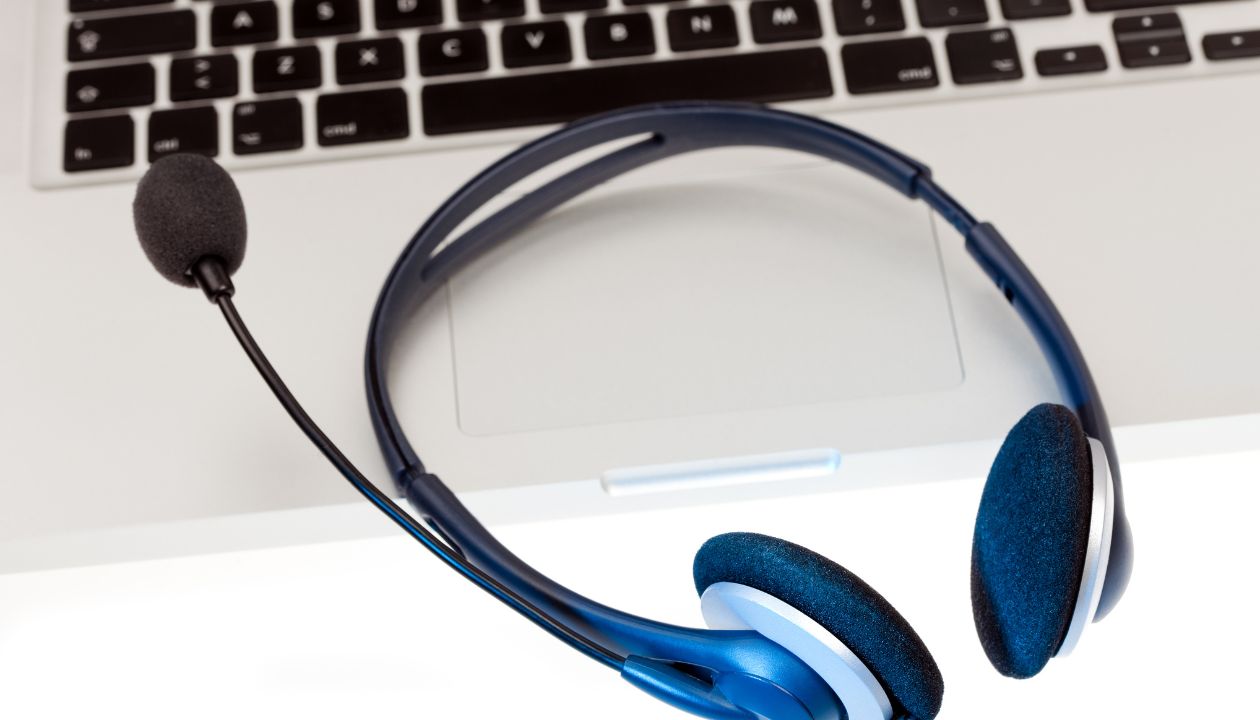 Table of Contents
Future Scope of the Transcription Industry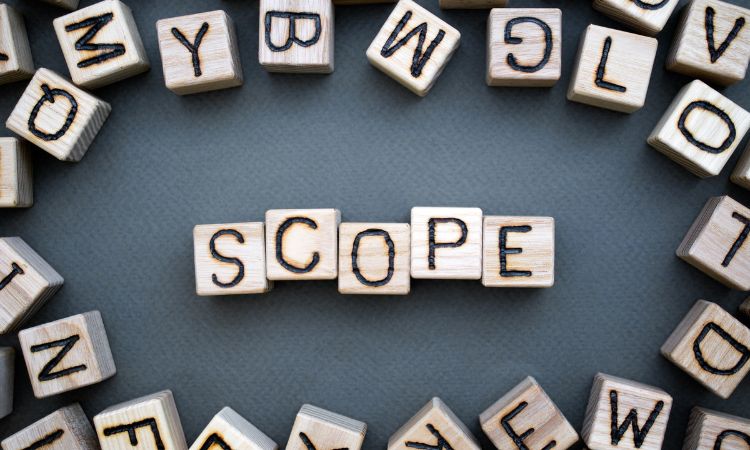 The overall transcription industry in America is projected to grow at Compounded Annual Growth Rate (CAGR) of 6.1 percent from 2020 to 2027, says a report by Grand View Research. In 2021, the US transcription market was worth $19.8 billion.
The report adds that this growth is driven by the colossal increase in volumes of data created worldwide and inherent storage problems. As a result, there's a huge demand globally for transcription services of all kinds, though the net worth of the worldwide market remains uncalculated for apparent reasons.
Globally, the medical transcription market by itself is projected to grow to $16.64 billion between 2020 and 2024, at a CAGR of five percent per annum, according to Research & Markets.
The above figures indicate the vast scope currently in the transcriptions market and provide solid reasons why you can become a transcriptionist.
Nowadays, the demand for offline transcriptions is almost negligible. Instead, every industry and organization prefers online transcriptions. In fact, a lot of industries actually require transcriptions.
This might make you wonder, how many kinds of transcriptions are there?
Different Types of Transcriptions
Actually, there are 10 different types of transcriptions. You might have heard of medical transcriptions only since it's the most common.
Academic Transcriptions: Useful at colleges and universities, it involves transcribing lectures, discussions between researchers, and talks between students and faculty at labs.
Business Transcriptions: Nowadays, maintaining minutes of the board meeting, interviews, and important discussions at work are all transcribed before storage since it doesn't consume physical space and can be recalled anytime.
Conference & Events Transcriptions: Transcribing presentations, Q&A sessions, panel discussions, and debates at conferences and large events is a very big industry in itself.
Interview Transcriptions: These are used by news media, law enforcement organizations and investigators, businesses, and recruitment agencies. As the term signifies, they involve transcribing interviews accurately.
Focus Group Transcriptions: Various companies specialize in focus group transcriptions to get vital inputs for businesses. They transcribe talks among the focus group for various purposes that are necessary for businesses or communities.
Market Research Transcriptions: Provides vital insights to companies about their brand, products, and services from their target consumers. It also helps businesses create and innovate products that would better serve a specific market.
Legal Transcriptions: These deal with law and court proceedings and are highly specialized transcriptions that require special skills. Legal transcriptions mean transcribing talks between attorneys and clients, court proceedings, and other legal stuff.
Medical Transcription: The medical and healthcare sector are the largest consumers of transcriptions. Medical transcriptions cover a lot of things, such as discussions between a patient and physician, consultation among doctors, chatter between Emergency Medical Services and hospitals, talks among a medical team during surgery, and others.
Technical Transcriptions: Includes transcribing discussions between engineers and technical experts on projects and designs. Technical transcriptions are also a very highly specialized field.
General Transcriptions: This covers almost anything, from transcribing any audio or video file and making short, concise transcripts for a variety of purposes. Often, general transcription also involves data entry since the work is very simple.
As we can see from the above ten types of transcriptions, some of them require special qualifications as lawyers or engineers. However, other transcriptions can be done by almost anyone if you possess some basic qualifications.
Qualifications to Become a Transcriptionist
Some years ago, almost anyone with basic knowledge of computers and native or expert-level fluency in English could become a transcriptionist. However, as the industry gets more sophisticated and expands, you'll need higher qualifications.
To become a transcriptionist, here're some requirements.
High school degree of higher for general transcriptionists.
Certification from the American Association of Electronic Reporters & Transcribers or any other recognized institution.
Excellent knowledge of computers and transcription software. Training is sometimes provided by the employer.
For medical, legal, and technical transcriptions, you'll require a specialized certificate from appropriate organizations. There're several specialized institutions in the USA where you can get a medical transcriptionist certification. As a rule, you'll require the Certified Medical Transcriptionist certification to work as a medical transcriptionist.
Some organizations can offer you a general transcriptionist job without holding any certifications if you're a high school graduate. In such cases, you might have to take an online test from that organization to qualify for the work.
As a transcriptionist, you'll also require some equipment to work. Normally, you would have at least some of these. If not, you could shop around for these basics.
Basic Equipment to Become Transcriptionist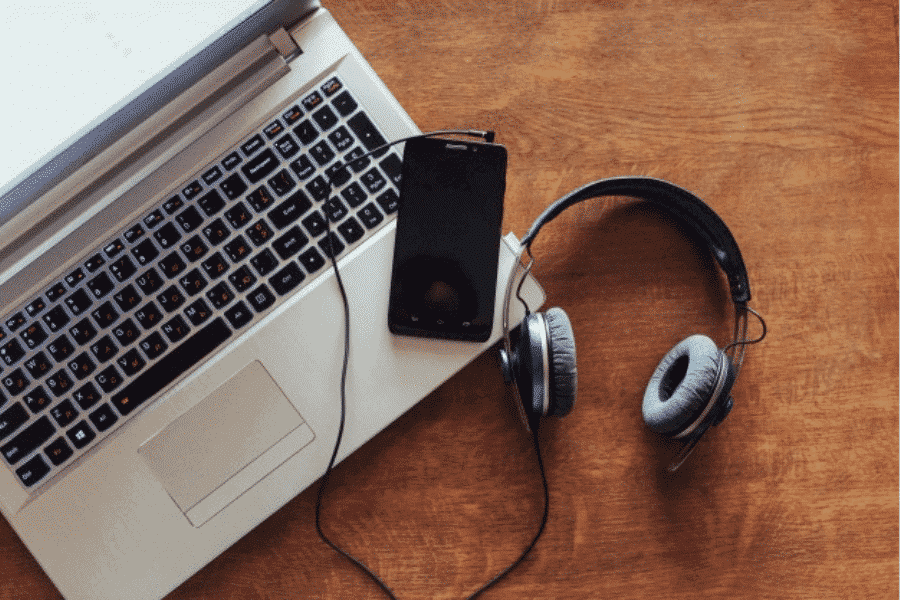 As I mentioned earlier, the demand for offline transcriptions is almost negligible. Hence, the bulk of the transcription work is online. Here's a list of the basic equipment you'll need to become a transcriptionist.
Good computer with the superior quality graphics card and a soundcard.
An excellent set of headphones that eliminate noise and can be worn for long hours, without feeling uncomfortable.
A foot pedal which some transcriptionists use to pause and play video and audio data. However, this pedal is optional since lots of transcriptionists find it unnecessary.
High-speed and reliable Internet connection.
A good keyboard that allows you to type fast. That's because speed matters a lot when you're transcribing data.
A quiet place that you can use as an office while working from home. All raw data for transcription are audio and video files. Therefore, create a space at home that can be used as an office and is relatively free of distractions and noise.
Broadly speaking, you won't require any other equipment. In most cases, the employer provides software and other resources necessary for online transcriptions.
Who Can Become a Transcriptionist?
If you're wondering who can become a transcriptionist, here is the answers.
Any person of 18 years or more.
Medical, law, and engineering students.
Retired professionals in medicine, law, and engineering.
Stay-at-home moms and single moms that require full-time work-from-home jobs.
College and university students that wish to earn extra money on the side.
Working persons that wish to change careers.
Professionals who want extra income from side gigs or part-time work.
People that're high school graduates and looking at a career.
Median Pay for Transcriptionists in the USA
Considering you have the necessary qualifications, certifications, and equipment here's some information about how much money online transcriptionists actually make in the US.
The pay scale for online, work-from-home transcriptionists ranges between $27,500 and $78,000 per year, says ZipRecruiter, with a median salary of $58,411 per year.
Indeed.com pegs the hourly rate for work-from-home online transcriptionists at $14.78 per hour. On average, and depending upon the nature of transcriptions, the pay can range between $13.78 and $20.25 per hour.
PayScale.com mentions the average pay for medical transcriptionists at $16.27 per hour.
The pay scale for specialized transcriptions can go as high as $75 per hour, but in rare instances only. The higher pay is for transcribing and translating into another language. These kinds of jobs are sometimes available for medical, legal, and technical transcriptionists.
Therefore, if you meet the basic qualifications and requirements of equipment, let's see how to become a transcriptionist.
How to Become a Transcriptionist in 2023?
You might believe that becoming an online transcriptionist is simple and easy such as applying to any company that offers the service. In reality, it's a lot more complicated than just applying and getting transcription work.
Therefore, here's a step-by-step guide on how to become a transcriptionist.
1. Identify the Nature of the Transcription Job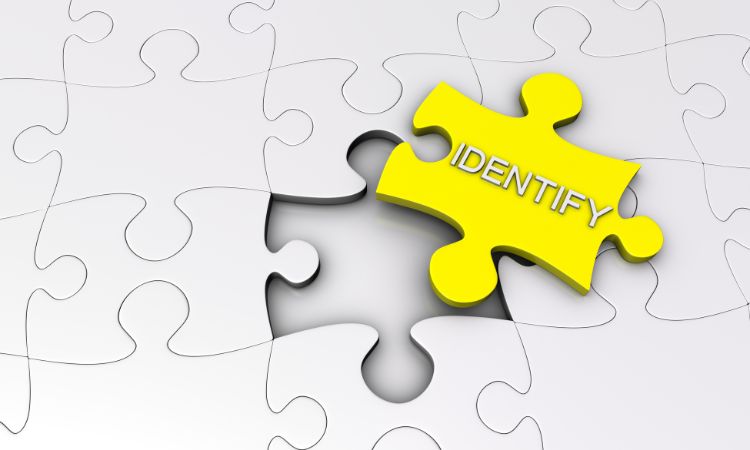 While a transcription job sounds attractive because it affords the comfort of working from home, there're some basic questions to ask yourself.
The first: are you planning on taking a transcriptionist job full-time for an organization that offers the service, freelancing, or as a side gig. Because all these three kinds of jobs are available.
If you're planning on working full-time, would you prefer freelancing or working for a fixed employer.  Both these allow you to work from home. The only difference is that working for a fixed employer gives you a steady source of income. As a freelance transcriptionist, you'll have to look for work on freelancing platforms.
And if you're planning on doing transcriptions as a side gig or part-time to earn some extra money, decide how many hours per day you can really do such work.
This will help you to find suitable jobs as a transcriptionist when you enter the employment market.
2. Own Interest Matters
Are you genuinely interested in making a career as a transcriptionist? This is also a question to answer yourself before going ahead. Because a transcriptionist's job isn't really easy. It involves listening to recordings that could be of poor quality. And sometimes, what you need to hear and transcribe could be muffled in the voice of several others in a crowd.
Additionally, you might have to transcribe from audio where people are speaking with different accents with different levels of English language fluency. Often they'll use words and phrases that you might find difficult to comprehend.
And finally, are you willing to listen to such audios, however clear they may be, for a better part of the day, for months and years, to earn a living?
Transcriptionists also work on strict and often narrow deadlines. This means you'll be racing against time to complete transcriptions, revise and submit to an employer almost daily.
Unless you're absolutely sure that transcriptions are something you'll love doing, never apply for a job. But if you can easily manage to navigate through pressures and deadlines, go ahead and read further.
3. Start Practicing Transcriptions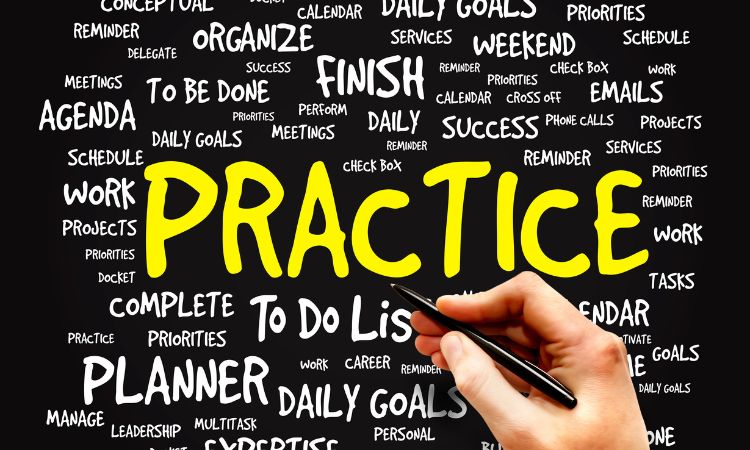 Start practicing transcriptions if your answer to all the above questions is affirmative. You could download free transcription practice files for starters. Repeated practice will provide vital insights into what transcriptionists actually do. It would also help determine whether you should go ahead and work as a transcriptionist.
And when you've got some practice, approach a transcription service provider to give you their free test. The results will clearly indicate whether you're ready to become a transcriptionist or require extra practice.
Generally, budding transcriptionists practice for at least one month before going for a free test. And don't worry if you fail on the first attempt of a test. There're always several other opportunities in the future. Failing is a clear indicator you require better practice.
4. Apply for Transcriptionist Certification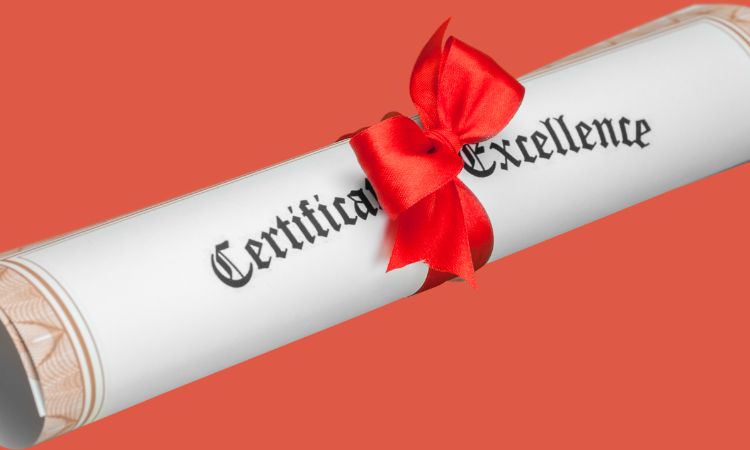 Now that you can clear a test by transcribing files, the next best thing to do is apply for a transcriptionist certification. A large number of transcription service providers don't ask for certification for general transcriptions.
However, having a transcriptionist certification comes with its own benefits: you won't have to queue on the waiting list to get work as an online transcriptionist. Nor would you have to give online tests again to qualify, in some cases.
As a rule, transcription companies across America and elsewhere in the world prefer hiring people that hold a transcriptionist certificate.
Look for nearby institutions that provide online or offline training for transcription jobs. Upon completion of these training courses and clearing an exam, you can get a transcriptionist certificate. These courses aren't free. But investing in learning the art of transcriptions and getting the necessary certifications will go a long way in helping you to make a career as a transcriptionist.
5. Go for Entry Level Transcription Jobs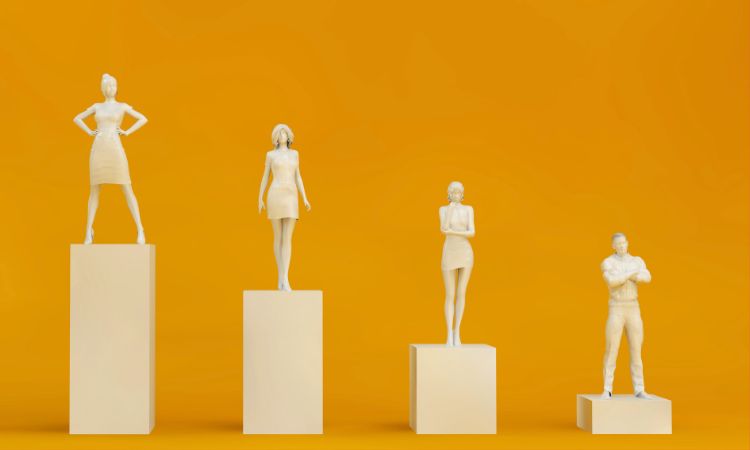 Having a transcriptionist certification after completing a course doesn't necessarily imply that you're an expert. Therefore, I would suggest you look for entry-level transcriptionist jobs. They would help you better prepare for a career as a transcriptionist. Because working in a live and real-world environment provides ample opportunities to fine-tune your skills and eliminate grey patches, if any.
Furthermore, you'll also learn some vital ropes of the trade, such as completing transcriptions on time, revisions, and submitting before the deadline ends. As a beginner, you'll also have a lot to learn from transcription editors that go through your work and ensure there're no faults or mistakes that enter the final copy.
The lessons you'll learn as a beginner are indeed very important. They can help shape your career as a successful transcriptionist and open doors to higher positions as you go along.
6. Look for Freelance Assignments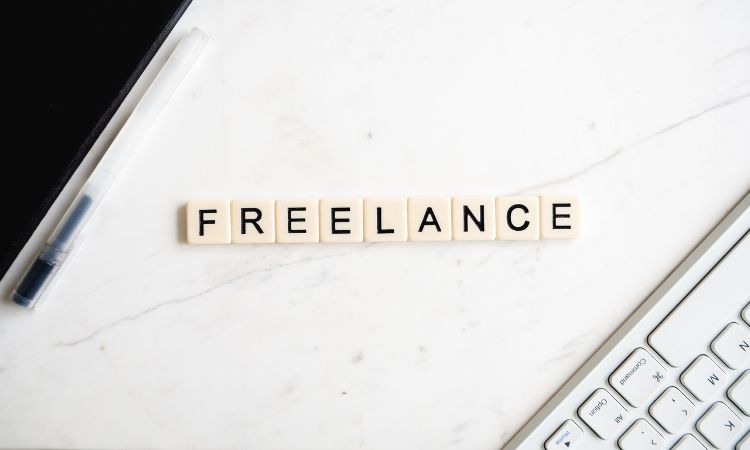 If you're planning on doing transcriptions as a side gig or part-time work to earn extra income, look for short-term freelance assignments. If you hold a transcriptionist certificate, there're better chances of getting such jobs from freelancing platforms such as Upwork, FlexJobs.com, Freelancer.com, Fiverr, and others.
It's also possible to find short-term transcriptionist work on job boards such as Indeed.com, Glassdoor.com, and CareerBuilder, among others. These would be temporary positions, usually to fill in a vacancy when someone goes on a long leave.
However, these jobs would also fetch a decent income and help you upgrade your transcribing skills by working in a real-world environment.
6. Create a LinkedIn Profile as Transcriptionist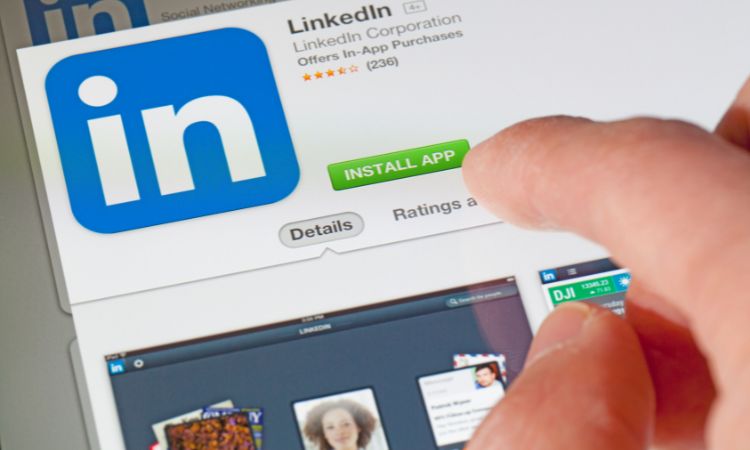 A LinkedIn profile can work wonders for your career as a transcriptionist. With over 660 million users spread across 200 countries, LinkedIn is the single largest networking portal for professionals around the world. In fact, LinkedIn proudly claims that one person gets a job every 10 seconds around the world through the portal.
You, too, can benefit from the popularity of LinkedIn as a professional transcriptionist. Create an amazing profile and display your certifications. If possible, get references and recommendations from companies or individuals for whom you've successfully done transcription work in the earlier stages of your career.
7. Open PayPal Account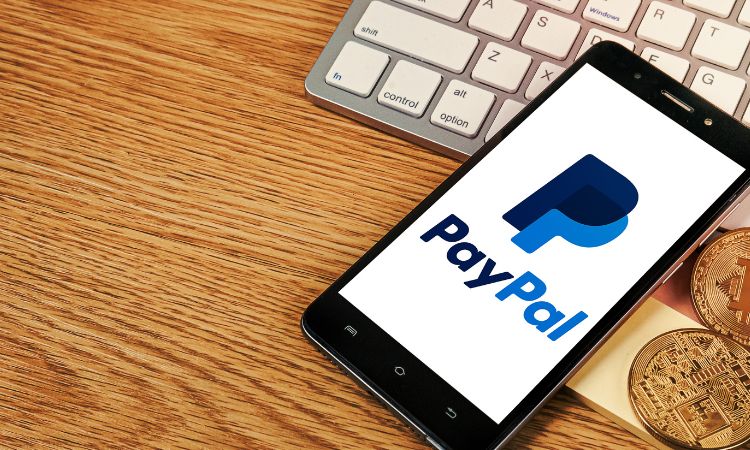 Regardless of whether you're working full-time for a transcriptions provider, freelance or part-time, employers prefer sending your money by PayPal. That's because PayPal ranks as the best payment system to send earnings to remote workers.
You might already have a PayPal account. If not, sign up on the PayPal website. You may have to provide the Individual Taxpayer Identification Number (ITIN) on PayPal while creating an account. Opt for the PayPal Business account if you're going to work as a freelance transcriptionist.
Full-time transcriptionists are generally paid by employers through bank transfers, just like regular employees. In such cases, you wouldn't most likely require a PayPal account. Instead, a regular bank account for crediting salary would be enough.
Also read:
8. Look for Transcriptionist Jobs
Now we come to the last step of becoming a successful transcriptionist. And that's applying for a full-time transcriptionist job with any of the top employers. There're over 30 top employers for online transcriptionists. You can refer to this list, read a bit about the company, shortlist and start applying.
It's worth remembering that getting a full-time and high-paying job as an online transcriptionist isn't easy nowadays. The massive unemployment caused by the Covid-19 pandemic in 2020 and the growing demand for online work-from-home opportunities has opened floodgates in the online transcription job market.
There're more people waiting to get jobs as online transcriptionists than ever before in the history of this world.
Therefore, you might have to wait your turn to join an online transcription company. At the same time, it's worth applying to several companies. Some of them could ask you to take their test to qualify as an online transcriptionist, even though you hold a certificate.
Others would take you without the test but only when a suitable vacancy arises. In such situations, too, the competition would be very tough, and you'll be pitted against many other qualified and certified transcriptionists.
9. Renew Your Certifications
And finally, the best thing to do is renew your certifications as a transcriptionist. The AAERT certification for transcriptionists has to be renewed every three years. In some cases, medical transcriptionists have to continue their education and apply for renewal of certification after just 12 months. This depends upon your specialization as a transcriptionist.
And if you've not yet applied for certification, now is the time to do so. Because a transcriptionist certification can help boost your career exponentially. When it comes to issues like promotion while working full-time as a transcriptionist, the employer would consider you for a higher position if you hold proper certifications. Also, proper transcriptionist certifications are useful if you need to switch jobs or want to make a career as a freelance transcriptionist.
Career Growth as Transcriptionist
Once you begin working, it's not necessary to do only transcriptions for the rest of your life. There're several other positions where you can work once you're a successful transcriptionist. These are also full-time positions.
Transcription Proofreader: As the term implies, this is a job you can take when you have adequate experience and proper certifications. It involves proofreading transcripts submitted by transcriptionists and checking them for errors, grammatical and spelling mistakes. The median pay for transcription proofreaders is $15.50 per hour. And the median salary is $52,659 per year, though the figure can be higher depending on experience.
Transcription Editor: You can also work as a transcription editor when you have enough experience. This means you'll be editing transcripts to make them concise by eliminating useless details. This is also a skill that you'll acquire after working for three to five years as a transcriptionist. On average, transcription editors can earn $51,260 per month or more, depending on the location.
According to various sources, a transcription proofreader and transcription editor can both earn more than $92,000 per year, if they have enough experience, hold necessary certifications, and have superb skills. Though this figure isn't very significantly higher than the median pay of a skilled transcriptionist, there're several other perks that transcription proofreaders and transcription editors get.
Wrap Up
The above steps and information could help you become a successful transcriptionist and advance in your career. Though working as a transcriptionist isn't easy, it's not difficult too. Practices and taking a certificate course will help launch a career in this field, while experience and skill can help you become very successful and prosper.
FAQ
What is a transcriptionist?
A transcriptionist is a professional who converts spoken or recorded audio into written text, typically using specialized software and equipment. They may specialize in certain industries or types of audio and work as freelancers or for transcription companies.
How much does a transcriptionist make?
The average salary for a transcriptionist varies depending on factors such as experience, location, and type of transcription. Self-employed transcriptionists typically earn between $0.75 to $3 per audio minute, while transcriptionists working for a company or online platform typically earn between $0.25 to $1.50 per audio minute.
How to become a medical transcriptionist?
To become a medical transcriptionist:
Earn a high school diploma or equivalent.
Complete a medical transcription training program.
Obtain certification (optional but recommended)
Gaining experience through internships or on-the-job training.
Stay current with technology and industry developments.
Look for job opportunities. Note: The demand for medical transcriptionists is decreasing with the rise of technology, but there is still a need for human editing of AI-generated transcriptions.
How to become a legal transcriptionist?
Becoming a legal transcriptionist typically involves obtaining a high school diploma or equivalent and learning legal terminology and procedures through on-the-job training, vocational schools or community colleges. It is important to learn to type quickly and accurately to keep up with dictation from legal professionals. Some companies may require legal transcriptionists to have prior experience working in a legal setting or as a transcriptionist.
How to become a freelance transcriptionist?
To become a freelance transcriptionist, you need to develop transcription skills, build a portfolio, use transcription software, understand different types of transcription, get certified, and market your services to potential clients. This includes taking online courses, building a portfolio, familiarizing yourself with transcription software, getting certified, and reaching out to potential clients through social media and online platforms.