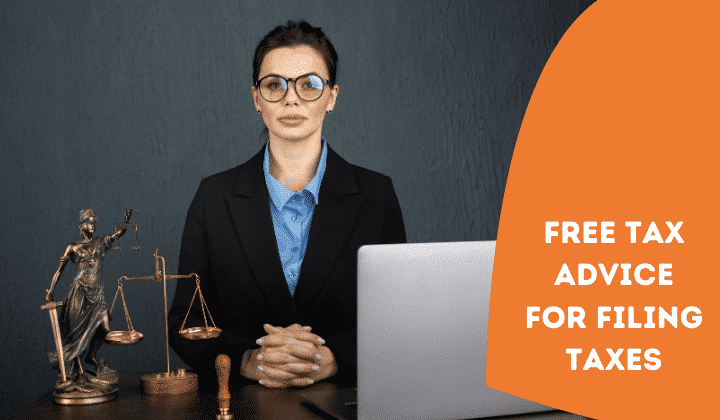 Internal Revenue Service begins its tax filing season for 2021 on February 12. During 2020, the IRS processed more than 253 million Federal tax returns. During the tax season 2020, filing returns was much simpler.  In 2021, it can prove quite complex to file tax returns.
Complexities in Filing Tax Returns in 2021
In 2021, tax filing can prove complex for majority of citizens due to various reasons. These reasons range from unemployment the Covid-19 pandemic is causing across America, growing dependence on side-gigs and freelancing as well as various tax benefits announced by the Federal government for all sorts of taxpayers.
In such a scenario, you there're possibilities you might file very high or too low tax returns. To avoid such an eventuality, you have two options.
Two Options to Calculate Tax Returns
One of them is to hire a tax consultant.
Now it's worth knowing that hiring a freelance, professional tax consultant isn't something very affordable unless you're income justifies. Tax consultants charge anything between $150 and $500 or even more, depending on complexities of compiling your income and calculating tax payable as well as returns.
The other is filing tax returns is the typical Do-it-Yourself or DIY process, which worked fairly well till 2020. However, the challenges of filing tax returns during the 2021 season can make the process a bit complex. Therefore, it's better to get professional assistance to prepare and file your tax returns with IRS before the deadline
The IRS has given a deadline of April 15, 2021 for filing tax returns for 2020. And for those requiring extensions for any valid reason, the deadline is October 15, 2021.
Top 10 Places to Get Free Tax Advice
One of the best things to do is file tax returns early this year. There're several reasons for this, as CNBC reports. However, if you're confused about how to file tax returns this year, here's top 10 places where you could get free tax advice.
1. IRS Taxpayers Assistance Centers
As the name suggest, IRS Taxpayers Assistance Centers are run by Internal Revenue Service. You can easily locate the nearest IRS Taxpayers Assistance Center in your area with a simple search on Google.
There're two ways to get free tax advice from IRS Taxpayers Assistance Centers. The best is to call them to fix an appointment and visit personally. While visiting, carry along all proofs of your income from various sources as well as Forms W-2, 1099 and all other relevant ones, if you're claiming unemployment benefits and other facilities.
It's also possible to get a lot of assistance in filling these forms from the IRS Taxpayers Assistance Center. For simple queries, you can simply call up the nearest IRS Taxpayers Assistance Center and get answers. 
2. Volunteer Income Tax Assistance Program
Volunteer Income Tax Assistance Program or VITA operates across the US. The VITA is a free service from IRS. However, people that would provide free tax advice are generally volunteers with proper knowledge of taxation and tax filing systems.
You can avail only basic tax filing services for free. Generally, VITA is very useful for Americans having an annual income of $54,000 or lower.
Additionally, seniors and retirees, persons with special needs as well as people that aren't fluent in English or cannot comprehend the various columns to file tax returns can also avail VITA services for free.
You might face some problems finding a VITA office nearby. That's because VITA was forced to trim or shut down operations at several locations across USA during the Covid-19 pandemic. The best thing to do is find a VITA office nearby and check if they're working before visiting.
3. Tax Counseling for the Elderly
Tax Counselling for the Elderly (TEC) is also run by the IRS. It specifically aims at helping retirees and seniors to get help with filing their tax returns.
Here, elderly can get variety of services such as calculating income, taxes payable and deductions, among others. Seniors could also avail filing of forms from qualified staff at TEC.
Furthermore, elderly can get other services such as advice on pension and retirement scheme, protecting their hard earned wealth from hackers and scammers and lots more. This service is generally available for persons above 60.
However, they're also open for people with special needs or those facing chronic and severe medical conditions due to advancing age.
4. MilTax
MilTax stands for Military Tax Program. This free tax advice resource is available for active personnel in the US Armed Forces, veterans, their spouses and designated dependents.
Generally, they operate through VITA, TEC and IRS Taxpayers Assistance Centers. However, MilTax staff know about taxation laws for military personnel, their spouses and dependents as well as veterans.
In some instances, MilTax advisors are also available at US military bases outside America and its territories. If you qualify for free tax advice, approach MilTax.
They help in almost every feature of tax filing for US citizens that're in the military and their relatives as well as veterans. To get assistance, find your nearest MilTax office with a search on Google.
5. AARP 
The American Association for Retired Persons (AARP) has a free tax advice program known as Tax Aide. This program is available for anyone that's above 50 years and is free of cost. You needn't be a member of AARP to get free tax advice, though membership can prove very useful.
Generally, AARP Tax Aide program is tailored for low income seniors of those facing financial hardships. In addition to free tax filing advice, you can also get other assistance free such as help in filling forms and advice on maximizing your income.
They also run an awareness program to protect seniors from falling prey to scams that target American taxpayers, especially seniors.
6. Taxpayer Advocate Service
Taxpayer Advocate Service is a program from the IRS itself. If you find difficulties in paying taxes due to financial hardships, you can get some superb assistance from TAS. This can help save lots of money and hassles that could arise from not filing tax returns or paying the due taxes on time.
TAS can help you get a lot of assistance from the IRS for filing taxes later due to your weak financial situation or unemployment among other reasons.
Should you be encountering severe financial problems this tax season 2021 due to last year's Covid-19 pandemic and its impact on income, approach the TAS for advice and help in filing taxes to avoid penalties.
7. Banks & Credit Unions
Though banks and credit unions don't really provide free advice on taxes and tax filings, you can get some assistance. Banks provide some sort of investment and tax advisory or consultancy services free of costs for their customers.
Check out if your bank or credit union offers such a facility. Usually, they'll offer only basic advice. However, this advice would be adequate enough for you to file taxes yourself during 2021.
8. Your Employer's Tax Consultant
All employers have a tax consultant. That's because filing taxes for a business or company is usually a very complicated process. Understandably, every business would like to avoid trouble when it comes to paying taxes and hence, hire these tax consultants.
Check with your employer if their tax consultant can provide you some free tax advice. In fact, some organizations also offer tax advisory services to employees through their tax consultants.
9. Online Tax Websites
There're several websites that will help you file taxes. Most of these websites will charge a small fee to prepare your tax forms for submission to IRS.
However, they do have lots of articles where you can look for free tax advice for the 2021 season. Some such websites have manned chats as well as chatbots from where you can get some basic tax filing advice for free.
10. Robo-Advisors
Robo-Advisors are actually meant to help you plan savings and investments, especially for people with lower incomes that can't afford a financial advisor or financial consultant.
These Robo-Advisors come at a small fee, if you're investing through a specific bank or financial institution. In wake of the Covid-19 pandemic, some banks and financial institutions are providing tax advice free through their Robo-Advisors.
Should you, any family member or friend have a Robo-Advisor, ask if they can provide you some assistance in getting free advice on filing taxes this year.
Other Places to Get Free Tax Advice in 2021
There're some more places you could approach to get free tax advice in 2021. One of these is community centers. You might find a goldmine of information on filing taxes at such centers through books, magazines or even tax consultants.
Also try searching your local library for free tax advice for 2021. Generally, public libraries at your place will have brochures and booklets from the IRS about the latest tax laws and requirements.
Wrap Up
None of us would like to default on paying taxes and getting returns. However, how to file taxes and get the best returns under laws is important. And we require advice from experts. The above resources should help you file taxes quickly and properly in 2021.