Nowadays, there're several apps and websites where you can make money by doing some side gig or completing minor tasks. Top among the list of such websites and apps are those offering paid online surveys. Meaning you can complete an online survey and get some money for your efforts.
Obviously, these websites and apps that provide paid online surveys won't make you rich. In the sense that they don't really pay lots of money that can support your monthly household expenses or even pay for your gasoline. However, these surveys do offer smaller amounts of money that are useful to step up your savings or shave off a few dollars from your shopping bills.
One such online paid survey website that you can find being reviewed nowadays is Crowdtap. Since it's a relatively unknown website and app to many, a lot of people are giving different opinions about Crowdtap.
Also, there're questions about whether Crowdtap is legit, to begin with, and how much money anyone can actually earn through them.
If you're among those thousands of Americans that would like to use Crowdtap or haven't heard of it earlier, continue reading. In this article, I will present a fair and unbiased Crowdtap review.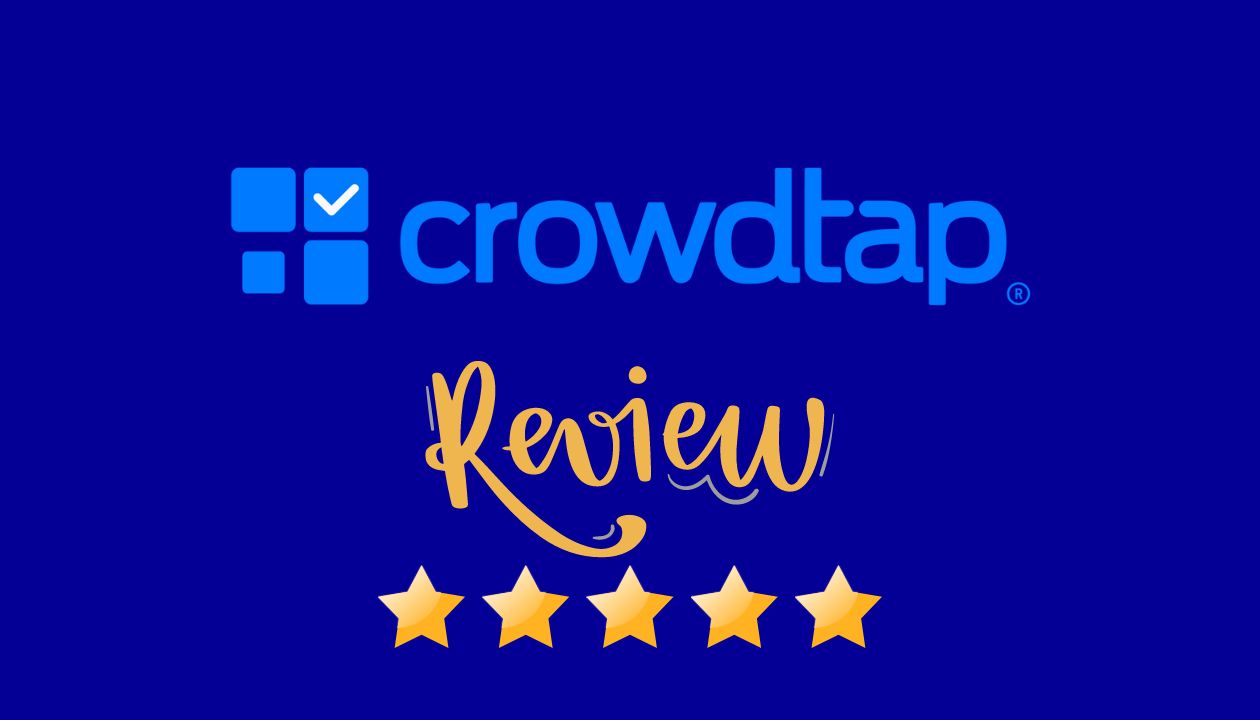 What is Crowdtap?
To begin with, Crowdtap is a market research company. That means they conduct surveys for their customers and provide feedback regarding their products and services. Such feedback helps their customers to improve the quality of their products and services or upgrade branding and market positioning or simply, to make new ads and reach more persons.
For such market research, Crowdtap requires persons such as you and me. That's because we are consumers and can provide vital feedback to their customers, that are usually companies making products or offering services.
In return for their market research services, Crowdtap gets money from their customers. In turn, Crowdtap pays you and other persons in their survey community some money to encourage you to complete a survey.
Like most online paid survey companies, Crowdtap doesn't really offer cash for your efforts to complete online surveys. Instead, they offer points for every survey that you complete successfully. And these points can be redeemed for some freebies, which I will explain later in the article.
Crowdtap welcomes members of the public to respond to their surveys in order to get as many people as possible to respond. That's exactly where people such as you and I come in. That's because our opinion matters to their customers.
Workings of Crowdtap
Crowdtap works in a very simple manner. In any case, the website and the app are designed for simplicity. This means, neither you nor any other person that takes the survey needs to write out long essays or reviews.
Registering on Crowdtap to become one of their online paid survey community members is easy too. Simply visit their website, fill in the necessary details, including your email ID, location, age and gender, and you're already in business. Usually, Crowdtap accepts your application to become a member of their online paid survey community within 24 hours.
Once your application is successful, start completing their simple online surveys that are available both in-app and online to earn points.
Also Read:
Crowdtap is Different
However, this is where the similarities between Crowdtap and other similar websites that offer online paid surveys ends. Crowdtap is different from other online paid survey websites and apps.
On Crowdtap, the surveys are very simple and involve only ticking a few questions. The entire process of starting and completing a survey takes barely two minutes. On most other websites, you will require anything between five minutes and 30 minutes or even more to complete an online survey.
One more excellent feature of Crowdtap is that you don't need to write long reviews or express your opinion in the form of essays or write-ups. As I said earlier, all you have to do is answer a few short questions to complete a survey and get the points.
Getting Points on Crowdtap
You get points for every online survey that you successfully complete on Crowdtap. These points depend on the number of questions in the survey. Usually, there are between one and 10 questions in each survey. This means you can earn one to two or even five points for every survey that you complete successfully.
You will find an online point counter on your app or the website when you access your account. You can easily determine how many points you have collected. They also have an easy redemption guide that indicates how many more points you can get before you cash out.
Rewards on Crowdtap
Generally, you will need a total of 1,000 points to get your payout. The payout isn't cash. While it's true that some apps and websites for online paid surveys pay money, Crowdtap doesn't hassle itself with cash rewards.
Once you collect 1,000 points, you can ask for a payout worth $10. This payout is in the form of a free shopping coupon. Broadly speaking, these coupons are valid for online and offline purchases from large stores such as Amazon, Walmart, Target and Kroger, to name a few.
Usually, you get the payout in a day or two. That means once you place a redemption request for your points and select the reward, the e-coupon will arrive in your email inbox within a couple of days.
Now, here's one more difference with Crowdtap. You can also request a physical paper coupon if you wish. It will be mailed to your postal address and can arrive within three days to a week. You can use these coupons or gift them to anyone if you wish.
Conclusion
I will end my Crowdtap review by saying that Crowdtap is legit and you can use it to make some money.  Earning 1,000 points for the minimum payout can take time, but it is worth the effort because you're using all that spare time to complete their online paid surveys. The payouts are fair and honest. They also have some more ways to earn, including referral of your relatives and friends to register and use the app.