Since early 2019, most of us have almost forgotten how it really feels to shop at a store. Instead, we're now familiar with online buying.
That's because the Covid-19 pandemic that struck the world in early 2019 forced us to buy almost everything online due to the need for social distancing and frequent lockdowns.
As a result, most clothing retailers have boosted their online sales while closing showrooms and brand stores to meet the demands of lockdowns while operating on lesser profit margins.
As showrooms and brand stores close, their expenses on-premises and payroll are becoming lower. Hence, a lot of clothing stores, in particular, are passing these benefits to their customers.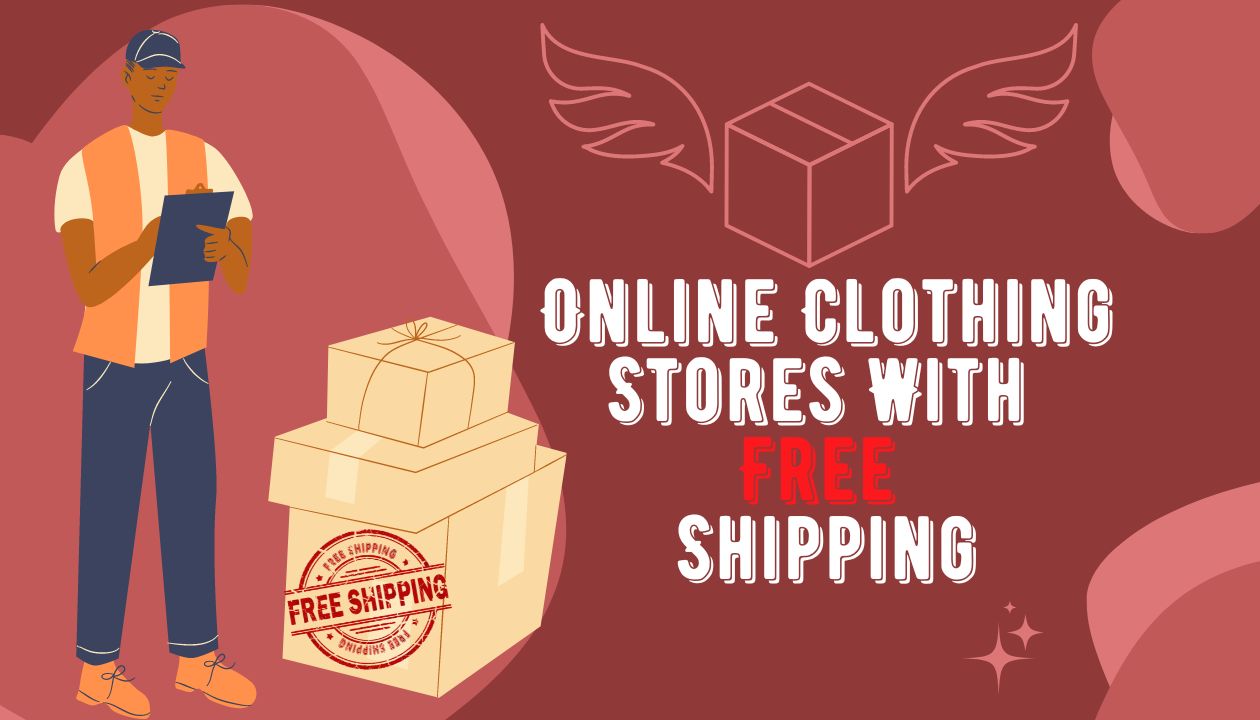 How Do Clothing Stores Give Discounts?
Obviously, you would be wondering how clothing stores give discounts. Therefore, I will describe some of the simplest and best ways that such stores, especially online clothing stores, offer discounts.
Buy-One-Get-One-Free
This is perhaps the most attractive kind of all promotions that we look for. A lot of online clothing stores offer this buy-one-get-one-free offers. That means, if we buy some clothing item such as a shirt or skirt for $100, we can get another worth that value totally free of cost.
We can also buy one piece of clothing for ourselves and another for a spouse or kid worth the same amount. However, the only catch is that the "free" item you get should also qualify for the promotion.
Free Delivery
A lot of online clothing stores use free delivery as an attraction for customers. Normally, most online clothing stores will give free delivery if the value of your order is, for example, $50 or more. However, some provide free deliveries also if your order is lesser than this value, such as $20.
This can be a seasonal offer only. That's because clothing stores often want to sell off fashion lines from the last season since there would be fewer buyers. Few people will buy spring clothing in fall. Hence, they sell the spring collection during the fall for the same price but with free delivery to attract buyers.
Membership Cards
We also have a lot of online clothing stores that will offer you a free membership card when you buy clothing worth a specific amount. This card is actually membership of their loyalty club. In future, whenever you buy more clothing, the store will add points to your loyalty account.
Each of these points is worth a specific sum of money. When you collect a certain number of points, it's possible to redeem them and get some free clothing items from the store. However, in such cases, you might not get free shipping and instead have to pay for the delivery.
Seasonal Sale
Of course, all of us know what's a sale. It's that period when a store offers stuff at discounts and special offers. Usually, a sale consists of several things. For example, an online clothing store can offer free delivery as part of the sale or even a buy-one-get-one-free promo.
As I mentioned earlier, these are done to clear out stocks of collections that are from previous years and seasons. Also, online and offline retailers offer collections or garments that haven't become popular or had few takers to clear away stocks and get the money for newer collections.
Coupons
Maybe you're using coupons to slice a few Dollars off your monthly grocery bills. At the same time, there're superb discount coupons available for clothing too. Any good couponing website will display these coupons when you search specifically for discounted clothing.
Some of these coupons slice a few dollars off your total bills, while others are valid for specific clothing items only. And yet others give you cashback, and a few more are useful for getting free shipping of purchases. Usually, coupons can't be used with other promos that an online store is offering.
Free Shipping Reasons
Does this bring another question to our minds? How can any online clothing store afford free shipping from one part of the USA to another? Who pays for this shipping? Are there any hidden charges?
I will answer these questions.
To begin with, When it comes to online clothing stores with free shipping, there are no hidden fees. At the same time, check whether free delivery is available for your location since some stores offer it for specific areas only.
Here're the two main reasons why clothing companies give free shipping, and there are no hidden charges to worry about.
Logistics Arrangements
Normally, online clothing stores or in fact every online seller, has logistics agreements with various companies. These agreements state that the logistics company will carry and deliver an unlimited number of packages for a fixed period, such as a month or a year, for a specific amount of money or free.
This means the online seller doesn't have to pay anything for delivery at your address since they don't bear any extra costs. The unlimited packages clause covers the expense.
Shopping Above Specific Amount
Usually, every online seller gives free shipping only when you buy more than a specific amount of money. For example, you might get free shipping only when you buy $50 or $100 worth of clothing from an online store.
This depends on every retailer, and there're no hard and fast rules as such. In some cases, an online seller might make a spot offer of free delivery, while others might ask you to buy specific items to qualify for free shipping.
Paid Loyalty Programs
Amazon Prime is a classic example of a paid loyalty program. You will pay a specific fee to Amazon every month or three months or even a year. In return, Amazon gives a slew of benefits such as free premium music and videos, free or faster delivery, sneak peaks into products awaiting launch and many more.
These companies promote their paid loyalty programs because they're aware that your fee would more than cover the shipping fees for your purchases. Millions of people join such programs, which helps these online retailers to cover their shipping costs.
50 Cheap Online Clothing Stores With Free Shipping
Since we're now aware of why online stores generally provide free shipping, let's explore some of the topmost and best online clothing retailers where you can buy and get doorstep delivery free of cost. This list could help you save some money the next time you shop for clothing.
1. Amazon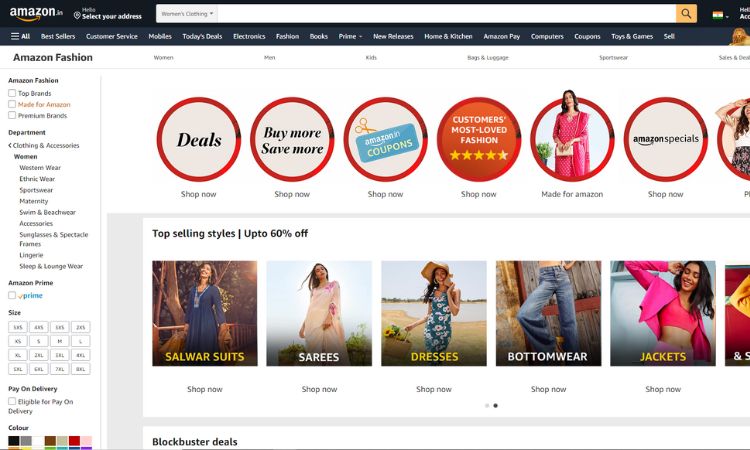 Obviously, Amazon is your best bet when it comes to cheap online clothing stores with free shipping. They have millions of clothing items to suit all budgets. Amazon offers free shipping to Prime members as well as on specific clothing items and during sale. You can use amazon review sites and a few amazon hacks to get free stuff and save money.
2. eBay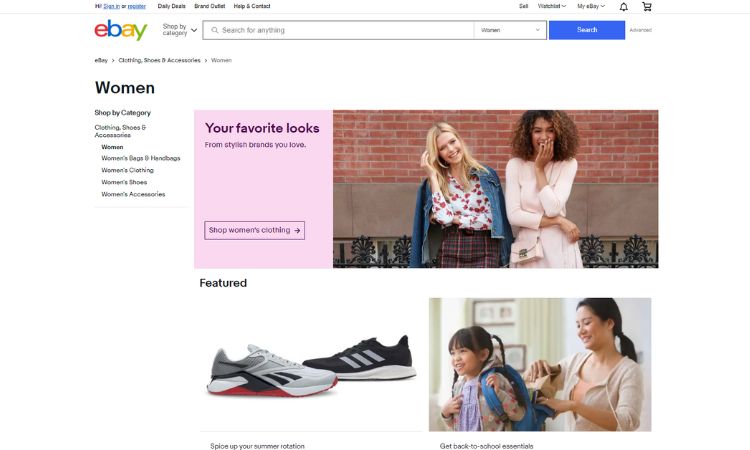 eBay is one of the best online stores to get free shipping on clothing. You can look for new as well as used clothing on eBay. Usually, free shipping is given by the seller and eBay by itself doesn't ship the goods, except in cases where the seller wants to use the services of the website. eBay is one of the best places where you can sell your old clothes for extra cash.
3. Facebook Marketplace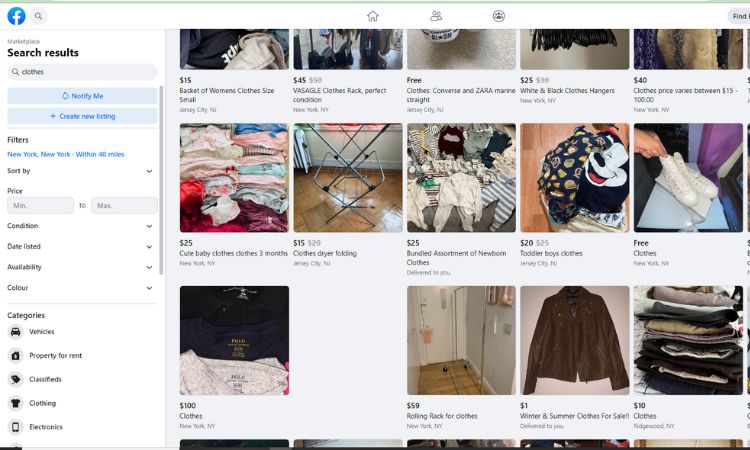 The third best place to get free shipping on clothing would come as a surprise. That's Facebook Marketplace. Usually, posts for selling clothes on Facebook Marketplace are seen in a small area only, around the seller's location. In such cases, the delivery is free because it's local vendors, and shipping doesn't cost them much.
4. Etsy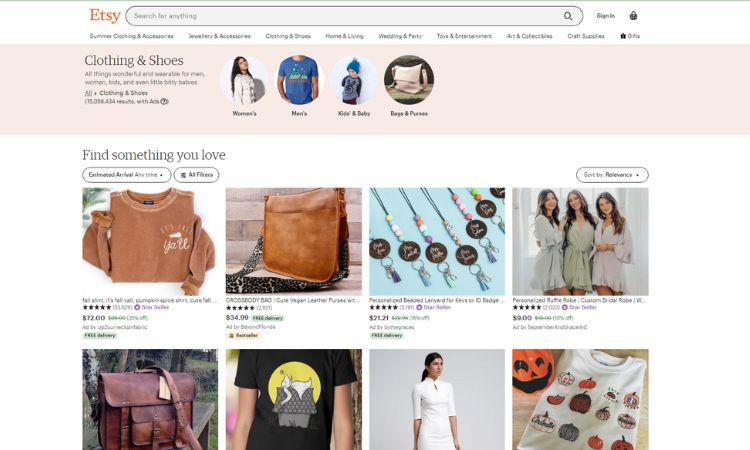 Etsy isn't only about clothing. You can buy almost anything from the thousands of marketplaces that thrive on Etsy. However, Etsy serves only discerning buyers looking for exclusive, rare and handmade stuff. Here, you can find budding designers who will give you free shipping. You can also find some very exclusive clothing stores that provide free shipping if you're willing to pay that extra price for haute couture.
5. Shopify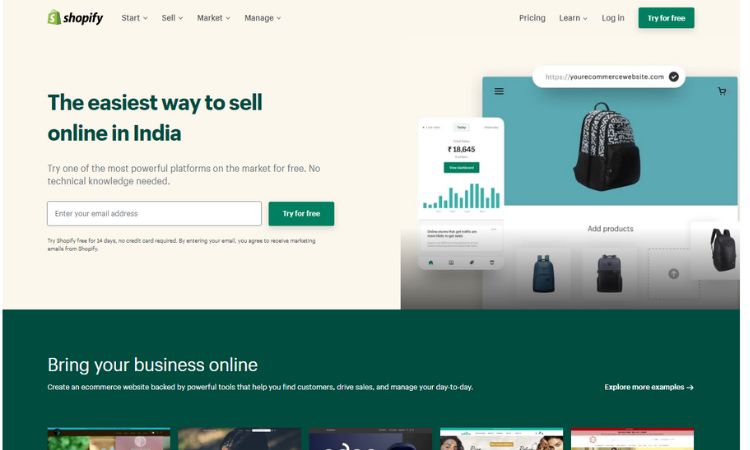 Shopify is another portal where you can find many marketplaces selling handmade clothing. These are common clothing items, including crochet pieces, among others. The small entrepreneurs that own these marketplaces usually include the shipping costs in their sale price. Hence, you can get free shipping on clothing from most marketplaces on Shopify.
6. Ali Express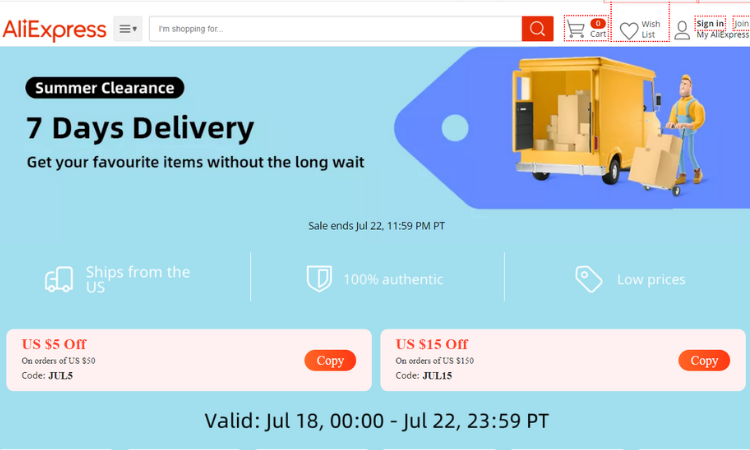 Ali Express is based in China. Usually, people visit this website for lots of cheap but good-quality clothing made in China. All sellers on Ali Express provide free shipping because of the fierce competition. You can find lots of drop shippers from China that add free shipping as an attraction for their customers.
7. Reebok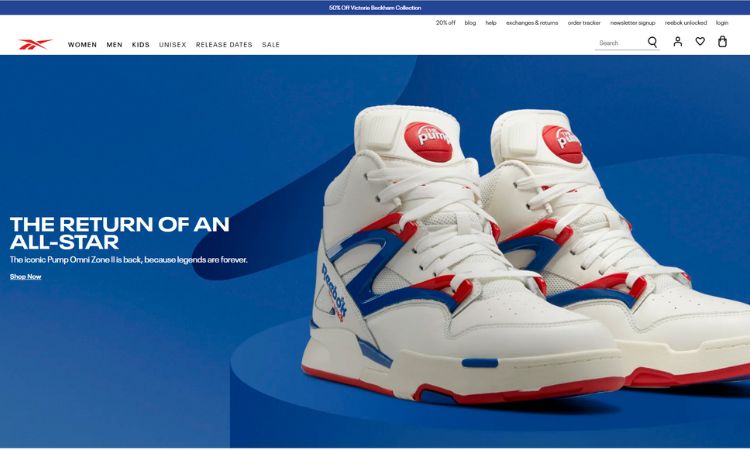 Reebok ranks among the topmost brands for sports goods. They also have lots of varieties of clothing for sportspersons. For most online orders, Reebok provides free shipping on clothing.
8. Adidas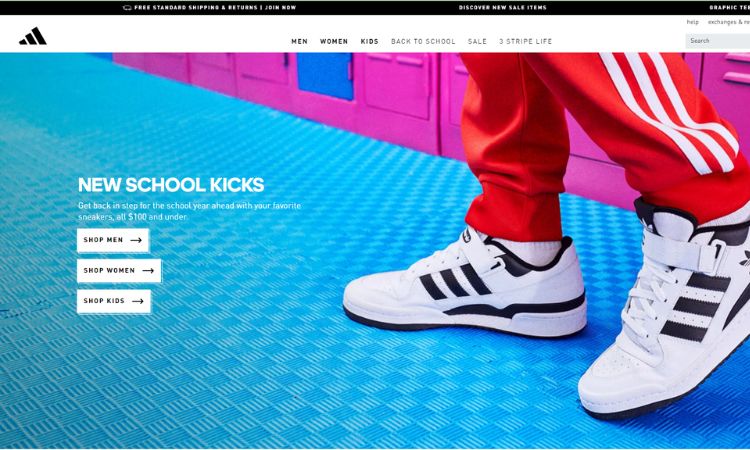 Adidas is a German company with extensive operations across the USA and a dedicated online store for the brand. You would surely know that Adidas is part of the big-five sports brands in the world. They also provide free shipping on sports clothing.
9. Nike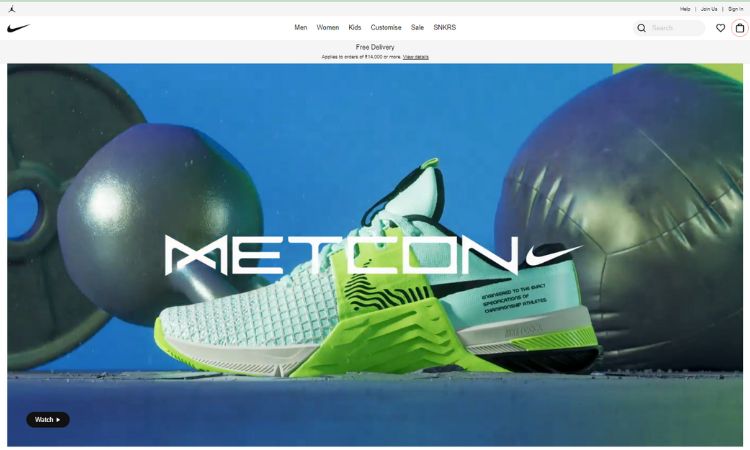 Also, one of the top five sports goods companies in the world, you get free shipping from Nike when you buy their sports and casual clothing. They also give free shipping during their sale and other events to promote the latest range of sports clothing.
10. Puma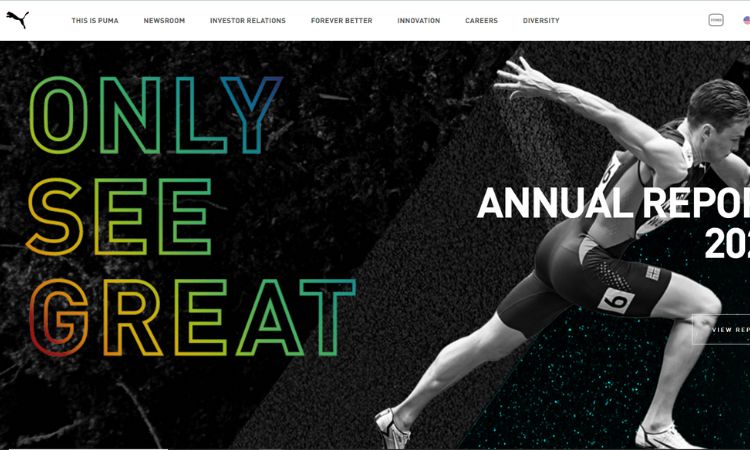 Another online store that ships clothing for free is Puma. Maybe you know that Puma is also among the top five sports brands of the world. Understandably, their products are reasonably priced for the quality, and they offer free shipping for clothing and other stuff too.
11. Walmart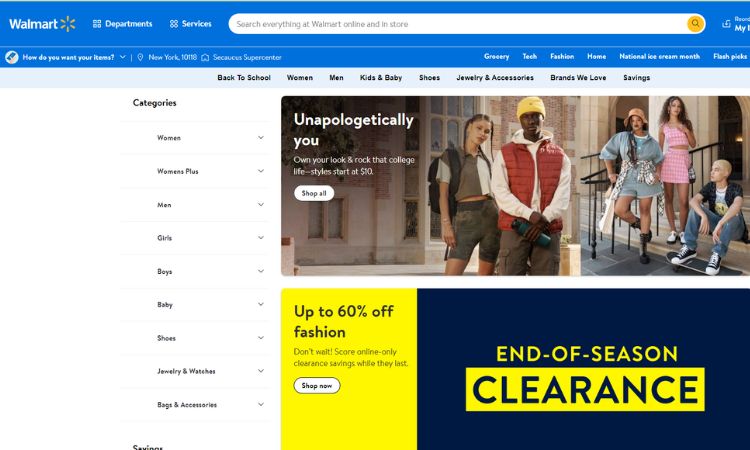 If you shop for garments at Walmart, you can get free shipping too. However, the value of your order needs to be above $60. Also, only select clothing qualifies for free shopping on Walmart's website and app.
12. Target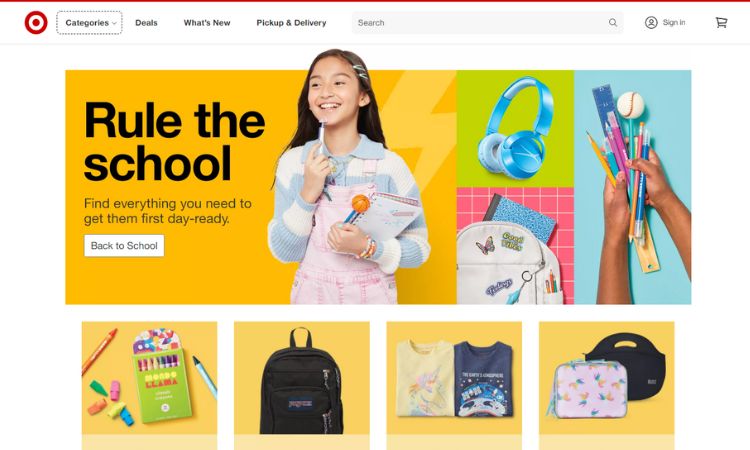 Target chain of superstores also provides free shipping of clothes for orders over $60. Some items from your order might qualify. Check their online store for details.
13. Sears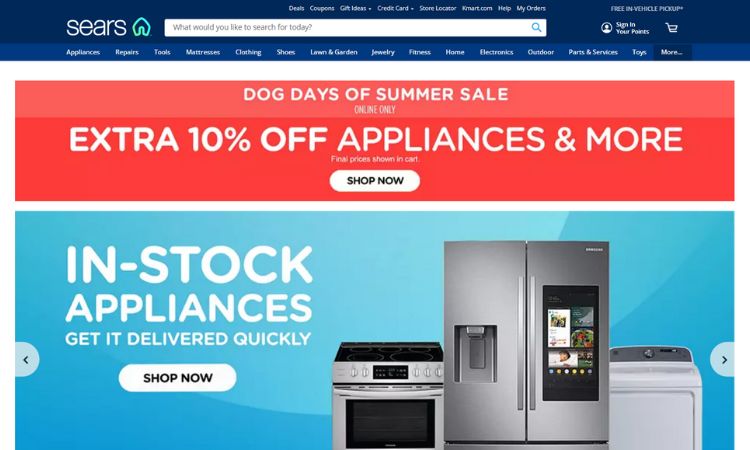 Sears chain of superstores operates only in specific parts of America. However, you can order clothing from them which they deliver across the country. They usually provide free shipping for clothing over $199.99.
14. Costco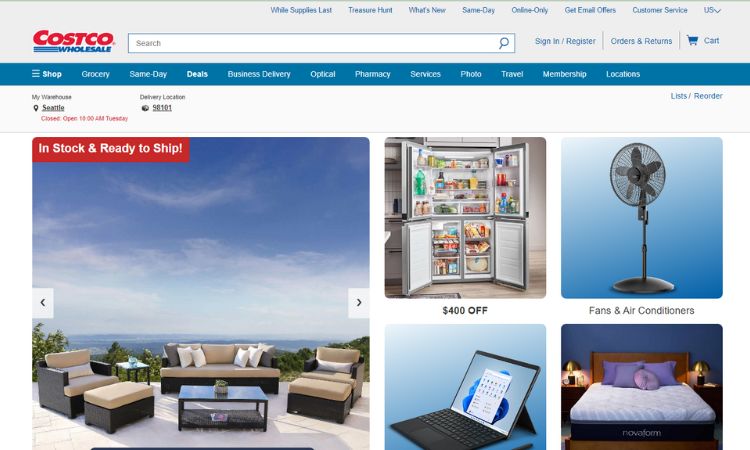 Costco is yet another superstore chain from where you can avail of free shipping as well as lower-priced clothing. Look for their special offers on free shipping on their website.
15. Safeway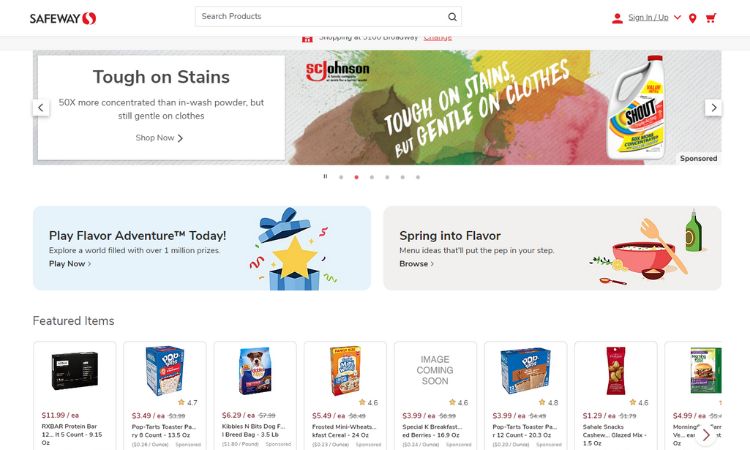 And finally, another giant chain of superstores that offers free shipping of clothing items is Safeway. They have very economically priced clothing items, and you can order worth $199.99 for free shipping.
Other Stores that Offer Free Shipping on Clothes
These are the top 15 stores where you can avail cheaper clothing as well as free deliveries. In addition, I am listing some more stores that offer free shipping if your order exceeds a specific amount.
Ways to Get Free Shipping
Before you order clothing online, look for all the five methods of getting discounts that I described earlier in this article. That can help you save a lot of money. Furthermore, you can get free shipping on clothing during festivals and seasons too as well as sale held by various online sellers.
They also provide free shipping when you buy from specific stores and become their loyalty club member. Look for such offers too. However, in most cases, the order has to be worth a specific value only to qualify for free shipping.
Conclusion
Saving on shipping can actually help reduce the cost of clothing. The simple reason is that when you pay for shipping, it actually increases the price of the clothing items that you order. Therefore, try for free shipping using any of the ways I describe above and the 50 online clothing stores on my list.