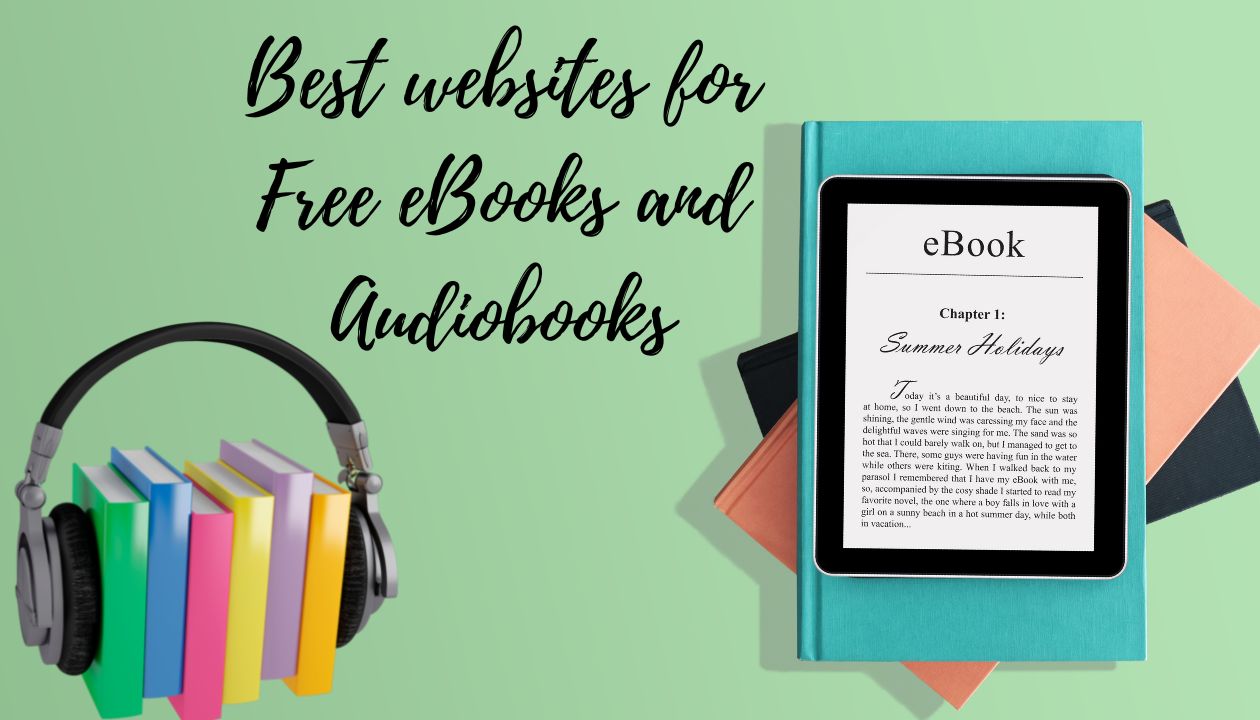 Having a good library is the dream of most people that love reading. Often, fulfilling this dream is impossible because of two main reasons. Firstly, good books cost a lot of money.
And secondly, we need a large space to make this library at home or office. Also, most of us don't actually have the time to go and search for good books to develop a library carefully.
However, the Internet and computer technology now helps us to actually build an amazing library that needn't cost much. You can also carry this library in your pocket to read books whenever you want.
If you're wondering how is this possible, then I have a simple answer. Instead of collecting physical books printed on paper, you can simply download free ebooks and make a collection of e-books.
That's because millions of e-books are available free of cost, and you can easily download ebooks for free and store them to read whenever you want.
Who Gives Free e-books?
There're as many as 20 top websites where you can easily download free ebooks. These e-books are free for several reasons. I will list them so that you know what you can expect while downloading these.
Ad Supported Websites
There are a lot of websites that are supported by advertising. These ads come from many sources, such as those taken directly from a business or others displayed on the website by Google AdSense. When people visit these websites to download free e-books, they see the ads. And sometimes, they click on these ads too. This generates revenue for the website. Therefore, by giving free e-books, they're actually getting more and more people to see these ads.
Also read: Ways to Make Money Online With Google
Budding Authors
Budding authors are often unable to sell their books online and offline. As a result, nobody sees their work, and they often go without proper recognition and fame. They lose out on millions of Dollars they could earn as a celebrity writer. Therefore, to get popular, such budding authors upload their e-books on various websites and give them free. This allows a lot of people to download and read their works, which could help these authors make a mark or impression as a good writer.
Also Read: A Guide to Write Your Own eBook, Sell it And Make Money
Promotions
Some websites will offer only select portions of a bestseller book for free. This is done to promote the book. Anyone that wants to read the full book has thus to buy it. Though such books aren't really complete, they can provide a lot of information on a specific topic or subject. You can download these books that are mainly meant for education. You can get a discount on the book as promotion too.
Religious Organizations
Most religious organizations in the world offer free e-books. This is done to help followers of that faith to know more about its customs, traditions and festivals, among other things. And such free e-books can also help them attract a lot of people to follow their specific faith. These e-books are also available by mail order. All you have to do is provide your email ID, and the e-book will be sent to your inbox.
Rare Books
Often, books that are rare and no longer available at libraries or stores are given free as e-books. These can include works of authors that are no more in this world or books whose printing stopped several years ago. By offering such free e-books, these organizations and their websites wish to keep the names of an author as a memory in people's life.
Popular Books
Some authors and publishing houses give free e-books merely because it's very popular. The author has made enough money from the sale of a specific book and now wants more people to read it. Hence, they give it free as an e-book. The same holds good for publishers who wish to give away free e-books because the sale of physical books is no longer attractive due to lower demand or lower profits.
Requirements to Download Free E-Books
Actually, there're no major or expensive requirements if you wish to read or collect free e-books. However, it all depends on the number of e-books you wish to collect and the purpose you will download them.
Here are some basic requirements that you could consider before downloading free e-books.
Amazon Kindle Reader: This is the best way to read e-books. You can buy one if you'll be reading frequently. It is not very expensive if you're a book lover and it's a one-off investment.
External Hard Disc: This is a piece of hardware that's extremely important if you'll be downloading too many e-books. That's because storing them can consume a lot of space on the hard drive and memory of your computer or laptop. Avoid this by buying an external disc for storing your e-books.
High-Speed Internet: This is very essential since e-books run into hundreds of pages. Unless you have a very high-speed and reliable Internet connection, downloading e-books and audiobooks can become very slow and tiresome.
For audiobooks also, the same stuff can be used efficiently. The only difference would be that often, audiobooks consume more memory on your computer than simple e-books. Therefore, an external storage drive will prove useful.
20 Best Websites to Download Free eBooks and Audiobooks
Now that you know why free e-books are available and what're the things to need to get these free e-books and audiobooks, here's my curated list of websites from where you can do so.
1. Amazon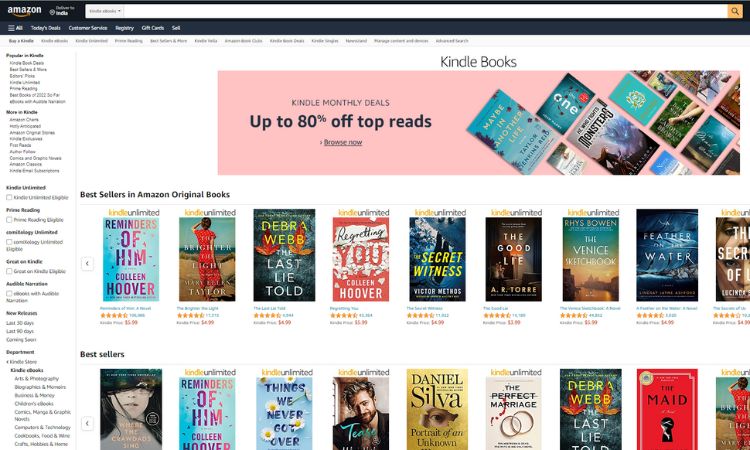 Amazon offers tens of thousands of e-books and audiobooks for Amazon Kindle users. All you require is a free Amazon account to start downloading these e-books and audiobooks. You can find free e-books and audiobooks from almost every genre here.
2. Project Gutenberg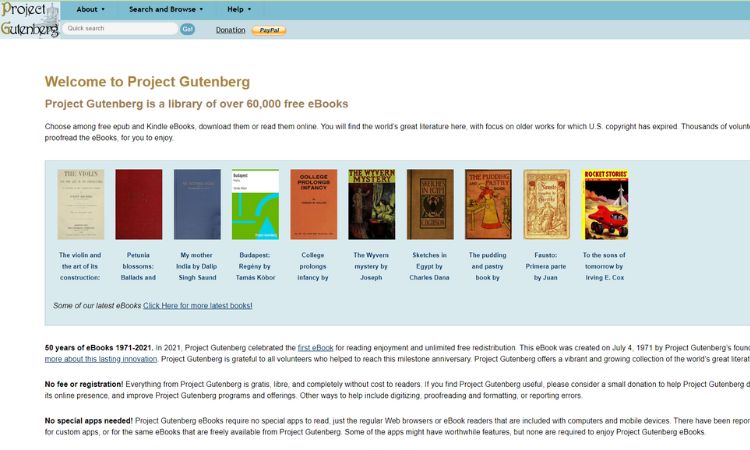 Project Gutenberg is possibly the most visited website for people to read and download free e-books of all kinds. They have close to 60,000 titles from current and classic writers available in different languages too. You don't need an account to download e-books from here.
It is one of the best platforms to get free kid books online by mail.
3. International Children's Digital Library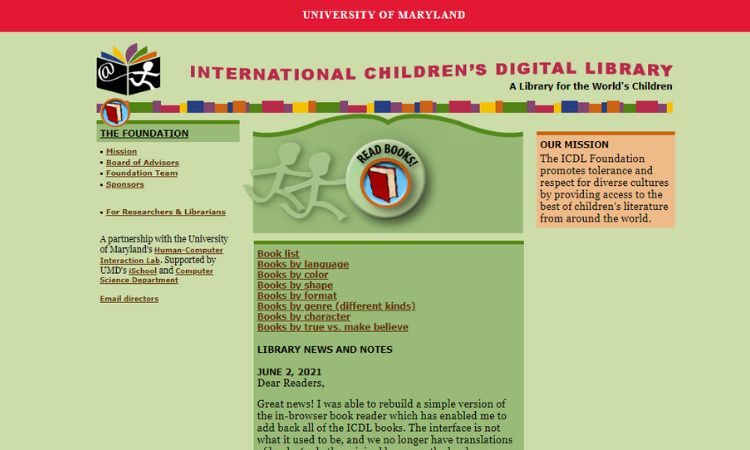 As the name suggests, this website contains books for kids of all ages, including a lot for early teens. You can find books for children in various languages. It's possible to search for books by the names of famous characters of Walt Disney, Hanna-Barbera or Universal Studios using their search engine.
4. Read Print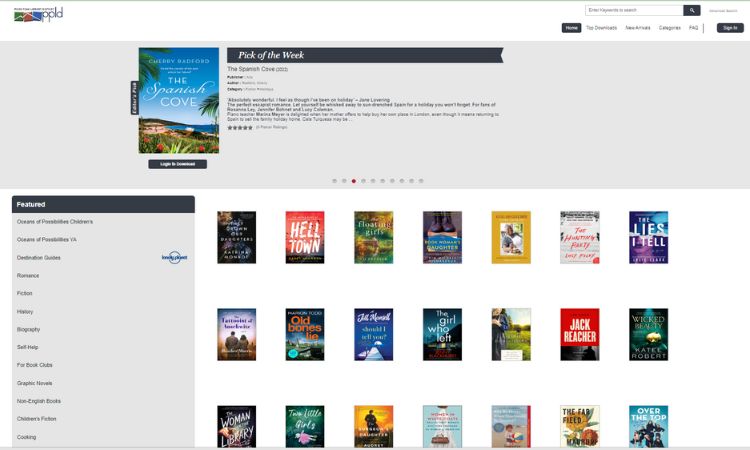 This is a very user-friendly website that allows you to track books that you've read or left incomplete. You can also link this website to your Amazon Kindle Reader if you're a member of Kindle Unlimited.
They offer various options for reading books. One is through the simple dashboard on their website and the other over Amazon Kindle Reader.
5. Feedbooks.com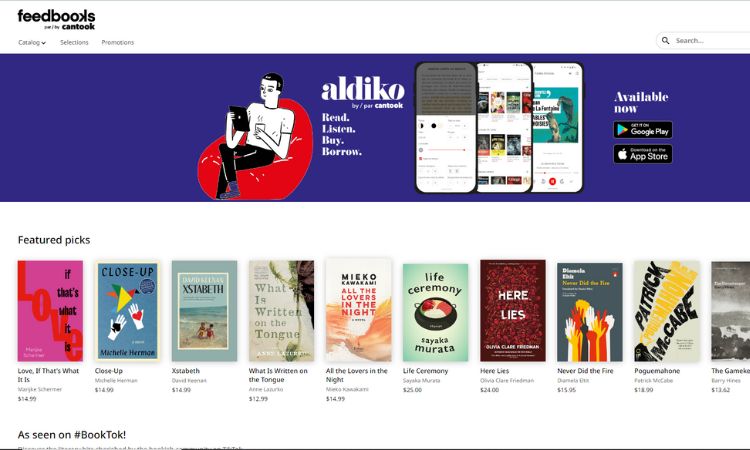 You have two options when you create an account for free at Feedbooks.com. One of these is to read any of the thousands of free e-books and audiobooks online. The second is to download them and read them at leisure, offline. You can access their entire library, where all books are listed in index form by the author.
6. Archive.org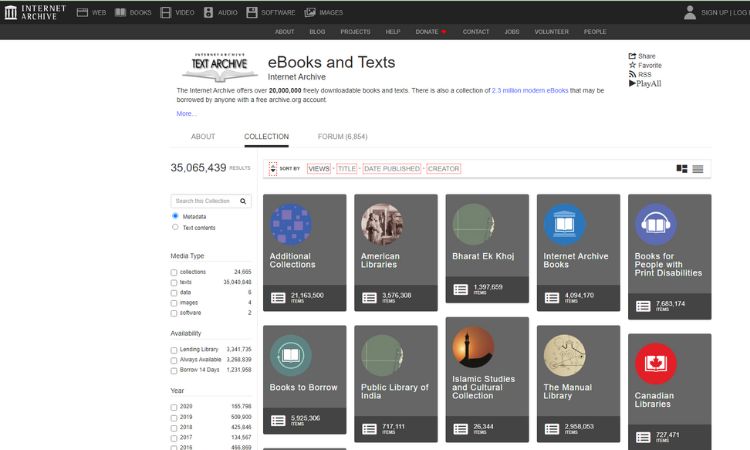 If you're looking for government-issued books, textbooks and educational books, Archive.org can be a good website to visit. They have other kinds of books too. However, Archive.org connects with digital libraries of various US states, such as California and Colorado, so you can easily find Federal publications here.
7. Authorama.com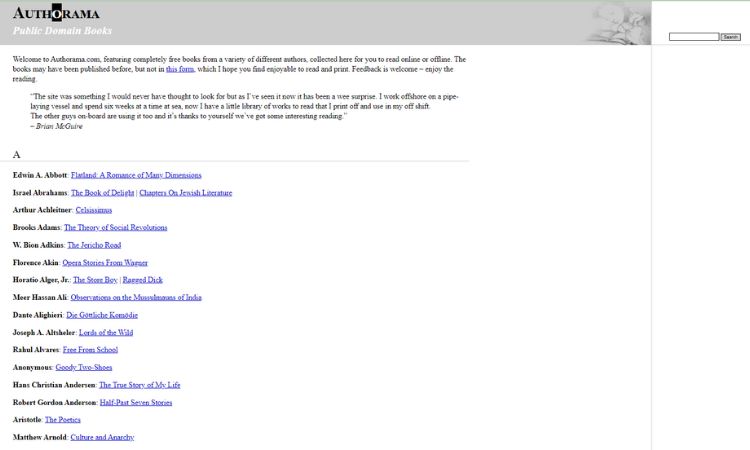 Primarily, Authorama.com is a German website. However, they have thousands of free e-books and audiobooks in English too. You have to open a free account online and access these books. Authorama.com lists books according to their genre and alphabet, which makes them easy to find.
8. Librivox.com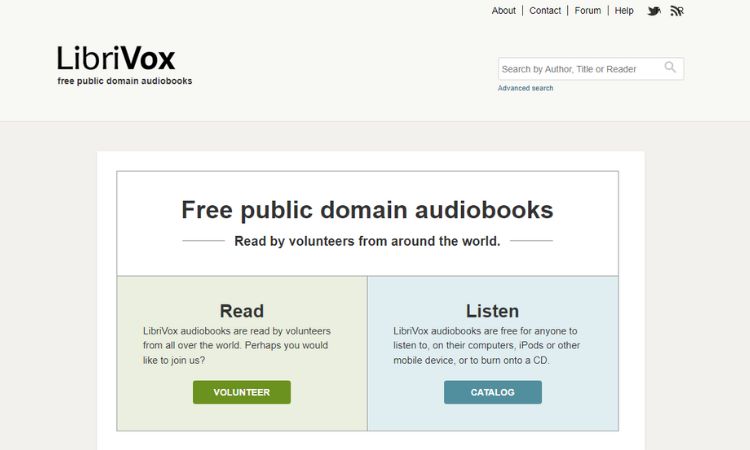 If you're looking only for audiobooks, try Librivox.com. They also have RSS feeds on some books. They have several thousand audiobooks in different genres, but you might find the collection isn't very extensive.
Yet, they have some of the best audiobooks in the world that you can listen to or download. They are also available on Amazon Kindle.
9. Free Computer Books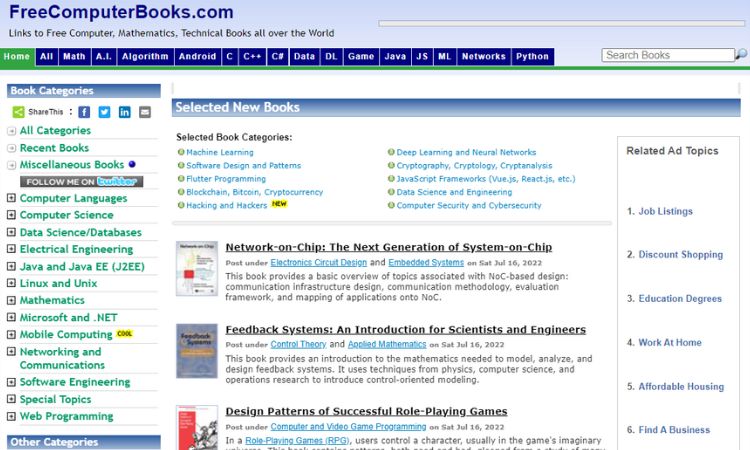 Free Computer Books, as the name suggests, is all about hardware and software. You can find all sorts of books, college notes, tutorials and news articles about computers and software on this website.
They have textbooks for various things such as software development, Artificial Intelligence Programming, Coding and other related things.
10. Manybooks.com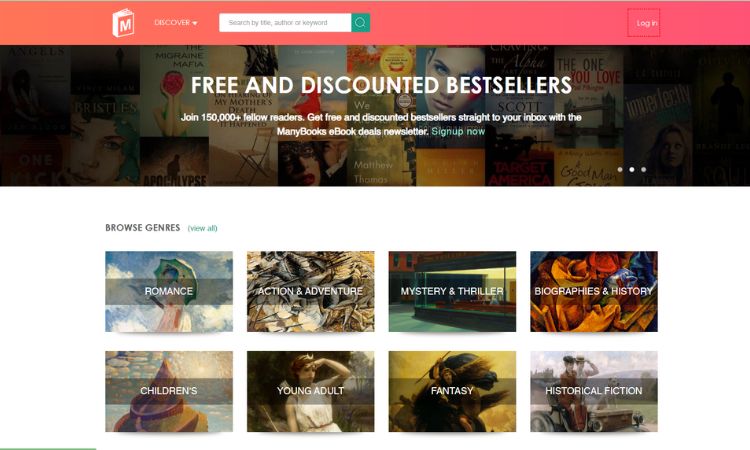 For all of you that are the proverbial bookworm, try Manybooks.com. This website is one of the most famous in the world for free e-book downloads and audiobooks.
They list tens of thousands of titles of both current books, out-of-print and rare books from various authors. This website is useful for the entire family.
Also Read: Best Ways to Get Paid to Read Books
11. Wiki Books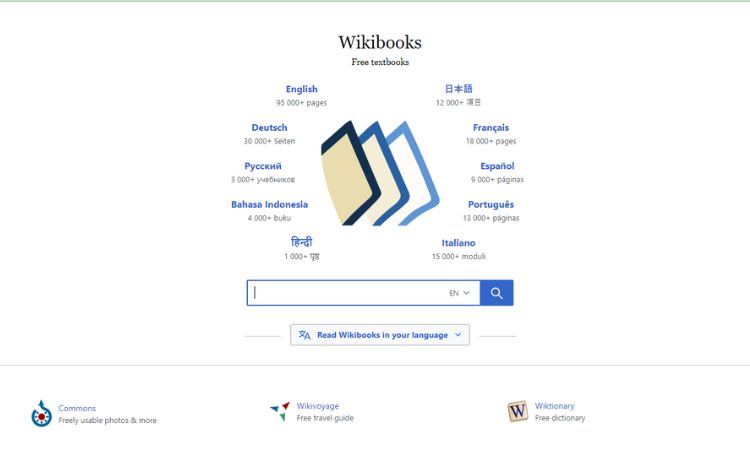 Wiki Books isn't really a Wikipedia of books. That's because they have only a select collection of school and college textbooks and reference books as well as college and study notes.
You can also find some interesting literature for children studying at various levels at schools. Use this website if you're interested in higher studies for kids or as a student.
12. Digital Public Library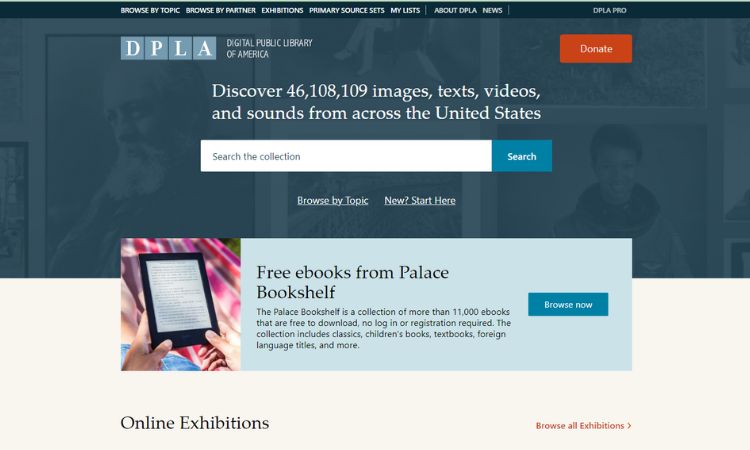 Digital Public Library is all about American culture, heritage and literature. This website belongs to the Federal government. It features a large collection of e-books, audiobooks and digital books from various top American authors and statespersons.
The Digital Public Library also enables you to access various museums and other smaller public libraries in the US.
13. CU Digital Library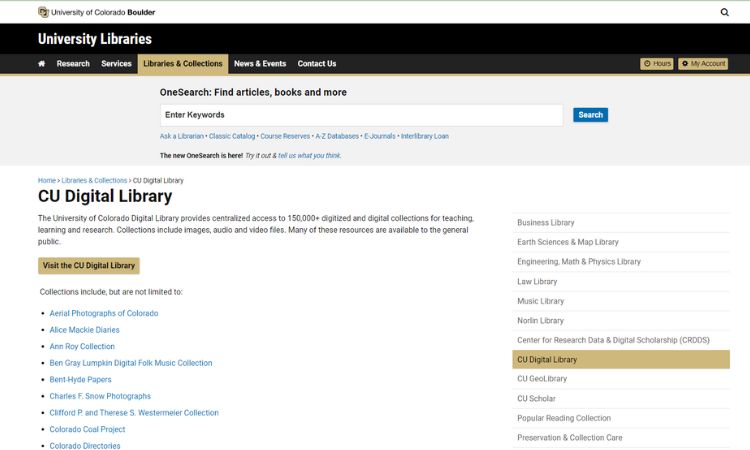 The CU Digital Library belongs to the University of Colorado- Boulder. This is a truly amazing library from any university in the US. They have more than 150,000 digitized books that are useful for teaching, recreational, learning and informative purposes. You have to create a free account to access the CU Digital Library.
14. Harvard Library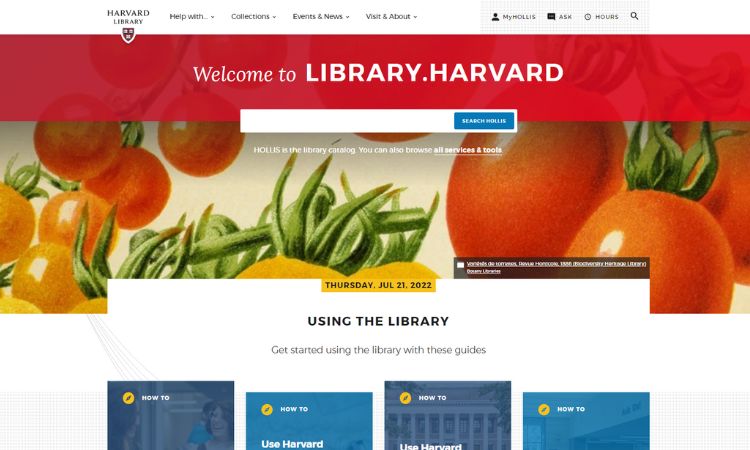 Harvard University in Cambridge, Massachusetts, is one of the leading educational institutions in America. It is an Ivy League university. You can access thousands of e-books and audiobooks about everything from the history of slavery in the USA to modern economics from this wonderful digital library.
However, they have certain terms and conditions for people to access this free library.
15. National Digital Library of India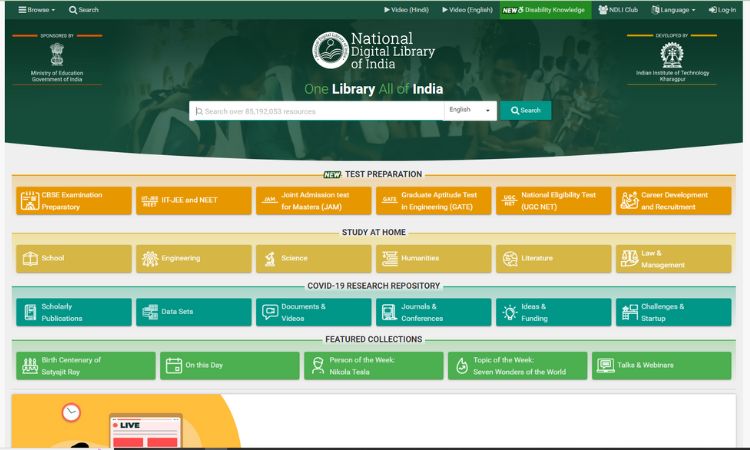 Maybe you're surprised at the name of the National Digital Library of India. The reason I include it here is for the simple reason that here you can find a goldmine of e-books that provide valuable insights into Asia and the ancient world.
This library is owned by the government of India and has a very vast collection of e-books, studies in India and abroad and many other interesting materials.
16. ScienceOpen.com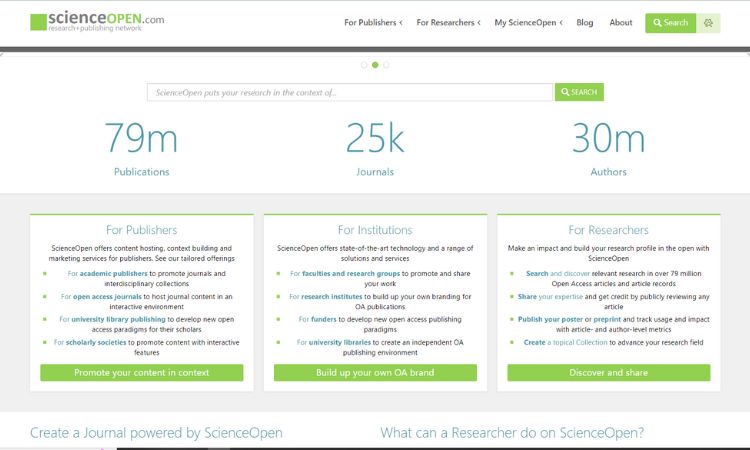 Anyone looking at expanding their knowledge of science and any of its subjects can't afford to miss ScienceOpen.com. They have a very large collection of books in various fields of science. This website is suitable for school kids and adults.
A school student can find valuable resources for learning while college students can access more knowledge about their subjects. This is a very interesting website for everyone.
17. Questia.com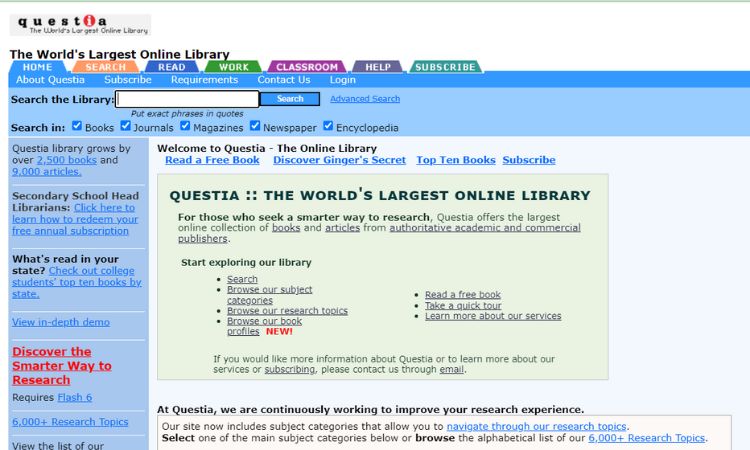 Questia.com gets its name from the English word 'Quest' which means to search or seek something. And Questia.com lives up to its name because it offers thousands of e-books and audiobooks for free, on various subjects.
You can find e-books and audiobooks to learn anything or simply use their large archive and collection to read books as a pastime.
18. The Literature Network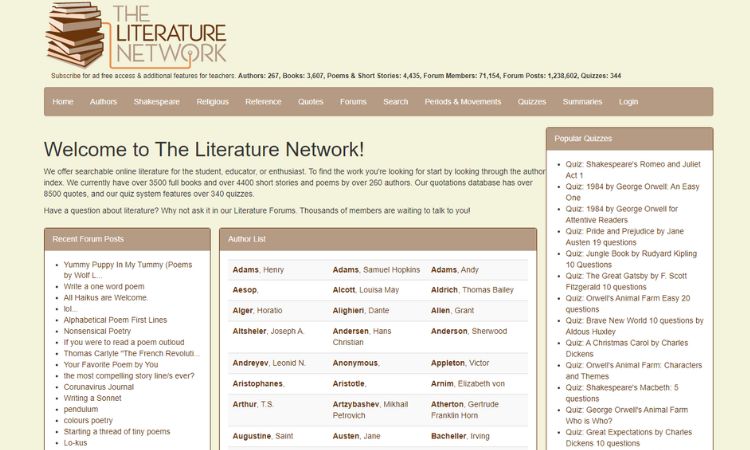 The Literature Network is primarily for persons that have a keen interest in reading classic books and those written by famous littérateurs. They have a superb collection of current and classic books by existing authors as well as those from yesteryears.
You can also review a book on this website. Each review helps you to reach a higher level of membership and unlocks more books to read and download.
19. World Digital Library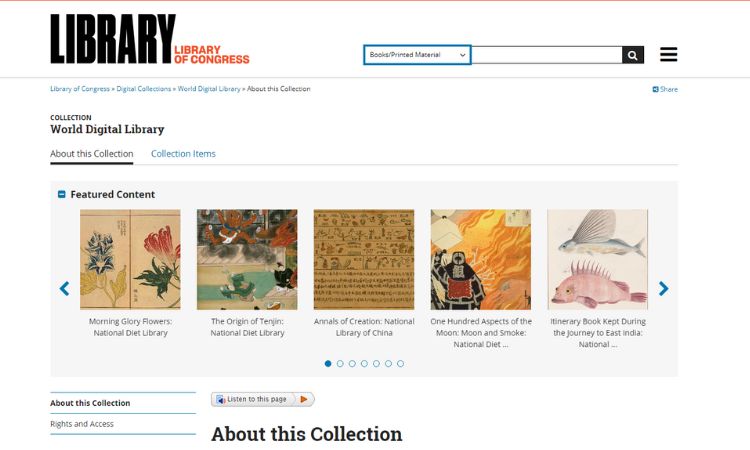 True to its name, the World Digital Library has over 100,000 books from authors around the world. About 60 per cent of all content available on the World Digital Library is in English but you can also find e-books and audiobooks in Spanish, French, German, Russian, Indian languages and Japanese, to name a few.
Their collection is divided according to language and genre, which makes it easy to look for something to read.
20. Digital PUL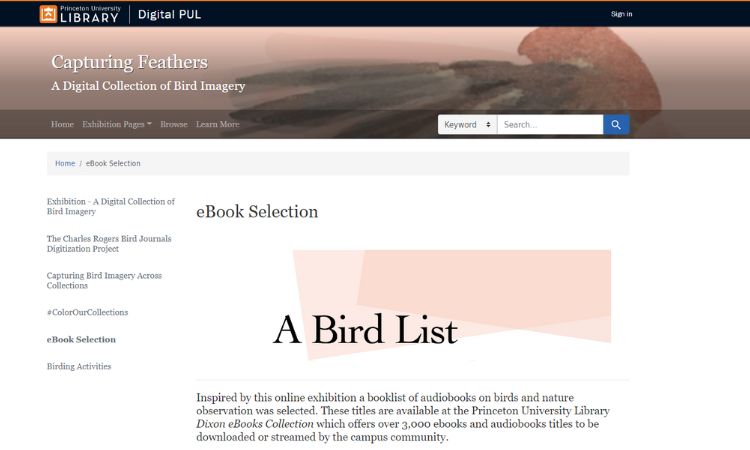 Digital PUL is the official name of the Princeton University Library. For those unaware, Princeton University is one of the topmost educational institutions in the US and the world.
Their digital library not only carries e-books and audiobooks from various genres, but you can also find digital paintings and art, commentaries and educational stuff on this website.
Conclusion
Generally, access to most of these digital libraries is free of cost. In some cases, you might require an account to access digital books, e-books and audiobooks on these websites. A few of them have a small one-off fee of $4.49 that includes lifetime membership too.