Working from home is not an easy job because you have to be smart managing two or three different kinds of tasks at one time. So how would you be productive when you have to do several things at one time? Well! There are many tools that could help you to increase your productivity.
Although working from the comfort of your home is one of the best job in the world but many people complains that it decreases productivity.
But here I am going to tell you about some of the tools which will help you in increasing the  productivity & are must for any home job or business.
Home Jobs are difficult because of multitasking hence you have to have these tools
These tools save your money and time and help in increasing your productivity several times
The best part is that all these tools are online software hence you need only a computer to use it
Moreover, many of these tools are free and you do not have to spend money
Everything is online in some cases and you do not have to worry if any data is lost.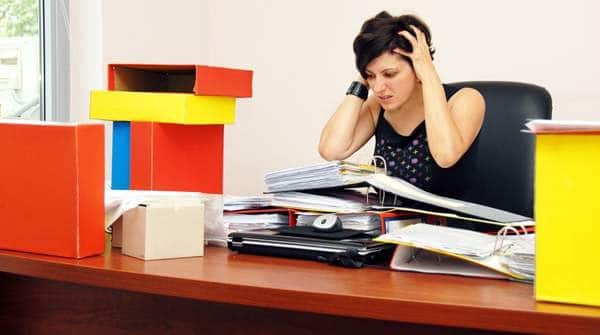 So these were some of the advantages of the tools that are going to increase your productivity.
Here are the top 10 tools that could increase your productivity. I have not arranged them in any order as you can start using any of these randomly.
There is no need to proceed in any order, we created the list haphazardly. You could start using any of these as you like it.
1. Dropbox
This is my favourite online tool. It makes things easy for you because of many reasons like
Easy to use and install. You can install and start using it in no time.
If you have employees who are writing articles for you because you have outsourced your job to them then they could submit their work through Dropbox. In a moment you would get their file that they just completed.
Then it is free to use. However, there is a limit to it and if you want more space then you have to pay. But, if you are working with word file then you don't need extra space and you could use Dropbox for free. If you have videos then you might have to buy a premium one otherwise it is free.
So these were few things about Dropbox I liked very much.
2. Google Docs
Next great online tool is Google Docs. Yes it is quite similar to MS Office however the best part of this online software is that you can share it with everyone.
Moreover, there are many applications in Google Docs that other software do not have. So some of the benefits of Google Docs are
Google docs is based on cloud computing and you can share data with anyone
You do not have to worry about the data once you created a file. Suppose you have a word document or excel spreadsheet then no tension of losing it because Google takes care of it.
It is free of cost and it also offers many other applications like creating images which are simple to use and comes very handy.
3. Evernote
Evernote is a tool that helps you to increase your productivity because you can plan your tasks easily.
I use evernote to jot down certain things by creating a time table. You can prioritize your job using this application.
You must remember that work from home jobs are very tiresome hence you have to have plan them in a right order so that you can complete it as soon as possible.
Create list of tasks and plan as you like
It is free and you can use all its features
Capture anything and access your work anywhere
Find new things on the internet
4. Skype
Another great tool for increasing your productivity is Skype. If you want to take help for someone about your job then you could use Skype to stay connected.
You do not have to waste money on calling someone because you could do it for free on Skype. You can use Skype for things like
Stay connected with your employees or other people in your community for free
Take guidance from others and talk to them regarding your home job
You do not waste any money on phone calls as it can be use for video conferencing also
5. Fiverr
You might have heard about this website, if you don't then you are greatly missing something. Fiverr is a place on Internet where you could get things done for just $5.
Yes, almost anything for $5. There are people of all kinds that are ready to do all sorts of things. You can use Fiverr in following ways to increase your productivity.
Outsource jobs like designing logos, images, designing covers etc to Fiverr
If your website faces some problem then get things done
You could get traffic to your website through Fiverr
There are thousand other things that you could get done for just $5 on Fiverr. And it will make your home job very easy.
Note: You can also make money on Fiverr and you can check this article if you want to know how-
6. ODesk and Elance
You could consider this point as continuation of previous. These two websites are best for hiring content writers and ghost writers also.
Work from home jobs includes various tasks like creating huge amount of content. And it is quite a possibility that you cannot create all content on your own.
Hence, you need to take help.
Outsource your content writing to Elance and strike a best deal.
Some of best ghost writers available that will write for you.
Rates are very competitive compared to other websites
Elance or oDesk are genuine website and millions of people trust them.
7. Kindle Reader
You can easy kindle reader on your computer for free. Although there is paid version but free is also good.
Kindle is easier to read compared to physical book and PDF format.
You save a lot of money because it is free.
8. Feed Demon and Yahoo Buzz
If you are managing a website for your home job then you need to read a lot for creating and updating new content.
You cannot read all the content on the Internet everyday because it is too much. Hence, the best way to do that is using RSS reader.
As Google has discontinued its service Google Reader, now you can use Feed Demon or Yahoo Buzz.
Feed Demon works really well and help in increasing your productivity in a following manner
Read and glance everything at one place
Easy to create bookmarks and managing it
It is free of cost and only thing you need to learn is using it
9. Twitter & Tweet Deck
Work from home jobs include following various people for updating yourself and writing good content daily.
You have to follow thousands of people from all walks of life, personalities from media, entertainment, politics, sports etc, then media houses, people from you city, your interest area etc.
All o
f that you can do it is using Twitter's Tweet Deck. You can follow them on Twitter and manage it through Tweet Deck.
Follow each individual
Create a list of your interest group
10. Buffer App
It is just like Tweetdeck where you can send the URL along with a description on to your Twitter stream.
Easy to use and less time consuming
Schedule your tweets for later usage
Easy to install on any browser like Firefox, Safari, Opera etc
So these were my 10 tools to increase your work productivity at home. So whether you have are doing any home business or looking for work from home jobs you should think of using of these tools.