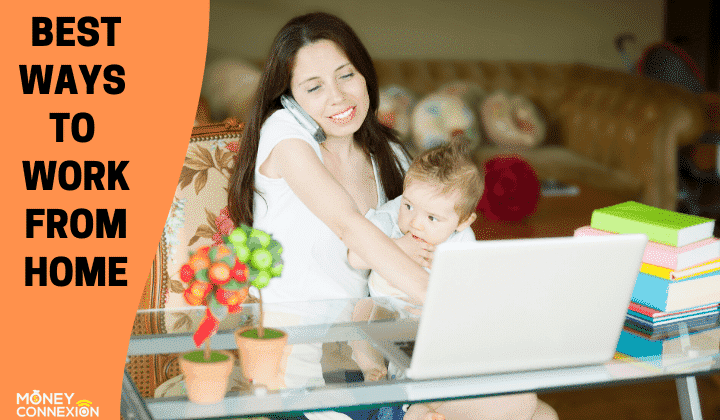 There was a time when I could never digest this idea of working from home. That was until the Novel Severe Acute Respiratory Syndrome (SARS) Coronavirus Disease-19 or Covind-19 pandemic began rattling the corporate world. Having no other option, I began working from home, like millions of others spread around the world.
Challenges to Work from Home
In my case, the bed would appear too tempting to take short naps. The lure of answering phone calls from relatives and friends while working remains overwhelming. And then there's this compulsion to spend time with family members who also remain at home, such as spouse and children or even parents and roommates.
Add to this the bustle of life outside home and frequent knocks on the door by everyone from salespersons to mailpersons. Also count in my tendency to listen to lilting and relaxing Oriental flute music.
Read: 30 Best Work from Home Jobs
Read: 12 Legit Online Jobs that Pay $15/Hour
You're Not Alone
Given these facts, there would be one question nagging my brains: "How to work from home and be productive?" I'll assure you it's not simple. Therefore, if you're struggling to find balance between work from home and productivity, remember you're not alone.
>> Paid $667 million to their members. $10 Signup bonus. Swagbucks is the most legit site to make money in  Free time. Join Now


>>

 Free Samples every month from Healthy Living - Apply Here
>> Make $300 sharing your opinion - Join Survey Voices
Obviously: there's a vast difference between the ambience at an office and home. At office, a schedule governs our work. Whether you're at a junior or senior level, working at an office requires a lot of seriousness.
You cannot skivvy off time and set a wrong example to juniors, if you're at a managerial position. And if you hold a junior post, there's always the watchful eye of the boss.
When we work from home, neither the juniors nor bosses are present. Hence, there can be some tendencies to take things easy. And that's exactly when productivity hits the downslide. Again, you're not alone. This is common to all people that work from home.
How to Work from Home & Be Productive
Therefore, let's take a look at some of the tricks and tweaks that I'm using to work from home and be productive. Some of these are simple, others a bit complex. A couple of them are totally outrageous and hence, you could discard them outright or laugh your head off.
So, here we go.
1. Make a Timetable
The first and most basic requirement to work from home and be productive is to make a timetable. And stick to it strictly. Every office operates on a strict schedule.
There's a time when you report to work, take a coffee or lunch break and finish for the day. A similar schedule to work from home definitely makes you more productive.
Since there's no need to commute, you can start the day early to end early, if your employer allows the facility. Or else, use this surplus time for self-development.
Go for a long walk or jog as you would have during an office job. Take your pet for a walk too, since it's a relaxing activity and puts you in the right frame of mind to start the day's work.
2. Prepare for Work
Working from home allows us to dress in pajamas or any other comfortable clothing. This is a major plus of work from home. The more comfortable you feel, better the focus on work that translates as higher productivity. However, there're certain things you need to do and prepare for work from home too.
Shave and shower as you would, while attending office. And keep a separate set of pajamas or other clothes to wear when you work at home. My advice is never to use the same clothes you awoke in to work from home.
That's because you need to get into that mood to work- something that you can't develop if you don't change. Get as fresh as you can before starting work from home.
3. Make a Home-Office
Make a small office at home, depending on the size of your house. A simple computer desk or table and chair with all the necessary equipment, files, stationery and other stuff will suffice. If you have an extra room that can function as home-office, perfect.
If not, make a small partition with cardboard or wooden crates to separate your office from home. A small metal frame where you could hang a curtain to create an office area is also fine.
Remove all things that you don't require for work from the area you'll use as home office. This includes TV set, landline phone if it's not necessary, music players, radio and other stuff. A home-office should feel like an office not like home.
Also select an area where there're lesser chances of distraction such as a windows overlooking a busy street or the doorway that other residents of the house will frequently use. Movement and sound are major distractions to work from home and affect productivity. Hence, it's best to limit the two.
4. Stay Connected With Employer
Usually, employers that provide work from home will also give you access to an online workplace. For example, Workplace by Facebook and other similar software is an excellent platform where you can connect with other team members and seniors, if any. Remaining connected enables you to resolve any issues at work swiftly.
And when you stay connected, it's also possible to speed up the work at hand by collaborating with team members and seniors.
Coordinating work becomes easier and troubleshooting can be done almost instantly. You can request immediate assistance if you encounter any difficulties or face any issues at work.
5. Delegate Tasks at Home
Another essential element to work from home and be productive is to delegate household tasks. These include simple tasks such as answering the phone or the doorbell, accepting mail and packages or welcoming visitors.
There's no need to disturb self for these simple things. Trivial as they may sound, such minor tasks tend to break your attention from work. And regaining focus isn't easy always.
Understandably, this isn't possible if you're staying alone. In that case, use an answering machine where people can leave messages on your landline. And if possible, display a small notice on your door about timings when people and deliveries are welcome.
You cannot ask a mailperson to call according to your convenience. Therefore, install a mail box just outside your home if you haven't one already.
6. Lunch with Your Family
Absurd as it may sound I strongly recommend you have lunch with the family during your break. To do so, you may have to make slight changes to the household schedule or your own schedule.
However, the effort pays rich dividends. Remember those days when you had packed lunches with office colleagues or at desk alone.
Lunching with family works wonders to relax you from the stress that accumulates in the pre-lunch work session.
And it puts you in the right mind to take on remaining part of the working day. Help with plates too because that's also an activity to take your brains off the work stress and provide some minor activity.
7. Coffee & Smoke Breaks
If you require coffee while working, buy a small electric kettle and instant coffee with sugar and creamer. This eliminates the need to use the coffeemaker that often takes time and sometimes needs attention.
Or you can have a coffeemaker that keeps the concoction warm for you to have at will. In any case, I wouldn't recommend using the kitchen or breakfast table or any other location to have coffee. Simply use your home-office.
And if you're smoker, combine the coffee and smoking break. You may have a designated smoking area at home or you can use the garden, porch or balcony.
Though I'm a smoker, I don't light-up at my home office because it makes the area uncomfortable later. Cigarette smoke in closed areas can cause your eyes to burn. And in any case, it's unhealthy for other members of the household.
8. Use Separate Wi-Fi
This might sound like a tall order. However, using a separate Wi-Fi helps boost your productivity immensely. Why? Let me explain. If you have ordinary home Wi-Fi, the access speed can drop drastically while someone in the household watches a movie or plays games.
Too many devices connected to a home Wi-Fi also tend to slacken the speed. To work efficiently and gain high productivity, you require faster and reliable Internet connection.
Usually, employers that provide work from home opportunities also provide free Internet connection. Therefore, I would recommend using the money to have a separate connection, if your work depends heavily on the Internet and you can't afford losing time.
Alternatively, you can schedule when kids or your spouse or other household members can watch movie and play games on the home Wi-Fi to ensure you have maximum speed.
Closing Thoughts
A survey by FlexJobs.com for 2020 indicates that work from home is all set to boom this year and beyond. In fact, work from home shows an increase of 159 percent since 2005. More than four percent of American workforce works from home or remote locations.
This number is growing rapidly with indications the trend will continue as we practice social distancing or other precautions during pandemics.
Work from home also has several benefits. Remote workers enjoy happier, healthier lifestyle, have higher income and save more than their office-bound counterparts. However, the key to these benefits is to work from home and be productive.