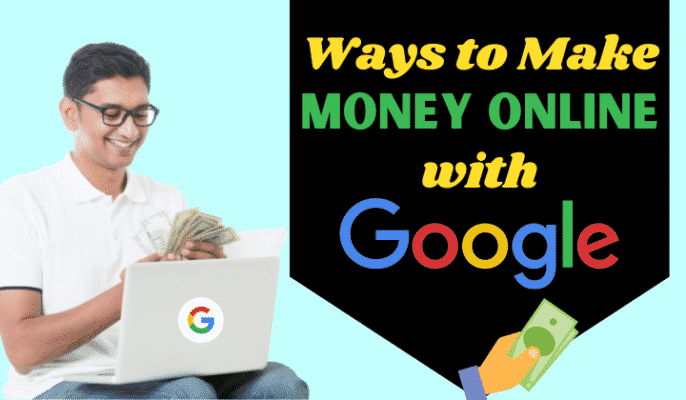 Google, as you would know, ranks as the topmost search engine and website in the world. And as the sole leader in this field, Google offer a lot of other services and facilities for Internet users.
Some of these services and facilities allow common people like you and me to make some money with Google.
You might be surprised but Google has made quite a few millionaires in this world, without them being part of the company or even having developed the website.
That's because these people are using various services and facilities on Google to make money.
If you're among those people that're interested in making money with Google, here're the top 10 ways.
How to Make Money Online with Google in 10 Ways
Generally, most of these ways to make money online with Google are available in the US and elsewhere.
However, features of some of these products and services from Google may vary from time to time, in line with the company's policies of catering to needs and requirements of every region of the world.
Therefore, please check availability of a service in your region.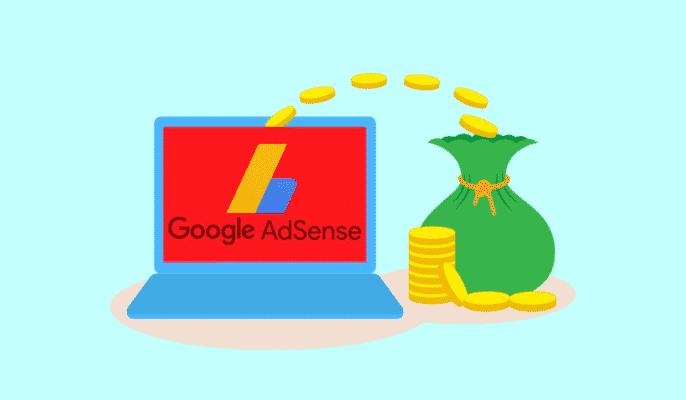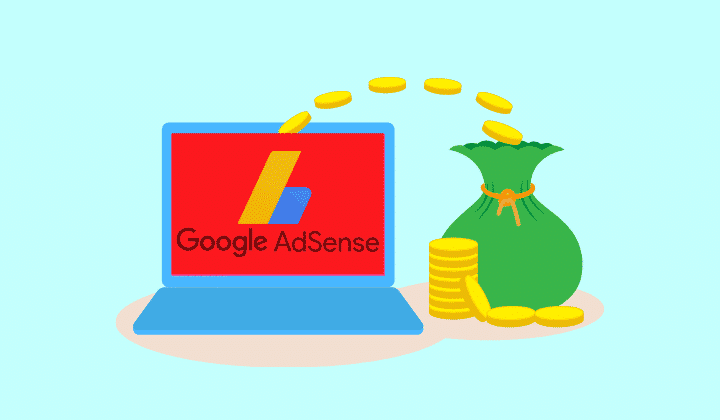 Google AdSense is the best way to make money online with Google. In fact, Google AdSense is the mainstay of making money for millions of bloggers around the world.
If you own a blog and have a specific number of followers, you can subscribe free to Google AdSense. This means, you're giving permission for Google to display ads on your website.
Now every time a reader on your website clicks any of these ads, you get paid some money by Google. Actually, this money is paid by an advertiser to Google.
The ads that're seen on your website or blog depend on the searches made by the reader. Google provides this service to readers to find the best products according to their searches and helps advertisers reach out to consumers.
If you're a software developer, make money online with Google by creating amazing, useful apps that help Android smartphone users lead a better life. There're free as well as paid apps available from Google Play.
Generally, free apps aren't really free: they're paid for by some business or organization which wishes to attract more clients. A classic example of such apps are Amazon, eBay, Schwab and PayPal, among others.
But there're apps which people will buy happily. Topmost among such genre of apps are gaming apps, those that stream music and movies or other entertainment or provide discounts on shopping.
People pay a small subscription fee to download and use these apps. You can make money with Google by selling such apps on Google.
Since Google Play follows strict standards, you will have to test the app and get approval from Google before offering it on the Google Play store.
Google Maps is another amazing way to make money, just in case you're unaware. I'm an avid user of Google Maps to find places while I'm driving in my city or visiting some other place. It is one of the most reliable navigational app too.
Google Maps is very famous and reliable because millions of people worldwide improve it daily and make some money.
How's that? These people copy and paste pictures of various places, especially businesses and pinpoint their locations on Google Maps.
This helps others find the businesses in their area. To do this work, businesses and other organizations will pay you some money. You have to click amazing pictures of the place and write a superb review to post on Google Maps.
Just like any other organization, Google also requires feedback from people to improve its services and offerings to the public. Therefore, Google has its own service for conducting surveys. This is known as Google Opinion Rewards.
Here, Google asks questions about its services of those of various partner organizations. And for giving answers, you earn some points.
The points that you earn from Google Opinion Rewards aren't really redeemable for cash. Instead, you can use these Google Points to pay for apps that're available from Google Play Store or other services that require a subscription.
Google Opinion Rewards isn't something that's available round the year. In fact, they do float surveys as and when necessary only. But this is a very popular way among veteran Google users to earn points to get apps and other services.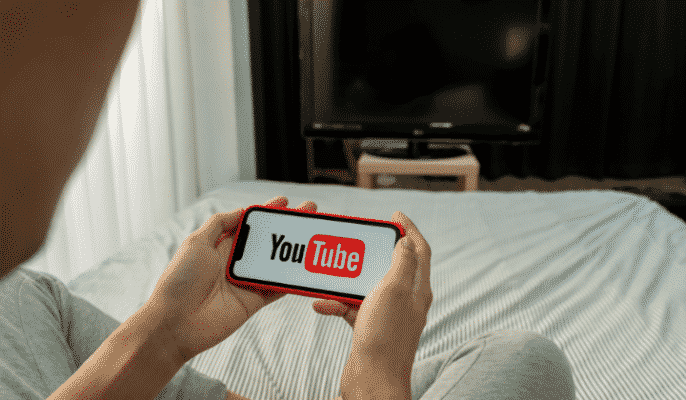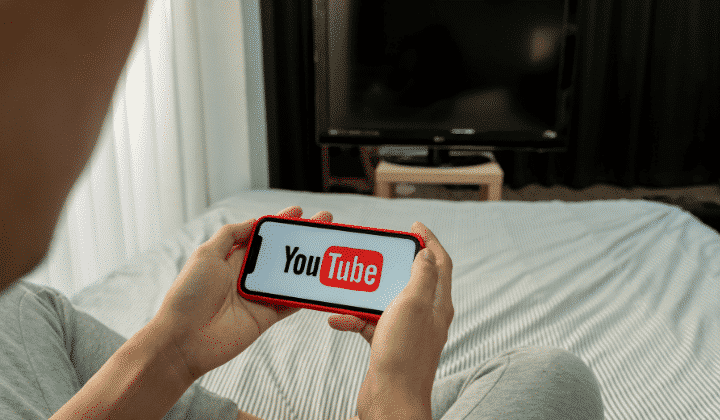 Surely you enjoy watching YouTube. It's the world's largest video and audio sharing website and also has a Premium version. And YouTube is owned by none other than Google.
 You can open own channel and post amazing videos on YouTube for free and make some money. To do so, you will require a specific number of subscribers for your YouTube channel. And once you have them, subscribe to Google AdSense.
Again, Google will display ads before, after and between your videos as well as on the side. And they pay you when someone watches the ads on your videos or clicks on the ones that're seen on the side.
You can also make money with google by opening a paid channel on YouTube. This means, you will charge a subscription fee for people to watch your videos.
To do so, you have to create some premium content that people wish to watch and are willing to pay for.
If you're a travel agent or have interesting travel and tourism products to offer within the country or for foreign tourists, you can make money online with Google by selling travel services. This is a relatively newer service by Google.
Though Google Travel had taken some beating during the Covid-19 pandemic due to cessation of air and other transport services as well as hotel bookings, the facility is picking up rapidly now.
Google Travel helps smaller travel agents to enter big league by popularizing their service offerings within a specific geographical area or the world.
To make money with Google in this manner, you will require a website for your travel services and perform digital marketing processes to rank on searches on Google Travel.
Google Translate is one more way to make money online with Google, though its use is very rare. Google Translate allows people to translate their words and sentences into several languages.
However, this program works on Artificial Intelligence which helps in automatic translations. Therefore, sometimes the translations might be vague or even wrong.
To ensure accuracy of its translations, Google pays some money to native speakers of the language. They can edit the choice of words for every translation and make it better.
The demand here is for languages that're in different scripts and used by a relatively smaller population of the world because people who speak that language can be difficult to find.
Google Pay is an app that's available in the US, India and some other countries. It allows people to make payments using a smartphone, for their shopping or to transfer cash to relatives and friends.
It is very useful in maintaining a check and balance on our bank account too. Google Pay is one of the most popular payment apps in countries where it's available.
As Google Pay user, you can make some money through Google Pay Rewards. This means, every time you make a payment or transfer money using Google Pay, you get some cashback or reward.
This facility is available occasionally for Google Pay users. Additionally, its availability may depend upon your location too. However, this is one way to make money online with Google.
Google Trends provides an indirect way to make money online with Google. This is a very popular feature of Google that's useful for bloggers, dropshippers and those owning marketplaces on Shopify and other online platforms.
Google Trends shows what's trending at any point of time, whether it's news or fashion, entertainment or sports.
This facility helps bloggers to create content that rides with the trend and hence, rank their articles. For online sellers such as dropshippers and marketplace owners, it shows what's trending. 
This helps them to stock or sell the product online through their dropshipping websites and online marketplaces.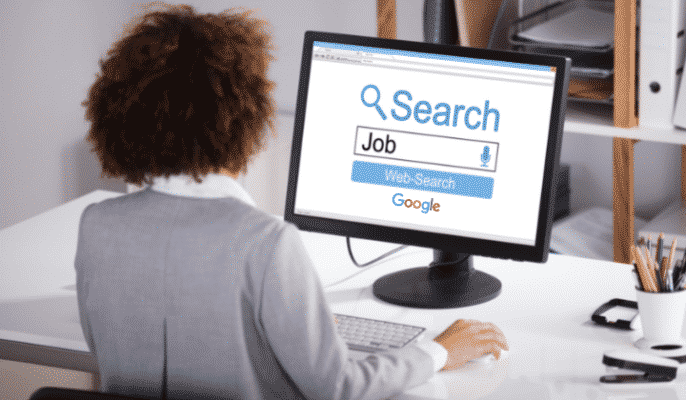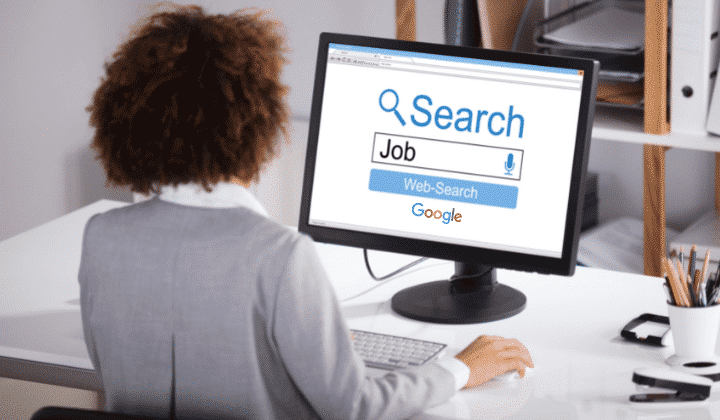 Google Online Jobs includes various services such as blogging, copy-and-paste jobs and also some remotley work that Google may offer from time to time for the global community.
While blogging and copy-and-paste jobs are easy to find jobs on Google, finding others can prove to be a bit difficult. Because, availability depends on some FAQ's like, the region where you stay and the website's need for a specific skill or talent.
However, you can always work online for Google and get paid, if it's available for your region.
These are small, micro-tasking jobs that don't really pay cash. Instead, you will get Google credit for use on Google Play store and its partner resources. Nevertheless, it's worth trying for these online jobs.
In Conclusion
As we can see, there're 10 different ways to make money online with Google. How to find them? Simply Google them. They're worth the effort and resources.