It is very difficult to decide which prepaid shopping and debit card to get. There are several offers in America's market. Undoubtedly, Walmart Money Card is very popular. Therefore, I present my honest review about Walmart MoneyCard.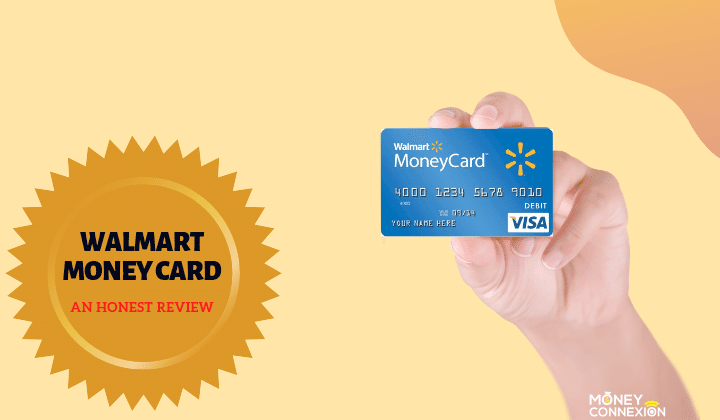 Understanding Walmart Money Card
Firstly, Walmart MoneyCard is not a credit card. Instead, it is a prepaid card. You can use a Walmart Money Card to pay while shopping at any store or online.
Additionally, you can withdraw cash from ATMs across America with a Walmart MoneyCard.
Green Dot Bank issues Walmart MoneyCard of two types. One is from the Visa International brand. Another from MasterCard.
Both these cards have similar benefits. And Walmart Money Card has disadvantages too.
In this review, I will discuss pros and cons of Walmart MoneyCard.
Advantages of Walmart MoneyCard
Walmart MoneyCard offers several advantages.
Cashbacks
You get three percent cashback on the bill, if you shop online at Walmart.com and use the Walmart Money Card.
Cashback of one percent is available when you shop at Walmart stores across the US.
Two percent cashback is given when you buy at MurphyUSA and Walmart fuel stations.
Walmart MoneyCard holders get a maximum $75 in cashbacks every year. You can redeem these cashback points after one calendar year of use.
Free Overdraft
ASAP Direct Credit, a service by Walmart allows you to get cash two days before payday. However, this facility depends upon various factors such as payday of your employer and processing time.
Bill Payments
You can pay bills and rent using Walmart MoneyCard. The eponymous app enables creating online checks for bills and rent payments. There is a charge for this service.
Bills that do not require checks can be paid with the Walmart Money Card for free.
Cash & Card Transactions
The Walmart MoneyCard app enables depositing checks to reload the card. You have to use the camera on your mobile phone to take pictures and upload a check.
There are no fees or charges if you send money from your Walmart MoneyCard to participating cards issued by Green Dot Bank for other stores.
Free cash withdrawal facility is available from Walmart MoneyCenters and customer service desks with this card.
Tracking your expenses and balance online on Walmart MoneyCard is possible round the clock from anywhere using the eponymous app. The Walmart MoneyCard app is available free from Google Play and App Store.
Using a Walmart MoneyCard with the app offers quick checkout facility.
Anti-Fraud Protection
Every Walmart MoneyCard has anti-fraud protection from Green Dot Bank. This ensures there are no fraudulent transactions.
Walmart MoneyCard Vault
You can enter sweepstakes conducted by Walmart every month, if you are Walmart MoneyCard holder.
To enter these sweepstakes, you have to store money in Walmart MoneyCard Vault.
The more money you stash away on Walmart MoneyCard Vault, higher the number of entries.
Walmart holds one draw every month. First prize is $1,000 while the other is $999.
Disadvantages of Walmart MoneyCard
Cashbacks
You cannot get unlimited cashbacks while spending with Walmart MoneyCard. There is an upper cap of US$75 per 12 months from the time you use the card.
Cashbacks are available on specific products only.
Free Overdraft
This facility is generally available for employees of select organizations. Mainly, cash overdraft is for government employees only who opt for direct debit from salaries for credit into Walmart Money Card.
Bill Payments
Paper checks you create on Walmart Money Card apps are not free. This is a paid service. You have to pay 50 cents per check.
Card & Cash Transactions
Rapid Reload at Walmart stores costs $3 each.
Balance enquiry at ATMs is chargeable at 50 cents each.
ATM cash withdrawal fee is $2.50 per transaction which is on the higher side.
You also have to pay fees for ATM usage.
Reloading your Walmart MoneyCard on the Green Dot network costs up to $4.95.
Wrap Up
Overall, Walmart MoneyCard is good if you are regular shopper at Walmart. There are several other prepaid cards that fare better than Walmart MoneyCard.
Other that cashbacks on certain stuff and discounts on fuel at Walmart stations, there are no worthwhile savings this card offers. Usage fees for ATM withdrawals is a major problem with Walmart MoneyCard.
Since this is not a credit card, there are no checks of your credit score. Compare various prepaid cards before settling for a Walmart Money Card.