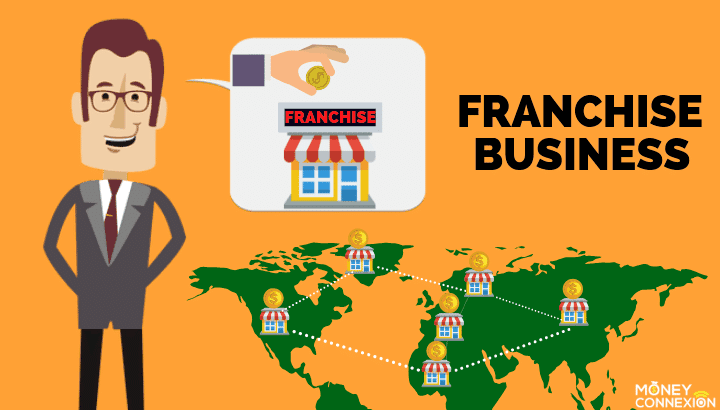 If you are looking to open a business that cashes on the popularity of well-established brands worldwide, franchising is your best option. The reason: With some investment, you can jump on the bandwagon of profit-making enterprises.
Understandably, the success of your franchise business would depend upon several factors, especially location and affordability of your product, local rules and regulations as well as the popularity of the brand.
In an era of startups, most entrepreneurs would consider starting a franchise business as archaic. That is a myth. In fact, when you start a franchise business, you open doors to what can be instant success and profits.
While startups take time to take off, a franchise business would attract customers almost immediately.
Should you wish to start a franchise business in your area or country, read further. Because I will explain how to start a franchise business in simple steps.
We begin by understanding how franchising works.
Let's discuss what is a franchise business
In simplest terms, franchising a business means opening a business for a well-established business or brand. It enables major brand owners to spread their businesses to various locations within a country or abroad, without much investment.
The franchisor is a company or organization that owns and operates a popular brand.
A franchise can be an individual or business that does business by selling the brand's product or services in various locations.
Several brands from the USA and other parts of the world are now global giants thanks to franchising. Entrepreneurs owning a franchise business with these brands are also highly successful.
How to Start a Franchise Business?
Nowadays, almost every business small or large wants to spread its operations and increase ease of access to people through franchising. Therefore, as an entrepreneur that wants to know about how to open a franchise, here are steps you would need to take.
Identify Your Industry
Before opening a franchise business, it is essential to identify which industry you wish to enter. Global trends clearly indicate food and beverage brands rank as the single largest franchise businesses in the world.
This is amply proven by the fact that Subway ranks as No-1 franchisor worldwide. By end 2018, Subway had over 43,000 franchise outlets worldwide. McDonald's had the second position with 38,000 restaurants worldwide serving about 80 million customers daily.
However, you can select an industry of your choice to start the best franchise business.
How Much to Invest?
Obviously, there can be no definite answer about how much you should invest to start a franchise business. There are some franchise businesses you can start with investment as low as US$10,000 or its equivalent in a foreign currency. Low-cost franchises are usually available in certain parts of Asia, South America and Africa.
Other franchise businesses cost between $25,000 and $250,000. These are generally smaller businesses hoping to expand their operations worldwide. For example, the cost of setting up a Jollibee franchise anywhere in the world would stand around $75,000 per outlet.
A McDonald's franchise in the UK would cost a fortune. Costs for a McDonald's franchise in UK are said to cost anything £500,000 to £800,000. However, the amount is justifiable considering you will become part of one of the largest franchisors in the world that operates in over 130 countries.
And if you are eyeing a franchise from Holiday Inn, InterContinental or Marriott International, it would cost a billion US Dollars or more depending upon the location. Holiday Inn franchise fees alone range between $8 million and $24 million. Add to these other costs like property, payroll, royalty and promotions.
Select Your Location
Selecting a proper location is extremely important when you decide on how to franchise a business. It will need thorough market research into demographics of the area and their purchase power, trends and fads, economic situation, laws, rules and regulations, real estate prices and lot more.
Even a postal service will not give a franchise unless you can convince them of minimum business from an area. The same holds true for any small or large franchisor. Obviously, you are paying for everything to start a franchise business. But the franchisor has the final say in such cases.
The franchise location is important for you as well. Understandably, you are looking for great returns from the investment. There are instances where large franchisors have failed in domestic and local markets due to a variety of reasons.
Therefore, selecting a good location serves your purpose as well as the franchisor. Nowadays, foreign nationals can also start a franchise business in other countries, subject to rules and regulations of the host nation.
Write a Franchise Business Plan
To approach any organization and seek franchise, it is important to have a proper business plan ready. As every franchisor will ask you for a proper business plan to consider your proposal. To do so, you need to follow the above-mentioned steps. And later, get down to getting the franchise business plan ready.
Remember, you may have all resources and acumen needed to start a franchise business. However, if the business plan is imperfect, chances are you will not get the franchise. Instead, look for a good franchise business plan writer who can create a simple business plan for your proposal.
They are also adept in creating excellent business plans that clearly state your objectives for buying a franchise business, advantages for the franchisor, investment, expected returns, staffing as well as compliance with local laws, rules and regulations.
Negotiate with Franchisor
Usually, franchisors will give you a franchise on their terms and conditions only. This is an accepted norm of the franchising industry worldwide.
When you think about how to get a franchise and agree to all their terms and compromising with yours, it is never going to be easy to agree to all on their terms, however, it is possible to negotiate with the franchisor.
In fact, negotiating with the franchisor can help you start your franchise business more easily, with some terms and conditions in your favor.
There are several tips and tweaks about how to negotiate with a franchisor and yet bag the business. In every franchise business, scales are tipped heavily in favor of the franchisor. And most likely, you will not be able to reverse this balance. Yet, there is ample scope to negotiate on certain terms and conditions.
After all, the franchisor also wants to expand their business and you are investing money on their brand. They are definitely interested in your proposal, provided the business plan is great.
Get Franchisors Interested
These steps should help you start a franchise business of choice. Ideally, anyone interested to start a franchise business will gather information about the franchisor too. Checking the franchise business review is important. Also, you can check the franchise business for sale and similar information before you open a franchise.
This can also help you to select more franchise business opportunities. You can zero down on a franchise to start once you have at least a couple of interesting franchisors. There are also several advantages and disadvantages of a franchise business.
Here I will list some major advantages as well as disadvantages of starting a franchise business.
Advantages of Franchise Business
You need not have matching educational qualifications, skills or experience to start a franchise business. This is the greatest advantage of becoming a franchise. There are several other great rewards in a franchise business.
A franchise business allows you to directly become part of a global chain.
You can start a franchise business in various countries, subject to their laws, rules and regulations.
Hiring staff is easier when you start a franchise business. Experienced as well as fresher candidates look for working with a large brand.
Globally, a franchise business has shown more success than startups.
Part of your advertising and promotional costs are paid by the franchisor.
The franchisor is responsible for quality control if they supply raw material or finished products.
You do not have to spend on expensive branding: franchise means you will use an existing brand of the franchisor.
Every franchisor has well-established, time-tested and proven management standards, quality control and research and development divisions. Hence, you benefit from readymade expertise.
Though you may be a small entrepreneur, starting a franchise propels you into the major league.
Large franchisors take care to ensure their brand reputation remains high. Hence, they exert extra efforts to protect its brand image and that of your business.
You can draw from a pool of talent around the world, if necessary when you start a franchise business.
Internationally renowned franchise businesses have no shortage of customers. Clients are automatically attracted to large brands.
At the same time, there are several disadvantages too of starting a franchise business.
Disadvantages of Franchise Business
Since franchise businesses eliminate the need to have sufficient academic qualifications, skills or experience in their field, you may become heavily dependent upon the franchisor for several things.
This is a major flipside of starting a franchise business. There are others too.
To start a franchise business means you are entering into a long-term contract with the franchisor.
Usually, a franchisor has all say in your business. Therefore, your decision-making powers are restricted to a great extent.
Often, you have to buy raw material, finished goods and other stuff directly from the franchisor or their approved suppliers. Means, you have no control over pricing.
When you start a franchise business, it is necessary to follow all rules and regulations, policies and operation standards stipulated by the franchisor.
Store décor and livery, staff uniforms as well as motley stuff like ketchup sachets to sugar packets, plates and packaging material has to be bought from the franchisor or an approved supplier.
Often, foreign franchise businesses become targets of terrorists opposing the country where the franchisor is located.
To run franchising, you may have to invest fairly large sums of money. However, returns may not justify this investment for some time. This may cause you to pump in more money.
You are responsible for all licenses, permits and complying with other legal requirements of your country or region where you start this business.
As a franchise, you will have to pay for training staff from the franchisor. Some franchisors charge a fee for such training per staff member.
Products and services from a franchisor can vary vastly between two locations due to laws, local traditions and other reasons. This means, your product or service offerings can get severely limited.
If you want to open a franchise by investing very heavily to open at several locations, you are likely to lose control over quality and best practices stipulated by the franchisor.
Competitors will pester and target your franchise brand by coming up with similar sounding products and offers at lower prices. You cannot compete without losing money and without explicit permission from the franchisor.
Reasons to Start Franchise Business
The above facts clearly display both advantages and disadvantages in starting these franchising businesses.
If you decide to start a franchise, there is one interesting detail: globally, franchising is showing a 3.8 percent Compounded Annual Growth Rate (CAGR) according to various reliable sources. The trend is expected to continue until 2025.
This means now is the right time to scout and buy a good franchise.
Also, failure rates of these businesses are much lower when compared over startups. Between 60 percent and 90 percent startups flounder and fail within the first five years.
Within the same period, a business gets well set and starts recording adequate profits, provided you have done adequate research before opening the venture.
Lastly, a lot of large franchisors are willing to pour money when you want to start with their franchise. The reason is simple: these large franchisors are investing to create brand awareness and presence in your country. Here, you are only a local franchisee with some investment.
Top Franchise Brands Worldwide
Most successful examples of brands that have grown worldwide thanks to franchising include:
McDonald's
Pizza Hut
Subway
Baskin Robbins
KFC
Dunkin Donuts
Jollibee (The Philippines)
Coca Cola
PepsiCo
Heineken (The Netherlands)
Kaya Spirits (India)
Holiday Inn
Hilton Group
Albert Heijn (The Netherlands)
Carrefour (France)
Tesco (UK)
7-Eleven (Japan)
Benetton (Italy)
Arrow
The list is countless. Usually, franchising is very popular in the food and beverage industry worldwide.
At the same time, there are several smaller companies that also want to expand their brand and markets domestically or worldwide through franchising.
Postal Franchise
Nowadays, several postal networks worldwide also offer franchise opportunities to individuals and organizations that meet their criteria. They include:
India Post
Post Office Ltd (UK)
Deutsche Post (Germany)
Australia Post
Canada Post
DHL
UPS
FedEx
TNT Express
As we can see, you don't have to worry about how to franchise your business as there is no dearth of companies and organizations you can select to start a franchising business. It depends upon how much money you are willing to invest in franchising business and location.
Best Locations to Start Franchise Business
There are several locations worldwide you can look to start this business. We list these top 10 destinations.
Argentina
Australia
India
China
UAE
Qatar
Hungary
Poland
The Philippines
Sri Lanka
Wrap Up
To sum up, I would recommend anyone with adequate money can start a franchise. Your investment is due to pay off more sooner than later. Further, you also enjoy the prestige of partnering with a global brand. This complete guide on how to start a franchise business should help you gain vital insights into this field.
You can also get a lot of information about the best franchising opportunities at your location from the local trade and commerce chambers or government offices. Armed with this information, hopefully, you will become a successful, prosperous franchiser.