Planning for retirement is one of the most important things in a person's life but due to some reasons, there are many people who are not able to plan for their retirement. But the fact is that there are many good pension plans that are in existence and you can opt for these good pension plans and secure your future.
Here is the list of top 10 pension plans in India
Under this pension plan you need to pay premiums for a fixed term and that can be 20 to 25 year term. This is basically a traditional plan. The best thing about this pension plan is that during the first five years of the plan there is going to be a guaranteed addition of Rs. 50 for every Rs. 1000 sum assured and from 6th year the pension plan owner becomes eligible for bonuses that are declared by the company. The overall return is going to be around 7 percent which is little lower than Fixed deposit but it is going to be assured return.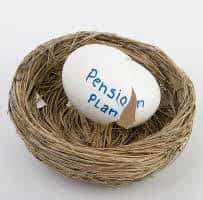 Though this is a ULIP plan it offers assured rate of return and this is the first ULIP plan in India that offers assured rate of return. Under the policy terms and conditions around 60% of the amount is going to be invested in equity and rest of the amount in govt securities and debt instruments.
This is also one of the pension plans that has a great demand in the pension plan market and it is basically a immediate annuity plan. If you want to purchase this plan then you need to pay a lump sum amount. Under this plan you will be paid with annual payments according to the premium throughout your lifetime. There are plenty of options that are available under this pension plan.
Under this plan the user can select a retirement date according to his own choice and user can also select the option of investment according to his choice. If you have a strong risk appetite then you can opt for 100 percent equity investment and if you want safe and secure return then you can go for 100 percent debt investment.
Under this ICICI Pru Immediate Annuity Plan one can select the term according to his or her own choice such as 5years, 10 years and 15 years. This is a quite flexible plan. Under this plan the annuity continues till the time annuitant is alive and the best part about this plan is that if the annuitant dies the spouse starts receiving regular pension.
The Bajaj Allianz Pension Guarantee Plan ensures regular and consistent income after retirement. Under this plan the user get various options to choose from such as choice of annuity income and host of other benefits.
Apart from the pension plans discussed above there are four more pension plans that are very good and those are listed as below:
Tata AIG Nirvana Pension Plan is a very unique plan as it adds 10 percent to the sum assured for every five years of the premium that has been paid. A onetime two percent special bonus is also given with the pension plan.
It is a comprehensive plan that gives pension as well as protection. Under this plan the user is paid with guaranteed sum assured for initial 3 policy years.
It is a traditional pension plan that provides regular and stable income after the final maturity date. The best thing about this pension plan is that you can get a good amount of discount if the amount insured is very large.
It is a ULIP plan with pension benefits and gives a guaranteed amount at the time of the maturity and also offers freedom to get wide variety of annuity options.
Hence if you are planning to buy a insurance plan it is advised that you should start early so that you are able to reap maximum benefit out of your investment. Moreover always buy pension plans from registered insurance members and read all the terms and conditions properly and carefully before finalizing any kind of deal.