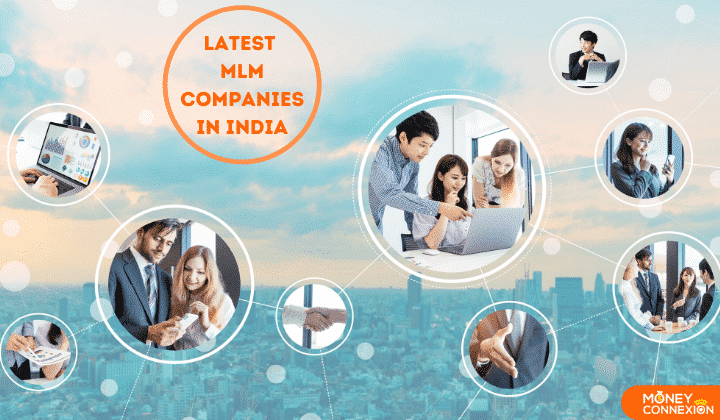 One of the questions I often get is whether Multi-Level Marketing or MLM remains relevant in India during this era of online shopping and ecommerce. Indeed, this is a fairly difficult question and there're no simple answers.
However, in my humble opinion, network marketing companies or direct selling companies aren't direct competitors to online stores. In fact, a lot of MLM companies in USA and Europe actually allow their network marketers to sell online by either directing your queries or permitting them to open an online marketplace.
In India however, the scenario is much different. A lot of people depend purely on their social network for promoting MLM companies and their products.
Network Marketing Scenario in India
However, by every standards, India is a large market for MLM companies. The reason is simple. There's a large millennial population in India that wants products that aren't available in the regular market. And we have people that wish to try unconventional methods for healthcare by taking nutritional supplements and herbal remedies that aren't quite common, despite paying more.
Projections made before the Covid-19 pandemic indicate that India's MLM market could grow to Rs.159.3 billion by the end of financial year 2021-2022, according to a study by the Associated Chambers of Commerce & Industry of India (ASSOCHAM). An MLM associate on average makes Rs.20,000 per month, which compares well with salaries for certain jobs in India.
Therefore, a lot of new Network Marketing companies are opening in India. These consist of both, foreign and Indian companies.
Top 10 Latest Network Marketing Companies in India
Some of the latest Network Marketing companies in India are indigenous. Most of them opened for business in 2019. Therefore, I'm presenting a curated list of top 10 latest MLM companies in India, if you wish to join this booming business.
1. Vasayo
Vasayo is the latest entrant to Network Marketing world from USA. It also has offices in Thailand and Taiwan and its products are available in India too. The company has a range of nutritional supplements under the brand MicroLife Nutritionals as well as body and beauty products. The company has five lines of products- MicroLife Nurtitionls Sleep, MicroLife Nutritionals Neuro, MicroLife Nurtitionals Energy, MicroLife Essentials Renew and MicroLife Nurtitionals Essentials.
2. Swamini Life Marketing
Swamini Life Marketing ranks as one of the latest Network Marketing companies in India. Its headquarters are in Vaishali in Bihar state of India. This MLM company Marketing offers health supplements made with Basil or Tulasi leaves, fruits and other herbs. They also have herbal soap, sarees and household requirements. Their website is under development but you can contact them on phone.
3. Vestige
New Delhi-based Vestige Marketing Pvt. Ltd has been around for some years. However, it's popularity is growing over the last two years with more and more people looking at MLM as main or secondary source of business. Vestige sells skincare, hair care, nutritional, personal grooming, home requirements and other products that're commonly used by Indian households. They have very attractive plans for MLM associates to make money.
4. Nature Touch
Kolkata-based Nature Touch has some fabulous herbal health supplements, body and beauty products, hygiene products and household requirements. Thanks to their superior quality, Nature Touch products are finding growing acceptance in India and abroad. Nature Touch also has excellent MLM plans for its associates. If you're aspiring to join Nature Touch as MLM associate, sign-up for their training sessions by completing an online form.
5. Naswiz Retails
If you're looking at selling everything from groceries to herbal cosmetics and beauty products, clothing to simple home appliances, sign-up as MLM associate with New Delhi based top Indian Network Marketing company Naswiz Retail Pvt. Ltd. They also offer superb remuneration plans. Naswiz Retails also has offices in Pune and distributors at various locations across India.
6. Win Nature International
While foreign Network Marketing companies create herbal products based on plants available in their native countries, Win Nature International Pvt. Ltd, is tapping the potential of India's ancient medical system, Ayurveda. Win Nature International operates from Nagpur, Maharashtra. They have excellent herbal nutritional supplements and therapies for chronic conditions, beauty products, agriculture and home requirements that rank among the best in India. They welcome new MLM associates and provide excellent packages.
7. Safe & Secure Online Marketing
Safe & Secure Online Marketing Pvt. Ltd is the first MLM firm in India that operates exclusively with an app for its MLM associates and customers. The company operates from New Delhi and offers the full range of nutritional supplements, clothing, skincare and beauty products, home appliances and lots more through its MLM associates spread over India.
8. IMC
The brainchild of two Ayurveda doctors, IMC with its headquarters in Ludhiana, Punjab has one of the widest range of products for an Indian MLM company that sells herbal products. They sell body and beauty products, skincare and haircare requirements, lotions, soaps and other needs for babies, anti-Diabetes herbal medicine, clothing and lots more. IMC also has sales depots for its MLM associates at various locations, especially major cities in India.
9. Neora
Neora is an American Network Marketing company that's growing steadily since 2011. It offers a wide range of anti-ageing products and skincare solutions. The company made its landfall in India in 2019 and is rapidly gaining market in this country. However, joining Neora as MLM can prove fairly expensive and I wouldn't recommend it for beginners. The Starter Pack comes at Euro 599.99 for training and marketing eight of their 19 products. And if you wish to sell all 19 products, the pack including training costs Euro 1199.99.
10. Yudivo Marketing
Yudivo Marketing Pvt. Ltd is a budding MLM company from India with headquarters in NOIDA, in the Delhi-NCR region. Yudivo is an MLM company with a difference because it allows you to sell properties the company is developing, fruits and vegetables in select areas, electronics and home appliances and other stuff. You can contact them to explore their MLM plans.
Scam MLMs in 2020
In 2020, several scam Network Marketing companies also tried to enter India. None of them could find a foothold in the country due to strict rules for MLM business in this country. One of them was a typical Ponzi scheme offering gold coins for people that would enlist more members. The other was real-estate based scam where people could get free houses if they roped in others to buy.
In Conclusion
As the figures above indicate, MLM in India isn't any more limited to large foreign companies. Smaller Indian companies are adopting MLM as their business model to become popular and get a slice of the market too. This is evident from the fact that multinational FMCG major, Hindustan Unilever (HUL) also had an MLM program for rural Indians to sell an exclusive range of economical products through female associates.