People open own businesses for various reasons. One of them is to become own boss. The other is, they hope to become rich quickly, if their business does well in the market.
Then we have another category of persons that start own business because they have a unique skill and are confident that it would sell well in the market. And yet others simply open a business because they want an extra source of income, other than their job.
Maybe you're among these millions of Americans that wish to start a business for any of these reasons. Or, maybe you have own reason to start a business.
Any entrepreneur will tell you that opening a business is quite simple and easy. In fact, you can set up own in just four days. This includes registration of the enterprise with the Small Business Administration of the government.
However, what's most difficult is to keep the business alive and making profits. Unless your business records profits, there's no point in owning the business in the first place. Unless your business grows and flourishes, you could lose a lot of money.
Therefore, its important to find the best states for entrepreneurs to start a business. If you're one of these entrepreneurs, continue reading. In this article, I will provide you some important information on where to start a business and a few other details, which could help you decide.
Let's begin our journey by looking at some very important and interesting statistics about businesses in USA.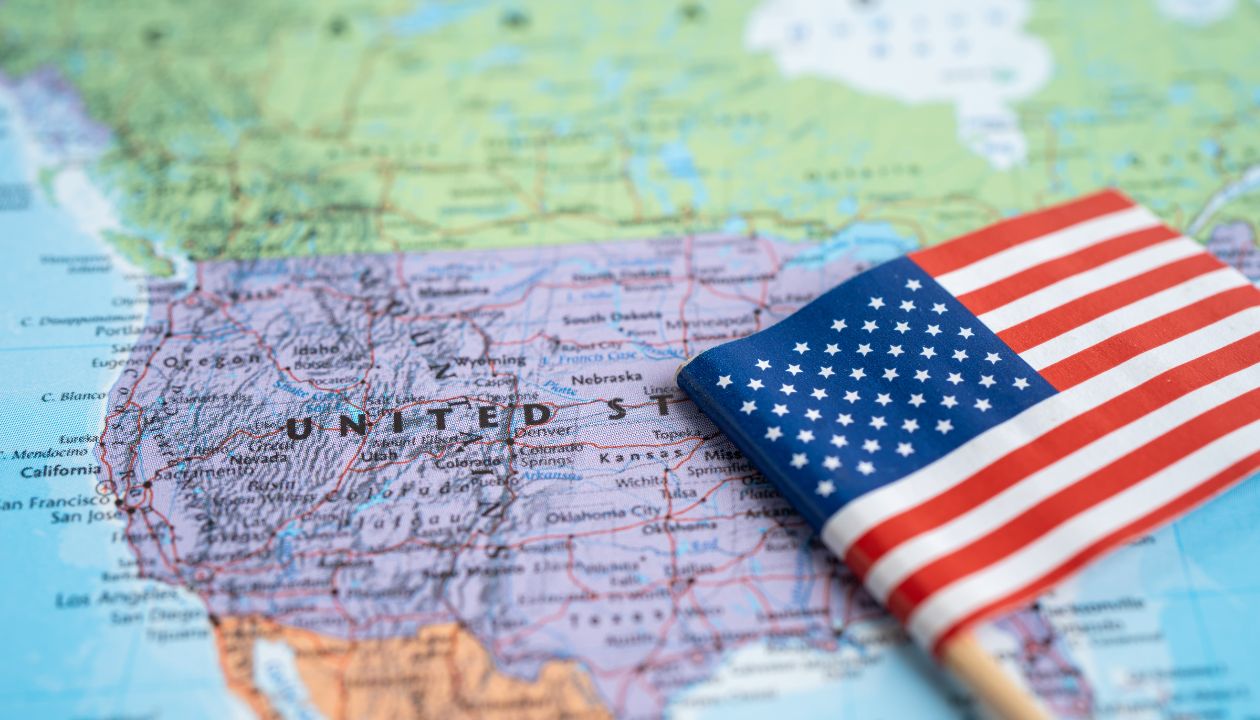 Statistics of New Businesses in USA
Depending on which statistics you wish to believe, anything between 50 per cent and 90 per cent of all new businesses flounder and fail during the first five years. Most of these businesses, or about 70 per cent, fail during the first two years due to money shortage caused by no demand for products and services.
Over 600,000 new businesses open in the USA every year, according to the Small Business Administration. These businesses account for nearly 48 per cent of all jobs in the country.
About 70 per cent of all small businesses are owned by a single person. Nearly 64 per cent of small businesses open with a capital of $10,000 or below. Over half- or an average 53 per cent of all sales in the US go to small businesses.
At the end of 2021, there were some 30.6 million small businesses in America. These small businesses account for nearly 99 per cent of all businesses in USA.
Some 26 per cent of all small businesses are opened by persons that wish to be their own boss. Of these, only 33 per cent survive beyond the 10th years of operations.
Finally, about 44 percent of the American economy is driven by small businesses which account for some half a million new jobs every year.
Given these figures, you can easily understand that opening a small business in the USA is easy and fast. While all small businesses are important to the national economy, it does take a lot of skills to make these enterprises successful.
Now, let's explore some of the major reasons that small businesses fail.
Reasons for Businesses to Fail
As I mention earlier, most small businesses fail during the first five years, with the largest number of such failures happening in the first two years. Therefore, it's very important to understand the reasons why businesses run into problems and close.
Lack of money: This happens when a new business is unable to find enough customers for its products or services and hence, make profits. In other cases, venture capital providers aren't interested in funding the business any longer.
Absence of Skills: The second greatest reason for businesses to fail is the absence of lack of skills among the owners. A lot of new entrepreneurs believe their skills are enough for the business. Unfortunately, they're unable to match market expectations because they lack the skills necessary to provide better products or services.
Copycat Businesses: A lot of new businesses are nothing more than an exact or adapted copy of another successful business in the area or the country. Obviously, the successful business is successful because it adopted a model that nobody had. There're no guarantees the same model would work for your business.
Disputes Between Partners: One more major business killer is disputes between partners. Such disputes can arise due to a variety of reasons ranging from money to management styles, clash of interests or even due to personal disagreements. Single-owner businesses don't suffer such problems.
Price Wars: Charging lower prices than competitors is the surest way to make any business fail. Sadly, a lot of new entrepreneurs cut the prices of their products and services in the hope of getting a larger slice of the market. This backfires badly because the business doesn't make profits or even goes into massive losses.
For these reasons, it is best to select a state where you have all possible facilities as an entrepreneur. If you have these facilities, there would be fewer chances of failure when you start a business.
10 Best States to Start a Business
Therefore, one of the ways you can avoid failure is by opening it in the right place. This means looking for the 10 best states for entrepreneurs to start a business. 
Here're what you should be looking at when you decide to start a business. One is a good tax regime or low taxes on income, sales and service and corporate taxes. The other is higher spending power or purchasing power of local people.
The third is quicker registration and completion of other formalities to start your business. The fourth being easy availability of local persons to hire for your enterprise. The fifth and perhaps the most important point however is growth opportunities through more customers.
There're some states in the US that have all these facilities to a large extent. Therefore, you can consider these states to start a business and ensure that it is successful.
1. Montana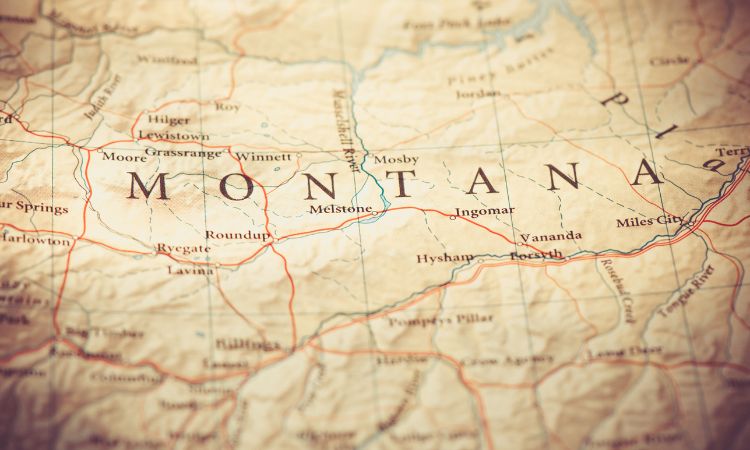 According to various statistics and data, Montana ranks at top of the list of the best states for entrepreneurs to start a business. Montana offers several advantages for businesspersons that wish to launch an enterprise, such as faster registration and incorporation laws.
The average annual income of people in Montana is around $58,000 per year, and people are also known to spend high. The tax regime in Montana is, however not as good as one would expect.
2. Colorado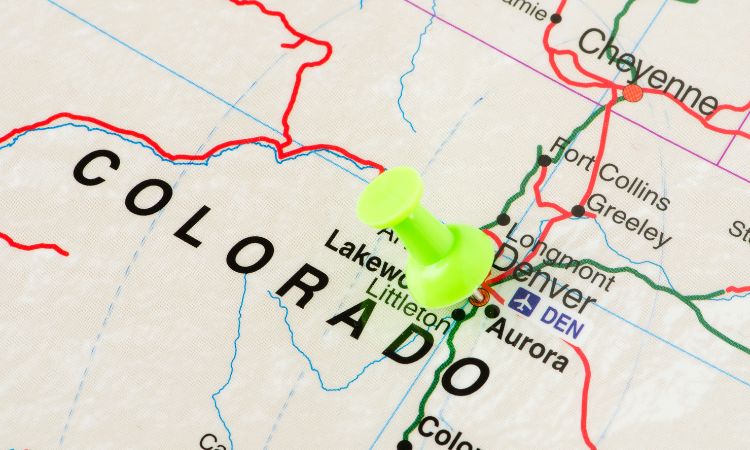 If you're considering starting a business and also keeping it running after retirement age, the best state, without doubt, is Colorado. In fact, Colorado also ranks among the favourite age for seniors to retire. The city of Boulder, CO, attracts a lot of seniors for its safe environment, low taxation, best medical care and other such services.
Colorado also has a low cost of living. With several superb centres of education, you can easily get local manpower to help in your enterprise in this amazing state.
3. Wyoming
Wyoming has a lower rate of business survival, with only about 44 per cent of all new enterprises making it past the first five years. However, Wyoming has some excellent benefits, such as zero corporate tax and other taxes.
Additionally, foreign citizens without a US address can also register a business and open a bank account in Wyoming under its various laws for ease of doing business. On average, residents of Wyoming spend about $48,000 per year, which could be good for a new business selling products and services.
4. Nevada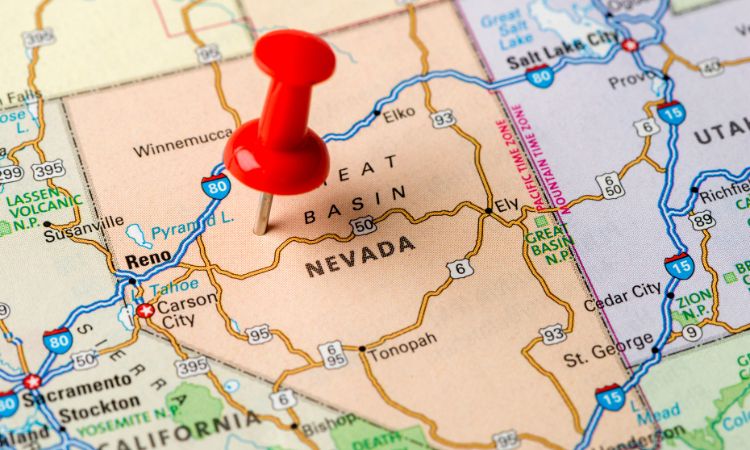 Nevada is said to be a state of choice for new investors. Nearly 400 persons for every 100,000 in Nevada enter new businesses because of ease of registration and other formalities for launching an enterprise. Consumer spending per year is estimated at $44,000 per year.
However, Nevada also has a higher rate of business failure. The success rate for businesses in Nevada is just about 41 per cent. However, this percentage is much higher than certain other states in the US. Nevada has a relatively lower cost of living, which makes setting up a business quite affordable.
5. Maryland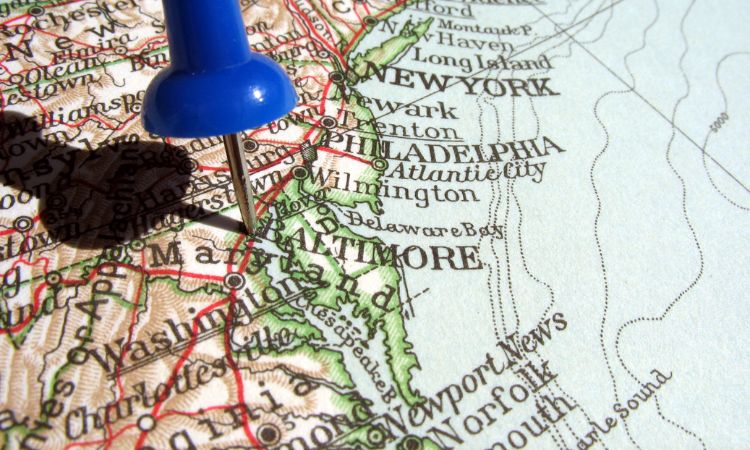 You can seriously consider Maryland as your destination to open a business if you're looking at high-end products and services. That's because Maryland is home to several prosperous cities in the USA, which include Annapolis, the state capital and Baltimore, one of the largest cities in the USA.
Serving companies and customers in and around the Washington, DC, area is also easier than Maryland since a lot of areas of this state are just near the capital. As a matter of fact, Maryland is not on top of the list of doing business in the USA, but if you succeed, it can prove very prosperous.
6. South Dakota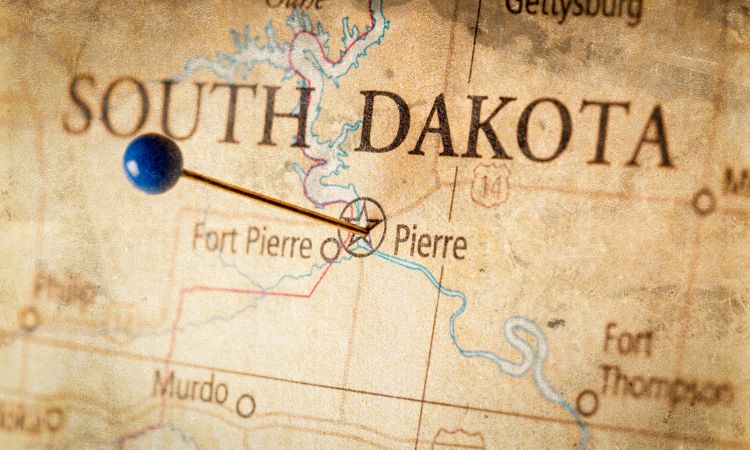 South Dakota claims to have a business survival rate of over 70 per cent. This can be good news for certain types of businesses. In fact, South Dakota also has a very high consumer spending rate of $41,000 in 2019. This makes it one of the best states to do business.
Taxation levels in South Dakota are also low. Furthermore, South Dakota is a very safe state. You can easily find lots of skilled manpower here. As a matter of fact, an entrepreneur of any age can open a business in South Dakota. However, study the type of businesses that're in demand in this state.
7. New York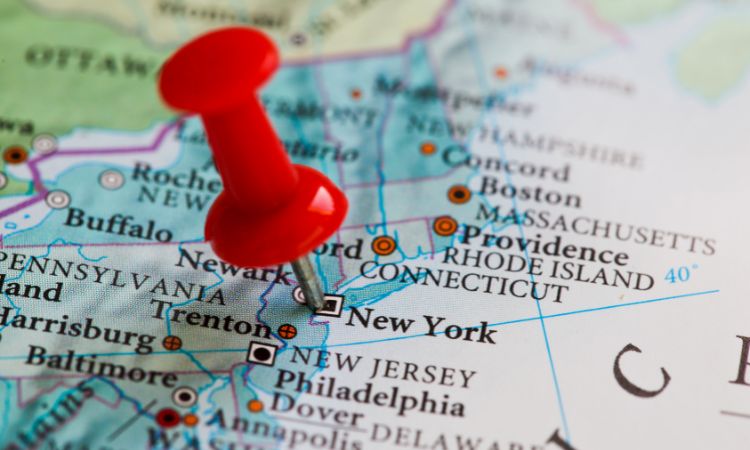 High taxation levels may prevail in New York state. However, the overall prosperity of New York more than covers up for the lack of low taxes. Any good business in New York State and New York City and destined to succeed if you know what people like.
New Yorkers are good spenders and have no hesitation in trying newer things. As a transport hub and the financial centre of USA, you can also open a business in New York City and succeed. This would surely need some hard work, though.
8. Florida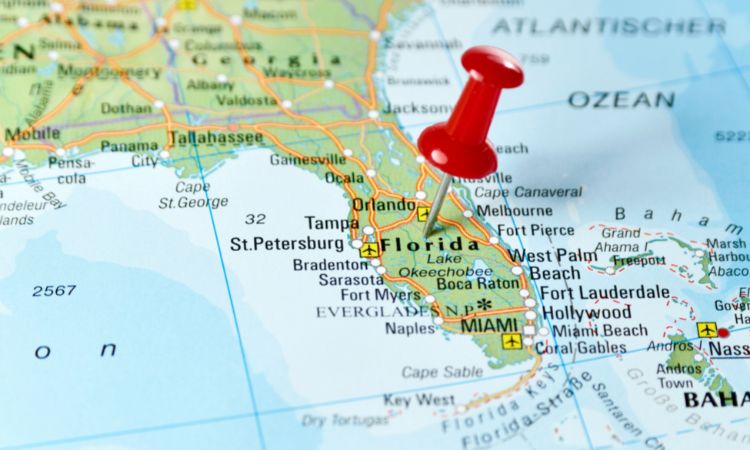 Florida has a high business survival rate of about 50 per cent and a fair tax regime for new companies. Operational costs in Florida could be higher, but that doesn't matter because the state has a higher per-person spend at around $40,000 per year in purchases.
There're various avenues to do business in Florida. This state is also known for its ethnic diversity. Hence, persons of various ethnicities will easily be able to do a business in Florida.
9. Texas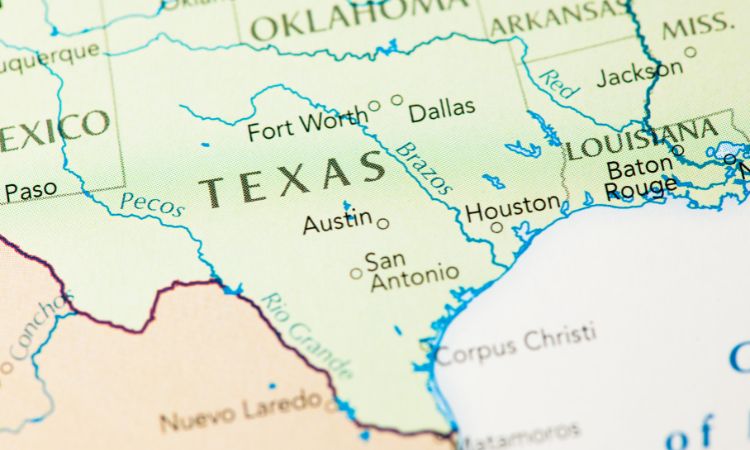 The oil state of the US, surely Texas, ranks among one of the best destinations for new businesses. However, Texas is ideal for younger entrepreneurs that have enough capital.
Texas is one of the most prosperous states in the country, and people here have a higher spending average of about $48,000 per year. That means you can leverage your business in a manner that offers high-quality yet affordable services to Texans.
10. Idaho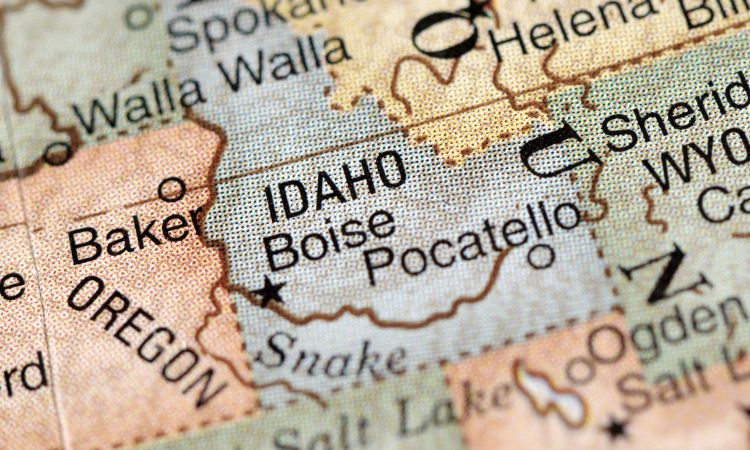 Relatively lesser known among investors, Idaho welcomes all sorts of new entrepreneurs. The state also offers lots of benefits to Americans that wish to open a new business in Idaho. Taxation is also on the lower side in Idaho. You can get a steady source of a highly educated, skilled and talented workforce in Idaho.
The average spending per person stands at around $40,000 per year, which is relatively higher in the USA. Furthermore, Idaho is rapidly emerging as one of the best destinations for retirement and even education.
Point to Remember
Before you rush to any of these states to start a business as an entrepreneur, here's something important. This list of 10 best states for entrepreneurs to start a business changes often. 
There're several such lists already on the Internet, each made by some or the other organization. In such a situation, I suggest that you consult the Small Business Administration (SBA) to get clearer details.
Wrap Up
According to latest information available at the time of writing this article, these were the 10 best states for entrepreneurs to start a business. This list is based on various information available from different sources. This list is only indicative and doesn't actually rank any state.