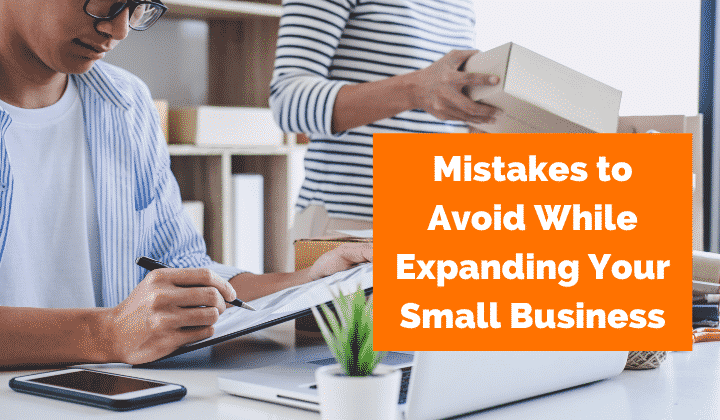 As a small business owner, you'll definitely love expanding your business. As a matter of fact, every large business in the world, including big names such as Airbnb, Amazon, and IKEA, to name a few, began as small businesses. Some of them didn't even have a proper premise to operate as a business.
However, astute judgement on part of the entrepreneurs and several other factors helped them in expanding their small businesses to the global giants that they're today.
Every entrepreneur or businessperson looks at expanding their small business. And you could be one among them too. Because the larger the business, the higher the profits and a chance to make it to the national or international markets too.
Unfortunately, a lot of small businesses make mistakes while expanding. Therefore, in this article, I will discuss the top mistakes to avoid while expanding your business.
Top Mistakes to Avoid While Expanding Small Business
Actually, all the mistakes that small business owners make while expanding can be avoided if you follow a few simple steps. If you own a small business and want to expand, here're some of the topmost mistakes to avoid.
1. Failing to Plan for Expansion
One thing to remember is that any business doesn't expand on its own. Of course, you might see a growth in the number of customers that translates as higher profits. But that's simply growth and not expansion.
Expansion is an altogether different ballgame when it comes to business. Because expansion involves making forays into newer markets, expanding your service and product offerings as well as extending your brand line, if you have one.
Therefore, you've got to plan for all these very carefully. There's an old axiom which explicitly states: "Failing to plan is planning to fail." And invariable, this comes true for small businesses that don't plan for expansion.
Surely, you had a working business plan when starting the enterprise. It was serving as a roadmap for the success of your business. And this success is prompting you to expand. An expansion plan is also like a roadmap. It shows you which are the new markets to explore, target clientele, and projections about profits as well as manpower and other overheads it requires for expansion.
Hence, avoid the mistake of not planning for expansion for your small business. Expanding without a proper plan can lead to severe and often, irreversible losses.
Refer: 8 Steps to Write a Simple but Perfect One Page Business Plan
2. Lack of Funds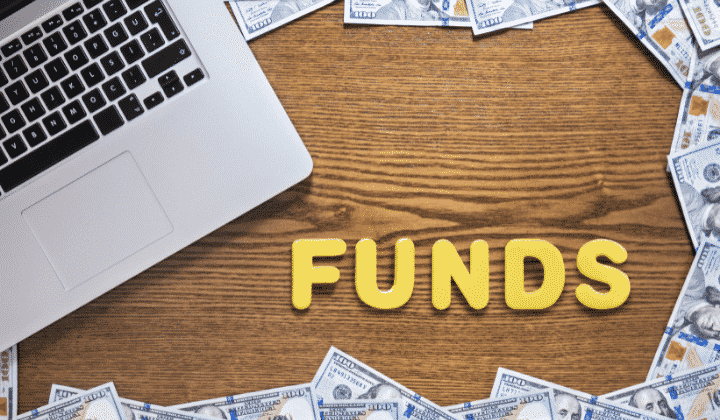 Often, small business owners take it for granted that their profits would be adequate for any expansion plans. This can prove to be a very costly mistake while expanding your small business. It goes without saying that all expansion plans do require some extra investment from you as the businessperson. And not having enough money at the time of expansion can actually be a setback.
One of the things small businesses often neglect is the need to create a corpus fund. A corpus fund means you have enough money necessary for the expansion. Therefore, you don't need to depend upon venture capital, crowdfunding or bank loans, and personal borrowings for expanding your small business.
Generally, businesspersons build a corpus fund over a period. They set aside some amount of their profits for this fund and invest the money on stocks, Exchange Traded Funds, Mutual Funds, commodities, cryptocurrencies, and currencies. As a result, the money continues to grow over a period of months or years. And this money can often prove sufficient for expanding your small business.
Depending on which sources you believe, about 90 percent of all small businesses flounder and fail during the first year of their operations. The main reason is a paucity of funds. Entrepreneurs don't often plan for the second year of business and the funds it would need. You can avoid this mistake by creating a corpus fund by setting aside some portion of your profits for the expansion of the business.
3. Aiming for Rapid Expansion
Growth is always desirable. However, it needs to be done systematically. Therefore, one of the mistakes to avoid while expanding your small business is trying to grow too fast. This usually occurs when your business sees growth in customers. However, merely a growth in the number of customers that translates as higher profits isn't always a reason for expansion.
One of the things that you need to do is look at the growth by analyzing the performance of your small business. This will help you know whether it's time to let it grow or time to expand the small business. And if your small business truly merits expansion, go about it slowly.
Does this mean you need to first chart out how you intend to expand? Do you plan on adding new markets? Or extending your brand and product or service line? And how would you go about doing so? Also, consider the extra costs that would occur when you're expanding. You would also require enough manpower and the right kind of employees when trying to grow.
Getting all the ingredients together for a successful expansion definitely takes a lot of time. Therefore, never try to grow too fast. Instead, give it enough thought and time and expand only when you have the necessary resources and a proper plan in place.
4. Not Addressing Needs of Customers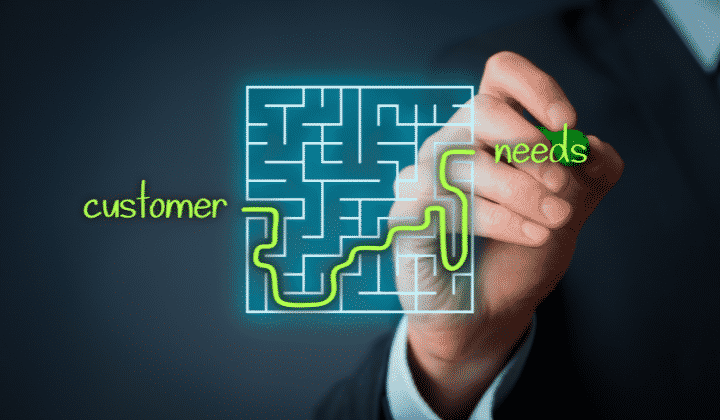 Another major mistake to avoid when expanding your small business is not addressing the needs of your customers. After all, it's going to be customers, especially happy customers that've brought you so far enough that you can plan an expansion. However, when you're expanding your small business, it's important to keep in mind, their needs too.
Often, small business owners tend to forget or even neglect the needs of their customers while expanding. And this can prove fatal to your business or can drive it to colossal losses. Listening to customers is the best way to address their needs.
The best way to meet the needs of your customers is by providing them with a forum where they can express their opinions about your business. This is possible through a blog for your small business and a superb presence on social media.
At the time of expanding into newer markets, it's also important to know exactly what a customer wants. Unless you're able to meet their needs, which could be different than those of existing clients, there's no point in expanding the business.
5. Ignoring Industry Trends
Thanks to developments in technology, all industries continue to evolve. And those who evolve rapidly by adapting their business operations to the latest technologies have an edge over those who ignore them. Therefore, ignoring industry trends is a mistake to avoid when expanding your small business.
Often, small business owners believe that investing in technology would be expensive and diminish profitability. That's a sheer myth. Unless you invest in technology and go alongside industry trends, your business is destined for a loss. Going in sync with industry trends can actually help your business to grow and expand into newer markets or offer newer products and services.
The best way to stay in touch with industry trends is by keeping tabs on competitors and being aware the what customers want. No client would want to deal with a small business that doesn't follow industry trends.
6. Inability to Meet Customer Demand
Inability to meet customer demand can prove very disgraceful and is a mistake to avoid while expanding your small business. Obviously, if you expand too fast, as I explain earlier, you might have a shortfall in your production line, inventory, or even resources. And you might not have the necessary manpower to handle the higher demand from customers.
As a result, customers can get frustrated. And unhappy customers can put your business to severe losses, even if you expand. Therefore, the best way to avoid such a scenario is to anticipate the higher demand due to expansion, in advance. And get the necessary manpower and resources that meeting such a demand would require.
At the same time, you also need to provide for seasonal highs. Because when you expand, you'll have more customers during a specific season. You cannot have a gap between seasonal demand and your production line or services. Therefore, plan for these well before expansion.
Additional customers are always welcome. However, you need to make the necessary provisions to meet this higher demand if you're serious about maintaining the reputation of your business.  Also, it's imperative to maintain the high quality of products and superior services. Sometimes, higher demands can cause a dip in the quality of products and services, if you're not ready to meet the needs of the expansion and growth.
7. Lack of Awareness about Competition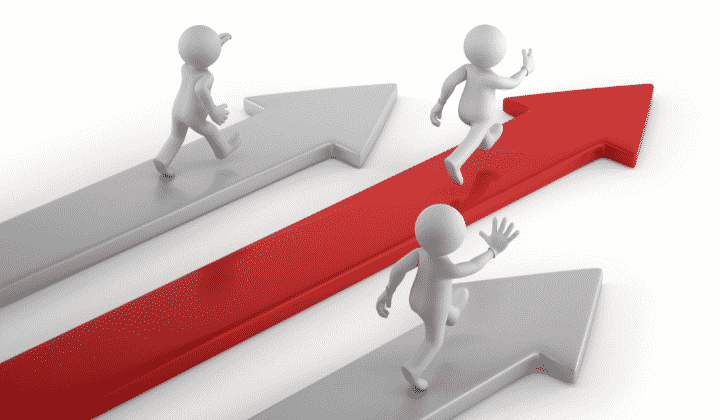 As a small business, you had a specific set of competitors. However, when you expand the business, the field changes drastically. You would be pitted against some of the bigger players in the market that already have a sizeable share of customers. Therefore, a lack of awareness about the competition is another mistake to avoid while expanding your business.
Before planning and executing an expansion, it's best to learn a lot about your competitors. This means, knowing who's their customers and what're their preferences. Also, find out what're the advantages of using a competitor's products and services in comparison with the ones from your small business that would see expansion.
It's worth remembering that competitors will try and pose hurdles when you expand. They can resort to any trick in the book such as dropping prices or trying to malign your business through fake online reviews. You need to be prepared to take all these factors within your step and navigate carefully around the hurdles.
Your expansion definitely becomes a threat to set competitors in the market. They fear you'll take away a part of their market share. Hence, you can expect competition to be fiercer in the initial days of your expansion. Being aware of the competition is a must if you wish to expand your small business.
8. Neglecting Potential Problems
Small businesses that go for expansion sometimes ignore potential internal problems that could crop up suddenly. For instance, expanding your small business might require procuring various permits and licenses to operate in a specific area or market where you're planning to enter.
Or you might suddenly find that your existing machinery isn't suited to produce as many products to meet the projected growth. Then there could be problems with space for accommodating more inventory.
Usually, every small business that goes for expansion will encounter some unexpected problems. However, this isn't anything to worry about, if you have a proper expansion plan and market projections. At the same time, if you expand without making the necessary provisions to counter this problem, your small business and its expansion could prove a failure.
One of the best ways to counter these unexpected problems is to have a backup plan. Just in case your production line can't meet the demand, you should have the resources to outsource your production from some other company. And if there's a shortage in manpower, look for freelancers that've skills in your industry.
9. Overestimating Demand
Is there a genuine demand for the products or services of your small business? This is a question you must ask several times before planning any expansion. Overestimating the demand and going for expansion can have very disastrous effects on your small business. You would waste resources and investments on such a venture. This is a mistake to avoid while expanding your small business.
Undoubtedly, every businessperson believes that their products and services are the best in the industry or can at least give fair competition to other established players. However, this optimism is not a guarantee that you'll get a red-carpet welcome for your products and services when you expand. It might turn out the other way.
A simple way to anticipate and project the demand after the expansion is by doing some market research. Larger companies hire market research firms for this purpose. However, as a smaller business, you could do the research yourself online through a business blog or social media page on Facebook.
Never overestimate demand and go for expansion. Instead, it's best to try and get realistic figures. This is also possible when you study the preferences and spending patterns of people in a new market or even the existing one.
10. Mark Your Territory
For every small business to expand, it is crucial to create unique value and differentiation. This means marking your own territory for the business and finding ways and means to remain strong in that market. This can be done in several ways.
One of the ways is by providing value to your new customers through expansion. You can make special offers in the new market and grab a slice of the market share. That way, you would make forays into the new territory and mark it as yours. Also, go aggressively for online marketing in a specific area. This is possible through targeted online ads that focus on specific demographics or geographical zone.
When you mark your territory, you're sending a loud and clear message to the competitor that you're there to stay and that you mean business. This can often result in fiercer competition for the same turf. However, if you have a proper plan and resources, it's easy to overcome any competition and mark your territory. The same holds true whenever a rival tries to enter your set territory. You need to defend your market share staunchly.
Marking your territory is possible only when you plan gradual expansion instead of rapid ones like large corporations. Obviously, large corporations have the resources for fast growth. However, as a small business, it's always better to consolidate one territory before moving on to another.
11. Long Payroll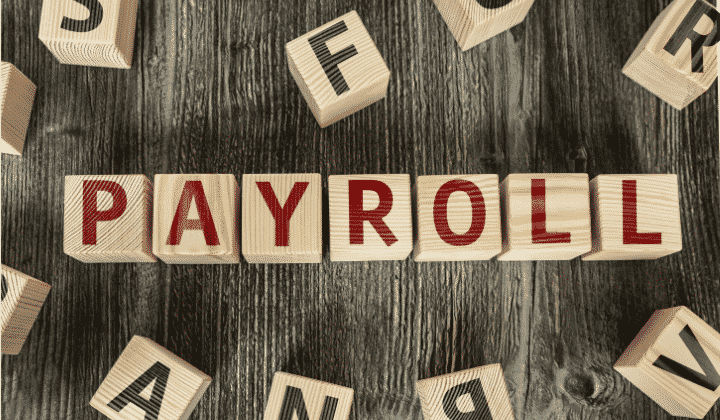 Generally, small business owners that go for expansion tend to overestimate the number of staff or workers they would require. This can result in a long payroll. Having too many employees redundant when you don't have adequate work to assign them can eat deeply into your profits.
At the same time, trying to keep the payroll trim means you might end up having a bunch of overworked employees which leads to attrition.
Therefore, avoid the mistake of overestimating or underestimating the need for workers while expanding your small business. You can start the expansion with your existing strength of workers. And add more workers only when the situation really merits. That way, you would be able to meet the market demands well and have no paucity of workers. Nor would anyone be overworked or underutilized.
It's worth noting that laying off or terminating staff because they're redundant can send wrong feelers in the job market. It can damage your reputation as an employer. Hence, you need to plan for the number of staff well before setting out on the expansion project.
12. Poor Online Presence
As a small business, you might not have any online presence. Or have a very insignificant one. But things change drastically when you expand your small business. It becomes imperative to have a strong online presence.
Unfortunately, many business owners underestimate the power of online presence. And they continue with a poor online presence, which is a huge mistake to avoid while expanding your small business.
When I talk about a strong online presence, I mean having a superb website for your business. Also include a business blog because nowadays, customers tend to do research through blogs before buying any products or services. And a business blog helps them in such research and could tilt the decision in favor of your business.
Furthermore, having a website and a business blog isn't sufficient nowadays. You would also require a strong social media presence on Twitter, Instagram, Facebook, Pinterest as well as LinkedIn. If possible, also include a YouTube channel in your expansion plans, for your business.
In Conclusion
Now that you're aware of the mistakes to avoid while expanding your business, go about implementing the expansion methodically. That way you wouldn't have to deal with such mistakes after the expansion. Generally, most of these mistakes can be rectified and even eliminated through proper planning. Expansion of a business isn't an overnight process as some entrepreneurs might falsely believe. Instead, it takes a lot of time and effort.