People love handmade items more than mass-produced stuff. That's true whether you're gifting someone or buying something for yourself. Hence, there's a very huge demand for handmade items. You can make easy crafts and sell them.
If you're a craftsperson and know how to create excellent crafts, there're many ways to sell them online as well as offline. Understandably, selling online is better since it allows you to tap a vast market around the world.
At the same time, offline sales are also an excellent way: they provide people a first-hand look at your handmade items and decide to buy.
In fact, there're quite a few reasons why you should sell handmade items. And there're several ways to sell crafts items too.
First, I'll explain briefly why you should sell handmade items.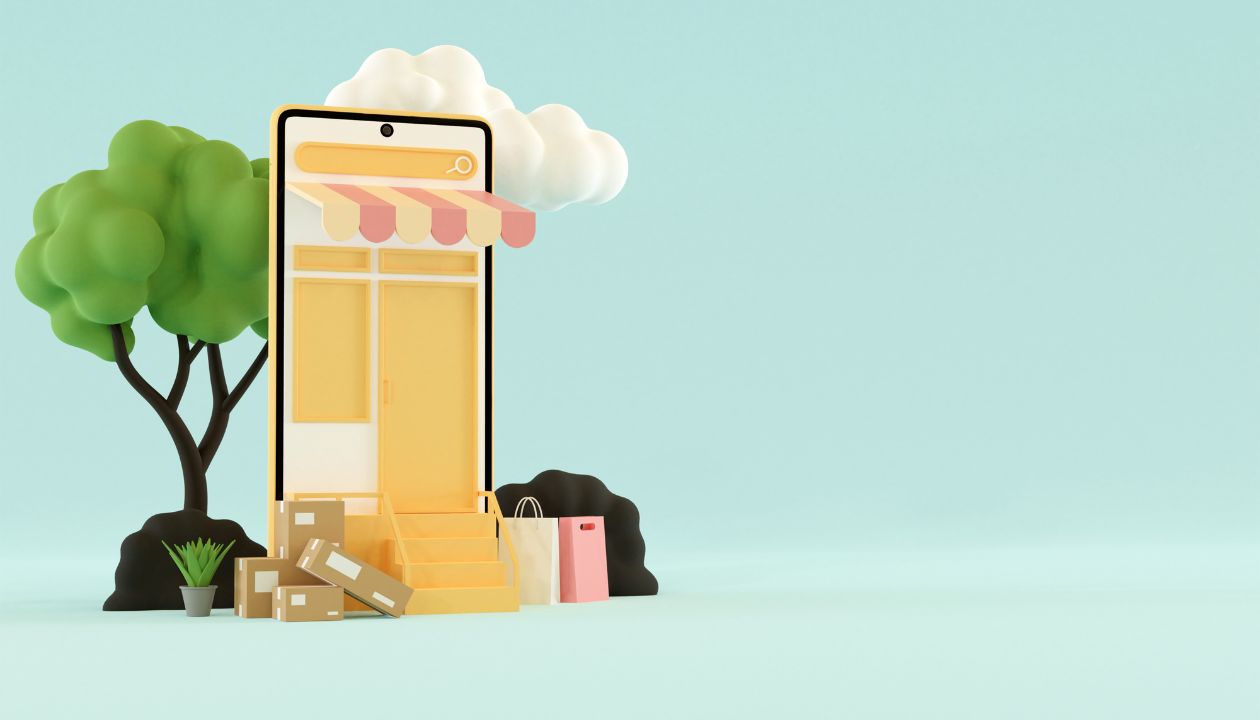 Table of Contents
Reasons to Make and Sell Easy & DIY Crafts
As I mention earlier, most people prefer buying handmade items, regardless of whether they're food products or expensive, made-to-order handicrafts. There're a few other reasons too, which I'm listing below.
1. High Demand for Handmade Items
Nowadays, people around the world are going green. As a result, they prefer buying handmade items, especially food products that are free of chemicals, artificial food dyes, and preservatives, among other synthetic stuff. Hence there's an evergreen demand for such crafts to make and sell from almost every part of the world.
2. DIY Crafts Fetch Better Profits
Not everyone can afford handmade products. They're relatively more expensive than factory or machine-made ones. Therefore, it's always discerning customers that are willing to pay a little more that usually buy DIY crafts. If your craft is indeed unique and suits the needs and tastes of such customers, it's possible to sell at a premium price and make extra money. That doesn't mean you should overprice your handmade items.
3. Handmade Items are Customizable
As any craftsperson would testify, handmade items are customizable. This means customers can request you to hand-make an item according to their specifications. And sometimes, a client may also require personalization of the handmade item to show others it's unique. For example, somebody may ask you to make a craft that bears the name of a company or someone beloved, a boss or a colleague. This isn't quite possible with factory-made products. And you can charge a little more for customizing or personalizing that handmade item.
4. Global Market for Handmade Items
There're no estimates about the total market value for handmade products in the world. That's because the handmade items industry is largely unorganized. It consists of several artisans and craftspeople around the world. However, there's no doubt that it's possible to find foreign customers for your crafts to make and sell. That's because discerning buyers and high net-worth individuals love to collect and show off unique stuff from various parts of the world.
5. Minimum Investment in Handmade Items
As an artisan or craftsperson, you needn't really invest heavily on creating easy and DIY crafts. In fact, you can buy the material necessary for making these items whenever there's a confirmed order only. Nor do you require any expensive machinery or rent premises for a workshop or factory, in most cases. You can simply operate from home to create excellent products and sell them without much hassle.
6. Multiple Platforms to Sell Crafts
It's easy to make crafts and sell them online and offline. There're countless resources available. Therefore, you can select the ones that suit your needs. However, the majority of artisans and craftspeople nowadays prefer selling handmade products online because it opens up a vast global market. At the same time, if you're into making perishable handmade items, you can choose offline mode too. In any case, you have multiple ways to sell crafts items.
7. Cash Advance from Customers
It's common for an artisan or craftsperson to demand a small cash advance from the customer. It is usually 50 percent of the cost of the item and sometimes, the full payment. This is an acceptable method to sell crafts items. After all, you've to buy material for the handmade item and will invest your time and effort to craft it to perfection.
Taking part or full payment in advance protects you against the dangers of last-minute order cancellations. Also, the buyer enjoys protection. The online platform will ask you to specify a returns policy if you sell a handmade product that doesn't meet the customer's needs because you couldn't conform to their specifications.
8. Possibilities to Become Celebrity
You can either create your own brand or become a celebrity by selling handmade items. Understandably, that would depend upon your skills and the popularity of your crafts once you begin selling them. If you're excellent at making stuff, it's obvious you'll get several orders and create a positive image among wealthy people that prefer handmade items for whatever reasons. Doing so requires time, dedication, and extra effort. However, once you carve a niche in the market, your doors to becoming a millionaire are open.
Where to Sell Handmade Items
Surely, the reasons I mention above are tempting enough for anyone to sell handmade items. Here comes the biggest question: How to sell handmade items? The simplest answer is online and offline.
Therefore, let's look at different options to make crafts and sell them.
Best Places To Sell Handmade Items Offline
Below I'm listing some of the places where you can sell craft items offline. To do you, you'll have to tie up with certain vendors and provide them with some margin from your profits.
1. Local Groceries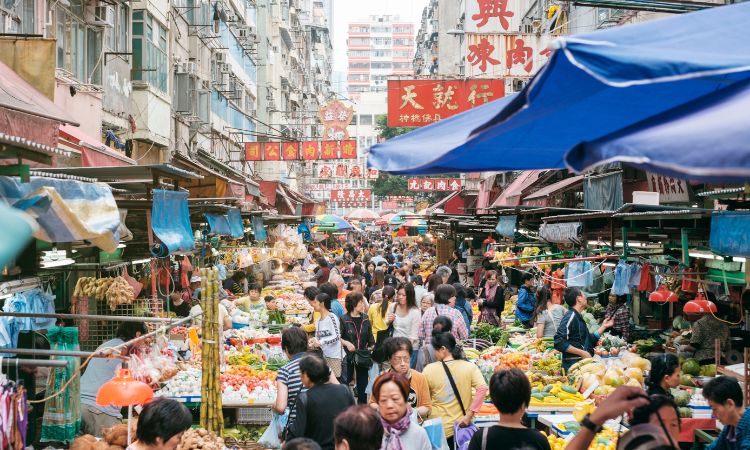 If you're into handmade items such as spice powders, pickles, sauces, pastes, jams and marmalade, sweets, and cookies, sell through local grocery stores. They generally have a section for such stuff.
2. Own Home
You can sell handmade items from your home too. Depending upon local rules and regulations, display a board mentioning whatever handmade items you're selling and provide contact details. Customers can visit your home and buy.
3. Beauty Parlors and Salons
Beauty parlors and salons are excellent places to sell skincare, hair care, and other similar handmade items. Women and men that wish to avoid cosmetics and other beauty products available commercially usually go for handmade items made with time-tested and proven raw materials.
4. Offices
Fresh bread, cakes, pastries, cookies, and other handmade, homemade items can also be sold at offices. Some offices might not allow you to sell your crafts on their premises. However, it's always possible to sell outside during lunch breaks and at the end of office hours.
5. Personal Contacts
Word-of-mouth publicity is something that even Jeff Bezos, founder, and CEO of Amazon treasures. You can sell handmade stuff offline by asking personal contacts including relatives and friends to recommend the stuff. Maybe you'll need to give some commissions or freebies but that's fair enough if your profits are high.
6. Religious Places
I've seen people sell handmade stuff within and outside synagogues, churches, temples, and other shrines. To do so, you'll require permission from the management of that religious place. In most cases, they don't charge anything for allowing you to sell. However, at some locations, you may have to pay a small fee.
7. Schools & Colleges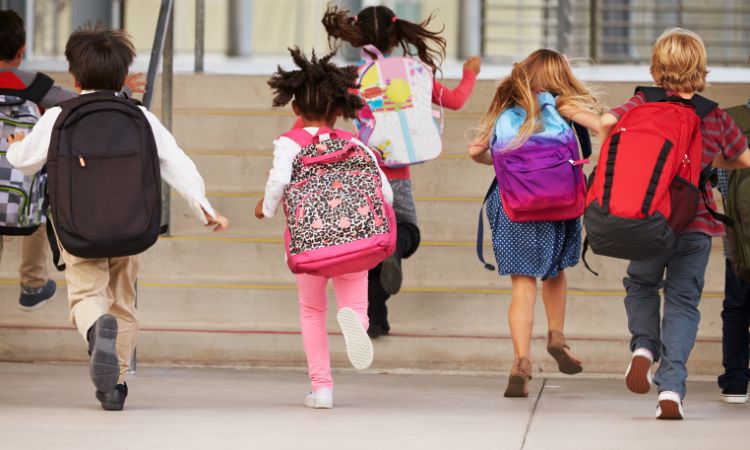 Educational institutions are somewhere you can definitely sell a lot of handmade stuff. This is particularly true if you're selling food items, skincare and beauty products, and gifts. Parents and students can buy the stuff. Again, you might need permission from school or college authorities to sell handmade stuff at campuses. But if you're a student, it's easy to bag orders within the school and sell from elsewhere.
8. Social Events & Community Gatherings
Another excellent way to sell handmade items is at social events and community gatherings. Often, organizers rent out space at the venue to cover the expenses of the event. You can put up a small stall at the location to sell your items. There're also chances you'll get lucky to get free space if you pledge to donate some part of your profits to charity or community welfare. These events are also an excellent resource to get contacts to sell handmade items.
Best Places To Sell Handmade Items Online
Now that you know eight different ways to sell handmade items offline or from physical locations, let's also explore the online options. In fact, selling crafts online can be easier and you can get better profits.
9. Online Marketplaces
Three distinct online marketplaces come to my mind as the best way to sell handmade items. The first is Facebook Marketplace where you can open an online store with your personal brand free of cost. The other best place is Etsy which specializes only in marketplaces for handmade items. They charge a small monthly fee to provide you with an online marketplace. Also, check Shopify.com where you can pay a nominal fee to open a marketplace.
10. Amazon Handmade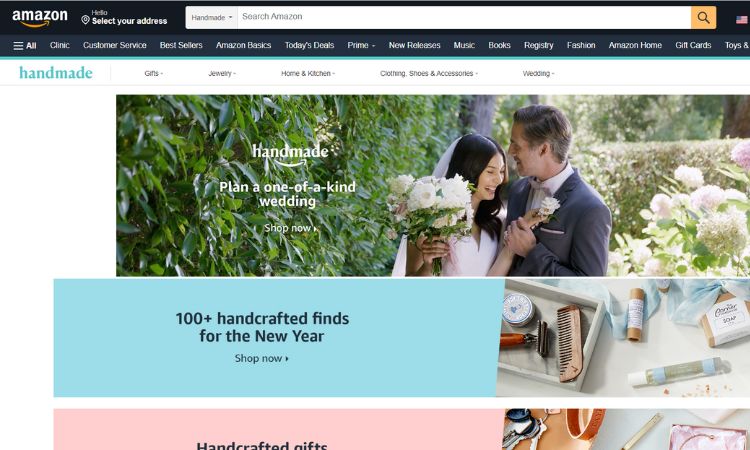 Amazon Handmade is a special service for an artisan and craftsperson. You need to complete and submit an online application form on Amazon Handmade. Upon successful application, you can upload images, write a brief description about your handmade item and sell through Amazon, the single largest online store in the world.
11. eBay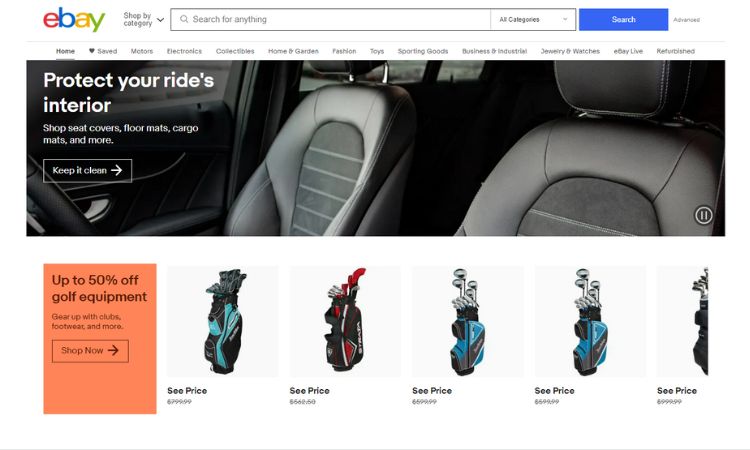 eBay is also a very popular shopping website to sell handmade items. It requires you to sign up as a seller on eBay and agree to their terms and conditions. Once your application is successful, upload excellent pictures of your handmade items and write catchy descriptions to attract customers. eBay also reaches clients across the world.
12. Craigslist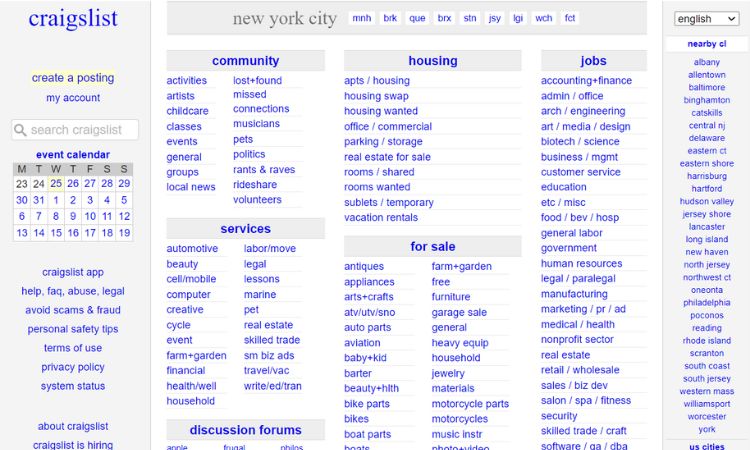 Craigslist allows you to post free classifieds. It's very simple to open an account on Craigslist. Upload an excellent picture, write a description of the handmade item you're selling and mention the price. However, you'll also have to specify terms and conditions for delivery as well as payments from buyers. The flipside with Craigslist: It's a primarily classifieds website and hence, this isn't suitable for selling niche handmade items.
Also read: Best ways to make money with Craigslist
13. Facebook Business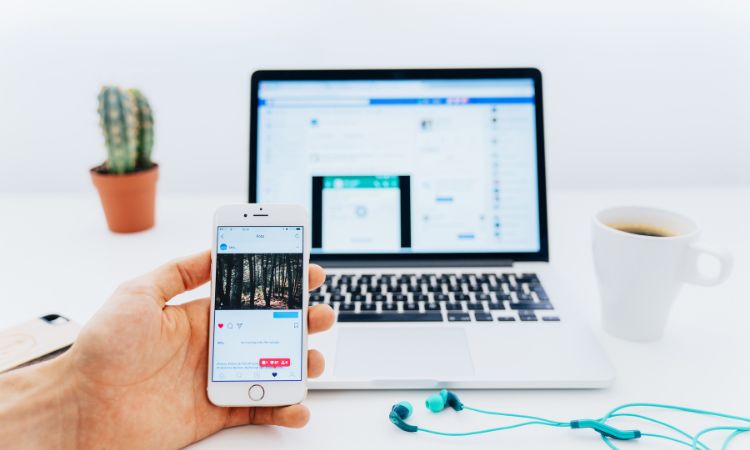 If you're serious about opening a small business to sell handmade items, open an account on Facebook Business. This is a resource that's very useful for all business owners and startup entrepreneurs. However, Facebook Business comes at a small monthly fee. Therefore, I would suggest this option only if you're confident about making enough money from selling handmade items.
14. Own Website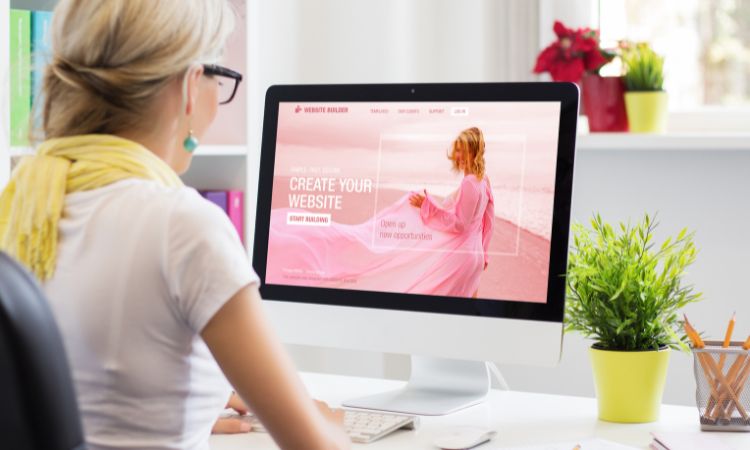 Nowadays it's quite easy to sell handmade items from your own website. In fact, an excellent domain name and hosting for opening a website costs as low as $9.99 per month, which is something most people can easily afford. With some skills, you can create a wonderful website to provide details about yourself, your skills, and what you make. In addition, you can also provide a gallery of your products with superb descriptions, order buttons, and an online payment gateway.
15. Affiliate Marketing
If you know some bloggers and website owners, you can sell handmade items online through affiliate marketing networks too. All you need to do is ask bloggers and website owners to write excellent but honest reviews about your handmade items and provide a link to order. If you have a website, it's much easier to do affiliate marketing. Or you can also ask them to provide affiliate links through your Facebook and other marketplaces.
16. Social Media Resources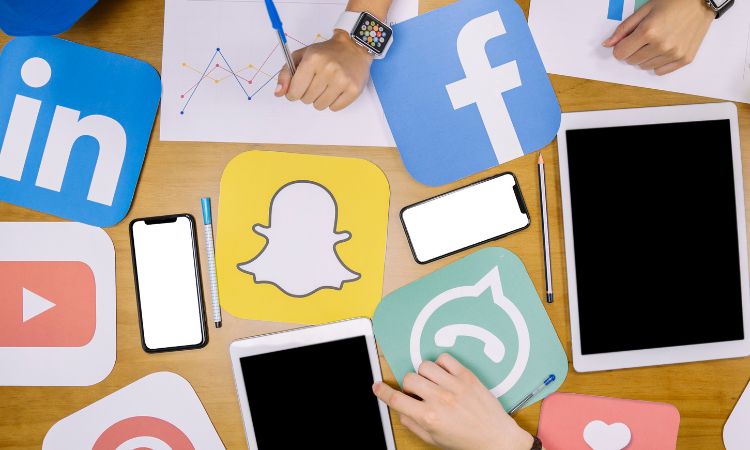 Instagram, Twitter, and Pinterest also allow you to sell handmade products online. However, you'll require some knowledge of digital marketing to use these resources. Alternatively, you can use micro-influencers to promote your handmade items online using their social media accounts. These micro-influencers charge a little money. However, the investment would prove worthwhile since it can bag you lots of orders.
Closing Thoughts
As you can see, there're a total of 16 different ways to sell handmade items. Usually, most artisans and craftspeople use a mix of both. This helps them make more money. The most important quality you require to sell handmade items is your consistency. That's because it's not always that we can produce the best of stuff with our skills. Therefore, I would recommend looking at creating a niche for your handmade items rather than looking for bulk orders. People pay for that uniqueness in handmade items which is pathetically missing from factory-produced or mass-produced ones.
FAQ
What is the best app to sell handmade items?
Popular apps for selling handmade items include Etsy, Handmade by Amazon, Craigslist, ArtFire, Zibbet, and Shopify. Each app offers different features, fees, and customer base, it's important to research and compare them before making a decision. Additionally, it's also important to take into account your needs and the type of items you're selling, as well as the tools you will need to manage your business effectively.
Which is the best place to sell handmade products?
The best place to sell handmade products will depend on the type of products, target market, and personal preferences. Popular options include online marketplaces like Etsy, Amazon Handmade, and ArtFire, social media platforms, online stores, pop-up shops, markets, and trade shows, and wholesale. It's important to research and compare different options and also to keep in mind that it's not exclusive, you can always use a combination of them to reach more customers and increase your sales.
Which are the best alternatives to Etsy?
Popular alternatives to Etsy include Amazon Handmade, Craigslist, ArtFire, Zibbet, Shopify, and Folksy. Each platform offers different features, fees, and customer base, it's important to research and compares them before making a decision. Additionally, it's also important to take into account your needs and the type of items you're selling, as well as the tools you will need to manage your business effectively.
Is it worth it to sell on Etsy?
Selling on Etsy can be a great way to reach a large audience and grow your own business. It has a large customer base and is great for creators to sell unique items. However, there is a lot of competition and it may be more suitable for sellers with handmade or vintage products. It's important to research the platform and the market before making a decision to sell on Etsy.
Where to sell handmade items for free?
There are several online platforms where you can sell handmade items for free, such as Etsy, Amazon Handmade, Handmade at Amazon, ArtFire, Zibbet, Redbubble, Society6 and Big Cartel. Keep in mind that some platforms may charge a small listing fee or take a percentage of each sale. It's always best to check the platform's website for the latest information.