With increasing number of women willing to work as Phone Sex Operators or PSOs, there're a number of scams making rounds over the Internet.
And these scams are dangerous because you can become victim of a major identity theft and fraud networks that operate within and outside America. Or worse, you can fall victim of blackmail.
Obviously, not every woman wishes to work as a PSO. Phone sex job is legit under existing American laws. However, not all companies that hire Phone Sex Operators are legit operators. That's the reason you need to be extremely careful.
Therefore, let's look at some of the common PSO scams that are making rounds of the Internet nowadays.
Avoiding Common Phone Sex Operators Scams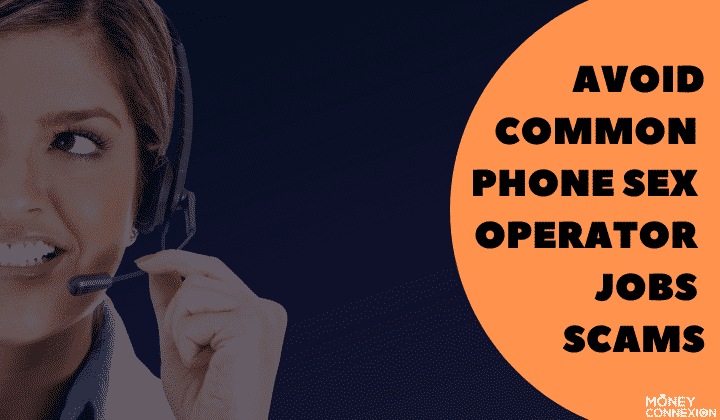 Before telling you about these scams, I strongly recommend you visit the Federal Bureau of Investigation website that alerts citizens about various kinds of online scams.
Also check the Federal Trade Commission (FTC) and US Governments website for more information about how to prevent scams.
Now, here're some common PSO scams that operate through the Internet.
Telephone Chat
After you apply on the Internet and provide your phone number, you can expect a call within an hour. The caller will ask you to undergo a telephonic test and transfer the call to a fake customer.
You can expect all sorts of intimate questions and requests during such tests. However, the test is actually a scam. The caller records your calls. And once you're done, they blackmail you by saying your chat and number would be made viral on social media or other platforms.
If you get such calls, alert your local police and FBI immediately. Blackmail is a serious crime in America. The law protects victims while criminals face stiff penalties.
Registration Fees
One of the most common scams while applying for Phone Sex jobs involves registration fees. Usually such scammers operate through legit looking websites.
Once you apply, you can expect an email saying your application is successful. But to get the job that pays $60 per hour or more, you need to pay a Registration or some other fee.
Never send money to such websites through your bank, debit card, credit card or wire transfer. The demand for a fee is a scam. You won't get any Phone Sex Operator job. At best, you'll get responses saying you're on some strange waitlist to start working as PSO.
Here, scammers collect as many personal details as possible for identity theft. Remember, in 2018, over 14.8 million Americans fell victim to identity theft according to Javelin Strategy and  Research. The actual numbers could be actually higher since thousands of victims don't report their cases.
Request for Picture
This is another deadly scam. When you apply for a Phone Sex Operator jobs, the scammer will request you for a picture and resume. It's worth remembering that legit phone sex service providers never ask for such details and photos. Therefore, any agency that makes these requests is a scammer.
There're several ways a scammer can abuse your photo and other details. It could range from blackmail to identity theft or even posting objectionable material online. Therefore, never part with your photo or resume if any phone sex service makes such requests.
Other than these, there're several ingenuous ideas that scammers use to con you out of money and personal information when you apply for a PSO job
Avoiding Phone Sex Operator Job Scams
There's only one way to avoid Phone Sex Operator job scams. And that's by applying to legit companies that hold a license to operate a phone sex services.
You can find some Phone Sex jobs on websites including Flexjobs and Upwork. However, they aren't very common. A few jobs do appear occasionally on Indeed.com and Glassdoor.com.
If you have any doubts about the legitimacy of a company, check their credentials on Better Business Bureau website. Running the check is very simple and their results are quite reliable.
There's also a guide on WikiHow about how to check whether a company or website offering a PSO job is legit or scam.
Also find out if their website has a genuine, brick-and-mortar address or is merely a PO Box address.
Finally, you can use Google Maps to check the location of the business and see whether it's genuine.
Why Work as PSO?
Considering the hazards and risks of working as PSO, you might wonder who seeks such jobs. Actually, there are several women as well as men that work as PSOs. There're several reasons people want such jobs.
Working as PSO also has some psychological benefits since it helps relieve own fantasies.
Phone Sex Operator jobs are a known remedy for loneliness.
Working as Phone Sex Operator is socially acceptable: at best your relatives and friends may joke with you about the job.
It's one of the jobs that college students, single-moms and work-from-home moms or even jobless men can find easily due to high demand.
Phone Sex jobs don't require special qualifications. However, you'll require a fairly creative mind to cater to demand from clients.
You can also take Phone Sex jobs that don't involve actually speaking with a stranger. Instead, it works by sexting or sending steamy SMS messages, email, online chat and other modes.
Phone Sex Operators remain anonymous. They assume an identity only for the work. Hence, there's not much risk unless you decide to violate own anonymity.
It's possible to earn anything between $60 to $200 per day, depending upon the number of calls and services you offer.
As a result, there's a huge demand for Phone Sex Operator jobs. However, most companies that offer phone sex services prefer operating discreetly, despite being legit.
Final Thoughts
Before wrapping up, I suggest you consider all pros and cons of working as PSO and take adequate steps to avoid Phone Sex Operator scams. Since the job involves rather sensitive issues, proper precautions are necessary.
Though there're countless Phone Sex Operator claim the job helps them make easy money, remember there're flipsides too: the employer keeps a very large chunk of the money a customer pays while you get a very small slice of the pie.