Most of us keep our money at banks or credit unions. There's a reason for keeping our money at these financial institutions. The greatest reason is safety. Obviously, it is risky to store large amounts of money at home or carry it in our pockets or purses.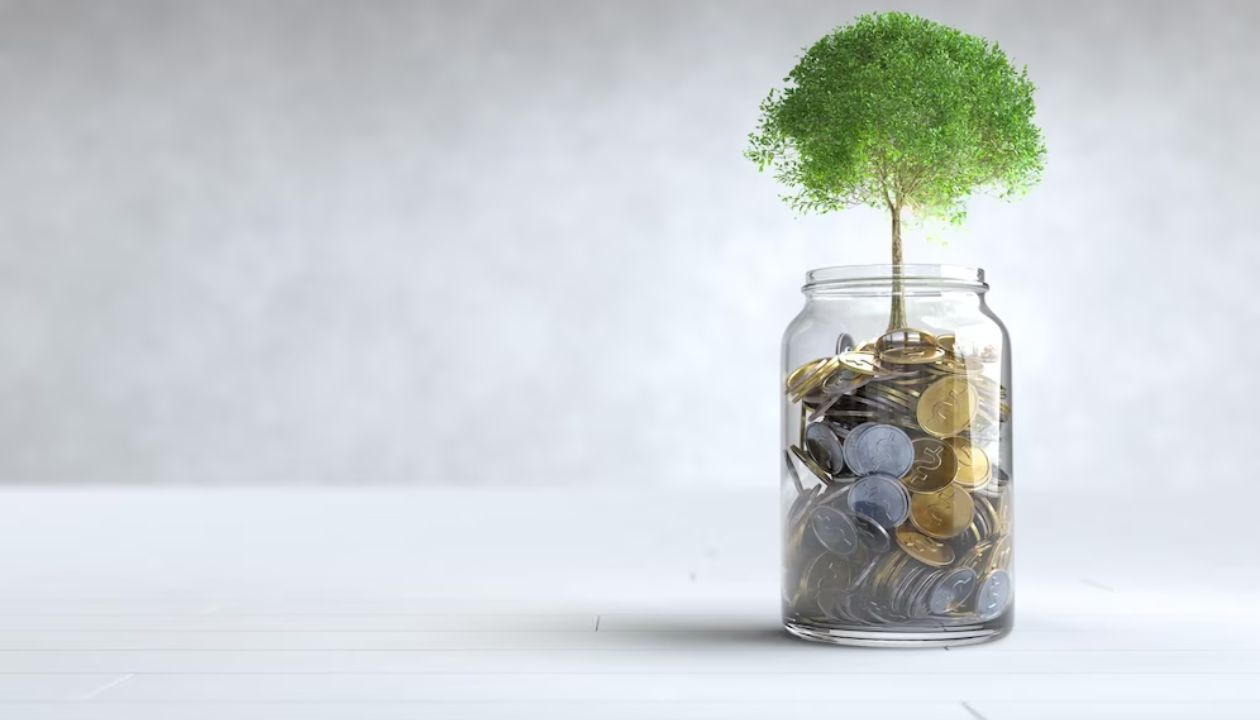 Reasons to Have a Savings Account
However, we also keep money in our accounts because it's easier to pay online instead of carrying cash. Furthermore, a savings account helps us receive money from our employer or even own a business or incentives from any place. We can also transact easily with apps on mobile or their website for sending money or savings, investing or even making online purchases.
It's much easier to settle credit cards and other bills when we have a savings account. The first step to getting a credit card and loan is to have a savings account.
What's more. A savings account helps us keep track of money, such as income and spending. It entitles us to a debit card that can be used online or in-store when we buy something. Moreover, a savings account also goes into growing our credit score for things such as mortgages and loans or to avail other types of finance for something we wish to do or buy.
Perhaps the greatest reason why some of us keep money at banks and credit unions is due to the interest they pay. 
How Much Interest do We Get?
This brings us to the next question, how much interest do we get? Actually, this depends on the bank or credit union. There're no uniform figures. Some banks offer just about 0.5 per cent of what's known as the Annual Percentage Yield on your savings, while others can go higher.
However, there's something important to remember. You don't get a higher APY automatically. To get a higher interest, it is necessary to maintain a large minimum balance in your savings account. This could range between $1,000 and $5,000, depending on the bank or credit union.
Myths About APY and Interest
Before you celebrate that your bank account pays a high APY or interest, here're some things to consider. Find whether you're paying an Annual Maintenance Charge (AMC) or Annual Maintenance Fee to the bank or credit union where you have a savings account. A lot of accounts come with AMCs, which means you actually have to pay the financial institution to keep your account.
In some cases, you might also be paying for debit cards issued by your bank or credit union. These are often known as membership fees. Generally, debit cards are issued free of cost, but a few banks charge for your annual membership, meaning you're paying to hold and use the facility.
A few accounts might offer higher APY, but they won't offer you the checking facility. And some such bank accounts might charge you some fees for a checking facility.
Therefore, consider these factors before you think about interest or Annual Percentage Yield. Very often, these expenses are much higher than the APY or interest we earn. In such cases, the benefits you get from a higher APY or interest would be almost zero or, at best, minimal.
Five Best Savings Accounts with 5% APY
Given these conditions and circumstances, you should be looking for savings accounts that come with zero transaction charges and, at least, zero membership fees for debit cards.
After some research online, I found that none of the accounts nowadays pay as much as five per cent interest. However, here's a list of some savings accounts that come with much higher yields than others. 
Here're some best high APY savings accounts in the US at the time of writing this article. These details were compiled by CNBC, one of the largest news channels in the world.
1. Lending Club Bank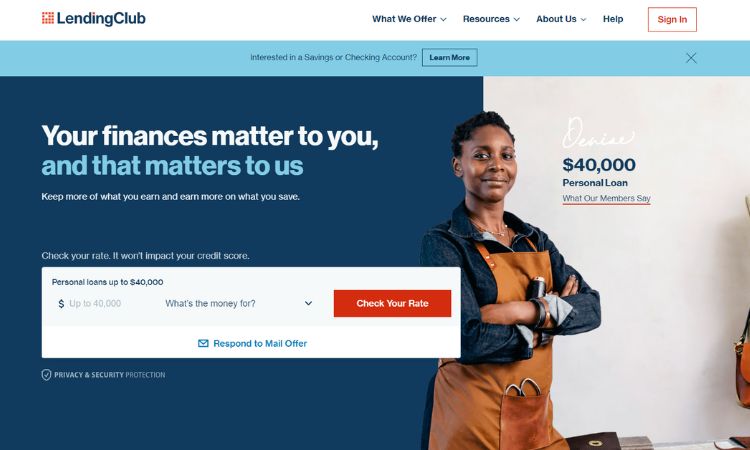 The Lending Club Bank High Yield Savings Account offers a 2.07 per cent Annual Percentage Yield. There're no minimum balance requirements. However, you need to deposit $100 to open an account.
The bank also offers checking facilities and an ATM card. There're no overdraft fees, monthly fees or excessive transaction fees with this account. You can open this account online or visit the nearest branch near your place.
2. Marcus by Goldman Sachs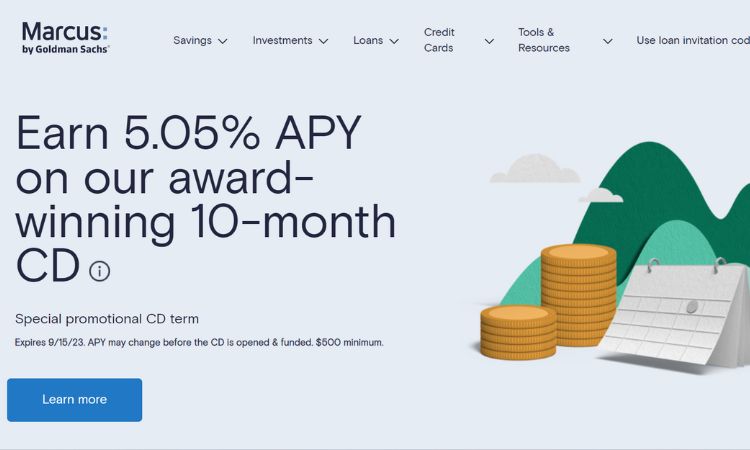 Marcus by Goldman Sachs High Yield Account provides 1.7 per cent APY, and there're no monthly account maintenance fees. This account gives you six free transactions per statement cycle. However, this is a no-frills digital account. Meaning you don't get a checking facility and nor do you get an ATM card.
This is a digital account that you can open and maintain online or through the Goldman Sachs app only. You can open this account by depositing only $1, and there're no minimum balance requirements.
3. Ally Bank Online Savings Account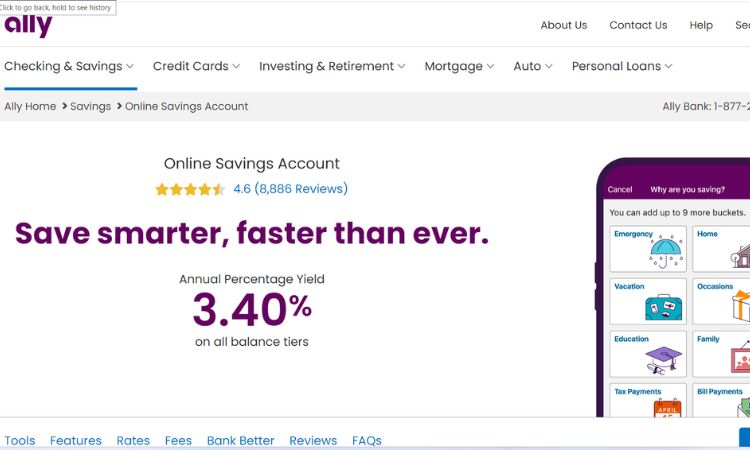 Ally Bank Online Savings Account comes with an APY of 1.25 per cent. There're no minimum balance requirements, and nor do you need to deposit any money while opening the account. This is a no-frills account again. This means you won't get an ATM card unless you opt for their checking facilities.
However, these might come at a cost. They charge $25 for overdrafts and $10 for excessive transactions. You get six withdrawals for every statement cycle.
4. Bask Bank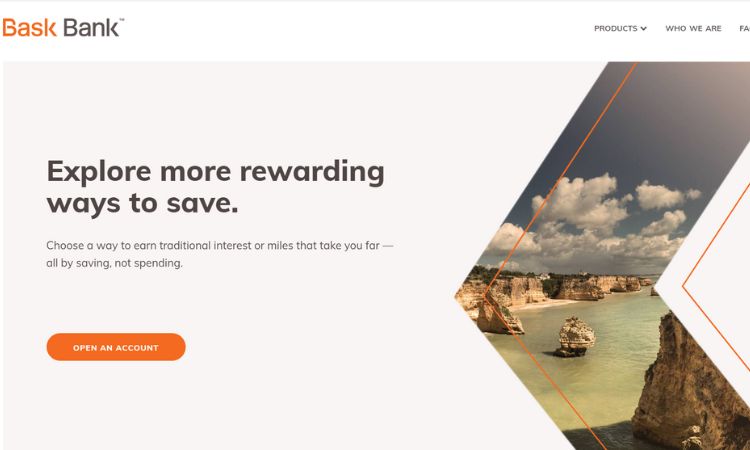 Bask Bank offers an APY of 2.02 per cent on its Interest Savings Account. However, you don't get an ATM card or even checking facilities. All transactions are online only, through their website and app.
You get six withdrawals for each statement cycle. There're no overdraft fees, and you'll pay $5 for excessive transactions. There're no account opening fees or minimum balance requirements with their savings account.
5. Varo Bank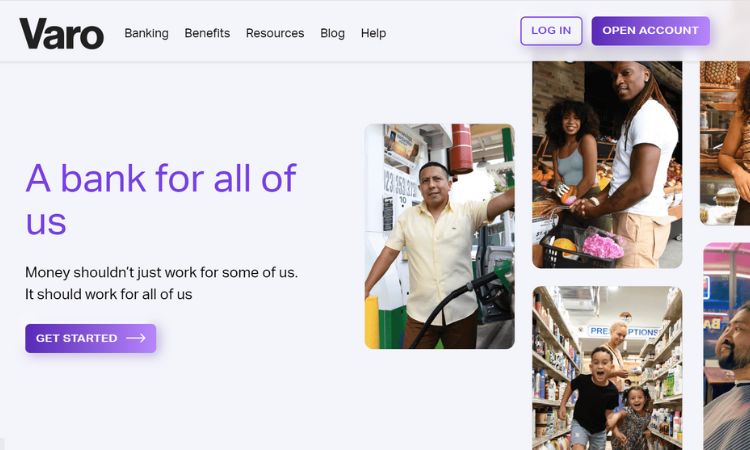 Varo Bank offers up to five per cent APY if you maintain a lot of money in your Varo Bank Regular Savings Account. To qualify for any interest, you should have at least some money in the account.
Varo Bank doesn't charge you for excessive transactions and overdrafts. They also provide ATM facilities and checking facilities. There're no monthly fees, and you get six free withdrawals every statement cycle.
FDIC Approved Banks
These banks are approved by the Federal Deposit Insurance Corporation or FDIC. This means your money is safe to a great extent with these banks that I mentioned above.
FDIC approval means the Federal government insures your money. In case anything happens to the bank, you can still be assured of getting your money, to a great extent. 
This is one of the main features to look for when opening a bank account in the US. As a matter of fact, all banks in the USA require FDIC registration to operate.
Wrap Up
Getting a high APY is not usually possible with zero-balance and no-frills accounts. Usually, higher interest comes with larger deposits and an even larger minimum average balance. In simple words, it means that the more money you keep in your savings account, the greater interest you can earn.
However, also consider account maintenance charges and other expenses while looking for a high-yield account. As you can clearly see from my list above, some banks will not provide debit cards, and others might not provide checks. In such cases, consider whether the bank serves your financial needs.