Americans are rapidly emerging as the largest consumers of tea. If fact, annual tea consumption in the US shows a Compounded Annual Growth Rate (CAGR) of 12.8 percent over the last three years. And America will consume $17.8 billion worth of tea by 2023, according to industry reports.
Obviously, this increase in tea consumption and the corresponding demand for tea have certain reasons.
But what do these figures hold for you? A lot actually.
Because there're as many as 15 amazing ways you could make money easily with tea in 2023 and beyond.
To make money with tea in 2023 and beyond, it's important to know why Americans are consuming more of this refreshing beverage nowadays.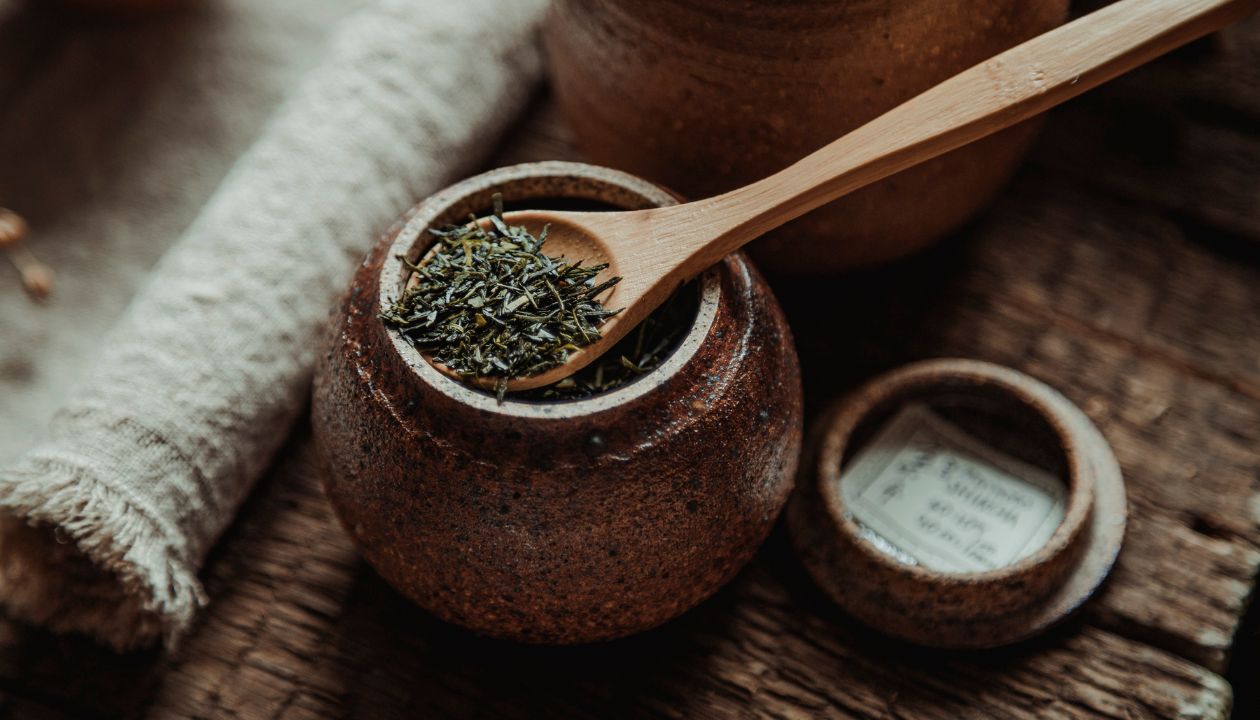 Table of Contents
Reasons for Higher Tea Consumption
Studies conducted by Penn Medicine, founders of the Hospitals of the University of Pennsylvania, and other reputed healthcare organizations, clearly establish there're countless benefits of consuming tea in moderate volumes daily.
Flavonoids in tea can help lower blood pressure, triglycerides, and bad cholesterol.
Tea contains anti-oxidants that help retard the aging process in women.
Certain nutrients in tea help maintain healthy skin and hair.
Tea works to relieve stress instantly when consumed in small quantities.
Consuming tea daily could ward off diabetes.
Over and above, tea is also a very affordable beverage that anyone can brew easily at home or the workplace without much equipment. It is a versatile drink that we can consume merely by boiling tea leaves with water or milk and adding other ingredients to enhance the taste and get more health benefits.
And tea leaves are easily available from your neighborhood supermarket or favorite online store.
How To Make Money from Tea in 2023
So, how does one go about making money from tea in 2023 and beyond? Actually, there're very simple ways to make money from tea as a full-time business or even as a side-gig. In this article, I will discuss 15 amazing ways to make money with humble tea and how to benefit from the soaring demand.
1. Tea Service for Parties
Tea parties are very popular among families and women's groups. You can offer tea services for such parties in your city. Upon getting some experience in hosting tea parties for smaller groups, it's possible to tie up with event management companies and get contracts for larger ones.
You'll require some tea brewing equipment, crockery as well as a variety of tea powder, sweeteners such as honey and sugar as well as milk dairy whiteners to launch this business.
2. Make Tea Based Cosmetics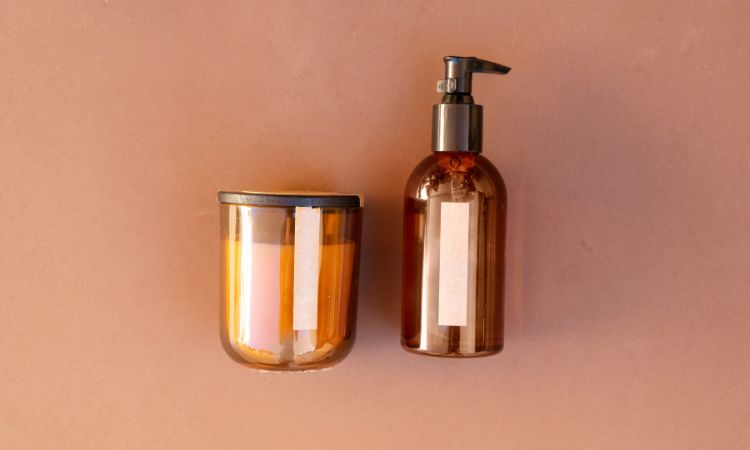 Tea is known for its beneficial effects on skin and hair. Therefore, you could launch a small home-based business to make tea-based cosmetics. These include herbal lotions and crème, as well as tea-based soaps that people would love to use.
Preparing tea-based cosmetics is fairly easy. It's possible to get lots of traditional Asian formulas for such cosmetics by browsing the Internet. Sell these handmade products on Etsy or Shopify marketplace.
3. Sell Imported Tea Leaves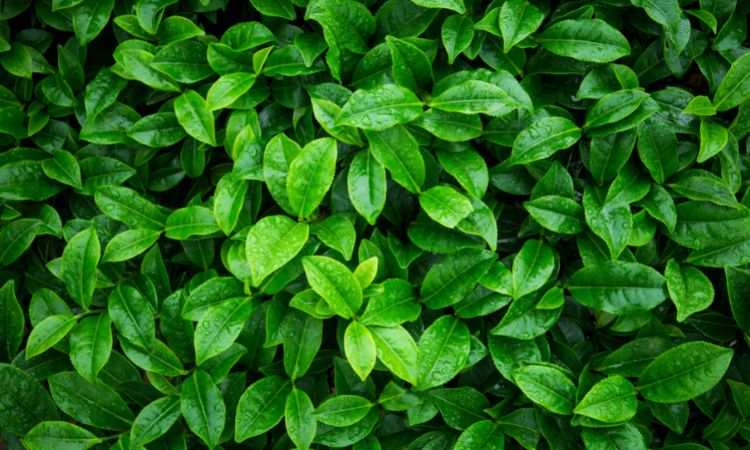 Import small quantities of tea leaves from India, China, Sri Lanka, Thailand, and other major producers of this crop. You can easily get them online from various suppliers in those countries.
You could also check dropshipping websites from these countries for various kinds of tea leaves. You'll be pleasantly surprised at the sheer variety of exotic tea leaves you can import. Sell them from your own Shopify marketplace or even as sellers on Amazon.
4. Grow Organic Tea at Home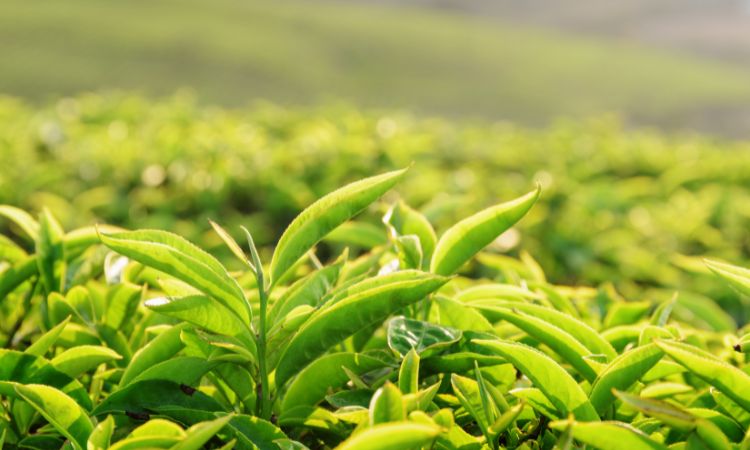 If you have a garden, it's easy to grow various kinds of organic tea at home. There're various definitions of what means "organic," but you can easily find it on the Internet for your location.
Many people may believe that growing organic tea isn't possible in all kinds of weather. That's false. Actually, tea is a very versatile crop and can be grown almost in any part of the world, with some care.
5. Teach Brewing Different Types of Tea
Did you know there's red tea, black tea, white tea, yellow tea, and of course, green tea. And there're countless varieties of all these kinds of teas. Each one has a different brewing technique.
Knowing it is very important for anyone that wishes to get the maximum health benefit from consuming any of these kinds of tea. You can teach different ways to break various kinds of tea to people by starting an online class or creating an online course.
6. Launch a Tea Blog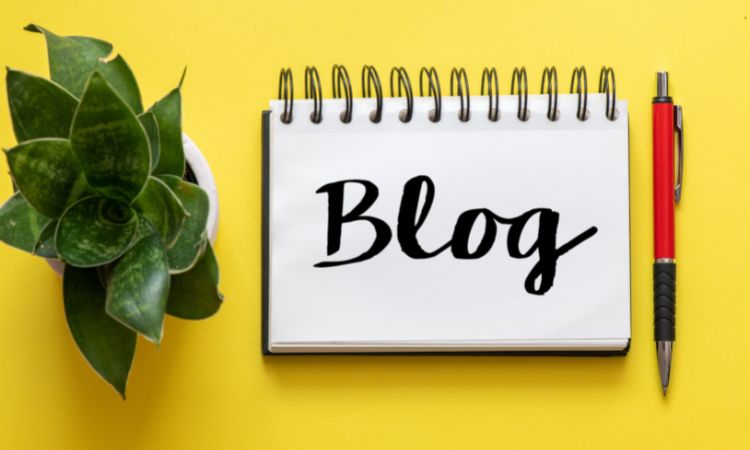 You can also make a lot of money by opening a niche blog on tea. Millions of people around the world consume tea and in fact, are aficionados of this beverage that's been existing since ancient times.
If you browse the Internet, you'll find very few blogs that actually speak about various elements and features of tea.
Starting a blog is fairly simple. And launch a tea blog. You can make money by affiliate marketing and Google AdSense with your tea blog.
Also read: How to Write a Blog Post
7. Create Tea Merchandise
There's merchandise about almost everything in the world- from aliens to Zebras. With some creative and original ideas, you can create tea merchandise such as personalized T-shirts and hoodies, cups and mugs, caps and posters, coaster sets to toy figurines.
It's possible to sell such merchandise through your own blog or Facebook Marketplace, Facebook Business, as seller on Amazon and eBay, or even from a Shopify marketplace. The more creative your ideas, the greater number of customers you can attract.
8. Write a Tea Recipe Book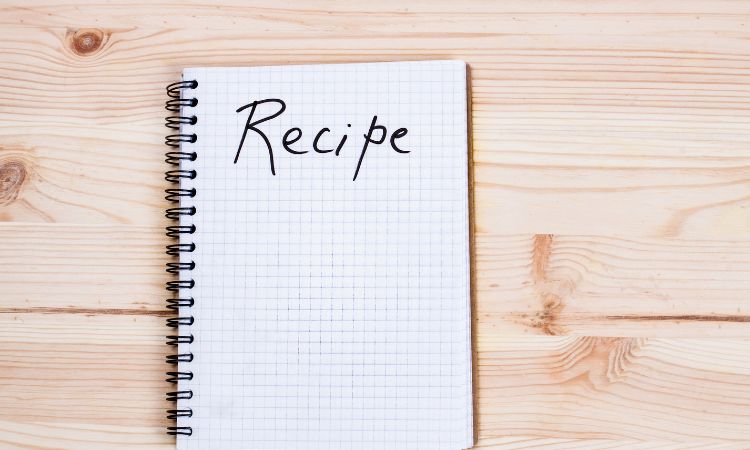 Once you know the various recipes for brewing tea, write a book and sell it. You can also write an e-book and publish it free through Amazon Kindle Direct Publishing. Generally, an e-book on Amazon or even a paperback costs between $0.99 to $9.99.
It's fairly easy to get excellent reviews for your book if you've unique and workable tea recipes. And selling e-books or paper books is easy through Amazon.
9. Pure Tea Compost
A 1kg bag of pure tea compost sells for $2 to $2.50 each. Instead of disposing off your used tea leaves, put them in a homemade composter to create this high-demand fertilizer. Pure tea compost is primarily used for growing healthy rose plants.
Hence, anyone that owns a rose garden will buy pure tea compost from you. Read the specifications of the type of tea compost that fetches the best price. Generally, such fertilizer is sugar-free- meaning you can't use sugar while brewing your cup of tea if you wish to use the leaves for composting.
10. Make Tea Scented Candles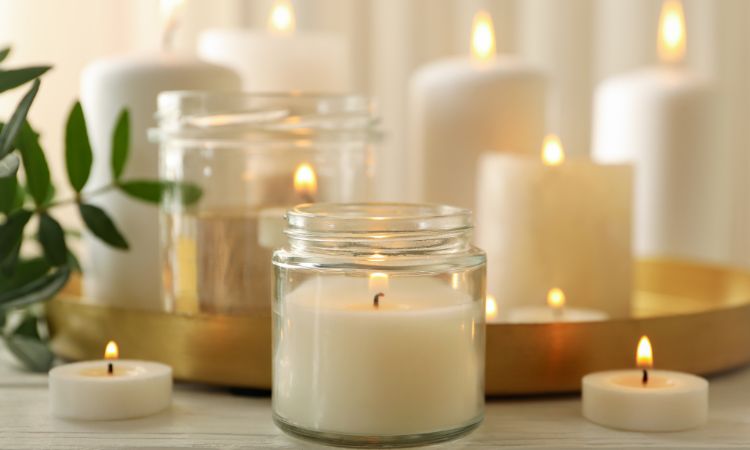 Nowadays, scented candles are a best seller everywhere. Just in case you didn't know, Hollywood star Gwyneth Paltrow had candles made to scent like her vagina. And these candles are sold like hotcakes in the American and international markets.
I'm not suggesting you do something similar or drastic. Instead, you can easily make tea-scented candles. Different kinds of tea have different aromas. All tea aromas have one thing in common: they work to provide relief from stress.
You'll find lots of tea-flavored candles in any aromatherapy shop. You can also make different kinds of tea-scented candles and sell them for aromatherapy.
11. Sell Tea Based Ice Cream
The first time I tasted tea-based ice cream was in Indonesia. And during my stay and other visits there, I would make it a point to enjoy different kinds of tea-based ice creams during the day. Nowadays, consumers look for newer flavors of ice cream as older ones have been in the market for decades.
And those offering these newer flavors stand to make a lot of money. As I mentioned earlier, each tea has a distinct taste and flavor. This means you can make countless varieties of tea-based ice cream. Start with small quantities and grow your business later.
12. Start Tea Appreciation Course
Appreciating different varieties of tea is an art in itself. It is somewhat similar to appreciating wines and other kinds of spirits. With some knowledge and experience about tea tasting, it's possible to launch an online course that teaches people how to appreciate various varieties of tea.
This is a very niche course that only those with enough wealth and resources would opt for. Hence, you could make a lot of money by starting an online or even offline tea appreciation course.
13. Supply Specialty Tea to Offices
Most officegoers consume coffee to get rid of the tiredness and stress that occurs during the course of the day. But the trend is now swiftly shifting to consuming green tea. That's because green tea is loaded with caffeine and helps people overcome exhaustion and fatigue quickly.
At the same time, there're other varieties of tea that also have an equal or more potent effect and better health benefits. Supply such specialty tea in flasks to offices. Top executives that want something different than run-off-the-mill coffee from dispensers would definitely appreciate your business.
14. Provide Tea Based Skincare Therapies
Over the centuries, tea has been used by women for skin care and hair care. This is a superb business for women that've some knowledge of beauty treatments, especially those requiring natural ingredients and herbs.
Beauty-conscious women around the world are increasingly shunning treatments that use chemicals and non-organic ingredients. In such a scenario, you can open a beauty parlor that provides tea and herbs-based therapies for discerning women.
15. Open Small Tea Stall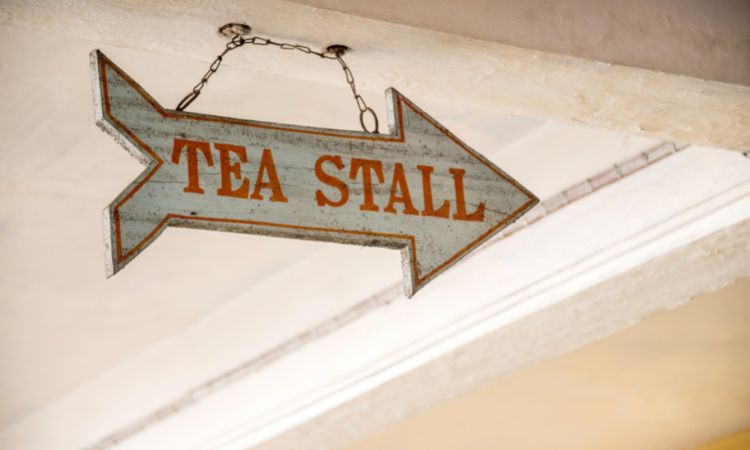 Opening a small tea stall in your garden or any other premises is the simplest way to make money from tea. Indeed, countless people across Asia made their fortunes merely by selling superbly brewed tea with different spice mixes.
Few people in the Western world have even ventured to do this business, despite the great scope that exists. People enjoy tea regardless of the season. If you select the right location, you can have customers around the year.
Getting Started on Tea Based Businesses
Tea consumption dates back to ancient times in Oriental cultures. There's a lot of modern literature on tea and its health benefits that's now available from reputed organizations. Study these carefully before launching any venture to make money from tea in 2023.
In Conclusion
Tea-based businesses are unique. And they're going to get popular with tea consumption in the US growing rapidly. Therefore, 2023 is the best time to start making money on tea and benefit from this boom.
FAQ
How to start a tea business?
Starting a tea business involves researching the market, creating a business plan, choosing a niche, sourcing high-quality tea, finding the right location, developing a marketing strategy, pricing your products, and continually learning about the industry. It's important to focus on providing high-quality products and excellent customer service to stand out in the market and make your business a success.
How profitable is tea?
Tea is a profitable industry with a global market value of over $40 billion. Starting a tea business can be done with a small investment, and the retail markup on tea products is high. The specialty tea market is also profitable. However, it's a highly competitive market, and businesses need to be strategic to succeed.
Can I make money selling tea?
Yes, it is possible to make money selling tea. There are various ways to enter the market, such as starting an online tea shop, opening a brick-and-mortar store, selling at farmers' markets, or becoming a distributor or wholesaler. To be successful, it is important to have a strong understanding of the different types of tea, a good marketing strategy, and provide good customer service.
What are the different ways to make money with tea?
One can make money with tea by setting up an e-commerce store and selling tea and tea-related products online, opening a physical tea shop, blending bulk tea leaves to create unique flavor profiles and selling them, hosting tea-tasting events or classes, offering subscription box service for regular deliveries of curated tea blends, wholesale distribution to other businesses, or opening their tea farms for agro-tourism or tea tourism.
How do you set prices for your tea products?
To set prices for tea products, consider cost of goods, market research, brand positioning, distribution channels, volume discounts, and flexibility. Research competition to set a competitive price point while keeping in mind costs and brand image. Offer volume discounts to increase sales. Review and adjust prices regularly based on market conditions and costs.