Selecting the right gift that a person would appreciate and remember is an art by itself. And not many of us, including me, possess these skills. But when it comes to choosing last minute gifts for any reason, we don't really know what to do.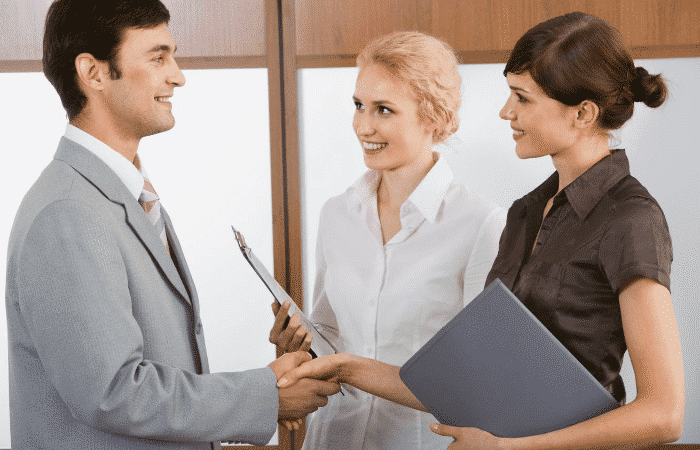 Why do we face this dilemma often? Here's some reasons.
Difficulties to Select Last Minute Gifts
Imagine this scenario: you're at work or home. And someone suddenly invites or asks you to attend a celebration or event. Or, someone close relative or dear friend is visiting you for a few hours after long and you wish to give them some gift. Obviously, we'll face difficulties in selecting a last minute gift.
There're other common scenarios too: you've forgotten someone's anniversary including yours or the birthday of a beloved. Maybe you need to give a gift to someone that's leaving your organization.
You might be visiting a distant country and want to give a small gift to a work or business associate there immediately upon arrival. What happens then? Obviously, we'll don't know what are the best last minute gifts to buy.
There're will be countless instances in our life like Christmas, mothers day, fathers day or even valentine's day when we need to shop for last minute gifts and have no clue about what to buy. And usually, this also occurs because we're unsure about the other person's choices and preferences.
A Little Planning Helps
Actually, the above scenarios needn't really affect us when it comes to suggesting, selecting or buying last minute gifts. Realizing the fact that we'll come across several instances when we've to do something about last minute gifts is the first step.
Once we accept this, a little planning on how to suggest, select and buy a last minute gift helps immensely.
Here's how.
Draw a list of possible scenarios where you may have to think about a last minute gifts for all- children, women and men, relatives, acquaintances, coworkers, boss, beloved ones and almost every imaginable person.
Try and recall what kind of gift they would genuinely appreciate. Even if you've never met the person earlier, you can visualize the gift they would like depending upon their profession, financial, social and civil status. Because, you won't be usually giving last minute gifts to just some total stranger you're going to meet: you'll have some basic idea about the person.
Search online stores such as Amazon, eBay and other more esoteric ones such as Judaica.com and others, for unusual stuff that would appeal to children, women and men. And make a list of stuff you think would be appreciated by people. Generally, unique gifts are the best because not everyone thinks about them.
Take an inventory of unused gifts lying at your home or office. Often, such stuff can be given away as last minute gifts. However, you'll need to get them gift wrapped appropriately.
And finally, let your creativity run wild. Remember, your last minute gift doesn't need to be expensive to impress the person. Instead, it could be something off-beat. Often, expensive gifts aren't worth the price and you'll end up buying them only to impress a person. And that expensive gift might not be really well appreciated, despite the cost. Therefore, use your creativity to select a gift.
Once you have this checklist ready, you're somewhat set to suggest, select or buy a last minute gift. The above steps help you avoid that last minute confusion about ideal last minute gifts that someone would cherish.
And there's something much more important than the above checklist. What's that? Continue reading.
Budget for Last Minute Gifts
Having an astute budget for any last minute gift is most important. Because, we often fall short of cash for any reasons when we need to give that last minute gift to someone who's extremely important.
There's only one way to draw a proper budget for last minute gifts: draw a list of probable situations where you may have to give one. Include the type of people whom you might have to present a last minute gift. And find out how much money you can realistically afford.
Once you have some idea about last minute gifts, keep aside some money. This kitty helps you meet the sudden expense on last minute gifts without upsetting your finances or monthly expenses.
And when you have the budget and checklist ready, you can try some of these last minute gift ideas that I personally use.
Last Minute Gift Ideas
Understandably, the most common gift would be a bouquet and chocolate or something like that. These are perishable, for obvious reasons. Instead, try these gift ideas that don't cost much and would generally be appreciated by anyone.
Books
Once upon a time, people would cherish books. Unfortunately, the reading habit is fading rapidly nowadays. That's because most people now use smartphones and use various apps for entertainment such as viewing videos, listening to music or playing online games, among other activities.
Books are excellent last minute gifts for kids, women and men. Because they might rekindle that lost reading habit in the person who gets your gift. Most billionaires attribute their success to the reading habit. A book might help the person to get some inspiration and change the course of their life for the better.
Gift Debit Cards
A gift debit card is another last minute gift you can consider, if you have the time to pick one from the nearest bank or credit union. Usually, such gift debit cards don't bear the name of any person.
Instead, they'll bear only the card number and validity details, among others. This card is useful for online and offline shopping and in some instances, for cash withdrawals too.
A distinct advantage of these non-personalized gift card: you can order and keep a few in stock at home or office.
And depending upon whom you're gifting, you can add extra cash if necessary. Another advantage of such debit cards is they allow the person to buy something of choice rather than landing with an unwanted gift.
Local Produce
If you're traveling abroad and would love to give your foreign contact a taste of our native land, buy some local produce at the Duty Free Shop at the departure airport. I will repeat- buy at a Duty Free Shop at the airport.
There's a reason for this emphasis. Most countries have restrictions over what kind of local produce is legit to bring in. If the stuff you buy doesn't meet their standards, chances are it would be seized by the Customs at destination airport.
When you buy at a Duty Free Store, it's also possible to get a clearance certificate that allows the local produce to enter a foreign country.
Often, I've bought packets of tulip seeds and similar stuff in the Netherlands with due certification for entry into USA and elsewhere. This certification is available only at Duty Free stores since they cater to foreign bound travelers.
Chinese Fountain Pens
You might laugh at this gift idea of giving Chinese fountain pens in an era when most people use computers. But there's a strong reason I'm suggesting this as last minute gifts.
If we look around the market, we'll find there're several exotic Chinese fountain pens with very ornate Oriental patterns and designs. And these are available in practically every price range.
A unique Chinese fountain pen is an excellent décor for anyone's office desk. These exquisite designs make them a collector's item. Obviously, few people are going to actually bother to buy an ink bottle and use a Chinese fountain pen.
But a set of such decorative pens makes an excellent last minute gift that you could find at some excellent stationery and gift stores in your area.
Amazon Gift Cards
Amazon Gift Cards are the easiest and simplest last minute gift for almost everyone, regardless of age and gender. But isn't an ideal last minute gift for a business contact or associate, boss, spouse or a beloved person. 
You can send it to the person within a few minutes. And if there's a special offer from Amazon, you can also get some cashback or freebie from the company for sending its gift card.
Sending an Amazon Gift Card is rather simple. You'll require the mobile number of the person you're giving the gift. Fill up the simple online form, pay the gift card amount from your credit or debit card and send across.
The person gets the Amazon Gift Card and can use it to buy something they wish. Another last minute gift is physical Amazon Gift Cards. You can order them online and keep a small stock to give away when necessary.
In Conclusion
Before wrapping up, I'll say that last minute gifts aren't something to worry about. You could follow some of the steps I mention above to make gifting a pleasure. And use any of the last minute gift ideas that suit your budget and tastes of the person you're gifting.  These few simple steps and choices could make giving last minute gifts a pleasurable experience.