A few decades ago, Christmas was a festival celebrated mainly by followers of the Christian faith. It signifies the birth of Jesus Christ in Bethlehem in modern-day Israel.
However, over the years, Christmas has become a universal festival, with people from all faiths observing December 25 as a holiday.
Religion apart, the period between Christmas and New Year is when people give gifts. We gift family members, business associates, and other loved or essential people.
Nowadays, a variety of gifts are available online that suit every budget. It is also possible to give gifts imported from foreign countries, thanks to a boom in e-retailers worldwide.
Christmas Gift Ideas for 2023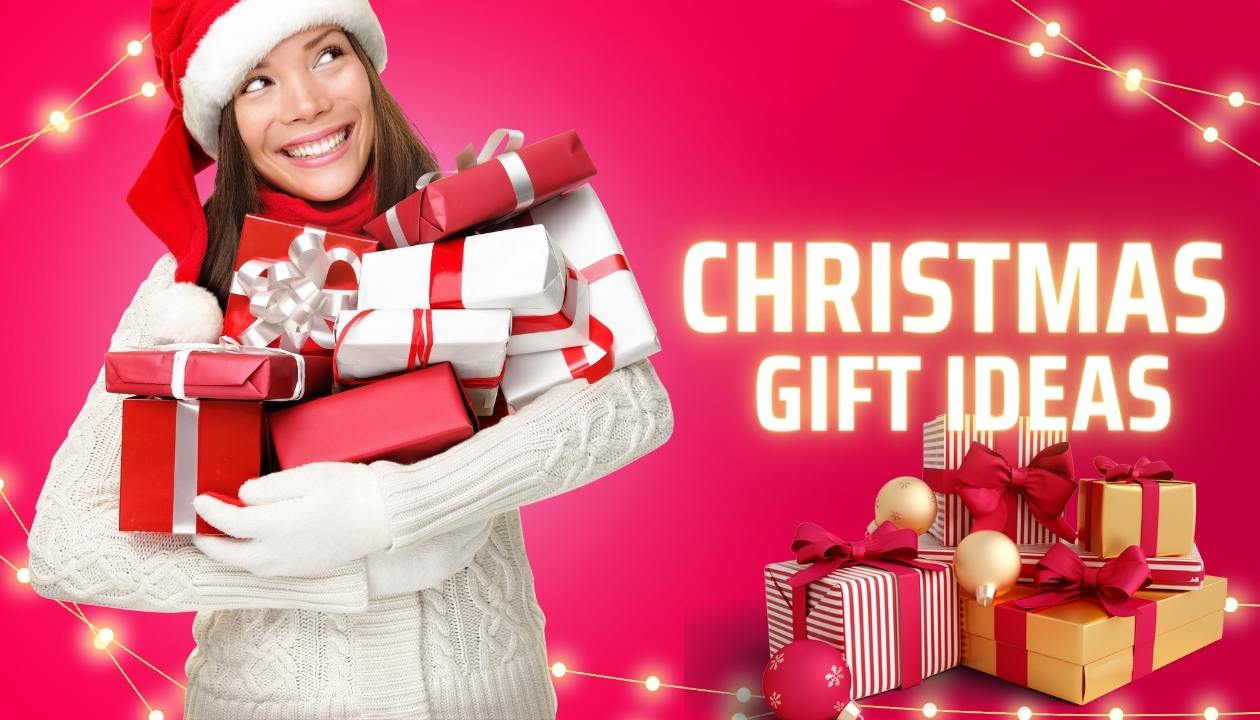 Here, we look at what is trending as Christmas gifts this year.
Read: How to Make Extra Money this Christmas
1. LED Bike Wheels
These LED Bike Wheels work on battery and are inexpensive to maintain. You can gift them to anyone- kid or adult- whoever owns a bicycle.
They provide a great look to the bike. The colorful lights also alert motorists about a biker on the road.
2. Mermaid Tail Blanket
Available in various colors, Mermaid Tail Blankets are great Christmas gift ideas for people of any age. They are also inexpensive and can serve as sleeping bags.
They are ideal for the winter season that prevails during Christmas every year.
3. Wireless Beanie Hat Headphone Cap
If you are gifting a music lover, consider the Wireless Beanie Hat Headphone Cap. Shaped to cover the head and ears during chill winters, the cap also contains a set of stereophonic headphones.
Bluetooth can connect these to a mobile phone or compatible music player.
4. Rechargeable Handset Bluetooth Gloves
This is a unique gift for any man or woman. The gloves come with a tiny speaker and microphone that can connect to any mobile phone with Bluetooth and have a wireless range of 33 feet.
The batteries are rechargeable. Users only need to hold their hands to their ears to speak on their mobile.
5. Baby Night Lamp Star Projector
Are you thinking of star-lit nights during winter? The Baby Night Lamp Star Projector will give you exactly that.
Ideal for gifting to kids, their parents, or even senior citizens, this electric and battery-powered lamp projects stars on the ceiling of a room, giving it a romantic and aesthetic appearance.
6. Best Friend Compass Necklace Set
The set contains two necklaces designed for a male and females. You can gift them to a couple or even children. These necklaces contain a compass.
They are fun to use and unique as gifts.
7. Bath Bombs Gift Set
Should you be looking at a great gift for a family, the Bath Bomb Gift Set will fulfill your needs. This inexpensive set comes with six unique bath bombs filled with essential oils.
These oils provide a spa-like bathing experience and benefit the body through their medicinal properties and aromatherapy.
8. Himalayan Salt Night Lamp- Cross shaped
You may consider gifting the Himalayan Salt Night Lamp for the religious-minded. It is shaped like the Christian cross.
The lamp does not require batteries and only works on 110 Volts of electric power. It has a durable bulb. The lamp can either be used for home décor or a night lamp.
9. Living Quarters Christmas Tree Pillow
Made with polyester, the Living Quarters Christmas Tree Pillow features ribbon embroidery depicting a Christmas tree. It has a legend that highlights the importance of a family.
This pillow is something people you gift will retain for several years.
10. Customized Christmas Wooden Music Box
The Customized Christmas Wooden Music Box can be gifted to children, women, or men with caribous, snow, and Christmas trees and a greeting message.
It plays musical notes when opened, adding to the festive fervor. Economically priced, these wooden musical boxes are helpful to store jewelry or any other valuable item.
11. 40 LED Photo Clip String Lights
The 40 LED Photo Clip String Lights is another excellent Christmas gift idea. The person you gift this to can display 40 pictures of self or family and friends, greeting cards, or even paintings.
It can be used at the home's entrance or on a Christmas tree, which adds to its versatility.
12. Silver and Gold Plated Jerusalem, Star of David Candlesticks
For those looking to gift imported items, these Silver and Gold Plated Candlesticks from Israel will surely impress anyone. They come with Jerusalem engraved design in silver with gold accents.
They also lend a religious significance to Christmas due to the Magen David, or Star of David, they depict.
13. Jerusalem Clock with Hebrew Digits
Another inexpensive and imported gift that comes straight from the land where Jesus Christ was born and spent his lifetime is the Jerusalem Clock with Hebrew digits.
This clock is made of Armenian ceramic and depicts a painted scene of old Jerusalem. It is intricately crafted and draws immediate attention. You can gift this clock to your business associates.
14. Dorit Judaica Stainless Steel Pomegranate Wall Hanging
A very unique and adorable gift for anyone this Christmas is the Dorit Judaica Pomegranate Wall Hanging. It comes engraved with a blessing in Hebrew and English.
The wall hanging is a woman named Dorit, who incorporates religious scriptures into her works of art. This wall hanging is beautiful and eye-catching.
15. Yair Emmanuel Classic Anodized Aluminum Menorah
The Menorah, or candle-stick holder, is an ancient symbol of Israel. It was common during the days when Jesus Christ walked on Earth.
The Yair Emmanuel Classic Anodized Aluminium Menorah will add extra happiness to anyone's Christmas celebrations. It comes in rainbow-like colors and can be used as a home décor or candle holder.
16. 365 Pocket Prayers for Women: Guidance and Wisdom for Each New Day
This book contains short prayers for every woman- working, homemaker, or senior citizen. It contains prayers from scriptures contained in the Holy Bible.
Prayers featured in the book provide daily inspiration and encouragement to go about life while providing strength and wisdom to deal with adverse situations.
17. Ancient Antique Biblical Replica ancient oil lamp
Uniquely crafted with terra cotta, the ancient Biblical replica oil lamp can be used for decorative illumination or home décor items. You can use some olive oil and a wick as a lamp.
This gift was designed after studying ancient techniques used to make lamps during the era when Lord Jesus Christ walked on Earth.
18. Words to Dream On: Bedtime Bible Stories and Prayers
All children, as well as their parents, will treasure this lovely book. It contains over 50 stories based on the Old Testament and New Testament of the Holy Bible.
Additionally, it features short prayers that can be said at bedtime. Parents reading these stories to kids and helping them say prayers will make this Christmas gift memorable.
19. New Chay 'Star of David' Home Blessing wall hanging
This wall hanging is made of wood and contains genuine semi-precious stones that give it unique color. The centerpiece is a Star of David that carries a blessing message for the house and its residents.
This is a great Christmas gift that will adorn wall of the recipient's home or office.
20. Christian Jewelry Psalm necklace
The unique necklace consists of a metal chain and a glass pendant. The pendant contains a verse from the Psalm 46:5 of the Old Testament that states: God is within her, she will not fall."
The necklace can also be customized to add the name of the recipient instead of the word 'her.'
21. Virgin Mary and Infant Jesus wooden wall décor
Crafted in the Orthodox Christian style, the Virgin Mary and Infant Jesus wall décor piece is handcrafted and made to order by an artisan who supplies Amazon.
The wall hanging is crafted in solid wood and carved intricately to give that excellent look. Wax and other material used for this wall hanging are the best available. Ideal as a gift to business associates.
22. Our Lady of Czestochowa Poland wall painting
The wall painting is unique and depicts Mother Mary with Infant Jesus, depicted at a church in Poland.
The painting is unique since it depicts Mother Mary in a darker shade, with two distinct robes and a jewel-studded crown.
Based on the original painting in Poland, this replica also shows Infant Jesus attired in an expensive gown and wearing a crown.
23. 10 Commandments Wall Hanging
The 10 Commandments Wall Hanging makes an excellent gift for your business associates, close friends, and family. Intricately designed, it depicts the 10 Commandments of God to Moses in Hebrew script.
Additionally, it features a home blessing.
24. Life at the Pond 7CD/DVD Bundle
Give this fantastic gift to your kids, and the entire family will enjoy it. This pack of seven CDs or DVDs contains animated stories that teach Biblical values to kids and adults.
It also teaches viewers about the 10 Commandments and how to implement them in one's life.
25. Biblical Classics- 4 Movies Collection
For those who do not know much about Christianity or the Holy Bible and its parables, the Biblical Classics= 4 Movies Collection is a perfect gift for Christmas.
It contains four of the greatest movies based on parables and teachings of the Holy Bible and the life of Lord Jesus Christ.
Other Christmas gift ideas
For Christmas 2020, you need not worry about spending too heavily on gifts; most gifts we have mentioned cost $50 or lesser and can be easily ordered online.
You can get them directly delivered to the receiver of your gift. Alternatively, you can have them home-delivered and handed over personally during the coming festive season.