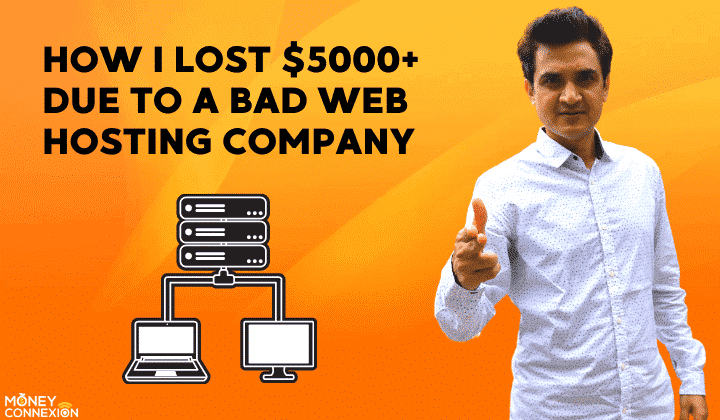 People who want to start blogging and affiliate marketing or individuals who want to start their own small business usually come across a major problem which is how do they choose a web hosting company in order to start their website.
In last 11 years, I've worked on more than hundred websites including MoneyConnexion & SureJob and gained experience with over 30 web hosting companies.
Based on that experience I will tell you which are the best web hosting companies for beginners, how to choose a web host and what are the consequences/damage of choosing a wrong hosting provider.
Most of the people focus only on one factor and that is price.
But I would like to inform you, at times, saving few pennies could cost you dearly.
In 2014, I created a website for doing an experiment, so I bought a cheap hosting. But within 6 months, traffic to my website grew exponentially and that website started earning $100 per day.
I learnt 2 important lessons from this website (or you can say lessons from the hosting company of this website).
First Lesson I Learnt from this Web Hosting Company
I used to observe one particular term that is "uptime" on different blogs and web host's websites. Many hosting companies promise 99% uptime for their web hosting.
In my initial day of blogging, I always used to think how much difference does uptime make? What difference does it really make on my earning or website if my website is down by 1% or 2% during the entire month.
I tried to do an experiment on this.
I added this website in UptimeRobot and started monitoring the uptime of the site.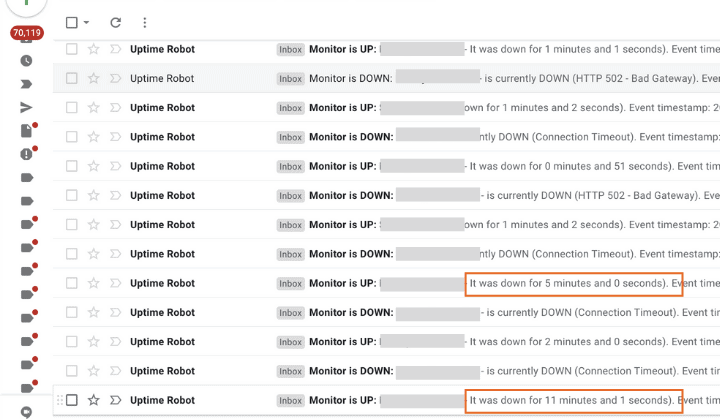 After analyzing for 2 months I understood that the uptime of my website is around 98% but the website gave a guarantee of 99% uptime.
Although even 99% uptime is not that good but let us see what does it mean an uptime of 98% and how does it affect your website and its income.
In 30 days, your website has been up and running for 24 X 30 = 720 hours. If I say, 98% is the uptime then it means in 30 days your website was down by 2%.
Which means your site has been down for 720 X (2/100) = 14.4 hours. That means, if someone wanted to access your website during these 14.4 hours, then your website will not be accessible.  
If your website receives good amount of traffic and you generate income through Adsense or affiliate marketing or by selling your own products & services then you can calculate how much loss you are going to incur in those 14.4 hours.
Let us take the real example of my website. I was making $100 daily from my website and that comes around $3000 per month.
If you calculate straightforwardly then 3000 X 2% = $60 loss in a month or you can say a loss of $720 for a year.
Whereas the price difference is just around $40-$50 a year between a cheap but poor hosting company and a good hosting company.
I've calculated this very simplistically. But if you are promoting affiliate products or running a small business then your loss could be much more.
If your website is frequently down then even Google will not take your site seriously. It is quite possible that your website's ranking may get affected and so the traffic to your website.
You can't check your website uptime manually. E.g most website owners say – I visit my website regularly and I never find my website down. You can test your website downtime only by a good website monitoring tool.
Many of these tools are available for free.
Second Lesson I learnt from my hosting company
Today WordPress is much secured what it used to be 5 to 6 years ago. I was using free WordPress security plugins for my website but suddenly one day malware attack happened on my website.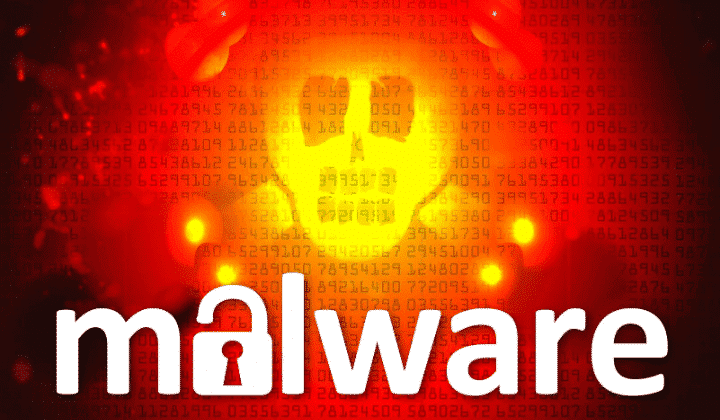 Even before that, my website experienced non serious security related problems, but quite often, I used to restore my website by using the restore features of the hosting company.
It is because technically I was zero in this and today also not much has changed.
But the malware attack that happened in 2015 was of serious nature. I was unable to remove malware from my website using the 'restore feature' of the hosting company.
In search results, Google labeled my websites with red flags saying "this website contains harmful programs".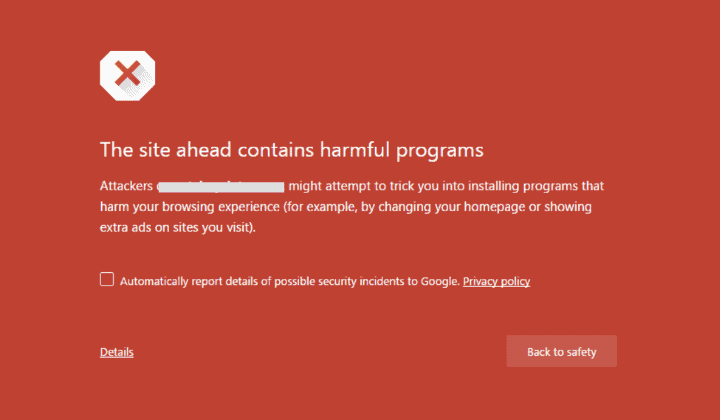 Almost 90% of the traffic on my website was coming from Google. My website traffic dropped by 60% because of this red flag in search results and continued going down.
I started reading articles on various blog on 'removing malware attacks' but I was unable to understand many of the technical things and even if I did understand some of the methods they weren't working.    
There were many WordPress developers on Fiverr, who were selling this type of services but it was a risk, because in order to remove the malware I'd to give details of hosting cPanel to them.
I was not finding any solution so I took the risk and ordered a seller on Fiverr. That seller removed the malware from my website within 3 days. 
But after 15 days there was another malware attack. I contacted the same seller but he told me to place an order again.
This time I didn't want to take any chance and started looking for some permanent solution. And after few days I bought Sucuri's pro plan and requested for the malware removal.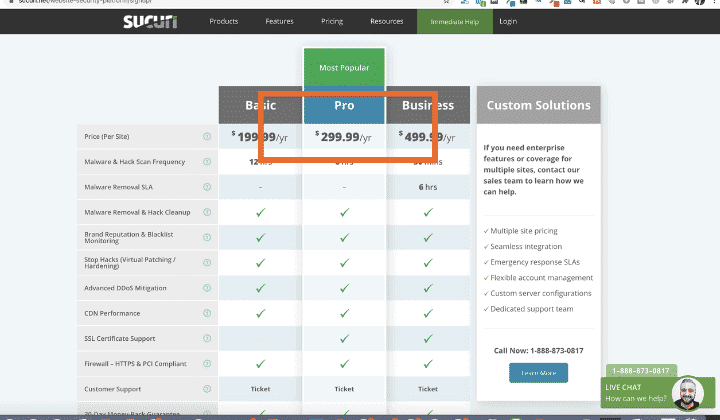 Sucuri removed the malware from my site and also suggested me to change my hosting company because, the hosting company I was using had problems with these type of attacks.
I ignored the warning.
After few days there was another malware attack on my website. My pro plan was for 1 year so I requested Sucuri team again to restore myb website. Sucuri did it again for free.
But this time I took my hosting company very seriously and bought managed WordPress hosting plan of another company.    
The hosting plan which I purchased was bit expensive but after switching the hosting, my website didn't experience any kind of malware attack again.
But the loss that I incurred because of my old web hosting company was too much.
Direct loss was around $5000 including the loss of website revenue and the expenses for hiring Fiverr service and Sucuri service.
Even after this, it took around 3 months to bring my website at the same level that it was before malware attack. And the stress that I had to go through in these 3 months was a supplement.
But when the traffic returned to my website, the growth was much higher. My new hosting company also played an important role in this.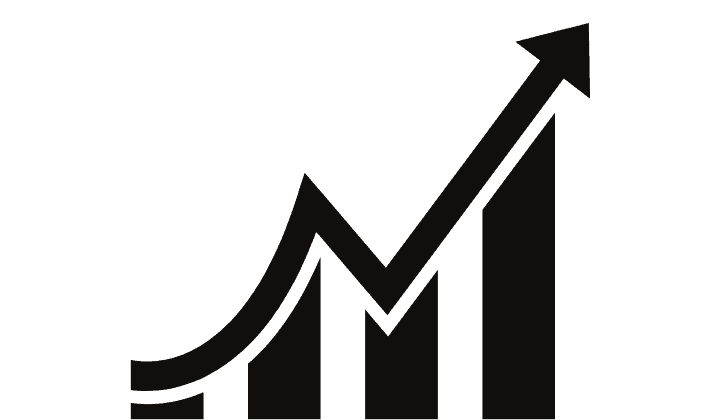 How to Choose a Right Web Hosting Company?
Especially if you are a beginner what are the factors, you need to check in choosing a best web hosting company for your blog or small business.
There are 6 important factors you need to consider while choosing the best web hosting company for your website.
1 Performance
Performance is the most important factor. Your hosting must be very fast and stable with an uptime of 99.9% or even more.
If you are a beginner, shared hosting or WordPress hosting with the basic or starter plan is sufficient for you. If you have an existing website with a decent traffic, you can consider a Cloud, VPS or Managed WordPress hosting.
If you are a big company with very high traffic, you can go for a dedicated hosting. Anyone who is reading this post, don't need a dedicated web hosting plan.
I have tried and tested almost all the starter/ shared/ WordPress hosting plans of different companies in last 11 years. If you ask I will recommend 2 companies for beginners.
First one is Bluehost and second is Hostinger. Both of these companies are very popular and you will get good performance. 1 year plan from Bluehost is around $60 and that for Hostinger is around $45. You can use my coupon code PRITAMNAGRALE for extra discount from Hostinger.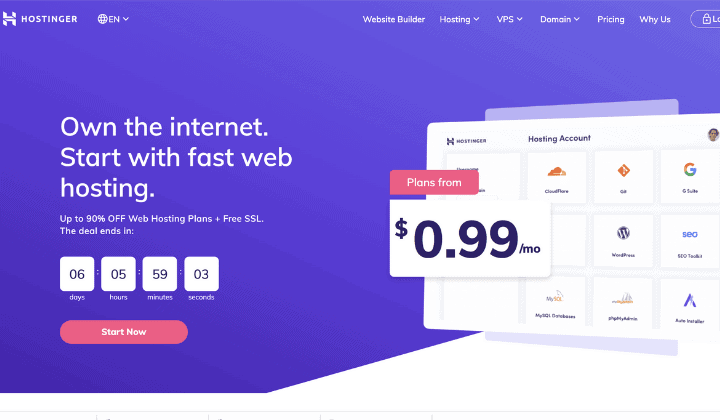 If you are buying VPS, Cloud hosting or Managed WordPress hosting, then following 4 things are very important to you.
CPU
Memory
Bandwidth
Storage
Various factors like traffic of your website, type of your website (static or dynamic), type of scripts or application you use on your website, and others actually decide how much RAM and CPU you require for your website.
Factors like how much content you upload on your website and type of content (text, images, video, audio) you upload decide your storage requirements. If your hard drive is SSD then it is even better.
Factors like number of daily/monthly visitors on your website and amount of data these visitors consume on your website, decide how much bandwidth you require.
If you are using any CDN with your hosting e.g. CloudFlare then it gives extra security to your website. It filters out the fake traffic and sends only real traffic to your website thus reducing your server's load.
Adding CloudFlare on your website is FREE.
2. Security
As I told you in the very beginning, the loss that you could incur if your hosting is not secured. So security must be your primary concern. Companies like Bluehost and Hostinger has an excellent security.
3. Price
For many people price is one of the most important factors. You have to see which is the best web hosting company for you and which one you are going to choose according to your budget and requirement. If the difference is just $20 – $30 and you can afford it then choose the best hosting. 
4. Support
For every website owner support is a very important factor. It is because hosting is very technical matter. You are always going to run into small and big problems related to hosting. If your web hosting company does not give 24 X 7 support then it can prove detrimental to your website.   
5. User Interface
The user interface of many web hosting companies is designed in a way that the beginners simply fail to understand how do they begin in their cPanel.
For example, what will happen if they click somewhere, how to add the domain, how to install the WordPress, how to create email etc. A good web hosting company, like the ones I've told you, has a very user-friendly user interface.
6. Freebies
You can also consider what freebies will you get with your hosting. For example, free domain, free SSL certificate, free emails, free website migration or something else. Both Bluehost and Hostinger provide all these freebies along with the hosting.
Conclusion
If you are a beginner then shared hosting or WordPress hosting is the best option for you. I will recommend WordPress hosting if you are starting a blog, affiliate website or small business website. If the traffic on your website grows in future, and if you want to switch it then you may consider Cloud hosting, VPS hosting or Managed WordPress hosting.