There is no second opinion in the proverb that "money saved is money earned". There are number of ways to save money that you can use without even realizing its effect on your lifestyle & day to day life but in the end you can see a lot of money in your hand.
Yes, that is the important factor I have kept in mind while writing this article. You don't have to compromise on your happiness or lifestyle while using these tricks to save money in India or even any part of the world.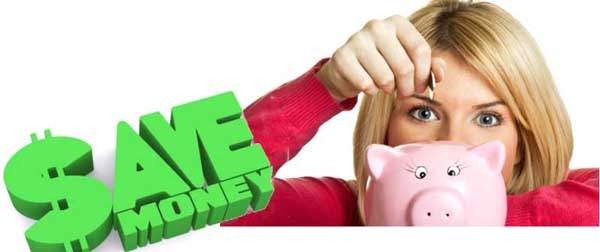 I never believed in saving money as I always thought, you need to compromise to save money. But I was shocked when I used these ways in reality. In the first month itself, I was able to save more than 20% of my monthly budget by using some of the ways. And that is when, I decided to share these money saving tips with you.
Top 17 Ways to Save Money
Here are the top 20 money saving tips that I have researched for you. Some of the ways look similar but in reality they are not. So focus on every money making tips.
1. Shopping online
This is one of my favorite way to save money. It has been more than 1 year that I buy most of things online & you can really save lots of money by shopping online. Here are some of the examples of my online shopping-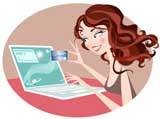 branded health & nutrition supplements
Personal care or toiletries
Packaged but safe food items
Fashion accessories
And many more
Here are some of the tips to save money on these items-
Match the MRP & see how much you are saving.
Compare the prices across other shopping portals
Most of the websites never ask for delivery charges
You don't need to pay online. You can order on cash on delivery.
Use coupon wherever applicable.
Make proper enquiry before ordering unknown or local items.
2. Use discount coupons
This is one of the most used ways to save money on online shopping. You will find dozens of sites online that provide free coupons. I have made this a practice not to buy anything without a coupon.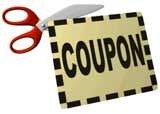 So how to save money through coupon?
Whenever you are going to buy anything on internet, you will find a field something like 'use coupon' at the time of checkout. You just have to enter the best coupon code & click on apply button to get an instant discount.
Now where can you find these coupons?
Just open your favorite search engine Google & search for matching coupon code for that site, e.g. if you want a coupon for FlipKart then search FlipKart coupon in Google or if other company, you can search for the coupon of that company.
Some more examples –
iPad coupon for Flipkart
Philips mixer coupon for HomeShop18
GoIndigo discount code
Yebhi promo code
You can alter the query as per your need. You will find dozens of coupon for the same company so you must be smart enough to use the highest discount coupons.
3. Renting is sometime better
There is always a debate on this question whether its good to buy or rent something. But in my view, there are many instances where getting something on rent is much better than buying.
One of the big example in this category is property. Property rates are touching the sky. If you talk about Mumbai, you have to shell out around 80 lacs to 1 crore for 1 BHK apartment at a decent location & another 1% for estate agent as brokerage. If you get a home loan, you have to pay at least 70K to 85K for EMI but if you decide to take the same flat on rent, you can get it between 20K to 25K. Think on this.
Some other things you can buy –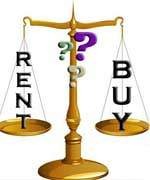 toys from online site
designer dresses & handbags
costly tools used less frequently
textbooks
party accessories
DVDs & video games
4. Save money in restaurant bill
Even if you eat once in a week in a restaurant, you have to spend lots of money at restaurants. You can reduce your restaurant bill considerably using these tips.
Go at the time of happy hours (if applicable)
Avoid deserts
Don't order for your kids if they are too young to avoid wastage
Use discount coupon if you have
Check if there is some offer going on for some dish
Ask your friend or relative or check online for the reviews
5. Mobile & Telephone bills
Knowingly or unknowingly you are paying much more than you could actually pay for your mobile bills. There are may ways you can save money in your mobile & telephone bills. Find out here-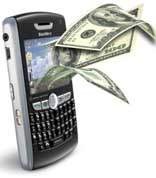 If you use Smartphone, try to call free using the apps like Viber, Scydo, Skype, Tango etc.
Use family & group plan to make free calls among them.
If it's enough to get a reply through SMS, never call.
Use the tracking services like OverMYminutes that can tell you when your talking time is getting over.
Try to avoid billing option if you can. Prepaid connection are better if you have limited use of mobile or if your outgoing is less.
Mobile operators activate unnecessary services without asking you. Check time to time if any service is activated and cancel it immediately.
6. Save money on energy bill
Your energy bill contributes to a big part in your monthly expenditure. This include all electrical appliances & your gas. Its very necessary to save your gas because govt decided to limit only 9 subsidized gas cylinders in a year.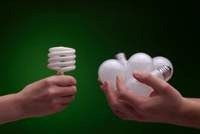 Here are the tips for saving electricity-
Turn off the lights & fan if they are unnecessarily on.
Use energy saving devices like CFL bulbs & 5 star rating products. Although they are costlier but they save lots of money in long run.
Don't use AC if not required & use the temp 1 or 2 degree higher than normal.
Remove the unnecessary mobile charger or radio plugs from the socket.
Use thick curtains in summer to avoid sunlight & in winter use as much sunlight as you can.
Tips for saving Gas –
Light up your gas stove when everything is ready & all the items are within your reach.
Use pressure cooker as it cooks in less time.
Don't use too much water while cooking.
Use low or medium flame while cooking.
Don't use gas to boil water for bath. Instead use a heater or a boiler.
Use small burner as much as you can as it consume 10% to 15% less electricity.
7. Buy used items
Although there are many things people hate to buy used but there are certain things you can buy used without any problems.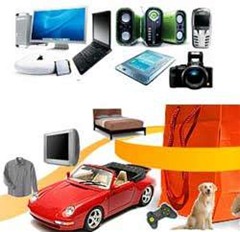 Some of these are –
Car & 2 wheeler
books
costly toys for kids
DVD & video games
furniture
sports & fitness equipments
tools
mobiles & tablets
And off course properties
There are many sites like Quickr and OLX where you can buy used items at a very cheap price.
8. Buy cloths from sale only
We spend a lot of money on cloths. If you are like me who like to wear only branded cloths then make it a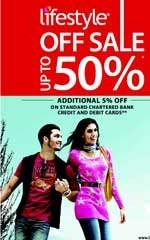 habit to buy this from discounted sales only. This can save your considerable amount of money.
Mall culture is everywhere now & majority of the shops in the malls are for garments only. It's become very costly to buy cloths on regular days because of the full prices you have to pay.
But to attract customers these shops like Lifestyle, Central, Shoppers Stop & other exclusive stores bring the discounted sales every 2-3 months on garments & other accessories.
This is real sale & you can get discounts up to 50% on most of the cloths. Find out the best deals & save as much money as you can.
9. Save money on petrol
I don't have to tell you the current prices of petrol & you better know there won't be any relief from this in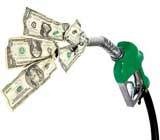 future. All you want to know is how to save money on petrol.
Here are some tips –
Buy a vehicle that gives good mileage.
Walk instead of using vehicle for short distance. It will save money & build your health.
If you go to your office by car then create a group of 3-4 people who has the same or nearby destination & go together in one car.
Make sure you always fill your petrol tank in the morning as the density of the petrol is high & you get more petrol in one liter than you will get in afternoon.
Try to fill your tank when its half empty as the tank occupies with air & then petrol starts evaporating because of its volatile nature.
Always maintain the tire pressure.
10. Buy generic medicines
Generic medicines are much cheaper than branded medicines but they have the same components & are more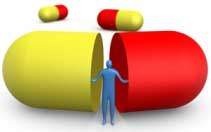 effective than branded one.
Generic medicines are cheaper because they are a copy of the original medicines and like followers of a main compound.
You can save lots of money by purchasing the generic medicines.
If you are wondering how to check & buy generic medicines, then check this article on Labnol.
11. Pay your bills on time
Every month we have to pay dozens of bills like credit card, electricity, mobile & landline bills & many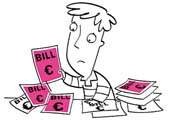 others.
If you are late in paying any of the bill, you will have to pay extra as late fee charges. So make it a habit to pay always on time.
Either you can set reminders in your mobile otherwise there are facilities provided by banks to pay your bills on time.
12. Save money by buying correct insurance policy
Many of us don't love buying insurance but its a must have product in order to protect the future of our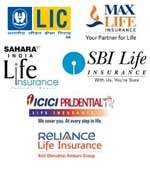 family.
But do you know –
Why you should not rely on your insurance agents?
Which is correct insurance policy for you?
Which is the policy that give the same benefits but at a lower premium payment?
do you know

why term plan must be your first choice

do you read fine prints of the policies that insurance companies don't want you to read.
The answer lies with in. Do your research before buying the best suitable insurance plan that can give you lucrative returns with lower premium. Read this article here.
13. Be smart @ big bazaar shopping
Accept this or not but you tend to pay more when you visit super markets like big bazaar specially when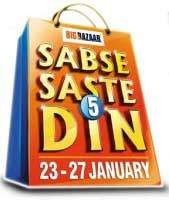 there are Maha Bachat offer.
I am sure you will be convinced when you read this article on big bazaar here & read the comments as well.
14. Shopping in group
There is no better way to save money like this to buy something in group. You get very attractive discounts when you buy in groups.
And if its buying a property then this discount may be much higher (in lacs).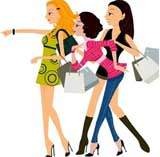 So how to create a group of similar interest –
Ask people in your office
Ask people in your society
Create a Facebook page or community to invite people with similar interest.
Advertise in free classified sites
15. Make your savings to earn you more
If you have surplus amount of money, you can always hire a financial advisor to organize your money for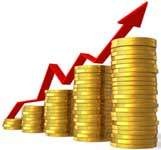 best use.
If you have money in your saving accounts, you can convert that into fixed deposits or invest in mutual funds or stock market.
16. By not avoiding doctors
Do you know sometime you could pay more money if you try to avoid doctors to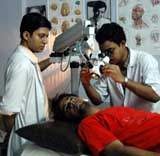 save consultancy fee.
Sometime your disease can be more serious & there won't be no chance to avoid hospitalization.
So its better to visit a doctor as soon as you feel unwell.
17. Save money on vacation
Vacation is one of the most important part of our life & we should plan our vacation at least twice in a year. It helps to make us happier, energetic & more relaxed.
But going for holidays is one of the costly affair. There are number of tips you can save money on vacation –
Plan properly in advance.
Ask your friends & relatives about the destination you are planning for holidays.
Research in Google & check that place in Google maps.
Check for the alternatives to hotel or research the best deals on hotels.
Try to avoid the lunch & dinner at hotels
Compare the charges with local travel agencies.
Plan your travel in groups with your friends.
Book your flight tickets in well advance to get early booking discount.
Do you like to save money? Which is your favorite way to save money. Do you know any any other ways you want to share with others. Then just write it through comments.