If writing is your passion and you have that unique way of playing with words, try to become a copywriter because there's a lot of demand nowadays for copywriters.
Not many people can become a copywriter, as it requires a love for writing and creativity. Moreover, most people don't even know how to become a copywriter and succeed in the profession.
So if you're looking at superb incomes and would love to work freelance or full-time with a company, a copywriter is the best profession for 2023.
And if you don't know how to become a copywriter, there's nothing to worry about. Here's my complete guide for 2023 and beyond on how to become a copywriter. Or how to become a successful copywriter.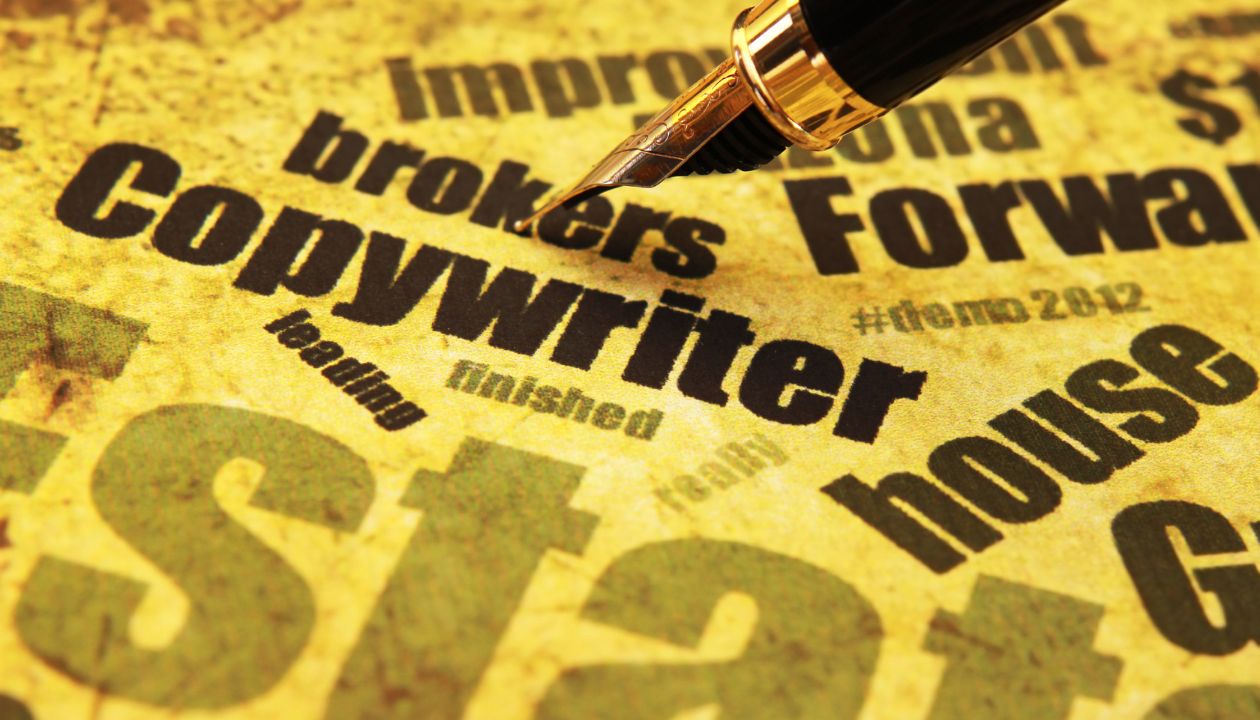 Table of Contents
Reasons to Become a Copywriter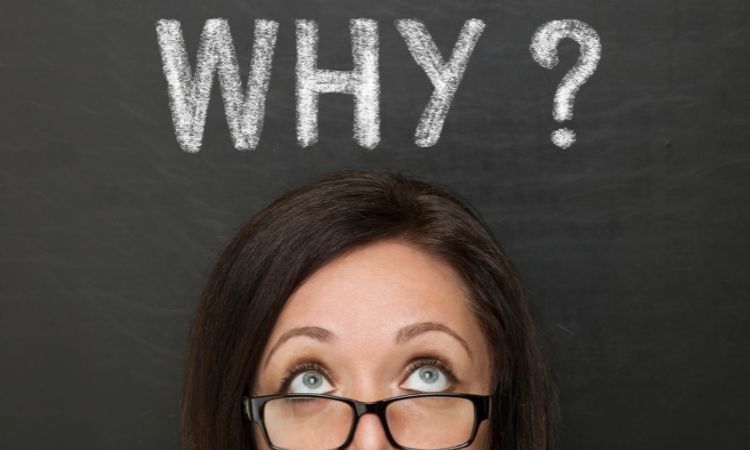 There're several excellent and strong reasons to become a copywriter in 2023. Let's enumerate them carefully.
The median pay of copywriters in America stands at $63,170 per year, according to the Bureau of Labor Statistics.
The top 10 percent of copywriters in the US earn more than $100,000 per year, says PayScale.com
Though exact figures aren't available, the demand for copywriters is growing worldwide, thanks to growth in digital marketing, especially content marketing, email marketing, and social media marketing.
With most businesses moving to online platforms during the Covid-19 pandemic in 2020, the demand for copywriters that can create excellent copies for websites is projected to surge exponentially from 2023 onwards.
Copywriting is a pandemic-proof, recession-proof profession that you can follow as a freelancer with no retirement age if you wish.
Though a Bachelor's degree in journalism, English, or Literature is desirable, this isn't really a hard and fast rule to becoming a copywriter.
In fact, being a copywriter is a very respectable profession too. A superb copywriter can propel a product, service, brand, or company to success online and offline.
Because here's what copywriters do.
Copywriter Job Profile
As I mention earlier in this article, you require a passion for writing and creativity to become a copywriter. These would be clearer when we study the job profile of a copywriter.
Create advertisements for websites.
Create advertisements for electronic media, including TV and radio.
Write content for advertisements for newspapers and magazines.
Develop brochures and literature for offline distribution.
Write special features on products, services, brands, and companies for news media.
Assist in the creation of scripts for advertisements and promotional videos.
Develop and manage email marketing content.
Create social media posts for maximum engagement.
Work with Creative Directors to create ads that have maximum impact.
Help in branding and market positioning of a product or service.
Build advertising strategies that cater to all age groups and people from different locations and ethnicities.
Liaise with the marketing and sales team to develop advertising ideas.
Blend audio and video content for maximum impact.
Assist in the production of YouTube videos for advertisers.
A copywriter's job can involve some or all of these responsibilities. However, most copywriters only work on developing creative content that aims at promoting a company, brand, product, or service, either online or offline.
Required Qualification To Be a Copywriter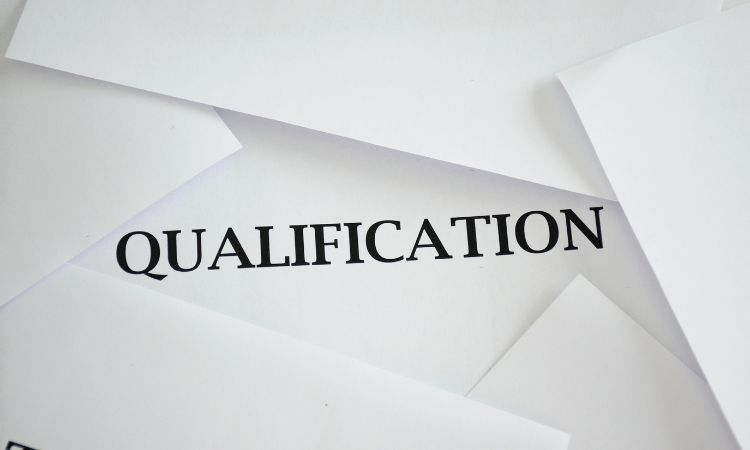 Despite such complex nature of the job, there's actually no need for higher education degrees to become a copywriter. That's because copywriting depends on your passion for writing, creativity, and ability to play with words to create engaging content.
If you hold a high school degree and have the above qualities, a simple Diploma course in copywriting or advertising would be enough to become a copywriter.
With such qualifications, you could work as an online copywriter for social media marketing and email marketing posts.
However, if you wish to work with large corporations or freelance as a copywriter, here're some qualifications that would prove very useful.
A Bachelor's or Master's degree in English language, Literature, Journalism, or Advertising.
Marketing degree such as Master of Business Administration.
Some experience in creative writing with public relations companies, advertising agencies, or media houses.
An optional course in Digital Marketing, especially email marketing and social media marketing.
These higher qualifications specialize in various fields of advertising and train you on the various nitty-gritty of the entire copywriting industry. These would include the use of various audio and video mediums and advertising techniques that are useful for copywriting.
If you have these qualifications and capabilities, you could start working as a copywriter. Here's how to become a copywriter in 2023.
How to Become a Copywriter in 2023
Copywriting isn't like a regular job that merely depends on your educational qualifications. Instead, it needs a lot of creative force and motivation that would drive people to your brands.
Here's how to get started.
1. Training with an Advertising Company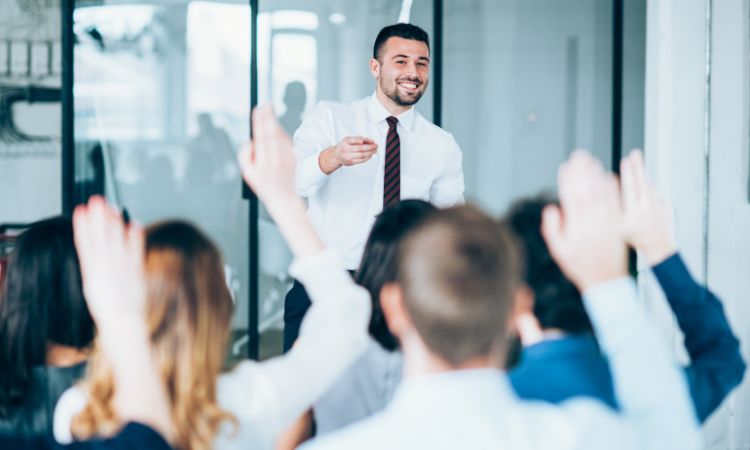 To become a successful copywriter, regardless of your educational or academic qualifications, the initial step is to gain hands-on experience through an internship or traineeship with an advertising or public relations agency.
This will provide you with a foundation for your career, and expose you to professionals in the field, from whom you can learn a great deal. Additionally, you will have the opportunity to participate in creating copy for ads, press releases, and other promotional materials as part of a team.
2. Start Your Own Blog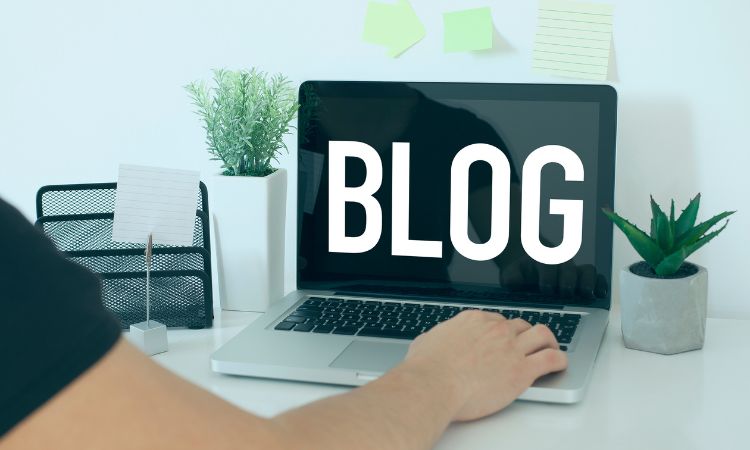 The traineeship will provide you with excellent opportunities to learn and fine-tune your skills as a copywriter. Starting your own blog is the best step to boost your creativity. Starting your own blog is fairly simple.
You can learn here how to start blogging. You can launch a very professional blog by buying a good domain name, hosting, and other necessary resources online.
Writing your own blog posts gives wings to your creativity. A blog will also serve you as a superb portfolio that you could showcase to clients and employers in the future.
A good blog would also help you to earn some money on the side, though that's a secondary consideration. However, a good and own blog is a wonderful resource for your personal brand-building as a copywriter.
3. Create Social Media Posts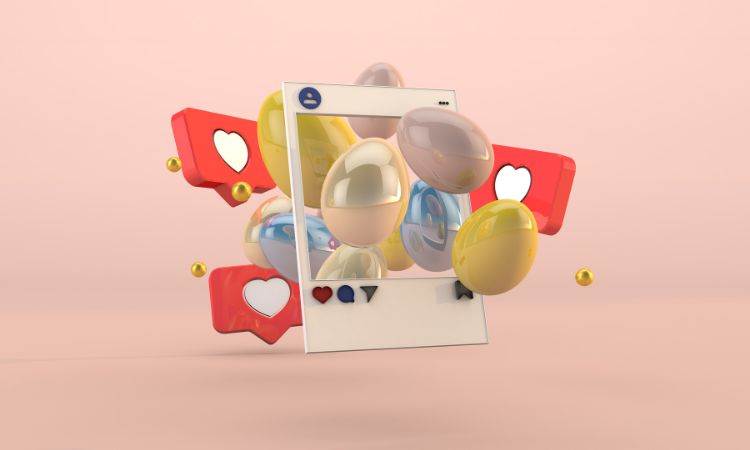 Copywriting skills can be honed by utilizing social media platforms such as Facebook, Twitter, and Instagram. Start by promoting your own blog and crafting engaging social media posts that drive traffic to your blog and encourage comments.
Additionally, it is important to track the performance of your social media posts using the built-in analytics tools provided by each platform. As a copywriter, crafting social media posts is an essential skill, and by creating posts for your own blog, you can put your best efforts forward.
Furthermore, these social media posts serve as a great addition to your portfolio, demonstrating your skills to future clients and employers. A background in digital marketing can also be beneficial in this regard.
4. Do Email Marketing for your Own Blog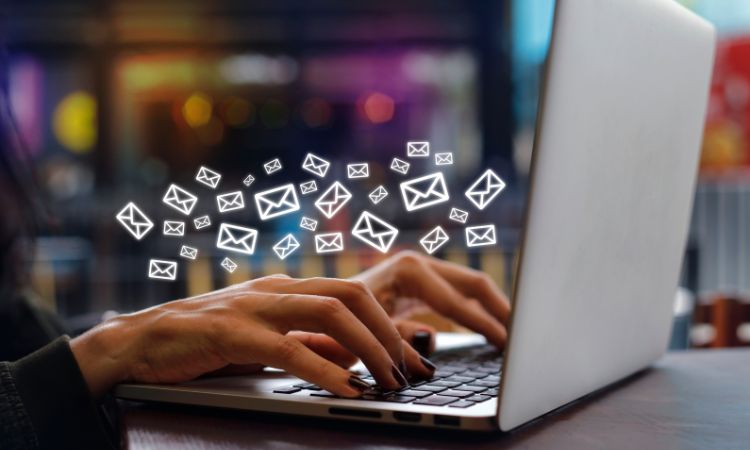 This might sound a bit too much to become a copywriter. However, as I mentioned earlier, a copywriter also writes excellent content for email marketing. And your own blog provides you with this opportunity to do some email marketing too.
Also, copywriters that can create interesting email content are in high demand because email marketing by itself is an effective, cost-efficient, time-tested, and proven marketing technique.
Practice email marketing for your own blog by writing relevant and interesting email content that drives traffic. Again, this also forms part of your portfolio for showcasing to clients and employers when the need actually arises.
5. Brand Yourself as a Copywriter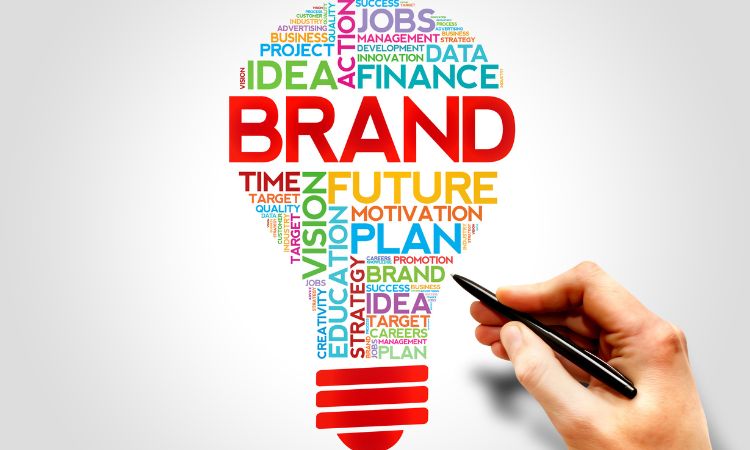 The above three steps- blogging, creating social media posts, and writing email marketing content would provide that defining edge when you actually enter the field of copywriting. The next and most obvious step is to create your own brand as a copywriter.
How does one do this? Simple. Create an amazing profile on LinkedIn using all the copywriting skills that you've learned as a trainee and as a blogger that also writes social media and email marketing content.
Here's something to be careful about: never rush to create a LinkedIn profile. Instead, take enough time to write your own profile, showcase your skills and create your own brand.
Mention your profession and skills as a freelance copywriter and blogger. At the same time, provide links to your blog and social media profiles for people to view on LinkedIn.
Writing short- between 100 words and 200 words- posts using copywriting skills for your LinkedIn profile actually works wonders.
Since these posts are visible to all LinkedIn users, it helps grow your network and gain some followers. Also, network with other copywriters around the world through LinkedIn.
6. Create a Freelancer Profile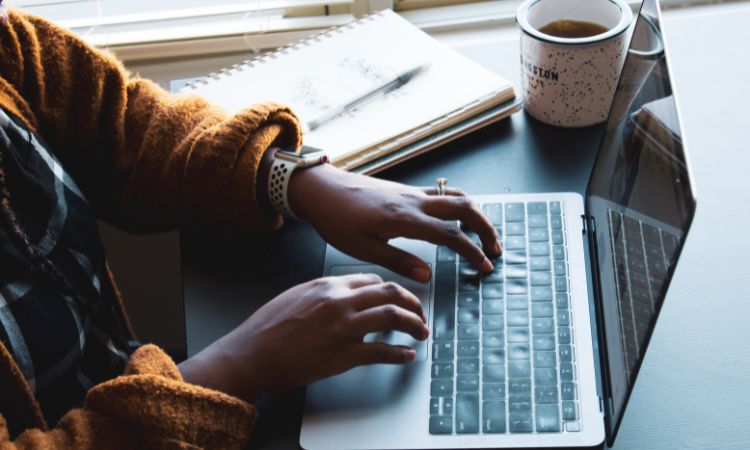 This is the very first step you'll be taking to become a successful freelance copywriter in 2023: create a killer profile on any top freelancing platform such as Upwork or Fiverr.
To create this profile, look at those posted by other freelance copywriters. Study the rates they're charging and learn how to bid for freelance contracts.
Select a niche for your freelance copywriting work. This means deciding which industry or product you would love to work on as a freelance copywriter.
Remember, freelancing platforms charge a fee in advance or deduct service charges from your total income. This can work out to be anything between five and 20 percent of our earnings.
And you'll also have to pay to get the money from payment systems such as PayPal. Take all these into consideration while creating your own profile and fixing a rate for your work.
Though copywriting is a high-demand skill, there's also a lot of competition. Hence, every project that appears on a freelancing platform will have stiff competition. This isn't something to worry about. As you continue bidding for projects, you'll find a few clients.
7. Get Recommendation Letters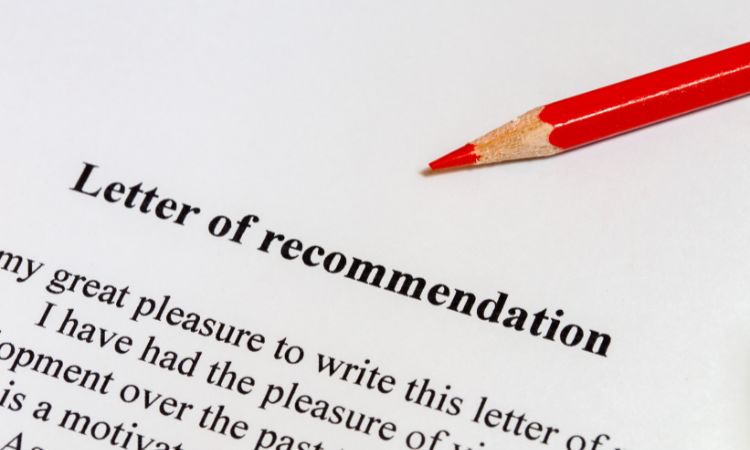 Get recommendation letters from clients of your freelance copywriting work. These are vital since you can showcase them on your LinkedIn profile as well as the freelancing profile. The higher the number of recommendations, the greater the chances of getting more projects for freelancing as a copywriter.
Generally, every buyer of freelance services will offer a recommendation letter if you ask for one. Therefore, don't fail to ask for one from a client and post it online for others to view.
Since freelancing work also depends on creating a project for the client, you can ask to create a small portfolio that showcases your blogging, email marketing, social media, and copywriting skills to upload to your freelancer profile.
8. Fulltime Work as Copywriter
While a majority of copywriters work as freelancers, you can opt for a full-time job, too, with any large corporation. To do so, you will have to define your industry niche, as I mentioned earlier. And a LinkedIn profile too.
You can find some wonderful full-time jobs as a copywriter with any large corporation in the US or abroad as a copywriter through LinkedIn or job boards.
Copywriters that work for large corporations often draw six-figure salaries and lots of perks. Because they work in teams of creative people to make ads and promotional materials for large brands that are often shown across the world on different media platforms.
Your experience as a blogger will also matter while working for a large corporation as a copywriter.
More Tips to Become a Copywriter
Copywriters are an integral part of the global advertising industry and are now becoming important players in the digital marketing industry too. Therefore, updating your skills in these fields could ensure you become a successful copywriter in 2023.
Also, join copywriter forums and professional groups online. This helps you stay in touch with the latest trends and happenings in the fields while alerting you about freelance and full-time work opportunities as a copywriter.
Every successful copywriter works with two purposes: to create enviable branding for self and use these skills to create an unbeatable impression in the market for a company or product, or service.
In Conclusion
The above facts will amply prove that becoming a copywriter and getting successful in the field isn't really as complicated as many people tend to believe. Yes, it does require a lot of extra effort and dedication. However, the returns are very high when you become a copywriter.
FAQ
What is a Copywriter?
A copywriter is a professional who creates persuasive copy for various mediums to influence the target audience's behavior and persuade them to take action. They have strong writing skills and knowledge of target audiences, mediums, and platforms and must have a strong portfolio.
How to be a Copywriter?
Becoming a copywriter requires developing writing skills, understanding the target audience, learning the basics of SEO, building a portfolio, networking, continuing learning, finding a niche, and being persistent. Reading widely, practicing writing, taking writing courses, attending writing conferences, joining writing groups, attending workshops, and keeping up with the latest trends and techniques are important. Building a strong portfolio, networking with other copywriters, and staying persistent in finding work is key to success in the competitive field of copywriting.
What is a Copywriter job profile?
A copywriter is a professional writer who creates persuasive and engaging written content for various forms of media, such as websites, advertisements, brochures, and social media posts. Their job profile includes writing, researching, creating content, collaborating with teams, and meeting deadlines. They must have a creative mind, excellent writing skills, and an ability to understand the target audience's needs.
How to become a copywriter with no experience?
Becoming a copywriter with no experience may seem difficult, but it is possible by taking the following steps:
1. Study the craft by reading books, taking online courses, and subscribing to industry publications.
2. Develop your writing skills by reading widely, writing in your free time, and practicing different types of writing.
3. Build a portfolio by creating sample copies of different products and services.
4. Network by attending industry events, joining online groups, and connecting with other copywriters.
5. Be open to starting small and taking on small projects or internships to gain experience.
6. Learn about digital marketing and SEO to understand the importance of it in the copywriting field.
7. Continuously learn and stay up to date with the latest trends and best practices in the industry.
How much does a copywriter make?
The average salary for a copywriter in the United States is around $51,000 per year, but it can vary greatly depending on factors such as location, experience, and industry. Entry-level copywriters can expect to earn closer to $40,000 per year, while more experienced copywriters can earn upwards of $70,000 per year or more. Freelance copywriters often charge by the hour or by the project, with rates ranging from $50 to $150 per hour or $1,000 to $10,000 per project.
How to become a freelance copywriter?
To become a freelance copywriter, one must build a portfolio, gain industry experience, network, specialize, develop skills, and market oneself effectively. This includes creating own content, attending networking events, joining professional organizations, creating a website and social media profiles to showcase services and skills. With hard work and dedication, a successful career as a freelance copywriter can be achieved.