Do you want to become a YouTube Star and at the same time make lots of money on YouTube?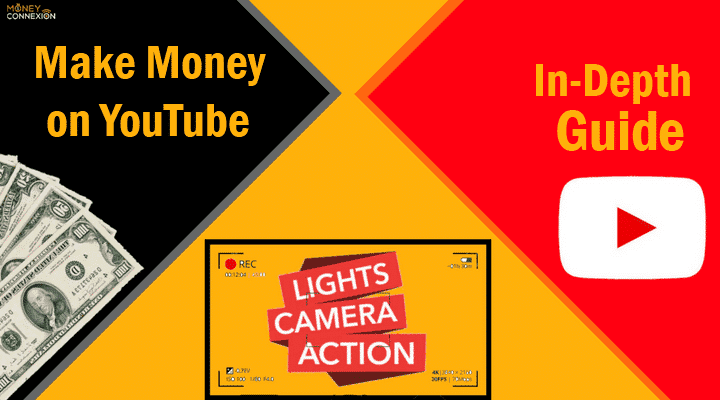 Why am I even asking this question?
Who doesn't want to become a YouTube star and start rolling in some dough?
But is it so easy to rake in thousands of dollars on YouTube month after month?
I am pretty much sure, every wannabe YouTuber lives under the impression that they are going to become rich overnight.
However, truth is quite contrary to this.
Yes, you can definitely make money on YouTube but nothing like what you are under the impression of.
To find out how to make money on YouTube & how much money you can make on YouTube you need to read this guide till end.
Discovering Your Passion to Make Money on YouTube
I have to be honest here! You will not make even a dime if you don't have any passion.
You must be good at something. For example, I love playing guitar, similarly you may have fetish for mobile phones or gadgets.
You can't create great videos unless you know about a topic you are talking about in your video.
You have to immerse yourself very deep in your hobby. It can be anything music, cooking, dance, tutoring, science, art, religion, politics etc.
You can't start your YouTube career just for the sake of making money. Passion for a thing is must.
At the same time your passion isn't end in itself. You will make money because of your passion.
And every person in this world is passionate about at least 1 thing. So better you start with this.
10 Best Niches with High CPM
Your passion will be the niche for which you are going to create videos. There are myriads of niches you can create videos on.
However, there are few niches that are more popular than others.
They pay you high CPM (Cost Per Thousand Views). It means you make more money with every view.
Here are some of them. You can find more YouTube video ideas here.
Life Style
Celebrity Gossips
Top 10 Lists
News and Current Affairs
Compilations
Product Reviews
Food Reviews
How To Videos
Prank Videos
Animal and Baby Videos
We will talk about CPM and their rates in coming paragraphs.
WARNING: Never choose a niche because its CPM is very high. Choose a niche that is close to your heart/hobby.
SignUp and Setup Your YouTube Channel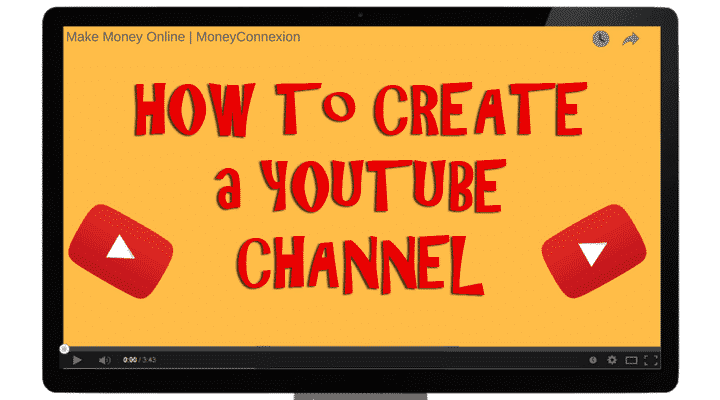 I will keep this section very concise because it is quite easy to get started even for a beginner.
You can sign up YouTube with your Gmail and create an account.
For setting up your channel, click "Create a Channel" under "Setting" option.
You can either use your personal name or business name while naming the channel. After naming select a category close to your niche.
Later you also have to add YouTube channel art and design an icon.
While setting up your channel you have to keep following things in your mind.
Choosing a Channel Name
Always choose a name close to your niche and your heart. The name must communicate your channels' concept to the people. The name that you chose is also going to work as a brand.
Channel Art
You need to incorporate channel art into your channel. It shares your personality and brand with your audience.
A channel art must reflect your channel and its purpose. The channel art that you choose to upload must be a single 2560 X 1440 pixel image with 4 MB in size.
Always add links to your channel displayed at the bottom right corner of your channel art.
Channel Icon
Channel icon that serves the same purpose as the channel art. Choose something that looks good in very small resolutions.
Description
Right a great description for your channel in 1000 characters. Your description must be about channel's content reflecting your brand.
So you are done with setting up your channel.
Building a Brand
Initially, for branding you don't have to try anything fancy.
Just focus on creating following things
Channel Description
Cards
Hover Cards
Watermark
You need to be very imaginative while creating above mentioned things. If you are able to do so then you have been able to build a brand for your channel successfully.
For in depth information read this article "How to Start a YouTube Channel"
Creating Great YouTube Content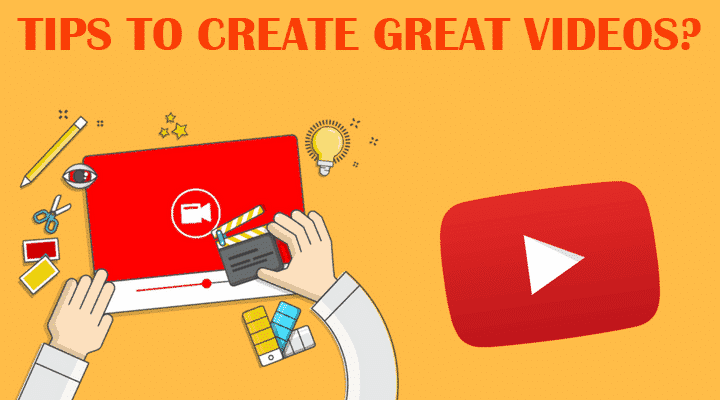 If you want to reach $3000 per month then you have to create great aka very creative content. In fact, you can't earn even $100 on YouTube without creating good content. As I said earlier for creating great content you must have passion for something.
Once you have discovered your passion you need a creative strategy.
You can easily create one video that can get 100,000 views. But what next?
How do you keep on creating such great videos week after week and month after month?
Hence, you need a well laid out creative strategy so you never stop creating great content.
A creative content must be
1. Engaging: Videos must engage with your viewers generating a conversation back and forth. So be authentic and passionate while you are on camera.
2. Viral: Create video that can go viral the moment it's published.
3. Targeted: Understand your audience. (More about this later in this article)
4. Inspirational: Just creating viral or popular videos isn't enough. Your videos must inspire your viewers.
5. Consistent: Upload a new video at least once in a week.
6. Within Budget: Creating quality videos costs more money. You have to create more quality videos within your budget.
You need to focus on creating videos that entertaining, educational, inspirational at the same time contains a lot of emotions.
Moreover, discovering a niche/genre is very important for creating a great content.
Irrespective of your earning goals, a creative strategy for developing content is the very foundation on which your earnings rest.
Developing a Content Creation Strategy
Creating great content regularly is almost impossible without developing an advanced content creation strategy.
There can be many different strategies but you have to choose anyone of them that is going to really work.
While developing a content creation strategy you will always be befuddled between choosing quality and quantity.
Well! As a novice YouTuber it may come as a surprise to you that you should focus more on quantity rather quality.
Create fairly decent content (not super high quality) that works and upload it on regular basis.
The whole strategy is creating content on a consistent schedule day after day, week after week.
So to create content consistently you need to build a calendar.
Initially you may get intimidated that amount of content you got to create is simply out of your reach.
However by using Hero-Hub-Help framework you easily achieve this.
Hero and Help content promotes discovery of your content while Hub content keeps viewers coming back for more.
Hero Content is for short term goal like creating videos for particular seasons or festivals like Christmas or New Year.
However Hub and Help content are for longer term goal where you create videos that has themes and formats.
Eventually you have to bring it all together and develop a long lasting content creation strategy.
Creating Your First Ever YouTube Video
Now your journey begins here.
Your first ever video!
Always keep in mind that your first video is going to suck. But don't lose your heart because you are going to improve as you make new videos.
However, for now you need to come up with your first video.
I recommend you to do a "Draw My Life" kind of an introductory video.
In this 8 to 10 minutes long introductory video you will describe your whole life from childhood to present.
You will use diagrams, doodles, images to explain your whole life. It can be very easy because you can find readymade template for making these kinds of video.
For recording videos you don't have to use an expensive camera. However you must know how to use your camera. Audio quality is very important.
For editing use basic software that is available. Creating your first video can take 2 to 3 weeks considering the research work that goes in.
Now you are ready to upload your first ever video.
Getting 10000 Views for Your Channel to Qualify for YouTube Partner

Once your video goes live you better start counting number of views & subscribers that it receives every single day.
If the video that you just uploaded is really good then it won't take time to get 10000 views.
And then you will be qualified to join YouTube Partner Program. You start making money on YouTube only after joining the partner program from YouTube.
Once you have achieved this landmark you can immediately apply for YouTube Partner program.
But what if you simply failed to get even 10000 views for your channel?
Simply create more quality videos until you get 10000 views!
You can promote your videos on Facebook, WhatsApp and other popular social platforms to get more subscribers. You can also use paid programs from YouTube.
Potential of Making Money with YouTube
So now you know how you can earn money on YouTube.
But how much money can you make with YouTube? Well! The full potential can be over $1 million in a month.
Yes celebrity YouTubers can earn $9 – $12 million in a year.
However, I have to be realistic here, because every one of you is not going to make $1 million per month.
But still you can make enough money to make your living.
Right now average YouTubers are making anything between $500 and $10,000 per month depending upon the effort they are putting in.
On an average in USA, YouTubers are making between $1500 and $3000 a month.
However, if they work hard then they can even make up to $5000 – $7000 in a month.
Casual YouTubers make just $500 – $1000 per month.
So potential of making money with YouTube depends upon how serious you are.
Here is a complete breakdown of money that Google can possibly pay you
| | | | |
| --- | --- | --- | --- |
| Banner Ads | | Rollout Ads | |
| No. of Views | Earnings | No. of Views | Earnings |
| 1000 | $0.8 – $1 | 1000 | $5 – $8 |
| 50,000 | $40 – $50 | 50,000 | $250 – $400 |
| 500,000 | $400 – $500 | 500,000 | $2500 – $4000 |
| 1000,000 | $800 – $1000 | 1000,000 | $5000 – $8000 |
| 1500,000 | $1200 – $1500 | 1500,000 | $7500 – $12,000 |
| 15000,000 | $12K – $15K | 15000,000 | $75K – $120K |
Learn about Banner and Rollout Ads Later in the article.
Different Ways to Make Money on YouTube other than Partner Program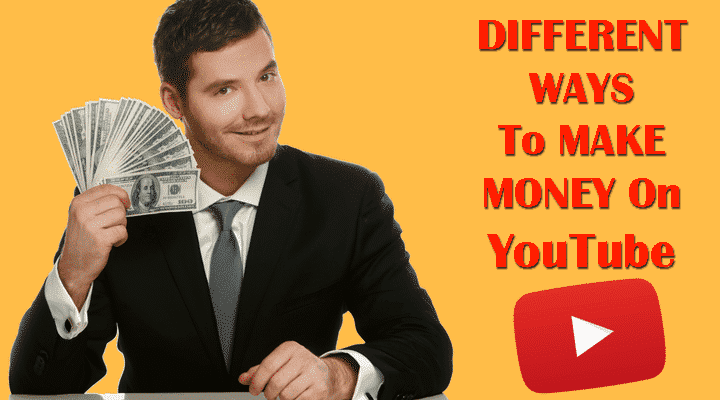 If you want to go all the way up and earn up to $100,000 or more every year then you need to explore all other possible channels for earning money on YouTube.
Here are few of them.
Affiliate Programs
You can sell products on other's behalf and for each successful sale merchants will give you a commission.
Selling Physical and Digital Products
Later on, with some experience you can start selling your own merchandise like T-Shirts, Cups or digital products like eBooks, software etc.
Subscriptions and Membership
If your content is of highest quality then people would be willing to pay anything to watch it. You can offer premium content to your loyal viewers through paid subscription.
Licensing Your Content
If you have really cute animal or baby videos with lots of views then license them to companies who may want to use in their commercials and promotional campaigns.
Direct Sponsorship and Brand Deals
Once you have become a pro YouTuber you can start sponsoring products on other's behalf. You are going to leverage power of your brand and promote products of different companies.
Consultancy and Services
Similarly you can consult other video creators and small businesses helping them to leverage the power of YouTube.
Patreon
Artists like you can create a page on Patreon.com and earn extra cash.
So these were ways to make money with YouTube other than YouTube partner program.
How Much Money YouTubers are Making
You can divide YouTubers in two different categories. First one is celebrity YouTubers and second is lesser known YouTubers.
Celebrity YouTubers
As I said earlier celebrity YouTubers are making $9 – $10 million a year.
Here are few celebrities with yearly income.
PewDiePie – $15 Million
Roman Atwood – $8 Million
Lily Singh – $7.5 Million
SMOSH – $7 Million
Tyler Oakley – $6 Million
Rosanna Pansino – $6 Million
Markiplier – $5.5 Million
German Garmendia – $5.5 Million
Colleen Ballinger- $5 Million
Rhett and Link – $5 Million
Lesser Known YouTubers
Now let us see examples of some lesser known YouTubers who are making anything between $8000 and $10,000 in a month.
Obviously you can't make $1 million a year! So here is estimated income of few YouTubers which is realistic.
Before you Start Earning Money on YouTube
Just step back and take a deep pause before you move any further.
First, you need to assess all your efforts that you have made creating videos until now.
Find out how people responded to your first video? Did it receive enough views? Did viewers leave any comments below the video?
If you realize that the initial response to your videos wasn't encouraging enough, then you shouldn't get disappointed. However, you must give a second thought.
Where are you going wrong?
May be because your content was unoriginal and failed to stand out from the rest.
OR
May be the video was too boring to watch because it was poorly produced.
OR
Viewers simply didn't like your Vlogging style.
Next time while creating new videos keep these shortcomings in your mind.
You must be able to ascertain where you're going wrong and try to improvise it as soon as possible.
Don't lose your heart and keep on experimenting while creating new videos.
Eventually you're going to succeed!
Applying for YouTube Partner Program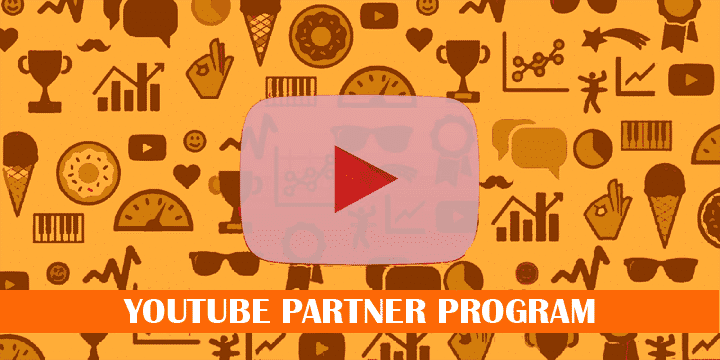 Now you can apply for YouTube partner program.
The process is very simple.
Step 1: YouTube Partner Program Terms
Sign in to your YouTube Account.
Select your account icon and click Creator Studio
Select Channel > Status and Features
Under "Monetization" option click Enable
Finally Accept the YouTube Partner Program terms and conditions
Step 2: Creating Adsense Account
You can create a new Adsense account. Adsense will pay you for number of views your channel receives.
Usually for per 1000 views (CPM = Cost Per thousand Impression) they pay you $0.8 – $1 depending upon your content.
Step 3: Set Monetization Preferences
Select the types of ads you want to run on your videos by turning on monetization.
Confirm you want to monetize all your videos
Check the boxes under the Ad Formats
Click Save
That's it you are done. Now you can earn money for each video you upload. You will get paid through Google Adsense once you reach the threshold of $100.
Set Earning Goals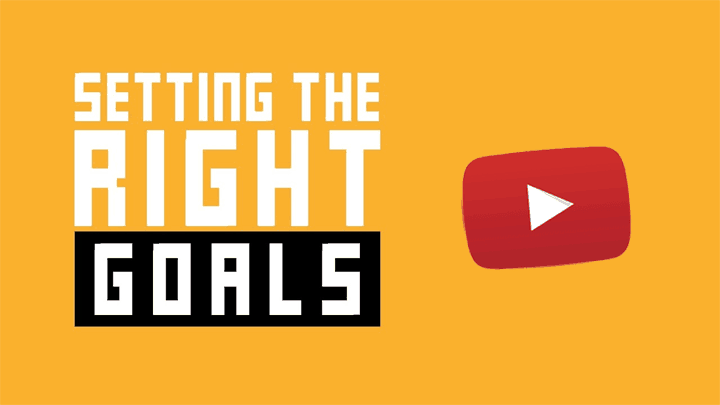 If you really want to make a living out of YouTube then you must start setting earning goals.
Your earning goals will depend upon your seriousness for the job.
Realistically, you can divide YouTubers into 3 different categories based on their monthly earnings.
Goal 1: $1500 – $3000 per month
Goal 2: $4000 – $6000 per month
Goal 3: $7000 – $10,000 per month
As a beginner your goal must be earning $100 per month minimum.
However, later with the time you need to graduate to Goal 1, then Goal 2 and so on.
To put it simply, your earnings will totally depend upon how much effort you are willing to put in.
So for achieving Goal 3 you have to put your maximum effort.
YouTube Ads Integration
Before heading any further you have to integrate YouTube ads into your videos to fullest.
Step 1: You can connect your YouTube channel with the Google Adsense account you have just created.
Step 2: Choose some of the best videos that are good enough for monetization. (Read Copyright Issues Paragraph later in this article)
Step 3: Select "Monetize with ads" for your videos and choose Ad formats to integrate into your videos.
While choosing ads as a beginner, you only need to know that generally there are two types of ads.
Banner Ads – Static banner ads can be seen just below the videos.
Rollout Ads – 10 seconds to 40 seconds long commercial that you will see before starting a video.
As you start gaining experience you will learn to experiment with different ad formats.
Learn More about Ad Formats here
Step 4: Click Ok. And start making great videos.
Copyright Issues on YouTube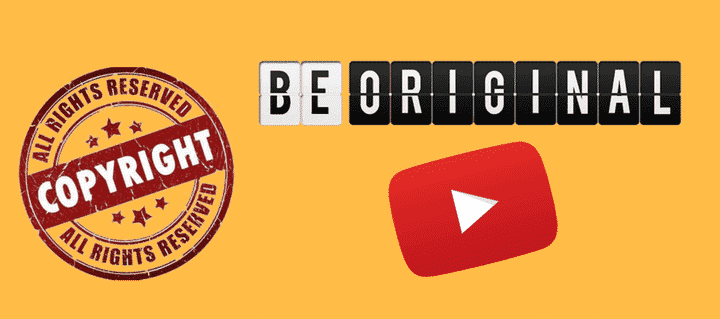 Copyright issues are very important and you can't take it lightly especially if you are creating a lot of content weekly.
Here few things to keep in mind.
There are no shortcuts to creating great content. Your content must be original and not copied from someone else. You can't use other's copyrighted work.
Don't create content that is sexually explicit, spam, hate speech and encourages violence.
Each piece of your content must be original so take care that you don't use other's music, video clips etc in your videos.
Don't promote products that are illegal or encourages others to do so.
Viewers can always flag your videos if they think it violated community guidelines.
If you fail to follow the guidelines then YouTube can remove your videos and even terminate your account permanently.
Read Community Guidelines here
NEVER EVER IMAGINE THAT YOU CAN MAKE MONEY WITH COPIED VIDEOS!
Target Your Audience
Once you have joined the YouTube partner program and integrated ads into your channel you need to get serious from now on.
If you really want to earn a decent income and not few hundred dollars each month from YouTube then you got to do more than just creating and uploading videos.
You need to target your audience! And create content specifically designed for a particular type of audience.
Otherwise you will not get enough views for your channel if you don't target audience.
Your channel must be geared towards a particular group of people. Every audience is different and you have to reach out to them so that your audience makes your channel a daily destination.
So be clear about the purpose of your channel and create content accordingly.
Here is the list of some most popular channel niches to reach out your audience.
1. Education Channel
2. Music Channel
3. Family Channel
4. Food Channel
5. Health and Fitness channel
6. Sports Channel
7. Gaming Channel
8. News and Politics Channel
In simpler words, your audience must be able to understand your channel's genre quickly.
You can't mix food videos with sports videos. Create separate channels for each of them.
Engaging Your Viewers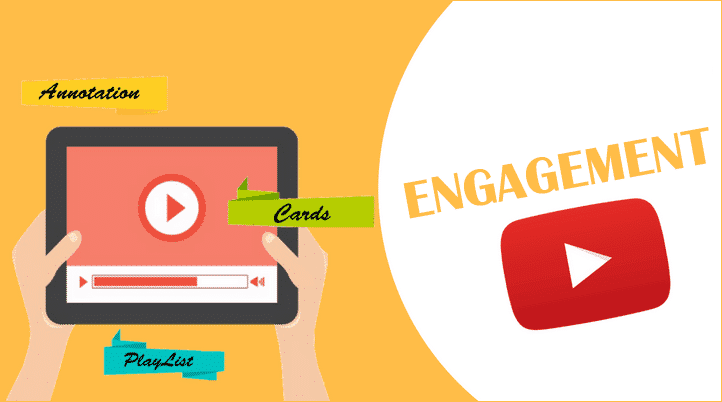 Targeting your audience isn't going to be enough, you also have to keep them engaged. Set up your channel to be well-organized making it easy for viewers to keep watching your videos.
You can incorporate following tried and tested enhancements into your channel.
Cards
Cards are nothing but small rectangular box that appears in the top right corner of the video to give fans a preview of the message.
Cards encourage viewers to take an action suggested by you.
There are variety of cards like merchandise, fundraising, video etc to choose from.
Cards work really well if they are relevant to the video content or place in conjunction with a call to action message.
Timing at which cards shows up is also very important because it should match the message you are trying to send across in the video.
End Screens
End Screens extends the watch time on your channel by directing viewers to something else at the end of your videos.
End screens can be added to the last 10 – 20 seconds of videos instructing viewers to go to other videos in your channel.
End Screens helps your viewers to stay at your channel for a longer time.
Playlists
Organize all the videos in your channel into specific themes. Sorting videos into different categories help viewers to navigate through the channel easily.
Playlists not only increases the watch time but also personalizes your channel and builds a brand name.
Encourage your viewers to click more whether it is through cards or end screens or playlists, they should click more and remain engaged with your channel.
Uploading Consistently
Upload video consistently at least once in a week. Follow a calendar or time table while uploading videos. Your viewers must know beforehand when you are going to publish your new video.
Build a Community and Grow Your Audience
Build your community by sharing your "Creation Story". Creation Story is the unique story that led you to YouTube.
Your story will help you to relate to viewers and build a relationship by inspiring them.
The best way to build a community is by interacting to them through comments below your each video.
You do following things with comments.
Always try your best to reply comments as much as you can.
You can pin comments at the top of the feed and also reward regular commenters.
Express love to your favorite comments by giving hearts to it.
Others ways to build a community and grow audience is by
Making videos about your community
Plug your community into projects and other initiatives with hashtags.
Listening and responding them promptly
Send them notifications if you are uploading a new video.
Getting New Subscribers is Must
Even for making $100 a month you need few subscribers for your channel.
However if you target your audience, keep them engaged and grow, then you can definitely get enough subscribers to make thousands of dollars every month.
Why subscribers matters?
Subscribers are more likely to watch your videos for a longer time period than unsubscribed viewers.
Subscribers help to increase view count of your videos and allow others to discover your videos quickly.
Channels and videos with higher watch time tend to show higher on YouTube search result page.
Subscribers engage with you giving comments about your videos. Feedbacks help to improve your content for better.
Finally, subscribers watch and click ads on your videos.
Number of subscribers for a particular channel is directly proportional to the money you earn each month.
But how many subscribers do you need to achieve this. Here's an estimate
| | |
| --- | --- |
| Number of Subscribers | Estimated Monthly Earnings |
| 25,000 – 50,000 | $500 – $1000 |
| 50,000 – 100,000 | $1000 – $1500 |
| 105,000 – 200,000 | $2000 – $2500 |
| 250,000 | $3000+ |
This table is absolutely tentative and earnings can depend upon the type of niche you are in.
However, it gives you an idea how many subscribers do you need to reach $500 or $3000 per month.
So subscribers do matter!
Assess How Well You Are Doing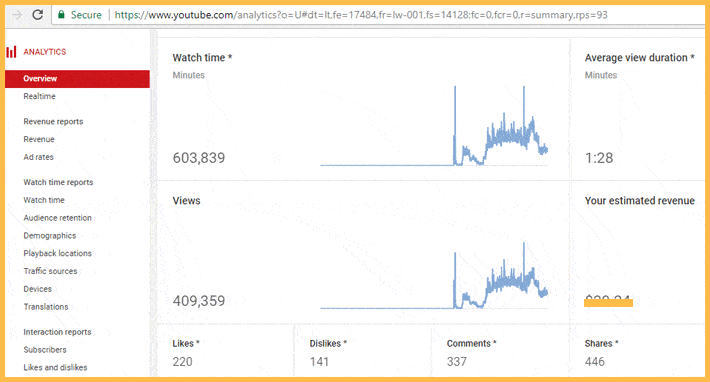 Until now you learned almost everything that a career YouTuber needs to know.
But before ratcheting it up and becoming a pro you need to assess how well you are doing.
So examine YouTube Analytics for following factors.
Revenue Report
Revenue Report gives detailed information about your channel's earnings.
It gives tentative earnings from ads, memberships and transactions earnings.
Ad Report
It shows how different types of ads are performing compared to other ads.
Ad Revenue
It is the total amount of money your video is making from all Google-sold advertising sources and DoubleClick partner-sold advertising sources.
CPM Rate
Amount paid by advertisers for one thousand ad impressions. CPM rates can come as a surprise to you because it varies a lot.
Impressions Rate
Whenever, ad appears to a viewer on YouTube videos. Usually if you get 1000 views for a video then only 300 – 400 people saw ads.
Normally impression rate is 30% to 40%.
If your channel is doing well for all the above mentioned factors then you need to graduate to next level.
Vlogging Like a Pro
How Vlogging like a Pro is any different than just Vlogging?
Building Direct Connection with Audience
You need to convert your audience into a close knit community. An audience is just a listener however a community follows your every video.
Building a community with fans must be your ultimate goal.
Uploading Creative Content Consistently
You have to become more creative with your videos as you move on. You also have to upload videos consistently on a given time.
Automating Video Production
We will talk about this in great details later in this article.
If you want quality and quantity both then you need to master production skills for videos.
Become a Celebrity!
You need loyal fans to become a YouTube celebrity. One quick way to become an instant celebrity is by creating controversial videos about yourself or a fictional character.
Making Your Videos More Creative
YouTubers who want to generate 6 fix figures income then they have to get into nuances of video making.
If you want to build a huge fan following for your channel with millions of views then you have to be more creative with your videos.
Always Follow Formats
Most successful YouTube channels are those which repeat one successful format again and again.
Here are some of the most popular formats or genre
Draw My Life
Unboxings Videos
Reaction Videos
Haul Videos
Bad Lip Reading
Epic Rap Battle
Fail Videos
So while creating content for your channel always follow a formula. You don't have to reinvent the wheel just look at what other successful creator are doing.
Creating Powerful Stories
You must learn the art of storytelling. It helps your channel to engage with the viewers.
You have to build a narrative which is genuine and unique. Make use of animation and graphics to tell your story.
Be real and keep it simple.
Building a Team
If your videos have to be creative and standout from others then you need to build a team.
You will need to hire writers, marketers, editors, producers and creatives to make best quality videos.
The more videos you plan to create the more people you will need to do so.
Stay in Touch with Creators and Collaborate
If your videos are exceptionally creative then it takes time and money to create even one video.
So to keep uploading new content regularly you need to collaborate with other creators.
Pre Production Considerations
Pro YouTubers have to master production skills. If they want to go all the way up and make thousands of dollars every month then you have to follow filmmakers who use scripts, schedules, storyboard etc.
Step1: From Conceiving an Idea to Implementation
Step 1 is from conceiving an idea to materializing it.
Start from the Scratch – An idea can pop up in your mind anytime. So write it down all your ideas on a paper, your smartphone, back of a napkin or even you can make a mental note of it.
Ponder Over Your Ideas – You are still in planning phase and haven't finalized yet. So Ask for your friends' input if they can give some feedback. Let your imagination run wild.
Writing it Down – Make it simple and break it down into parts. While writing your idea on paper you are still developing a plot.
Story Objectives and Audience – Objective of your video will totally depend upon type of audience you are talking to. If you want to create relevant content and reach out to your audience then you need to know their demographics. You also need to know what they want to see.
Managing Resources – Time and money are two main resources that you need to take care off. While implementing your ideas you need to consider how much money you will need to materialize your script.
Step 2: Writing Scripts
You need to sit down and write scripts for all your videos.
Importance of Scripts
Script helps to create videos easily using a style that fits your need.
Scripts provide speakers with dialogue and direction for shooting so that they can record videos in less time.
A script outlines the main part of the story, detailing important actions and identifying locations.
How to Write Scripts
For writing a script you need to have a story in your mind, characters in your story and some roughly sketched scenes.
You have to add words to the script. If you are not being able to add certain words then fill up the scenes with actions.
You can do some more research and always edit your script whenever you like.
You don't have to follow the industry standard rules as used by actors on a movie set. Just keep it simple.
Step 3: Making Use of Storyboards
Storyboards are even better than writing scripts for creating quality videos in lesser time.
Storyboards are used for achieving two objectives.
1. Guiding setup crew through the details of the scene for shooting like arranging cameras, dressing the set, positioning microphones etc.
2. Secondly, storyboards are nothing but templates or a blueprint which can be used again and again.
Always make best use of storyboards while creating videos.
Step 4: Planning Your Shoots Beforehand
Once you are a Pro YouTuber you need to create dozens of great videos every month. You can't create quality videos consistently unless you have a plan for shoots.
Planning your shoots will help you to prioritize and stay organized with video production.
One of the most effective and simple planning tool is creating a calendar. A calendar helps you to map out your shoot schedule beforehand.
With schedules you get enough time to shoot consistently and stick to a posting schedule.
Always use scripts, a shot list and a shooting and editing schedule for each video.
Follow Step 1 through Step 4 to create great content that your viewers would love to watch and at the same time you save a lot of time and money.
5 Important Production Skills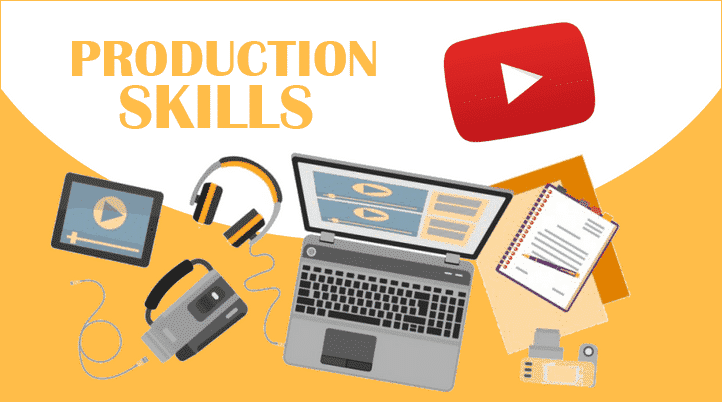 A serious YouTuber must learn 5 most important production skills.
Budgeting
If you are making awesome videos then you need to spend a lot of money.
A smart producer has to reduce his or her budget significantly.
You can save a lot of money on resources that are required for creating great videos. You should try your best to get resources either for free or in exchange for services.
One of the most effective ways to save money is by volunteering yourself on the productions of other creators.
In return, other creators will help you in your production.
Moreover, you can create your own props and costumes to save money. Make use of simple tricks to save money while producing a video.
A smart producer always tries his/her best to keep the budget low especially if you are creating 4 to 5 videos in a week.
Composing Shots
Composing shots can help you in creating compelling visual story that keeps your viewers enthralled throughout the video.
There are 3 types of shots wide, medium and close up. You need to choose a shot what you want your audience to see in your videos.
Keep experimenting with different types of shots.
Lighting and Sound Effects
Simple lighting Setup can be used for creating some of the most engaging videos ever. Using right kind of lights helps to create the mood and feel of your videos.
Make a decision whether you want to shoot inside, outside or both. Sound effects will enhance the production quality considerably.
Right Kind of Music
Music helps bringing out emotions of your viewers. It adds rhythm and energy into your videos helping to convey messages without having any dialogue.
Choose a right kind of music.
Making Best Use of Frame Rates
More experienced producers can use frame rates which affects the sharpness, smoothness and the visual dynamics of your videos.
You have to choose Frame Rate according to your creative choice. It can be 60 FPS, 24 FPS (frame rate per second) or even 12 FPS depending upon type of video you are creating.
So these were 5 productions skills that you need to learn.
Implementing Advanced SEO Techniques
Ranking high on YouTube search results should be your first priority. SEO will help you to get more views for your channel and videos.
So I'm going to tell basic SEO techniques that you need to implement. Nothing fancy or deeply technical!
Give as much context as possible where it is needed.
Your video title must include keyword that justifies the video content.
Description of video is very important especially first 2 lines which will cover theme of your video.
Always do basic keyword research and use them while tagging your videos.
Don't include misleading metadata in video titles, description, thumbnails, tags etc or do keyword stuffing because Google is waiting to penalize your account.
Optimize Video Distribution
Competition is very tough and defeating your competitors can be a nightmare.
Hence you need something more than just SEO.
You need to post videos to your friends, organizations' channels, websites and social media accounts.
Collaborate with other YouTubers and build a network.
Paid promotion should be your last option where you pay for promoting your videos.
Measuring Your Channel with YouTube Analytics
Once you have put in all your effort, from integrating ads into your channel to efficient production of videos to building a brand name, now you need to get down and measure performance of your channel using YouTube Analytics.
If you have to know how your channel is doing then you need to ask three basic questions.
Who's Watching Your Channel?
First, find out the demographics of your channel's viewers like their age, gender and country. Under the "Demographics Report" you can find the complete breakdown of different types and make better marketing decision.
Under the "Watch Time" report you can find out which videos that your viewers are watching and how much time they are spending watching them.
You can learn the watch time, views and number of viewers for your top videos.
You also learn how your viewers are finding you. If they finding through YouTube search then note down all the important keywords they are using to search your channel.
Do Viewers Love Watching Your Videos?
If viewers are enjoying your videos then they normally watch it till the end.
You can go to the "Audience Retention" report and find out how much of a video your viewers are watching.
You can also find out when and why did they drop off.
For example, if viewers are watching a particular part of your video repeatedly then you would like to create more videos with similar content.
At the same time, you can avoid making content from where your viewers drop off.
So after analyzing retention report you will be able to retain your viewers 100%.
How Much Money are You Making on YouTube?
In the end what matters is the amount of money you are making with YouTube partner program and other channels.
"Revenue Report" will allow you to see how much money you are making from different channels.
Source of Your YouTube Earnings
Once you know how much you are earning, you need to further analyze what constitutes those earnings.
Revenue Report will tell you about different revenue streams like ad revenue and YouTube Red that make up your YouTube earnings.
Ad Rates will give you detailed breakdown of money you are making with each type of ads integrating into your channel.
Your prime objective here is to ascertain which ad type is making most of the revenue.
Traffic Source
What country you are receiving most of the traffic from?
If you want higher CPC rates then I would recommend you targeting English speaking countries like US, UK, Australia etc.
So create content for these countries only.
Change in Revenue
Over the time your revenue will change due to various factors like number of views your channel receives, ad format, demographics, device they are watching on etc.
Maximizing Your Channel Revenue
You can maximize your channel's revenue by assessing the Revenue Report more closely.
Ascertaining what content is successful and liked by your viewers most is the most important part of assessing the Revenue Report.
You also need to examine different ad types that are generating revenue.
You can assess your revenue for four most important factors.
Revenue
Number of Views
EMPs
Playback Based CPM
While assessing find out what has performed well for you or not, make a note for any big changes in statistics that might have occurred.
According to your assessment you can redefine your content creation strategy and create more relevant and effective content.
I hope after going through the entire article you will be able to not only start a YouTube Channel but also make a good amount of money on YouTube.