Countless people of different ages often ask me this question: "How much money should I spend on a date?" Obviously, this question comes from people that are inviting someone for their first-ever date in life or, who are short of money and don't know what to do.
So, would you allow your inexperience at dating or shortage of money to delay or postpone a date? In fact, you shouldn't. That's because asking for a date isn't easy in the first place because both partners have to find spare time. And secondly, it's not a moment that would occur again in life.
Therefore, if you're short of money or have no experience in dating but would love to enjoy one, continue reading. Because, in this article, I will be discussing 50 cheap date ideas that are actually fun.
As a matter of fact, you could use these cute date ideas even when you have money and have been often on previous dates with your partner. From my own experience, I will say with confidence that while money does matter on a date and in life, love is priceless and free. Therefore, you can also have a date for almost free or very cheap.
Obviously, you would want to know, what is exactly a cheap date?
Understanding Cheap Date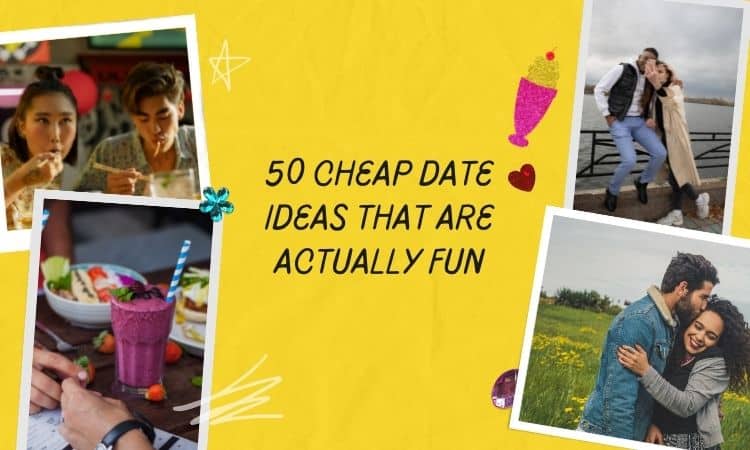 In my personal opinion, cheap date ideas should not cost you more than $32. This figure would come as shock to some. In fact, you can also spend less than $32 on a date, by using any of these 50 dating ideas that are actually fun too.
To understand what's a cheap date, let's look at how much people around the world spend. CultureTrip.com did a survey on which are the most expensive and least costly places for a date.
Oslo, the capital of Norway, ranks as the most expensive city in the world for dating.
An average date in Oslo would set you back by some $139. The next on the list is Tokyo, Japan, where a date can cost you $100 while New York in the USA ranks as the third most expensive place to date, with an average expense of $95.
In stark contrast, dating is cheapest in Bogota, Colombia where it costs an average of $34, followed by Mexico City, Mexico at $40, and Mumbai, India at $43 per date.
A report by news network CNBC shows that American men spent an average of $ 861 in 2019 while American women spent $500 in 2019 on dating. However, these figures also vary according to age. Gen-Z or those between the ages of 18 and 23 years spent $366 on dating in 2019, the Gen-X or people aged between 40 and 54 years spent an average of $ 903 on dating.
Figures for 2020 and 2021 aren't available because dating almost vanished during these years, due to the ongoing Covid-19 pandemic. However, in 2022, there're chances that dating will gain some speed as vaccines are available against the Covid-19 virus and people are fed up with restrictions that came into force in wake of the pandemic.
Now, let's look at the 50 best cheap date ideas that are actually fun. These can help enjoy the romance while not burning a hole in your pocket, purse, or wallet. As a matter of fact, you could use these ideas on a first date too for a person that you met on any of these dating apps and are unsure about how the relationship will turn in the future.
50 Cheap Date Ideas That Are Fun
I have already said that a cheap date should not cost you more than $32 in the USA. However, it could cost you lesser too. With some of these cheap date ideas that I will speak about, you needn't even spend money. I will show you how.
Therefore, stay with me till the end of this article, because I will be discussing some more things about dating cheap.
1. Go for a Breakfast Date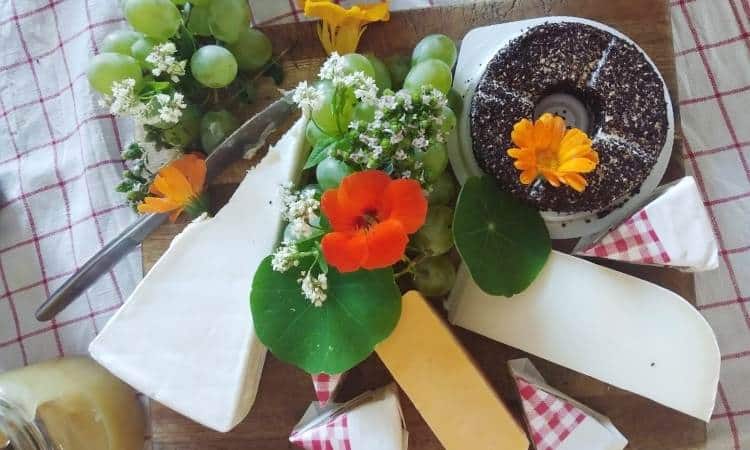 Mornings are the best for dating because both of you would be fresh. Therefore, consider a simple breakfast date. You needn't go to some plush or expensive place.
Any nearby outlet where you can have a superb breakfast with let's say pancakes, bacon, and eggs or sandwiches would be fine, followed by a nice coffee. It's much cheaper than taking a partner out for dinner, anyways.
2. Jogging Date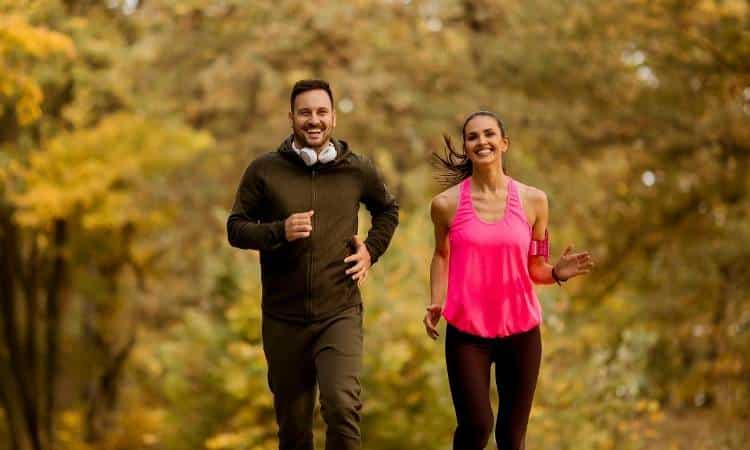 Jogging is the surest way to give some pep to your relationship, without spending anything or just a few dollars, at best. Invite your partner to jog along while you enjoy one another's company.
A jogging date also sends feelers that you take personal fitness seriously. You could end the date by having some fresh juice together.
3. Walk to Office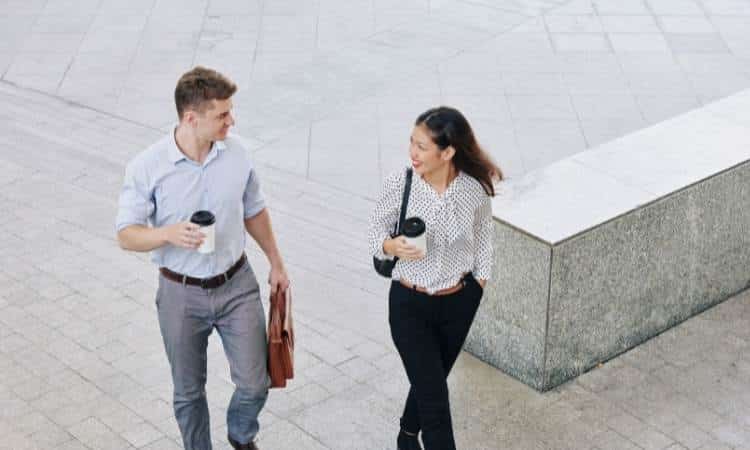 If both of you're working in the same area, it's a good idea to walk with your date to her or his office. That means you're spending some time together. You can also stroll around the area and chat, even while you're headed for work.
This is an ideal way to get some boost before starting the day's work. Only, you would have to arrive earlier at that location to spend time with your date.
4. Lunch Breaks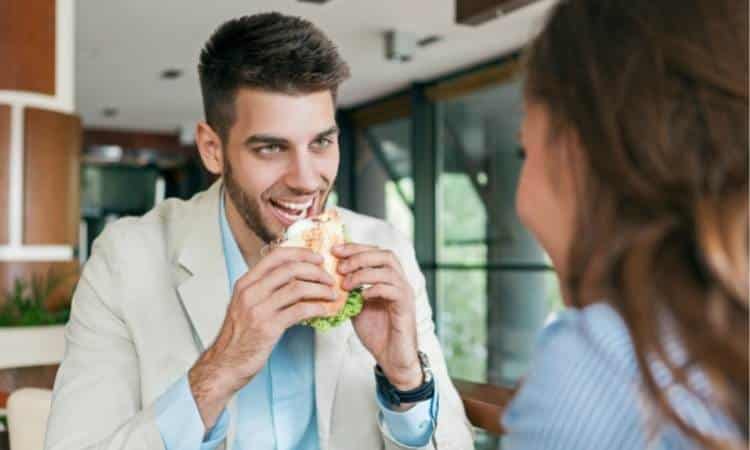 Unless you're the type that carries lunch to the workplace, it's always possible to have a quick date during the lunch hour on weekdays. Generally, you can spend anything between 30 minutes to an hour with your date and enjoy lunch together. Since both would be working, it's fine to take your date to the café near you for lunch or even, share packed lunch together at a nearby park.
5. Shopping Groceries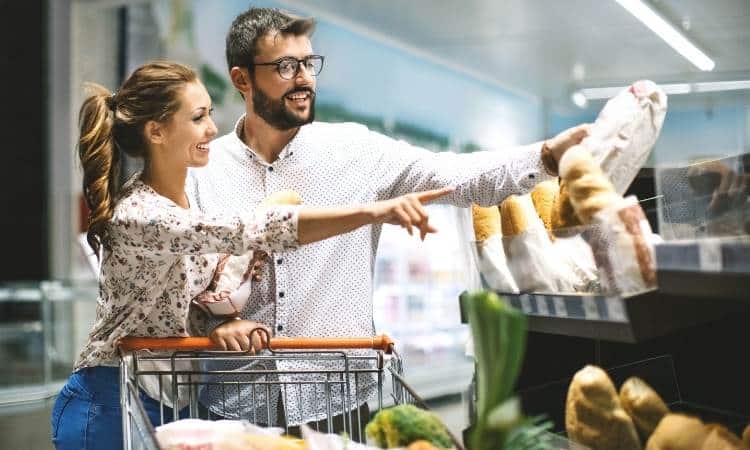 I consider shopping for groceries together with a date is a romantic date idea as it gets. While you won't have the privacy that could be necessary, buying groceries at a store and helping one another definitely fosters better bonding.
It also gives you a fair idea of spending habits as well as the likes and dislikes of your partner. Since most of us buy groceries on our way back home, this is a good way to date.
6. Stargazing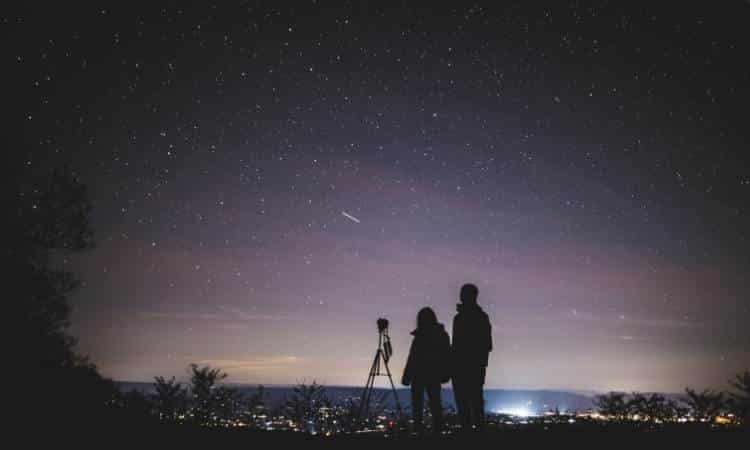 Lovers, they say are starstruck or moonstruck. Therefore, one of the best unique & date night ideas for cheap is stargazing. It's wonderful if you have a telescope at home because you could simply set it up in the garden or rooftop.
Download star maps that are available free for your area from various organizations such as your nearest planetarium and identify various stars and planets with your date.
7. UFO Spotting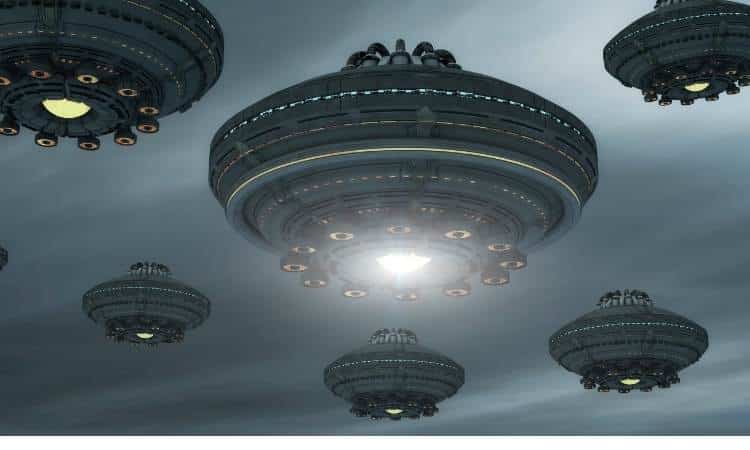 UFO spotting is a more romantic and cheap date idea than you could ever imagine. I'm not implying that every UFO is evidence of life in outer space or even that such things are alien spacecraft and probes.
You can see a lot of unknown lights in the sky every night if you're keen enough to watch. You can indulge in spotting such unidentified flying objects or UFOs in the sky and try to identify them with your partner.
8. Binge Watching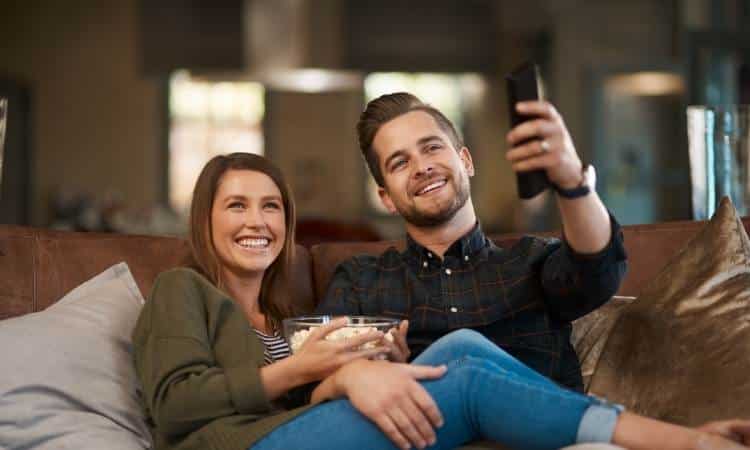 Binge Watching is when your partner and you decide to watch several movies on TV for an extended period. Such binge-watching can last for a day or even stretch over the weekend.
Binge-watching is a very romantic and cheap date idea too if you select the right kind of movies that your partner and you would enjoy at home. Find your partner's tastes and the movies they've not watched before.
9. Wine-n-Cheese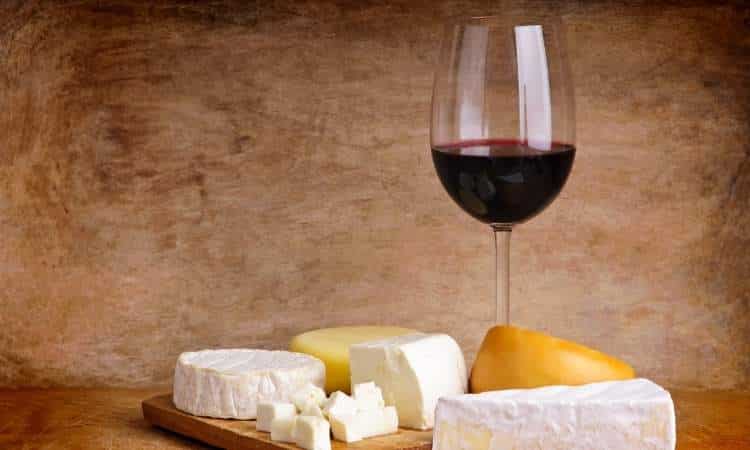 A wine-n-cheese evening doesn't cost much at all. It's a superb way to allow your partner and you to let down your appearances and behave naturally, after a few drinks.
Alcohol, as many don't know, serves as a social lubricant of types. After a few drinks, everyone is a bit more relaxed and eager to speak. A wine-n-cheese evening can prove a clincher for your relationship- either of the ways, of course.
10. Visit a Monument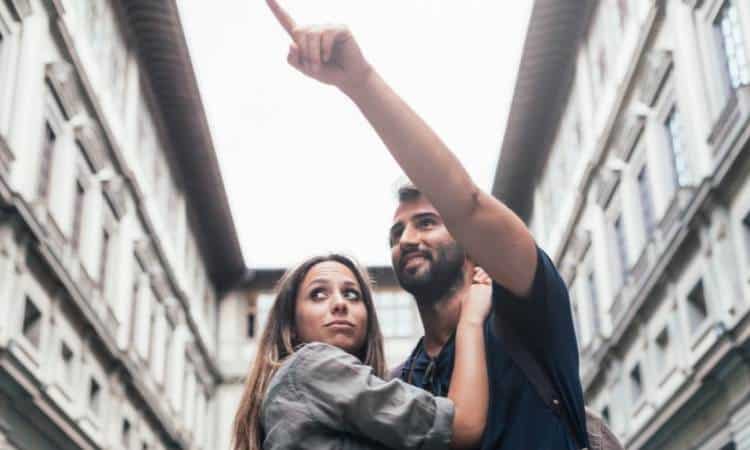 Most cities in America have monuments. Some of these are of significance to American history. However, most people remain unaware or uncertain about the importance of a monument such as a building, fort or, just about anything.
You can visit the place with your partner and learn about the history of that place and its significance.
11. Volunteering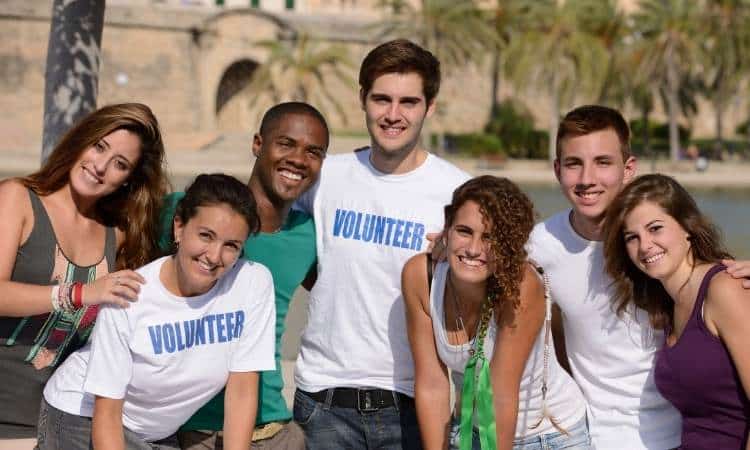 What's better than donating some efforts and energy to a worthy cause? Your partner and you could sign-up as volunteers for a few hours for a charity or something that helps society at large.
Volunteering leaves you feeling happy and with a sense of fulfillment. It helps you work as a team with your partner and do some work for the benefit of others. And, it's free.
12. Empty Your Closet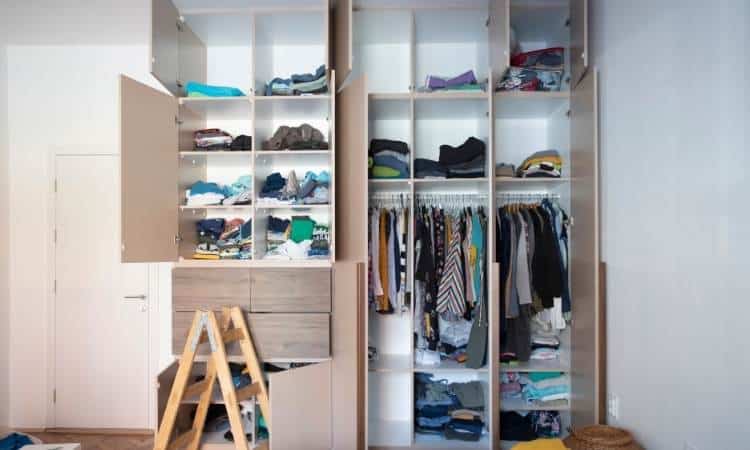 Emptying your closet as a fun date idea might not sound very appealing. Yet, there's a reason that you should do it. When you invite someone for a date to help empty your closet, you're actually letting them into a specific area of your life that's otherwise private.
This can help build confidence in the partner that you're serious about the relationship. And you can also get superb ideas on how to reorganize the closet.
13. Cook as Team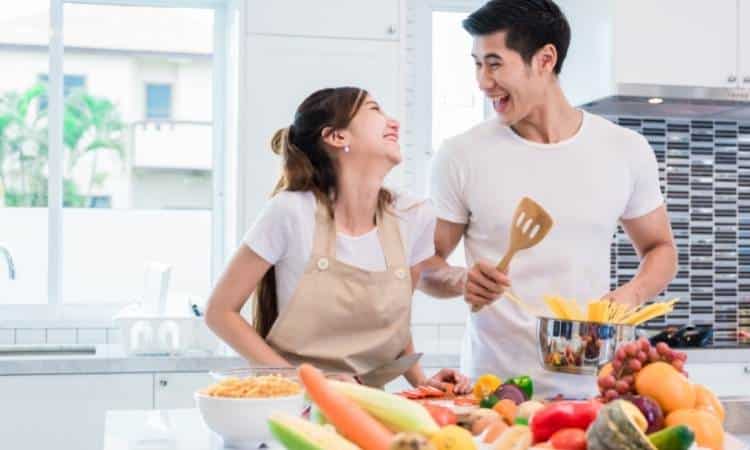 If you love cooking or even if you don't, there's no harm in trying your hand to prepare a meal for your partner. In fact, you can invite your partner to help you to prepare a meal or even ask them to teach you to cook.
While you could do the chopping and cleaning, let the partner who knows cooking, prepare a wonderful dish for both of you.
14. Bake Night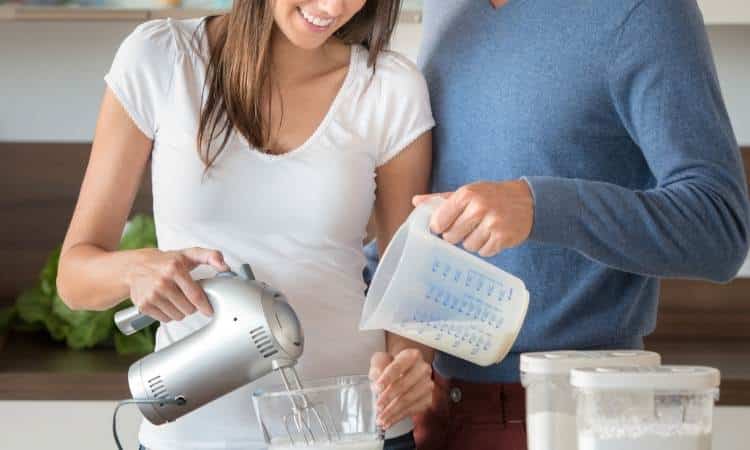 Baking is a superb way to bond with a partner. And it doesn't cost much to invite your partner to help you bake a few cookies or a cake or something really tasty. Who doesn't love freshly baked cookies with coffee or a slice of that wonderful, fresh cake?
This is an ideal way to cater to the taste buds of your partner.
15. Candlelight Dinner at Home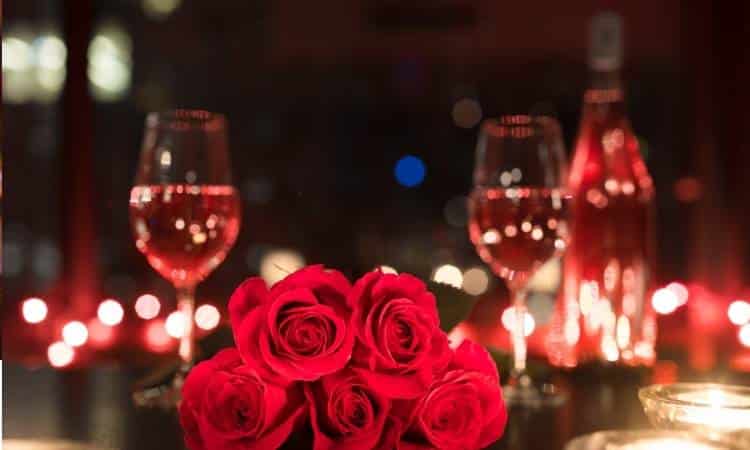 One of the best cheap date night ideas at home. A candlelight dinner at home can cost a fraction of the price at any good restaurant. And you can easily organize a candlelight dinner for your mate at home. Instead of cooking, order takeaway food or home delivery.
Arrange the candles in your dining room and dress as though you're going out for a dinner. Get your partner to also dress as though they're attending a formal dinner.
16. Learn a New Skill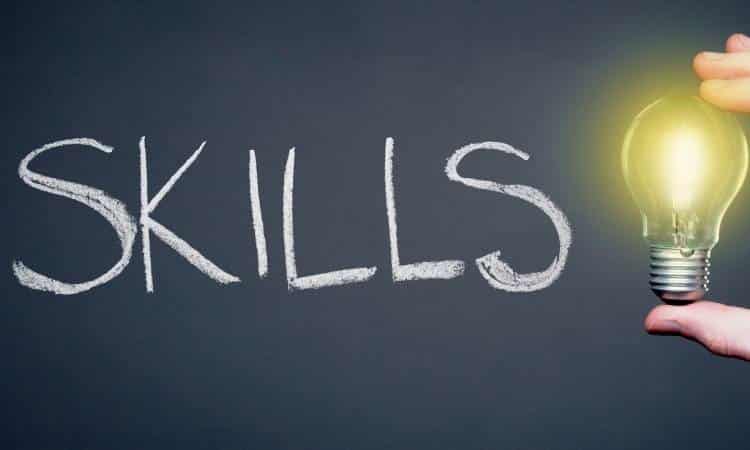 There're several new skills that you can learn with your partner. There're lots of free courses available on websites such as Udemy.com, among others.
Find a free course that would interest your partner and you. Learning together also involves taking notes, which you can later exchange with your partner. Some free courses also come with certificates.
17. Karaoke Night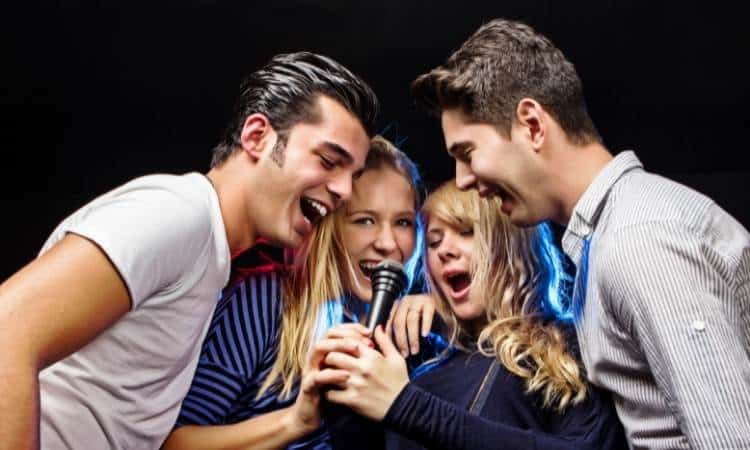 Singing Karaoke together is a superb idea for a cheap date. It costs nothing if you have enough Karaoke videos and the necessary gear. Mostly, you would have all the necessary stuff at home.
All you need is some booze or coffee and snacks to spend the time. You can also hold a Karaoke contest with your partner or singalong with them.
18. Play Chess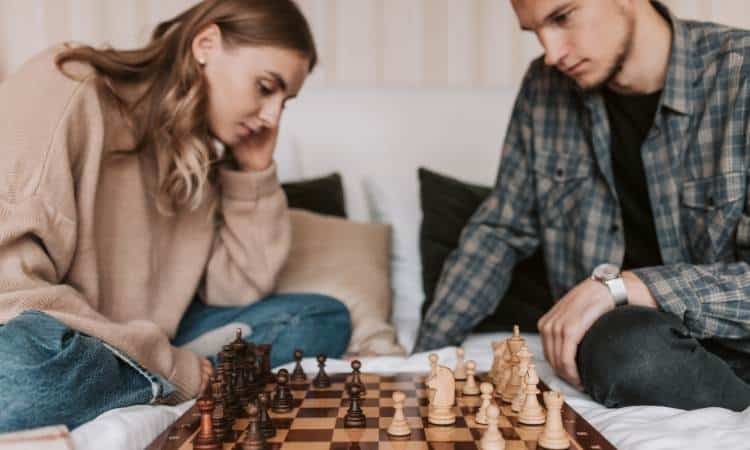 If both of you, or even one of you know how to play chess, have a small tournament at home or even at a chess club as a date. If you don't know how to play the board game while your partner can, then take some effort to learn from them.
Chess is a wonderful game that involves alertness and strategizing. You can enjoy the game with your partner.
19. Solve Crosswords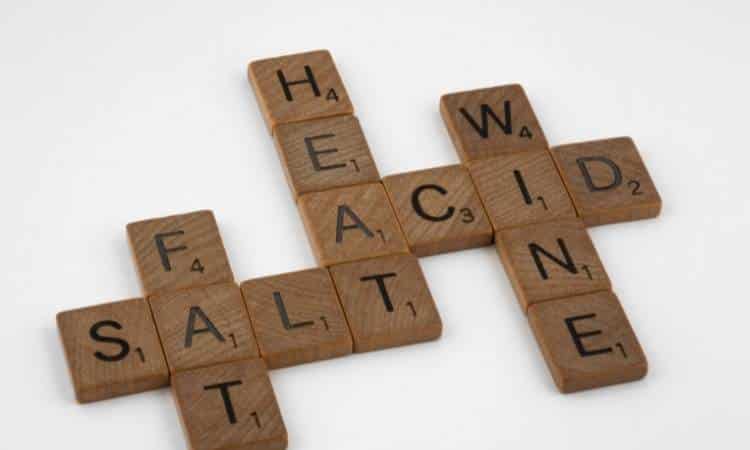 Normally, newspapers carry a crossword puzzle. If you're fond of solving crosswords, enlist the help of your partner. Both of you can solve these crosswords together. Or, you can get the partner to help and suggest you find words to solve the crosswords.
There're lots of crossword magazines also available at bookstores and some supermarkets.
20. Go Bowling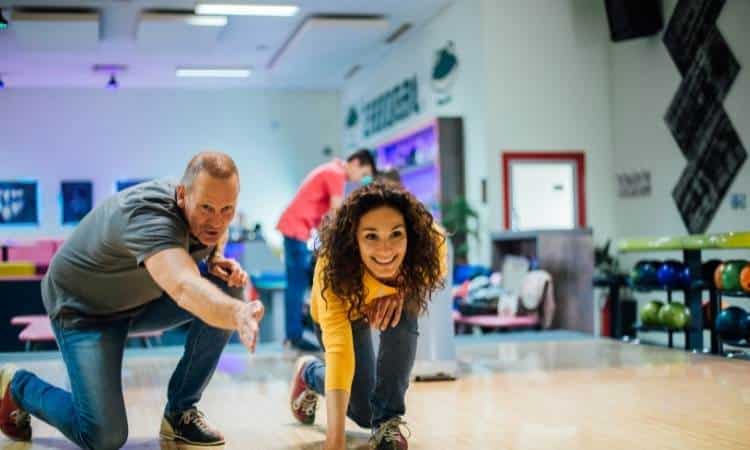 Bowling doesn't cost much. You can visit a good bowling facility with your partner and match skills with your partner. This is an amazing way to spend enough time with your partner.
Your partner and you can form a team and contest against other players at the alley, if possible. Bowling is a superb stress reliever too.
21. Learn Skating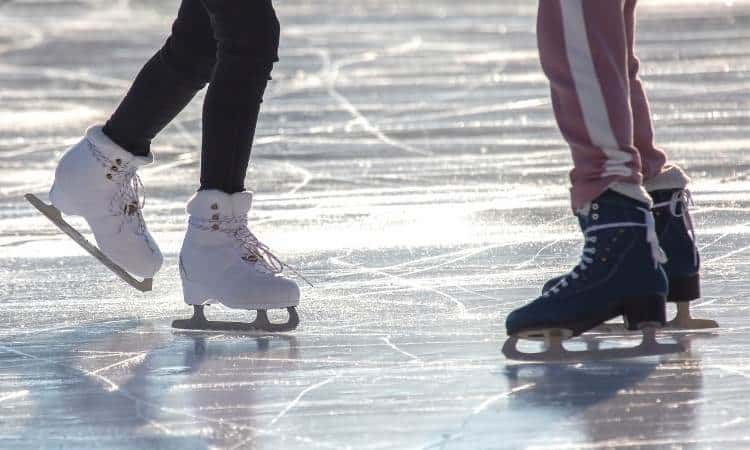 Skating is a superb skill to learn along with your partner. You can either learn skating yourself or join a skating class. Skates are available for a small price from any good sports store. In fact, you can continue the sport even after your relationship develops further.
22. Learn Dancing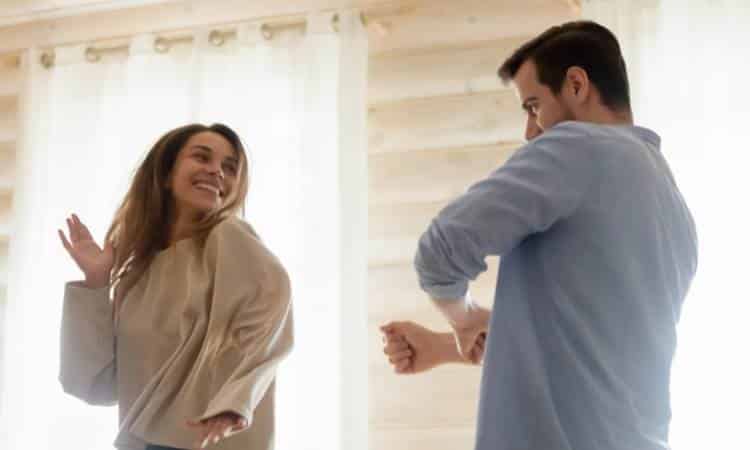 You can learn to dance with your partner. A lot of us have some idea of dancing but we really don't know the steps. By learning to dance, you're learning a skill that's vital in your life.
There're several dance classes that you can find in your city. Or, you can easily find online dancing classes, including on YouTube or Vimeo, among other platforms.
23. Coffee Night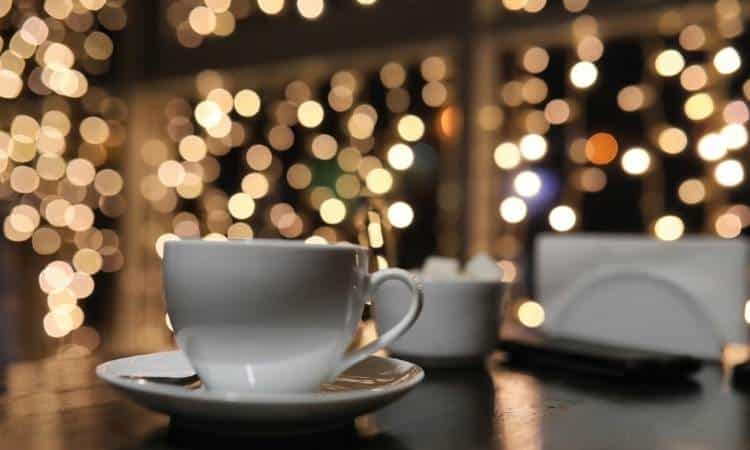 Having coffee in the evening or late at night can stop you from sleeping. And if that's exactly what you want on a date, invite your partner for a coffee night at home.
There're various types of coffee blends and powders available. You could brew and try different kinds of coffees from around the world during the evening. However, as I said earlier, this can cause both your partner and you to lose sleep.
24. Long Drives
If you love motoring, take your partner for a long drive. In fact, you can also go for an overnight drive, as long as you're visiting safe areas. Fuel doesn't cost much actually if you know the places where you would be going for the drive.
Your partner and you can take turns driving and enjoy the date. This is an ideal way to spend a long weekend with your partner without really spending much. However, ensure you return home or you'll have to spend on motels.
25. Pet Walking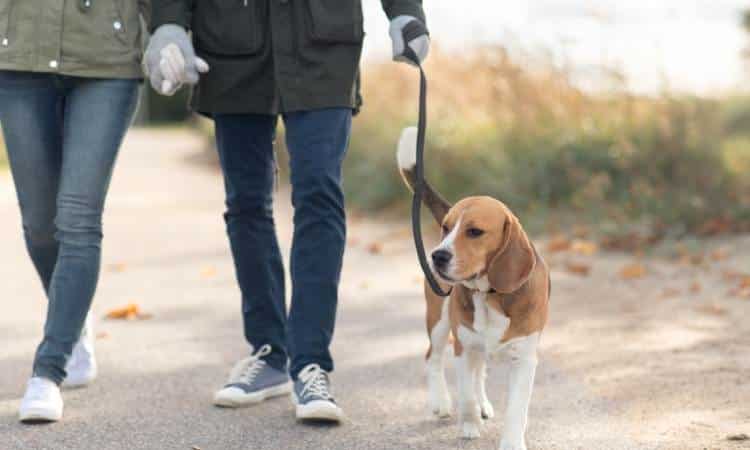 Walking pets for others is actually a superb way to earn some money and date someone too. There're various apps such as Woof and Rover that are available.
You can sign up on these apps and take pets for a walk in either your area or where the partner lives. That way, you get paid for walking pets, spend some time with your partner and also enjoy the evening.
26. Visit an Exhibition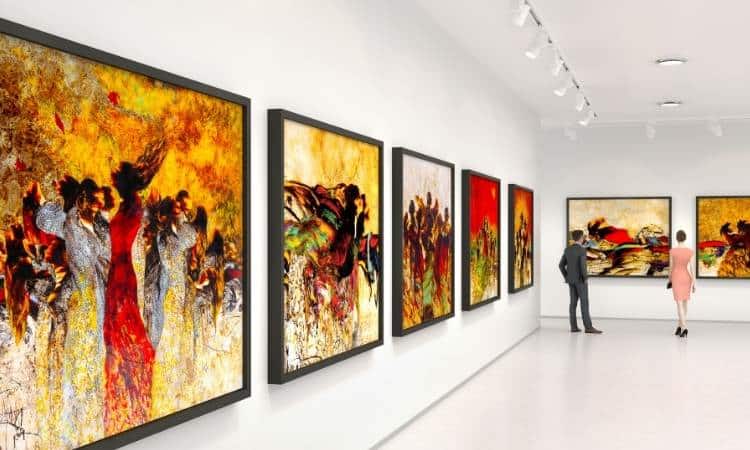 There're always some exhibitions open in your city. These could be some esoteric trade fairs or something that even a common person can understand.
These trade fairs and expos too can prove very interesting since they provide a lot of knowledge about the latest and upcoming trends in an industry. It could prove helpful for your job too. Visiting these trade fairs and expos is free for the public on specific days.
27. Create Social Media Posts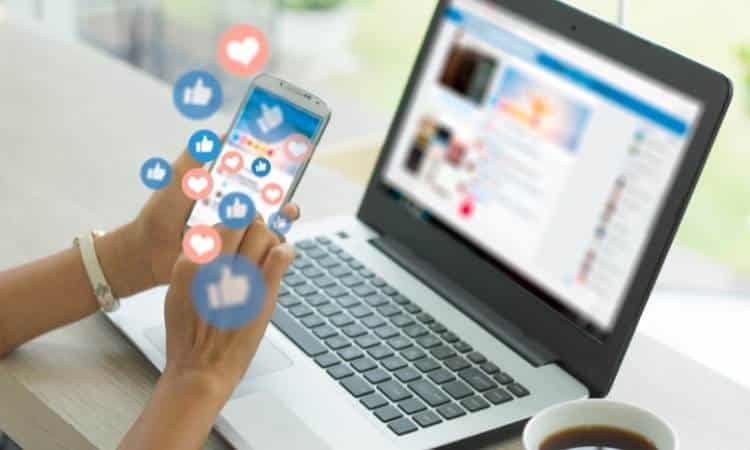 Both of you can look for some excellent content such as quotes or create designs using any free online software to post on your social media pages. This can be fun since both of you can compete on who finds or makes the best posts.
In such cases, Facebook can prove particularly useful since you can upload a lot of posts almost instantly and get likes from your partner. You can compete on the number of likes that you get per post.
28. Fly a Kite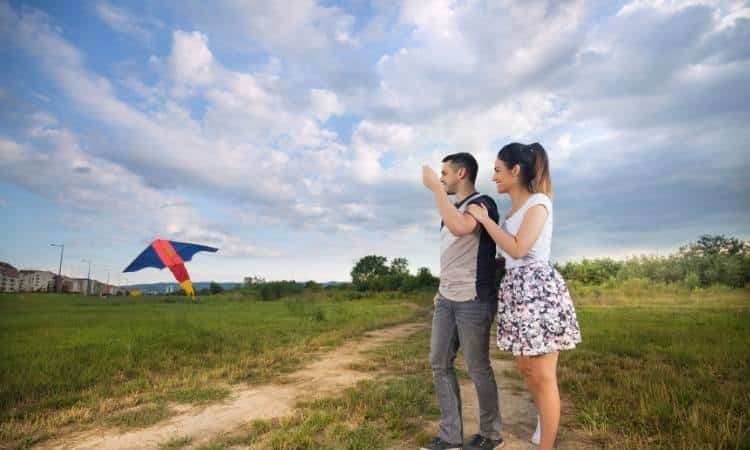 If you know how to fly a kite, you've got a superb idea for a cheap date that can be really fun. That's because flying a kite isn't an easy task for anyone. It requires a perfect judgment of the winds and which direction to launch. Also, you need good control over the kite to prevent it from coming down and falling on trees or houses where it could be lost and destroyed.
Good quality kites and the thread or twine to fly them are available for cheap at dollar stores near you. Buy two or three kites and enough twine, just in case one gets damaged or lost while flying.
29. Antique Hunting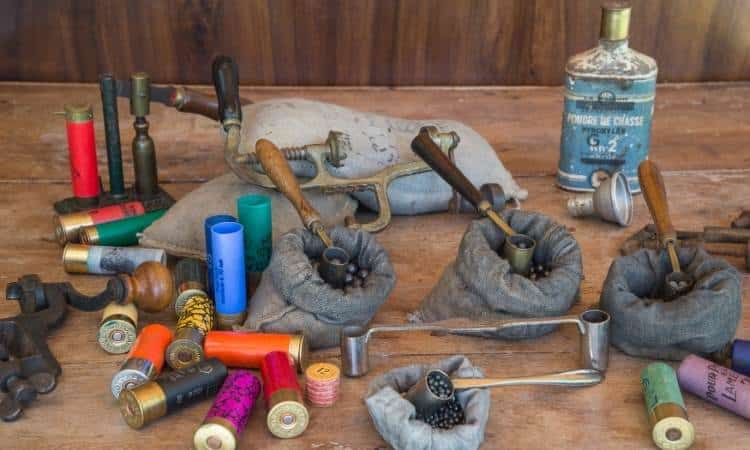 Hunting for antiques is a good pastime and makes a cheap date idea too. For that, you'll have to visit pawn shops and any antique shops in your city. Look around for antiques that are out for sale.
Usually, each antique has some history. Maybe, the store owner or assistant would know the history and if not, it really doesn't matter. You'll have seen something rare and unique with your partner and had a date.
30. Window Shopping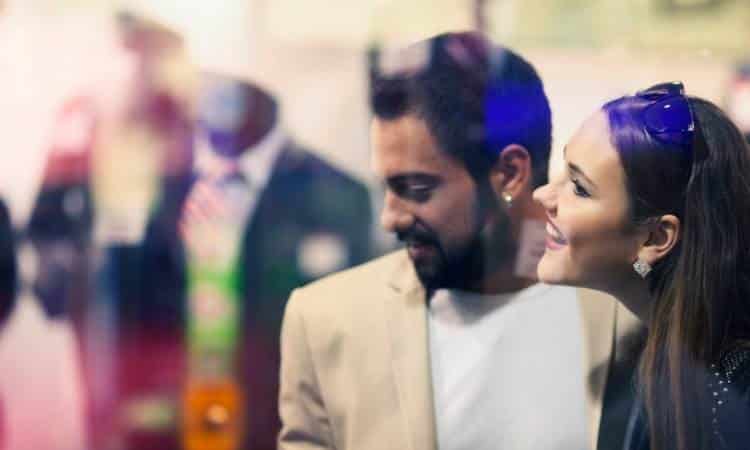 Most of us want to visit that chic mall or commercial center in our city but we really don't have the time. And secondly, we know that stuff sold there is horribly expensive.
But that shouldn't stop you from visiting the place for a window-shopping date with a partner. You can simply look at the stuff on offer and see if they're offering to sell on easy installments if you're keen on buying such things.
31. Test Drive a Car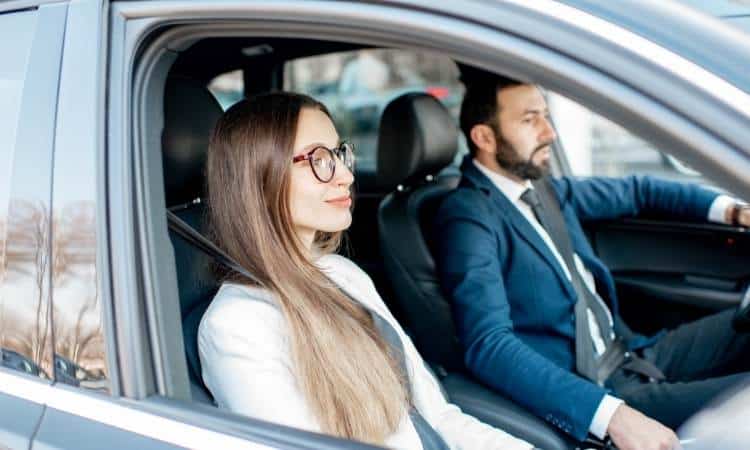 And test driving a new car can be actually fun while dating. This means you can go to the nearest auto dealership and ask for a test drive. In some cases, you might require a prior appointment to test drive a new model of a car and in others, you might be lucky enough to get one immediately.
Try out one or two of these cars with your partner. Regardless of whether or not you'll buy one, auto dealerships usually offer test drives to anyone.
32. Plane Spotting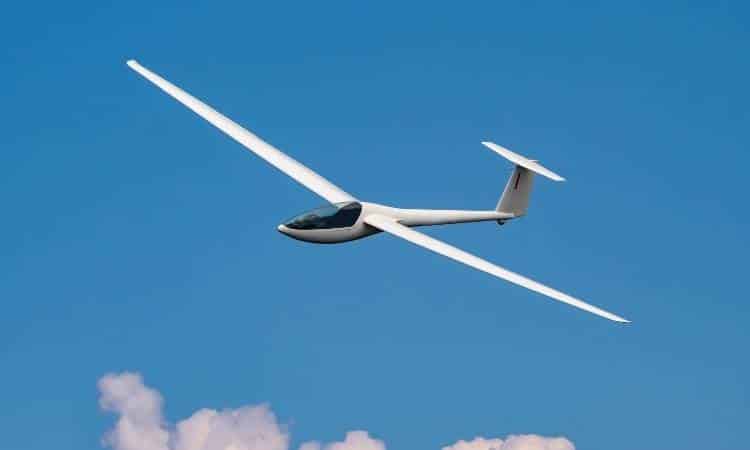 Plane spotting or aircraft spotting is a major hobby around the world. Millions of people silently observe aircraft of all types that come and go from an airport. They make notes of the type of aircraft, the airline, registration number, and other details and post them online. Some take pictures of aircraft too if allowed.
Your partner and you can also go plane spotting. It's like a picnic near the airport. However, there should be a large and busy airport in your city to enjoy plane spotting as a date idea.
33. Factory Visit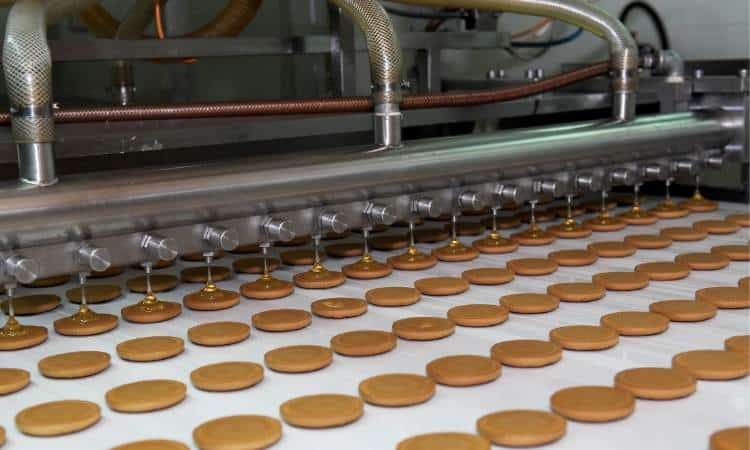 No, I'm not asking you to visit a factory where they produce some industrial goods or machines and other such stuff. Instead, I'm suggesting that you visit a biscuit factory or sweets factory in your city to see how these wonderful things that we use every day are made.
A lot of companies offer these visits for free because they want to increase their brand awareness and get customers. Factory visits have proven to increase their customers. However, in some cases, you may have to take an appointment in advance with the factory to visit.
34. Camping in Your Backyard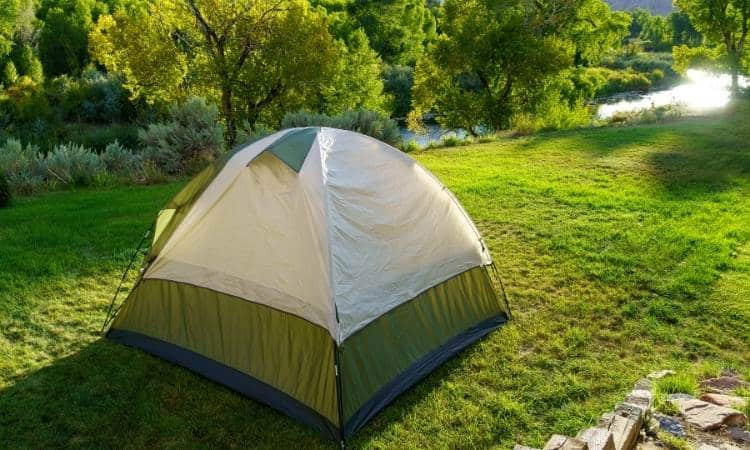 If you have a backyard in your home, it's a superb idea to camp out there. However, ensure that the place is free of reptiles such as snakes and insects such as mosquitos if you'll be considering this idea.
You can easily hook up a small tent using some old linen or sheets that are lying in the house, awaiting disposal or donation. If the place is safe enough and comfortable, you can spend a whole night or even a weekend with your date at this camping site in your backyard.
35. Collect Fruits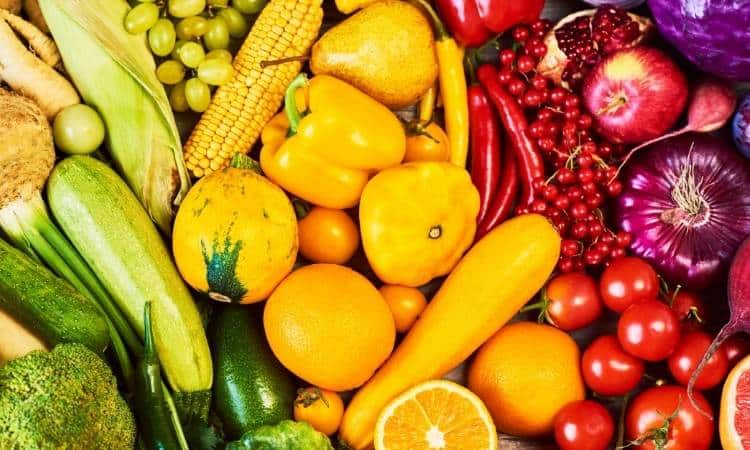 Should one of you be an expert tree climber, you can enjoy a wonderful date by collecting fruits at an orchard or even in your own garden. There's a lot of fun in tossing fruits that are ripe and ready to eat to the partner who's waiting below, while you pluck fruits from a tree. These kinds of dates can be available round the year too but I would suggest you take care during extreme weather or winters. That's because it's not always safe to climb trees.
36. Prepare Jams and Jellies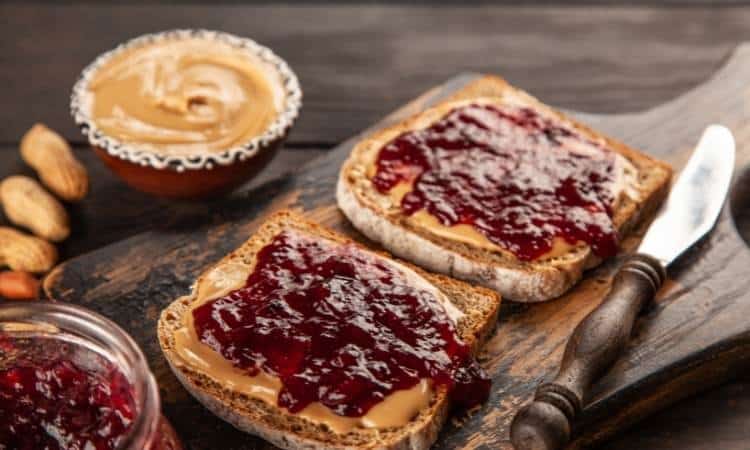 Anyone with no past experience can easily make jams and jellies at home. All you require are the necessary ingredients. Invite your partner over to help in preparing these treats. Recipes for jams and jellies are easily available online.
You have a wide range of recipes to select such as American, Asian and European ones, for trying out at your place. Shop in advance for the ingredients. You can also try your own recipes if you know how to make jams and jellies at home.
37. Make Exotic Wines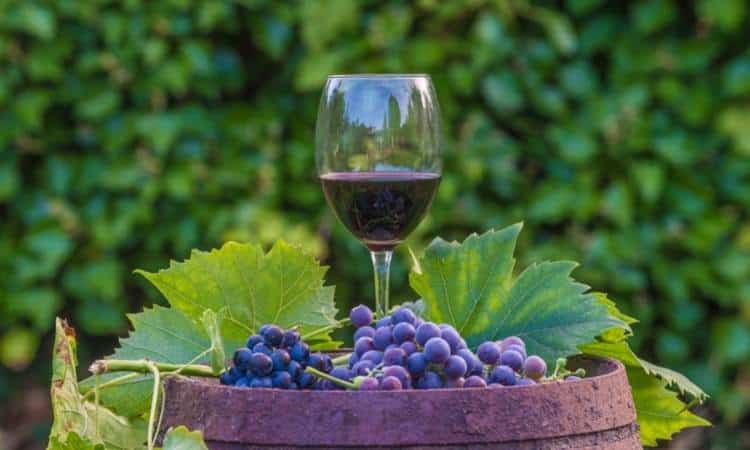 Making wines isn't really a big business for vineries. However, there's no harm in trying to make some wine at home using exotic fruits. Obviously, you can't make wines in commercial quantities because that would break the laws. However, you can make a small quantity of wine for fun.
In fact, you can try some fruits that are high in sugar content, which is necessary for winemaking. This actually gives you a second chance for a date because you can invite your friend for trying the wine, once it's ready.
38. Make Chocolate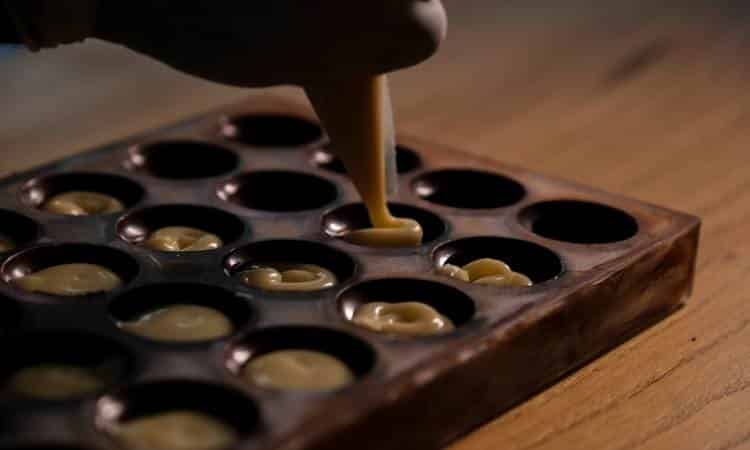 And who doesn't love chocolate? Actually, it's quite simple to make chocolate at home, if you can get hold of a wonderful recipe. Ingredients such as cooking chocolate slabs, cocoa powder, cocoa butter, and milk are available fairly cheap. The expense is more than justified since all the chocolate you prepare is for your consumption and for your partner.
Yet, the costs will work out to be very low. Your partner and you can try your hand at making chocolate at home, using your own techniques, with some help from a good recipe.
39. Painting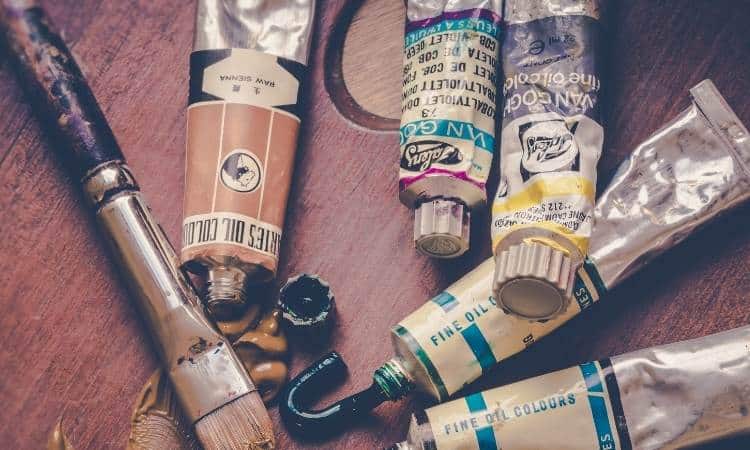 You don't need expensive stuff to have a date that includes painting. Instead, you can easily use old garments and other cloth lying at home, for the purpose. Yes, you would definitely require a box of watercolors or some other coloring goods and a few brushes.
You can also paint pots, coconut or fruit shells, empty bottles, and motley other stuff with your partner. This kind of date allows you to have a lot of fun while helping both of you to express your creativity with these paintings.
40. Climb a Hill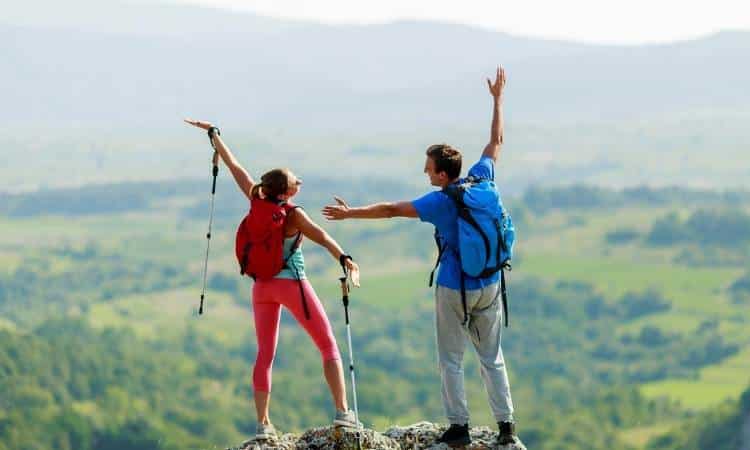 For those fortunate enough to stay near mountains, climbing a small hill or hillock can prove to be a great date filled with fun. You will require some basic climbing gear such as appropriate shoes. There're lots of things that you can observe from a hill such as a panoramic view of the city.
You might also meet some other couples there on a date and can exchange notes about what's interesting up there on the hill. In fact, you might be lucky enough to find some deserted monument or even an abandoned house atop the hill. Some such places are also of historic interest, though lying in disrepair.
41. Hobby Swap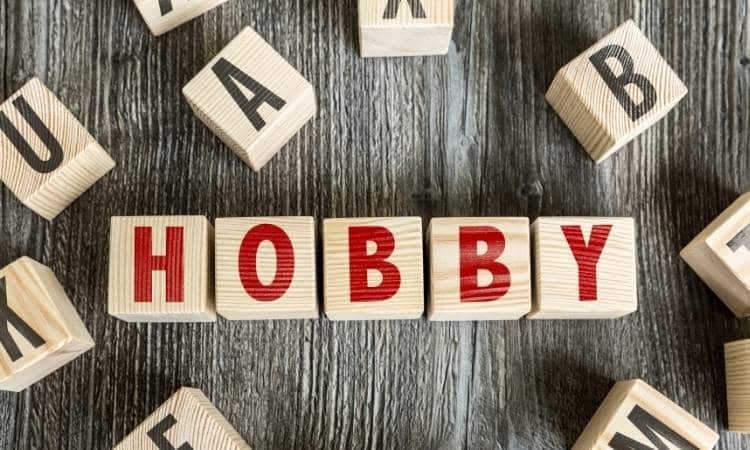 The term "hobby swap" can sound very confusing. Therefore, I will explain it in simple words. If your partner and you have two different hobbies and passions, you can learn a few tricks and tweaks of a hobby from them. And you can teach them something about your hobby. That way, you can learn how to play an instrument, collect something or even create something. There're lots of hobbies that people enjoy. You can simply exchange notes about your hobby and study that of your partner. This helps in developing some level of bonding too.
42. Launch a Project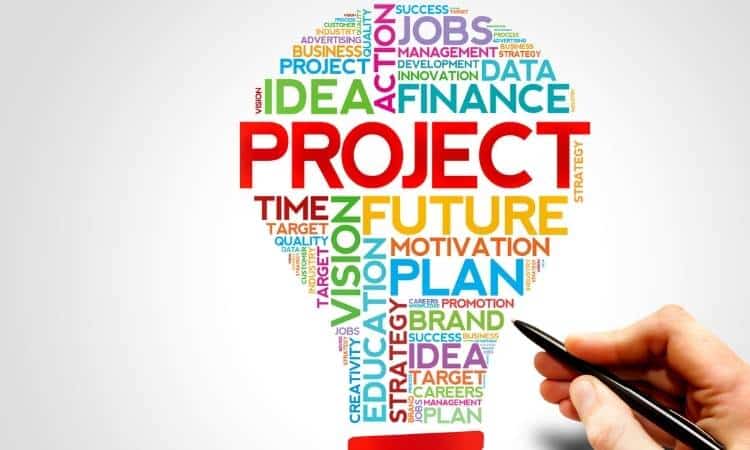 You can simply buy a superb Do-it-Yourself (DIY) kit from a dollar store or toy shop and launch a joint project. It could be anything from assembling a radio from parts provided in the kit or assembling some complex but cheap furniture. There's absolutely no need to finish the project on your first date.
Instead, you can work slowly on the project with the partner. This gives you more opportunities for such a low-cost date with the partner. Both feel a sense of commitment when working on such a project, which could also help in strengthening your relationship.
43. Visit an Arts Gallery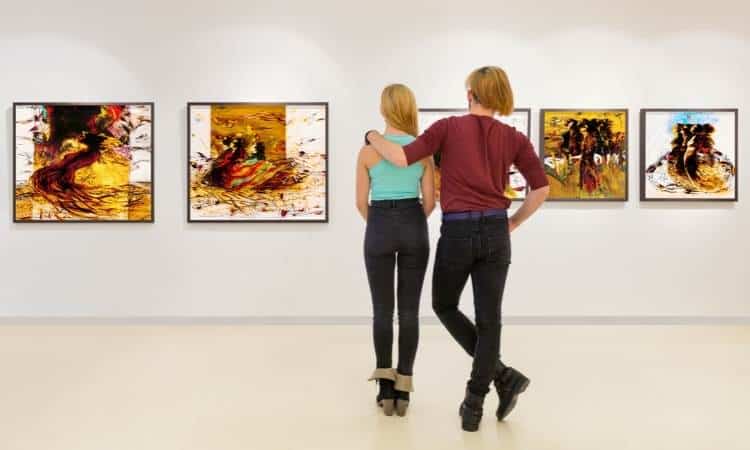 Normally, art galleries charge a small entry fee from visitors. However, they waive the fee on specific days when they have displays of art such as paintings and sculptures from new or budding artists. That's because they have agreements with art colleges to host such events and allow visitors free of cost.
It's possible to find these events online or even through a local newspaper. Take some time off with your partner and visit these art galleries where possible, for the date.
44. Make a Bucket List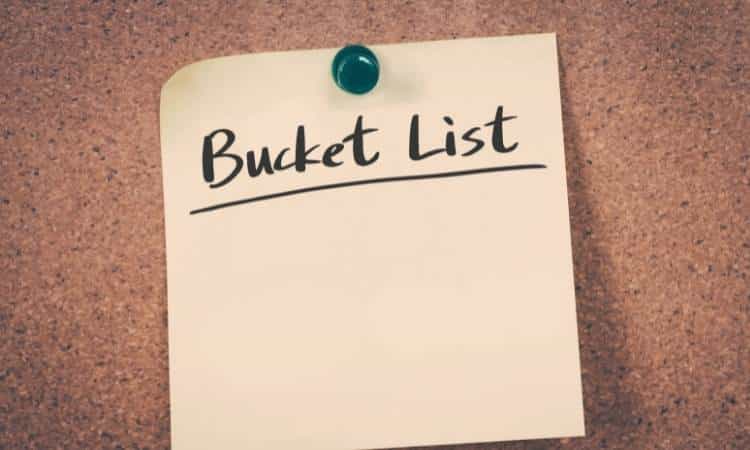 There're countless things that we wish to do during our lifetime. And there's no better way to start writing these things that we wish to do, with a partner or a date. Both of you can write this bucket list, either on paper or on the computer.
Actually, a bucket list gives you a lot of insights into the partner's way of thinking, future goals and ambitions as well as dreams and aspirations. However, a word of caution. Never put things that you actually don't wish to do on your bucket list, merely to impress a partner. That's in poor taste.
45. Create a Diet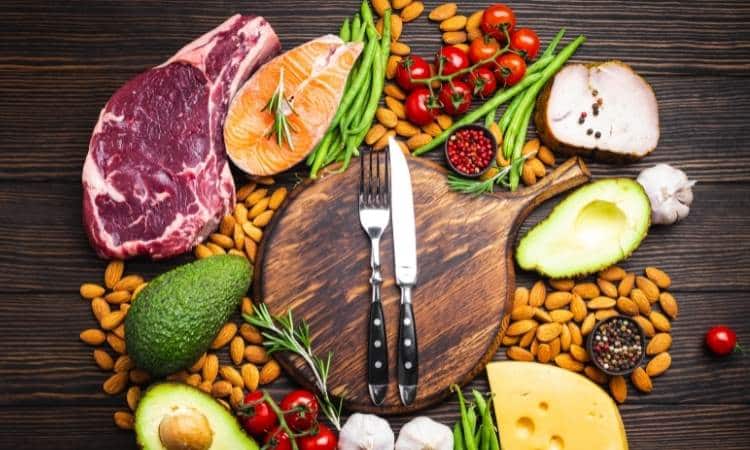 Most of us live a sedentary or somewhat sedentary lifestyle. This can lead to weight gain and related issues. Take the help of your partner and invite them to a date that involves creating healthy diets for both. 
You can visit any major supermarket such as Walmart or Target or others and note the nutritional values per serving. Calculate these at home to arrive at a proper diet that includes the right amounts of calories and nutrients for you and the date.
46. Perform Paid Tasks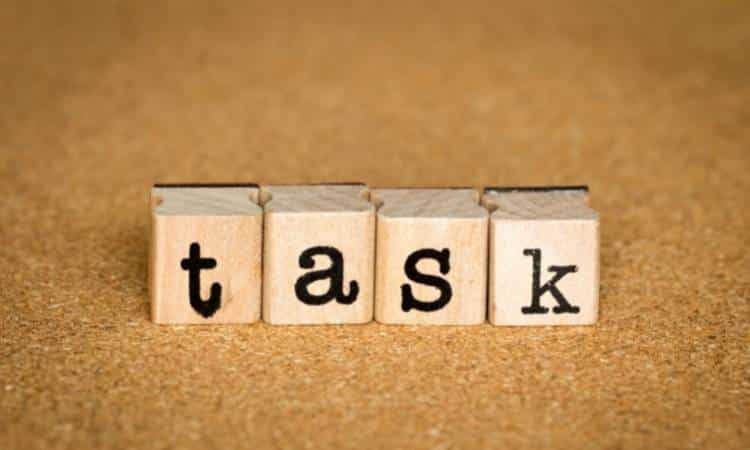 Yes, a team, both of you can perform a few tasks during the date and make some real money too. This is possible by downloading an app called TaskRabbit. However, you need to download the app and switch on the location services on your mobile. This app will show you various tasks in the area, at any point in time.
If your partner and you agree, take the task and work as a team. You can make some money from your efforts and use it for your next date. You can also complete paid online surveys together.
Also read: Apps and Games that pay real money
47. Recycle Old Clothes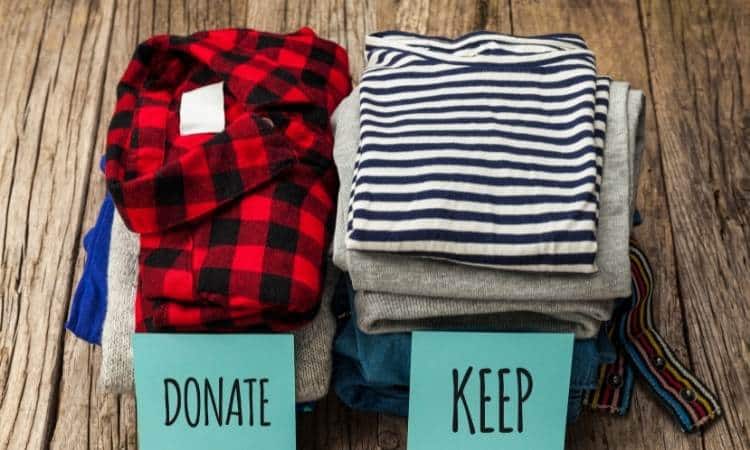 You don't need to be a genius to recycle old clothes. Instead, just find some ways and means to make something new out of them. For example, old shirts and trousers can be made into fancy bags and wall hangings.
All you need is a sewing machine. Let your partner give their ideas to create these bags and wall hangings and try their hand too. However, I would advise some caution while handling a sewing machine because it can cause injuries if used carelessly.
48. Visit a Shrine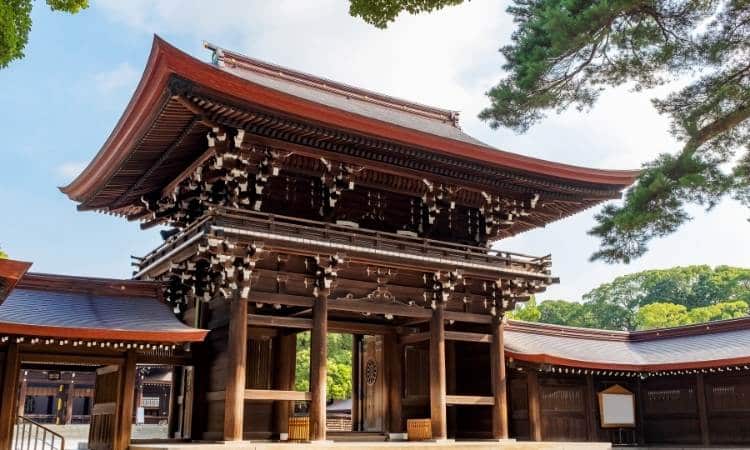 If either your partner or you have a spiritual inclination, the best way to have a cheap date is to visit a shrine. Both of you can offer prayers there or meet some spiritual people and find out more about relationships as taught in the scriptures of your faith. Actually, there're lots of dating websites and apps that cater to people of a specific faith.
If you're meeting your partner from one such website or app, visiting a shrine can surely impress the other person.  It could give your relationship that added zip.
49. Start a Scrapbook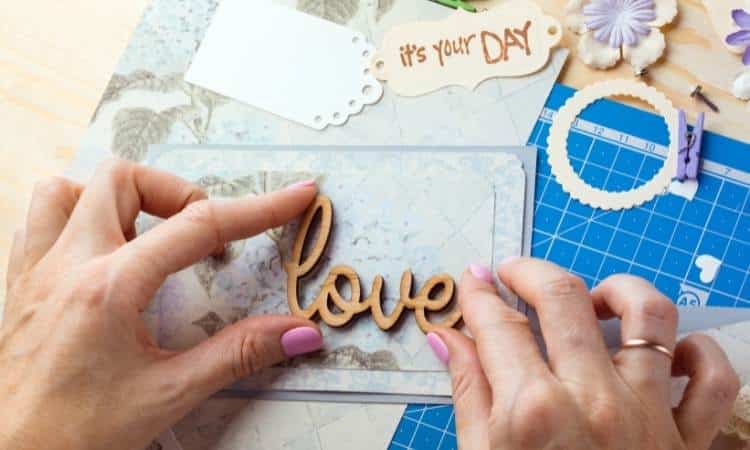 A scrapbook actually works miracles for any budding relationship. You can collect pieces from news, ads, and other types of things or write notes on the book as a memory. You can recall these fond memories of your dating days when your relationship matures and strengthens over a period.
Actually, a lot of couples maintain a scrapbook with stuff such as movie tickets, bus or mass transit passes, and other stuff that they were using at the time of dating. This is a superb way to have a cheap date and have fun too.
50. Have a Picnic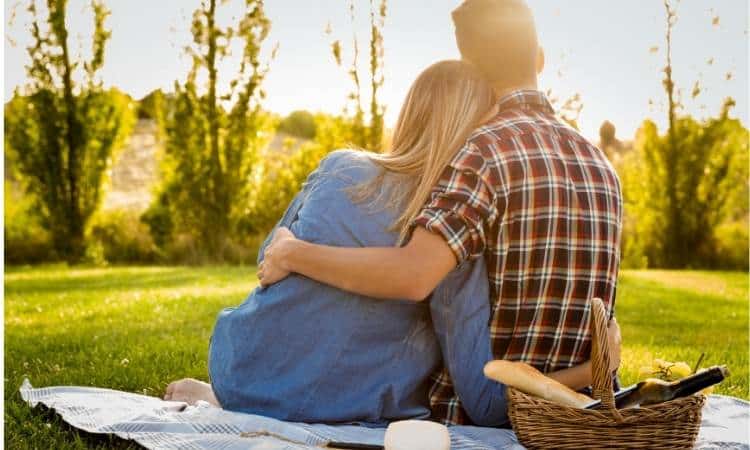 You might wonder why do I mention a picnic at the end of the list. That's because most of us have actually forgotten the concept of a picnic after we left school and college. A picnic is actually one of the best ways to have a cheap date. Select a nice picnic spot and load your hamper with homemade food and a few drinks.
You can spend an entire day out at a picnic, depending on the time available to your partner and yourself. If you plan carefully, a picnic can be fun and won't cost much at all. You can have a lot of fun as a couple, during a picnic.
Also read: Ways to save money on dating and Have more fun
Remote Dating Facts
Having spoken about the Covid-19 pandemic, it would be only fair to include remote dating on this list of cheap date ideas that are actually fun. The need for social distancing fears on travel and other pandemic-related issues actually needn't take away the pleasure of dating.
There're several apps for dating that are available for free. These include Discord, Skype, Zoom, Google Duo, Facebook Messenger, and WhatsApp, to name a few. As a matter of fact, millions of people in long-distance relationships around the world use these apps for staying in contact and dating online. You can exchange videos and photos or have a virtual date with these apps.
As a matter of fact, these apps can help you enjoy a date almost daily and become a part of your lifestyle with your partner. There're couples worldwide who remain in touch on these apps almost round the clock. Of course, they sleep and work too, like every other person. And they exchange messages during free time only.
Surely, you would have a smartphone or computer. You can use any of these apps and websites to stay in touch with your partner, regardless of whether they live in your city or at a distant location.
Things to Avoid on Cheap Dates
There're lots of things to avoid on a cheap date. The first among these is apologizing to a partner for inviting on a cheap date. Nobody actually knows it's a cheap date unless you mention it. The second is dressing. Regardless of where you're dating, always dress properly for the occasion.
Not planning for the date is something else to avoid. In fact, you should plan for a cheap date as you would for one that costs money. That would help increase the fun.
Take-Aways from Cheap Dates
Having a cheap date isn't something offensive or undesirable for any relationship. Even mature couples have cheap dates, because they're bored with conventional dates, despite being able to afford them. Spending money on a date is fine, but you might get fed up with such dates due to the monotony that comes with it.
In fact, a cheap date can help you bond with a future partner or existing one, even further because often it involves letting them into your life. Remember, when you welcome a date to your home, you're actually letting them view your lifestyle first-hand. And your cooking styles and behavior tell a lot of things about your personality.
Wrap Up
Hopefully, this guide on cheap dates ideas that are actually fun would help you enjoy the next date with your partner. These cheap date ideas come from real-life people and are used by millions of couples worldwide.