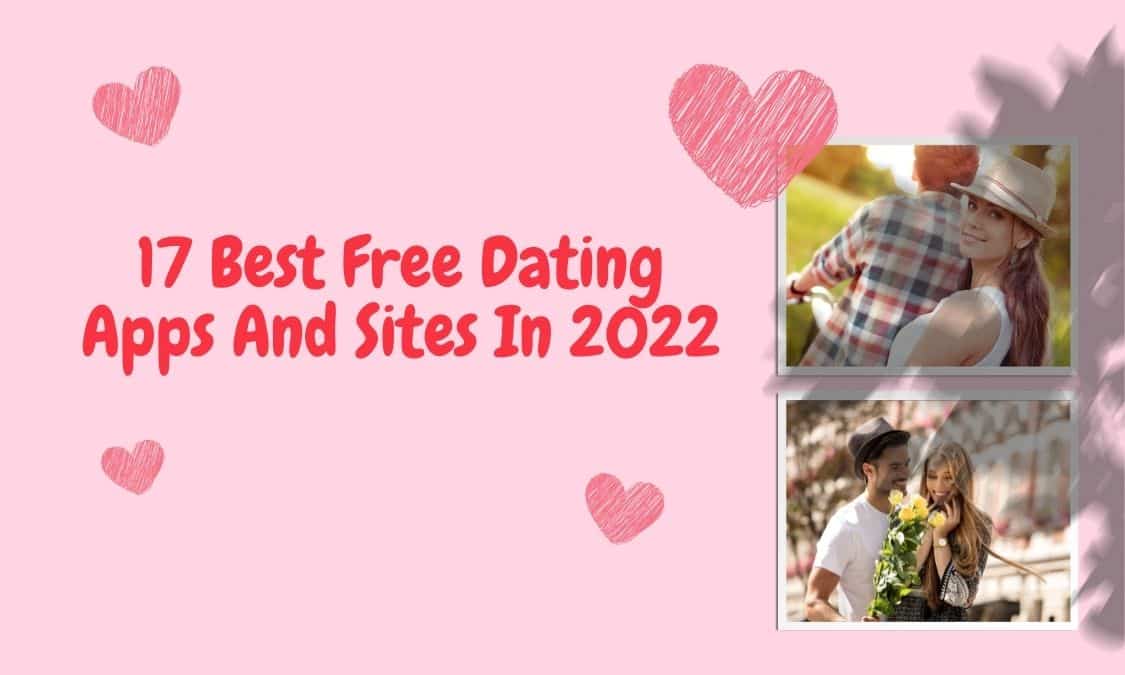 For almost three years, most of us had to stay away from dating and even socializing. That's quite understandable because of the deadly Covid-19 pandemic that continues to make rounds of the US and the world even now.
The pandemic made it compulsory for us to avoid all unnecessary contact with people, especially strangers because anyone could contract the highly contagious virus.
However, since late-2022 and early 2023, the dating scene has eased a bit, to be honest. Fed up with restrictions necessary due to the pandemic, easy availability of vaccines, and higher vaccination rates in most countries as well as the need to date and socialize are seeing dating apps make a rapid comeback.
This means anyone that wants to date someone can easily use these free dating apps and find a partner, either for friendship or even for a real, long-term relationship and even marriage, where possible.
Therefore, in this article, I will discuss briefly the 17 best free dating apps and sites where you can possibly find such a mate. Even people over 50 and 60 can find a local match on these sites. Most of the apps and sites are 100% free.
Reasons to Date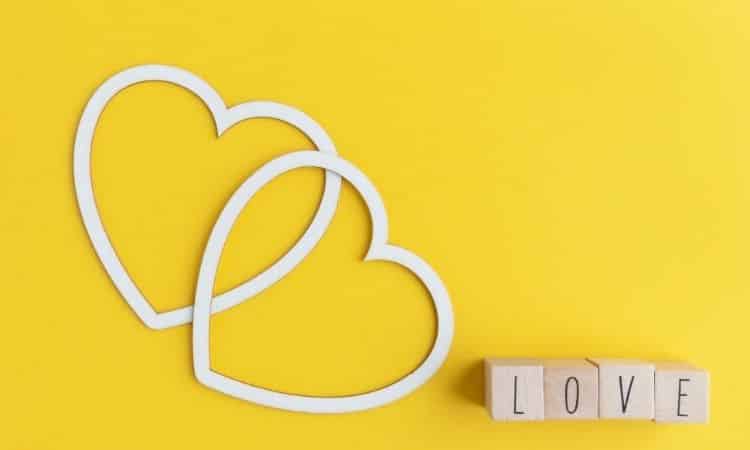 At the same time, let me caution you. While finding people on dating apps is fairly simple and easy, some of the relationships may not always turn out to be the way to desire. That's because these dating websites and apps only serve as a meeting point for prospective partners. There're no guarantees that a person you meet on a dating website or app would be permanent with you or have any commitments. These have to be discussed personally with the person you meet.
However, despite this major setback, there's a reason to date a person of your choice through these 17 best free dating sites and apps.
Here're some of the reasons.
Loneliness: Whopping 79 percent of millennials in the USA, which includes both women and men, suffer from loneliness.  Over a long period of time, such loneliness can lead to depression and severe mental illnesses. Therefore, dating is the safest way to remove loneliness.
Inability to Socialize: Unfortunately, a lot of women and men are unable to socialize. That's because they have a fear of meeting strangers. Some people also can't socialize properly with people they know such as in a classroom or workplace. In such cases, a dating website or app can prove useful and help remove or lessen phobias.
Time for Socializing: It is expected that all "normal" people would date. However, that's not completely true. There're lots of so-called "normal" people that can't socialize simply because they're too busy at work or studying. In such cases, using a dating app or website can help a lot. They can find a partner with matching interests and socialize online during their free time.
Relocation: For persons that are relocating from one city to another within the US, a dating app or website can be very handy. They can easily find prospective partners in the city where they're going and start online chats. Later, it's possible to personally meet and date these persons. This can reduce the burden of relocation to a great extent.
Companionship: Though these apps and websites are known for dating, one of the biggest benefits they offer is, that you needn't have a full-blown relationship with anyone. You can select what type of relationship you wish. It's possible to have persons only for online chatting or even companionship in person. There're also options for those looking for a lifelong commitment to others who just want a partner now and to let a relationship evolve. The options available to users of these apps and websites are several.
17 Best Free Dating Apps and Websites
Since we're now aware of the benefits of dating, I will present my curated list of the 17 best free dating sites and apps. You can use one or more of these dating sites and apps, depending on your personal needs.
1.eHarmony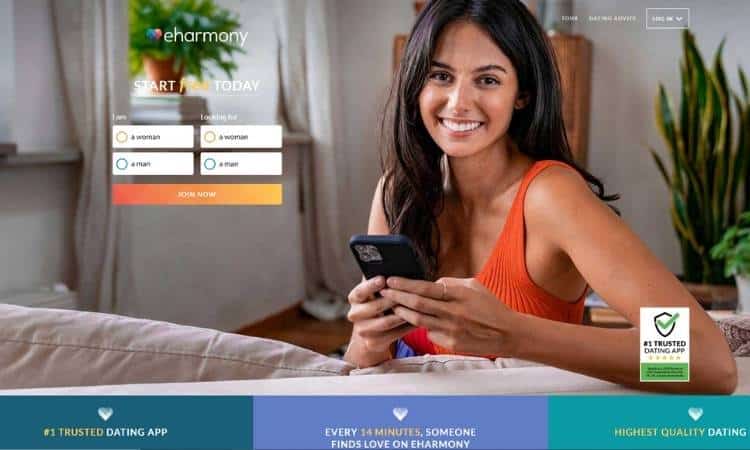 It is one of the best free dating apps. eHarmony.com works on subscriptions. However, they also have a free trial for those who don't wish to pay for a dating website or app. This trial is generally for a 21-days period to a month, which is enough to find someone for dating. You will get matches within 15 minutes of signing up on eHarmony and can select your partner.
2. Match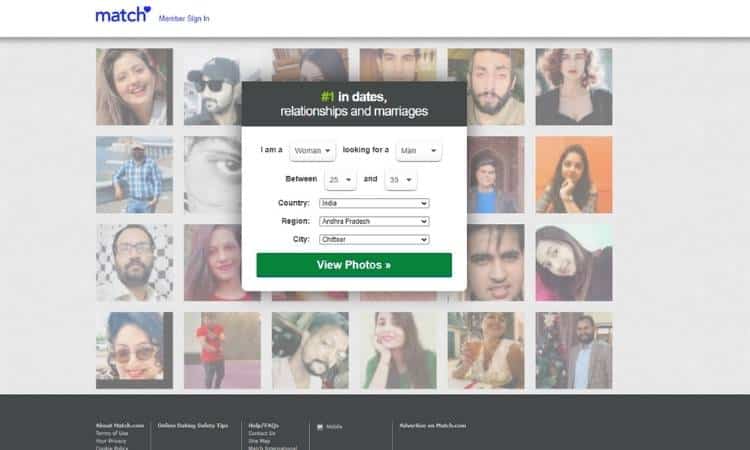 Match rightfully deserves to be known as one of the pioneers of online dating websites. In fact, Match receives millions of new profiles from people looking for a date, from various parts of the world. As a matter of fact, you can find a lot of people in your area over Match.com. You can start seeing dozens of profiles almost immediately upon signing up and registering successfully.
3. JDate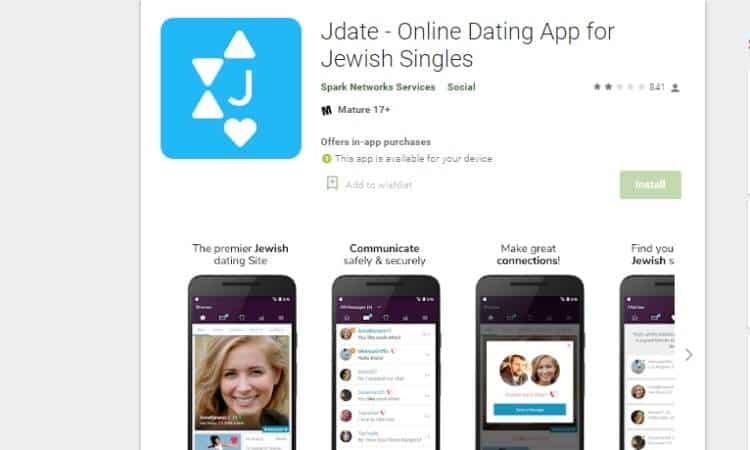 JDate is a dating site that specifically caters to the Jewish community. Generally, they accept only people from this faith as their members. You can view various profiles of Jewish singles in your area and place a heart symbol on the one you like. If the person responds with a heart symbol too, you can take the relationship further by online chatting. They have a feature known as 'Look Book" which allows you to browse profiles with complete anonymity.
4. Hinge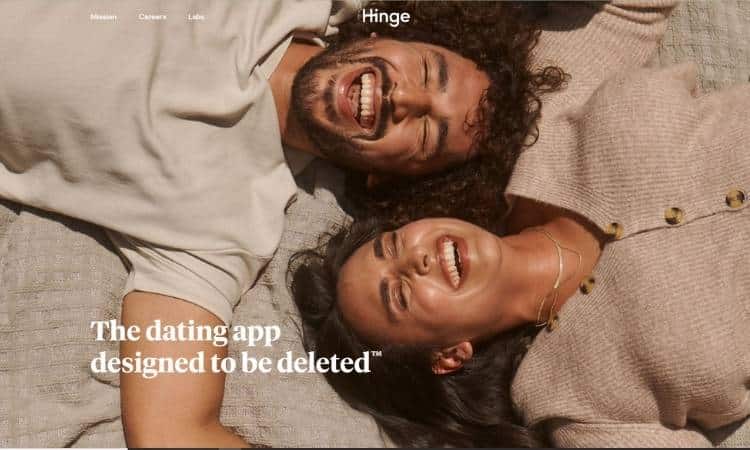 Actually, Hinge is a dating app and website for persons looking for serious and long-term relationships rather than casual dates or online friendships. They have a team of experts working at the Hinge back-office that exert extra efforts to ensure that every profile that people upload, matches their strict standards. Once you sign-up on Hinge successfully, you can immediately start finding people in your area.
5. Bumble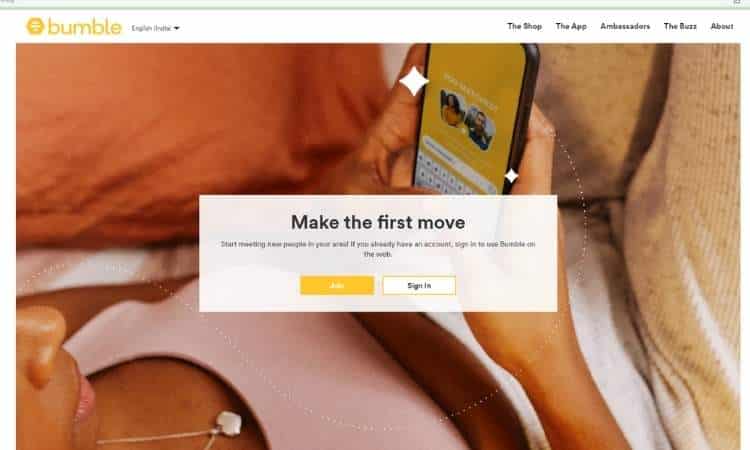 It is one of the best free dating apps. Bumble believes in the "ladies first" policy of sorts. That means they allow women to make the first move to find a prospective match. As a male, you can create a profile and upload photos. You can also link your Bumble app to your Instagram and Spotify accounts for women to get faster access. This enables people to view your profile easily and decide whether they want to date you. Bumble also helps find dates in your area.
6. OK Cupid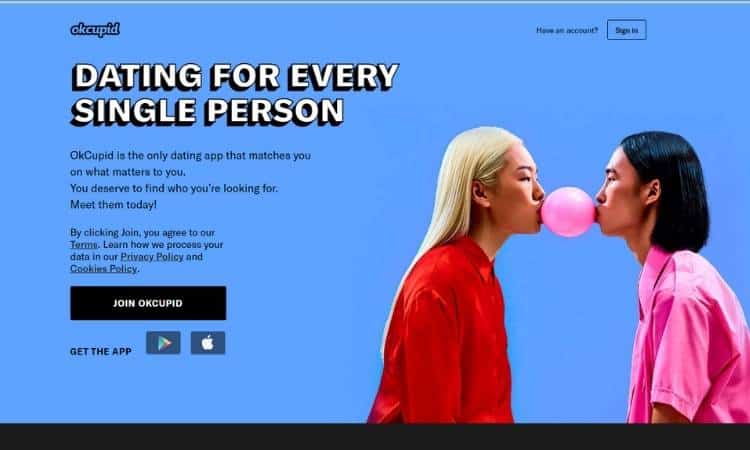 OK Cupid works like an app and website. As a matter of fact, they claim to make about 90 million matches daily, around the world. You can also find partners and dates in foreign countries, if necessary. OK Cupid has two levels of membership, a free one and a premium that comes at $9.99 or above, per month, depending on the tier you choose. This app and website provide near-instant matches once you register successfully.
7. Coffee-Meets-Bagel (CMB)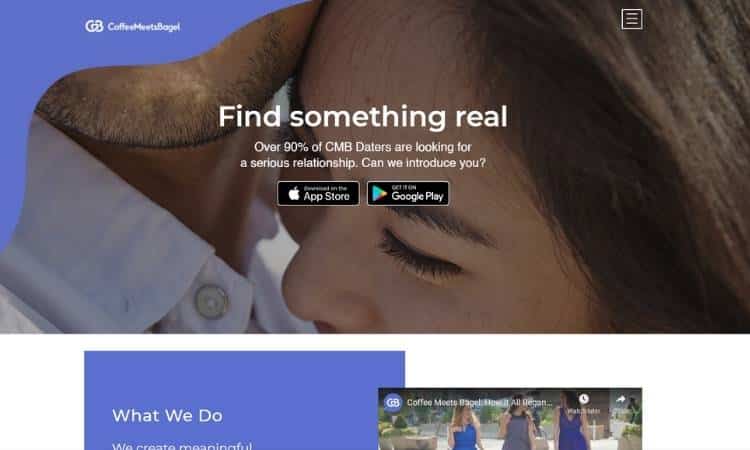 Coffee-Meets-Bagel or CMB was started by three women of Thai origin. This app also gives priority to women members. That means, women can select their dates. Their preferences remain anonymous and are known only to them and the person they like. Furthermore, CMB also includes its own chat feature. You can "like" a profile and in return, if that person likes you, it's possible to date. CMB provides up to six matches for you every Noon.
8. Her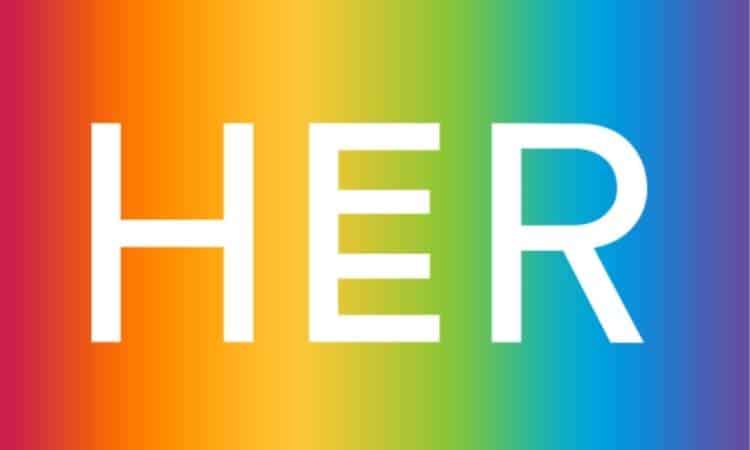 Her is an app and website that specifically caters to the LGBTQ communities in the US and around the world. They offer complete anonymity to users. There're various reviews that state that Her is a very safe website and app to use since the dates of its members are always safe and nobody can access a full profile unless you are friends with a person through their platform. Then too, the profile is shown only after the owner allows it.
9. Happn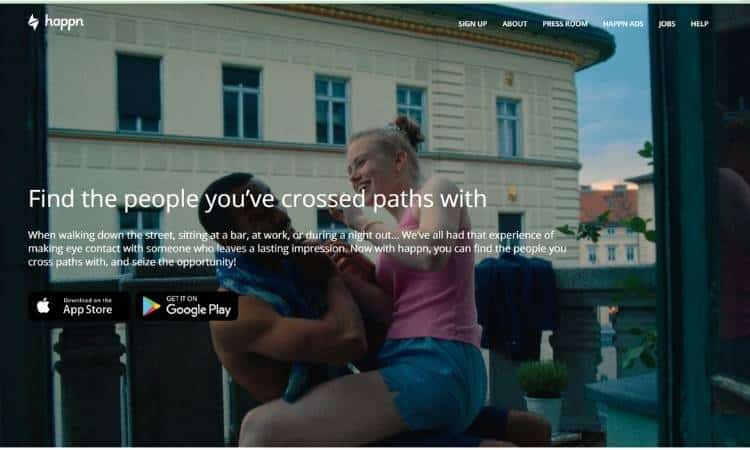 Happn also operates in the US and several countries around the world. The Happn free dating app and website use the location service on your mobile. That's because it will show you, persons, in your area and nearby at any point in time. Happn is very popular among people of all ages, including foreign students in the US. You can set your location to a specific area if you're not interested in the "roaming" service provided through location settings on the app.
10. XO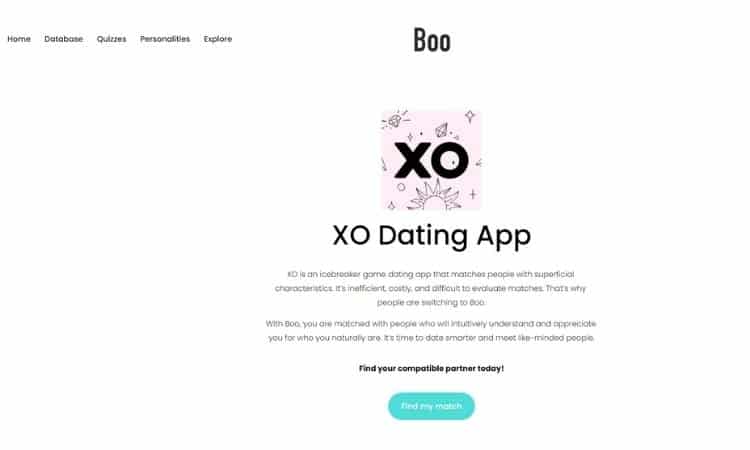 XO is a dating app that's much different from others. In fact, it's a very innovative app that doesn't even look like the one that offers to date. Once you join the app by registering, you can play dozens of online games with women and men. This gives you ample opportunities to know each other and find out more. If you're happy with the profile and info of your playmate, it's always possible to seek a date, if they're also interested. This app is best for people that are shy about using purely dating apps or meeting perfect strangers online.
11. Raya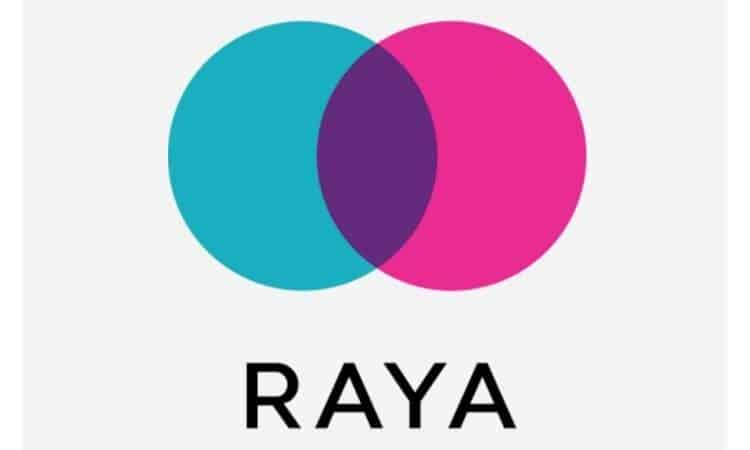 Raya charges a one-off fee of $8 only as membership. However, it allows all members to use the free dating app and website. Actually, Raya isn't an ordinary app. They ask you to complete a form while applying for membership. Over 90 percent of all applications are rejected. Raya calls itself a "celebrity" dating app, though it is mainly suitable for persons in their late 40s and 50s or more, by age.
12. Christian Mingle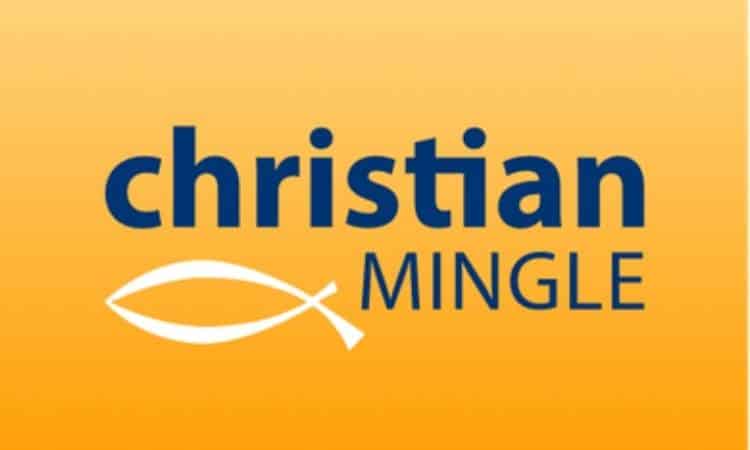 As the name suggests, Christian Mingle is an app and website exclusively for people from the Christian faith. You can easily join the app if you belong to that faith. Practicing the faith actively isn't really necessary to become a member, though you might have to answer a few questions from the Bible while applying for membership. Christian Mingle mainly aims at the younger generation that wants to find a like-minded partner from the faith.
13. Meet Mindful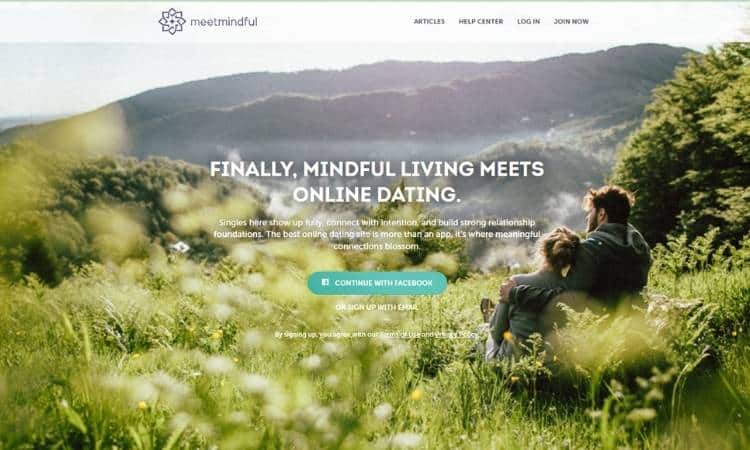 MeetMindful.com or the Meet Mindful app is for persons looking for a partner who shares similar views, thoughts, hobbies, interests, and pursuits in life. This means, you have to make a profile that contains a lot of details about you and your interests as well as the type of person and their hobbies or philosophy in life, that you want to meet. This website and app don't promise you instant results unless someone matching your criteria is available. However, you can definitely find someone that is near your expectations.
14. Feeld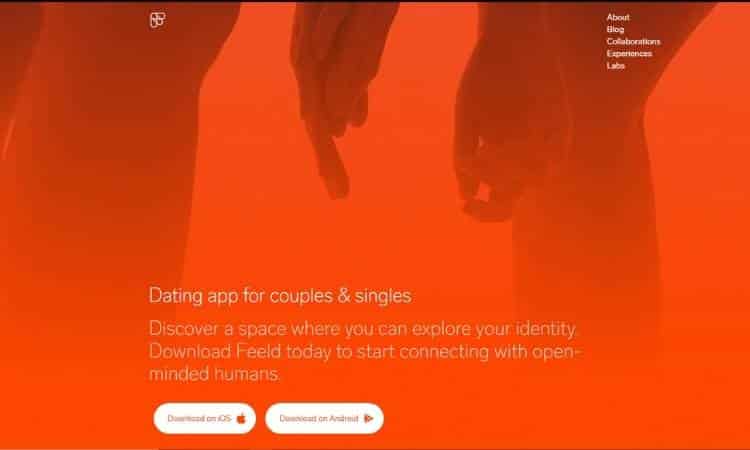 Feeld is an app for "open-minded" couples and singles to meet. It is said to be an app for discerning people. This app differs from the usual free dating apps and websites in the sense that it doesn't directly provide you with such a facility. Instead, you can meet like-minded singles or couples in your area and begin a friendship online and offline. This app is mainly for couples that are lonely and looking for other couples for a fun weekend or holiday.
15. Tinder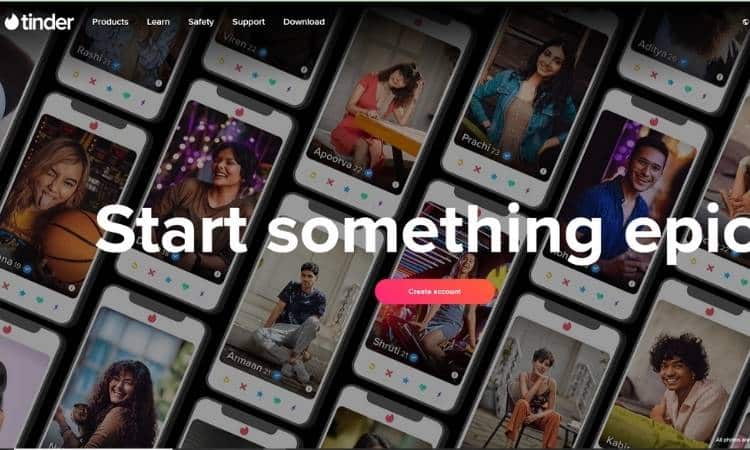 Tinder is also a grandma or grandpa in the field of dating apps, depending on what you prefer. It is one of the oldest dating apps on Google Play and the Apple Store. This app allows you to browse thousands of matches and find ones you like. Tinder also has operations almost all around the world, so you can find foreign matches too with this app. However, with millions of users connected to this dating app, it can prove to be a tough competition for you to attract the attention of someone you wish to date.
16. S'More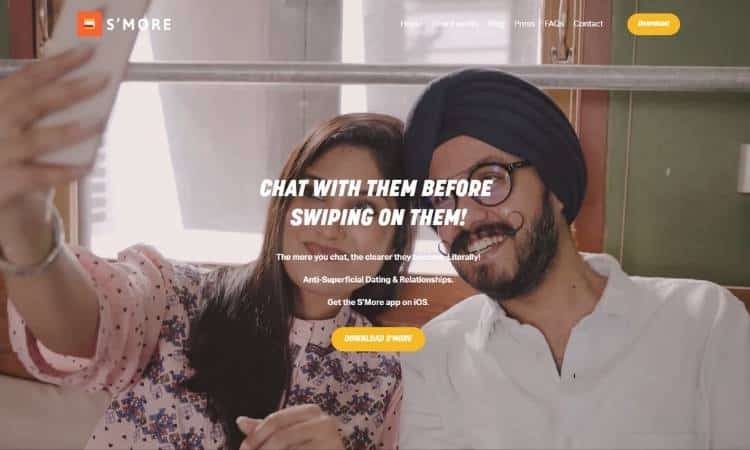 This is a superb app, but again, be ready to face stiff competition from other users when looking for a date. On S'More, you can find almost all kinds of dates, depending on your ethnicity or likes and hobbies, or even your area. There're thousands of profiles from Europe, Asia, and South America too on this app. However, since this app is very famous, there're millions of users connected at any point in time. This means the date you're looking for might already have contact with others.
Also read: Best ways to save money on dating & have more fun
17. Pickable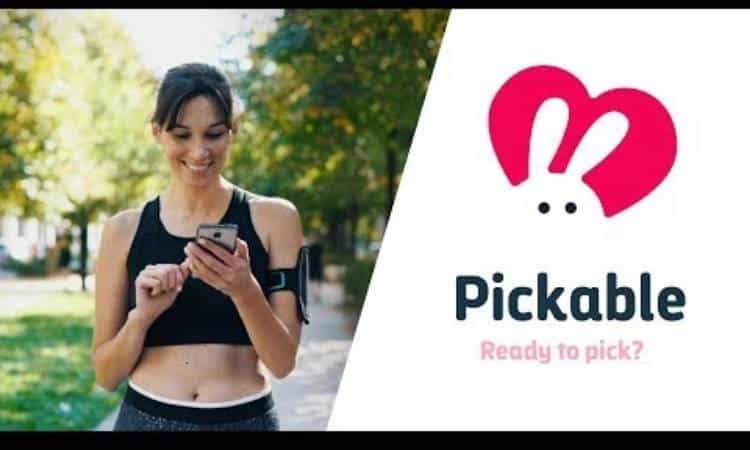 Pickable is yet another app that puts women first. In fact, they also carry a lot of interesting content for female users. Men are free to join and have to fill in all details. However, the choice of selecting a partner rest with the women, who can indicate their "likes" for any male member. The app is rather simple to use, though registering successfully can take up to 24 hours, in some cases. You can use this app from your mobile or even access the Pickable website over the computer.
Safety for Free Dating Apps and Websites
These 17 best and free dating apps and websites can surely help you find a partner in the US or even abroad. However, there're lots of things you should remember when registering on such apps or finding a partner for a date.
1. Never give your primary email ID. Instead, create a separate email ID because the chances of getting spam from partners of these dating websites and apps are fairly high.
2. Often, some apps, and websites ask for connecting with your Facebook and Instagram accounts. For some, it can mean a loss of privacy on social media, since other persons or prospective partners would be easily able to see your social media activities.
3. Never give away money to persons that you meet on these dating websites. While all these websites and apps are relatively safe, there're always some scammers looking for easy money that sneak into their fake profiles to play the typical "damsel-in-distress" role and get money.
4. Never trust the profile photos that you see on some of the apps. That's because there's no real way that companies that own these apps and websites can confirm that a photo actually belongs to the profile owner. Some people upload photos of celebrities too, after slight morphing.
5. Always select a safe location and moreover, a public place if you're meeting a date for the first time, in person. There's no need really to meet at your or their home or a private place because nobody can tell whether that date of yours has a criminal history of any kind.
6. Beware of diseases since some of the dates might actually be victims of Human Immunodeficiency Virus (HIV) or other such infections.  Though these patients have every right to enjoy their life, it's also your right to protect your health. Most websites don't ask for such info or carry it.
7. Loss of privacy is something you would have to consider seriously while joining a dating app or website. That's because you really wouldn't know who views your profile and the photo. Using a different picture can help but that would imply you're cheating since the photo can attract some prospects.
Dating After Covid-19 Pandemic
If you'll use any of these dating apps and succeed at finding partners, the best thing to do is take all safety measures to avoid the Covid-19 contagion. You really wouldn't know if the partner is vaccinated or carrying the virus. Therefore, make sure you follow all protocols of safety.
Generally, for such dates, it's best to find out directly from the partner before meeting up. That way, you know the level of Covid-19 protection they have and any extra care you need to take.
In Conclusion
These 17 dating apps and websites can be fun to use and enjoy. Therefore, I would suggest you read all the tips and tweaks I have given in this article. You can get rid of your loneliness with these websites and apps. At the same time, you can find long-lasting relationships too, if you use them properly.