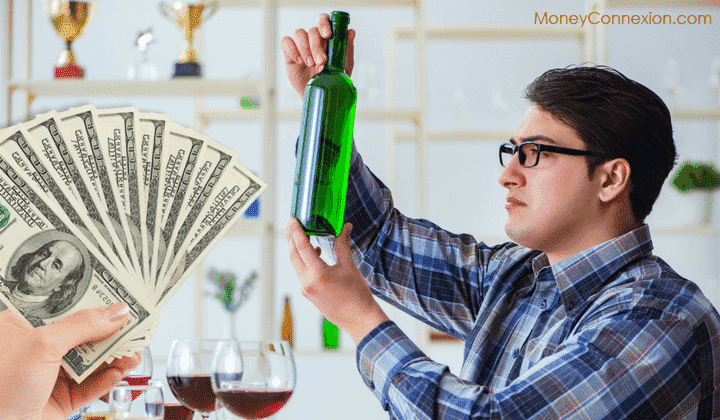 Getting excellent stuff for free is dream come true. Yet, there are scores of companies in the US and worldwide that will give you excellent products for testing and review. Additionally, they pay you in cash or superb freebies to become a product tester.
Most people believe, free stuff is available only from online, paid survey providers. This is not entirely true. While these online paid survey sites do give freebies to sample, there are large firms and MNCs who pay you for product testing & reviews.
40 Companies that Pay for Product Testing
I am going to show you 40 legit companies who provides product testing jobs from home and many of these companies pay good to become a product tester.
Product Testing for Food
1- Riviana Foods Inc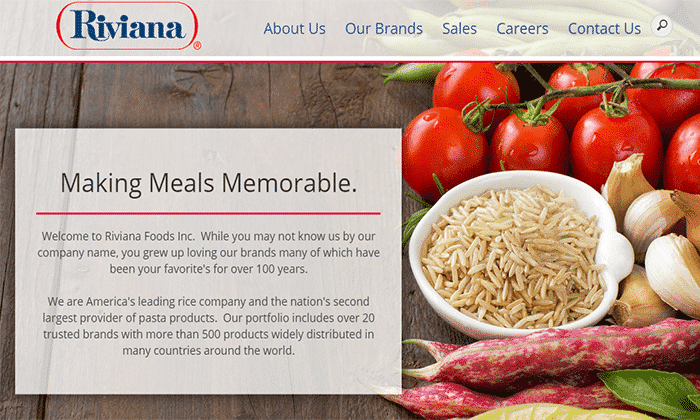 Riviana Foods Inc, owns the Minute Rice brand of regular, specialty and ready-to-serve rice. The company runs a program called The Riceipe Club. Enrolling for The Riceipe Club fetches you coupons to get free products of the company and receive samples of rice for tasting and review. Some reviews also carry cash incentives.
2- Influenster
For foodies, Influenster is an excellent website. It offers a variety of food products to taste- from candy and chocolate bars to cakes and specialty noodles and other ready-to-eat preparations. Indicate your choices while signing up and you will receive packages of your favorite food and snacks.
They pay product testers for honest reviews of select food products. Influenster also offers some household requirements, toiletries and other samples for products testing.
3- McCormick Corporation
McCormick Corporation holds free product testing every week. Upon registering, you will be sent an email to assess your skills in food products testing. Once selected, you will be given free food products to taste at home or at a venue in your neighborhood and write brief reviews. The company pays for some reviews.
4- General Mills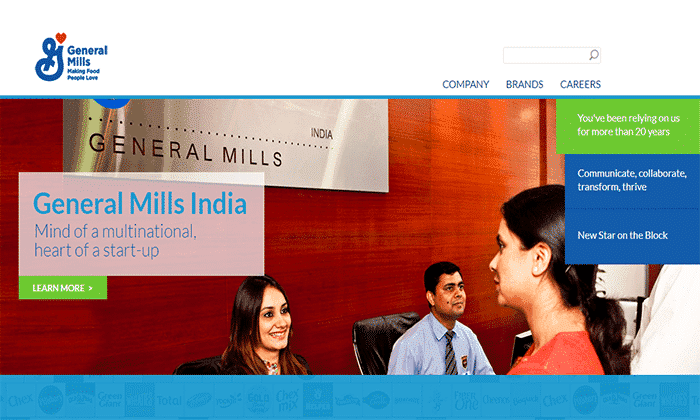 General Mills manufactures some leading brands of USA including Betty Crocker, Haagen-Dazs, Pillsbury, Green Giant, Old El Paso, and Cheerios. Its brand portfolio includes over 100 leading brands available in America. General Mills operates Mills Advisory Panel (MAP). Joining MAP allows you to get free samples of foodstuff made by the company and offer your advice on various issues, as consumer.
5- Contract Testing
Contract Testing gives you assorted foodstuff, usually from top most brands to test. Working with Contract product Testing is rather interesting. Once your membership is confirmed, you will be asked to test different food products at home or by invitation to a venue such as a restaurant.
You will have to review everything from presentation, appearance, texture and taste of the food products like burgers, donuts, shakes, chocolates or even complete meals. Your efforts earn money.
Multiple Products
6- Product Testing USA
Product Testing USA ranks among the topmost websites for getting, testing and keeping assorted products- from candy and chocolate to beauty products and appliances for free. Generally, Product Testing USA gives free stuff based on relevance of your location for testing and keeping. You have to write a review of the freebies you get. In some instances, the company gives free shopping vouchers for similar products.
7- Crazyfree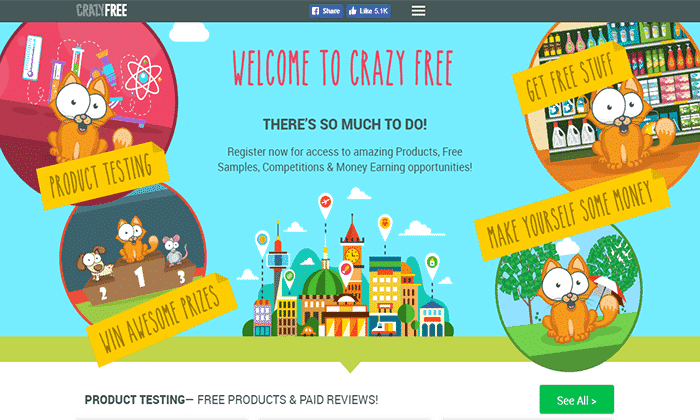 Crazyfree gives you an opportunity of a wide range of products testing from chocolate hampers to expensive computers, smart-phones and tabs, depending upon your location and expertise. In exchange, you have to submit an excellent review, which qualifies you to keep the freebies. You have to choose the types of products you can test properly for great reviews, while signing up at Crazyfree. Improper reviews can make you lose membership.
8- PINCHme
PINCHme is an excellent website to get multitude of free products you use daily, from sanitary napkins to coffee, deodorants to soaps, ready-to-eat snacks and bandages. Indicate preferences for free products you wish to try and review while signing up for PINCHme. Again, some reviews attract good remuneration such as free shopping vouchers.
9- Swaggable
Swaggable is another website for product testing where products from multiple brands for variety of purposes are tested. You will be asked to specify preferences for the types of products you wish to get free and test. As part of the product testing community, these will be home delivered. Some reviews get you a payment too.
10- Shespeaks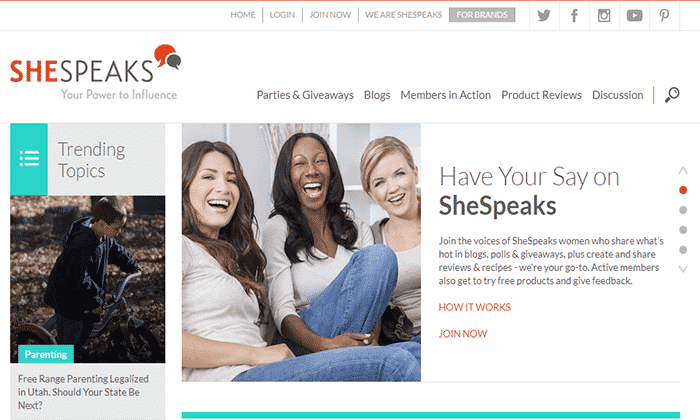 Shespeaks is exclusively for women. Here, you can get free cosmetics, beauty and skincare products, foodstuff, magazines and other interesting assorted things for free. The website offers an excellent opportunity for women to network through its online club-like membership.
Software & Apps Testing
11- Tester Work
Tester Work is a global app testing community. You get to test free apps that are yet to be released to general public. Upon signing up, you will receive emails or alerts asking you to download certain apps. You can test these apps during free time and send reviews. You get paid in cash or credit to buy paid apps.
12- McAfee Anti Virus
McAfee Anti Virus is a globally renowned software and app for defending your computer and smart-phone against viruses, malware and adware. You can get McAfee Anti Virus basic version free for use on computer or app. The company does not seek reviews but offers excellent discounts if you upgrade to the paid version, which helps save money on buying it.
13- Roku
For Roku aficionados and new users, the company provides the Roku Beta Tester program. As member, you can get a variety of pre-releases beta software to try and give suggestions or write reviews. For your effort, you get free Roku software for your terminal.
14- Microsoft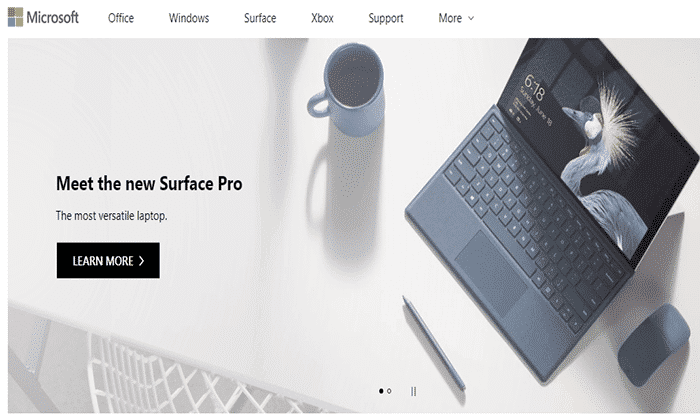 Global software giant, Microsoft operates a program called Microsoft Playtest. Here, you can register yourself of your child to test games and assorted software developed by Microsoft. Parental consent is mandatory for enrolling children. For services rendered, you get free Microsoft games and other software freebies.
Sports Goods
15- Reebok
Global sports gear giant Reebok actually offers excellent and expensive stuff from the brand to work as a product tester. However, you need to play a sport and have excellent fitness record to work as a Reebok tester. The sport or activity can include anything as simple as walking or bicycling.
Once your registration is accepted, you will occasionally receive stuff like Reebok T-shirts, sportswear, shoes or sports gear to test. You have to return the tested product along with a review. Reebok sends you coupons for freebies that can be collected from its brand stores.
16- Brooks Running
Brooks Running gives excellent opportunities for daily joggers to test its stuff such as jogging shoes, suits, shorts, T-shirts for all and jogging innerwear for women. You have to give details of your physical fitness, jogging regimen and other relevant information to become member of Brooks Running testing panel. Upon completing the test, you return the product with a good review. In return, Brooks Running rewards you with its excellent and expensive products for free.
17- Nike Products Testing
Global sports gear major Nike runs an excellent product testing program that allows you to get free stuff from the brand. Similar to other major sports brands, you need excellent physical fitness and should be engaged actively in some sport to qualify for the Nike Product Testing program called 'Voice of the Athlete.'
Here too you get free Nike products for your sport or activity to test. Upon returning the tested product with a review, you get free Nike stuff or coupons to collect the same from its brand stores.
Alcoholic Drinks
18- Mega Liquor Warehouse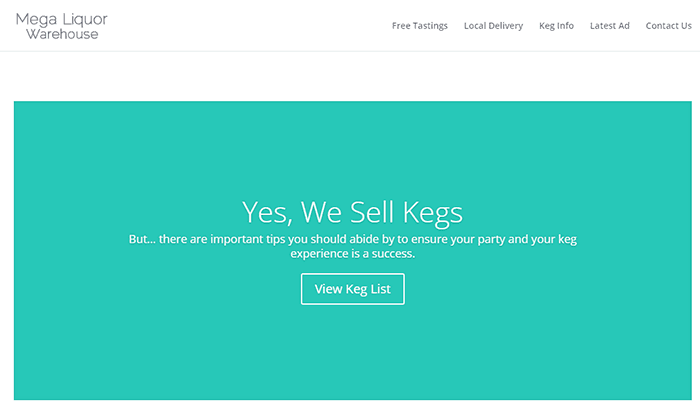 Mega Liquor Warehouse does not home deliver free booze. Instead, you can sign-up as tester and get invited to a liquor shop or other venue to taste alcoholic drinks promoted by the company. You can also look up the schedule posted on the company's website for free tasting of alcoholic drinks and beverages. Further, you also have the option of proposing an alcohol testing session at home or other venue to Mega Liquor Warehouse.
If approved by the supplier and allowed by laws of your state, the company will hold the event. Laws governing testing and consumption of alcoholic drinks apply and hence, testing services may not be available in some states of USA.
Skincare & Beauty Products
19- L'Oreal USA
Skincare and beauty products MNC, L'Oreal runs a very sophisticated product testing program where women can get freebies for their body and hair care. Register on L'Oreal USA's Consumer Participation Program web page and provide relevant details. You will occasionally receive free L'Oreal products for testing and review. Stuff you receive for testing and reviewing includes existing products as well as newly developed ones before commercial launch.
20- The Pink Panel
The Pink Panel is aimed specifically at women. Once your membership is confirmed, you will receive a variety of beauty, skincare, body and hair care products as well as accessories such as nail cutters and clippers among other stuff. products testing and review of the products within the specified deadline. You get paid between US$ 20 and US$100 in coupons to buy up-market beauty products and cosmetics.
21- BzzAgent
BzzAgent targets female audience. Confirmed members of BzzAgent get a variety of beauty and personal care products such as deodorant roll-ons and spray, sunscreen lotion, lipsticks and other similar stuff from major brands and MNCs.
BzzAgent generally provides sales-size packs of these products, which allows you to test the product over a regular period of time such as a month. Writing a review of these products fetches you coupons to buy stuff of great brands from your neighborhood boutique or online.
22- Glamour Glamspotters
Women looking for free lipsticks, nail polish, body and skincare lotions and other beauty products can enroll at Glamour Glamspotters. The website offers excellent opportunities for women of all ages to get free beauty products and test them before their manufacturers launch it commercially. You have to write a review of these products for manufacturers to improve them if required. In return, you also get more free samples for product testing.
23- Vogue Insiders
Try the latest trends in skincare and beauty products by registering at Vogue Insiders. The website offers a lot of trending products for women to try for free. Vogue Insiders generally sends sale-sized packs which allows you to test the product over a specific period of time before writing an honest review. Other than cosmetics, you can also earn free stuff like trendy handbags and innerwear, depending upon the offer.
24- InStyle Trendsetters
InStyle Trendsetters is for women who follow latest trends in fashion, beauty and personal grooming as well as home décor, among others. Once you register as member, you can write your own reviews about fashion and beauty.
Further, the company also sends you regular freebies like cosmetics and other female needs to use and review. Upon completing three months of reviewing products successfully, you are entered into an all-women sweepstakes program run by the company to win attractive prizes.
25- Marie Claire
Marie Claire magazine runs the Velvet Rope Club, exclusively for women. Here, women get free copies of the Marie Claire magazine and an opportunity to contribute reviews and articles on latest trends or relevant topics. Additionally, you get to try various products for free, targeted at female customers. Your reviews also fetch attractive incentives and more freebies for personal care.
Product Testing for Parenting
26- Mom Tester
Mom Tester is a program operated by online magazine, Parenting.com. Mom Tester is ideal for mothers with children of all ages. You will have to test a variety of freebies including CDs, DVDs, books, video games, children's health products, bath and personal hygiene stuff, health and beauty products targeted at mothers as well as prams, diapers, strollers, baby carriers and assorted gear required by parents. Writing a review earns you more free samples for product testing.
27- MomSelect
For every mother, MomSelect offers an interesting platform to influence the market through new products aimed at children and moms. MomSelect offers mothers the opportunity to interact with major manufacturers of kids requirements.
Additionally, they also get to test existing and upcoming products that can help a company influence more mothers to patronize their brands. MomSelect offers a variety of child and mother requirements for free to try and review. You can also get coupons for free stuff for the child and you.
28- Mothercare
Global mom and childcare giant Mothercare runs a very sophisticated product testing program. Called My Mothercare, the program is open to moms. The program is operated from the UK but is open to residents of various countries. As My Mothercare member, you are entitled to various free samples for product testing. Mothercare gives these freebies to test because the company wants to retain its top position in the market.
Generally, Mothercare will give you a coupon that allows you to collect the freebies from its nearest brand store. In some instances, it mails the free samples directly to your address. It is not known whether Mothercare delivers freebies directly to addresses in the US.
Home & Household Products for Testing
29- Snuggle Bear Den
Snuggle brand of fabric softeners and other related products runs a product testing program called Bear Den. Once you register as member, Snuggle will mail you coupons to collect specific products from your nearest supermarket or ship them to your address directly. You have to do product testing for their results, fragrance and other various parameters the company specifies. The company also sends free shopping vouchers for great reviews.
30- Johnson & Johnson
This MNC runs an excellent consumer engagement program called Friends & Neighbors. The program operates on various platforms. "Studies may include smelling fragrances for a new body wash line, evaluating a new lash lengthening mascara, or product testing types of dental floss, just to name a few.
These may be Home Use Studies, or studies conducted at our local facilities," states the J&J website. Additionally, registered users can also create a personal home page where their studies and reviews are published. As member, you can also get invited for group discussions, participate in an advisory panel, take online surveys and various other activities.
31- Vocalpoint
Vocalpoint allows you to get almost every samples for free product testing, from toys for kids to wines and food to host a party for your family and friends, pet food and insect repellants. A distinct advantage with Vocalpoint is that common consumers can write their own blogs. In fact, the extension on Vocalpoint's website teaches people how to blog and edit their writings. This is a great website for a family to get free stuff.
32- Brillo Manufacturing Co
Brillo, a company producing household cleaning products for over a century, operates Brillo Connection program for consumers in the US. Once enrolled as member, you will receive free packs of Brillo cleaning fluids and detergents, sponges and other stuff for review. You will also get upgraded versions of various products before they hit the market. For your efforts, Brillo offers you more free products of its brands.
33- Crowdtap
Crowdtap is a market influencer that taps your opinion to meet requirements of its clients. Famous brands that patronize Crowdtap include McDonald's Listerine, Folgers and Neutrogena, to name a few. The company functions on the simple principle of crowdsourcing.
This means, you and other registered members are regularly sent assignments & samples for product testing and to provide their reviews. In addition to free samples, you also get opportunities to visit various places and write opinions. For your efforts, Crowdtap pays money or sends free stuff and shopping coupons.
34- Smiley360
Smiley360 is an online community of consumers. Registered members of Smiley360 get free products of different types for product testing. Upon using these products, you have to send a review and share opinion with others. "As a member, you will receive offers from the biggest brands and share your experience with that brand, as well as with friends, family, coworkers, neighbors and other consumers like you," states the company website.
35- Good Housekeeping
Good Housekeeping is another great website to receive different types of products for your household requirements. Before enrolling as member, you have to complete an online survey conducted by f the company. During this survey, click Yes when asked whether you would like to receive free samples of foodstuff and other items from Good Housekeeping. Upon completing the survey, you have to submit details such as name and address for the freebies to be mailed.
School Requirements
36- Homeschool
Homeschool creates and sells books and other educational material for children and their parents as well as educators. Its products are specifically aimed at the home-schooling community. However, Homeschool does not release any product commercially unless it has been reviewed by parents, educators and members of the public.
You can get educational books and guides for free to review for Homeschool. The company rewards you with its bestselling books and other educational material that can be used for teaching kids or reading yourself.
37- Mead
Mead manufactures a wide array of school requirements from notebooks to craft paper and assorted educational requirements. The company operates a consumer engagement program called Mead4Teachers.
The program is however open only for teachers. You will receive free supplies of stationery and educational material for use in classrooms. In return, you have to provide reviews of these products as well as your and student experiences with the stuff. In return, you receive more freebies for use at school.
Unique Products
38- Moms Meet (Organic Food)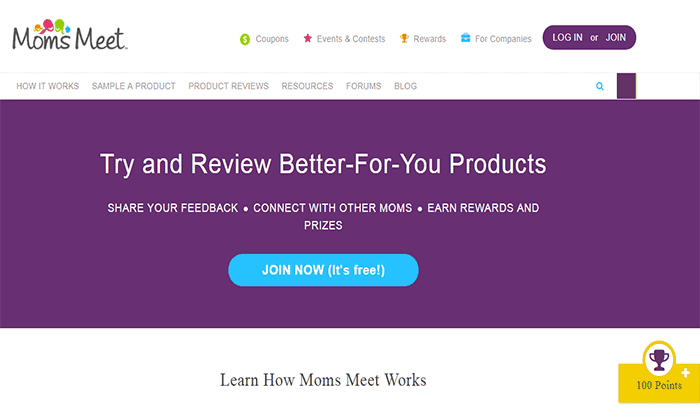 Moms Meet is a testing community that focuses on moms and other persons who are actively involved in nutrition and food for a family or group. Joining Moms Meet allows you to receive free samples of various organic foods, from flour and vegetables to yoghurt and cheese, among others. Signing up is very simple. You have to submit reviews of the organic food after product testing you get for use by manufacturers.
39- Zing (Sweetener)
Zing offers organic Stevia based sweetener for free. Zing Stevia Sweetener is an excellent dietary replacement for sugar. It can e effectively used by diabetics and fitness conscious. You do not have to write a review after trying free Zing Stevia Sweetener.
40- Mayo Clinic (Diet Meals)
Mayo Clinic offers a dietary program for residents of the US. However, the famous healthcare facility also tests its diet by offering free sample meals for a small period such as one week. You can sign up with Mayo Clinic to receive sample diet meals.
While you are not required to submit a culinary review of the meal, details such as weight lost or gained and other parameters used to gauge nutrition and effectiveness of these diet meals will be required.
In Conclusion
Before concluding, we emphasize that several of these websites do not send freebies everyday or weekly. Frequency of getting free stuff varies according to the products you wish to try and their availability from companies. These free product testing samples are given because their manufacturers want them to past the ultimate test- use by humans.
Your reviews help these companies to improve the product. Hence, it is advisable to give a proper and honest review. Never retain samples you are given to use and return. Not only do you lose the chance of getting excellent samples for product testing, you will also be disqualified as future product tester by that company. Free product testing is enjoyable, provided you dedicate some time for the reviews.