Do you worry over what is my credit score or how to improve credit score as a student?
Actually, it is very simple. There is no need to downsize your lifestyle or engage in austerity. Should this interest you, continue reading.
Ways to improve your Credit Score as a student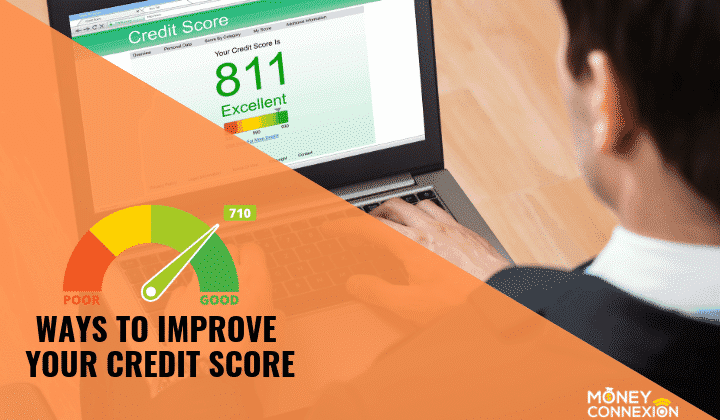 There are good reasons you need to up your credit score while studying. It can work wonders when you start an independent life while working. Follow these steps to improve your credit score as a student.
Check Your Credit Score
What is considered a good credit score? Generally, students under 20 have an average credit score of 631, the Experian 2016 State of Credit report says.
A score between 600 and 649 is poor credit, says FICO. Means, a student, you most likely have a poor credit score.
America's highest credit score is 850.
In 2018, an average credit score of Americans touched 704 first time ever, says FICO.
Therefore, checking your credit score is the first step. Credit largest rating agencies, Experian, TransUnion and Equifax offer you one free credit report every year.
Use any of these online services to get your free credit report. It will clearly indicate where you stand.
Take Online Job
There are several online jobs for a student to make $2000 or more every month. Take any of these well-paying part-time or freelance online jobs. Use part of the money to step-up student loan and student credit card repayments.
Taking online jobs has other benefits too. You can invest the money in various savings plans, equities and other schemes open for teenagers or with your parent as co-signer.
Having own investments in various forms such as Certificate of Deposit and other investments is the surest way to raise your credit scores to enviable levels.
Step Up Credit Card Repayment
Student credit cards come with 15 percent to 27 percent Annual Percentage Rate (APR). In simpler terms, APR is the interest payable every year on revolving credit you avail on the credit card.
Credit Card Act 2009 makes illegal approval of credit for Americans below 21 years. Yet, younger millennials use credit cards where an adult, usually the parent is co-signatory.
Lender bank Sallie Mae, in its 'Majoring in Money' report says, 56 percent students have at least one credit card.
Younger millennials between 18 and 24 years carry average $22,000 in debt. Credit card debts account for a colossal 25 percent of this amount. Availing revolving credit adds to your debt burden while sending credit scores spiralling downwards.
Stepping up credit card repayments helps save money in the form of lower APR. You can eliminate credit card debt completely with work-from-home and online jobs as a student.
Stepping up repayments and not availing revolving credit is one of the best ways to build credit as a student.
Eliminate Multiple Credit Cards
Among 56 percent American students that hold a credit card, a significant number has more than one.
There is nothing wrong in holding multiple credit cards as students. However, delay or default in payments will seriously harm your credit score as a student.
Please, do not eliminate all your credit cards. Cancelling all your credit cards can worsen your credit score very severely.
Instead, move your credit into one card that charges the lowest APR. And work towards eliminating revolving credit while retaining and using that single credit card.
This works miracles for your credit scores: they will help you building credit and get up ratings quickly.
Increase Student Loan Repayment
Wondering how to increase credit score with student loan repayment? About 44.7 million Americans owe a whopping $1.56 trillion in student loans or an average of $34,899 per person.
Of these, nearly 11.5 percent student loans are delinquent or in default for over 90 days, reveal figures from Federal Reserve and other sources.
Average monthly student loan repayment without deferment is US$393 while the national median repayment without deferment stands at US$222, figures also indicate.
Paying off student loan while studying can help you generate an excellent credit score.
Get a Credit Card
Though the Credit Card Act 2009 bans credit for persons below 21 years, you can get one with the help of your parents.
Your dad or mom needs to provide income proof and co-sign your application. Holding a credit card is the best way to build credit and actually helps you deal with how to improve credit score as a student.
Having a credit card does not drop your credit score. A credit score will drop only for delaying or defaulting repayments.
There are various types of credit cards for students. I suggest you opt for a secured credit card. This means, your credit card repayment is guaranteed by a Certificate of Deposit of other security taken by the issuer.
Open Bank Account
Opening a bank account is another superb way to boost your credit score. Almost every bank in America offers student accounts.
Opt for savings account with checking and debit card/ cash card facility. However, check their service charges for a student account before rushing to open one.
Credit unions across the US also offer student banking accounts. Compare service charges and benefits of student accounts with credit unions too. You can find some amazing deals online.
Maintain adequate balance in your student account: this enables automatic service charge deductions, where available.
Pay Rent & Utilities Immediately
Nowadays, you can pay rent and utility bills directly from your student account. The facility is very simple to set up. Opt for the automatic bill pay system.
This means, your rent and other bills are paid directly by the bank with money in your account.
The bank receives the bill on your behalf and pays from your money. This system helps to some extent in how to improve credit score.
Also, it saves the worries of losing service or spoiling relations due to late payment or default in rent and utility bills.
Wrap Up
Before concluding, I also advise you to file tax returns with the Internal Revenue Service. You could be eligible for some tax returns.
Also, working students are liable to pay taxes. Having a clear IRS record is a perfect credit score booster.
Having a poor credit score can have a negative effect on your future life. Low credit scores can affect chances of taking a mortgage for a home, vehicle finance and other loans.
While coming to an end you can now clearly help yourself knowing how to fix your credit. Hopefully, the above steps will make you grow with how to raise credit score as a student.