Online payment gateways are becoming increasingly crucial for businesses. That's because India is moving instead rapidly toward a cashless economy. Furthermore, people now prefer using mobile payment apps, wallets, credit cards, and debit cards.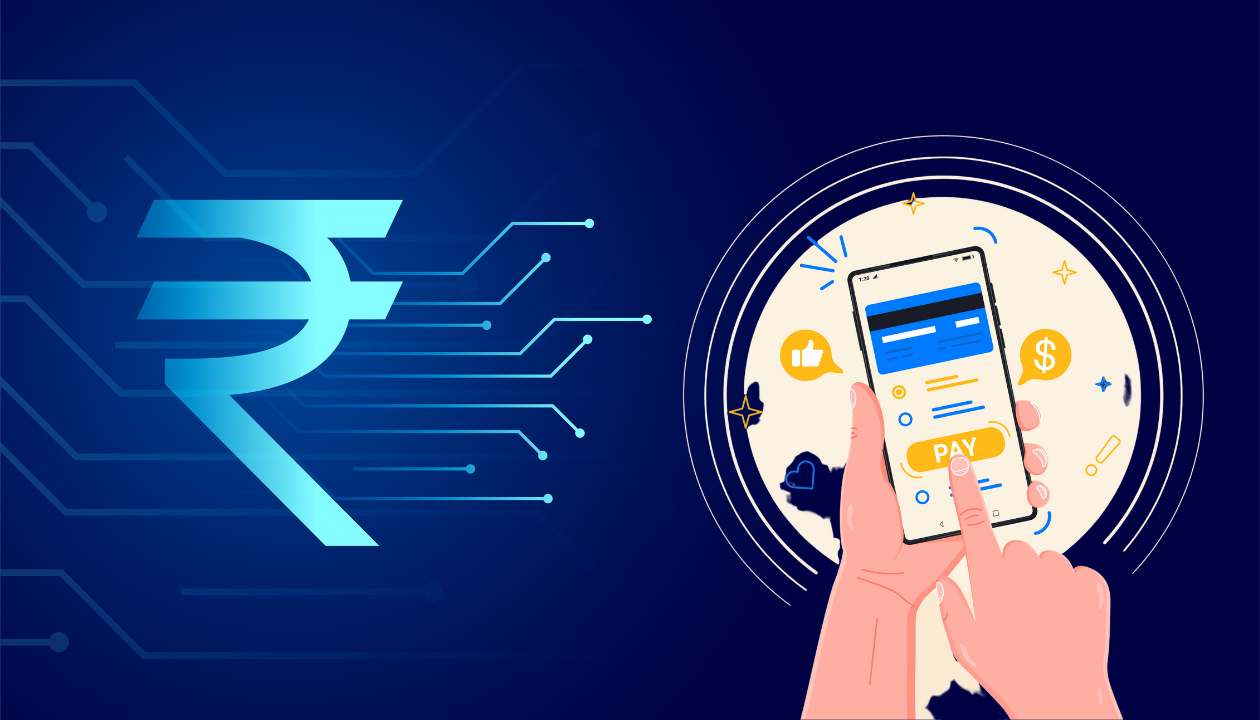 Cashless economy became imperative in 2020 during the Covid-19 pandemic. Wary of accepting currency notes for fear of contracting the virus, consumers swiftly turned to payment gateways and apps.
Look no further if you're a business owner and want to choose the best online payment gateway in 2023. Here's our guide to the best online payment solutions in India and how to choose the best online payment processor.
Let's begin by understanding what exactly are online payment gateways.
Understanding Online Payment Gateways
An online payment gateway works like a cashier between a merchant and the customer. It is connected to the bank account of the merchant.
Here're some of the functions that an online payment solution performs:
Calculates the final amount of your bill by adding taxes, delivery, and other charges as well as discount.
Offers the customer various payment options, such as net banking, credit card, debit card, Cash-On-Delivery, and Unified Payment Interface, among others.
Maintains records of various payments, including the amount, payment mode, name of the customer, and location.
Processes refunds and cashbacks where applicable.
Credits the money directly to the merchant's bank.
Debits money to refund a customer upon authorization from the merchant.
Automatically generates an invoice for customers.
In some cases, it acts as a medium between the customer, merchant, and supplier, such as with dropshipping trade.
Since a payment gateway plays such an essential role in buying and selling, it's vital that you select one carefully.
Here's how to select a superb payment gateway for your business.
How to Choose the Best Payment Gateway
Obviously, you'll have to select a payment gateway that best suits the needs of your business. Here're some top things you could consider before opting for a payment gateway.
Easy integration with the merchant's website and fast interface with the merchant's bank.
Provides the highest number of options for clients to pay.
Immediate credit of customer payments to your bank account.
Acceptance of foreign currencies and foreign credit cards, and debit cards.
Capacity to generate invoices immediately.
Email a receipt instantly to the customer confirming the payment.
Send a payment alert to the marketing or sales department about the order.
Generate refunds and cashbacks where necessary.
If necessary, offer Equal Monthly Instalments to customers and send alerts.
Maintain every payment record.
Above all, the cost of using the Payment Gateway should be affordable to the merchant. Because every payment gateway provider charges a fee per transaction.
Top 20 Payment Gateways
Based on these parameters, here's our curated list of the top 20 payment gateways in India. Some of the features we mention may differ as owners of these payment gateways continue to upgrade their products.
1. CC Avenue
CC Avenue is perhaps the most popular payment gateway in India. It has a long, impressive list of users.
CC Avenue has also won the Superbrand Award India for 2019-2020. CC Avenue payment gateway accepts multiple currencies, every known brand of credit and debit card, and easily integrates with foreign and Indian banks for merchants. It's simple to use.
CC Avenue comes from Infibeam Avenues Ltd, a company listed on India's stock markets.
2. Razorpay
Razorpay is the second most popular payment gateway in India. It allows merchants to accept payments from wallets, Unified Payments Interface, banks, RuPay and other debit cards, net banking, and payment banks such as Airtel, Jio, and NSDL.
Razorpay is also used by Non-Banking Financial Companies to accept insurance premiums, subscribe to Mutual Funds, deposit money in stock-trading accounts, and for other purposes. This payment gateway comes from an eponymous company.
3. BillDesk
If you're paying for your passport or even utility bills online, it's common to see the payments handled by BillDesk. This payment gateway has been around since the year 2000, but as the eponymous company adds newer features, it's becoming widely popular.
BillDesk is trusted by large companies, banks, and a few government organizations as its preferred payment gateway.
4. Paytm
The pioneer of India's mobile wallet, Paytm, now also offers a fantastic payment gateway in India. Known as Paytm for Business, a lot of companies, including Patanjali Ayurved, among others, use the Paytm payments gateway.
It's trendy among avid Paytm users who wish to pay for local groceries or ay local services through their mobile wallet. Paytm also offer discounts on shopping using their payments gateway.
5. Amazon Pay
Amazon's payment gateway is gradually edging itself to the topmost position. Understandably, the company has all the technology and finances it requires.
Amazon Pay was once only a wallet that allowed shoppers to pay for goods they buy on the online store.
Now Amazon Pay is gradually graduating as a full-fledged payment gateway by offering various kinds of payment methods and above all, EMI options too.
6. Citrus
Citrus is a very commonly used payment gateway in India. The company also has a wallet, Citrus Cash, and an online bills payment system, Citrus Cube.
Several payment gateway providers, utility companies and online stores use Citrus. It is renowned for its high-speed transactions.
Citrus now serves over 50,000 small and medium merchants across India and is also available as an app for traders.
7. PayUBiz India
Several banks in India use PayUBiz to receive payments on behalf of merchants holding accounts. PayUBiz also allows banks to offer a co-branded payments gateway. PayUBiz is very useful for high-value transactions.
Other than Visa, MasterCard, Discover, American Express, Diners Club, and JCB branded credit and debit cards, PayUBiz also accepts payments in some 15 currencies.
A lot of renowned online stores, such as Myntra.com, among others, use this payment gateway.
8. MobiKwik
MobiKwik began as an app and website offering quick and discounted mobile phone accounts recharge. Over the years, MobiKwik has developed into a full-fledged payment gateway.
You can integrate MobiKwik with almost every bank in India and every payment method.
It also integrates well with all mobile wallets, banking apps, and Unified Payments Interface systems. Companies, including Reliance Retail, are increasingly using MobiKwik for online clients.
9. Instamojo
Instamojo is a superb payment gateway for buying apps and selling your products, online tickets, and other digital stuff. It is a pioneer and leader of sorts in its field.
If you're paying for food through delivery apps, buying cinema tickets or paying for software through mobile, payments will most likely be processed by Instamojo only.
10. Atom Paynetz
Atom claims it offers over 250 payment options to shoppers and integrates with over 50 Indian banks. Owned and operated by an eponymous company, Atom is one of India's fastest-growing payment gateways.
It is known for is speed and efficiency. Meaning payments made over Atom are safe and secure. It also offers a revise payment feature.
11. PayUMoney
PayUMoney is a fast-growing payment gateway in India. Currently, it has about 10,000 merchant users. The payment gateway is known for its high-speed transactions.
It alerts the shopper's mobile whenever a payment is processed through PayUMoney. This means there are lesser chances of anyone committing fraud when a merchant uses this payment gateway.
12. DirecPay
A rather simple but safe and reliable payment gateway in India, DirecPay is fast gaining popularity among merchants here.
It can be programmed to accept payments in up to 15 different foreign currencies. And it also offers regular modes of payment in India including UPI, net banking and credit cards, including the newer RuPay branded ones.
13. ePaisa
Besides accepting payments from clients and managing payments to suppliers, ePaisa also manages inventory for merchants.
This is a fabulous payment gateway in India for smaller traders, restaurants, and dropshippers that operate through various marketplaces and ecommerce stores.
14. Zaakpay
Send one-time payment links for customers and generating QR codes that buyers can scan and pay with their UPI apps are some of the features of Zaakpay.
This is a fast-growing payment gateway in India because of these features. Upcoming ecommerce stores and budding online traders as well as established companies, are finding Zaakpay increasingly useful for faster transactions and to convert leads.
15. Transecute
Transecute is easy to use and affordable. This is a good payment gateway for startups and companies trading with foreign firms.
It allows round-the-clock monitoring of cash inflow and outgoes while enabling withdrawals anytime. Transecute integrates perfectly well with all Indian banks and merchant websites.
16. Air Pay
Air Pay claims to be India's only "Omnichannel payment gateway." This means it allows merchants to accept money from every known payment method worldwide.
This is a relative newcomer in the field of payment gateways in India but has been making rapid strides since its launch less than a decade ago.
17. Jus Pay
Jus Pay says it has handled over 4.1 billion payments and the number continues to grow by the minute. According to their official website, Jus Pay handles over four million daily transactions.
Jus Pay draws its strength from the ability to swiftly deliver UPI-based transactions. It offers merchants a seamless and complete payment gateway for an affordable price.
18. Cashfree
In recent months, Cashfree has been making waves by offering almost zero percent service charges for merchants. This is a superb payment gateway that offers speed and reliability.
Being an Indian payment gateway, it is easily adaptable to Indian financial systems and payments method. It offers more than a hundred payment options and integrates quickly with all types of merchants.
19. PayPal
PayPal is an international payment gateway that's widely used in India. However, in this country, PayPal's use is a bit limited. Regular users can use PayPal only to receive payments from foreign companies and individuals.
For business users, it's compulsory to have a Goods and Service Tax Identification Number (GSTIN) to use PayPal to pay and get payments from abroad.
Overall, this is a superb payment portal, though user fees are very high or around 2.5 percent of the transaction value.
20. Bharat Kosh
Maybe you haven't heard of Bharat Kosh. This is a Non-Tax Receipt Portal payments gateway of the Indian government. Indeed, it handles all payments people make to the Indian government and its various ministries.
The next time you renew a driving license or business registration, you will be automatically be directed to the Bharat Kosh payment gateway.
This is an initiative by the Indian government to implement cashless transactions within its own ministries and departments. Any citizen can pay through Bharat Kosh.
Projections for Payment Gateways
According to various projections, the payment gateway industry of India is proliferating at 25 percent per year. The trend is expected to continue till 2025 at least.
During the year 2020, the payment gateway industry of India stood at just over $800 Million, and it crossed US$ 1,459.7 Million in 2022. By 2025, it is expected to cross the $1.8 billion mark, if not more.
The highest growth in payment gateway usage in India was recorded during 2020, as shops and merchants had no option other than accept online payments due to the Covid-19 pandemic.
The growth in 2023 will be driven by the growing popularity of online shopping and other monetary transactions done through digital means.
According to various industry experts, the rise in online retail and wholesale in smaller cities of India is also expected to propel this growth.
Furthermore, the drive by the Central and state governments to promote a cashless economy will also lead to a growth in demand for payment gateways in India. In the coming years, we will likely see more payment gateways enter the market.
Wrap Up
The above facts and figures and a brief guide on how a merchant should select a payment portal in India should help you make the best choice. However, reading the terms, conditions, fees, and other features is advisable before opting for a payment gateway.