Most hotels and motels in the USA accept bookings and payments through credit cards and debit cards. In fact, a credit card or debit card is necessary because the hotel can charge you some money if you fail to cancel your reservations for any reason and don't check in on the said dates.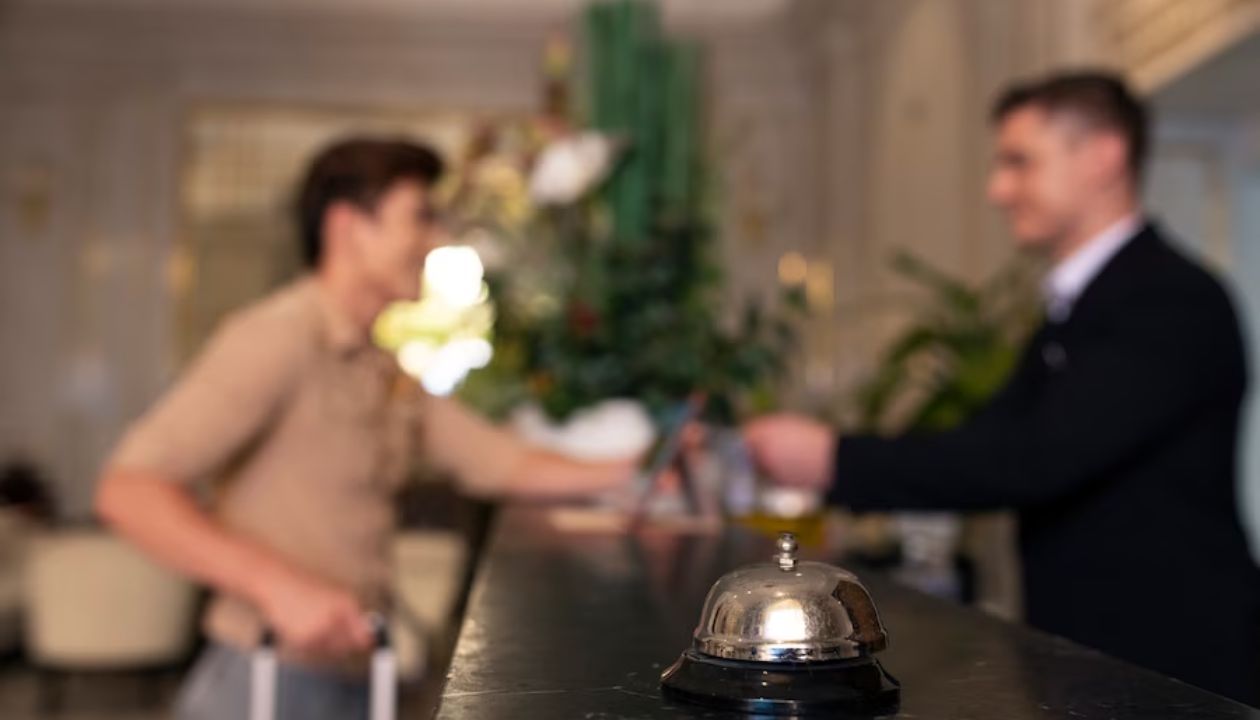 Reasons Hotels Ask for Card Details
There're several reasons why hotels ask for credit card or debit card details when you book a room or any other facility. In fact, this system is worldwide and not merely in the US. Here're some of these reasons.
This system of hotels asking guests to book in advance using a credit card or debit card is fairly justified. The property blocks the room for you upon reservation. This directly means that it wouldn't be available to any other guest for the dates you booked the room. It ensures that you don't face any hassles upon arrival at the hotel.
At the same time, hotels offer various kinds of discounts, depending on your booking. Some hotels may go as far as a 70 per cent discount on their tag price if you book well in advance. This means that the hotel can't give the room to any other guest during your reservation period, even if other guests are willing to pay much more money.
Just in case you fail to show up at the hotel and have not cancelled it, you can be charged for the full stay or at least part of the stay. Therefore, they need your credit card or debit card details. This is because the hotel loses the money that they could have gotten by giving your room to another guest if you had cancelled.
Even hotels that allow bookings without credit cards or debit cards have a rule: Unless you confirm your stay and pay, the room is cancelled automatically.
You have to guarantee your payments to the hotel for using the mini-bar in your room, dining from food service or their in-house restaurants, as well as laundry and any other services you might avail.
It is worth knowing that most hotels also charge for phone calls made using their landline in your room. All these costs are covered by your credit card or debit card when you check out.
Yes, hotels also cover thefts and damages by guests. Some people have this nasty habit of taking away a towel or an ashtray, an in-house menu card or some other item from the guest room.
They're not thieves or kleptomaniacs. In fact, even notable persons have been found doing this. People take away such things as a souvenir of their stay and for the thrill of stealing.
Some guests damage the hotel property, mostly by error. For example, someone might spill cigarette cinders on the bed or a sofa, causing burns on the upholstery. Others might spill something over the bed, and the stains refuse to go. Certain people vandalize a property deliberately.
In some places, the law requires hotels and other places to take the credit card and debit card details of their guests. In such cases, the hotel could also ask for additional identification such as your passport or Social Security card or driving license. They also check whether the name on your identification document matches your credit card or debit card.
Generally, this is done quite rarely. However, at places where a hotel asks you for both a credit card or debit card as well as some ID, they're doing so to protect you and other guests.
Such hotels want to ensure that persons with dubious character don't use their property for criminal activities or something illegal. That way, the hotel also ensures you're not harmed.
What Happens Without a Card?
But what happens if you don't have a credit card or debit card? Or you simply don't wish to use these cards for whatever reasons? Does this mean that you can't reserve a hotel room or pay for one?
Absolutely not. While you might face some issues getting into some top branded hotel that demands credit card or debit card details, there're as many as 17 other properties that accept cash near you. They don't ask for credit card or debit card details while making a reservation.
However, some hotels could ask you to pay a heavy cash deposit up-front while booking the room or checking in. They do so to cover all the extra expenses that you could incur at the hotel during your stay. Such expenses could be on food, laundry, drinks, entertainment, cabs and any other extra services that are not included in the tariff.
You could check these 17 hotels that accept cash near you. Their terms and conditions could differ.
Also Read: How To Save Money On Travelling: 15 Budget Travel Tips
17 Hotels Near You That Take Cash
Here're some of the top hotels that will accept cash near you. However, their policies might differ according to the location and local laws.
1. Holiday Inn Express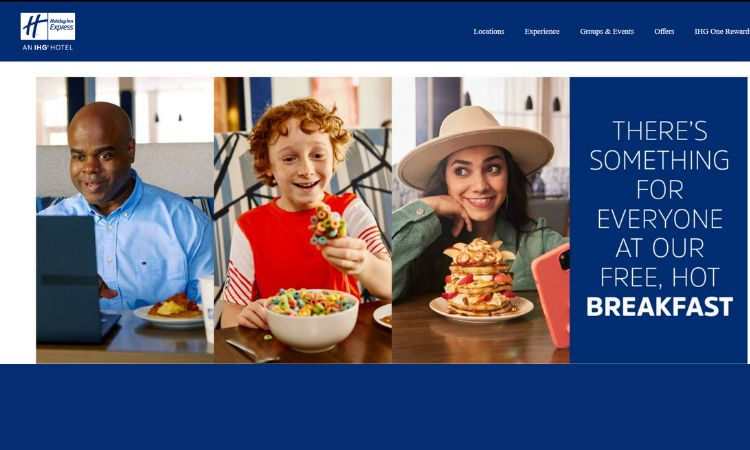 Generally, Holiday Inn Express hotels across the world accept cash payments. They don't insist on a cash deposit because some of them don't offer facilities such as an in-house restaurant or bar. If you need laundry service or want to use the mini-bar, you will have to inform reception, who will charge in advance for your usage.
2. Radisson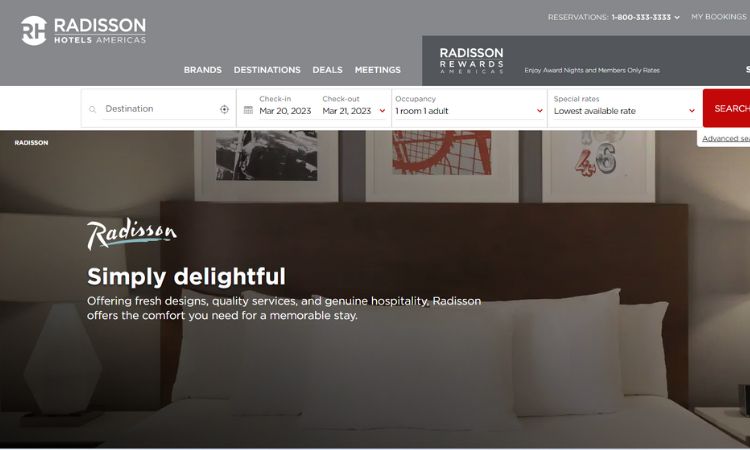 Radisson group of hotels, including Radisson Blu and Radisson Red, will accept cash when you check-in. As a matter of fact, you might have to pay for your room daily. Using the bar, restaurants, and any other facilities are strictly on a cash basis only. You will also have to leave a deposit to get the key for the mini-bar.
3. Ibis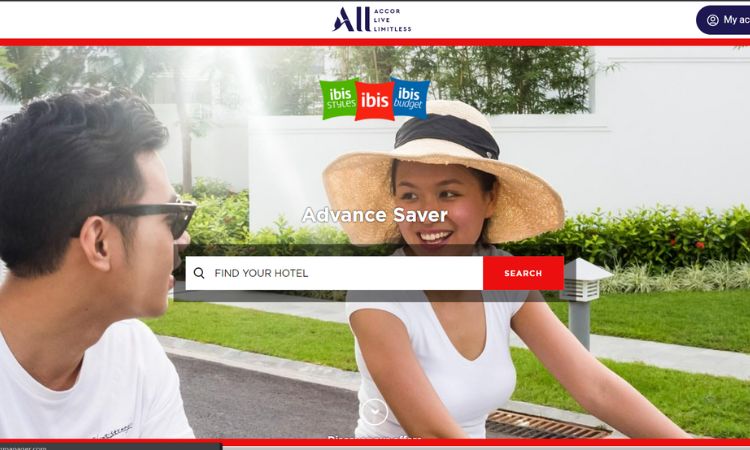 Ibis is a fantastic chain of hotels from the France-based hospitality group Accor. All Ibis properties in the world accept cash payments. At some locations, they offer complimentary breakfast too. However, all other services and facilities will have to be paid for in cash immediately or in advance.
4. Hilton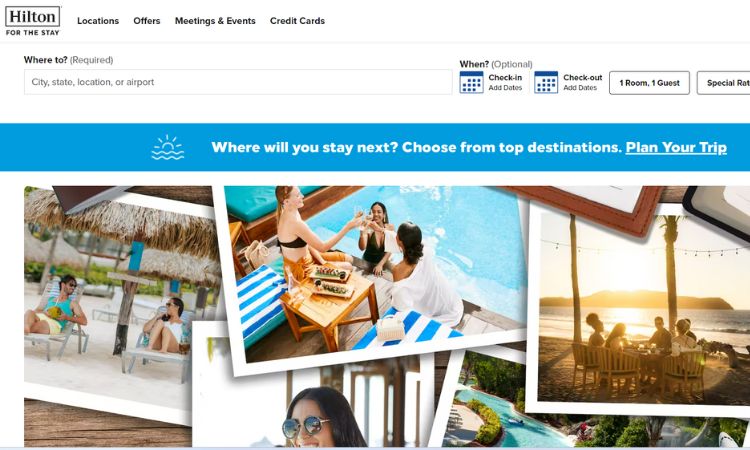 Hilton ranks among the topmost hotel chains in the world. They accept cash from guests. At the same time, the number of facilities you can access at any Hilton property will depend on whether or not you have given your credit card or debit card details. At most places, they will ask for a large deposit upfront when you check-in.
5. Hyatt Group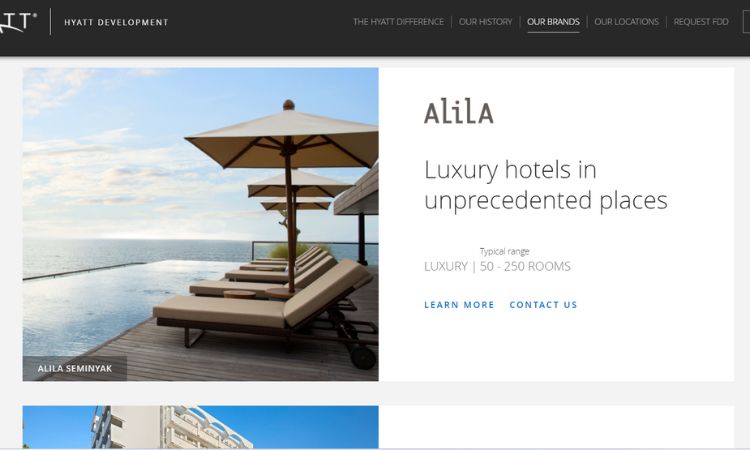 All hotels of the Hyatt Group of properties allow you to pay in cash but with certain limitations. These limitations are for in-room dining, mini-bar, in-house bar and other restaurants, recreational facilities not included in the room rent and laundry. They, however, waive the credit card or debit card requirement if you're stay is very short, and the hotel is assured you will pay any other expenses while checkout.
6. Studio 6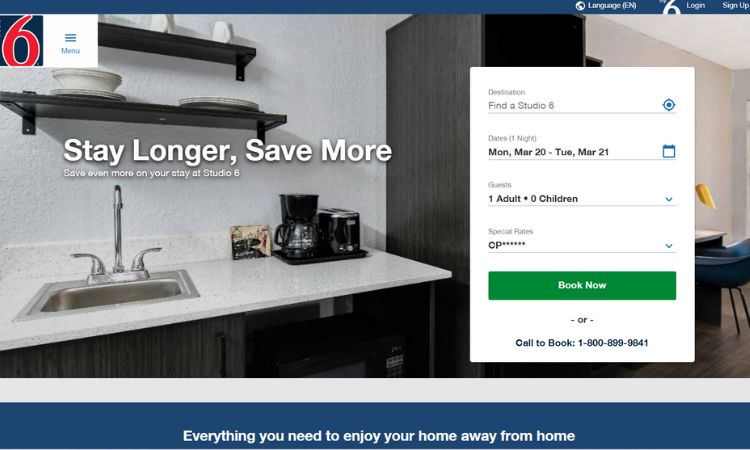 This is an American company operating some 52 motels, primarily in Dallas, San Antonio, Houston and Atlanta. They accept cash at all locations. At some motels, though, they could ask you for a credit card or debit card as well as identity proof. You can keep a small cash deposit to use their in-house facilities that're not included in the basic fare.
7. Extended Stay America
With 760 locations across the US, you might find offers from the Extended Stay America group of properties very attractive. They offer very affordable accommodations for all age groups and people with different budgets. You can pay cash for your stay and other facilities at the hotel. In some cases, you could be asked for a credit card or debit card.
8. YMCA USA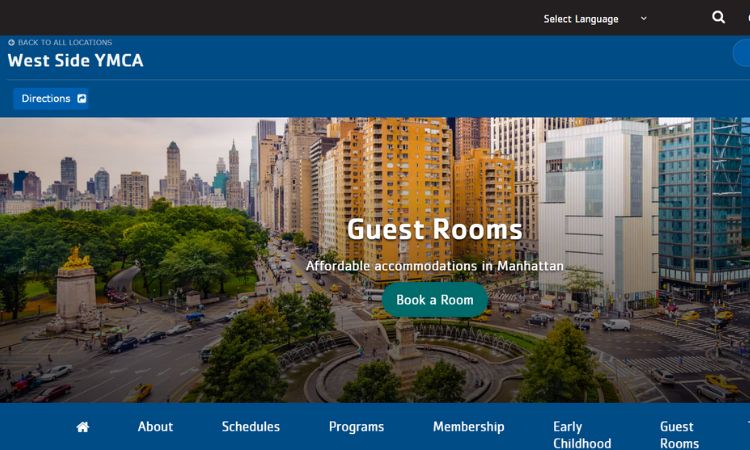 It is possible to book accommodations such as beds at a dorm or even a private room at various YMCA facilities in the US. These bookings can be done through any hospitality or travel website. They don't ask for credit card or debit card details since YMCAs don't offer mini-bars or other such facilities. You can also pay cash for your stay here.
9. Hosteling International USA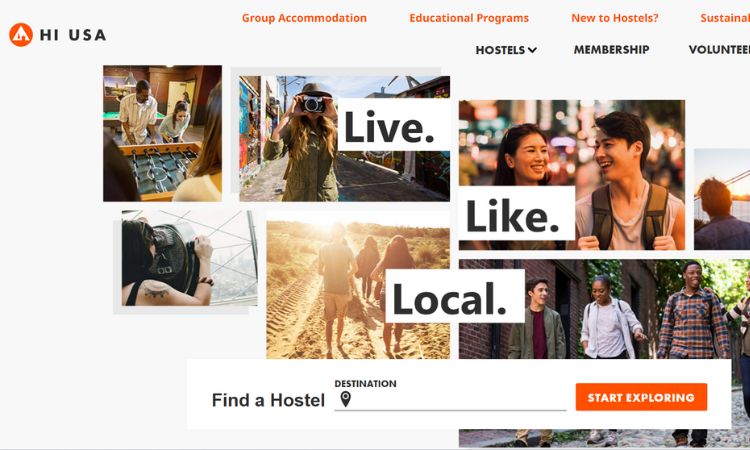 Also known as HI USA, you can get their annual membership for $18 or pay a one-off fee of $250 for a lifetime membership. They issue you a card with a membership number. You can book hostel rooms or dorm beds in the US and anywhere in the world using your HI USA membership. They accept cash payments.
10. Booking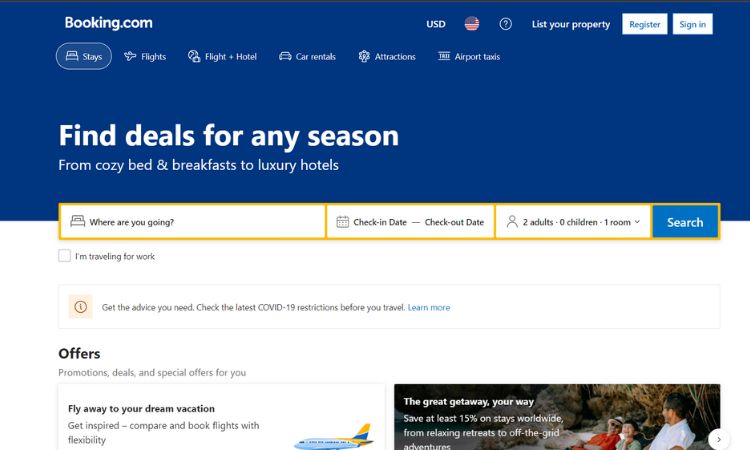 Booking.com is a website from where you can book hotels in the US and elsewhere in the world easily. They offer a vast choice of hotels that suit all budgets. You don't need credit cards or debit cards to book these hotels. Additionally, you can make an electronic funds transfer to the hotel if you'll be staying there.
11. Agoda.com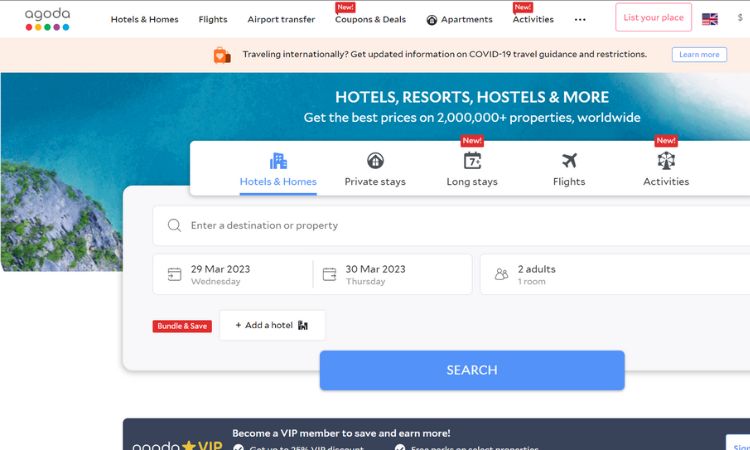 Booking a hotel is very easy on Agoda.com. As a matter of fact, you can get some amazing deals on this website. Hotels listed on Agoda.com don't ask you for a credit card or debit card details, and you can confirm your hotel by bank transfers or cash. However, such payments must be made before arrival since it helps the hotel to reserve your room.
12. Expedia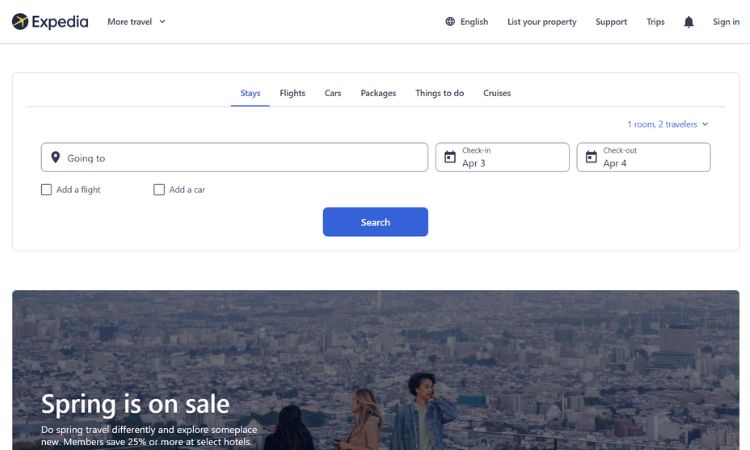 Expedia offers hotel bookings without credit cards and debit cards. You can make payments with cash at the property. Also, for reservations, it is possible to pay using bank transfers or net banking facilities. You can also use a mobile cash wallet to make payments for your hotels.
13. OYO Rooms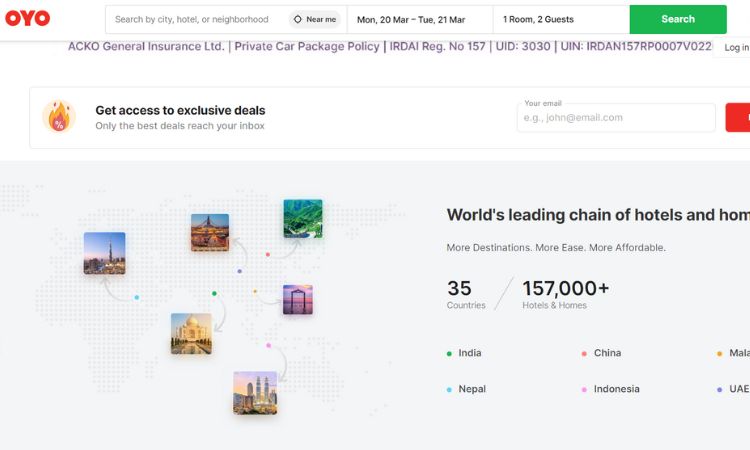 You can book any hotel room on OYO Rooms and pay through net banking or bank transfers. It is not necessary to have a credit card or debit card to pay for your room and other services. However, at some properties, they can ask for a cash deposit at the time of check-in.
14. Kayak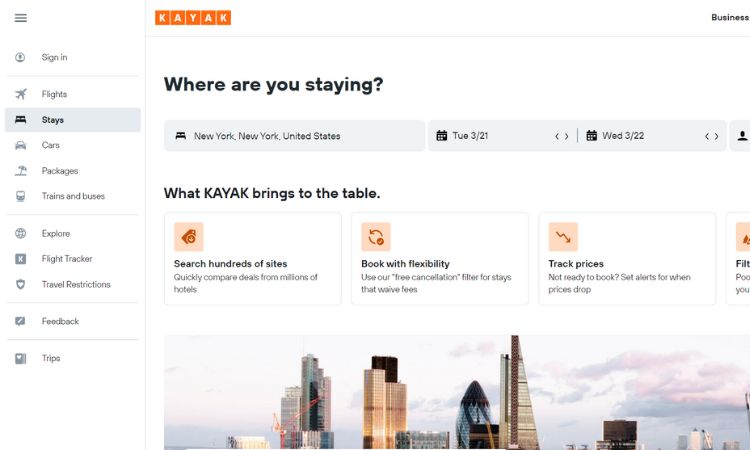 One more international website where you can book hotels and pay in cash is Kayak. They have hotels worldwide for all budgets. It is not necessary to provide a credit card or debit card number if you make a payment through net banking or bank transfers to the hotel to reserve your room.
15. Hotels.com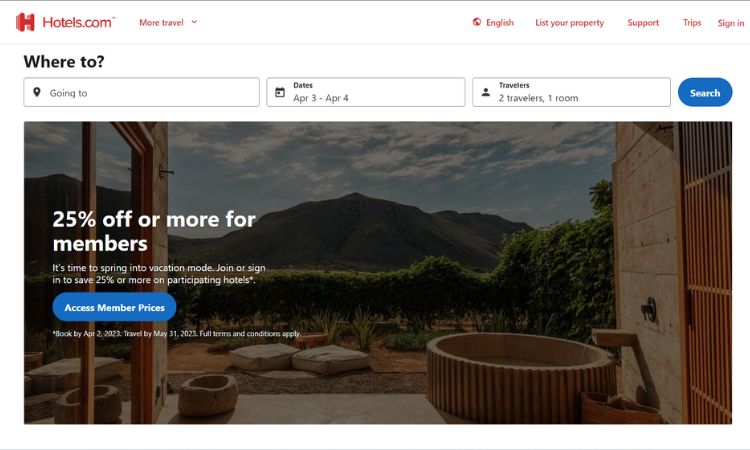 My favourite website is Hotels.com because it caters to all budgets and has properties worldwide.  Personally, I have booked a hotel in Amsterdam in the Netherlands without using my credit card or debit card. Instead, I paid the hotel bills in cash.
16. Airbnb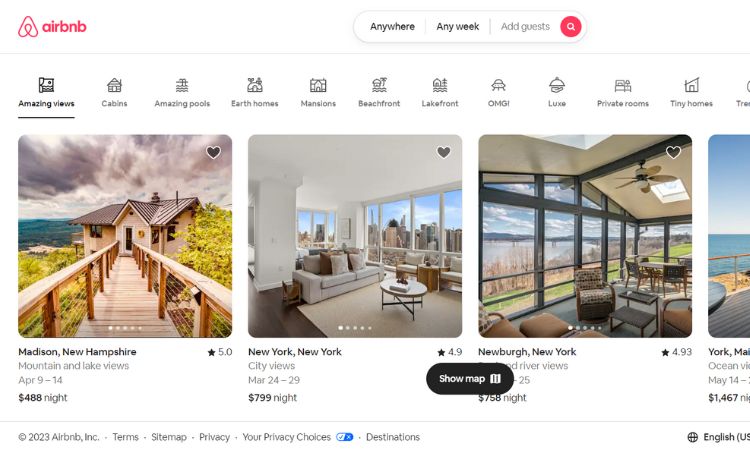 Airbnb does have thousands of properties in the US and around the world where you can easily pay cash or remit money through a bank or net banking. However, you might also have to check with the Airbnb host at your destination about the terms and conditions of payment and their policies regarding credit cards and debit cards.
Also Read:
17. Skyscanner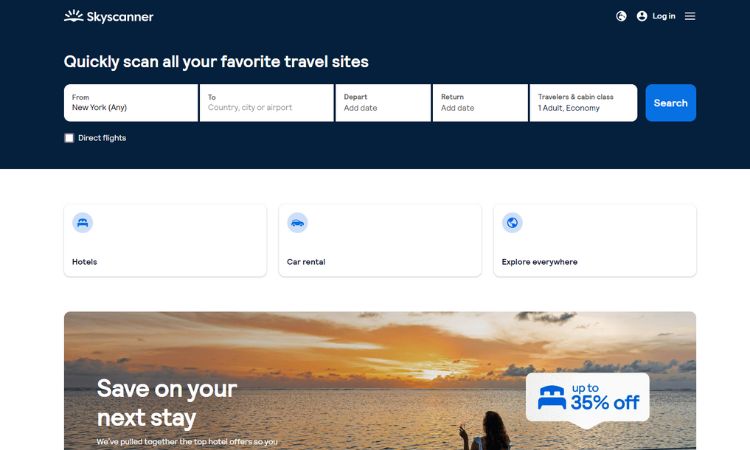 And finally, Skyscanner, which is a complete travel website. You can not only book hotels from Skyscanner, but it's also possible to buy air, rail, bus and other tickets as well as sightseeing trips. For hotels, you might have to make immediate bank transfers or pay with net banking to guarantee your reservation.
In Conclusion
As you can see, there will definitely be some restrictions when you wish to pay cash to a hotel. Usually, every hotel expects you to give your credit card or debit card details, for reasons I have listed above.
Additionally, some hotels aren't simply allowed to take currency notes since they operate only on electronic cash transfers.