Coupons have become an integral part of our lives. Whether it is online shopping or Starbucks we are all looking for coupons.
Coupons have many benefits like they are cheap and you get a better deal. So we look out for every opportunity that can reward us with a coupon or coupon code.
However, in this post, we will talk about coupons but a different kind. It is different from Amazon or eBay coupons.
I am talking about Sodexo coupons. You might have heard of Sodexo as it is a French company that is into giving coupons to employees.
We will look at what Sodexo Coupons is and how it works then where and how you can get it and finally is it really worth it or if there is too much dust in the air.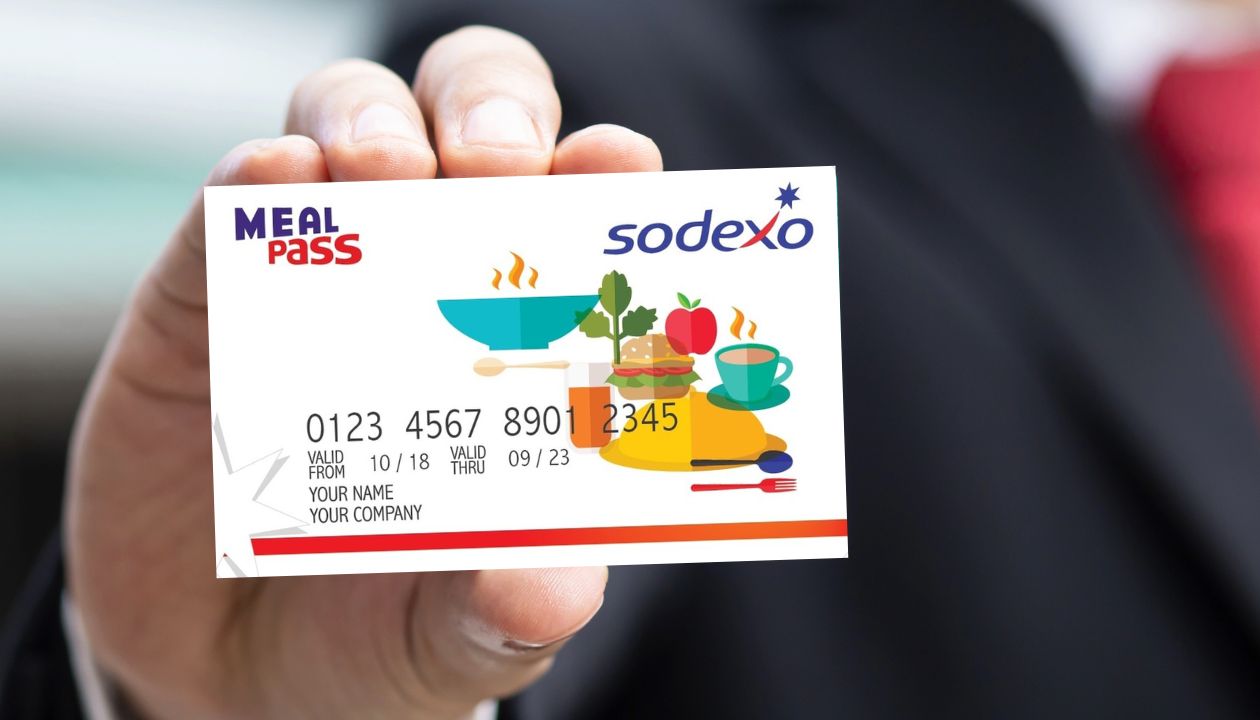 Table of Contents
What is Sodexo Card?
Sodexo as a company give out restaurant vouchers, meal passes, leisure passes, book cards, buying grocery and training voucher in the form of coupons to various companies and government authorities.
These coupons are distributed, managed and processed solely by Sodexo Inc.
If comes down to Sodexo Meal pass or coupon then in India it is authorized by the Reserve Bank of India so that it can be issued by your organization in order to purchase groceries, eat meals and non-alcoholic beverages from anyone of Sodexo affiliated outlets.
So you need to find out those grocery stores or outlets which will offer you food and drinks when you give them Sodexo coupons.
How Does Sodexo Coupon Work?
Before you ask questions like where do I get Sodexo coupons or how do I use them or what are the benefits, you need to know how the company benefits from all of this.
It is because there has to be some reason why are they giving these coupons to people around the world. Off Course! Sodexo is over $20 Billion Company so they do make a profit from somewhere.
But how?
Well! To put it simply everyone is a winner here? Basically, there are 3 parties here first one is Sodexo itself, the second is the outlet you are going to redeem your coupons at, and the third party is you.
When you get your coupon from your employer and redeem it by going to a restaurant or shop the owner of that shop or restaurant gives that coupon back to Sodexo.
Sodexo gives the owner cash after holding a commission of 5% to 7% for themselves.
Hence, all three are beneficiaries.
Sodexo earns through commission, and the owner of the restaurant earns because he is getting business in the form of coupon users like you and you benefit through tax rebates which we discuss later in the article.
Why Sodexo Coupons Only?
Well, Sodexo has many advantages as we are going to talk about in the coming paragraphs.
But for how you need to know Sodexo is a very popular company and almost every big eatery or restaurant accepts their coupon.
Sodexo's reach is far beyond your imagination as it has a presence across 1400 cities in India.
You need to go to the Zomato website and find out which restaurants allow it and which do not.
In fact, online grocery stores like Big Basket, and Zopnow accept Sodexo coupons if you want to buy certain food items.
Therefore apart from the tax break, Sedoxo coupons come with many other advantages.
Where to Get Sodexo Coupons and How do You Use them?
Usually, Sodexo coupons are given by companies or organizations where you work. Like one of my friends works for an MNC company in Bangalore and they used to provide employees with Sedexo coupons to buy food every month.
Companies buy these coupons from Sedexo in order to give their employees so that they avail tax rebates.
Now how do you use it?
Well, you can use these coupons in various restaurants which accept Sodexo coupons. You can visit the Sodexo website and find out outlets which accept Sodexo coupons.
You need to have your signature on the coupon only then you can redeem it.
Is Sodexo Coupon Good for you?
The first big advantage of the Sodexo coupon is employees can avail of a tax rebate. There is an upper limit that qualifies for a tax rebate in India it is Rs 2000/-.
For example, if I want to avail Sodexo coupon worth Rs 1000 then I get a full rebate otherwise I am going to use only Rs 800/- as Rs 200/- in taxes. So you save Rs 200 in taxes using Sodexo coupons.
Most of the IT companies give you Sodexo coupons worth Rs 2000 and you save over Rs 600/- per month in taxes.
Moreover, there is convenience using Sodexo coupons as they are accepted in over 1300+ outlets across India.
Every major store accepts it. You can also use it online like Big Basket, and Zop Now they all accept Sodexo Coupons.
Disadvantages of Sodexo Card
Are there some disadvantages with Sodexo coupons? The answer is yes.
First of all, you don't get any cash as it is for only a meal, not anything else.
These coupons need your signature just like bearer check.
Not all retailers accept Sodexo coupons hence you might find it difficult to redeem them.
You have to redeem these coupons in a given period of time otherwise they will expire.
Some restaurants may charge you an extra 2% to 3% to accept these coupons.
Finally, if you don't fall into any tax bracket so there is nothing to avail as a tax rebate.
Do you use Sodexo coupons? If you have experience & know something which is not covered here, share it with others.
FAQ
What is the use of the Sodexo card?
The Sodexo card is a prepaid meal voucher that companies use as a benefit for employees, providing a convenient and secure way to pay for food items. It helps control expenses by setting a spending limit and eliminates the need for cash or reimbursement processes. The card can also be used to purchase other items in some outlets.
How do I pay with a Sodexo card?
To pay with a Sodexo card, locate a participating retailer and make your purchase by swiping or inserting the card into the card reader. Confirm the transaction and keep track of your balance by checking it online or through customer service. Paying with a Sodexo card is convenient and offers benefits such as increased purchasing power and easier expense management.
Where can I use Sodexo coupons?
Sodexo coupons are a type of prepaid meal voucher system that can be used at various locations such as restaurants, supermarkets, convenience stores, entertainment venues, and some online stores like Amazon. It is important to check with the establishment beforehand to confirm if they accept Sodexo coupons and for what items or during what hours.
What are the benefits of the Sodexo card?
The Sodexo card is a prepaid meal voucher that offers many benefits to employees and companies. The card can be used at a wide range of establishments and provides discounts on food and other services, which saves time and money. Companies can also simplify record-keeping through the card's online platform, and it is considered a taxable benefit. The card improves employee morale by showing the company's commitment to their well-being, and increases productivity by reducing stress and allowing employees to focus on their work.
How to get Sodexo coupons?
Sodexo coupons can be obtained through several methods, including from your employer, on the official website, through the mobile app, from participating retailers, and from employee benefits providers. You can also check promotions and discounts available on the website and app. Ask your employer if they provide Sodexo coupons or contact your employee benefits provider to see if they offer them. By using these methods, you can save money on your everyday purchases and enjoy the benefits of the Sodexo program.
Does Amazon give Sodexo cards?
Amazon does not accept Sodexo gift cards as a form of payment. Customers are able to use a variety of payment methods on Amazon, including credit and debit cards, Amazon Pay, and prepaid gift cards. However, Sodexo cards are not currently among the accepted forms of payment.