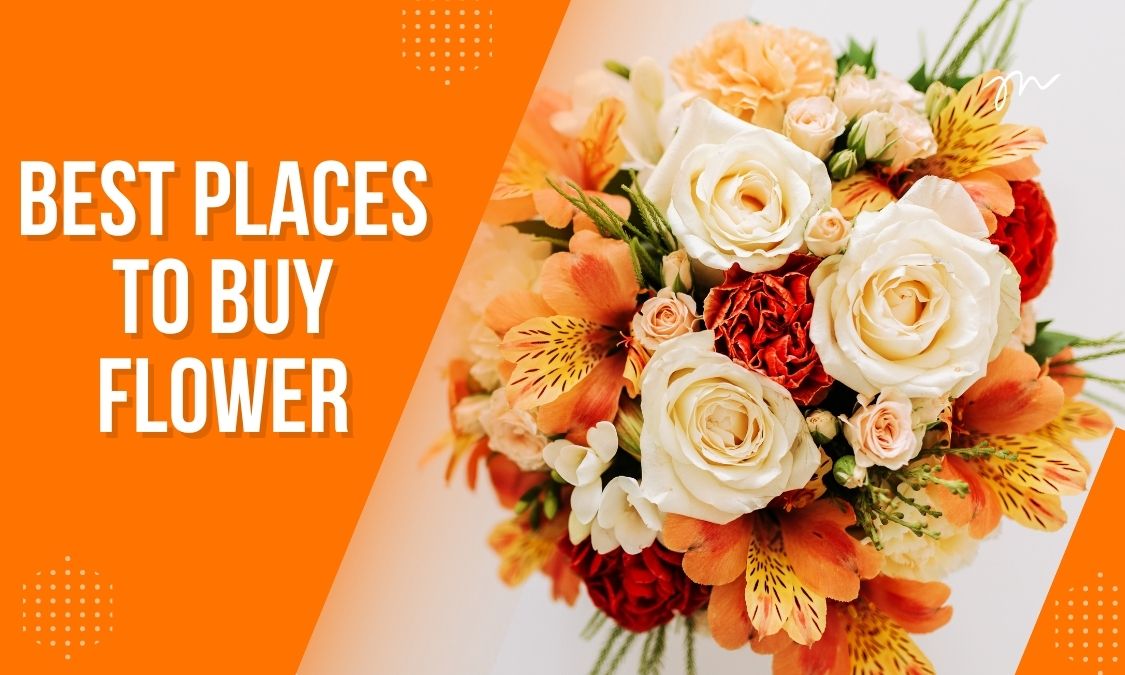 Everyone in the world loves flowers. We buy flowers to adorn our homes, we buy flowers to gift people on various occasions as it is the best last minute gift idea. Sometimes, we buy flowers for ourselves and for our workplace. As a matter of fact, we don't require any reasons to buy flowers.
If you're one of those women or men that love flowers and buy them often for any reason, surely you would be eager to find places to buy cheap flowers near you. That's because flowers can be really pricey too, depending on the season of the year, festivals and holidays.
Therefore, in this article, I will tell you about the best 11 places to buy flowers near you. Since all these places are online, you could easily view the prices and decide from where to buy flowers?
11 Cheapest Places to Buy Flowers Near You
As a rule, always look for shops that offer free delivery of flowers. That's because you can send flowers to family, friends, coworkers, and business associates when the store provides deliveries.
All these stores that feature on my list provide free deliveries. Therefore, you can order from them safely and without paying anything extra. However, for free shipping and delivery, certain conditions such as the value of your order might apply.
1. Amazon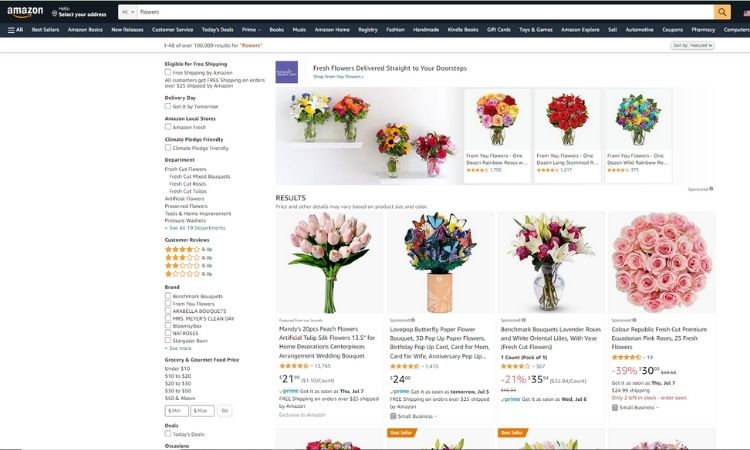 It is obvious that the largest online retailer in the world would sell everything. In fact, Amazon sells everything that's legit. And this includes fresh flowers too.
You can look at various bouquets and collections on Amazon and send them to someone as gifts or buy them for your home. They don't really make a bouquet according to your specs. Therefore, you would have to buy what they offer. You can also use Amazon hacks to save money and get free items.
2. Facebook Marketplace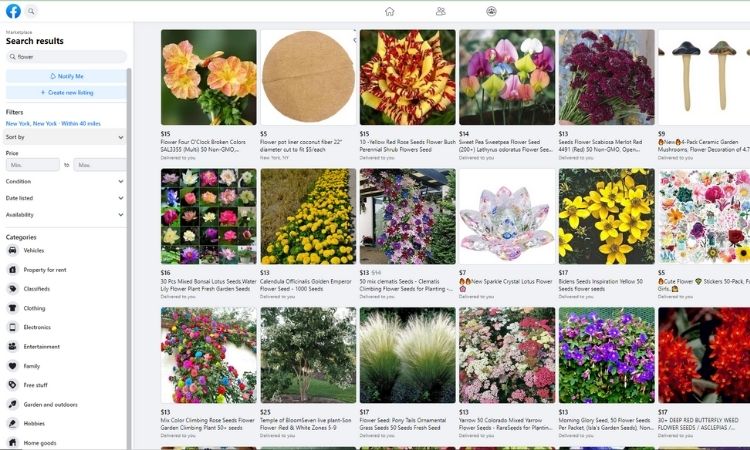 Facebook Marketplace is a meeting point for all small businesses and buyers. As a result, you will find a lot of small florists that sell online through Facebook Marketplace. They advertise what they're selling and the prices. Usually, these florists also include their contact numbers. Therefore, it is possible for you to customize a bouquet or a floral arrangement according to your specs, before placing an order and paying.
3. Hallmark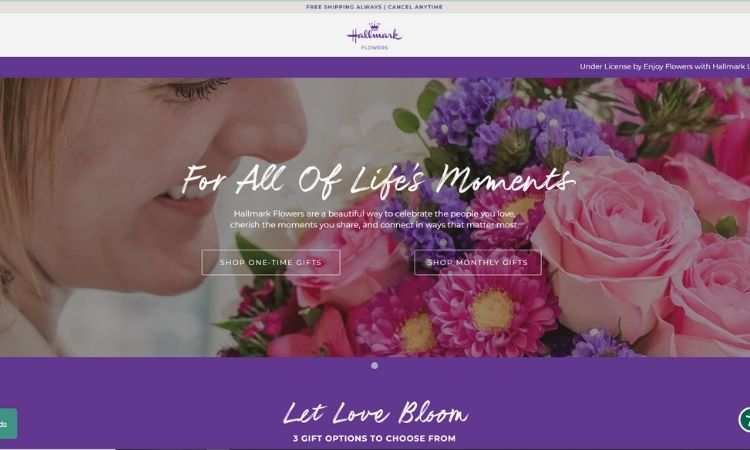 Most people might be unaware that one of the largest gift stores in the USA and a global brand in its own right, Hallmark, also sells flowers. Yes, they do sell flowers through a special website known as Hallmark Flowers. You can order flowers for very low prices from Hallmark. Prices however depend upon the season and variety. Imported flowers can sometimes be cheaper or pricier, depending on the country of origin.
4. Walmart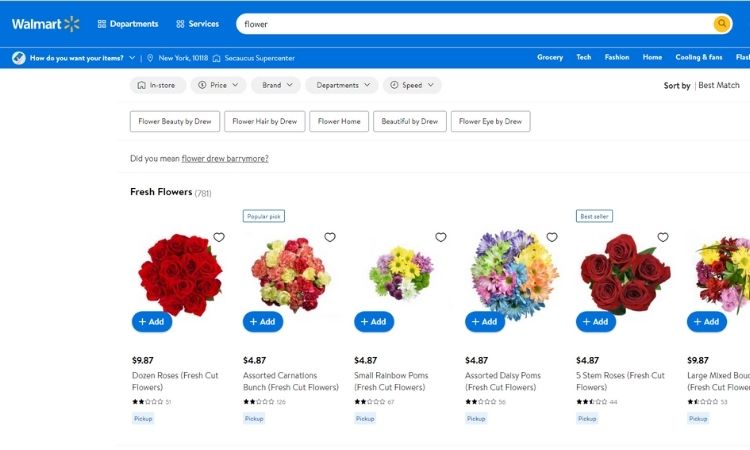 With prices for a bouquet complete with a vase starting from just below $50, Walmart is a superb place to buy flowers for gifting someone on that special occasion or even when they're undergoing treatment at a hospital. Depending on your location, Walmart takes between 24 hours to three days to deliver your order. Therefore, remember to place your order in advance or drive to your nearest Walmart and buy some.
5. Florists.com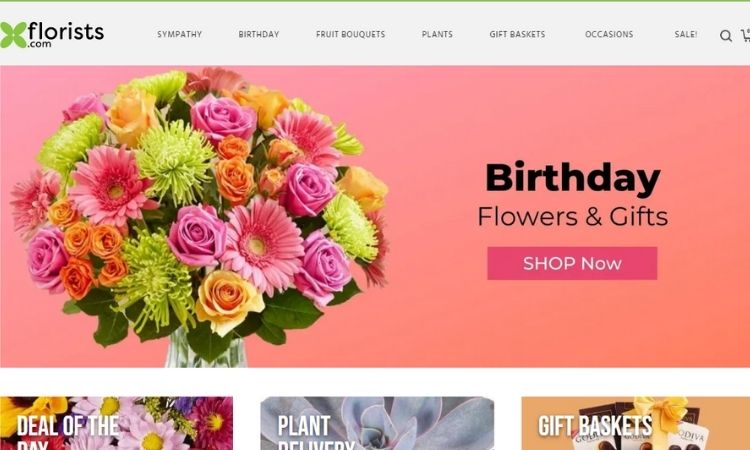 How could anyone miss this simple and truly apt name in the USA? Florist.com is exactly what the name of this website says. It is the largest online store for all kinds of flowers. And the good news is that they offer flowers at really cheap rates. In fact, they always have special offers and promos as well as deals for the day, on their flowers. You can check their website for free delivery options.
6. 1-800-Flowers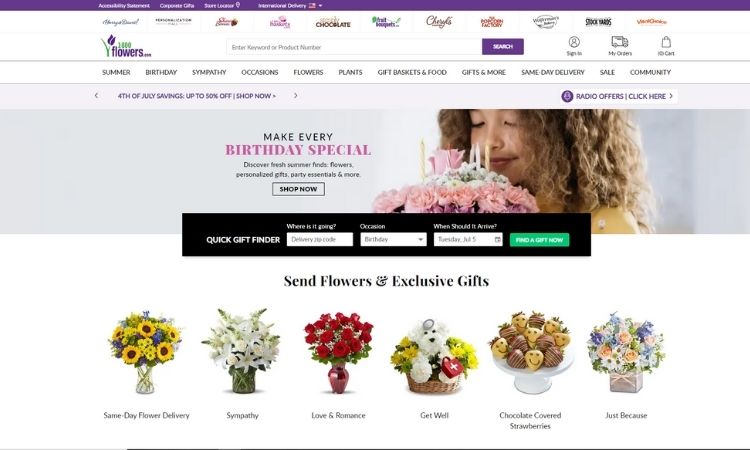 Another very popular store to buy flowers is 1-800-Flowers. They also have an eponymous website, 1800flowers.com. This is a company listed on the NASDAQ and is one of the most respected American corporations. You can call their number 1-800-Flowers or visit their website and place an order. They fulfil your order through their network of local florists.
7. From You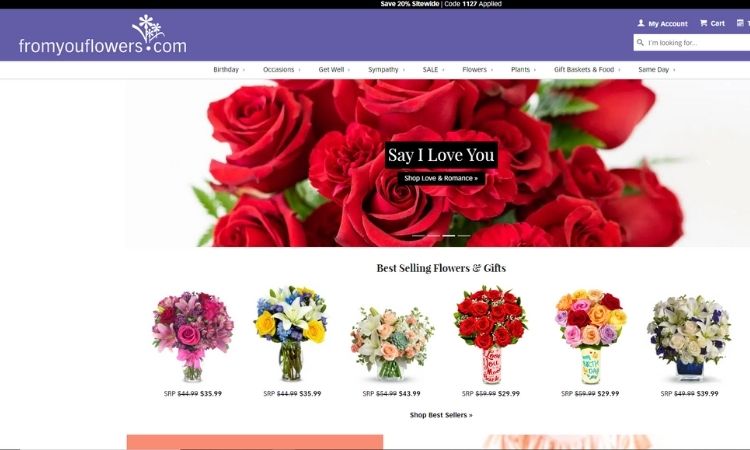 From You Flowers is very popular among college students and those on low budgets to buy flowers. Their prices for a flower arrangement or a good bouquet start at $30. They also allow you to choose the combination of flowers in your bouquet, wreath or other arrangements and usually include a few floral gifts free with it.
From You Flowers is as cheap as it gets in the USA. You can have flowers delivered anywhere in the country since they operate with local florists.
8. FTD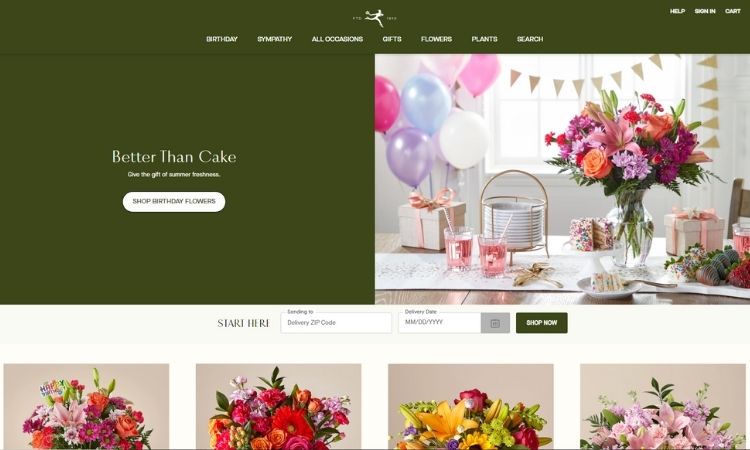 FTD began as a small organization based in Illinois offering cheaper flowers to the public. Today, it has operations across America and some 150 countries in collaboration with local partners and franchisees. Flowers Transworld Delivery (FTD) offers flowers from around the world. It depends on your budget. You can get superb floral bouquets, wreaths and other arrangements with prices starting from $49.99 onwards. They also offer free delivery in most parts of the USA.
9. Roses Only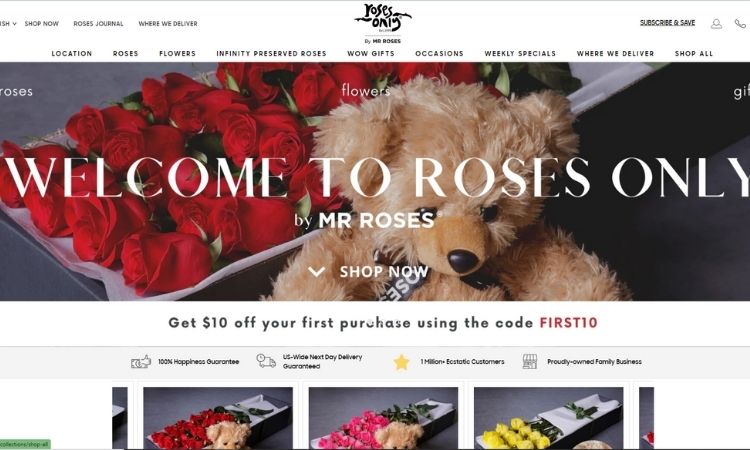 If you're abroad and want to send flowers to someone in the USA, visit the Roses Only website. They deliver fresh flowers within 24 hours to destinations across the USA. They have an eponymous website where you can place orders and also order a bouquet or wreath or other floral arrangements with your specs.
Prices at Roses Only start from as low as $49 for a wreath or bouquet. You can also order chocolate or cake or other gifts if you're sending flowers for a special occasion to greet someone.
10. Think Flowers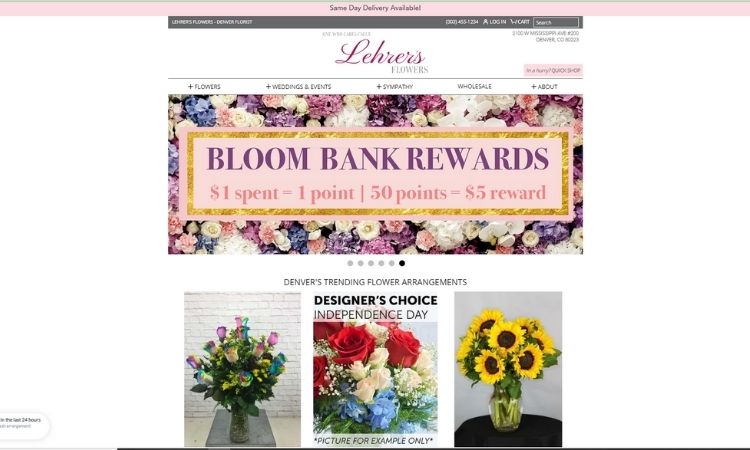 Think Flowers is based in Denver in the wonderful state, of Colorado. The company, also known as Lehrer's has been around since 1920 and has been serving Colorado and the US for decades.
They have some of the best and cheapest local flowers for you. If you're in Denver or Colorado, Lehrer's provides delivery within 24 hours. You can also get delivery within 24 hours outside Colorado since Lehrer's or Think Flowers works with local florists in your area.
11. 1-800-Florals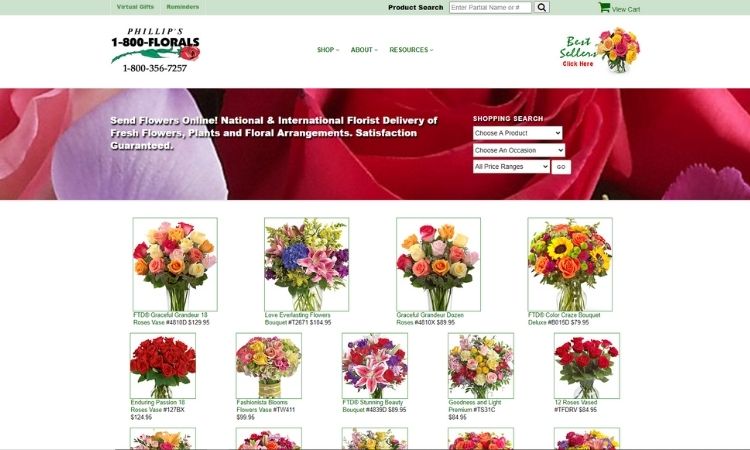 With prices for a wreath or bouquet starting from $29.99 each, 1-800-Florals is one of the best places to buy flowers at cheap price in your area. They deliver across USA and Canada too.
However, in some cases, delivery charges might apply since 1-800-Florals works with local florists in your area. You can also call them up and place an order by giving your specs for a floral arrangement. They usually deliver within 24 hours while in some cases, they deliver the same day too.
Why Flowers as Gift?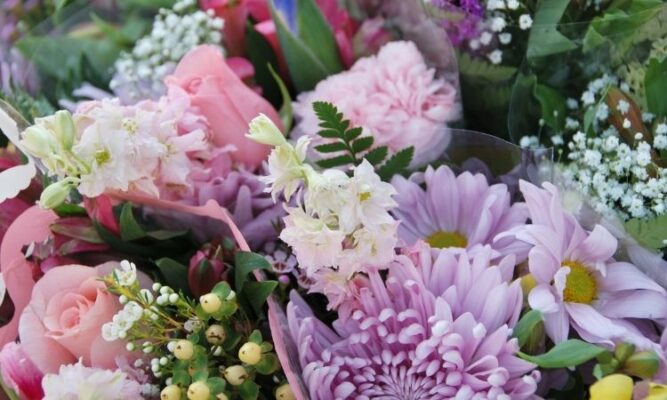 If you're thinking, why should you gift flowers since there're cheaper gifting options available nowadays, here's something to consider.
Flowers are being given as a gift since ancient times. They're used for every purpose, from celebrations to mourning. As a matter of fact, fossilized flowers have been found adorning human remains dating thousands of years, in tombs of the ancient world.
This means that flowers were used for adorning the body or even other practices such as burials, for a long. So, when you're giving flowers for a celebration or mourning, you're simply following an aeons old tradition.
Secondly, everyone welcomes flowers. Nobody judges the price of a bouquet if you give one as a gift to someone. Such flowers are always welcome. And thirdly, flowers also have spiritual significance for most people. They signify freshness while colours denote a specific mood or emotion. For example, a red rose is commonly used to signify love and affection.
In Conclusion
Therefore, the next time you don't know what gift to give, look for flowers from any of these places that I mention on this list.  You can have these flowers delivered to the person that you wish to gift. These online florists also deliver fresh flowers to hospitals and also burial facilities and religious places where a funeral is being held. This means, even if you're unable to attend a celebration or mourning or see someone at the hospital, you can always send in flowers and maybe, a small gift such as chocolate, to show your good wishes. The list will help you for sure