Often, we need some money in a hurry. But we don't know where to get this money. There're also times when we simply can't approach relatives, friends, or colleagues and ask for a small loan. That's because we're shy to borrow money or because we fear their refusal.
However, there's nothing to worry about. That's because they're as many as the 10 best apps in the USA, from where you can borrow a small amount of money. As a matter of fact, they credit the money to your bank account almost instantly.
Therefore, the next time you need some cash immediately but don't know where to find it, use any of these apps and solve your problem.
In this article, I will write briefly about the top 10 such money borrowing apps in the USA for 2023.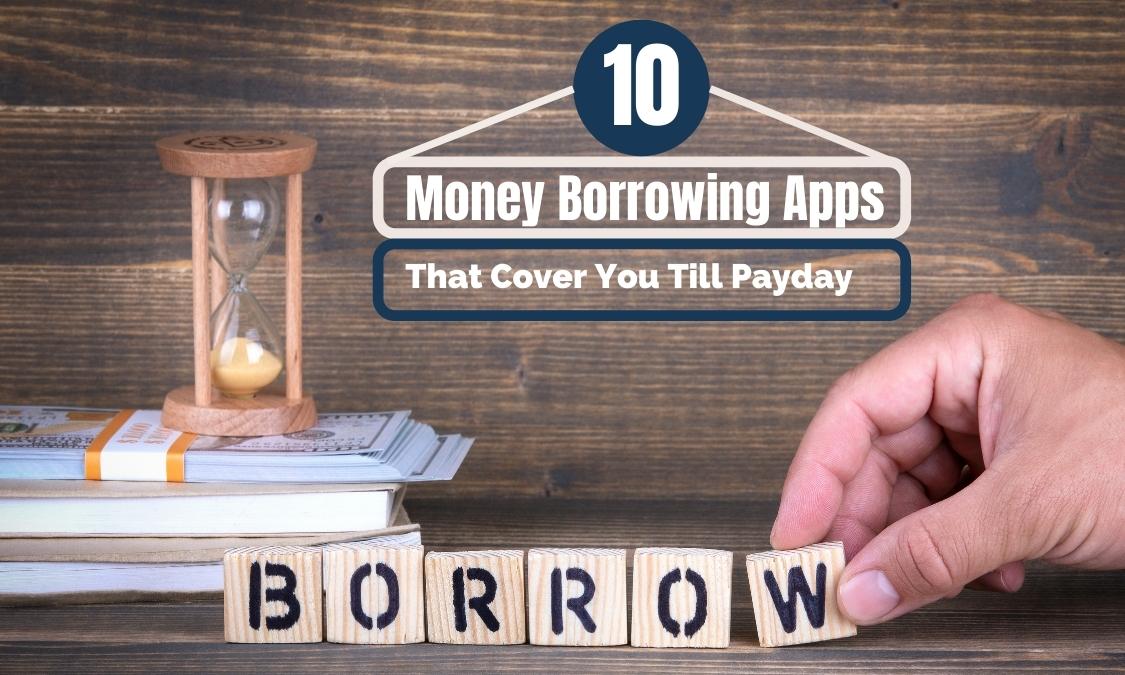 Table of Contents
Top 10 Best Money Borrowing Apps in the USA
Now, before I proceed, here's something that you should know. Each of these apps has different terms and conditions to loan you some money. And they also charge you for borrowing money.
Therefore, I strongly recommend that you read these terms and conditions carefully before applying for a small loan.
Failing to pay these small loans can also damage your credit score. Therefore, ensure that you make all payments on time and avoid any extra charges or other problems.
1. Wealthfront Cash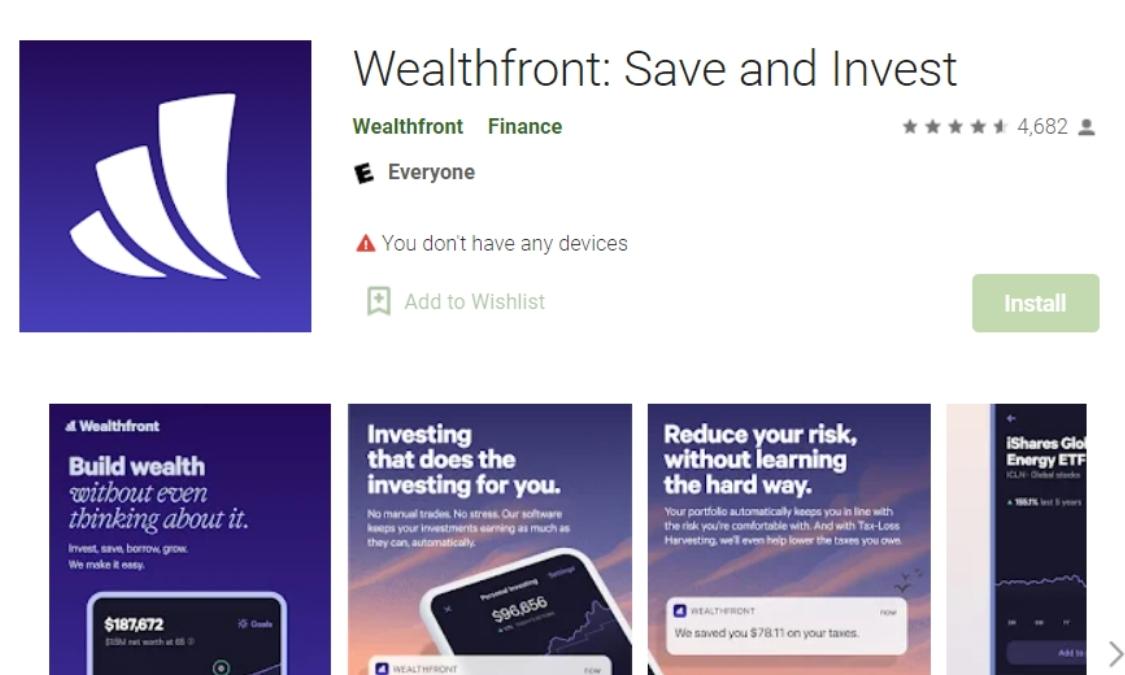 Wealthfront Cash Account comes with a variety of features. One of them is that you can get a small amount of money or up to $250 in advance from them before your payday.
This would usually depend upon which company manages your payroll. However, with Wealthfront Cash, you can get the money at least two days before payday and if you're an investor, you can move the cash easily to your trading account or any other plan.
You can open an account with Wealthfront Cash and avail of these benefits. They also have a Robo-advisor for your savings and investment needs, available free to all customers.
2. Chime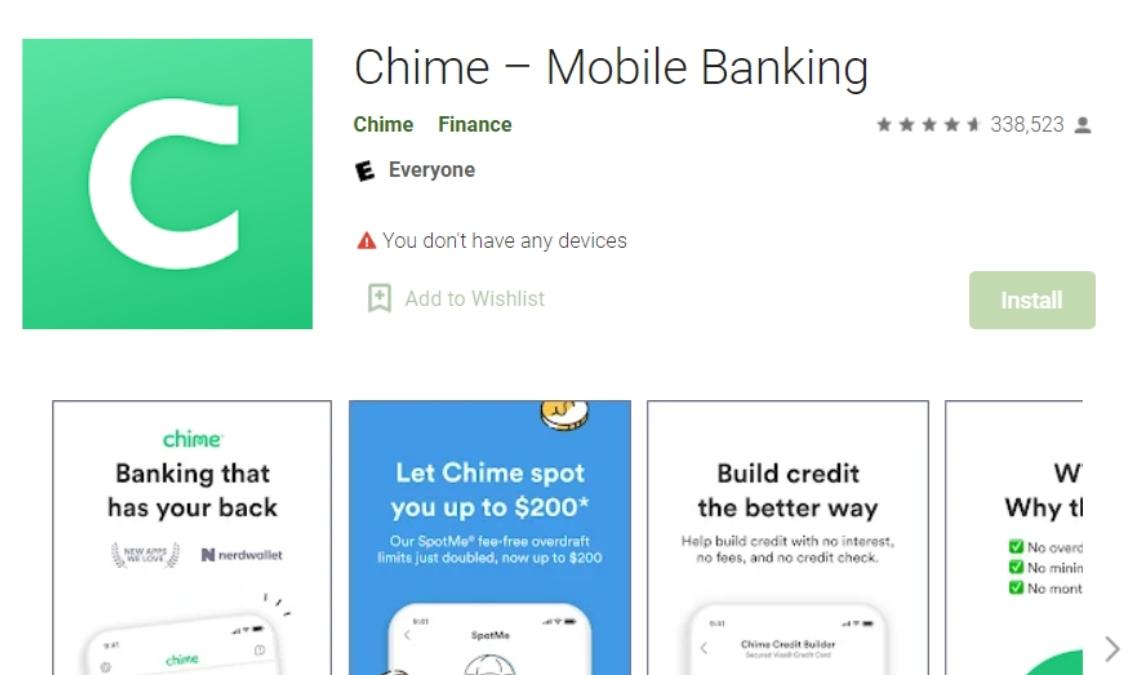 Chime is a financial technology company. However, they allow you to open an account for salary transfers. You can get paid in your Chime account from your employer.
Once you hold an account, Chime issues you their debit card. And when you're short of cash, they offer a $200 cash advance as an overdraft.
The best part of Chime is that they don't charge you service fees or anything else for this service. The money is automatically adjusted when your payment is credited to your Chime account.
3. Empower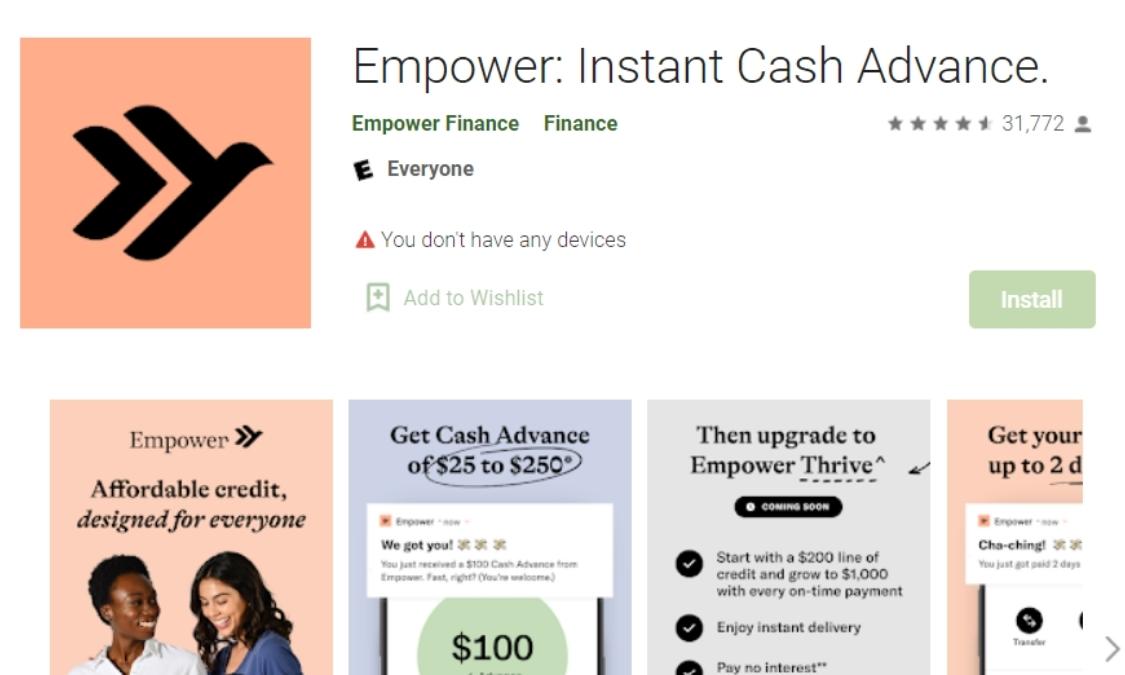 With Empower, you can get up to $100 as a cash advance. You can open an account with Empower and ask your employer to deposit the cash there to avail of this facility.
They issue a debit card too. You can get up to $250 on your debit card as a cash advance. Empower will credit the money two days before your paycheck arrives in the account.
Additionally, they don't charge any fees for late repayment on cash advances. You can also get attractive cashbacks on your purchases made with the Empower debit card.
4. Axos Bank Direct Deposit Express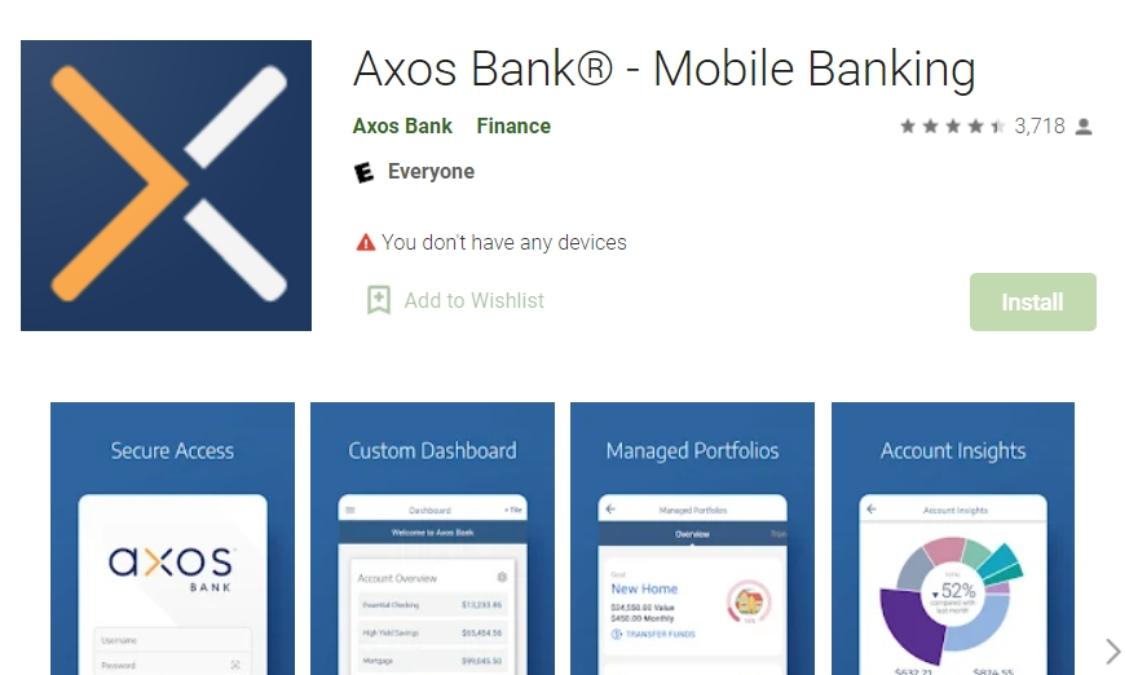 Axos Bank is a proper bank. They have a special account known as the Axos Bank Direct Deposit Express. When you open this account either online or offline at Axos Bank, you get a checking facility and a debit card.
If you're availing of a direct salary transfer to this account, you can gain a lot. They give you the full salary amount, two days before your payday upon request.
They automatically adjust your paycheck against this overdraft. Therefore, there're no fees or other dues. You can enquire with Axos Bank for this account and open one.
5. Earnin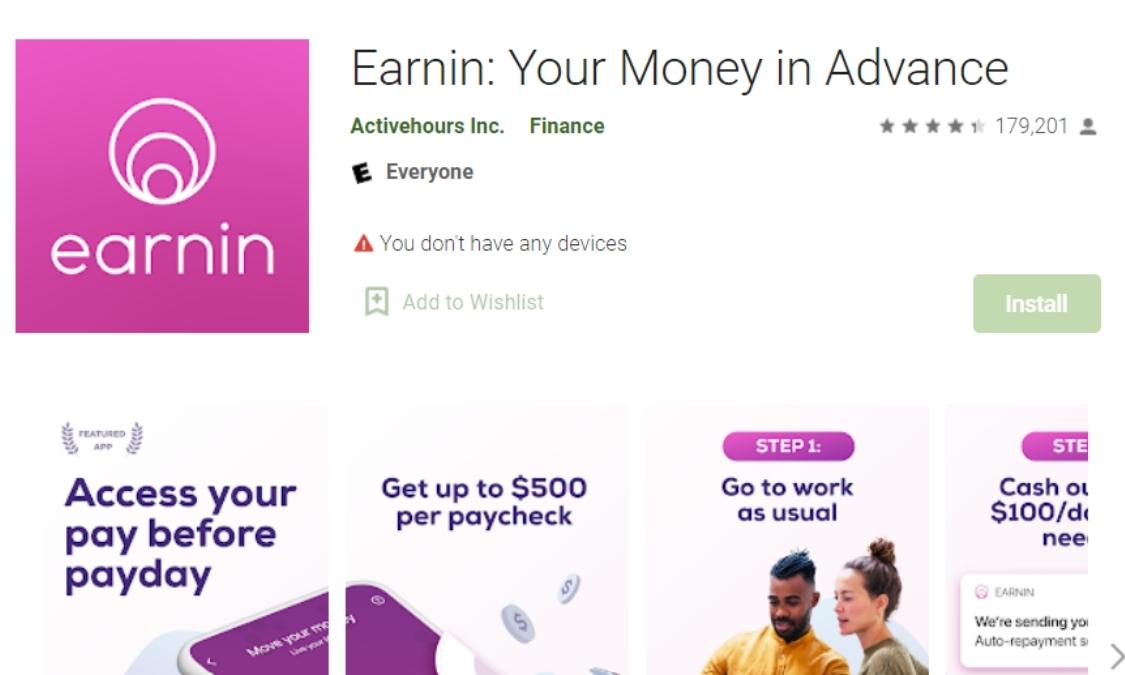 This is a really wonderful app. Because Earnin is an app that helps you cash your pay as soon as you've earned it. Once you download the app, activate it, and register, Earnin will automatically track your working hours.
All you need to do is key in specific details of the nature of your work, your employer, and hourly or weekly or monthly pay. Once the tracking begins, you can request for a cash advance on your pay as soon as the day is over.
However, Earnin will adjust this pay against your actual salary. Therefore, there should be no difference in the salary you mention on the Earnin app and your actual pay.
6. Daily Pay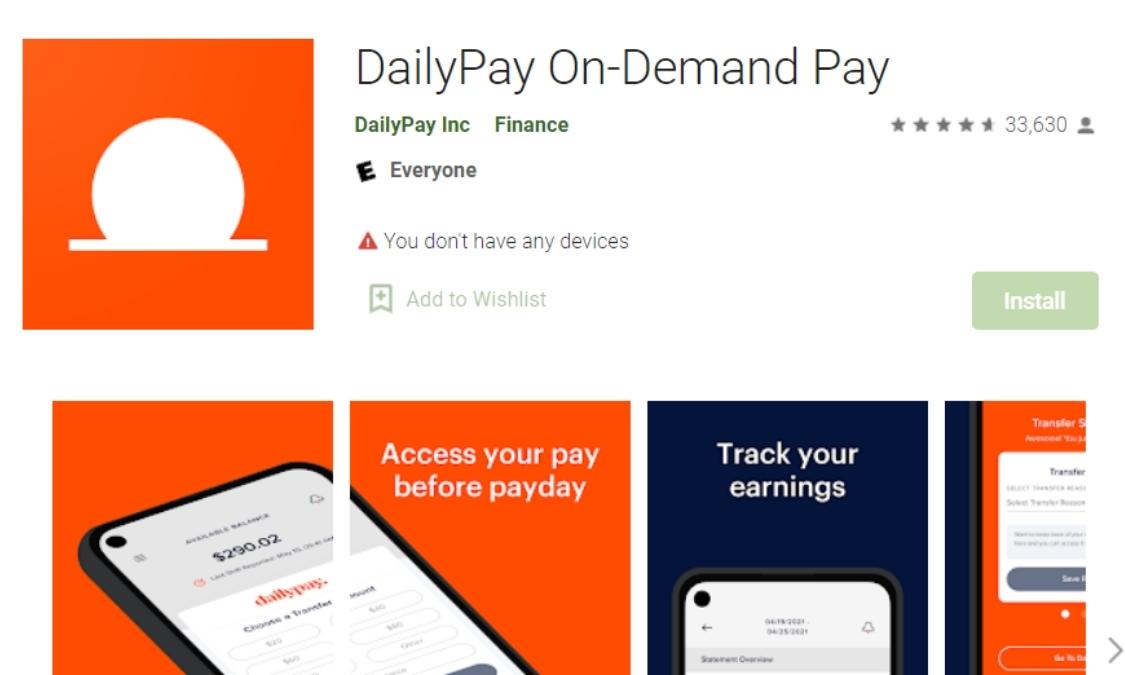 Daily Pay is another ideal app that helps you instantly get your money. Once you download, activate, and register on this app, you have to key in the details of your employment and pay.
You can tap on the app to find out how much money you have earned during the day and, if needed, cash out. They take the money against your paycheck directly.
Daily Pay charges a $1.25 fee for every cash transfer to your bank account. There're no other charges. However, you need to ensure that the cash you take can be repaid from your paycheck. Therefore, it's best to mention your pay when you register on this app.
7. PayActiv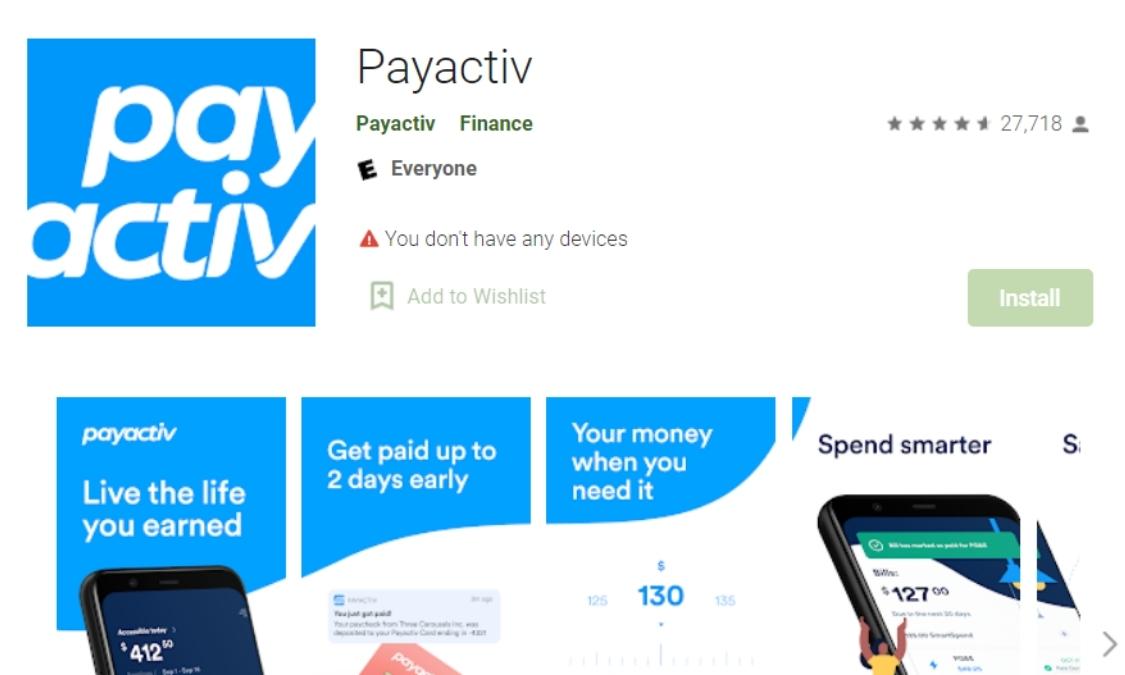 PayActiv also works by giving you cash against your paycheck. In the sense that you can withdraw and use the full amount of your daily wage or the money that you have earned during the week or the month.
The money is taken from your paycheck. PayActiv also issues a debit card, if you wish. With a PayActiv debit card, you can get some attractive discounts at select stores.
Furthermore, PayActiv also offers a free financial planning service for all its users. You can use the debit card and daily cash withdrawal service for a fee of $1 per day, which is reasonable if you always need cash.
8. Dave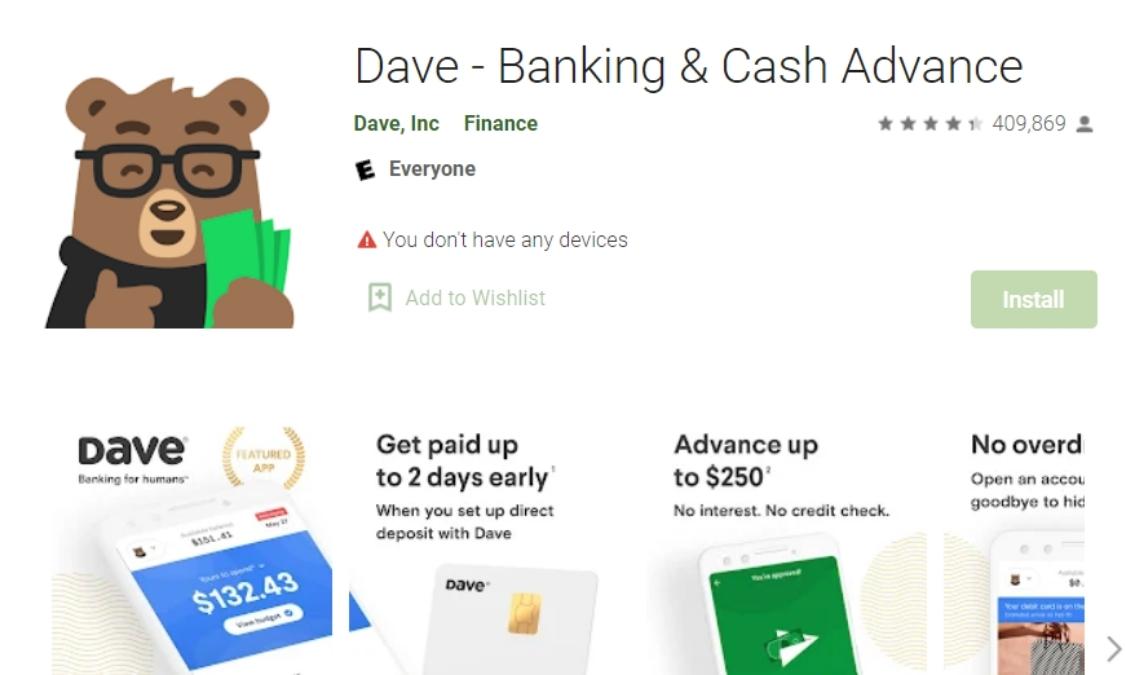 As a matter of fact, Dave ranks as one of the best apps in America for getting cash advances or borrowing money over your paycheck. All that you need to do to borrow money is open an account on Dave.
You can get the amount of your paycheck two days in advance before payday. This ensures that you have enough money at the end of the month, which usually is the time when we run out of cash.
Dave comes with a feature that helps you make a weekly or monthly budget for your expenses. The Dave app will give you alerts when you're nearing the budget or about to cross the set limit.
9. MoneyLion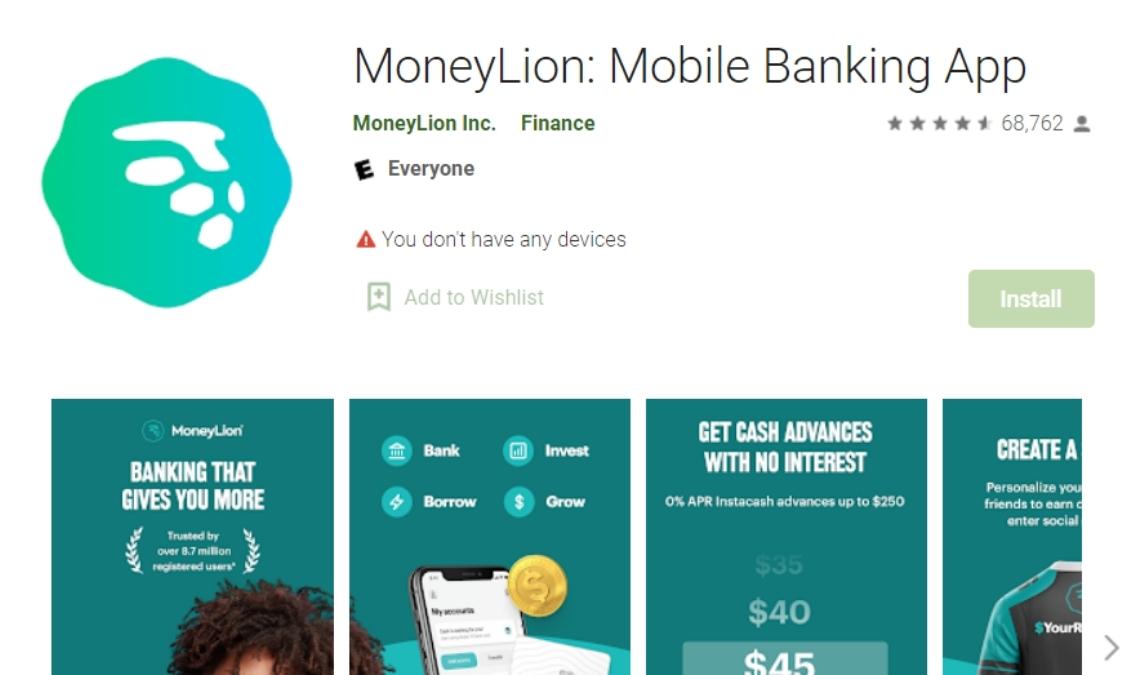 Do you have a poor credit score? That's not a problem with MoneyLion. In fact, you can get up to a $500 advance on your paycheck, even if your credit score is terrible.
You can open an account with MoneyLion for this purpose. They pay you $500 as an advance against your paycheck. This money would be deducted from your paycheck immediately.
MoneyLion also issues you a debit card that offers cashbacks on purchases both online and offline. You can save a lot of money with such cashback.
The MoneyLion Plus account comes with an investment account too. Though it costs $29 per month, you can get $30 per month as cashback by simply tapping on your investment account.
10. FlexWage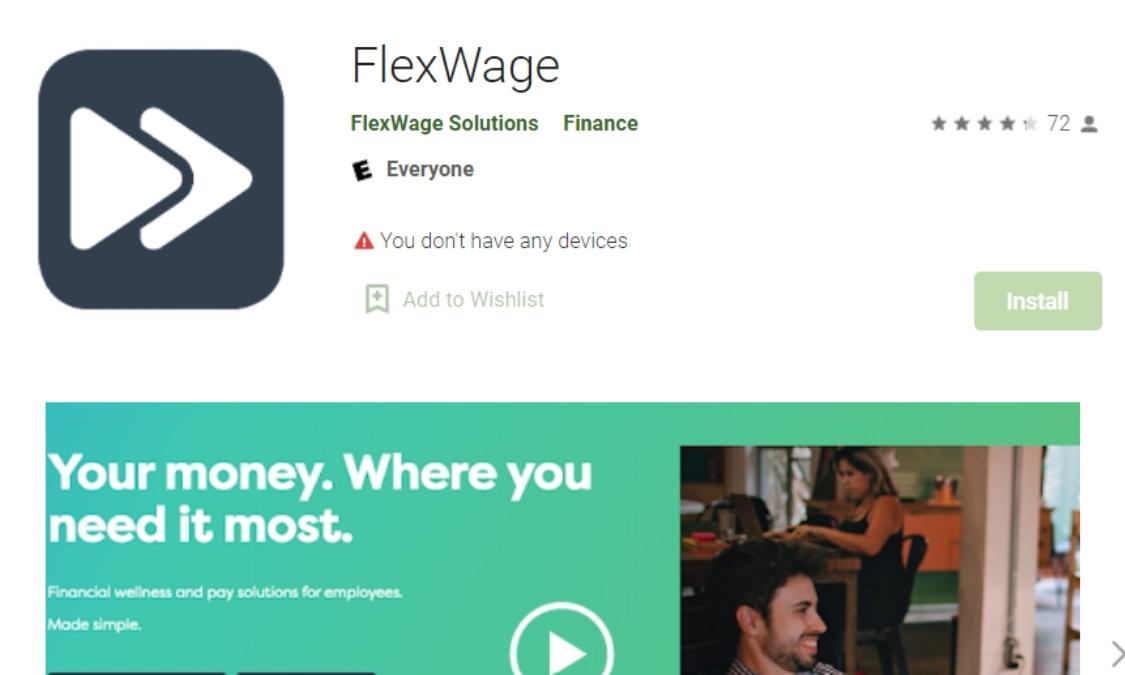 And finally. FlexWage. This is an app and website where you can open an account and withdraw your day's income or the accumulated amount of earnings.
They also issue a debit card, but withdrawals are charged. FlexWage is slightly expensive when it comes to cash advances or borrowing money against your wages.
In the sense that they charge a flat $5 fee per cash withdrawal. However, this is an ideal app to have if you're constantly in need of money and require cash advances against your income.
Wrap Up
Before concluding, I'll add that most of these apps don't require much or any documentation to provide cash advances. It's best to open an account with these companies and request your employer to transfer your wages and salary there. That way, you can save some money on late fees and other charges.
FAQ
Which apps allow you to borrow money instantly in the USA?
There are several apps that allow users to borrow money instantly in the United States, such as Earnin, Dave, Brigit, PayActiv, and Chime. These apps offer advances of up to $500 without any interest or fees, and users can access the funds instantly. However, it's important to note that these apps are not traditional loans, and users should be aware of the terms and conditions of each app before using the service.
Which is a good app to borrow money?
When it comes to borrowing money through an app, some of the best options include Earnin, Dave, and MoneyLion. Earnin allows users to borrow small amounts of money without any fees or interest, Dave offers short-term loans and advance options, and MoneyLion offers personal loans with interest rates ranging from 5.99% to 29.99%. It is important to read the terms and conditions and only borrow what you can afford to repay.
What is the maximum amount I can borrow through a money borrowing app?
The maximum amount that can be borrowed through a money borrowing app varies depending on the specific app and the borrower's qualifications, it can range from $500 to $1000 or more, but it's important to research the app's policies and compare the loan options to find the best fit for your needs.
Can I apply for multiple loans at once on money borrowing apps?
It is possible to apply for multiple loans on money borrowing apps, but it is not advisable as it can negatively impact your credit score and make it difficult to keep track of payments. It is recommended to only apply for a loan when necessary, consider the terms and repayment schedule, and compare rates and fees from different lenders before applying.