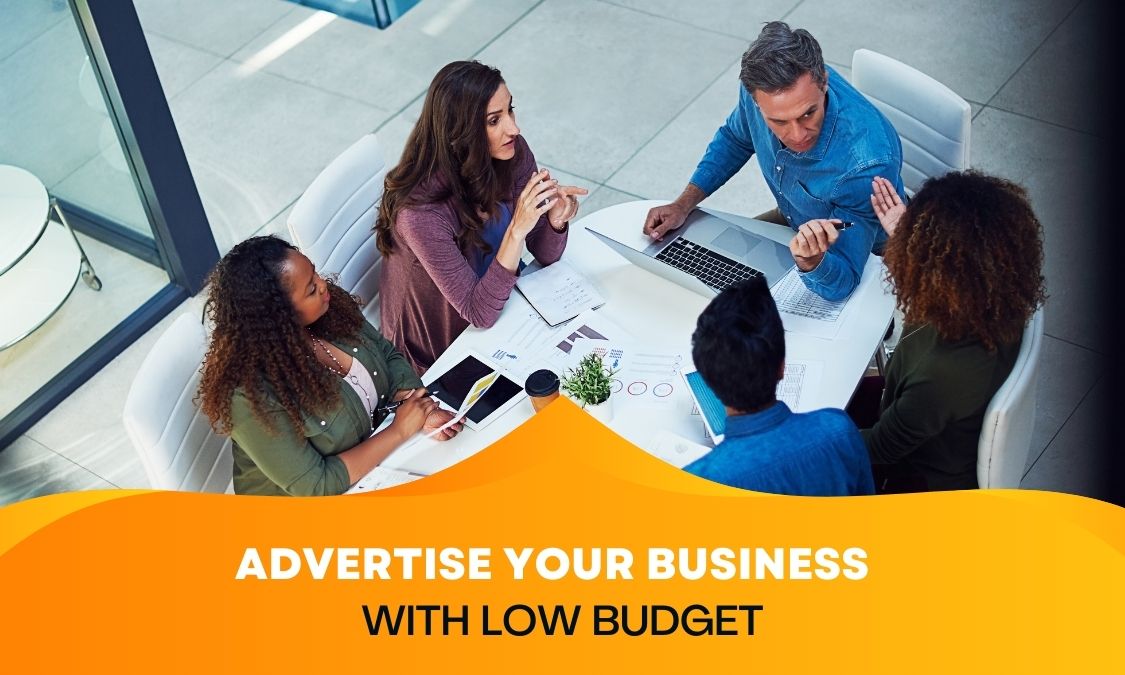 Have you ever tried to tell something private or personal, but someone didn't have time or chose to ignore you? It can be frustrating, right? Now just try telling someone that you own a business. Obviously, most people wouldn't be interested unless it is something of their interest.
These are real-life situations in which it is necessary to advertise your business. However, every business owner knows that advertising can be a very expensive as well as a messy affair that takes a lot of time and effort. There're no easy ways to advertise your business. Yet businesses have to spend a lot of money on advertising.
And, there're several strong reasons to advertise. If you're a business owner who doesn't advertise at this time, continue reading further. Because I will be discussing a lot of things about how to advertise your business with a low budget and the benefits of advertising.
History of Advertising
Let's start with the benefits of advertising.
To understand the benefits of advertising, we need to know a bit about the history of advertising.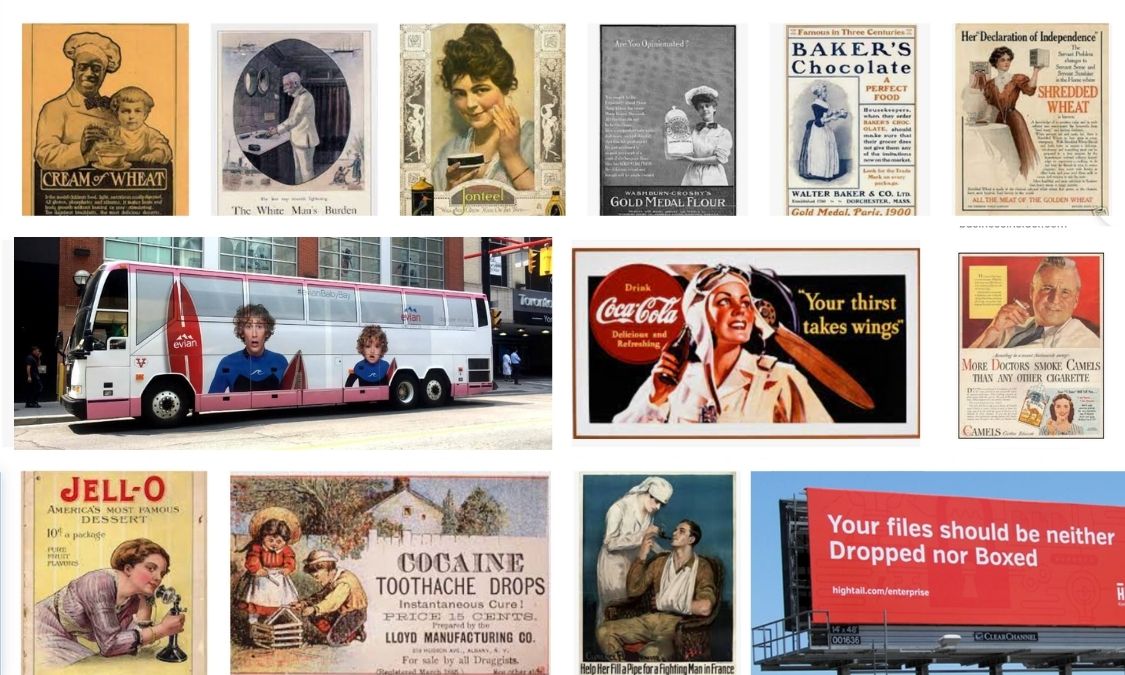 Ancient seals bearing names of the owners or a group of people, or even a caravan of traders, have been found in ruins and remains of various ancient civilizations, from South America to India, Africa to China. Ruins in Pompei, Italy, also show medallions, seals and tablets that apparently were used for purposes such as informing people about something. The history of advertising dates back to about 2000 BCE.
In later ages, people used runners and heralders to inform people about everything from a death of a person to a proclamation by the ruler, the arrival of traders or the availability of some goods.
Modern-day advertising, as we know it, began in the 15th Century AD and became popular in the 16th Century AD, as the printing industry evolved over decades and began publishing newspapers and other periodicals. Around the same time, streetside advertising also began appearing in many parts of the world.
During the late 19th Century AD, vehicles such as buses, horse-led carriages and others became a medium for advertising, as large ads were painted on their chassis.
Later, with the advent of radio and TV in the 20th Century AD, advertising moved to another dimension. These electronic ads were supported by electronic and digital displays.
By the year 1990, a lot of advertising had also moved online, as the Internet became popular around the world, and companies found it to be a superb resource to reach people everywhere. Ads are also found on SMS messages, WhatsApp messages, ringtones of mobile phones and many other things.
Some practices that continue today are heralders and runners, printed ads, advertising on vehicles, radio, TV and the Internet as well as streetside and indoor ad displays.
Benefits of Advertising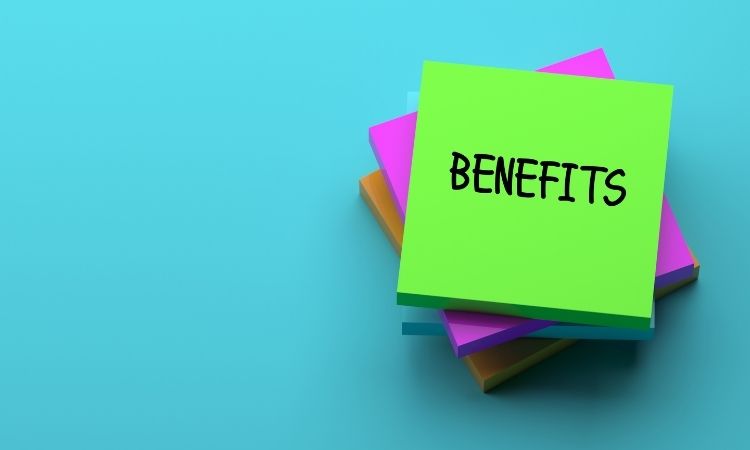 This would make anyone wonder why would even ancient civilizations have advertising or why would people as early as the 1500 AD needed advertisements?
The answer is simple: To reach a large number of people.
As a matter of fact, advertising is nothing but a message. It is a message that informs people that something that might help them is available and where they can get it. That something can be a service or product or even a person such as a celebrity or a politician or religious leader or even to nab a criminal fleeing justice.
Therefore, the benefits of an advertisement are as follows.
1. Message to the Masses: Obviously, a business owner can't go to meet individuals and inform them about their business, brand, product or service. Hiring workers to meet all individuals can prove extremely expensive, ineffective and impractical. Advertising helps businesses to overcome these hurdles. With a single ad, they can pass a message and information to hundreds or thousands of people without much effort.
2. Marking a Presence: Surely, you have seen even the most famous brands in the world advertise their products or services. Why's that? They have been around in the market for over 100 years?
The reason is simple. These companies want to mark their presence in the market. People usually tend to forget a brand after some time. Hence, advertising helps a business to mark its presence in the market while letting people know that a specific product or service is available in their area.
3. Creating Awareness: Advertising helps create awareness about something. Advertising is also useful for giving information. As a matter of fact, all public awareness campaigns warning people to stay safe during the Covid-19 pandemic were done in the form of ads.
Governments, healthcare authorities, and public and private sector organizations used ads to caution people to stay home, maintain social distancing and take other precautions. At other times, ads are used by companies to create awareness about the benefits of using their brand or service.
4. Finding Something: Ads are also widely used to find something. A good example of such ads is lost and found ones, which can be seen often in newspapers or even a few websites. And those alerting people to look out for some wanted criminal fleeing from justice.
However, all ads, in general, are made to help people find something useful that they need and, where possible, buy it. These types of ads are most common- buying, selling or renting homes, vehicles and other stuff.
5. Generating a Temptation: And finally, ads also generate temptation among people. They're meant to tempt people to dig into their wallets or purses and spend on buying a product or service provided by a business. Think about it: how many times have you been tempted by an ad?
For example, the ad carrying a photo of a mug of chilled beer with condensation dripping is a welcome sight to anyone struggling in the heat, and it tempts them to have the beverage. A child would want to buy breakfast cereal made in the form of alphabets or toys or animals and other such fancy things. The maker of these cereals uses the shapes of these breakfast cereals as an advertisement.
Size of Advertising Industry in the USA
Considering these and more benefits of ads, it's natural that all businesses will use advertising to promote themselves. This means advertising is indeed big money.
A total of $285 billion were spent on ads across the USA during the year 2021, according to Statista, the European portal. Of this, some 36 per cent of spending was on digital ads or advertising over the Internet. The largest portions of the digital advertising market were taken by Google, at 28.6 per cent of the overall figure and Facebook at 23.8 per cent of the overall figure, according to various sources.
The biggest spenders on advertising are, of course, the largest businesses in the USA and the world. That's because they have enough budget to advertise on all sorts of platforms. This puts smaller businesses at a severe disadvantage. Since smaller businesses don't have as much budget as larger ones, business owners wrongly believe they cannot advertise.
However, it's a myth that small businesses can't advertise effectively. In fact, there're lots of ways to advertise your business with a low budget, if you wish.
In this article, I will be discussing how to market your business with a low budget.
Best Ways to Advertising Your Business with a Low Budget
As a small or even medium business owner, I will assure you that it is possible to grow your business with a low budget too. I will discuss in brief some 50 best ways to advertise your business with a low budget. These include both online as well as offline ways to advertise your business.
You need to be creative and think out of the box to grow your business in 2022.
1. Create Facebook Page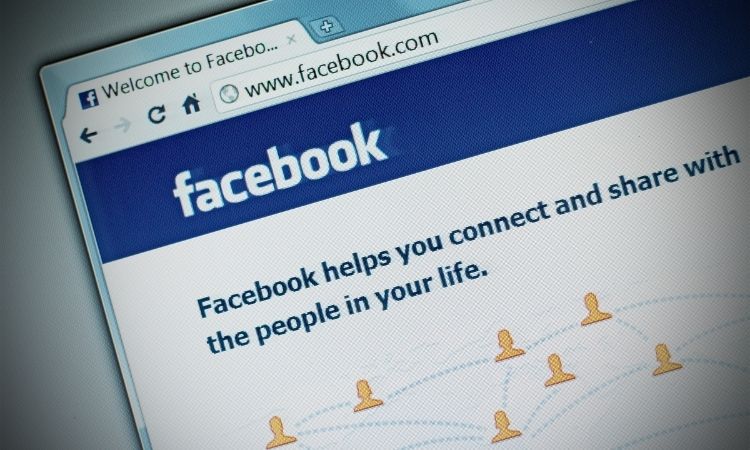 Creating a page on Facebook is simple, easy and also inexpensive. Here, you have two options. The first is to create a free page if you already have a personal Facebook account. That's because Facebook allows all users to create as many as nine different pages free of cost.
You can include a contact number and also offer the online messaging function with the free Facebook page. You can post ads for your business or even promote products and services. With over 2.86 billion users worldwide, Facebook is a superb resource you can't afford to miss for advertising your business.
2. LinkedIn Profile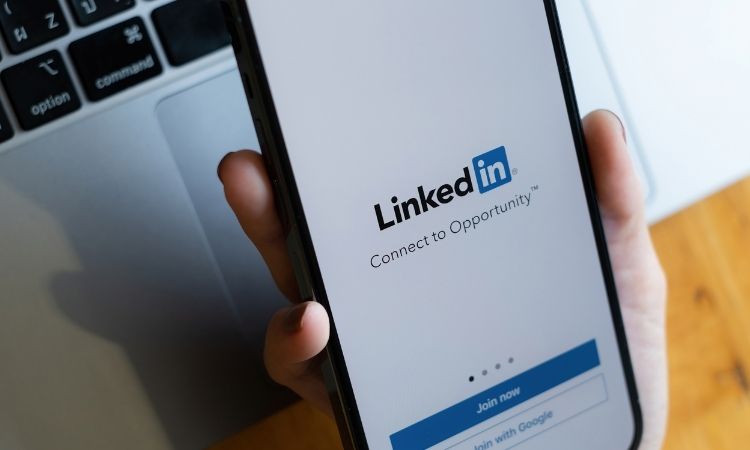 LinkedIn is the single-largest portal in the world that helps professionals network with others. There're also millions of businesses that use LinkedIn to reach potential customers. As a matter of fact, LinkedIn allows you to open a company profile. This is a valuable resource to reach people too.
In fact, you can also advertise job openings at your business on LinkedIn. Create LinkedIn posts daily or at least regularly. You can post an ad or a picture or write an article or even upload a small video on LinkedIn and get noticed by people.
3. Instagram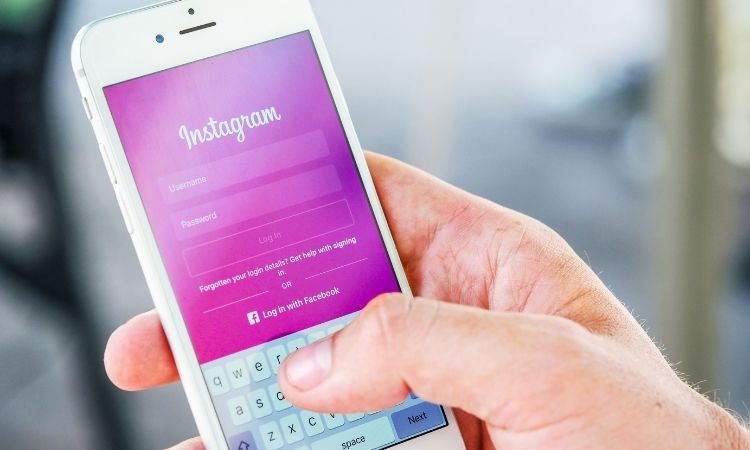 Instagram is one of the most popular social media websites and apps in the world. It has over a billion users worldwide. With more than 170 million users in the USA, you can imagine the audience that any business would get by advertising on Instagram.
Creating an Instagram account is also free. They provide a business or premium account too, but that's not really necessary. Here you can advertise your business for free by posting superb videos, audio files and pictures or even ads on your Instagram page regularly.
Also read: Simple & Fun Ways to Make Money On Instagram
4. Pinterest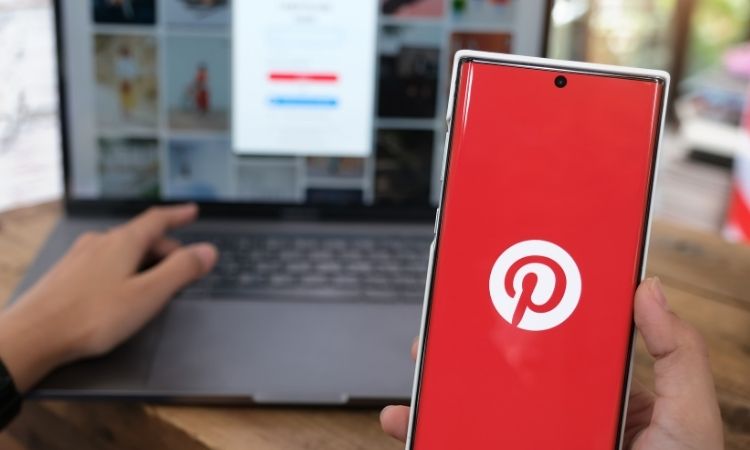 Pinterest is yet another website and app where you can advertise for almost free. They have over 433 million users in the world, with most of them located in the US. You can create a Pinterest account and upload photos, videos and GIFs of your business, its products and services.
5. Snapchat
The Snapchat app has a feature that allows you to create an ad and launch campaigns almost immediately. Snapchat is also one of the most famous social media platforms in the world.
They have some 233 million users, which is expected to rise to 250 million by the end of 2022. Photos, text content and videos or ads can be easily uploaded and shared through Snapchat.
You can add or remove from the content uploaded on Snapchat anytime or even boost an ad campaign to grab more audience during peak hours at a small fee.
6. WhatsApp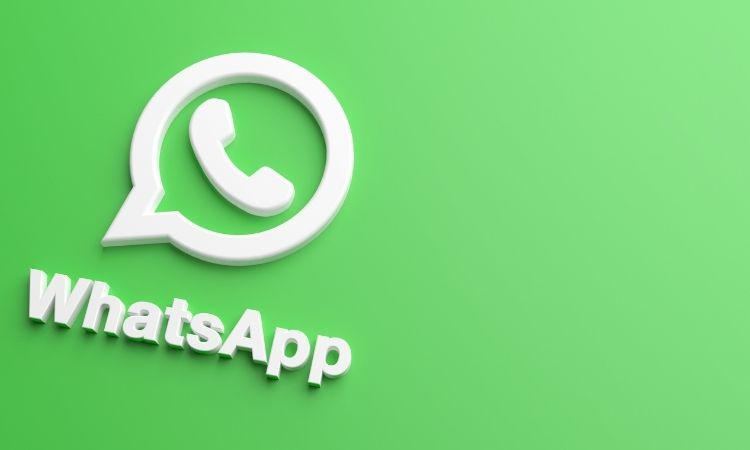 Nowadays, you can see a lot of big and small businesses using WhatsApp to get their message through to customers and the public. This helps them to generate leads and bag more clients.
Obviously, two billion users of WhatsApp are a big market for any business. And WhatsApp is an instant messenger. This means leads can contact you almost instantly or whenever they need.
7. SMS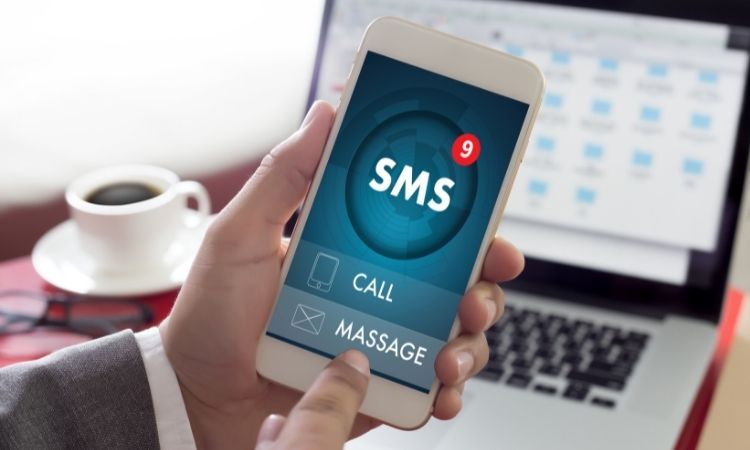 If you think that Short Messaging systems or SMS text messages are outdated, think again. In May 2022, about 200 billion messages were sent to some six billion mobile phone users across the world. Some 98 per cent of all mobile phone users open SMS messages from businesses to check good offers.
In fact, by the year 2025, the number of SMS messages sent by both individuals and businesses is expected to rise to at least 260 billion. You can easily get the software and paid bulk SMS service to send ads to prospective customers. Additionally, also send SMS to your existing customers.
8. Email Marketing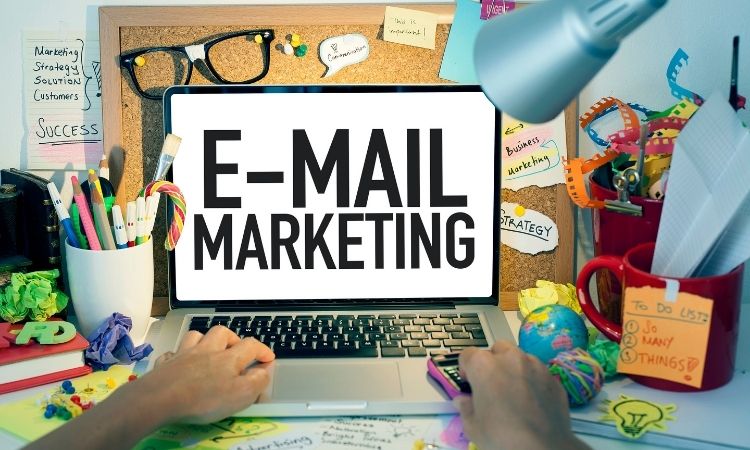 Email Marketing is one of the most popular ways to promote your business. Statista estimates that 333.2 billion emails will be sent in 2022, while by 2025, the figure will rise beyond 375 billion worldwide. A lot of business owners wrongly believe that email marketing is redundant and old.
No, it's not. Email marketing remains as relevant in 2022 as it was during the mid-1990s. People love reading emails from businesses if it concerns them or their interests. You can advertise your brand through email marketing. Software & tools that make bulk emailing & autoresponder are also available for a small charge.
Also read: Tips to Build a World-Class Email Marketing Strategy
9. Twitter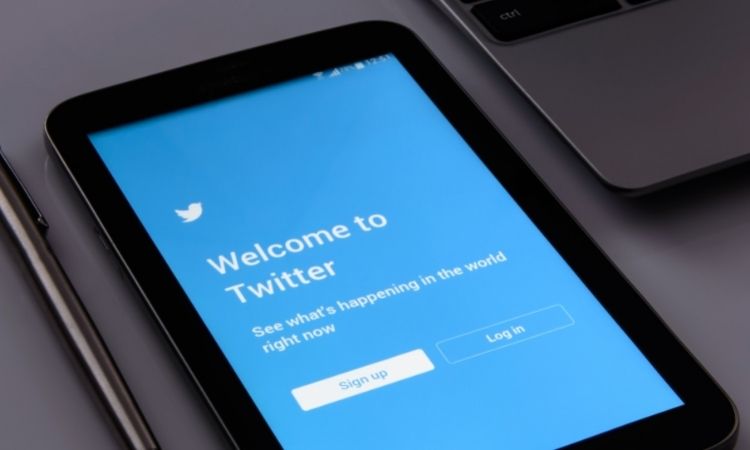 Twitter ranks as the most popular microblogging platform in the world. In 2022, the mega-billionaire Elon Musk bought it from its previous owners. Twitter also became famous for banning former US President Donald Trump from using his account after the 2021 siege on the White House.
Twitter is used by millions of businesses worldwide to send out small ads, information about the company and other details. Twitter has some 290.5 million users worldwide. This is a free but superb advertising medium for your business.
Also read: Excellent Ways to Make Money On Twitter
10. Quora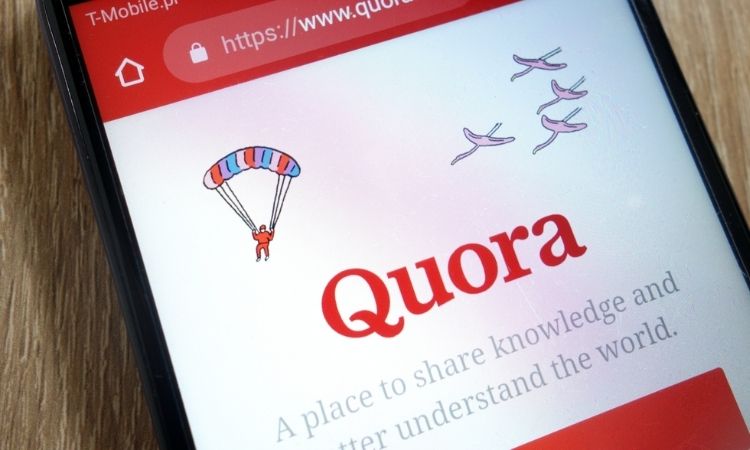 Broadly speaking, Quora doesn't permit anyone to post ads as such. Yet, a lot of people do that by answering questions about their field and attaching photos with logos of their business and brand.
Quora has about 300 million monthly users. With about 20 per cent of all Quora users living in the USA, you can explore this online community for advertising free of cost. By helping the community with answers, you also generate goodwill as well as leads for the business.
11. Leaflets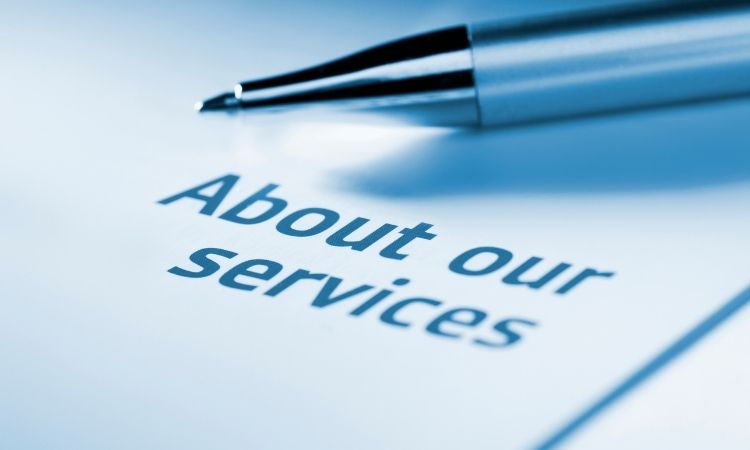 Now coming to offline advertising techniques that can be useful for marketing small businesses. The first on my list are leaflets or small ads with lots of details about your business.
These are usually printed on both sides and given away by students or other persons in crowded public places. Often, people fold these leaflets and retain them if they find something interesting.
12. Newspaper Inserts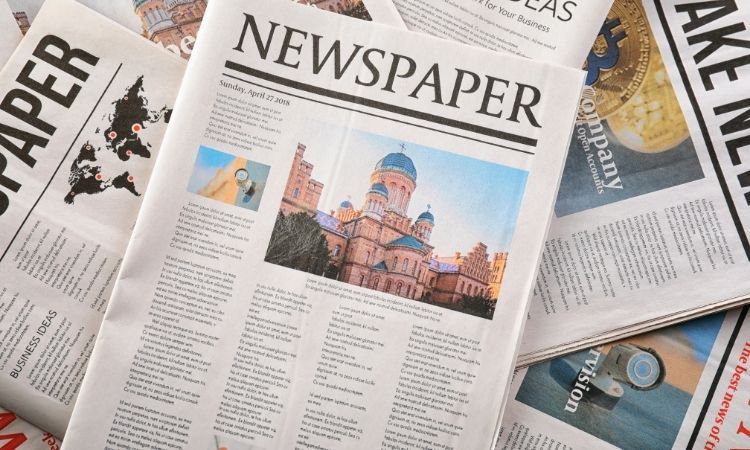 One of the oldest forms of advertising for cheap is using newspaper inserts. This means getting your ads printed on paper and requesting a paperboy to insert them in a newspaper while giving them to customers.
Since such inserts reach home and office, they're seen by people and could create an impact on them your business. These are inexpensive to print and cost much lesser than conventional newspaper ads.
13. Community Radio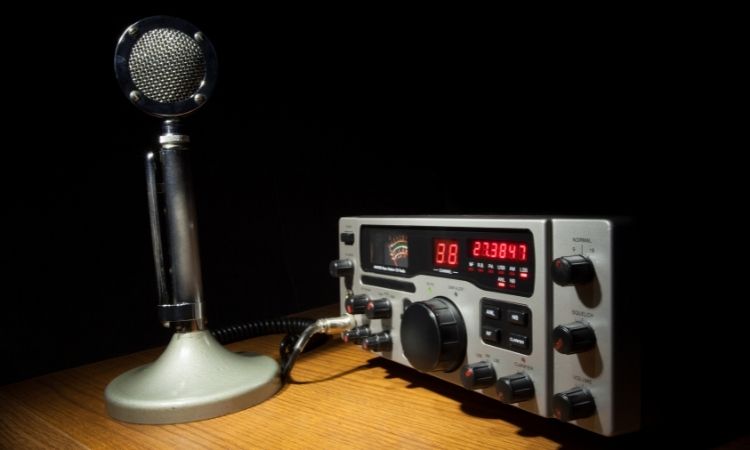 Community radio stations are the cheapest for electronic ads. They charge a fraction of the money that national or large radio stations charge for an ad. If there's a local community radio station in your area, it's possible to advertise the business on a low budget.
14. Signboard in Garden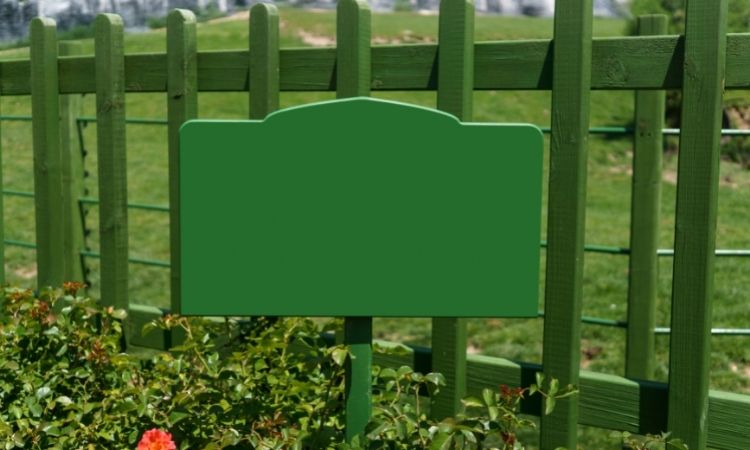 It is the best way to promote your business locally, and it is also the cheapest advertising idea. If you're living in a house with a garden, it's possible to fix a fairly large signboard announcing your business.
In some cases, you might require clearances from civic authorities or even the community where you reside. However, these are not a problem if you really want to advertise the business.
15. Car Vinyl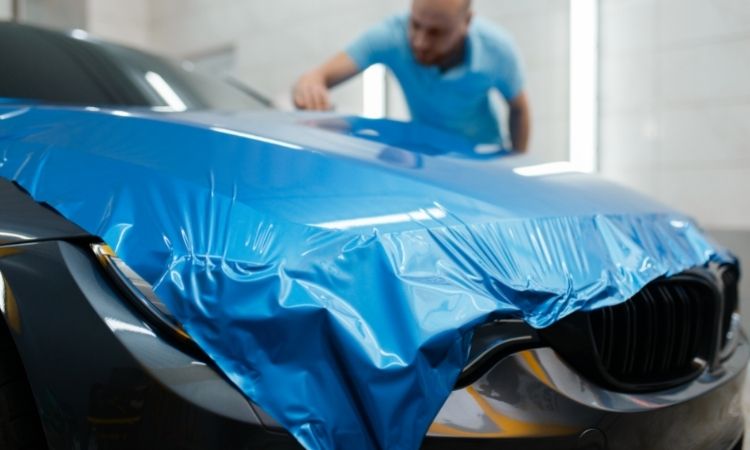 Make a vinyl for your car advertising your business. This vinyl can cover the whole car or a part of it. This system of advertising is common with taxis. In fact, a lot of people in the USA get money to drive their car because some business uses it for advertising and put a vinyl with the owner's permission. You can also get paid to advertise on your car.
16. Advertise on Buses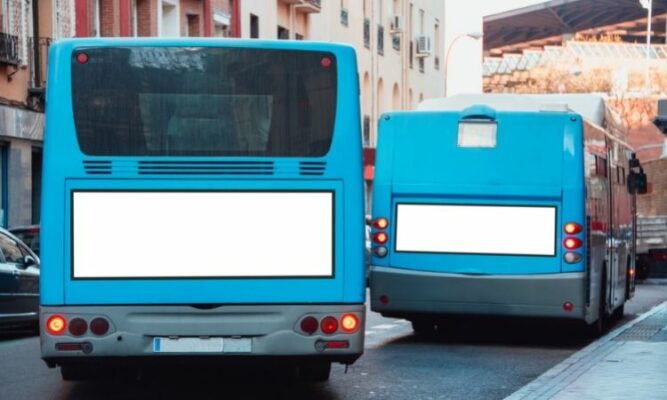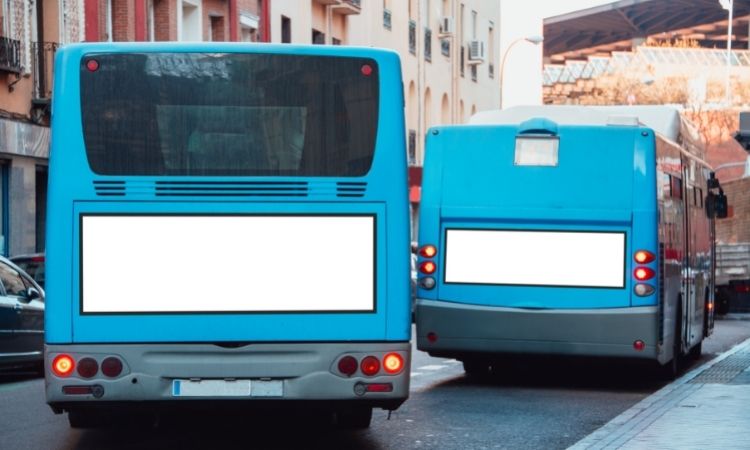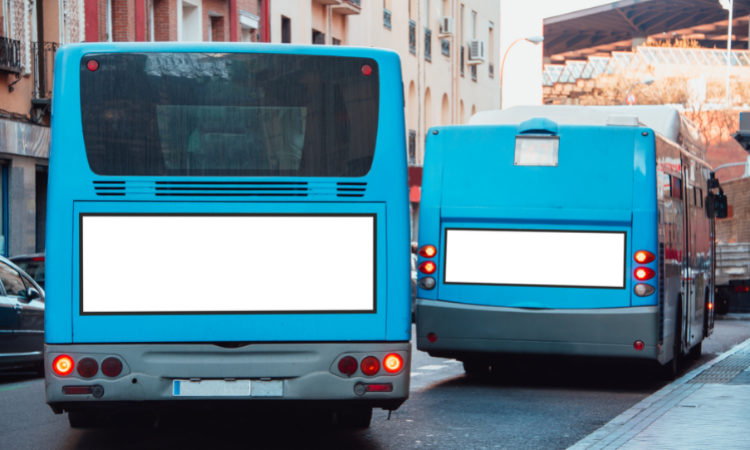 In places where there's city transport, you might be able to get cheap advertising options. And that's by sponsoring stickers for no smoking and other similar ones that you see on a bus. You can advertise your business somewhere on the sticker or board.
17. Advertise on Cabs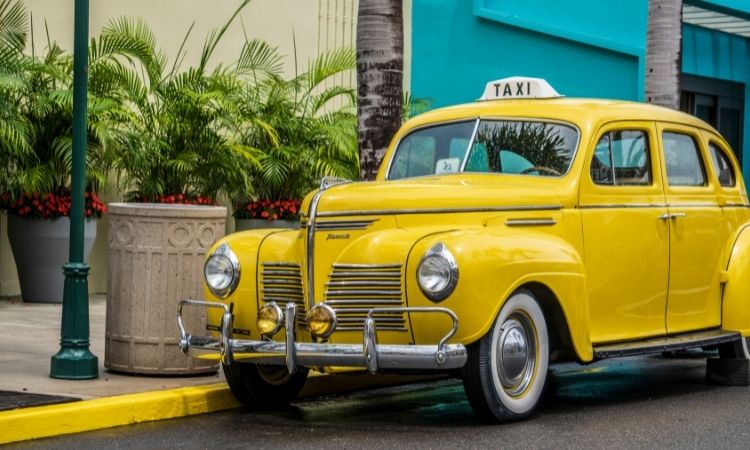 Here I'm not referring to Uber or Lyft. Instead, I am speaking about individual cabbies and smaller fleet owners. They would be happy to lend you some space on their vehicles for advertising your business. Depending on your needs, you can decide the area where your ads should be seen and select a cab that operates there.
18. Billboards
Billboards are the best form of advertising. In some places, you might be able to get a cheaper location to fix a billboard. This can prove very useful to advertise a business with a low budget. However, ensure that you have enough traffic in that area or pedestrians. There's no point in putting up a billboard in a deserted or lonely spot where nobody would see it.
19. Sports Grounds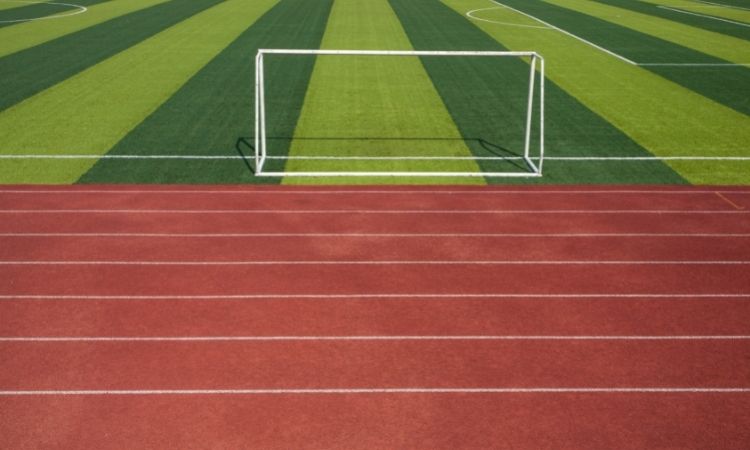 You might be able to display a banner at a sports ground when the local school or college team is playing. To do that, you will require permission from the local team or the college or school. They might ask you to provide sponsorship for the event. If it is within your budget, take such an offer.
20. Community Places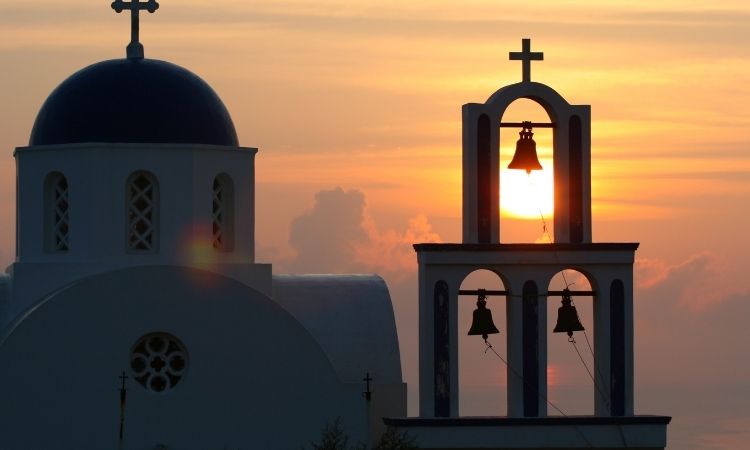 Shrines and community halls often receive a lot of visitors. This makes them ideal locations to advertise your business with a low budget. Take permission from their managers to see what can be done to showcase your business to their visitors. They might ask for a small fee or donation and nothing else.
21. Attend Community Events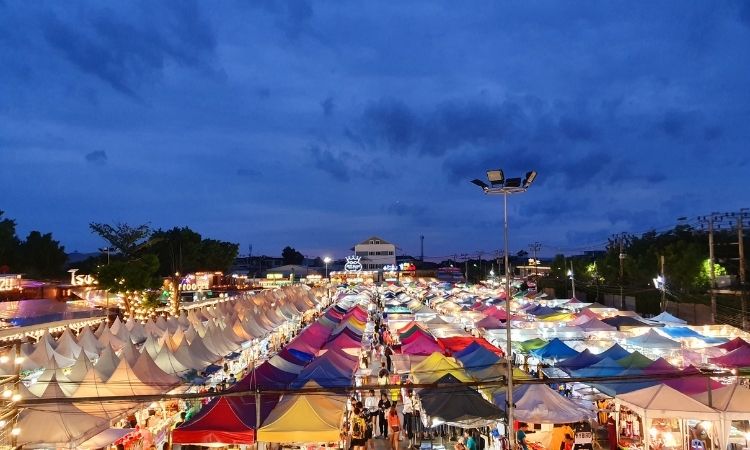 Attending community events is the best way to promote your business for free. However, to do that, your business should be of interest to the general public and not some esoteric industry. I mean, if you're selling machines or chemicals for some industry, there's no point in promoting them in a community even where no such persons would be interested in your wares.
22. Sponsor T-shirts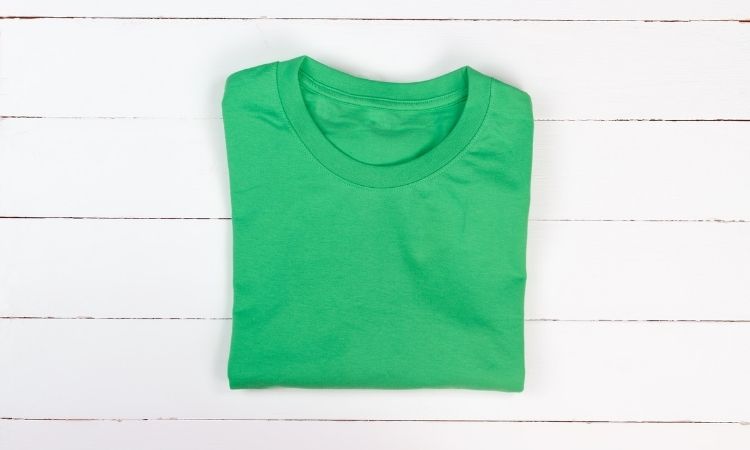 As a matter of fact, T-shirts attract a lot of attention from people. You can advertise on T-shirts. Get a few of these printed with your company logo and some other details. Give them away free to people who would wear the T-shirt. This way, you get a lot of mileage for a small cost. Also, make sure to wear one yourself.
23. Merchandise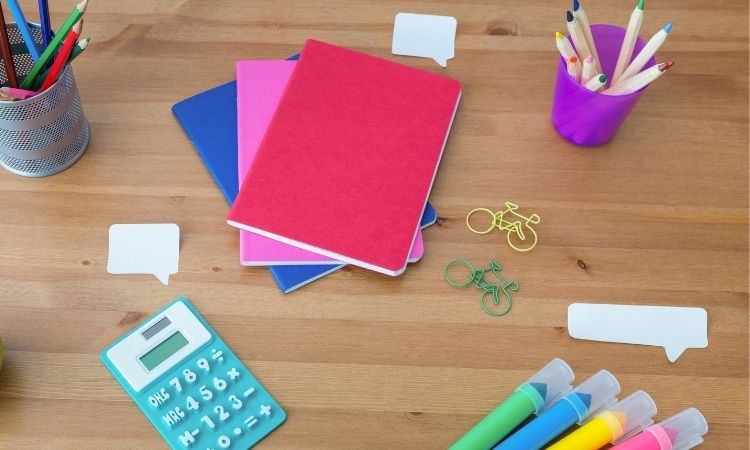 Free merchandise such as keyrings, pens, lighters and mugs attract a lot of people. And these are cherished too. Have a few made and ensure they reach the right places where your brand would be noticed and also get some attention. A lot of companies give away such free merchandise to make their brand known.
24. Amazon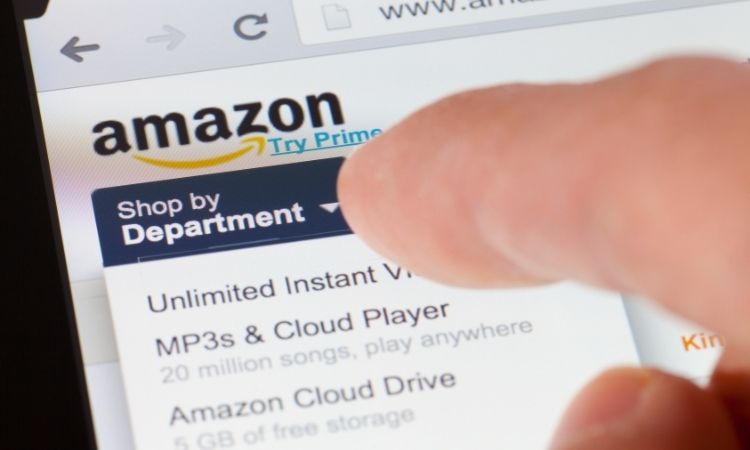 You might wonder how you can advertise on Amazon? The answer is simple. Actually, you can advertise for free on Amazon if you're selling something that can be useful to a large number of people. Amazon allows you to create your own online store only for people to view your products. Also, when you sign up as a seller on Amazon, your brand becomes visible through the products.
25. Google Ads
As I mentioned earlier, Google is the leader in digital ads or what is known as ads on the Internet. Your ad will be seen far and wide on blogs, websites, YouTube channels and lots more. However, Google Ads aren't really cheap. They can provide value for money only when you record a proper sale to recover the ad expense.
26. Free Wallpapers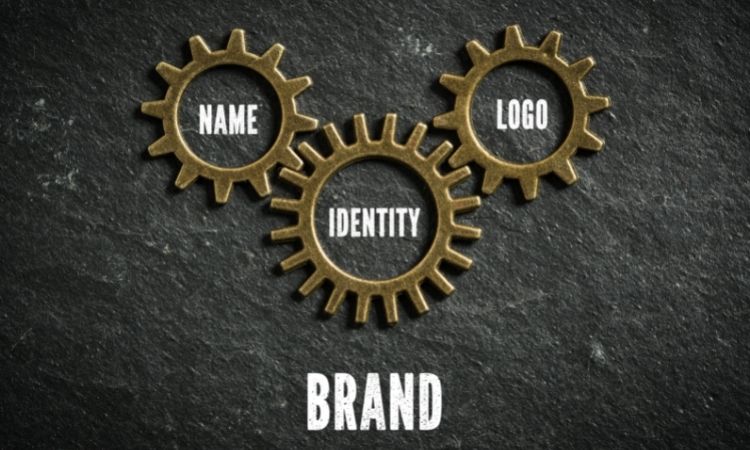 You can create excellent wallpapers that people would love to use on their laptops, computers and mobile phones. Give them away free but make sure that these wallpapers show your brand logo or business identity somewhere. If people love your wallpaper, they will download and use it while you get almost free advertising.
27. Facebook Ads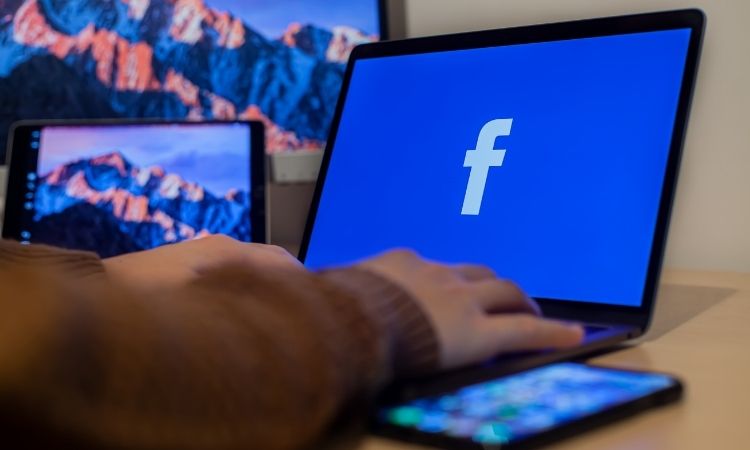 The second-largest share of digital ads goes to Facebook. Here too, you can bid for ads that would be displayed to various users of the social media platform. Again, Facebook ads aren't cheap by any chance, but for the bulk, they're worth the value for money. And you get nearly unlimited mileage. You can also make money on Facebook ads.
Also read: Quick & Easy Ways to Make Money on Facebook
28. Open a Business Blog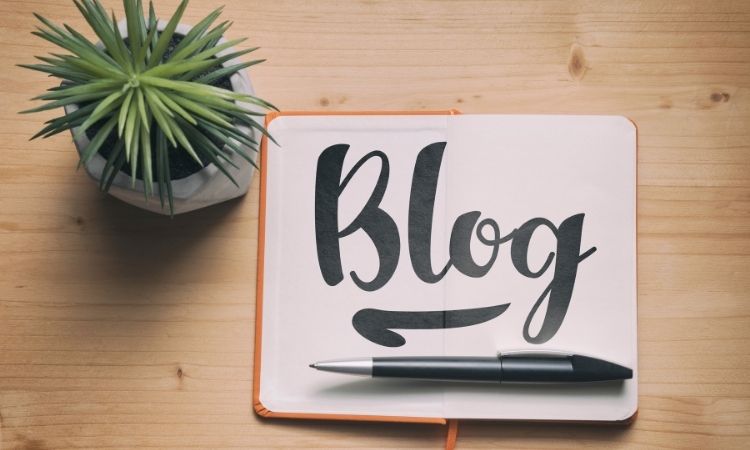 About 89 per cent of all buyers read blogs during their buying process. That's because they wish to get more info about a product or service before placing an order. Start a blog for your business and help people to research your product without bias. This is a superb way to advertise your business at a small cost.
Also read: Ultimate Guide to Write An Engaging Blog Post
29. YouTube Channel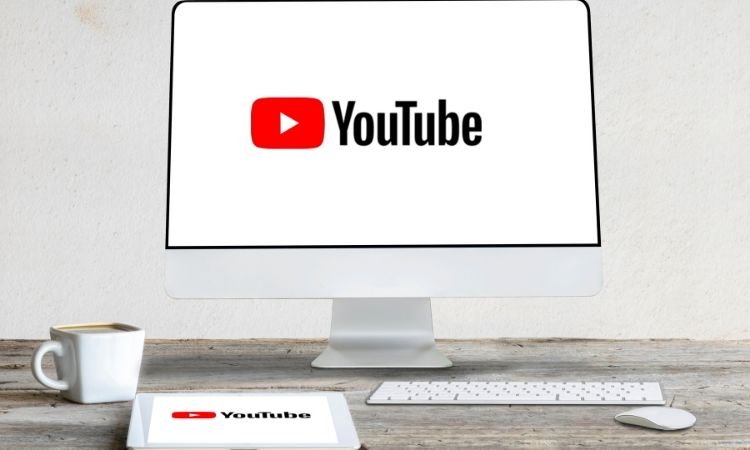 Opening a channel on YouTube is free. You can also open a channel for your business in a few easy steps. Create and upload interesting and relevant videos for people. When people identify with your videos, they will convert to your customers. The only money you spend here is on making videos for this channel.
30. Support a Local Charity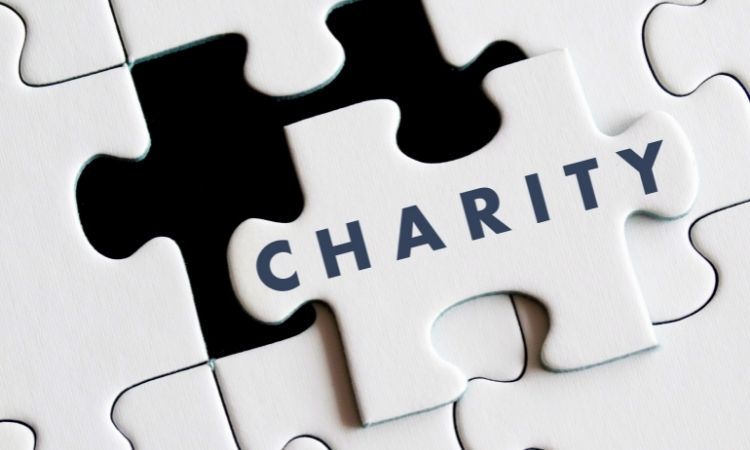 When you support a local charity, you get a lot of ways to advertise your business in return. They will mention the name of your business at all the events and sometimes display a banner or flyer from your business at their venues. While a charity is happy with your donation, you can be satisfied with the mileage they give.
Also read: How to Donate to Charity Without Spending Much Money
31. Support a Local Cause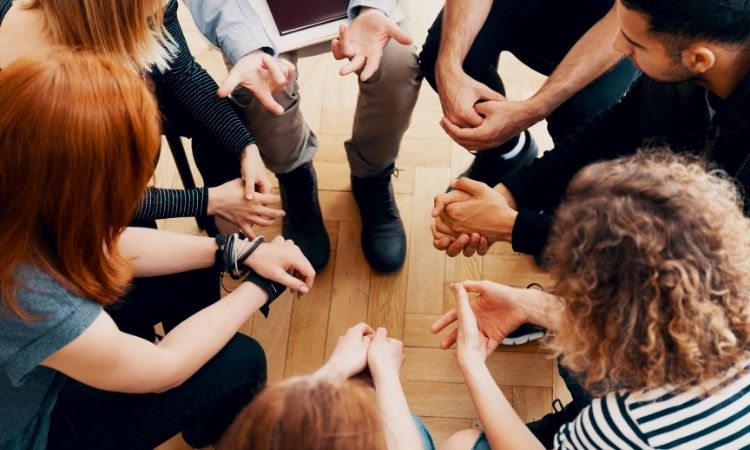 If people in your city are supporting a specific cause, your business can also join ranks. That way, your business becomes known for its support to the community and for promoting something good for the area. This is one of the best ways to get a lot of advertising without much money.
32. Become Guest Speaker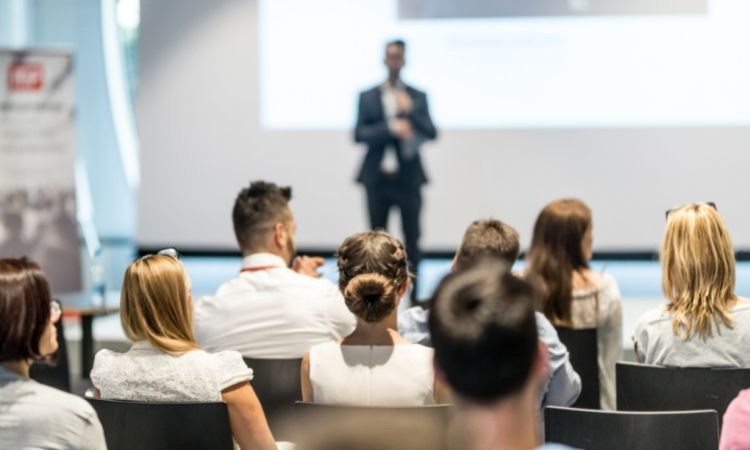 There're several occasions where you could become a guest speaker. It could be a college event or a trade fair in your city. If you come across such events, always enquire if they need a guest speaker. When you become a guest speaker, your personal reputation, as well as that of your business prospers.
33. Showcases at Small Events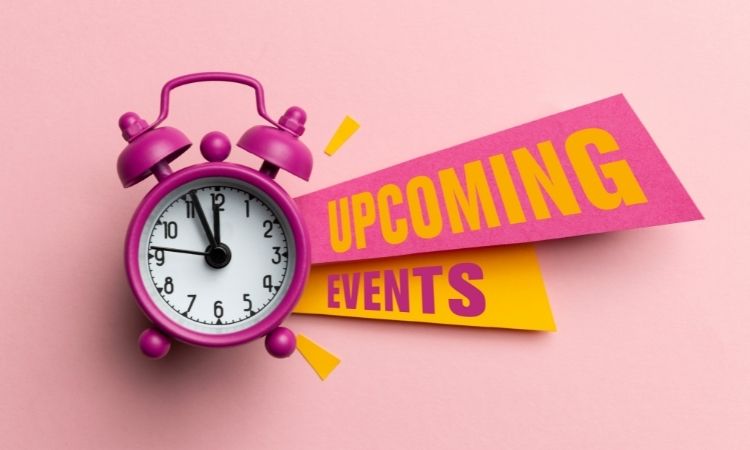 For businesses that deal in consumer goods, it's a good idea to showcase goods and services at small events. These could be industry-specific events or even for a club or community. You can set up a small stall at the venue and give away your business card and some brochures to attendees.
34. Graffiti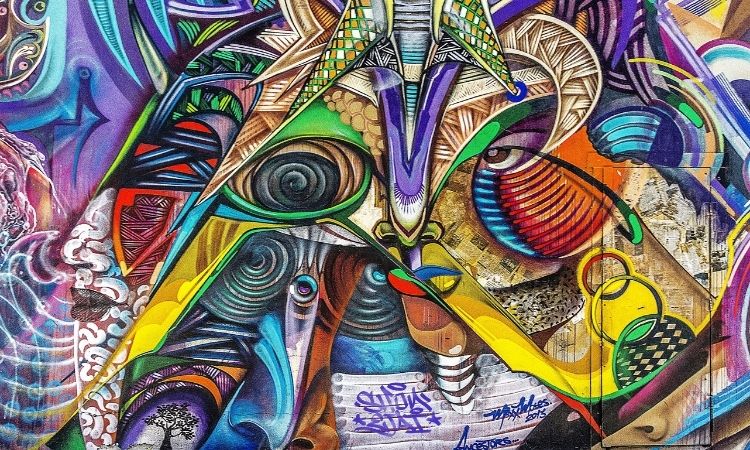 Graffiti is another superb way to promote a business with a low budget. But for that, you need to find someone who is willing to offer a large compound wall for your graffiti. And such location should ideally be in a place where lots of people go daily.
35. Coffee Mugs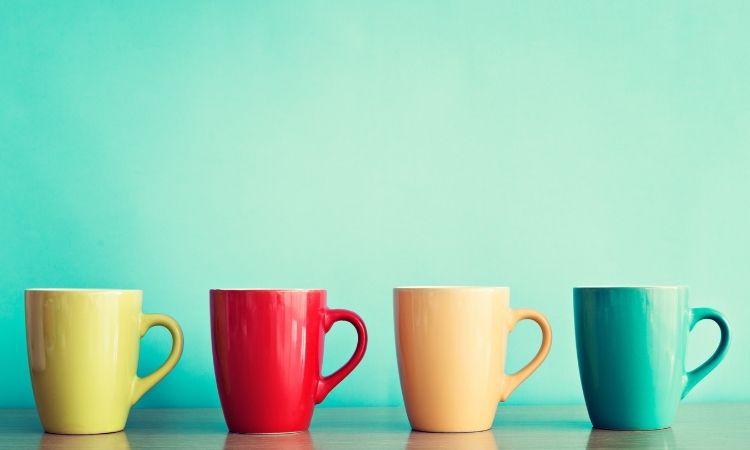 A good quality coffee mug imprinted with the logo and name of your business always impresses people. In fact, you can leave a cup or two behind when you meet business associates. That way, they can use these mugs daily while being reminded of your brand all the time. A lot of companies use this technique to break into the market and grab a share by influencing decision-makers.
36. Hire Influencers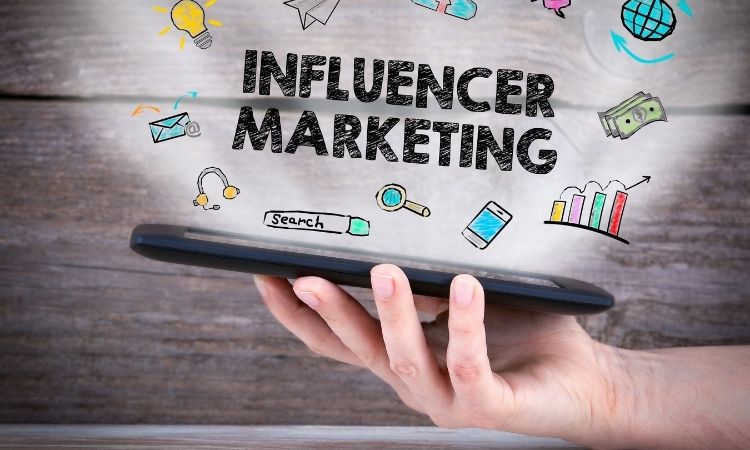 There is no shortage of students or homemakers, or retirees in your area that can work as micro-influencers for your business. Remember, word of mouth publicity plays a very important role in advertising. By getting some people who are well-liked in society, you can use them as micro-influencers and advertise your business mouth-to-mouth.
37. Volunteering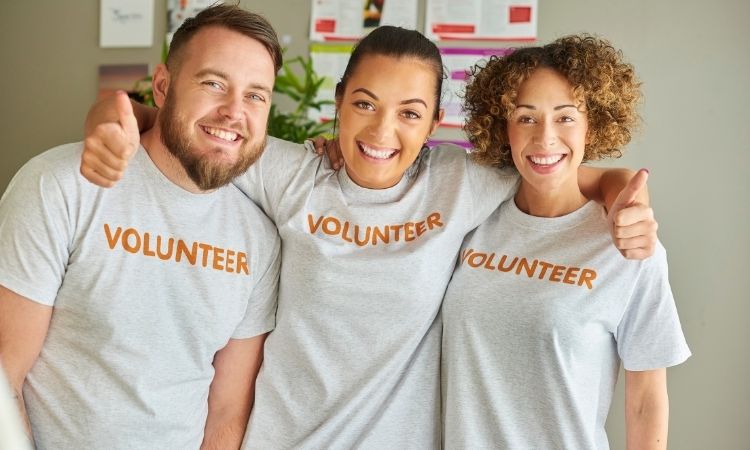 Maybe you're unaware of this, but volunteering is an awesome marketing idea for small businesses. It gives you a superb opportunity to network with many people who share your passion. This networking can open up doors for your business. Volunteering is one more way to advertise a business on a low budget too.
38. Cold Calling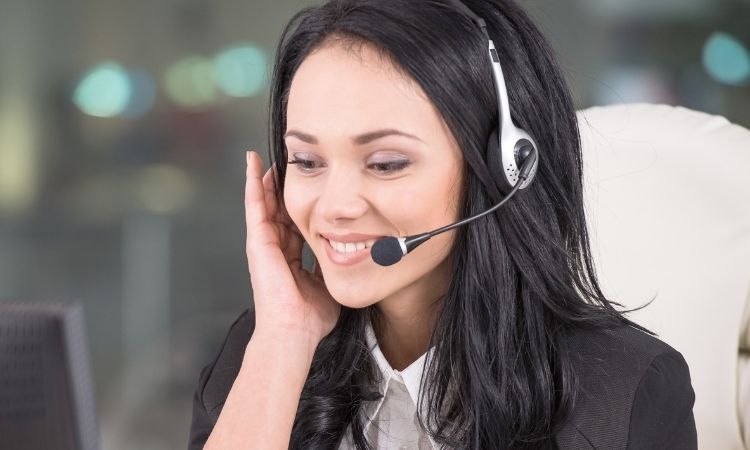 Cold calling is an age-old practice. It means calling on someone for business without a prior appointment. This might not always work in your favour because the person you wish to meet could be busy or not even present at that place. However, there's no harm in doing cold calls during the day when you have spare time.
39. Answering Machine
Many people still use the good old landline phone. If you have one, too, program the voice of your answering machine to speak about your business and brand. A short advertisement on the answering machine also serves as a good and yet free advertisement for your business.
40. Contribute to Blogs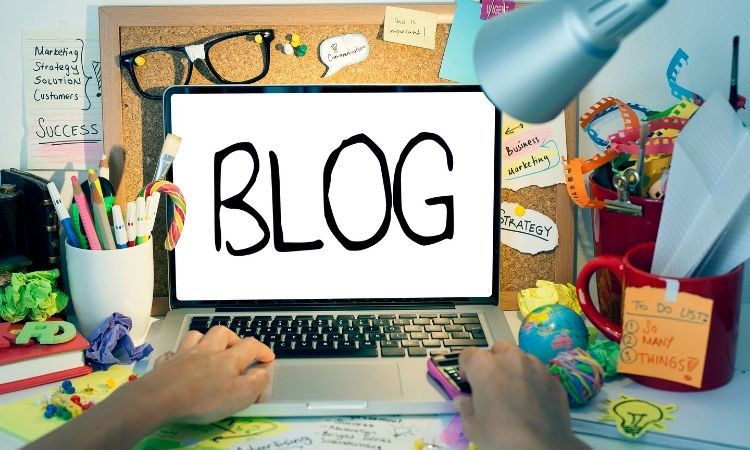 There would definitely be blogs related to your business. When you come across them, look for the most famous ones. Offer to write them an article on the condition that the blog owner will carry your name and that of your business in the credit line. A blog can establish you and your business in many ways in the market.
41. Yellow Pages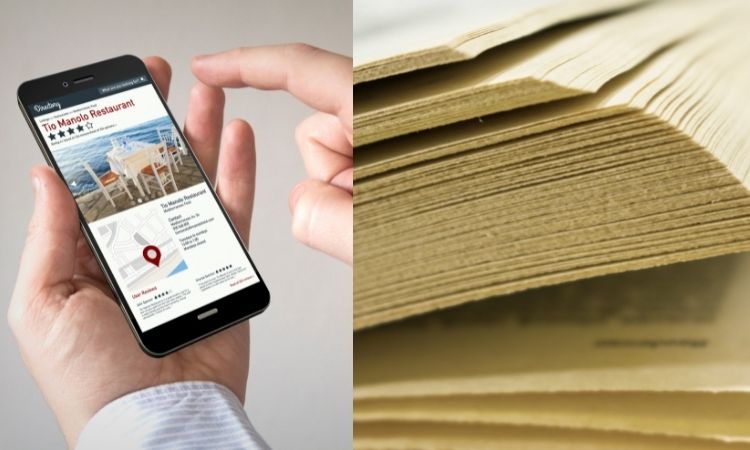 Nowadays, we have both online as well as printed Yellow Pages or a business directory. Listing your business on these Yellow Pages online and in print doesn't really cost a lot.
Yet, when anyone is looking at buying something, they always refer to this kind of directory. If your business is listed, there're high chances of getting customers.
42. Pens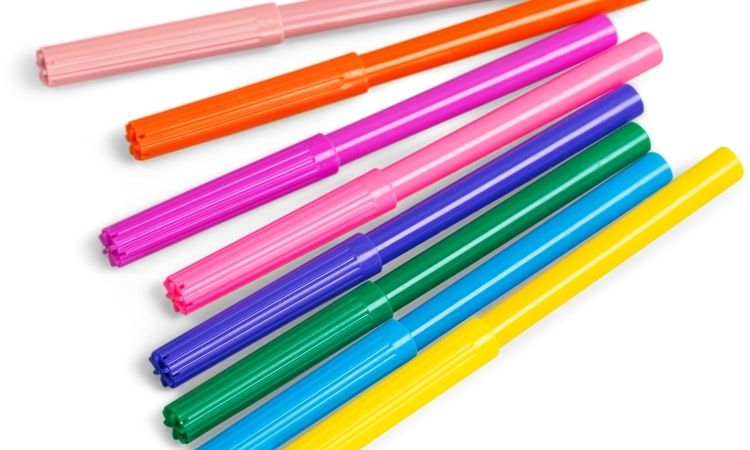 You can get the name of your business printed on inexpensive pens and give them to students. That way, your business identity becomes a household name. People often retain such pens. And even in cases where they use, the brand would often be remembered.
43. Run a Webinar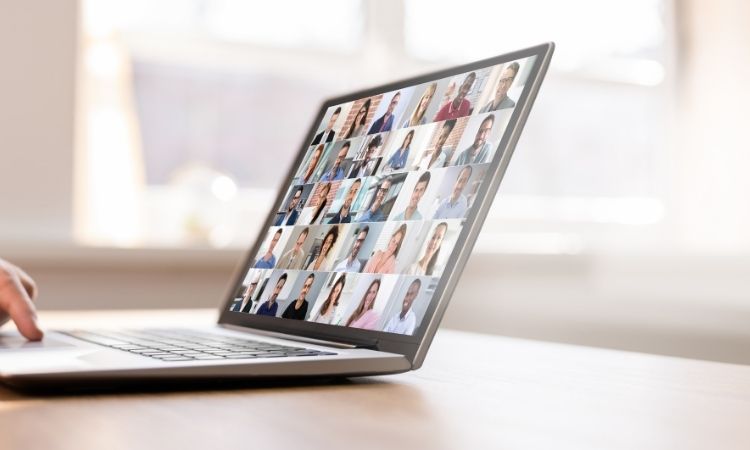 There are lots of topics in your area of business in which you can create and run a free webinar. For example, you can create a webinar on something as simple as how to use a bar of soap while bathing.
Surely, such topics attract people, and you don't have to spend anything except some time on Zoom or other webinar software.
44. Create a Podcast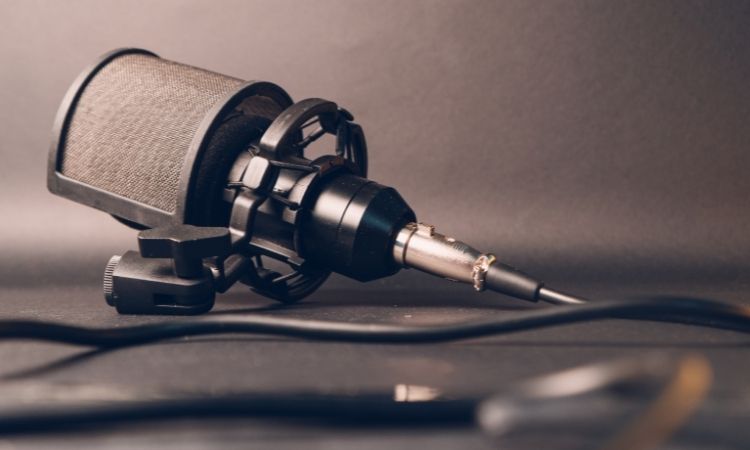 Similar to webinar, you can also create a podcast for a sizeable audience. There are lots of free and paid podcasting software available online. Podcasts can be compared in many ways to radio broadcasts. They reach a wide audience too. That way, you can advertise your business at a low cost frequently.
45. Join an Industry Forum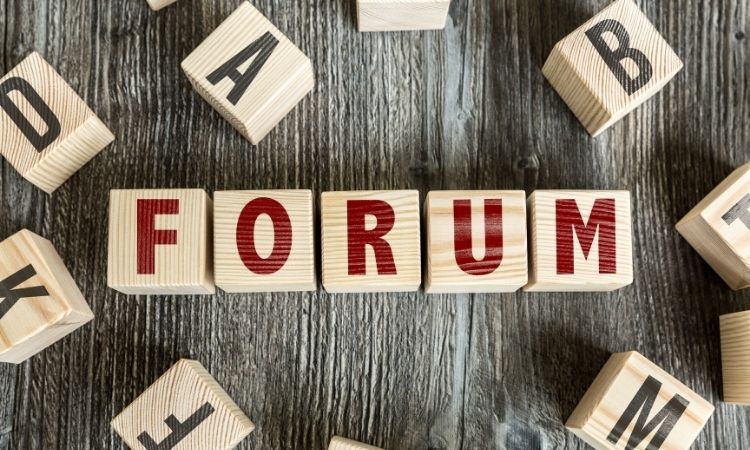 It's a good idea to join a forum or even more that is connected with your industry. It helps you stay in touch with the latest trends in the industry and also helps advertise your business with a low budget to their associates and clients.
You could also get opportunities to represent the forum at local or even international events in the industry.
46. Loyalty Program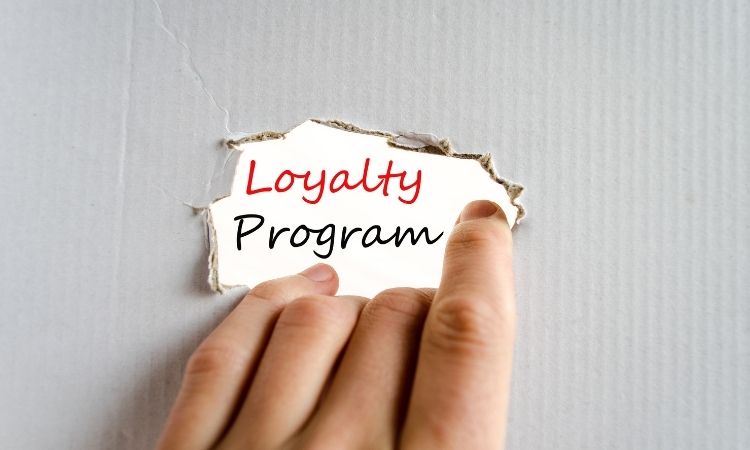 A loyalty program for customers can work miracles for your business in terms of advertising. Usually, customers love loyalty programs because they hope to get a value addition on their purchases. When you provide such a value addition, they will spread word of mouth to others.
47. Couponing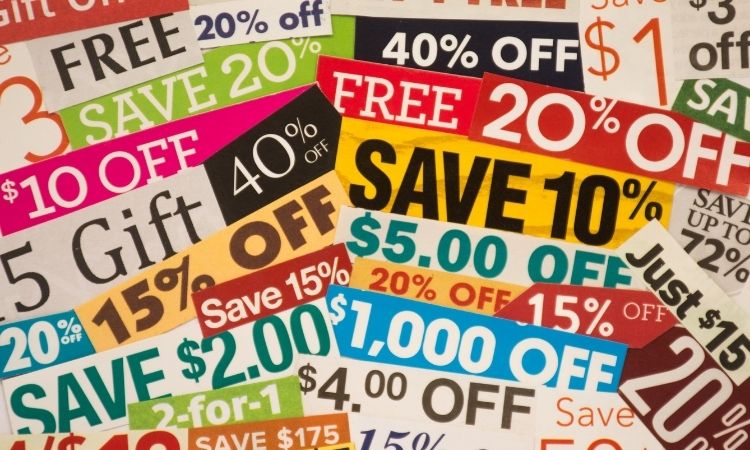 Companies don't give coupons merely to offer a discount. In return, they get a lot of mileage from the coupon. That's because the coupon also serves as an online advertisement for the business. Regardless of whether or not a customer buys from you, they will at least notice your brand.
48. Ads on Apps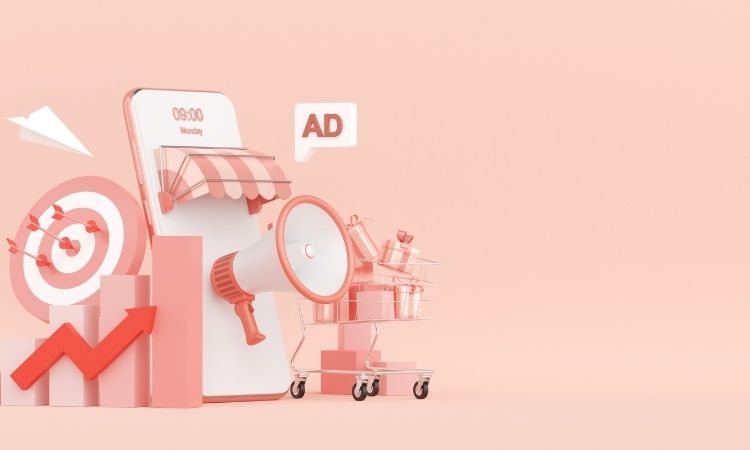 There are lots of local apps that work only in your area or the city. Advertising on such apps doesn't cost much. Depending on the popularity of the app, you can consider advertising them. These local ads can fetch you lots of new customers as well as leads.
49. Mascot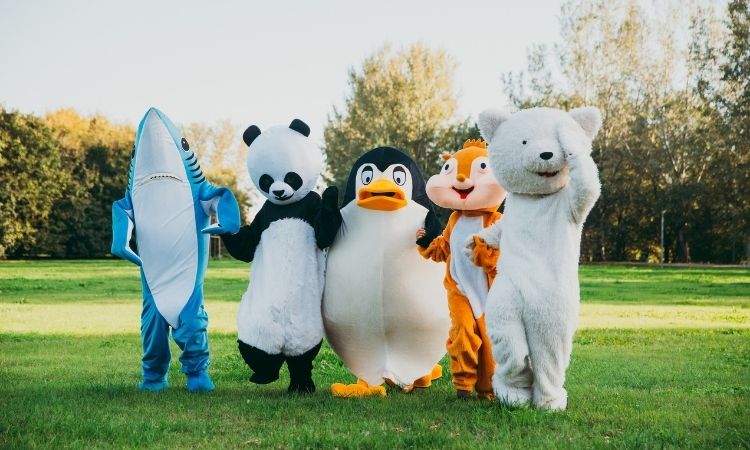 Thousands of retailers across USA use mascots to promote their business and advertise. This is the best way to advertise on a low budget if you are a retailer. By hiring a mascot that plays with kids and adults, you create brand awareness. And people most likely will consider you for their next purchase.
50. Mousepads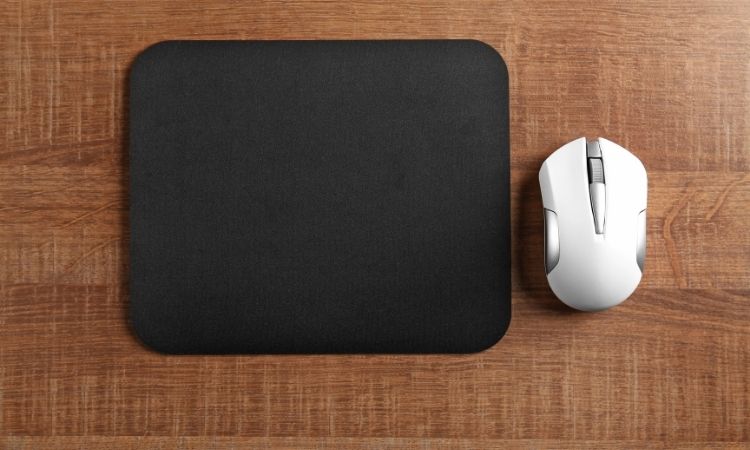 A good quality mousepad manufactured in bulk and printed with your business name and other details doesn't cost a lot too. However, it remains on the desk of a decision-maker, whether it's an individual, household or office. The mousepad serves as your ad and always reminds the user of your brand.
Reasons to Advertise on Low Budget
In fact, I would suggest that every organization should try advertising on a low budget. Some of the low budget ad techniques work much better and provide better returns than large ads of corporate giants.
Understandably, a large company can counter your ads with theirs, too, because of the financial resources they have. Yet, with free advertising, you can also give a very good response.
Wrap Up
You can use any of these 50 advertising ideas and ways to promote your business with a low budget. As a matter of fact, millions of businesses are using these techniques effectively. It only depends on the time you can afford and the resources that you can give.