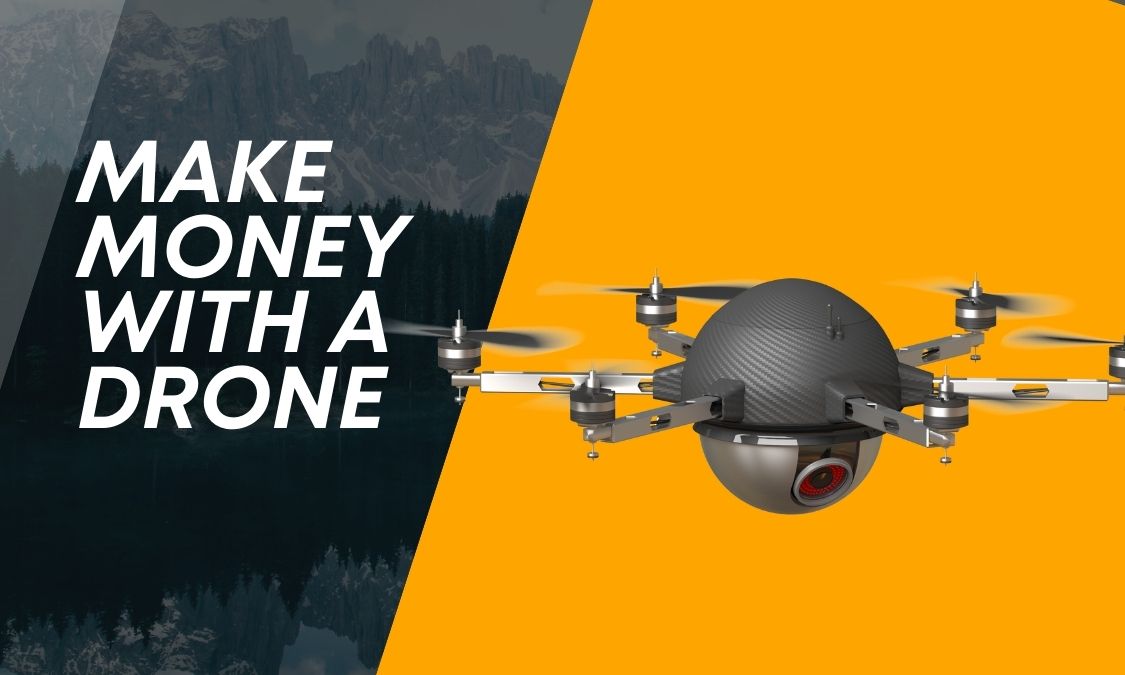 Do you own a recreational drone? If so, you might wish to make some money with a drone, instead of using the flying machine merely for entertainment. As a matter of fact, there's a lot of money to be made, if you own a good drone and hold a drone pilot license.
If this sounds interesting, continue reading. I will be discussing the best ways to make money with a drone.
Popularity of Drones
In the US and elsewhere in the world, drones are one of the commonest types of Unmanned Aerial Vehicles (UAVs). In the US, thousands of people own drones.
They either buy these UAVs or get them as gifts. Do you know, How much does a drone cost? A good drone with a camera and longer flying time can cost as low as $300 only. In fact, for less than $1,000, anyone can buy a superb drone in the USA.
If you believe that drone flying is just something strange or rare in the USA, here're some facts and figures. That would show you the popularity of drones in the USA.
Drone Facts and Figures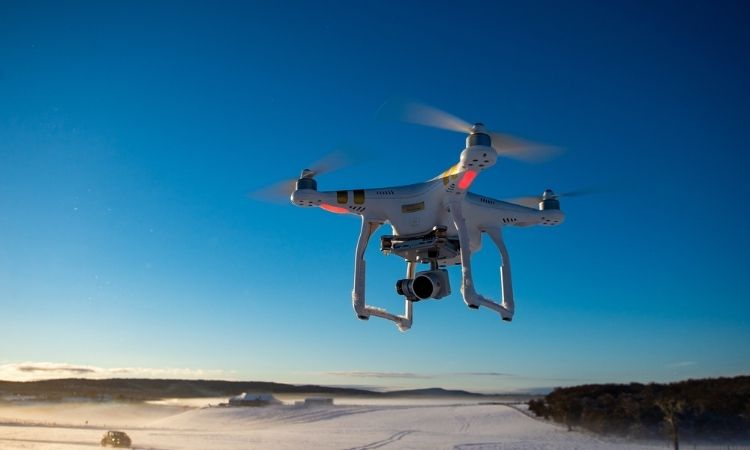 There are close to a million drones in the USA. This means, there's one drone for every 39 persons in the USA if we see the latest population of the country.
The figures could be higher actually because there're several smaller drones that aren't registered with the US Federal Aviation Authority (FAA).
According to FAA statistics for 2022, the US has close to a million drones.
These include 534, 701 registered recreational drones and 316,860 commercial drones or those used by companies.
Additionally, the US Armed Forces have an unspecified number of drones. In recent years, the fire service and police in various cities and states have also acquired drones for their work.
Then, we also have toy drones that come with a feeble camera and aren't capable of flying longer or higher. These drones aren't registered with the FAA.
Drone Laws in the USA
Federal Law requires that all drones for commercial and recreational purposes should be registered with the Federal Aviation Authority (FAA).
In fact, the FAA is the only licensing authority in the US for drone pilots. That means anyone that wishes to fly a recreational or commercial drone needs a drone pilot license from the FAA.
Flying recreational and commercial drones without registration or a drone pilot license is an offense. That's because a drone can collide with aircraft and cause serious air disasters.
Also, drones can come down on residential areas or premises causing severe damage to life and property. Furthermore, a drone cannot be flown over certain areas of the US that are deemed sensitive.
In fact, the US Presidential palace, the White House and the US Military headquarters, the Pentagon. Drone flying is not allowed near airports and other locations banned by the FAA.
Furthermore, all drones also come under the purview of the Federal Communications Commission (FCC). That's because drones operate on radio frequencies, which are regulated by the FCC.
If you're wondering why I am discussing these laws, it's because they're important. To make money with a drone, it's important to know where you can fly a drone and where you can't fly one.
Now I will discuss the 10 best ways to make money with a drone. Later, I will also discuss what kinds of drones are useful for making money and whether you should buy one.
Let's first look at making money with drones. I suggest you read this article fully because it is a complete guide to making your drone your source of income.
1. Event Photography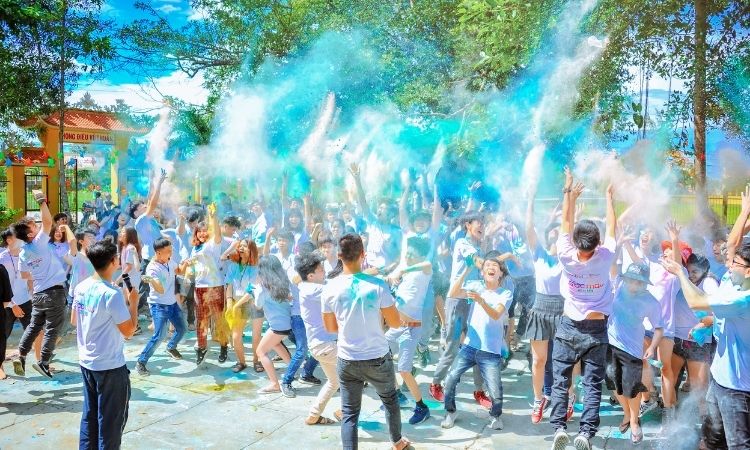 Who doesn't love a view from above the ground? Surely, you do, because you own a drone with a camera. Similarly, there're millions of people in the USA who wish to get drone photography for their events such as birthday parties, weddings or baby showers or even regular, weekend BBQs.
You can provide this service of aerial photography with your drone. This requires excellent drone handling skills and photography skills. You could also tie up with an events management company or events photography company to provide such a service with your drone.
If you work as an event planner or coordinator, you can supplement your income with event photography.
Events photography can earn you between $500 to $800 per hour. Considering that most events stretch for two to three hours, calculate the amount of money you could make with the hobby.
2. Real Estate Photography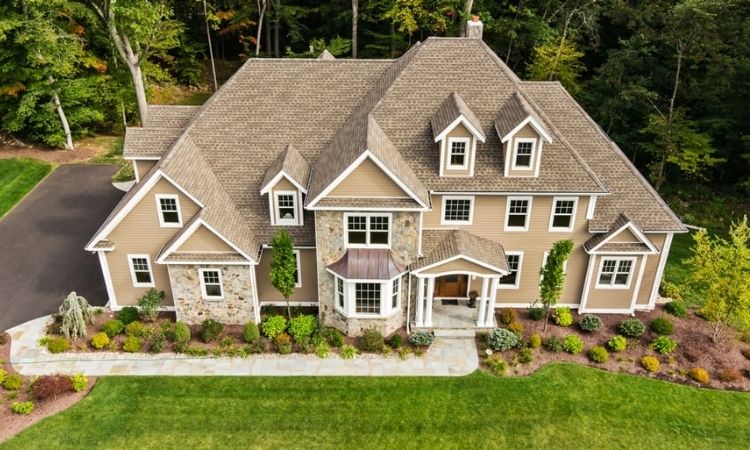 Real estate photography from above is here to stay. As a matter of fact, real estate agents, property owners and buyers, all want to see how their house or commercial premises looks from above.
Drone real estate photography is one of the most profitable ways to earn money from real estate. you can make a lot of money as a drone pilot. Tie-up with local real estate companies and builders. That way, you can get regular business from property owners and companies.
Usually, real estate drone photos can fetch you between $50 to $250 per hour while you can bag as much as $600 for a single real estate project.
Drone photos and videos are in high demand even among homeowners who wish to upload them on social media or keep them in their records. They will pay a bit lesser, about $50 per hour for a good aerial view and video of their home or real estate.
3. Construction Photography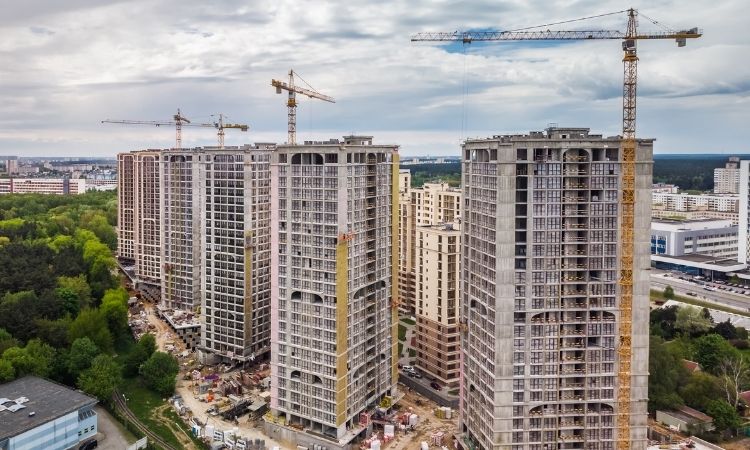 High rise buildings require high skills. It is not often possible for engineers and architects to inspect high and exterior areas of a project due to human shortcomings.
It is dangerous too since no known elevator can reach such places safely. In these cases, building companies and contractors hire drone photographers.
They want live stream videos of various structures of a project to check for any glitches. You will require some technical knowledge of a building to use a drone for these kinds of work, along with a drone pilot license.
The hourly pay ranges from $125 per hour to $300 per hour while a full project can easily earn you $5,000. This depends on the reliability of your drone and camera.
4. Sports Photography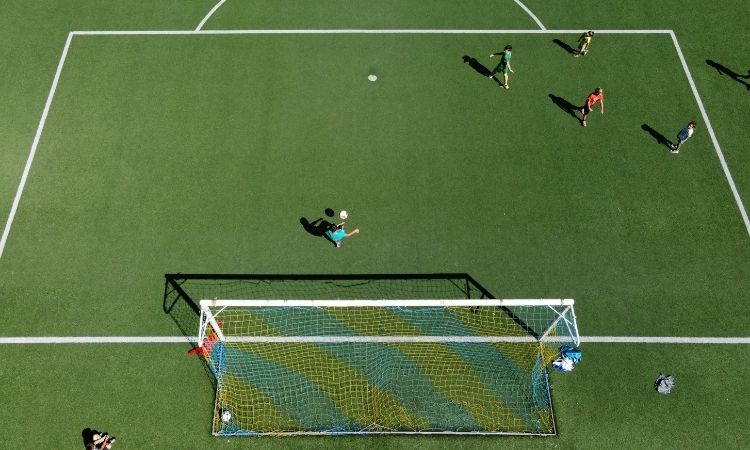 If there's a large stadium in your city and there's at least one major sports team in baseball or basketball or football, you can earn a lot of money by providing sports photography to a local club.
Usually, teams want such an aerial view of their competition to find out what went wrong and what was right, during a game. Sports photography of games with a drone can also help resolve disputes over issues such as a foul or a goal since the view from above is always clear.
Furthermore, fans of a club or star will pay you to buy some of the excellent footage of a game or its pictures. They want to see their stars in action and collect memories of a game.
They also pay for candid photos of their favourite stars. Sports photography can earn you between $200 and $300 per hour, depending on the type of game and your location.
5. Advertising Photography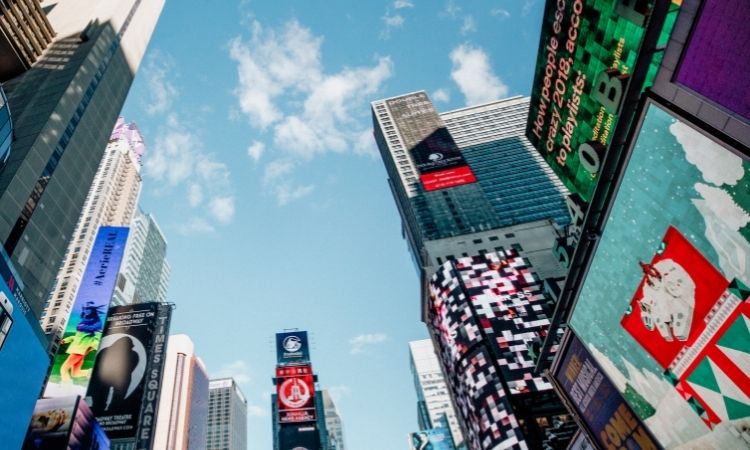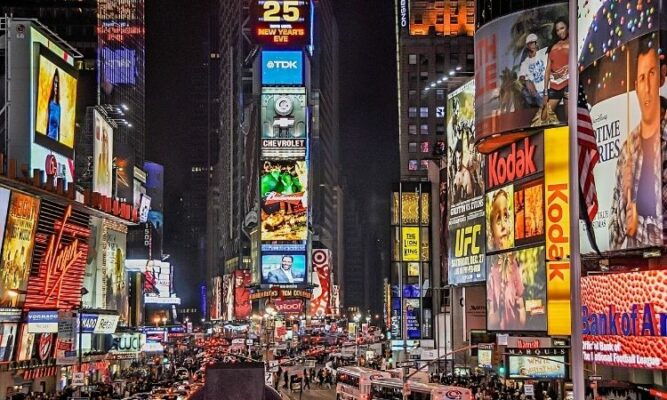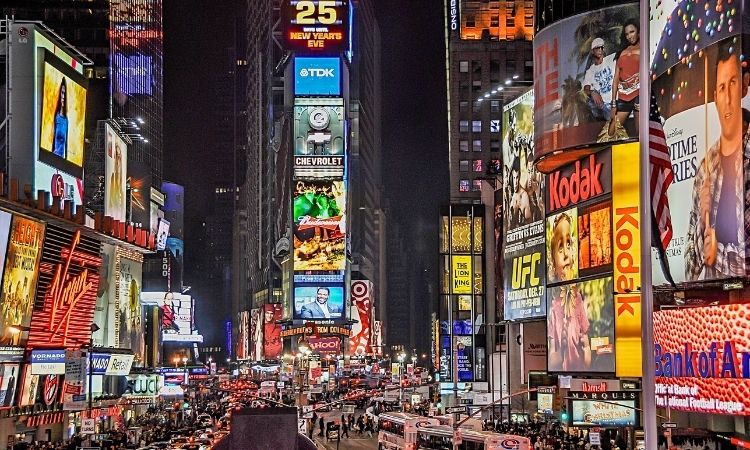 In simple words, advertising photography is when ad companies want to take videos and photos from above of a certain product, service, brand or premises for their advertisements.
For this, you will require a high-powered drone with superb camera resolution and of course, a drone pilot license from the FAA. This kind of drone photography can earn you $250 to $400 per hour.
Usually, ad companies, as well as brand owners, require such photography. Contact ad agencies and brand owners in your area. They would surely be interested in your drone and the types of services you could offer.
However, ad photography with drones isn't possible in some areas of the USA because there would be no opportunities for ad companies to create ads for the public.
6. Nature Photography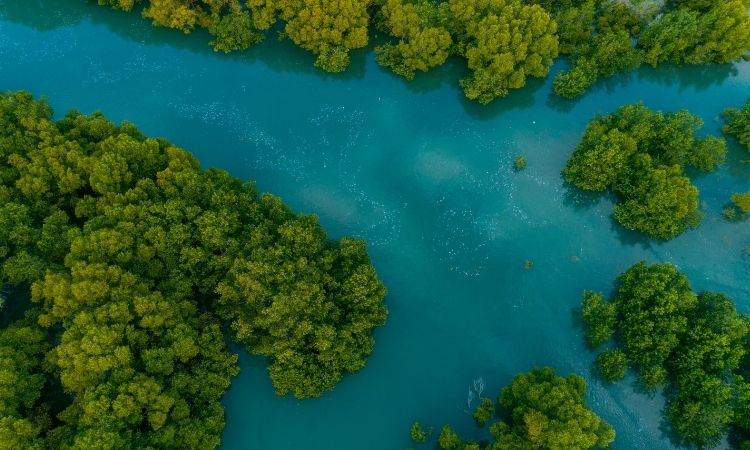 Nature clubs as well as the national park administration and lots of others are interested in superb quality videos and photos from the sky of nature. These include photos of birds in flight, animals, trees, streams, lakes and rivers, mountains, hills, forests and other stuff.
These photos are usually in high demand also by companies that make ads and nature groups. The national park admins and the state government could also have an interest in hiring your services or buying your video streams and photos.
There's no shortage of companies that require photos of nature. Also, nature lovers and conservation groups require such services to assess the impact of environmental changes on nature.
7. Disaster Photography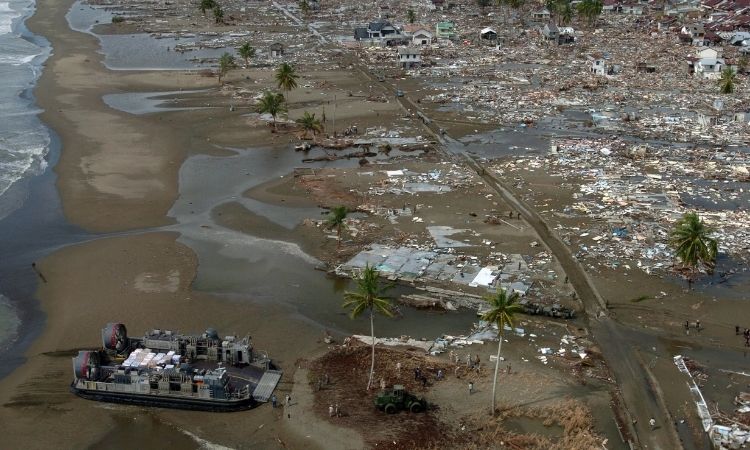 TV channels, newspapers and magazines, Emergency Medical Services, police, fire department and a lot of others need photos of disasters. For example, a simple traffic accident gives a totally different perspective when seen from above.
These photos and videos help in improving road safety and other services to people. News channels need it for their coverage of an event.
Disaster photography isn't a regular thing. You might get an opportunity once in a while if you know there's a storm approaching, a fire, an accident or some other such disaster within the flying range of your drone.
But make sure that your drone doesn't impede the work of rescue and relief workers at the disaster site. There're no figures to say how much money you could make from such footage.
8. Agricultural Photography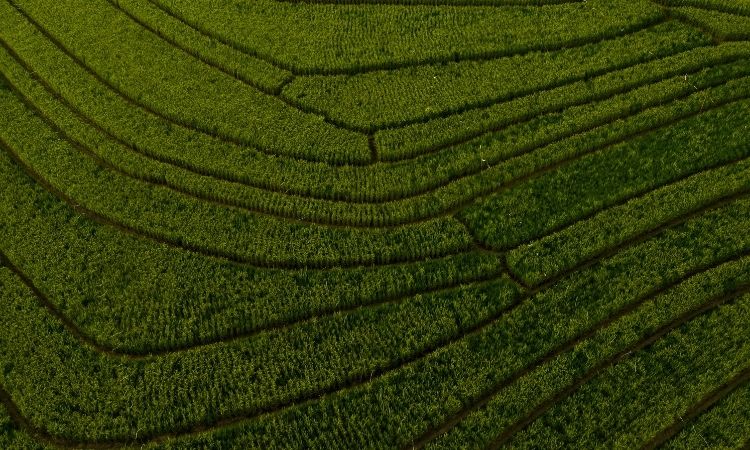 Agriculture photography is seasonal but when it does pay, you could make as much as $500 per hour or $3,000 per project. This is seasonal because it would depend only on the agriculture season in your area and farms in any.
Such aerial photography is necessary to ensure that crops are getting proper irrigation and care. Some drones are also used for monitoring air quality over farms.
9. Rent Your Drone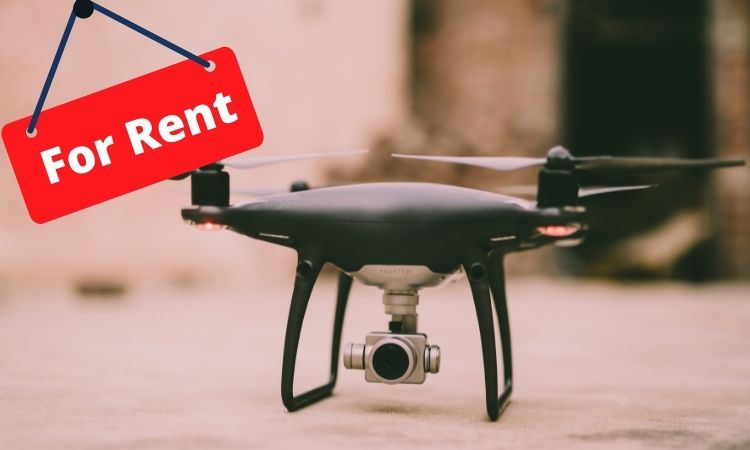 If you can't find any of these above eight ways to make money, you can also hire your drone for those who require one for any work. The cost of one hour of drone hire stands between $200 and $1,500, depending on the features such as flying speed, altitude and camera resolution.
Advertise your drone is available on rent on Facebook Marketplace or Craigslist to find potential customers.
10. Sell Stock Photos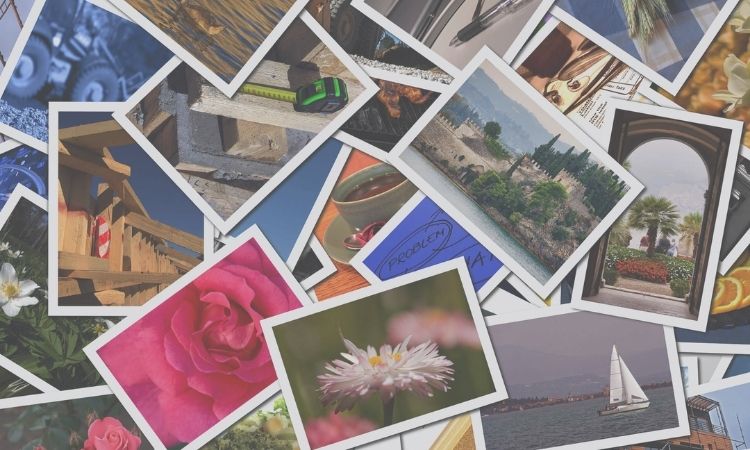 There're several superb stock photo websites such as 123RF.com and Adobe.com where you can sell pictures of all kinds shot with a drone. Register on any of these websites as a stock photo seller by creating an account.
And upload photos that you wish to sell. Generally, you can sell only usage rights of your photos or the entire collection with its copyrights. However, I suggest you check the terms and conditions and how much money you can get from your photos.
While creating an account and showing your portfolio is free, these stock photo websites charge a hefty commission when you sell something.
Also read: Sites to Sell Photos to Earn $100 or More Per Image
Other Ways to Make Money with Drones
There're some other ways to make money with drones, though these opportunities are fairly rare.
Deliveries with a drone: This is not yet fully approved by FAA for personal use.
Basic drone flying course: You can offer basic lessons in drone flying for persons that wish to learn it at an institute and become drone pilots.
Surveillance: Sometimes, you can find a customer who wants you to fly a drone over their property or vehicle when they're away, just to keep tabs.
Kinds of Drones to Make Money
Now, I will tell you about what I promised earlier: the kinds of drones that can help you make the most money. These are only broad specs for general use. If you're planning on buying a new drone or already have one, check if they meet these parameters.
Long-range flying: The drone should be able to fly long distances without loss of control of the drone itself and its cameras.
Drones with streaming videos: You can get the most money if your drone can stream live videos to watchers.
Drone with high resolution still cameras: Such drones are useful for excellent photos for ads and nature, agriculture and mapping purposes.
Drone with night vision: Often, such drones get the most amazing photos of nature and other happenings. That's because they come with night vision and can take photos and stream videos even when it is dark.
Multiple camera drones: Useful for sports and real estate photography as well as disaster photography and agriculture photography. They send live video feeds or make several different recordings.
Wrap Up
If you're considering buying a drone to make money, I suggest that you learn to fly a drone first. The next step is to get a drone pilot license from the FAA. Also, register the drone with FAA and join a drone fans club online or offline. That way, you can make money from your drone.