Venture capitalists love to invest in new start ups. If you are a venture capitalists and want to invest some money in a new start up then you have to be very careful.
As you know only 1 out 10 startup succeeds. Yes, rests of the nine are doomed to fail for various reasons. Investing money in any new venture is not an easy task as it is full of risk. You do not know whether you are going to get your money back or not.
Many venture capitalists fail to realize this and they lose money. Hence, I wrote down an article to address this issue. If you are a venture capitalist then you must take care of following things before you plan to invest money in a new startup.
Here are some of the tips.
1. Invest in an Industry You Know Better
The first trick or tip for a venture capitalist investing in a startup is the knowledge of the domain you are investing in.
Always invest your money in a domain that you know better. I mean you have full knowledge of the industry you will be investing. You must be sure that the startup will grow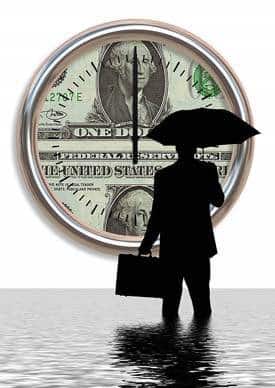 up to a level where you could get back money you invested.
A full knowledge of an industry is important like how is it going to behave in next few months or years.
2. Ascertain About Founders and the Entire Team
You have to have total knowledge about the people behind the company. Who are the founders and the entire team that is going to run this new start up.
I remember when I invested money in a startup I visited their office and even met with some of their employees. You must be confident enough that team and the founders of new startup are not going to fail.
Hence, see to it that founders and the team of new startup are competent enough to take on the challenge.
3. Find Out About Financials
You need to find out how the new startup is going to generate their revenue in coming days. Although it is quite difficult for a startup to project revenue generation for next 5 years but they could showcase a roadmap of how they are going to expand their new venture.
Always ask their financials before investing.
4. Research How they Use Given Funds
You have full right to know how they are going to spend the money you are giving. You must be assured that your money will not be wasted. You must ask what founder is taking and the salary he is paying to employees.
If you know that the maximum salary for a startup must not be more than $120,000 yearly. They must come up with full answer how they are going to spend the money you are giving.
5. Get a Detailed Look of Monetization Strategy
Monetization strategy is important for any startup to survive. You need to look at what a startup is charging for its services. The produce that a startup is offering must be competitive so that they could charge good money for their services.
Hence, you should look into their services and the amount they are charging in return of those services.
6. Diversify Your Investments
Do not put all your eggs in one basket. Diversifying your investment helps you to get back your money by reducing risk factor. If there is an acquisition of the startup by some other company then you can get best out of it in return.
7. Explore the Market and Increase the Competition
Explore the market and find out other players who are competing with your start up for the same demographics. You might find the products or services offered by the competing startup may be superior or inferior to the startup you are inventing in.
In both cases you have to make final decision that your want to invest or not.
8. Re-examine all Plans for Future Funding
It means how the startup is planning to use the money for next round. Examine about their growth and marketing strategies. Always look into the details.
9. Plan an Exit Strategy
You need to have an exit strategy if you see that the startup has not taken off the way you wanted. For a startup you get dividends only after 5 years since you invested money in it. Hence, you have to find out ways to get your money back.
10. Check all Legal Documents Thoroughly
If you the thoroughly check all legal documents like article of incorporation, investor agreement, term sheet, subscription agreement etc.
However, the most important part is the structuring of the deal that what percentage in the company you will get in return of the money you invested. So these were 10 things that any venture capitalists should look into before he or she plans to invest in a startup.
Investing in a startup is very risky business hence never ignore above mentioned points.